Being older is not a disability, but with advancing years, most people develop conditions that require more care. The level of care vs. independence depends on the nature and seriousness of the person's condition. Various types of elderly care can address their needs in an appropriate setting.
The United States has about 54 million older adults (at least 65 years old), making up about 16.5% of the country's total population. If you have a loved one belonging to this populace, you will find that their level of care of they need gets more complex as they age — especially when they develop diseases like Alzheimer's. There are different care options to choose from depending on location and the type and duration of care required.
Types of Elderly Care
By Location
Aging adults can receive elderly care in their home or a residential care facility.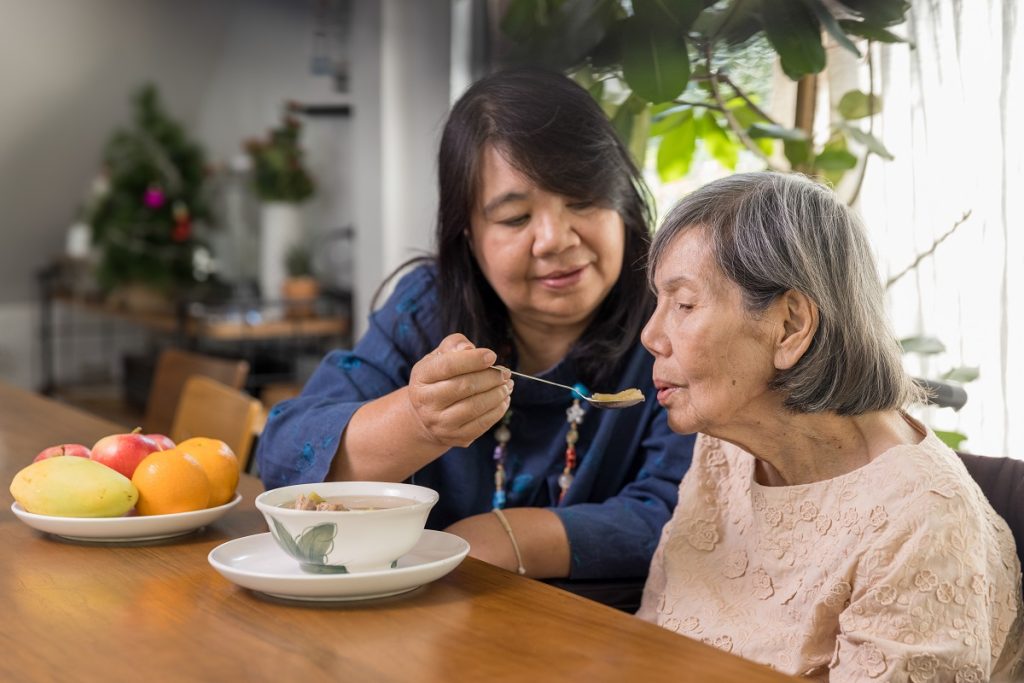 In-home care
In-home care is a setting where professional caregivers provide different types of care — either short-term or long-term home health care — to someone. Those who choose this option are seniors who need assistance with everyday life, people with chronic conditions or special needs, and individuals recovering from surgery or injury.
Outpatient Care
Outpatient care, also known as ambulatory care, refers to any consultation, examination, treatment, procedure, or other healthcare services that don't require an overnight stay in a hospital setting. If a senior visits their providers for diagnostic imaging, physical therapy, or radiation treatment, it falls under this category.
Residential Care
In the residential care model, older adults move to senior living and care facilities. Apart from personal care, they may receive skilled nursing and medical care depending on their condition. These environments also foster social connection and enhance emotional well-being; they have programs and activities where residents can interact with one another and dabble into new or pursue their old hobbies.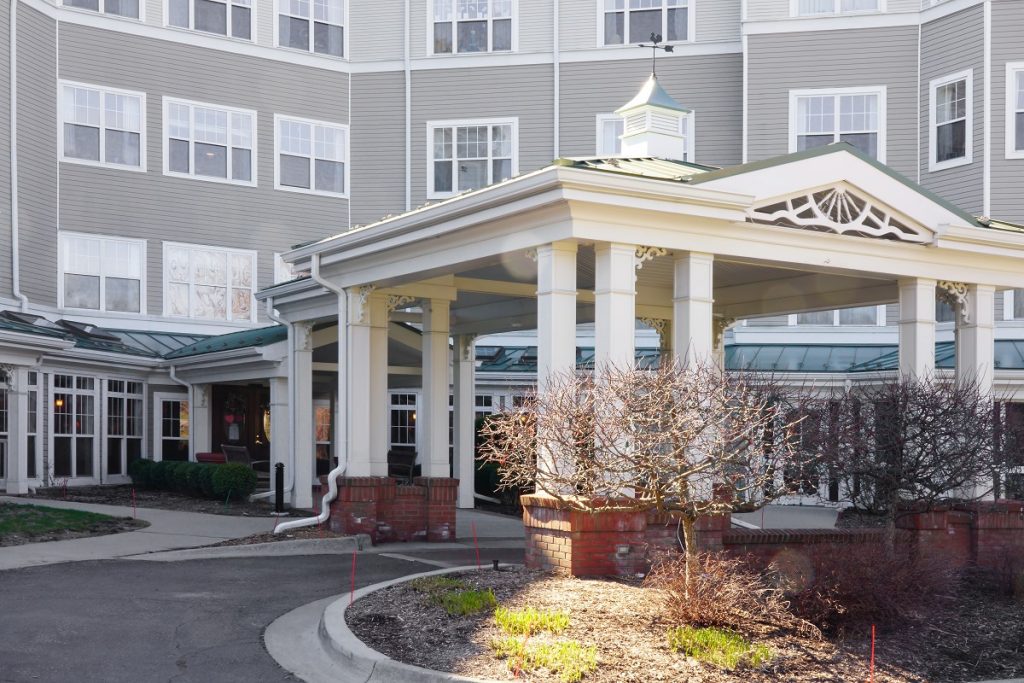 By Level of Care
Some seniors only require basic personal care services, while others need more intensive care provided by trained staff members.
Independent Living
One of the most common senior care facilities, independent living is ideal for older people who need little to no support with activities of daily living (ADLs), such as bathing, dressing, and managing medications. Residents here don't get daily support, but they can access housekeeping, lawn maintenance, and laundry services. 
Though some have apartment- or condo-style accommodations while others have free-standing housing units, these communities have common spaces and amenities that seniors can use.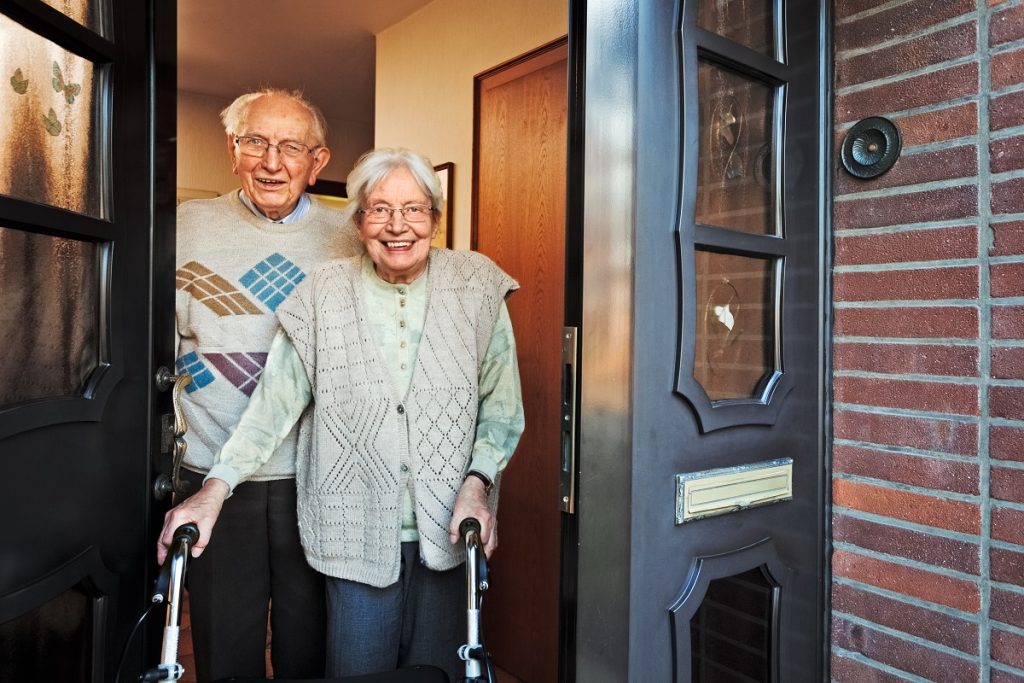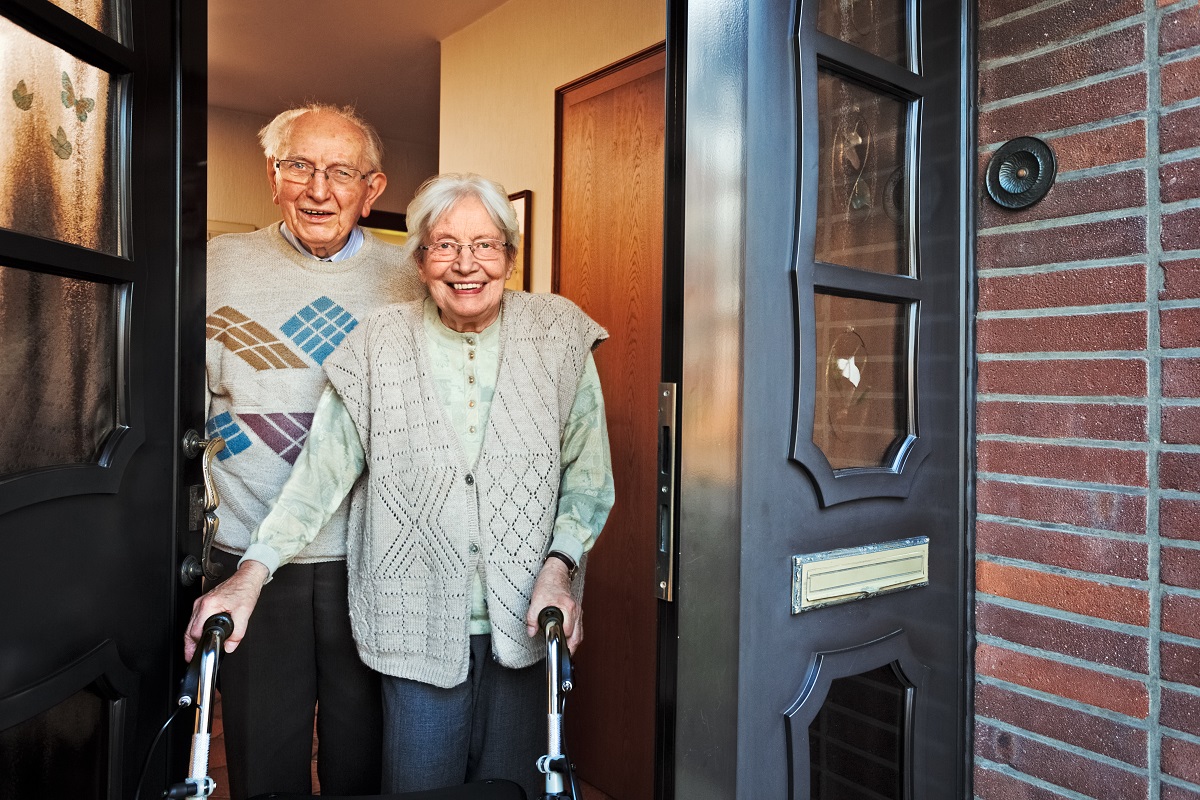 Assisted Living Communities
Assisted living offers assistance with ADLs while helping the residents maintain some degree of independence. Assisted living facilities are for seniors who can't live independently but still want a social lifestyle. 
Like their independent living counterparts, these facilities have communal areas and apartment-style units so residents can enjoy their own privacy. Staff members also organize life-enriching activities and aid with some medical needs (they also provide transportation to physician appointments).
Skilled Nursing Homes
Compared to independent and assisted living communities, nursing homes offer the highest level of care. Residents in skilled nursing care facilities have more complex health conditions requiring round-the-clock care and monitoring. Level 4 nursing homes also have a hospital-like environment where seniors can stay in a private or semi-private room.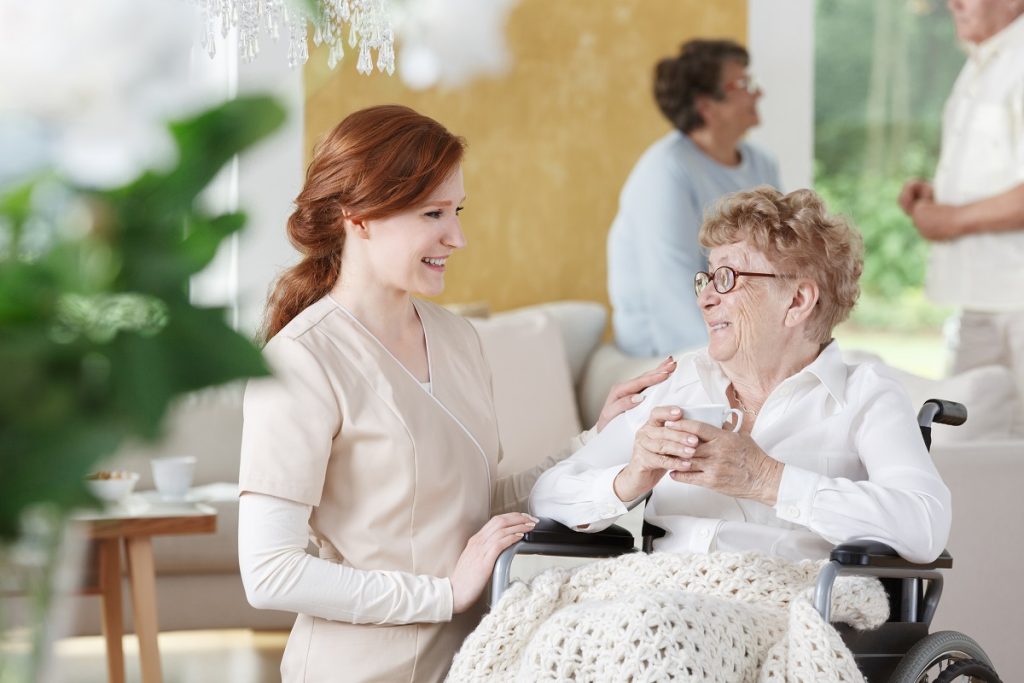 Continuing Care Retirement Communities (CCRC)
Continuing Care Retirement Communities or CCRC are living options that provide continuing care to residents. This means they can upgrade the level of care they receive within the same community — they don't have to move to another facility.
Most CCRCs have independent living communities within their premises.
By Duration of Care
Caregivers and medical professionals offer support and implement customized care plans at varying durations and needed levels of care. These can range from a few days, weeks, and months to several years until the patient or resident passes away.
Temporary Rehab/ Convalescence
Some care needs are short-term. These can be addressed in convalescent, inpatient, or temporary rehabilitation facilities. If someone is recovering from an operation, injury, or illness — and they need some time before they can restore their daily functioning — this is where they should temporarily stay.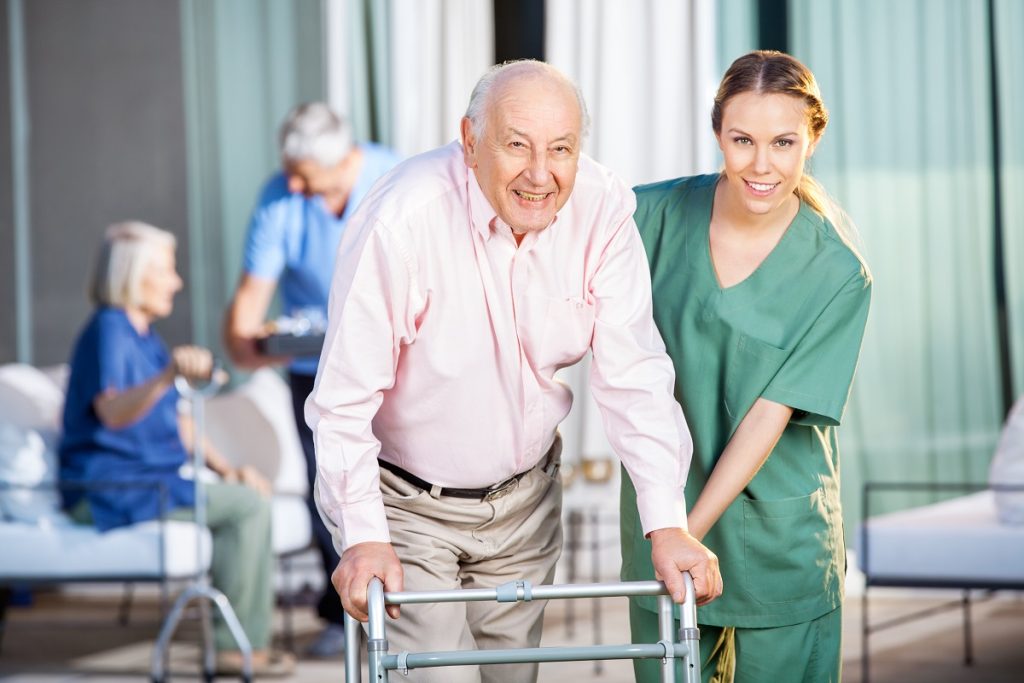 Long-Term Care
When seniors cannot live independently, one of their best living options is moving to a long-term elderly care facility. Long-term care facilities offer both personal and medical care. Medicaid typically covers such services. If the resident has Medicare, coverage only includes up to 100 days and some medical supplies expenses. If they cannot pay out of pocket, they might be eligible for Medicaid.
Adult Day Care
An alternative to long-term care, adult day care offers professional care to seniors during daytime hours. In this setting, they will perform planned activities designed to enrich their experience and enhance their wellness — all while getting basic health services. Some adult day care facilities focus on social activities, while others focus on health care. There are also special facilities for adults with certain illnesses.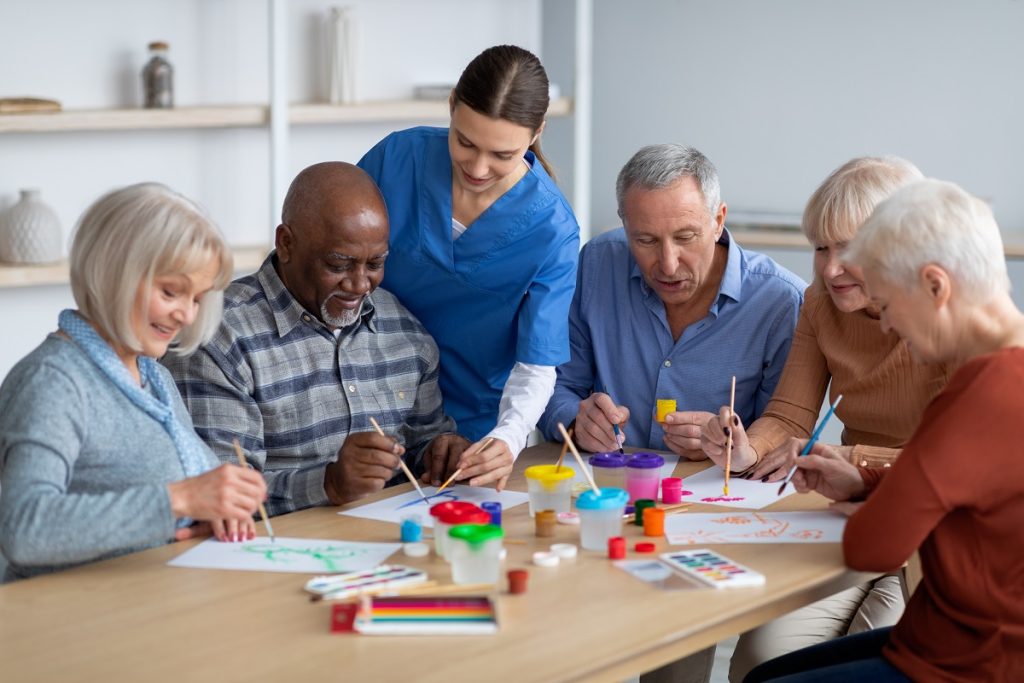 Respite Care
Professional care services providers and family members who act as caregivers need relief to prevent caregiver burnout. Respite care offers just that. In their absence, seniors can temporarily receive care at home, at an adult day center, or at a healthcare facility for several days or weeks. 
Palliative Care/Hospice Care
Both palliative and hospice care aim to provide comfort and relief to patients with serious and chronic illnesses. Palliative care is given to someone whose condition isn't considered life-threatening; the latter, on the other hand, is more on easing the pain during the near-end-of-life stage.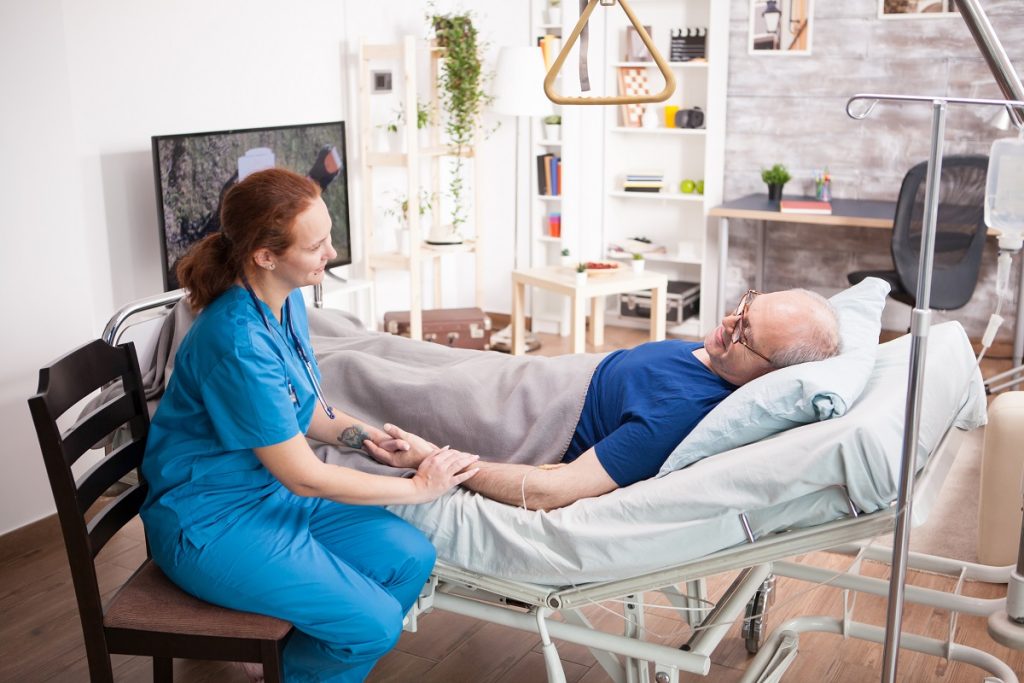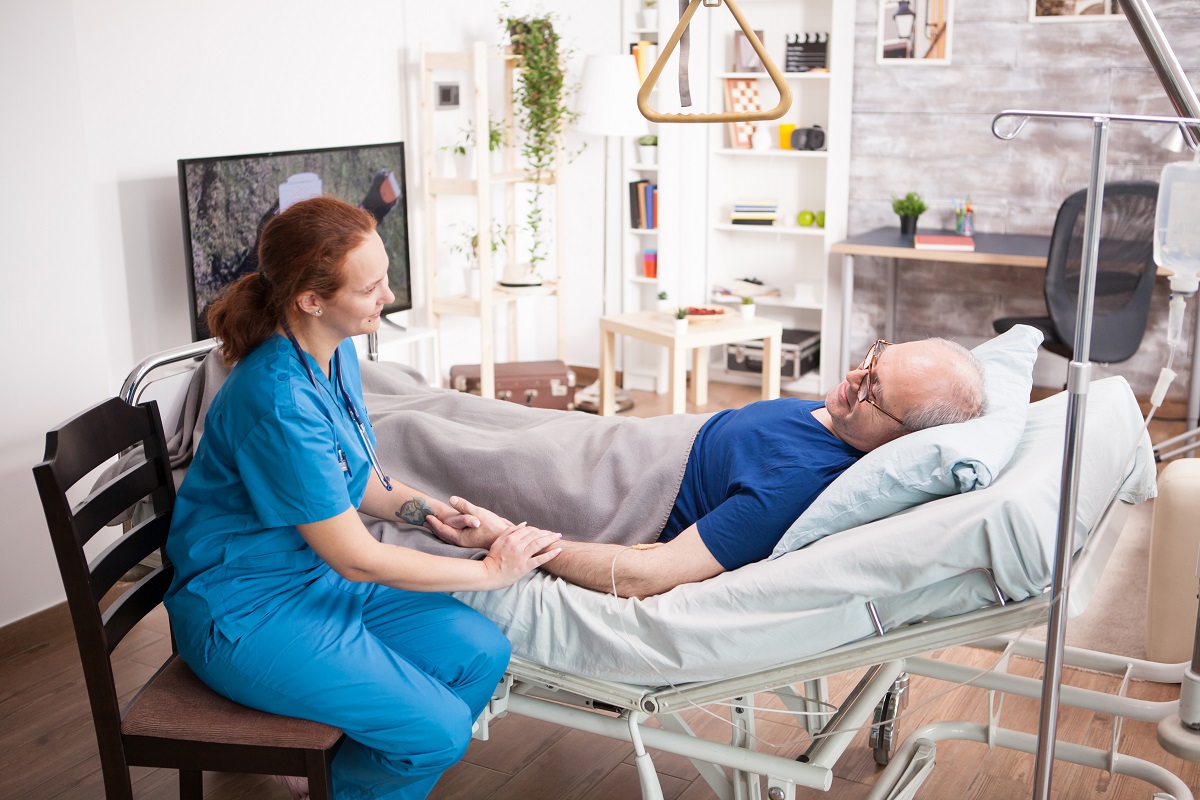 By Type of Specialized Care
Aging adults with illnesses and disorders will need to move to a facility that offers the specific specialized care services required for their condition.
Dementia Care/Alzheimer's Care
Not all elderly care facilities can cater to residents with dementia like Alzheimer's disease. In this case, they would need to be sent to a dementia care facility. These fully-equipped facilities have skilled caregivers who can care for elders with advanced dementia.
Memory Care
Memory care communities offer 24-hour care to people with cognitive impairment. However, they're not exclusive to dementia-affected individuals. Apart from support with everyday life, these facilities offer therapies and activities that enhance or, at least, manage cognitive-related symptoms.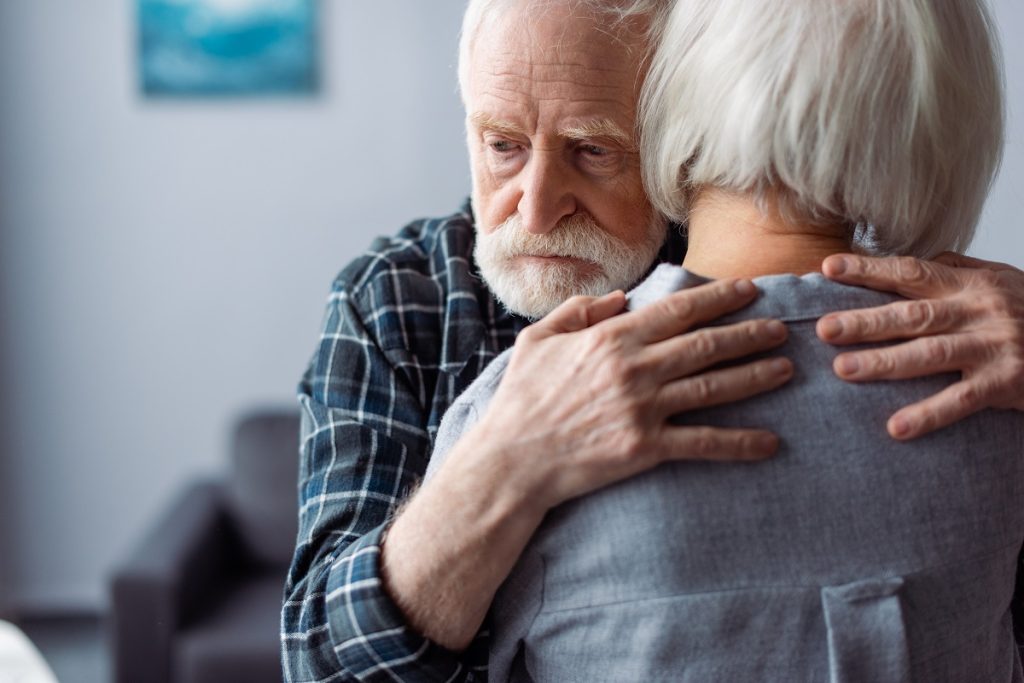 Parkinson's Care
Parkinson's disease is a progressive brain disorder that causes uncontrollable or unintentional movements. It's a condition that gradually worsens and, at some point, affected individuals will need full-time care. Care centers dedicated to people with this disease offer diagnostic assessments, consultations, and comprehensive neurological and rehabilitative care. 
Multiple Sclerosis Care
Multiple sclerosis (MS) affects one's brain and spinal cord, leading to wide-ranging symptoms impacting a patient's eyesight, movement, and sense of balance. 
People with MS don't just need basic health care services. In the long run, they need specialized care as their health declines, and they become more at risk of injuries, accidents, and other complications (e.g., osteoporosis, aspiration pneumonia, kidney infections).
Spinal injuries Care
Anyone suffering from spinal injuries will need full-time assistance with everyday activities. Because of mobility issues, they won't be able to perform ADLs like dressing, cleaning, and just moving around.
Apart from providing personal care support, spinal injury care facilities offer rehabilitative services, bowel and bladder continence management, chronic pain management, and feeding and nutrition support.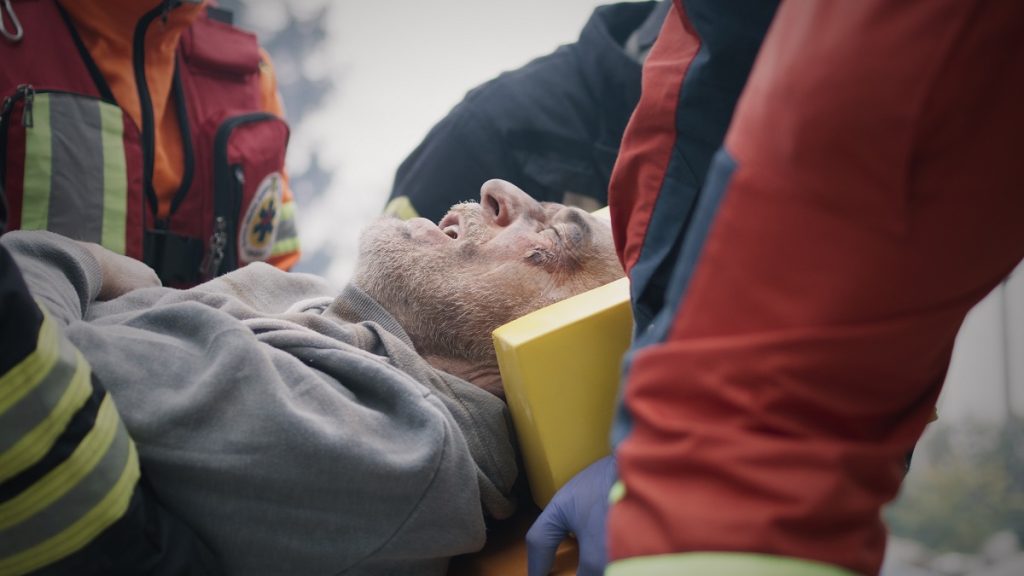 Bariatric Care
Bariatric care is a type of care provided to people with obesity. Bariatric patients have limited mobility, are often bedridden, and are prone to complications. As such, facilities that cater to them must have dedicated equipment that supports their weight and offer physical therapy ad modified patient activities.
Caregivers looking after these patients also need to be properly trained and learn certain techniques (e.g., transfer techniques) as they will work in an environment where overweight residents and themselves are prone to injuries.