Memory care is a type of assisted living for seniors with memory loss, Alzheimer's disease, and other forms of dementia. It provides many of the same senior care services as other assisted living facilities, such as housing, meals, and help with activities of daily living (ADLs) but offers a safer environment and specially trained staff.
A report prepared by the U.S. Department of Health and Human Services shows that around 70% of adults over 65 need long-term health care as they age.
As longevity continues to increase, so does the likelihood of elderly people experiencing memory loss or cognitive decline. The World Health Organization reports that more than 55 million people worldwide have dementia, with almost 10 million new cases recorded yearly.
In the U.S, 80% of patients with Alzheimer's disease and related dementias are cared for in the home of family and friends. Hence, about 20% of dementia patients contribute to the censuses of long-term care facilities.
How Does Memory Care Differ From Assisted Living?
Two options for long-term care are assisted living or memory care assisted living.
Assisted living and memory care providers share many similarities. They both offer residential care options with private rooms. Caregivers in these communities provide meals, activities, and activities of daily living like dressing, toileting, washing, or shaving.
Memory care units offer additional specialized services to look after residents suffering from memory loss, Alzheimer's disease, or different forms of dementia.
These units actually have more in common with nursing homes, also known as skilled nursing facilities. Skilled nursing facilities offer various health and personal care services and provide more specialized medical care than most assisted living facilities.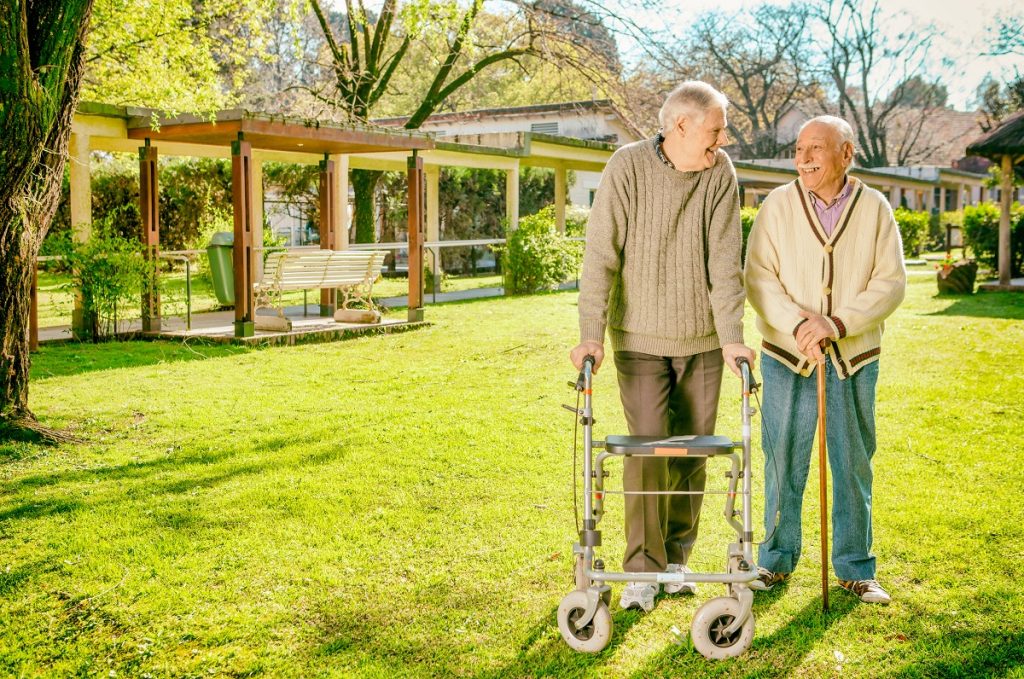 Facility Services and Equipment
Memory care facilities frequently use an uncomplicated floor plan and design to minimize the difficulties of walking from one place to another. Long, straight corridors with stripped-back signage and color-coded walls make finding your way around the building more manageable and less stressful.
You'll often find outdoor gardens and spaces to prevent any feelings of claustrophobia.
Of course, you'll also find many features you would take for granted in an assisted living community, like swimming pools, libraries, games rooms, gyms, and even beauty salons and hairdressers.
Staff
Staff at memory care and assisted living units are used to supporting occupants with their daily routines. However, memory care staff members provide more personalized 24/7 supervision and a higher level of care.
Their responsibilities include teaching cognitive skills, keeping a degree of independent living, and maintaining a quality of life for as long as possible. As mentioned, they also have to deal with and manage bouts of aggressive behavior and a dementia sufferer's tendency to wander.
There is usually a higher staff-to-occupant ratio in memory care facilities than in assisted living ones.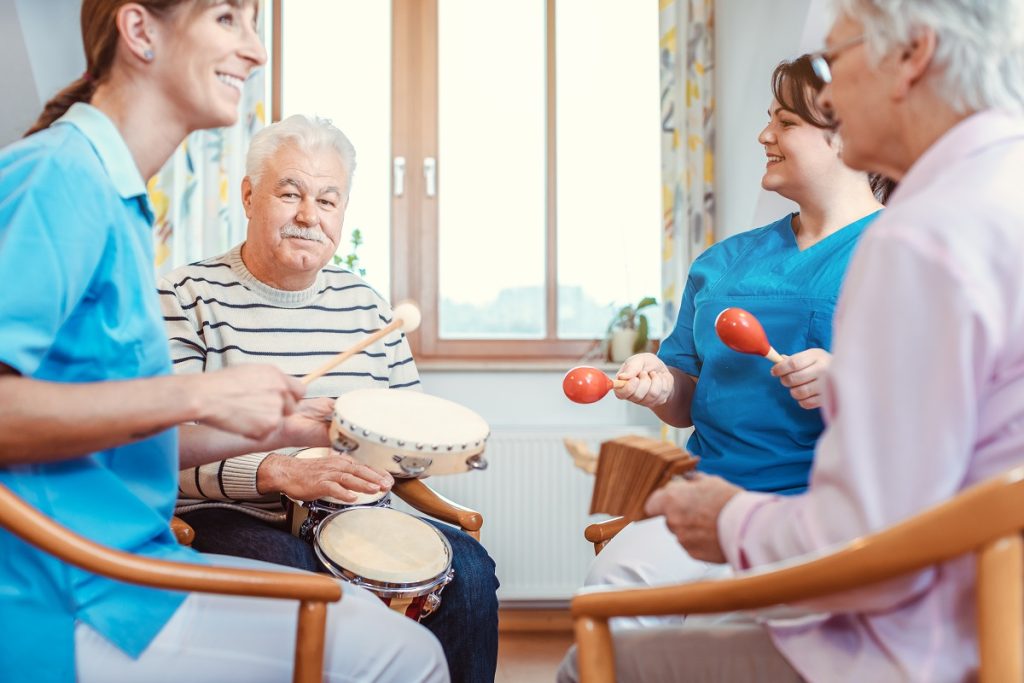 Therapy Classes and Leisure Activities
One of the main attractions of assisted living communities is the ease with which you can participate in social activities. Yoga, aqua aerobics, bingo, karaoke, book societies, and outings are some of the pastimes available.
These social pastimes would be slightly tweaked in memory care facilities. There would be a more leisurely pace to the activities, emphasizing a strict routine and the retention of cognitive skills. Instruction would also be more personalized.
Activities of particular use are employing aids to stimulate reminiscence, solving simple puzzles to maintain mental acuity, and using music therapy by playing songs from the residents' formative years. Painting has also proved to be highly effective in combating the progression of dementia.
Many facilities benefit from the visit of specially-trained pets to combat loneliness, trigger participation levels, and bring back happy memories.
Environment
Some assisted living community rooms feature emergency alarm systems and daily resident checks. However, more intensive care planning is necessary for occupants with memory loss to prevent falls and wandering, and counter random or aggressive behavior.
Memory care facilities often use keypads or card-activated doors, which sound every time they are opened and closed. The internal decor is kept to a minimum to reduce distractions that could lead to confusion or falls.
Indeed, the general environment is designed to be as calm and peaceful as possible to keep residents from becoming unnecessarily stressed, agitated, or distracted.
Common areas where occupants can mix freely and socialize are essential for maintaining social skills and preventing isolation or withdrawal.
Costs
According to a 2021 survey by Genworth, the American adult care insurer, average monthly charges for assisted living communities in the U.S. come to $4,500 a month. However, transportation, extra care needs, and housekeeping charges will increase this figure.
The survey found that memory care costs were unsurprisingly more expensive, and those facilities worked out at an average of just over $5,400 a month.
The costs of either assisted living or memory care pale beside nursing home costs of $7,908 for a semi-private room or $9,034 for a private room.
Comparing Assisted Living vs. Memory Care Services
| | | |
| --- | --- | --- |
| Services | Assisted Living | Memory Care |
| Help with ADLs | x | x |
| Meal service | x | x |
| Medication management | x | x |
| Care coordination | x | x |
| Housekeeping and laundry services | x | x |
| Exercise classes | x | x |
| Transportation to appointments | x | x |
| Specialized care for dementia and memory loss | | x |
| 24-hour care and supervision | | x |
| Secured entrances and exits to prevent wandering | | x |
| Memory-enhanced therapies | | x |
| High staff-to-patient ratio | | x |
| Unique layouts to reduce confusion | | x |
What Are The Benefits Of Memory Care Assisted Living?
Assisted living and memory care facilities will offer meals, housekeeping, help with ADLs, most social activities, and some transportation, like most senior living communities.
However, memory care communities also provide specialized memory loss and dementia care services, 24/7 supervision, higher resident protection, a higher staff-to-patient ratio, and a low-clutter and simplified environment.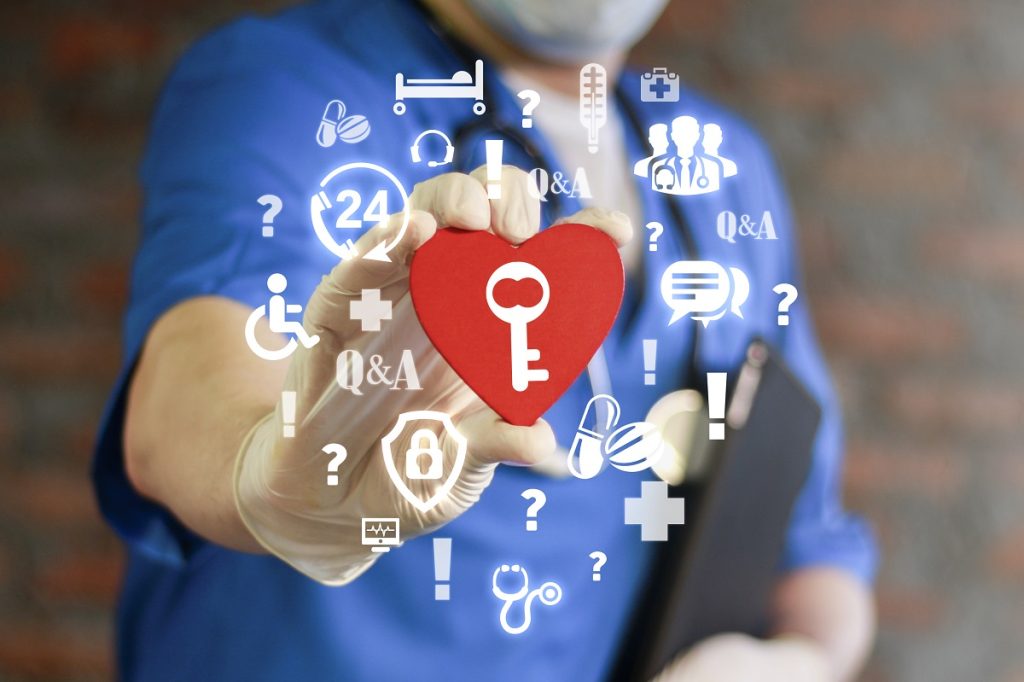 At What Point Do Dementia Patients Need 24-Hour Care?
Even if your aging parents do not talk about how they feel they are declining, adult children and other concerned family members can see the signs of change.
There are usually three stages of dementia – early stage, moderate and late stage. Not all the warning signs below may be indicative of late-stage dementia, which is when your loved one should start with 24-hour care. However, you must be aware of these significant changes and which living options are available to bring peace of mind to your parent.
Convenience Foods and Food Hygiene
A sudden reliance on more straightforward dining like prepared meals, toast, or canned goods may mean your parents are no longer confident using a cooker or preparing individual ingredients.
Food left out or remaining too long in the fridge may also indicate a dulling of their mental acuity.
Showering and Bathing
Personal hygiene suffers when bathing or showering becomes too challenging, or dementia sets in, and it ceases to become a consideration.
Getting in the tub and then being able to pull themselves up can be difficult for older adults. Showering is not easy for elderly people with poor flexibility and mobility either. The step and subsequent slickness of the shower floor can be hazardous, especially if they have a visual impairment.
Clothing
Strange combinations of garments or outfits may indicate a decline in self-awareness. Choosing the wrong footwear for a journey out could also be a warning sign, while unironed or unwashed clothing can be due to memory loss.
If your parent has always been a fastidious dresser who kept themselves neat and clean, a change can mean diminishing capacity.
Finances
Keeping an eye out for unpaid bills or out-of-control spending are two essential things to bear in mind and can be a symptom of Alzheimer's disease.
An Untidy Living Space
Discarded clothing, unwashed dishes, dirty carpets, unflushed toilets, and a general feeling of neglect in the home may be something to investigate. Is the garden looking uncared for, and is there trash piling up outside?
Changes in Personality
Is your parent suffering from mental health issues like sudden mood swings, depression, or erratic behavior?
General Memory Deterioration
Are they losing everyday items like car keys or spectacles, forgetting to get in touch, or missing appointments?
Loss of Physical Capabilities
Have your parents started to struggle when rising from a chair or getting out of bed? Do they have a problem with their balance and stumble more than usual? Are their motor skills deteriorating?
Not every case mentioned above means that the person needs skilled nursing care or even assisted living. Home care may be the best short-term solution for your parent's wellness.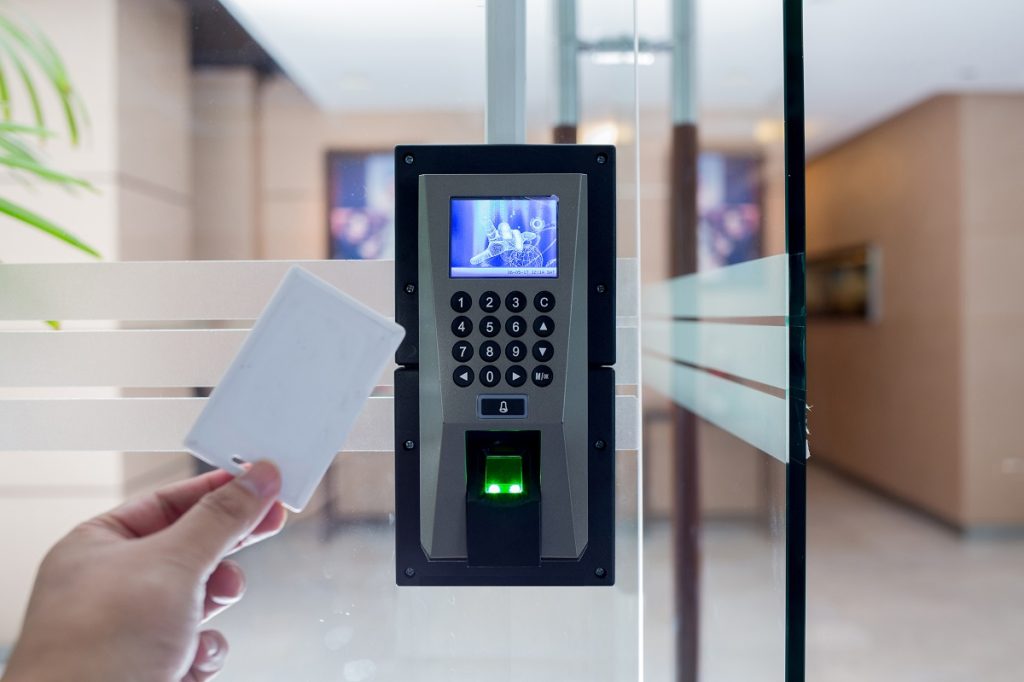 Why Is Memory Care Safer For Seniors With Dementia?
The sophisticated entry and exit measures at memory care facilities prevent residents from wandering. The simplified layout and design make navigating the community more manageable and reduce stress and frustration.
Twenty-four-seven specialized care services and higher staffing levels reduce the chances of a fall, collapse, or injury or an occupant being left unattended if they happen.
Why Are Memory Care Rooms So Small?
Larger spaces can disorient people suffering from memory loss. Many rooms with numerous items of furniture and ornaments can be distracting and cause befuddlement.
One-room studios or apartments are much more suitable. The occupant can see and use everything without problems.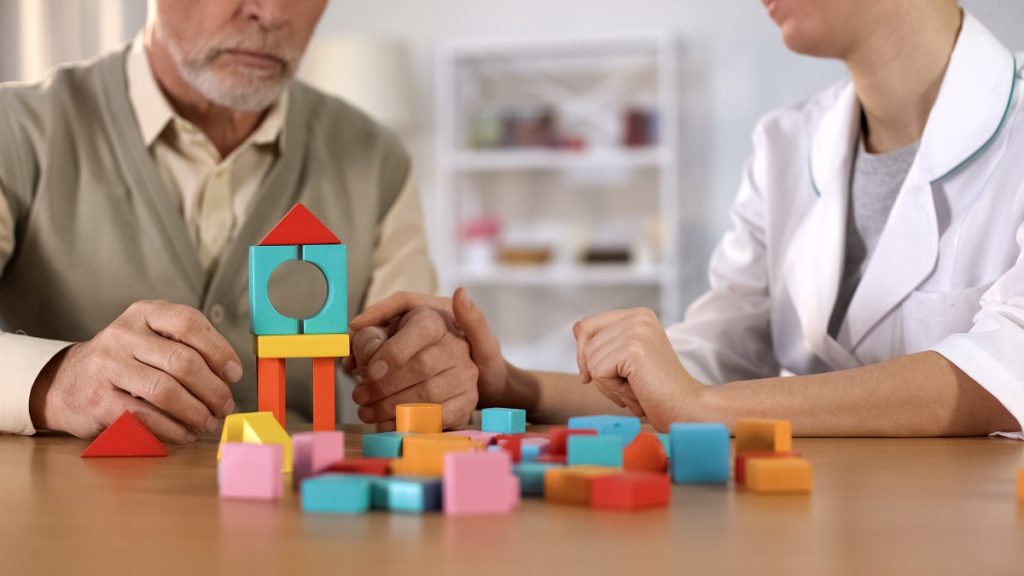 What Are The Most Common Provisions For Dementia Patients In Memory Care Assisted Living?
In addition to the mentioned overlaps and differences in the care offered by memory care and assisted living facilities, you may consider the following:
Memory care assisted living facilities ensure food and drink intake is carefully planned, monitored, and regulated. Proper nutrition and hydration are vital to maintaining a resident's health and well-being.
Pain management can be challenging to recognize, as residents suffering from dementia can have difficulty communicating and expressing their needs. Constant assessment and bespoke pain management are essential aspects of memory care techniques.
Specialized social engagement with memory-challenged occupants should involve a carefully researched program of individually-focused activities that involve interaction and fun to maintain interest and mental agility as much as possible.