Once a senior has decided to move to a senior living community or assisted living, how can they and family members make the move a smooth one? Older adults, especially if they have dementia, can be resistant to making the move, even if they know that moving is a positive change for them. Here are some tips for getting the move to a new apartment off to a good start.
Leaving behind your home, especially if it is somewhere you have lived your entire adult life, can be challenging. Deciding where to live and determining which items to take with you as you downsize can be tricky, especially if you are family members nudging your loved one to make this change. Here are some helpful hints.
What Are The Most Important Things To Consider When Choosing A Senior Living Facility?
There are many considerations as you determine what kind of senior living facility would be best for you or your loved one. Ask yourself these questions:
Amenities: What amenities are you hoping to have at your fingertips? Some senior facilities have golf courses, fitness centers, restaurants, etc., all on the property.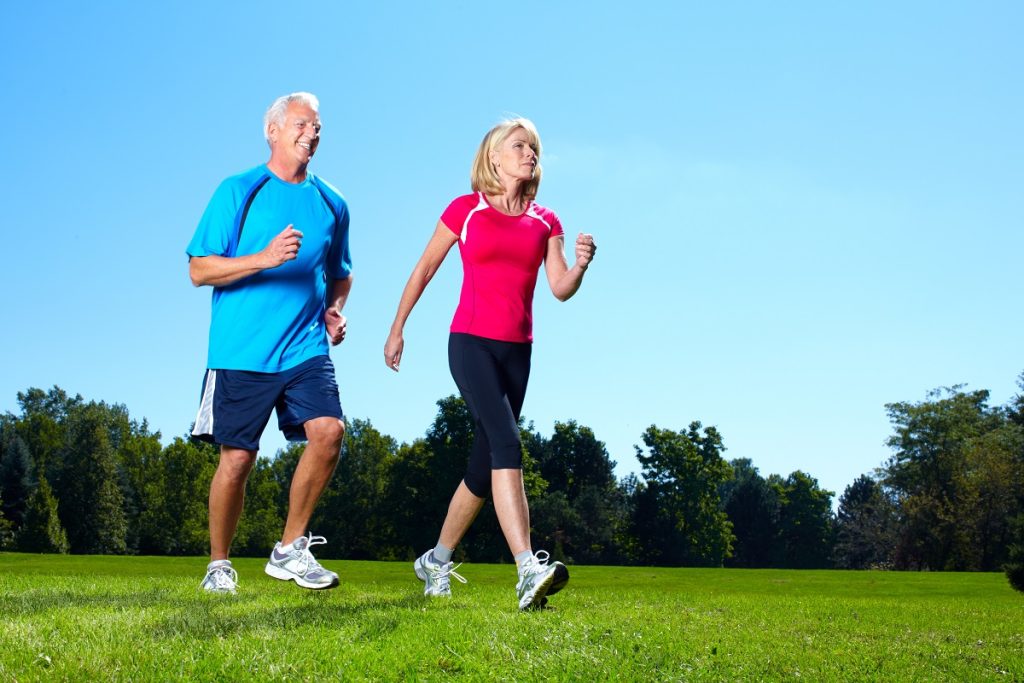 Budget: You need to be sure that the facility you have chosen is something you can afford. Make sure to consider hidden or unplanned costs.
Care: Do you require care services, or can you be completely independent? People who require caregivers need assisted living or nursing home care.
Community: Many times, senior citizens are looking at a retirement community to help them build friendships. Senior housing facilities can offer everything from book clubs to bingo.
Location: Location is very important to most people when choosing housing, no matter their age. You want your home to be near family, medical care, recreation, your church, or other things important to you.
Pet-Friendly: Do you have a beloved pet you want to keep with you? If so, seek out a pet-friendly community. If you have a larger dog, make sure there is a dog park nearby to walk them.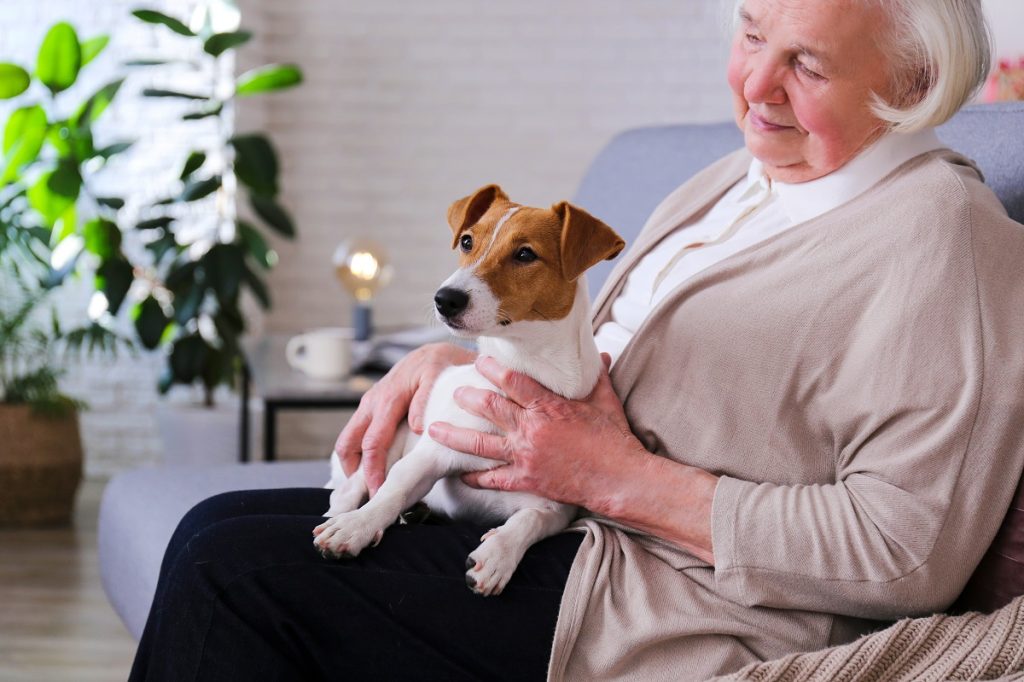 Other: Sometimes, you have things that are important to you that are not necessarily important to others. For example, do you want to be near a lake or have easy freeway access? Do you need wall space to position a curio cabinet to display your Toby mug collection? Ask yourself what your "must-have" items are before you start looking.
What Are Your Housing Options?
Your Own Home: Some senior citizens remain in their own homes, which is called aging in place. Are modifications necessary to keep it safe and convenient?
Independent Living Community: Although they come in many variations, independent living facilities are for people who can handle most of their own care. However, residents might want housekeeping services or access to a dining room, so they do not have to cook.
Retirement Community: A retirement community appeals to many people because they live among other senior citizens. Many retirement communities offer recreation like bingo, dances, card games, and other fun events. They usually include meals.
Assisted Living Facility: Assisted living communities offer help with activities of daily living, known as ADLs, yet they offer consideration independence for those who want it.
Nursing Home: Nursing homes offer a higher level of care than assisted living. Those who reside in a nursing home need skilled nursing care and help with ADLs.
Memory Care Unit: Those who live in memory care units at assisted living or nursing facilities are impacted by forms of dementia such as Alzheimer's disease. They may need an intensive therapy program and advanced security features to keep them safe.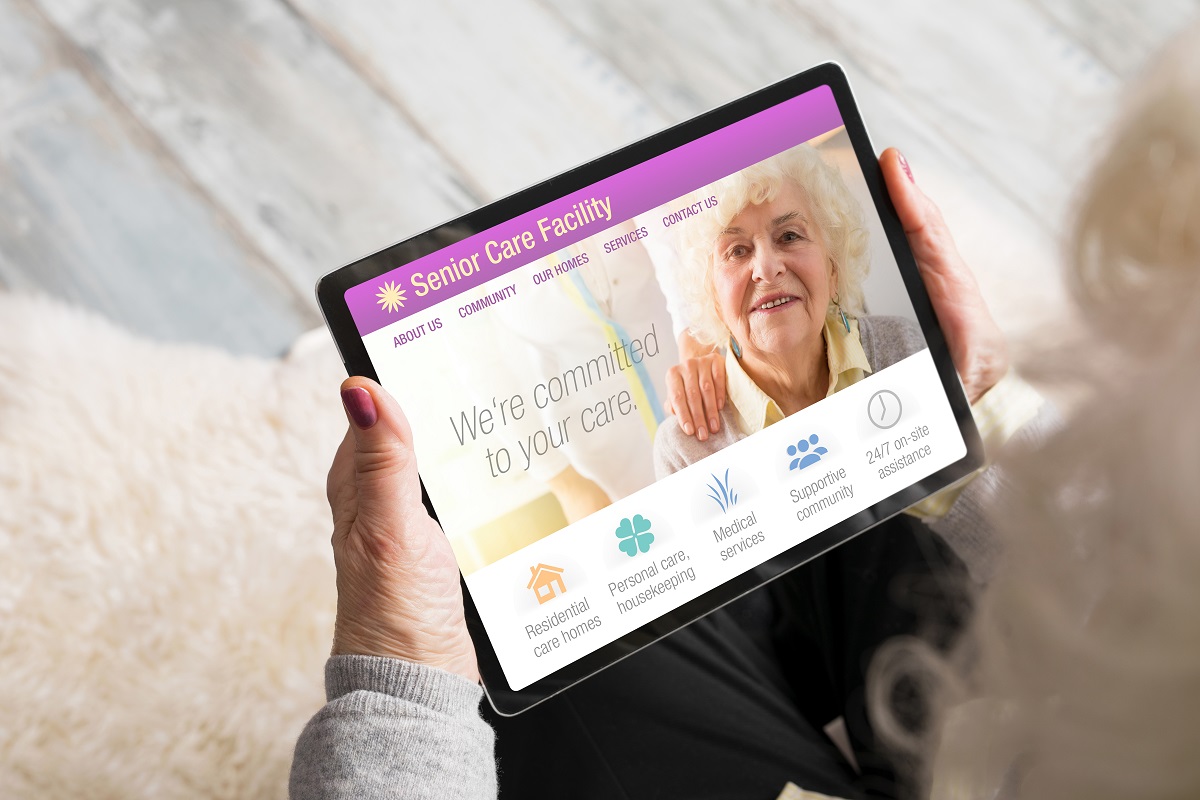 Staying Involved In The Process
While you may research your options in preparation for your move, many seniors with memory issues, debilitating illnesses, or disabilities need to rely on family to select a new place and orchestrate a move.
When faced with the need to move, some are angry, resentful, confused, or worried about the upcoming change. Those making the preparations should make every effort to include the older person in the planning.
It might be physically, mentally, and emotionally taxing to look at facilities and assess whether they should be your next home. Fortunately, many residences and facilities have descriptions and photos online. The family might take the senior on a tour of only the best options. At the very least, the family member who is making the arrangements should keep the senior who is moving in the loop.
Decluttering To Prepare For Senior Living
When moving into a senior living facility, friends and family usually need to help you pack, downsize, and clean out the family home. Things to think about:
How much room will you have? If you go from having an entire home to apartment living, your new space will most likely be considerably smaller. Downsizing can bring about big emotions, so be patient and grant yourself grace.
What items are important to you? Decide which of your momentos you want to hang onto and take.
Have your needs changed? Many things that you might want or need when living in your own home or apartment you will no longer need if you move into assisted living or even a smaller place.
Which belongings feel like home? To help you acclimate to your new surroundings, bring things that make you feel at home. This can be anything from a quilt you have had since childhood to family photos.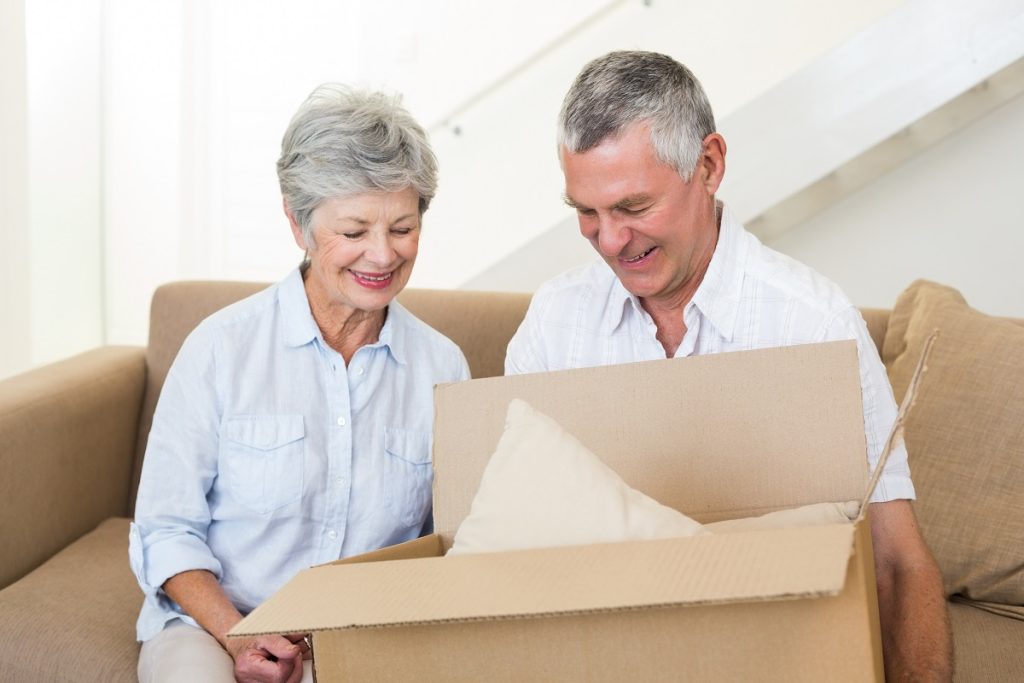 Planning Your Move To Assisted Living Or A Senior Citizen Home
As you plan to move, there are many things to consider beyond the change of scenery and making new friends. Questions to ask yourself as you plan for moving day:
Floor Plan: How big is your new apartment? What kind of floor plan does it have? This can help you to determine what kind of furnishings you need and how much.
Furniture: Does the apartment or room come furnished, or do you need to supply some of those things? Even if the room is furnished, you may want to take a China cabinet, chest of drawers, or table to remind you of home.
Storage: The size of the space and amount of storage can help to determine how much stuff you can take with you. As a caution, packing rooms and storage spaces with things you won't use will limit your enjoyment of your new home.
Making The Move Smooth For Older Adults
Moving day can be stressful for anyone. This stress and anxiety can be compounded for senior citizens. There are many ways to manage the stresses of a move. Some things you can do to make things easier include the following.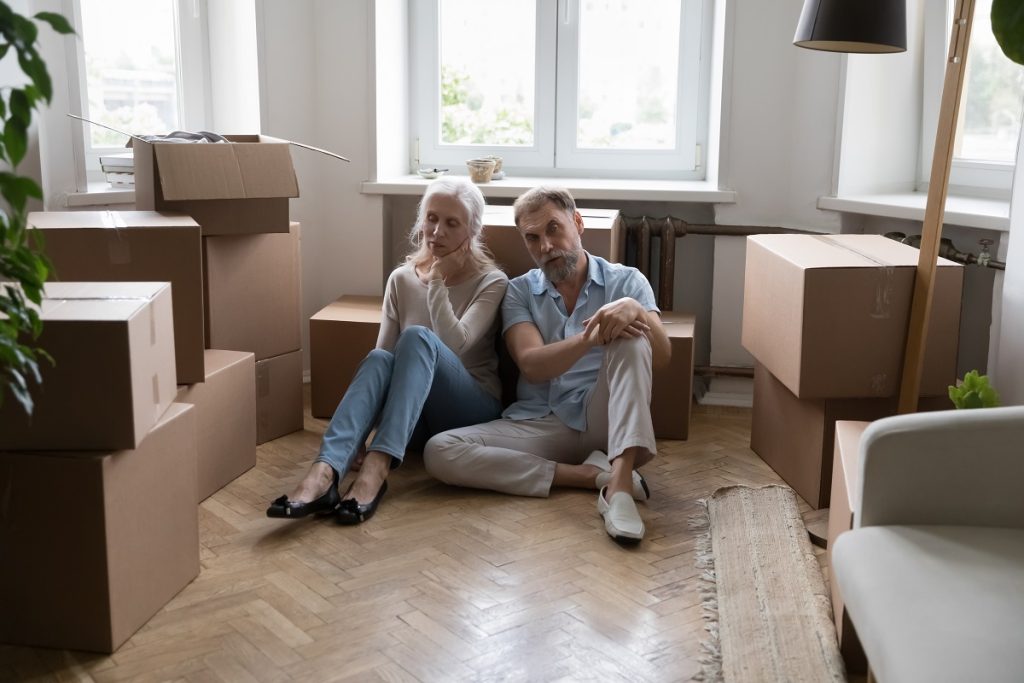 Pack the items for one night and day into an overnight bag. When you get mom or dad to the new place, they might be exhausted. Knowing that a comfy pair of pajamas, essential toiletries, and medications are all handy can be comforting.
Have snacks or even a light meal accessible while you are traveling. If you will be on the road for a while, consider breaking the trip into sections. A long road trip can be exhausting for those moving across the country. A night or two in a hotel and stopping for some sit-down meals may seem like an unnecessary expense, but it can prove helpful.
If you are hiring a moving company, consider having belongings delivered a day ahead to ensure all of their things are in the apartment or condo before you get there with your loved one. Staff members can help ensure the items get to the correct apartment. Even if the move is local, doing as much moving as possible of clothes, small furniture, and kitchenware beforehand can make the process much easier for seniors on the big day.
Bringing familiar items can be even more important for senior citizens with memory issues. Even though they may not always remember faces, memorabilia they have had for a long time can be a source of comfort.
Displaying Old Memories in New Setting
A very good way to make a new resident feel at home is to bring familiar and sentimental items into their new home. This can include anything from photos to furnishings. Having pieces of familiar decor ready to display when you move in can make the place feel like home.
Family members can ask staff how others have eased the transition to the facility and become part of the community. Remember, there are people who do this for a living. You are not navigating this unfamiliar terrain alone.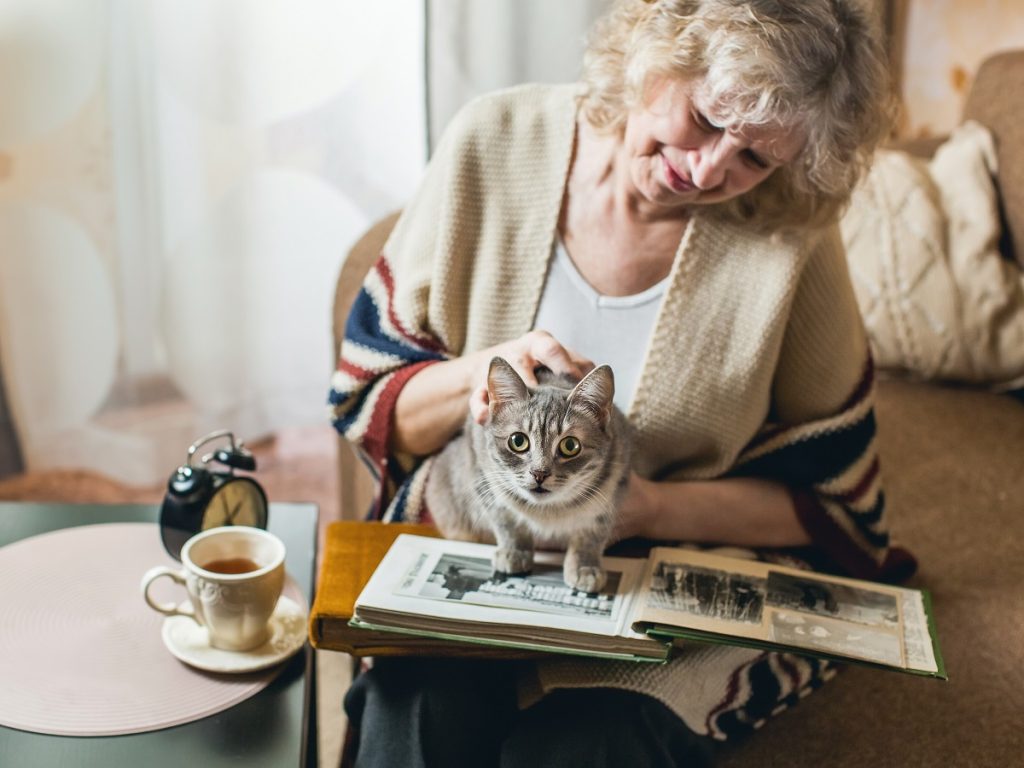 Making The New Resident Feel At Home
If you are moving into a senior care community, hopefully, either staff members or new neighbors will step forward to make you or your loved one feel welcome. Bring some of your family member's favorite treats or even a special home-cooked meal for a taste of home.