When individuals needing senior care cannot manage independent living, they may need assisted living, memory care, skilled nursing, affordable housing, and short-term care. Based on their health, ability to perform activities of daily living (ADLs), and other needs, they may need low, intermediate, or elevated levels of care.
The elderly population of the United States exceeded 49 million in 2021, and the projections are that this figure will double by 2060. Currently, some aged 65 can look forward to another 20 years. At least 80% of seniors have a chronic medical condition, while 70% have two or more.
Whether the condition is Alzheimer's or other dementia, diabetes, heart disease, cancer, chronic lower respiratory diseases, or stroke, the effect is likely to make a person more infirm as the years pass. Their needs will likely increase as the years go by.
What Are The Stages Of Elderly Care?
Experts break down the aging process into five stages that many people go through:
Stage 1: Independence
Stage 2: Interdependence
Stage 3: Dependency
Stage 4: Skilled nursing services and facilities
Stage 5: Crisis management
Stage 6: End of life
Some people skip some stages, but ultimately, people reach the final stage and pass away.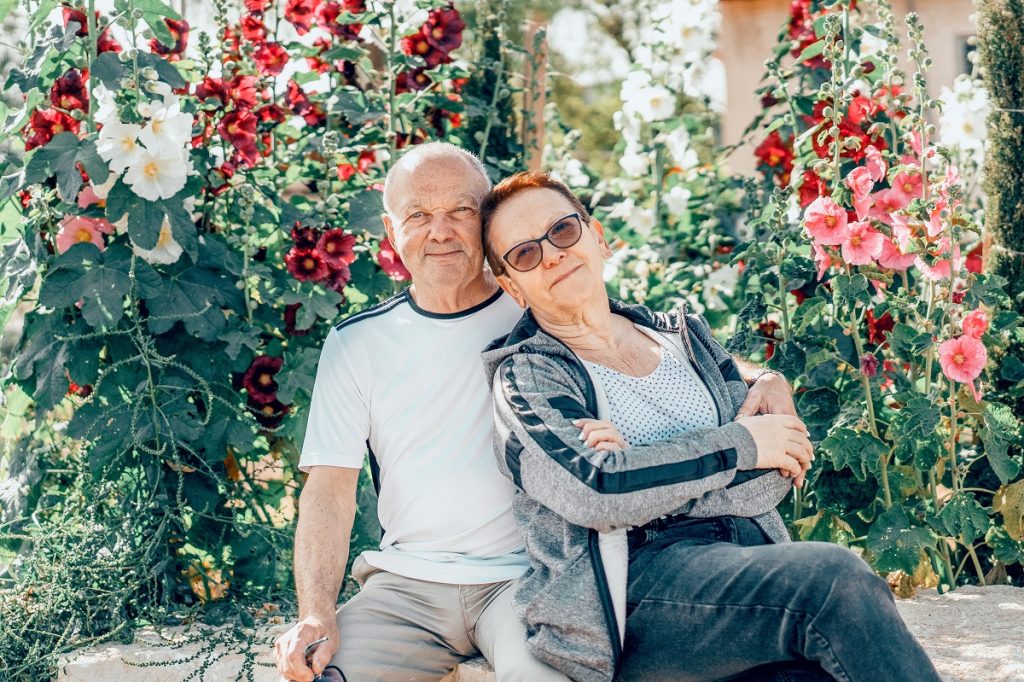 Stage 1: Independence
Most older adults live independently in their homes during this early stage. They can still cope with all the basic needs, such as cooking, self-hygiene, health care, transportation, and finances.
They may feel weaker or are experiencing a decline in mobility. To stay safe, they may pull up throw rugs and have grab bars installed in the bathroom. Now may be a suitable time to discuss any changes they need to make for the future.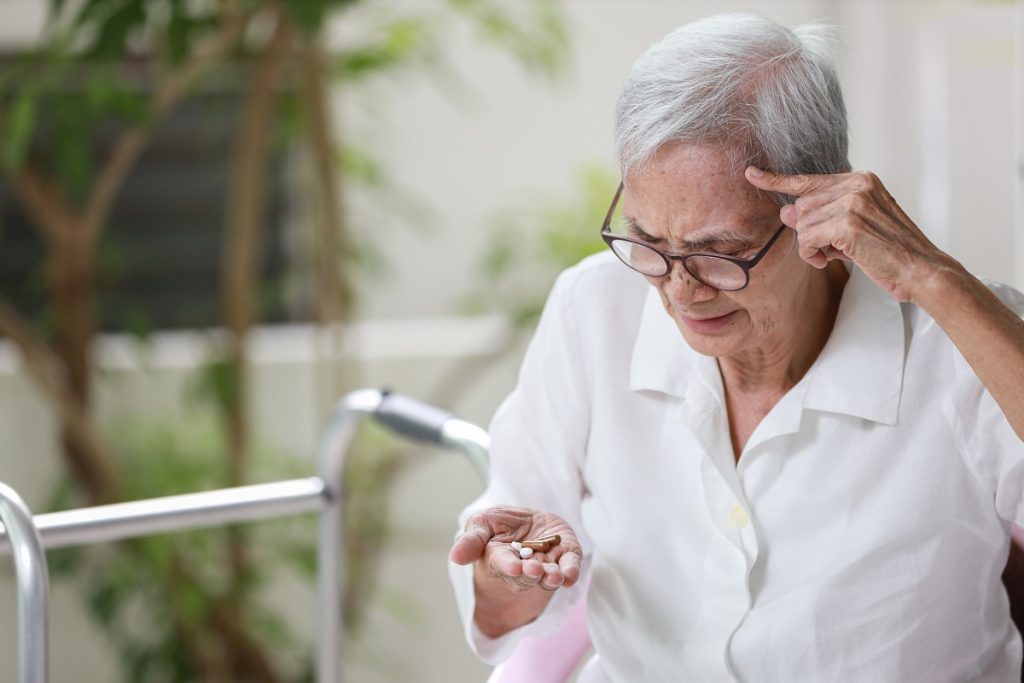 Stage 2: Interdependence
During Stage 2, a slight mental or physical decline will mean older adults start to need assistance with some things. Outside help may be necessary, such as driving or helping with finances.
This period can be tricky as the person might be in denial and refuse help until it is too late, especially if they are determined to keep driving or continue with other pursuits.
Discussions may start with family members about the next steps.
Stage 3: Dependency
By Stage 3, significant changes will be noticeable. Older adults might have to use a wearable alarm such as a watch or lanyard. They will have stopped going out, become less diligent about their personal care and housecleaning, make simpler meals), and take on less responsibility. Driving will become a serious challenge, and their kids may want them to stop even if they don't. Memory care may become relevant.
Assistance from a professional healthcare provider or a family caregiver will become necessary. A caregiver looks after any medication, keeps an eye on physical condition, and helps to prepare meals. More extensive modifications to the home may be advisable, such as a stairlift and a walk-in or sit-down shower.
They might move to assisted living or move in with the kids, where they may need some help with activities of daily living (ADLs).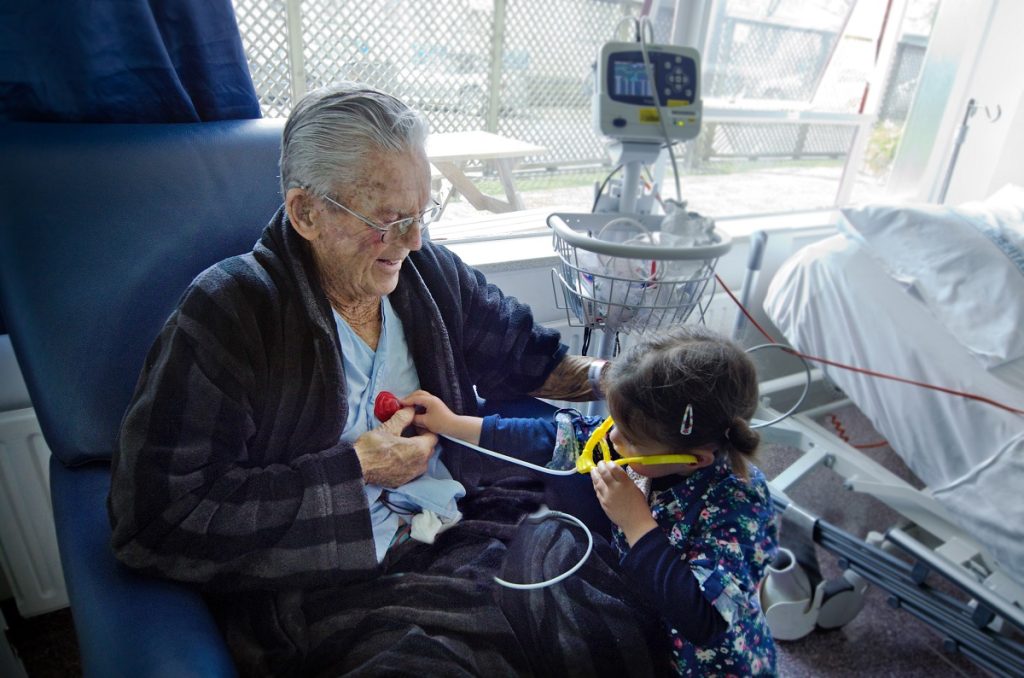 Stage 4: Skilled Nursing And Skilled Nursing Facilities
This stage involves the introduction of a different level of skilled nursing care. Specialized medical services, such as targeted treatment for Alzheimer's, might become necessary. They might need significantly more help with ADLs.
These services can be in-home care or at a senior living community. If they remain in a residential environment, home health care visits might be essential.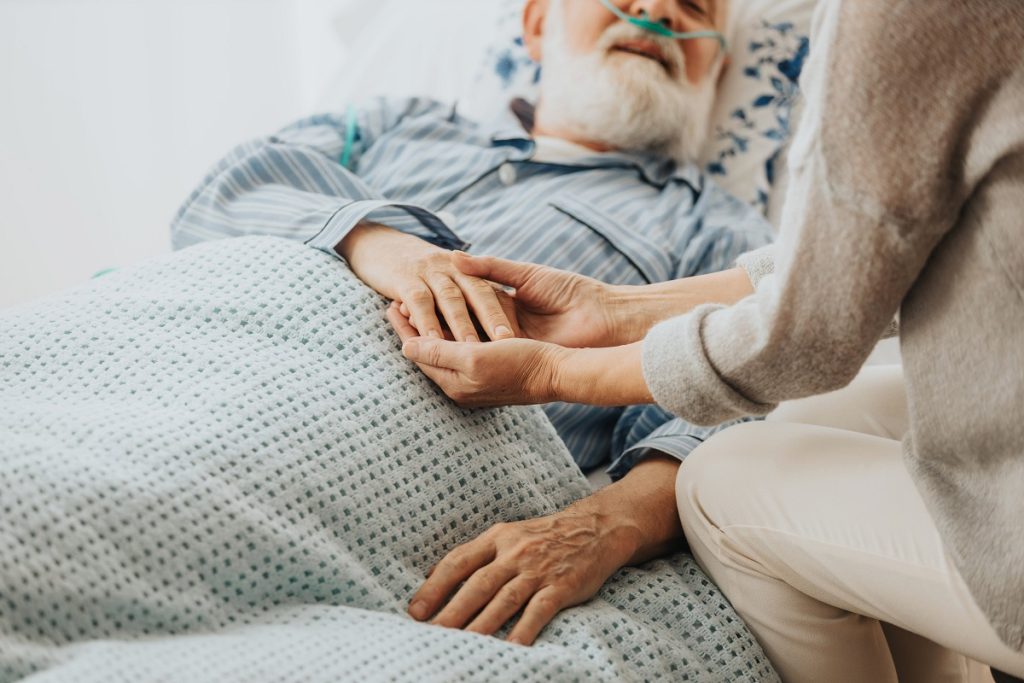 Stages 5 and 6: Crisis Management And End Of Life
When an older person needs crisis management and end-of-life care, higher levels of care will be required. Medical needs will be such that more comprehensive care is necessary around the clock.
Consequently, a transfer to an assisted living facility, nursing home, or even hospice may be the right move.
Understanding Levels Of Care Offered By Providers
The four principal types of care are:
1. Primary care
2. Secondary care
3. Tertiary care
4. Quaternary care
Level 1: Primary Care
A patient's first contact with their doctor is called a "primary care physician" (PCP). A PCP or general practitioner (GP) is the principal exponent of primary care, although a nurse practitioner, a pharmacist, or an associate physician could also provide the service.
GPs are the gateway to more advanced and specialized medical care services and deal with all age groups, from babies and children to adults and the elderly.
Level 2: Secondary Care
Secondary care is the next level of care. It is often carried out by specialists recommended by the PCP.
A patient will need this level of care if they have a disability requiring more specialized treatment and monitoring of a specific condition. While your PCP might encourage you to eat heart-healthy and take a baby aspirin each day, a heart specialist might do testing to determine if you have a heart problem.
You would typically visit a hospital or health center and be seen by psychiatrists, pediatricians, physicians, and surgeons as part of secondary care.
Level 3: Tertiary Care
Tertiary care provides intensive health care services conducted by specialists without prior contact with patients.
This care requires specialized treatment and monitoring and will occur in hospitals or clinics affiliated with a hospital. Examples would be cardiac procedures, neurosurgery, and plastic surgery.
If a facility is not able to offer the services you need, you may be sent to a more advanced medical center.
Level 4: Quaternary Care
Quaternary care is a more intensive form of tertiary care. It is highly specialized and only offered in a few national or international facilities. Examples include clinical trials for new medicines or procedures, treatment of rare or complicated illnesses or conditions, and severe illness or injury recovery.
Ideally, the PCP is kept in the loop during treatment to coordinate care.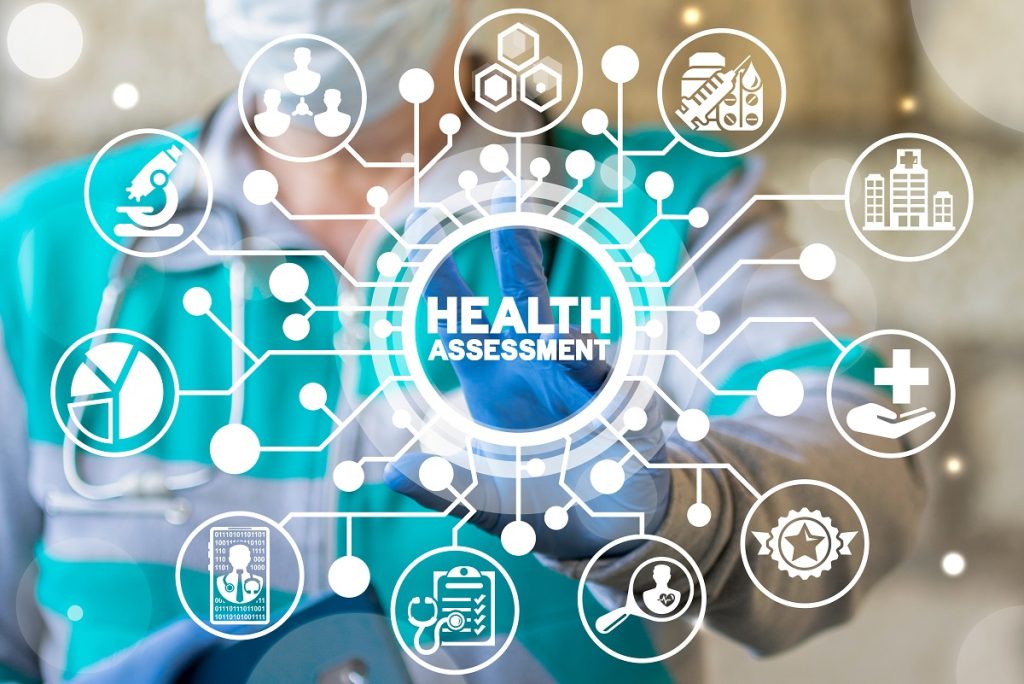 How Do You Determine The Levels Of Care For Elderly Patients?
Healthcare professionals use a needs assessment to decide what level of care a patient requires. The factors that influence the final decision include:
Mental health
Physical condition and mobility
Dietary requirements
Ability to perform regular daily activities
The degree of medical care required
Requirement for special support
Considering all these factors will provide an accurate assessment of your needs and overall health.
What Level Of Care Can Each Housing Type Provide?
Long-term care facilities include nursing homes, continuing-care retirement communities, and assisted living facilities or RCFEs – residential care facilities for the elderly.
Some more basic facilities only offer accommodation and housekeeping services, while the more sophisticated ones incorporate personal care, medical services, and specialized disciplines like Alzheimer's or senile dementia.
Patients who reside at home or even in assisted living can be helped by visiting healthcare workers until their condition is so severe that more 24/7 skilled care or even advanced hospital care is necessary.
Typically, if a patient can manage some activities and needs minimal care, they may enter assisted living with some intervention from staff. As their physical condition deteriorates, they may need more help. Fortunately, most assisted living facilities have different levels of care available for an increased fee.
What Is The Highest Level Of Care In Assisted Living Communities?
Level Three involves patients with impairments that affect multiple ADLs and need wide-ranging and thorough assistance from assorted caregivers.
Level 3 assisted living care is also known as enhanced assisted living and is the highest level of care available in an assisted living facility. This level of care would comprise exclusive first-hand assistance during the day with several ADLs, like toileting, bathing, and communication.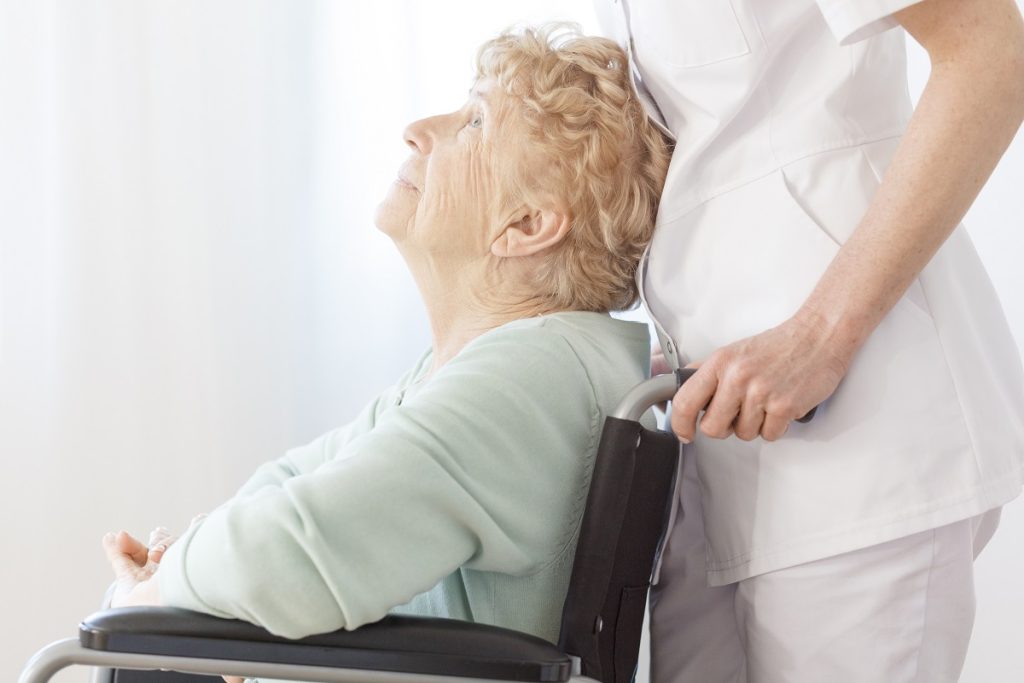 How Can A Patient Transition From One Level Of Care To Another?
As patient health seldom progresses in a straight line of improvement or decline, this means that most people will go between home, living facilities, and hospitals toward the last years of their life.
This can be very upsetting to older patients, who are susceptible to nervous breakdowns after the moves. To prevent such extreme reactions, a skillful patient transition is necessary. A well-organized move from hospital to home (and maybe back again) is essential, as stress from these changes can lead to re-hospitalization.
When they live in assisted living, the transition can be easy as residents may not even have to change rooms as more help comes to them. To prevent more painful transitions, family members should opt for assisted living facilities that offer more care options to choose from when their loved ones need it. However, a medical crisis would still send them to the hospital.
The time may come when a patient needs to be moved to memory care, a skilled nursing home facility, or the hospital.
To improve the quality of transitional service, a group of authors used a combination of databases containing information on patients aged 65 or older, patient care continuity, transfer of patients, discharge conditions, and post-discharge feedback.
The results isolated three outstanding areas that could improve the quality of older adult patient transitions:
Increasing their access to proven community-based transitional care services
Improving transitions in acute hospital settings
Improving patient changeover to and from acute care hospitals
Family members and personal care services play a crucial part in helping their loved ones during critical transitions. However, nurses and social workers must also be prominent players in improving these services.