Seniors facing retirement and health crises often seek new housing in senior retirement communities or assisted living facilities as their situation and health needs change. After assessing what they want, need, or can afford in retirement, they can choose senior living options - including some alternatives - that work for them. Here are some senior living FAQs to ask.
After a lifetime of planning, older adults may find themselves with an abundance of questions when it is time to determine their future in senior living. Even if they have saved money all their lives for retirement, they may be uncertain about what to do when the time comes.
Why? Despite actuarial tables that predict they will live 76.1 years, no one knows how long they will live. They can't plan how their health with be, even if they eat right and exercise most of their lives. And, of course, they can't predict the state of the economy or inflation.
The best way to find the right community for you is to ask questions, research your options, and come to them with the best housing solution for you.
Choices For Independent Senior Living
As people move into their senior years, they may want to stay in their current home, buy a smaller one, or move into independent living apartments or a retirement community if they are healthy. Aside from a few aches and pains related to aging, they have no debilitating condition that makes them a candidate for facilities that help residents with basic activities of daily living.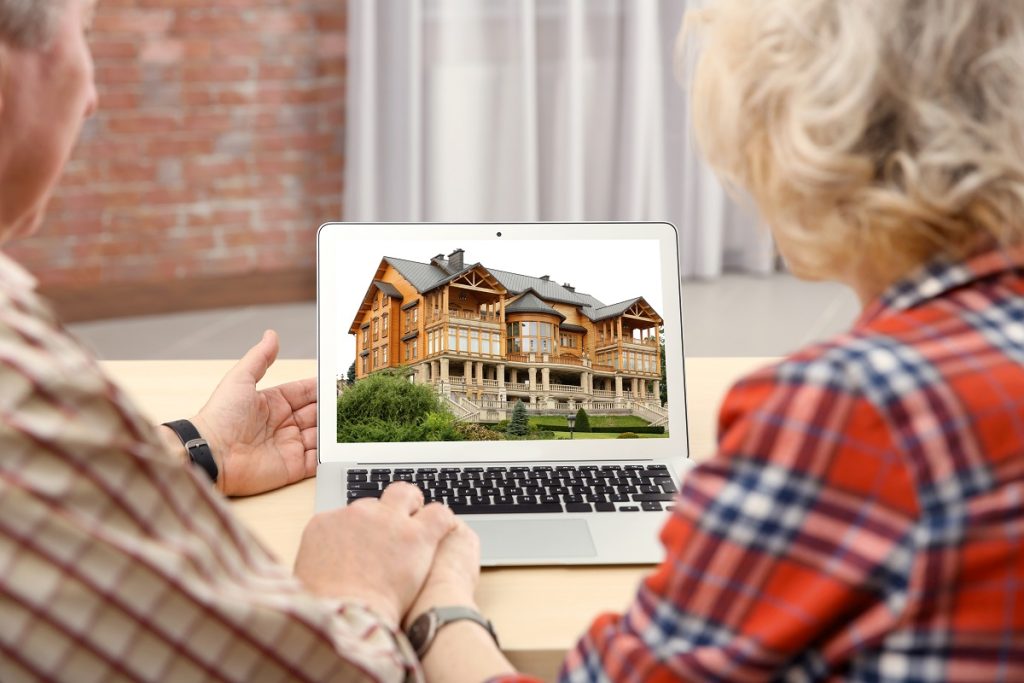 The choice people in this category are faced with is whether they want to be bothered with the maintenance issues and expense of homeownership in contrast to enjoying a more carefree life in a senior community. Retirement communities are not warehouses for the old but enclaves of active seniors who want to enjoy their later years.
If they want home ownership, they might seek a smaller house in a 55-plus independent living community with a floor plan safe for seniors that might include amenities such as a pool, clubhouse, or fitness center. Since they are still mobile, they can drive a short distance to enjoy these amenities if their complex does not have transportation services. Such facilities do not offer medical care but foster wellness through fitness facilities for senior living residents and an end to social isolation with social events.
Alternatively, they might find a retirement community made for them that comes with a monthly fee, peace of mind, and plenty of activities. If they like golf, there are plenty of retirement homes around the country with a golf course on the premises; The Villages in Lady Lake, Florida, is a prime example. The trend is toward independent living facilities based on the interests and lifestyles of those who come there. Some special-interest communities of note include:
Aegis Garden in San Francisco, where the feng shui of the facility lines up with the beliefs of many Chinese Americans.
Escapees CARE in Livington, Texas, for avid RVers who need short-term or long-term nursing care between trips on the open road.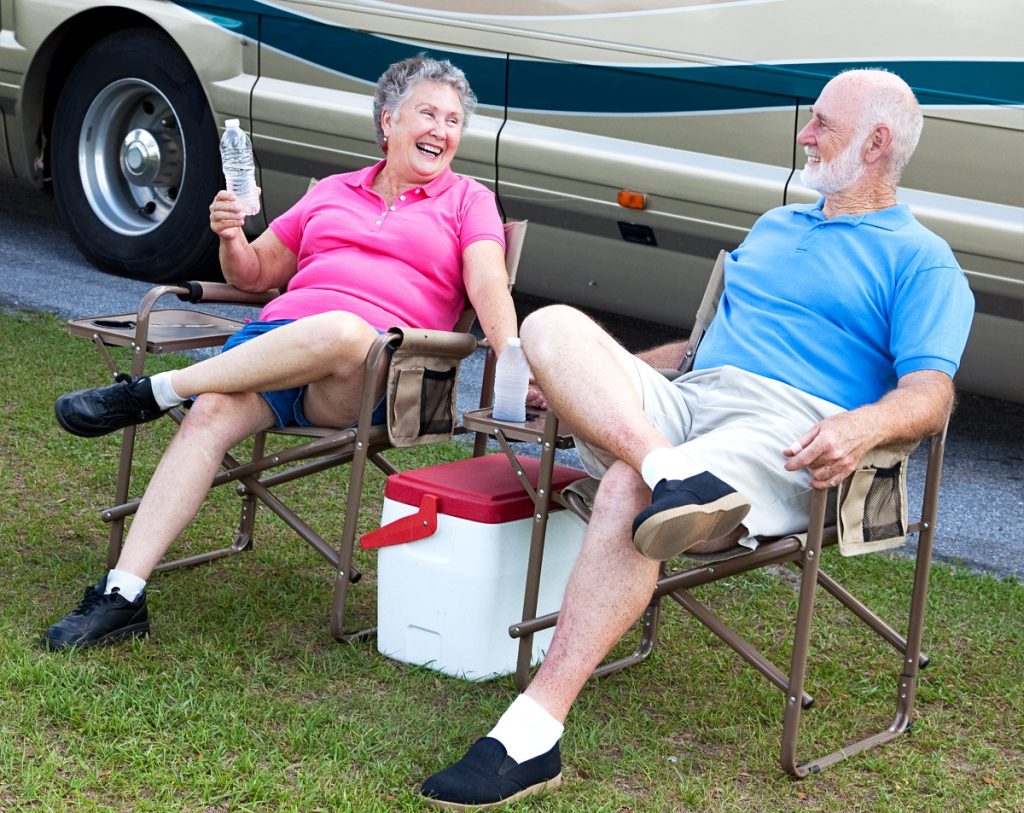 Glacial Circle, a cohousing community in Davis, CA, where residents share common areas, management of the facility, and even meals.
Lake Weir Living in central Florida, where residents have multiple or large garages for motorcycles, RVs, or hot rods.
Lasell Village in Newton, MA, where residents must take college classes as they enjoy other amenities.
Nalcrest in south-central Florida for retired postal workers where the rents are affordably low, yet there are enough activities to keep residents engaged.
NoHo Senior Artists Colony in North Hollywood, California, for retired artists, writers, and actors.
Oakmont Senior Living near San Francisco that caters to gay residents.
Shantiniketan, near Orlando, appeals to Indian Americans over 65 who like to visit with each other and watch movies rather than swim or play other sports.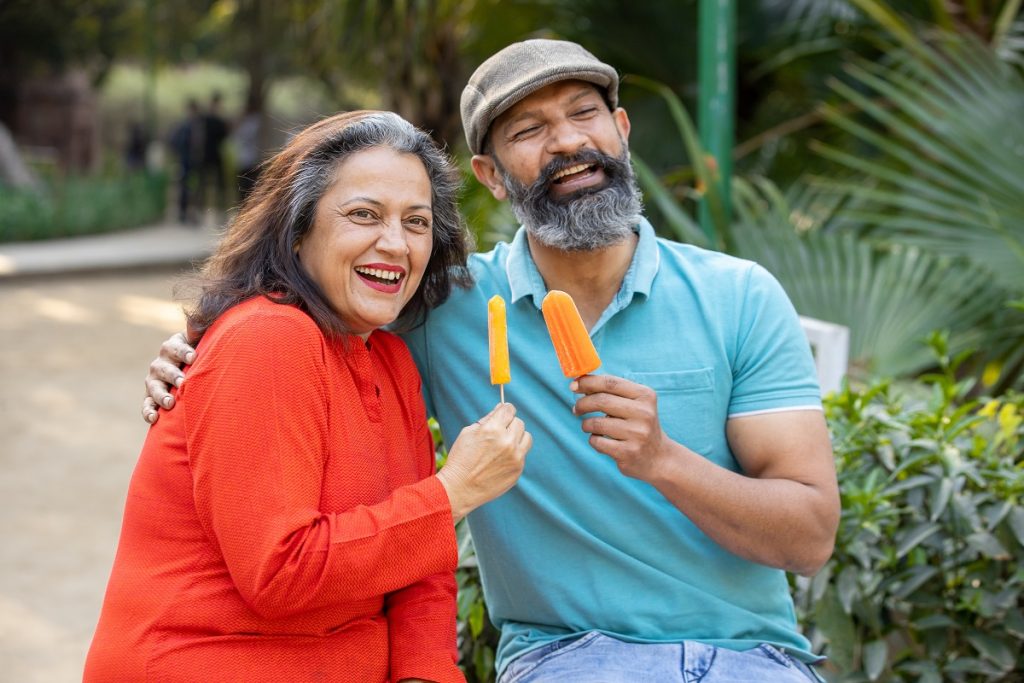 University-based communities around the country appeal to aging intellectuals who want to keep learning. Residents live on a college campus, where they can take free or discounted classes, enjoy a stimulating community as in their working years, and even have access to top medical care.
The list above from MarketWatch is 10 years old. In 2023, the number of "niche" or "affinity" retirement communities built around occupations, hobbies, shared ethnicity, sexual orientation, or other common interests has exploded. Interested seniors might have to search to locate a community that matches their passion, but alternatives are available.
Housing Arrangement When Seniors Need Help
Some seniors come into their retirement years with health or mobility issues or even signs of dementia where they need memory care. They may need help with activities of daily living For personal care or with other tasks such as shopping, laundry, meal preparation, medication management, or transportation.
These seniors have three typical choices.
Hiring home health care or homemaker services where help comes to their home. They may need help a few hours a week to supplement what family caregivers provide, or they may need more extensive long-term care.
Assisted living, where they can be as independent as they can be but need some help with ADLs. These care communities have staff members to help them bathe, dress, and toilet, as well as a busy activity calendar. Assisted living facilities offer levels of care to meet escalating needs.
Nursing home care where they have medical or mental conditions that require medical treatment as well as custodial services.
Financing Help For Seniors
Finance often dictates how seniors handle their health in their later years. If a person has the financial means to care for themselves, the sky is the limit. Assisted living costs are at least $4,500 in most areas and are not covered by Medicare or Medicaid. Memory care is even more.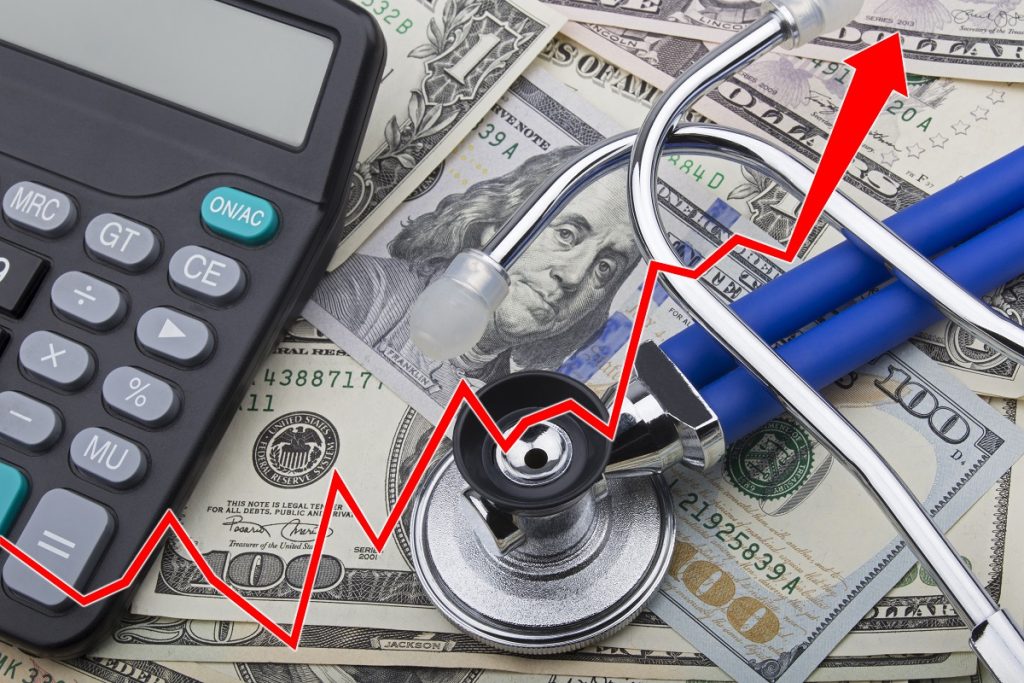 Those who need help managing ADLs or other tasks known as incremental daily tasks of living or IADLs might be able to get some help through Medicaid-related programs. However, Medicaid does not pay for people to live in an assisted living facility.
Living at home with private or paid caregivers is a choice that people prefer and one that they have to live with if they don't have the funds to go to assisted living. The cost for in-home health and homemaker services can easily tap $5000 a month for 44 hours per week of service – more than living in an assisted living facility, which also includes room and board.
Any senior with Medicare and supplemental insurance will still have their doctor visits, hospital stays, treatments, and therapy covered by their regular health plan. Medicare even covers people who need a short rehabilitative stay in a nursing home after surgery, a stroke, illness, or an accident for up to 100 days per occurrence. If they cannot go back to their home, retirement community, or assisted living facility after that time, they must apply for Medicaid or private pay.
Many seniors plan for their retirement with savings and investments, but others may have found themselves unable to do so. As a result, they face retirement with fewer choices.
Your House As A Source Of Retirement Funds
Those who own homes often sell them when they retire and use the proceeds to fund senior living. Some facilities that also promise long-term medical care, such as Continuing Care Retirement Communities (CCRCs), require large up-front entrance fees. Other senior communities may require smaller but still substantial community fees before move-in. Senior sellers often use money from their homes to pay fees or finance their years in assisted living or a retirement community.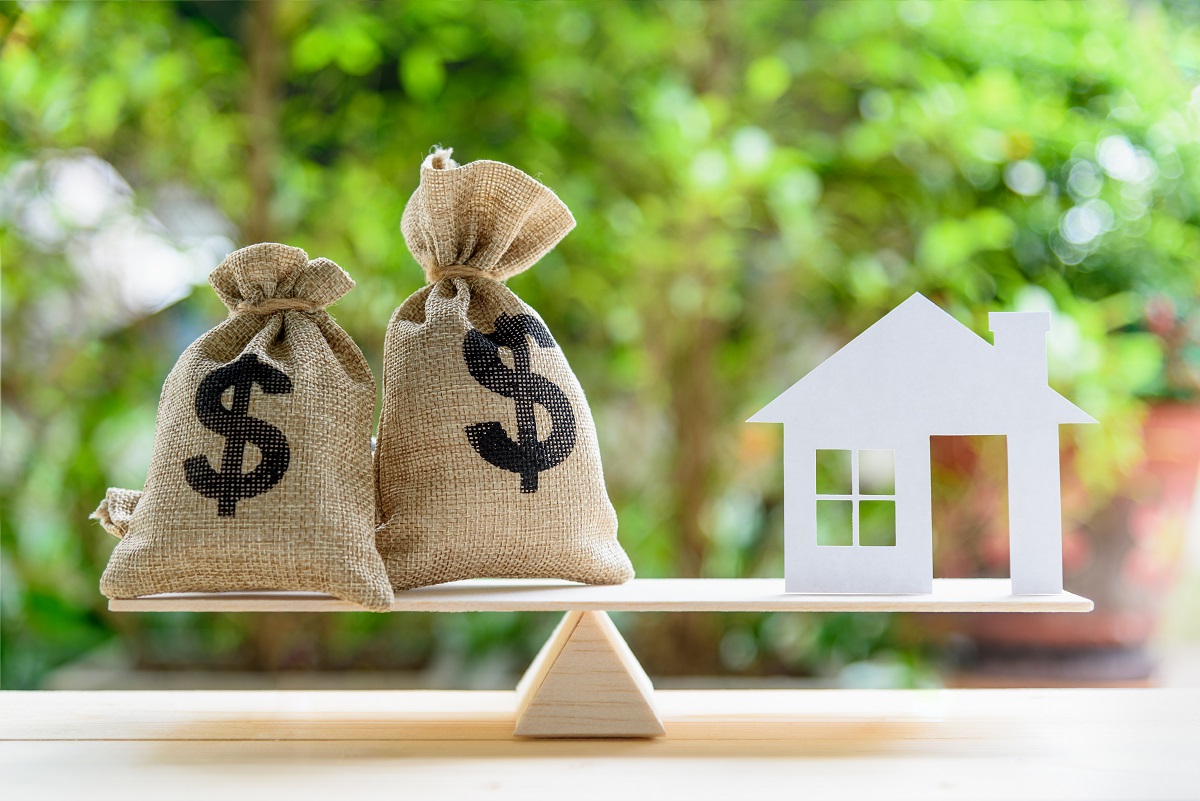 Seniors can also get a reverse mortgage on their homes if they have enough equity. They can use proceeds from the house to pay for the expenses in assisted living, for example. So long as you own the home, you are responsible for paying property taxes, insurance, and maintenance costs. When you or your heirs sell the home, you would pay off the reverse mortgage.
Alternative Housing Options
Seniors with low income can often find more affordable housing through local public housing corporations, federal programs from HUD, or nonprofit organizations. These programs help many seniors who also qualify for in-home Medicare waivers so they can obtain needed help at home. The waiting list for these properties can be quite long.
Niche communities that accommodate those with special interests also suggest an approach that might work well for middle and lower-class seniors without the funds to move to assisted living. Most of the communities house a small number of people but give them the care they need.
In addition to cohousing and niche communities noted above, the following examples offer some types of communities to consider.
Green Housing: A few residents live in a small facility that offers care without excessive regulations
Micro-Communities: Also set up for a few residents who need assisted living services, micro-communities accommodate those with personality or medical issues that make living in a large group difficult.

Some other alternatives work best when seniors have less intensive care needs. They may still need in-home health care or care in a facility if the senior's needs become too excessive to handle.
Multi-gen housing: Multiple (at least three) generations of the family coexist in the same home. Perhaps part of an existing home is modified for the use of the senior, or there is an in-law suite or tiny house built on the property. Currently, 20% of Americans share a home with family, and the rates are on the rise.
Naturally occurring retirement communities: A community develops When a neighborhood contains at least 40% of residents over 60 who live in their own homes, need no nursing treatment, enjoy camaraderie, and help each other out.
Niche communities: These small groups of seniors may share an interest in a hobby, religion, political views, sexual orientation, or other commonality. They may live together in an apartment building or housing development and may provide help when needed to others until the person needs care in a facility.
Village Movement: Neighbors in an area can assume responsibility for delivering needed services to members of the village. Each member pays a fee based on what they need, which might include grocery shopping, pet walking, home repair, or medical attention. There are currently 200 active villages scattered around the US.
Deciding what retirement housing to choose is challenging for anyone, but those interested in alternative arrangements need to do plenty of research to find niche communities, small care communities, or village-type arrangements. In any case, the place to start is with a senior care advisor. Many are more familiar with mainstream community resources, but they might be able to steer you to someone who can help.
Senior Living FAQsTo Ask Yourself Or Your Loved Ones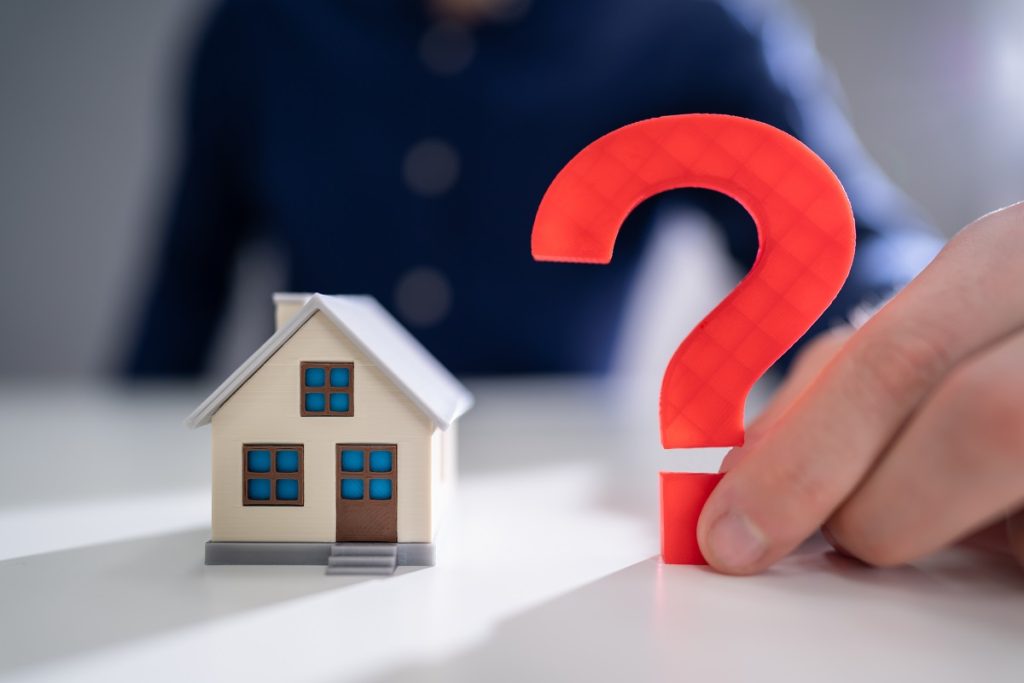 As you explore your future in retirement, it is important to honestly assess your physical and mental condition. Just as honestly, you need to confront what you want and need in your retirement life. Finally, you must consider your finances.
Whether you are planning for yourself or are helping to plan the future of a loved one, here are some questions you must ask yourself.
Here are some of the "right questions" to ask.
1. Can you live independently?
If not, what kind of help do you need?
Do you have mobility issues or trouble eating, dressing, or toileting?
Do you need occasional help with managing finances or housekeeping?
Can somebody intervene to help you once or twice a day, or do you need 24/7 care?
(Keep in mind that you may need dressing or undressing help twice a day, but bathroom needs can arise at any time.)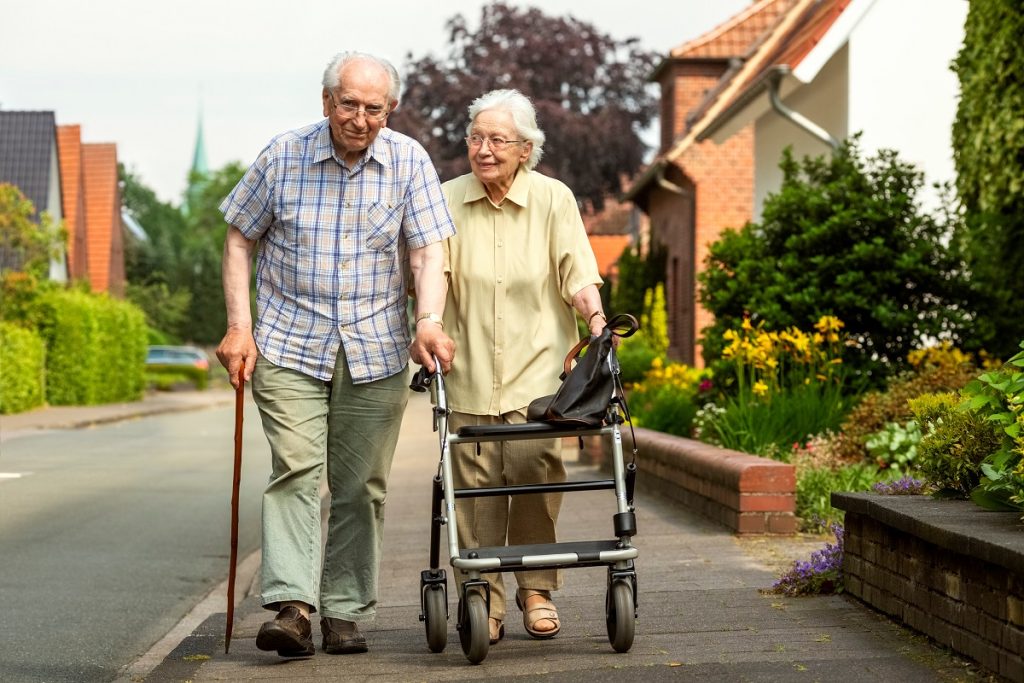 2. How can you best get the help you need?
Is there currently a family caregiver on hand to meet most needs?
Does that person work outside the home and/or have obligations to other family members?
Can the caregiver provide the needed help to transfer into bed or help you position yourself if needed?
If you hire a caretaker to meet your health needs or provide homemaker services, how often do you need them to come?
Are your needs so extensive that life is a facility would be a better solution for you?
3. Do you feel strongly about remaining in your home?
If so, what accommodations do you need? Grab bars? A ramp? Lower counters? Wider doorways? A walk-in shower or bath? A stair lift?
Can the modifications you need be made cost-effectively?
If you need to downsize, would you prefer a home or apartment where you can live independently?
Would you prefer to be in a seniors-only building that might have activities you enjoy?
Would you like to be in a senior living community where you could enjoy community meals, activities, social events, and outings?
Do you still drive, or would you like a place that offers transportation to medical appointments and shopping?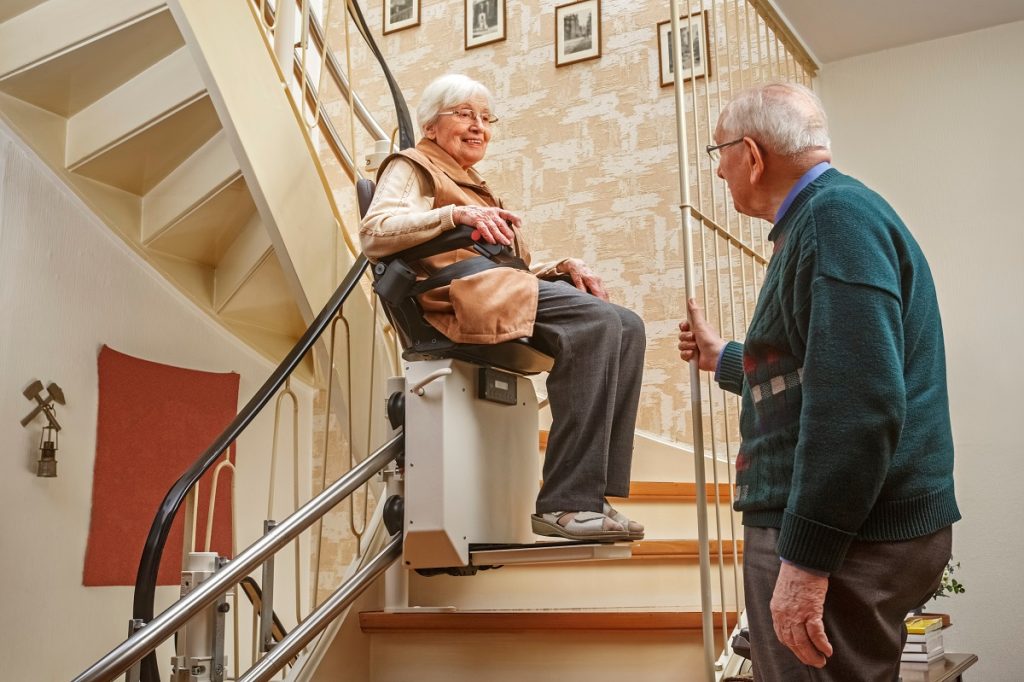 4. Whether you are independent or physically or mentally challenged, how do you envision your retirement?
Do you want to travel, be active in sports, pursue volunteer work, or have frequent social interactions with friends?
Do you prefer a more sedentary life with fewer interactions with others?
Would a niche retirement community be a good fit for you?
Do you want to see more of your children and grandchildren?
Do you want to stay in the same geographic area where you currently live?
Are you considering retiring to another country?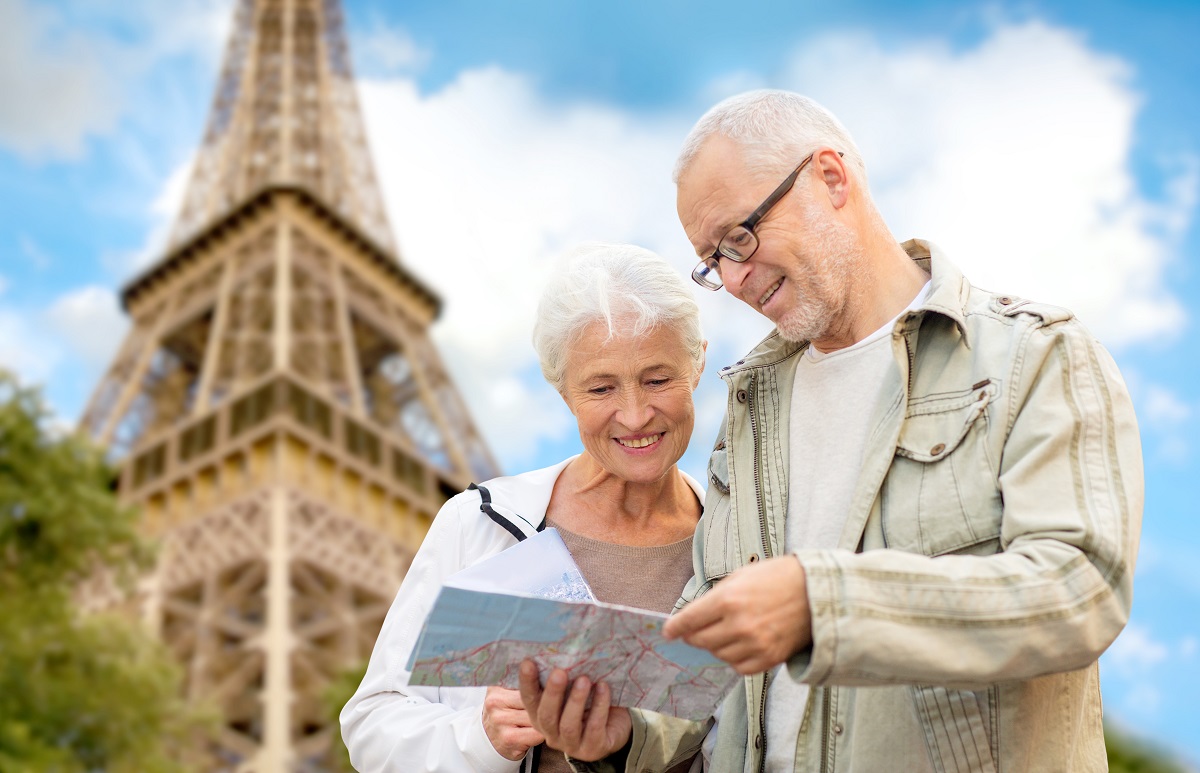 5. What is your financial position?
Do you have savings, investments, stocks, or 401 Ks you can access or liquidate to finance your retirement needs?
Will Social Security be your primary source of income? Do you have other pensions you can tap?
Will you continue to work in your retirement, either full or part-time?
Do you have any type of long-term health insurance?
Do you have a house or other property you can sell to finance your retirement?
Do you have life insurance you can cash in?
Are you currently on Medicaid? Would you qualify?
Are you a veteran who might be entitled to benefits geared to old age care?
Are you a member of a religious or benevolent organization that offers affordable long-term care?