Assisted living facilities (ALF) are residential units for adults who need some help with activities of daily living (ADL) while skilled nursing facilities (SNF) are medical settings for those who need ongoing theraphy and a higher level of care. Those in ALF are there for the long run, while some come to an ALF for rehabilitation. Others are ermeanent residents.
Experts estimate that up to 30 million Americans aged 60 and above will need long-term care services by 2050. If you have an aging loved one, your options include moving them to an assisted living facility (ALF) or a skilled nursing facility (SNF) where patients receive a higher level of care either for a short-term or extended stay.
What Is The Difference Between SNF Vs. ALF?
ALF stands for assisted living facilities. Assisted living residents enjoy a certain level of nursing services (less extensive than in SNFs) to meet varying levels of independence. They also have access to various enriching activities to help improve their overall quality of life.
While ALFs and SNFs offer round-the-clock assistance with activities of daily living (ADLs), medication management, meals, and housekeeping and laundry services, the two have key differences.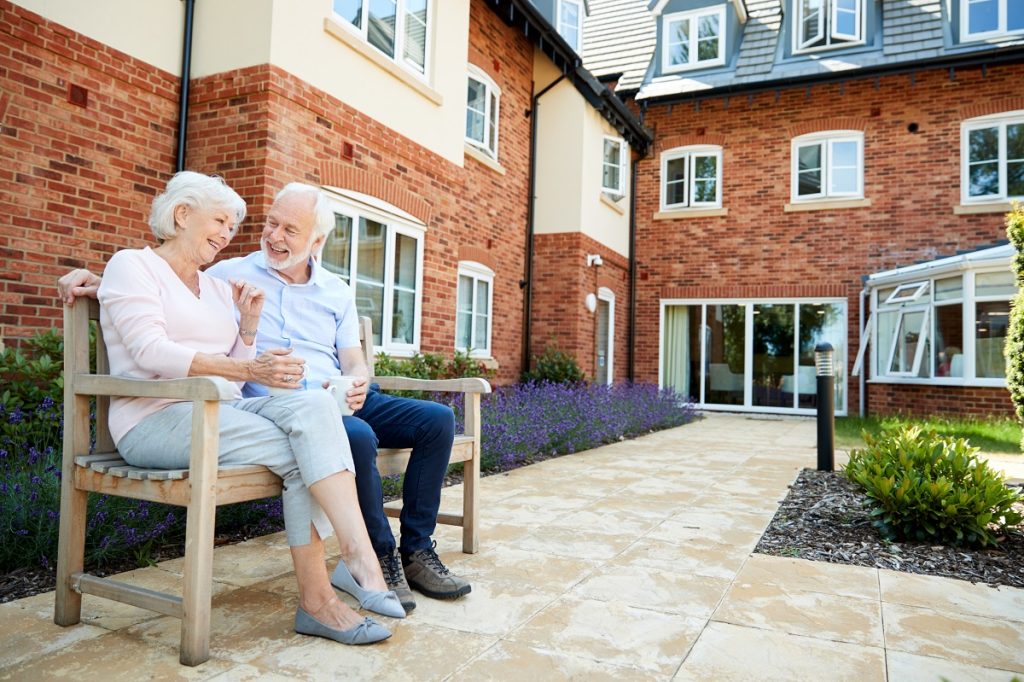 Living Setting
ALF is a senior living facility with a more home-like feel — the living units are apartment-style and may be private or semi-private. On the other hand, SNFs lean toward a hospital-like setting with semi-private accommodations.
Both typically have common areas, like a communal dining space for meals. In ALFs, residents may opt to prepare their own in their apartments.
Level Of Care
One of the biggest differences between these two is the level of care provided.
ALFs mainly support independent living and provide assistance based on someone's individual needs. Some facilities have specialized memory care units to cater to residents with cognitive impairment (e.g., those diagnosed with dementia, such as Alzheimer's).
SNFs offer more extensive medical care and attend to more complex care plans.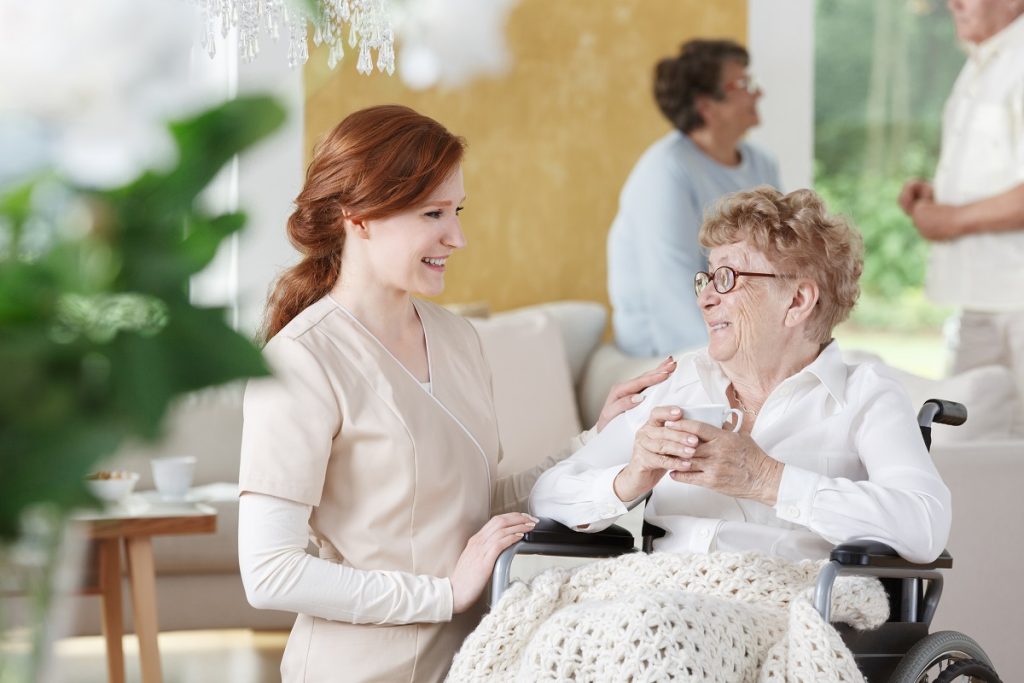 Either population may need help with the activities of daily living (ADLs,) but assisted living residents can handle most activities by themselves. If they consistently need more help, they might need to upgrade their level of care in the facility or have a health aide come in.
In an SNF, the assumption is that residents need daily assistance with many ADLs. Aides are on duty 24/7 to attend to bathroom needs and other emergencies during the night, as well as feeding and dressing during the day. Those in for a short rehab stay may need fewer services than long-termers, but help is always on hand.
Staff Availability
Because SNFs provide skilled nursing care 24/7, registered nurses (RNs) who work there have an eight-hour shift per day. Someone is always available to attend to the patient, even if all they can do is contact the physician in the morning or immediately, if necessary.
RNs, licensed practical nurses, caregivers, or nursing assistants in assisted living facilities aren't required to be on-site but must be available on-call.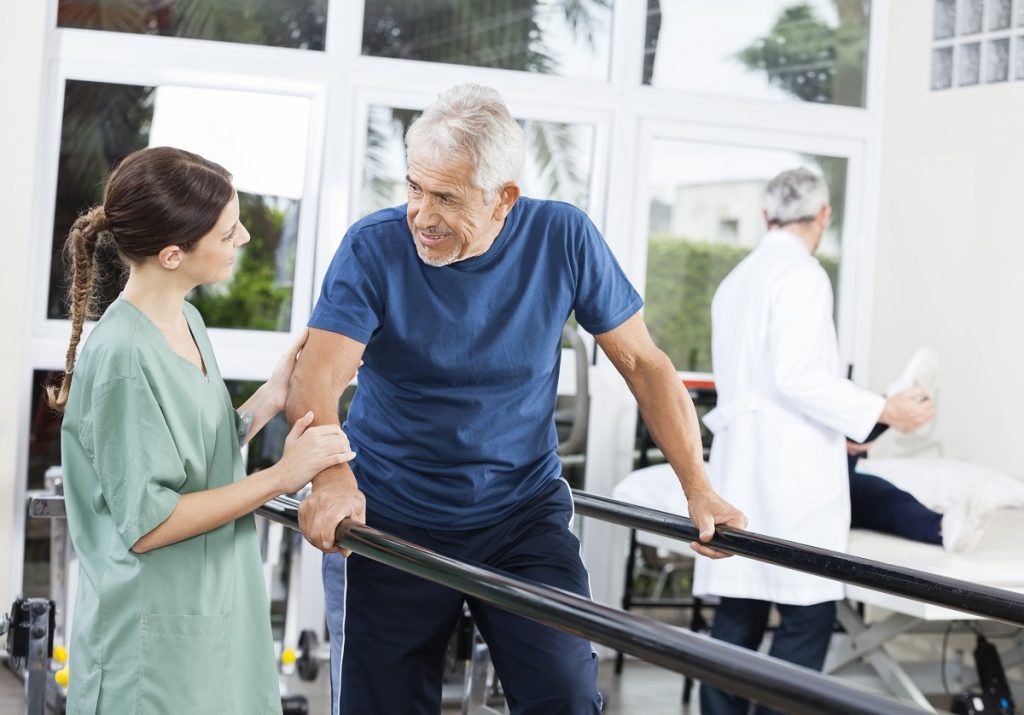 Length Of Stay
ALFs residents are there for the long run. Meanwhile, many people who are sent to SNFs only require short-term stays. They are there to get rehabilitative services after a hospital stay until they can move to another supported living environment. About 78% stay in SNFs for about 100 days (the period where Medicare and insurance supplement still covers costs), but others are there for longer.
Some patients need long-term services. According to a National Nursing Home Survey, most residents stay more than two years. But, for 10% of residents, the nursing home will be their address for five or more years.
Activities
Because ALFs help residents maintain as much independence as possible, they offer a more active schedule. Apart from recreational activities, some even arrange community programs and field trips. SNFs, where residents require a higher level of medical care, have less strenuous daily activities.
However, both still offer opportunities for socialization.
Cost
On average, traditional assisted living has a monthly cost of $4,300. Memory care will be substantially more expensive.
SNF costs an average of $324 per day or $9,720 per month. The cost will be higher if the resident stays in a private room.
Payment
Most ALFs charge out-of-pocket expenses, though some communities accept Medicaid and Medicare. If a resident has long-term care insurance or is a Veteran, they may claim benefits to reduce their costs.
On the other hand, the majority of SNFs take part in Medicare and Medicaid programs. The coverage of these programs varies from state to state.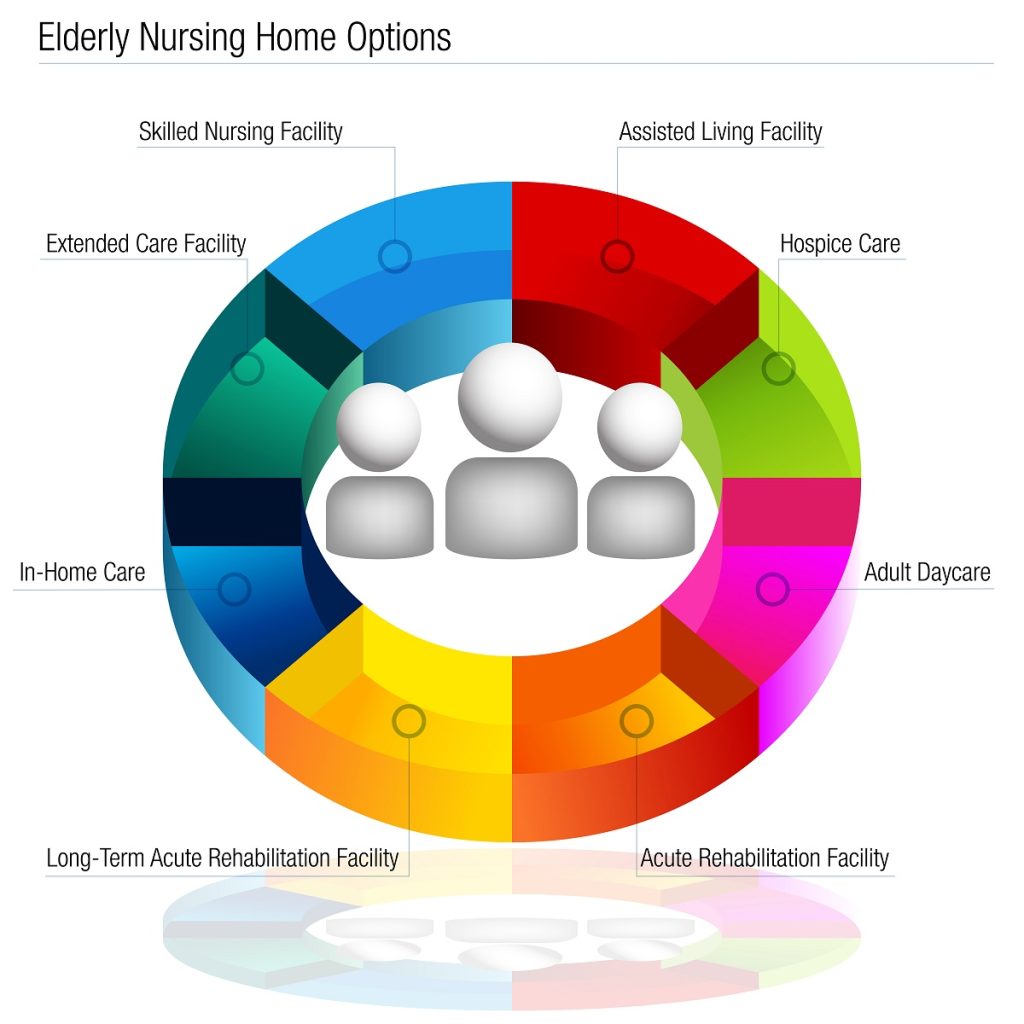 Is A SNF The Same As A Nursing Home?
A nursing home and a skilled nursing facility are both care options that provide extensive medical care to residents. In some literature, nursing homes are used synonymously with SNFs.
You can consider SNFs as a type of nursing home offering the highest level of care. They have RNs and licensed professionals who implement care plans under the supervision of a physician.
They offer rehabilitation services to people with disabilities, therapy services (e.g., speech therapy), and wound care. Some have floors and units dedicated to patients that need a deeper level of special care.
Skilled nursing cannot only be obtained in a standalone facility. People can request home care and have the patient receive nursing care in their own residence.
SNFs also provide daily medical care, whereas nursing homes offer them only as needed.
What Is The Most Common Type Of Nursing Home?
There are different living options for people who need long-term or even full-time senior care. And "nursing home" has been a catch-all phrase for those.
Generally, nursing homes and care facilities fall into ALFs, SNFs, and independent living communities (which offer the least health care and the most independence). Independent living has other common names, including continuing care retirement community, congregate care, and senior co-housing.
In the U.S., there are about 28,900 assisted living communities and 15,000 SNFs. Despite the availability of these communities, a large percentage of the assisted living population still chooses to live at home and use nursing home care services instead — about 65%.
What Is An LTC Facility?
Long-term care describes the three stages of senior living: independent living, assisted living, and skilled nursing. When people can no longer live alone or have their care needs met at home, they might consider assisted living or skilled nursing. Both a nursing home and an assisted living facility are considered LTC facilities, but many ALFs may be closer to independent living.
In a long-term care facility, patients are given closer supervision with their ADLs. They will have constant access to healthcare and nursing care. However, note that it is intended to provide personal care — not a cure to the condition.
As a type of facility that primarily addresses personalized care needs, one shouldn't expect to receive the same treatment given to hospital patients or those who need rehabilitation from accidents or surgery recovery.
What Are The Criteria For Admission To an ALF vs. an SNF or LTC?
ALFs accept residents at least 18 years old with less extensive care needs. For instance, they only need personal care, hygiene, mobility, medication management, and meal preparation assistance. Many seniors do not need many of these services and want to position themselves for the future when they do.
Applicants who meet these basic requirements would only need to accomplish admissions paperwork and present a negative tuberculosis test or chest x-ray. Some facilities require medical history and a physical exam.
Moving into SNFs or LTCs demands more paperwork. After all, these facilities cater to more extensive medical needs (e.g., they have severe cognitive impairment and require daily nursing care).
Apart from the requirements that ALFs demand, SNFs ask for a state-required form and a physician's order for admission, medication, and treatment. Additionally, you'd need to do financial assessment paperwork so that the facility can determine how you will pay for their services.