Independent living communities for seniors provide opportunities for meeting social needs but offer little other support. Assisted living provides support to those who need help with the activities of daily living but who can live somewhat independently without the skilled care of a nursing home.
As people age, they find themselves contemplating what to do for housing. A retirement community can be an excellent living arrangement for someone sick of the hassles of home ownership, hoping to remain active throughout their retirement years.
But what if you need some support? Assisted living facilities can support daily activities that you may struggle to do on your own. They are is a step down from nursing home care. When looking at care options, start by thinking about the level of support you or your loved one require on a daily basis.
What Is Independent Living?
When able-bodied seniors move from a home they own, they might choose an apartment or an independent senior living community. Either choice offers the peace of mind of knowing they do not have to take care of things like lawn work, snow removal, or household repairs.
Senior apartments are an example of a senior living community. Some apartments may be geared to older adults over 55, offer optional activities geared to seniors, and have restrictions about children staying there for more than a specific amount of time. They have no medical care or services available,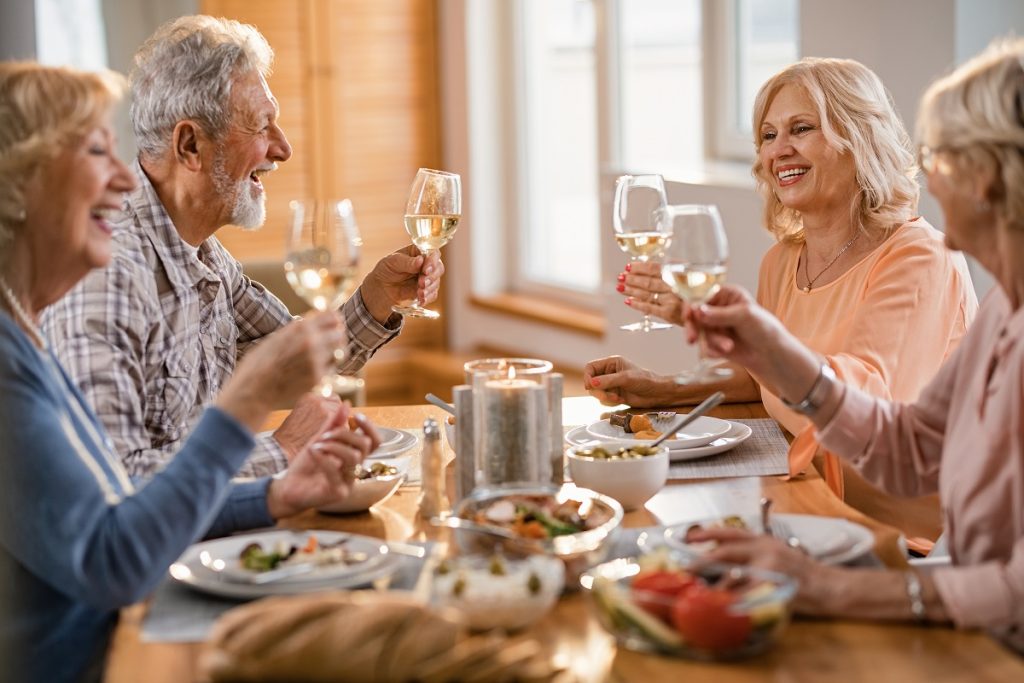 In an independent senior living community, there is more emphasis on communal life than in a regular apartment. Independent living communities allow you the privacy of having a personal residence with the perks of living with other senior citizens. This housing option also gives seniors an entire community of people for socialization and is like having the best of both worlds.
Many senior living complexes have daily activities, including recreation, such as pickle ball, group walking, or card games. These opportunities help encourage the continuance of an active lifestyle even as people age.
A favorite choice among older adults who want to live alone yet crave the social aspects of a community, a senior living community is a great option for those who are chronologically seniors but require no ongoing care. Depending on the community, services such as housekeeping, meals in the dining room, outings, and transportation may be included or available at additional cost. There may be an on-site nurse available.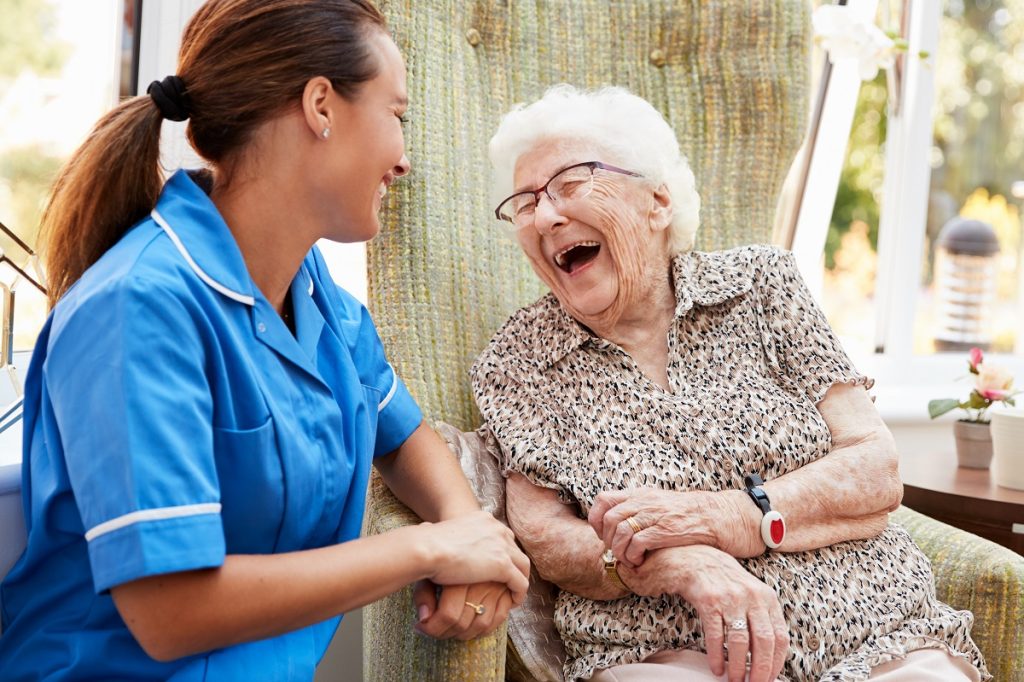 How Is Assisted Living Different?
Assisted living communities offer support for those who cannot live independently yet do not require a nursing home level of care. There is usually an on-site licensed nurse on call for emergencies,
Senior citizens living in this type of housing often need some support for ADLs (activities of daily living). These can include assistance with personal care needs, housekeeping, medication management, or other nursing care services. Some need memory care for Alzheimer's or other types of dementia.
The big difference between a nursing home and an assisted living facility is that a person in assisted living can be left alone for at least some part of the day and can typically care for themselves on some level.
What Conditions Or Circumstances Require Assisted Living?
When weighing independent living vs. assisted living, there are certain things to consider. To qualify for assisted living:
Daily assistance is necessary.
The needs of the resident should be predictable.
Medical needs can be met with some nursing assistance.
The resident may need help with bathing, toileting, taking medication, or other daily tasks.
Overall, the resident should be medically stable.
To qualify for assisted living, the person cannot require round-the-clock care.
What Are The Advantages And Disadvantages of Assisted vs. Independent Living?
One common question asked by family members of senior citizens regards the advantages and disadvantages of assisted vs. independent living. What it really comes down to is how much assistance you or your loved one needs. As you choose a senior community, you want to ask yourself what your needs are.
If you need a caregiver of some type, whether it is for personal care items or medical care, assisted living is a better option. Assisted living facilities also have staff members who can help with light housekeeping, bathing, and other tasks. You will have someone to check in on you or your family member on a regular basis.
As you weigh the difference between assisted living and independent living, it is important to note that as far as senior living options go, independent living residents need to be capable of doing things for themselves. The advantage is independence. Of course, the disadvantage is that you don't have someone helping to oversee your health care, personal needs, etc.
Those who live in independent senior communities can make their own arrangements for housekeeping services or in-home medical care, but the community does not offer it.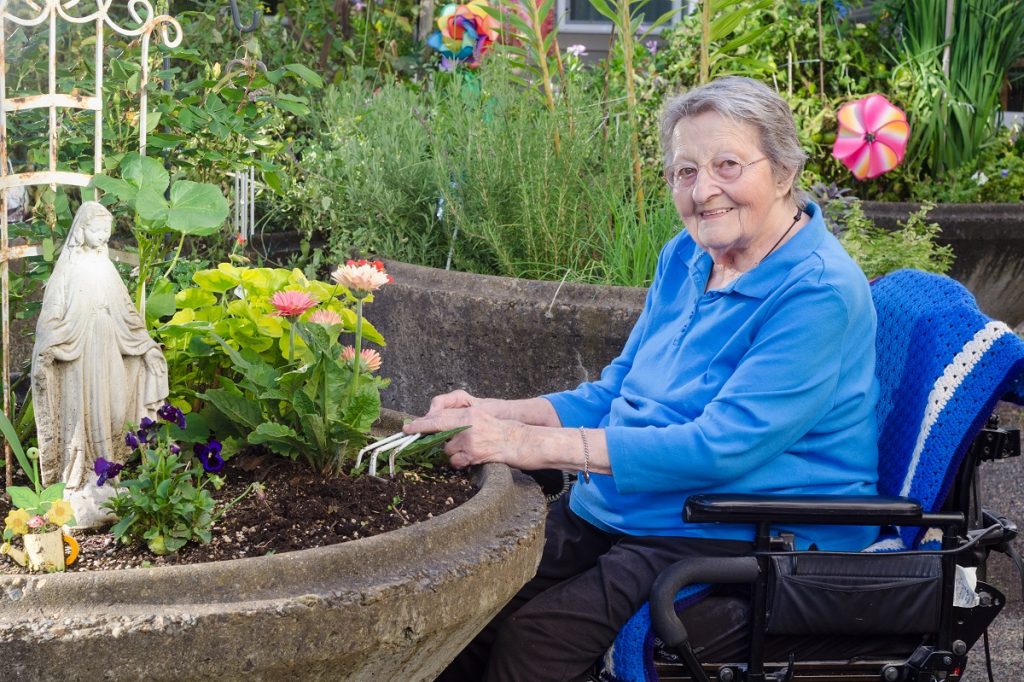 Is A There An Age When Assisted Living Is Recommended?
There is no right or wrong answer when it comes to how old you should be to consider moving into an assisted living facility. What it boils down to is your personal needs. If you have need for medical assistance, laundry services, personal care assistance, and that type of thing, assisted living might be best for you.
Whether you are 55 or 85, your personal needs are what is most important.
How Does The Average Cost Of Assisted Living Vary From Independent Living Or Nursing Home Care?
The first thing to recognize is that independent living is the least expensive of the options. This is because someone in a senior independent living facility can meet all of their own needs. Of course, 55+ developments are the most cost-efficient.
Senior independent living facilities that include social activities and common areas for recreation and may have pools or fitness centers are more expensive. The costs of living in a place like this are comparable to paying higher-end rent in an upscale, gated community.
Assisted living facilities offer way more support than normal senior housing. An assisted living facility has a monthly cost of anywhere from $3,500 to $5,000 – or more. On the other hand, a nursing home often runs upwards of $100,000 each year. This is because nursing homes have skilled nursing care around the clock.
How Do You Pay For Assisted Living?
Assisted living is usually paid for out of pocket, just like independent living. While Medicare and Medicaid often cover portions of a nursing home, they typically do not pay assisted living costs.
Some long-term care insurance policies will help pay for assisted living while others do not. People should do careful research on their policies prior to continuing to pay costly premiums.