As they age, many couples must decide where they want to reside during retirement. Some stay in their homes, but for others, moving to a senior living community or assisted living might be the right choice. Most assisted living communities can accommodate couple, even if their health needs differ.
Many couples take their wedding vows seriously and want to stay together till the end of their lives. But what if one remains "in health" and the other is now "in sickness"?
Each half of the couple may need a different level of care. Older people are more prone to developing diseases as various bodily systems continue to deteriorate, and most of them are better off receiving care in a professional setting. Thankfully, senior communities offer assisted living for couples whose health needs may differ — or resemble each other.
What Are The Housing Options For Senior Couples?
Aging couples have various senior living options at their disposal, depending on their health conditions and different care needs.
Aging In Place
About 8 in 10 seniors wish to age in place. If they need help, couples may hire home health and home care professionals to address personal care and health needs. Family members can also take on caregiving roles.
Besides getting external support, couples must modify their residential spaces to reduce accidents and prevent them from wandering. They will need to invest in non-slip mats, handrails, and security and alarm systems.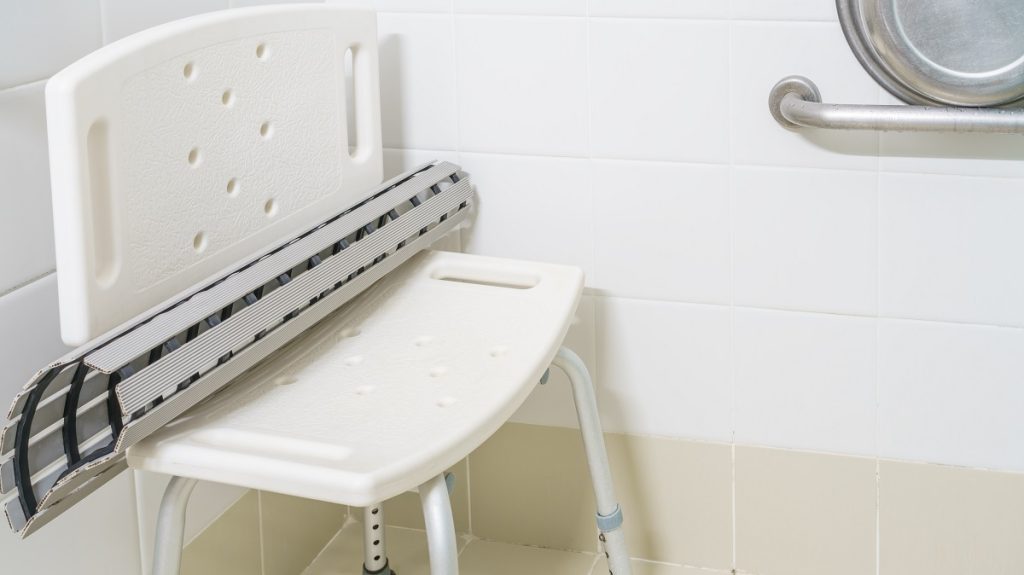 Some homes have too much space or features that are hard to modify at a reasonable price, so the couple may turn to other options.
Independent Living Community
Senior living communities are ideal for healthy couples who can live independently but need assistance in some aspects (e.g., housekeeping and home maintenance). Note that they don't provide medical care. However, they usually have activities that allow residents the opportunities for social interaction.
An independent living community typically comes in the form of an apartment complex (two-bedroom or one-bedroom apartment), semi-detached, or stand-alone homes with amenities that residents can access. To keep seniors safe, the dwellings are also equipped with alert systems and have wheelchair accessibility.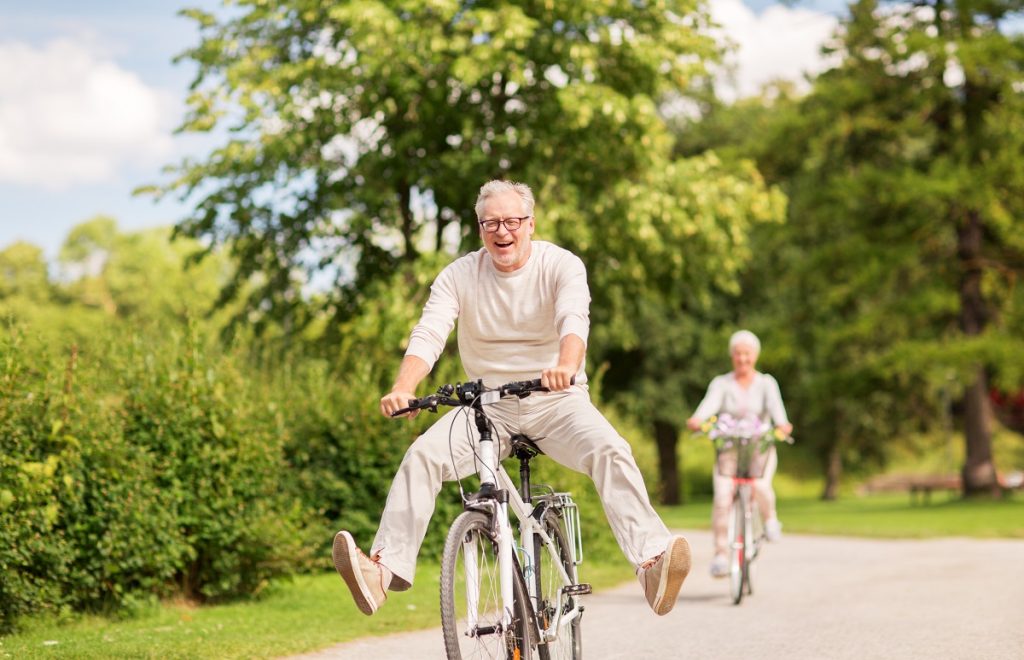 Assisted Living Facility (ALF)
Assisted living communities offer long-term care to seniors who can't perform some activities of daily living (ADLs) independently. A professional caregiver will be there to provide personalized care services.
For a couple with diverse needs, caregivers can tailor their services to meet the individual needs of each person. When the care level varies, the base costs remain the same while the costs of care are higher for the person who needs more extensive care.
These apartment- or condo-style facilities also have communal areas where residents can socialize and participate in different activities. There are also ALFs that have specialized units to care for residents who need a higher level of care (e.g., those with Alzheimer's).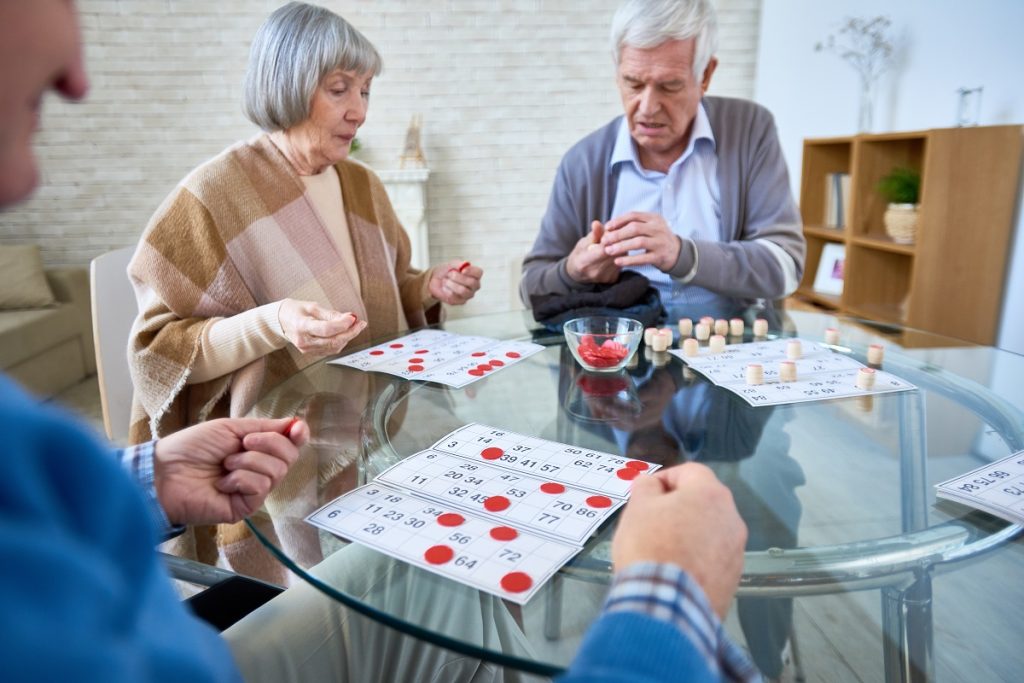 Continuing Care Retirement Community (CCRC)
A Continuing Care Retirement Community or CCRC combines independent and assisted living features. Once both or one of them needs medical and nursing care, this community will have the necessary amenities to attend to their needs. One of the best advantages of this option is that couples and their family members won't have to worry about relocation.
The trade-off is cost, as these facilities require a buy-in fee and high monthly rents.
What If One Senior is Healthy And The Other Needs Medical Care Or Memory Care?
Every person ages differently. Among senior couples, one may remain healthy while the other may need more complex medical care.
To address varying healthcare needs, choosing a facility that offers an array of care options is better. When one-half of the couple has to transfer to a different wing or area, they can do so without leaving the premises. For example, if the husband's Alzheimer's worsens, he can be transferred to an ALF's memory care unit while his wife stays in their private room. 
Couples who want to remain at home may tap additional health care and senior care professionals to meet the concerned person's intensified needs.
Is Couples Assisted Living A Good Option?
Especially among elderly couples, companionship plays a huge role in maintaining emotional wellness. This is why as couples age, they usually prefer to be together until the end — in sickness and in health. As such, carefully choosing their senior living options matters.
Care facilities (assisted living, in particular) help make that possible by providing flexible plans for couples who need different levels of care.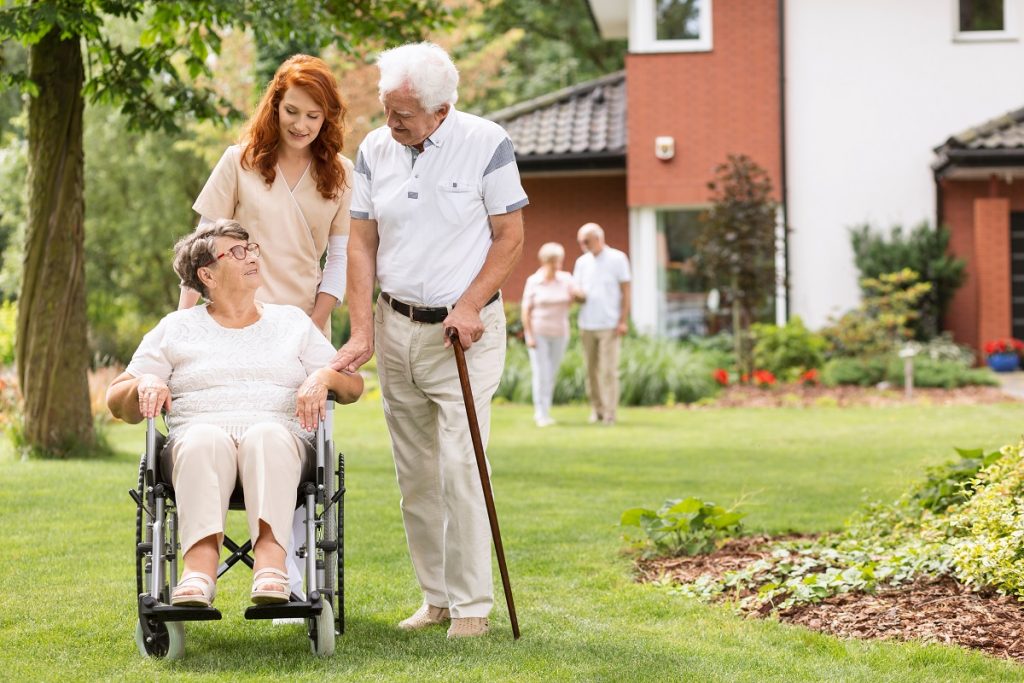 What Are The Pros And Cons?
Are you one of those adult children considering moving in an aging parent to a senior living facility? Assisted living for couples is a good option if you want both of your parents to relocate. To help you weigh things out, here are the pros and cons of this choice:
Pros
More Accommodation Plans
In most ALFs, couples can choose one or two-bedroom apartments, a studio- or condo-type residence, or even a shared room. This wide range of accommodation plans can cater to the various preferences of seniors and their spouses.
Flexible Care
ALFs have on-site senior care providers to attend to individual needs and implement a particular resident's customized care plan. Apart from that, they also have aptly-outfitted units for residents who need more care (e.g., those suffering from cognitive decline).
Access To Physical And Social Activities
These facilities have programs that offer a holistic approach to helping couples improve their quality of life. These programs include physical exercises and social activities — making way for interactions and engagements they may not necessarily get if they choose to stay in their own home.
Safety And Security
ALFs are designed to provide a safe environment for aging adults. Unlike typical residences, they are equipped with mobility and safety features to minimize accidents. They also have alarm systems to notify the caregivers in charge easily.
Cons
They Won't Age In Place
Couples who will move in an ALF will bid goodbye to their own residence where they've spent a good chunk of their lives. Apart from dealing with sentimental attachment, they would need to handle the logistics required to move their belongings.
Privacy Can Be Limited
Though couples can choose private rooms in an ALF, it doesn't take away the fact that they're surrounded by several people — including their fellow residents and the facility's staff members.
Can Be More Expensive
If the couple moves, even if only one of them needs assistance, it allows the other person who can remain independent to help care for their spouse. This minimizes the cost of hiring auxiliary services in an ALF.
On the other hand, it can be pricier if both need some degree of help.
What Are Some Things That Are Provided To Couples At Assisted Living Homes?
Currently, there are around 30,000 ALFs with nearly 1 million licensed beds in the US. The typical services they provide include:
24/7 supervision and assistance
Personal care services
Medication management
Housekeeping and maintenance services
Laundry services
Meal preparation and dining services
Transportation (e.g., going to and from doctor's appointments)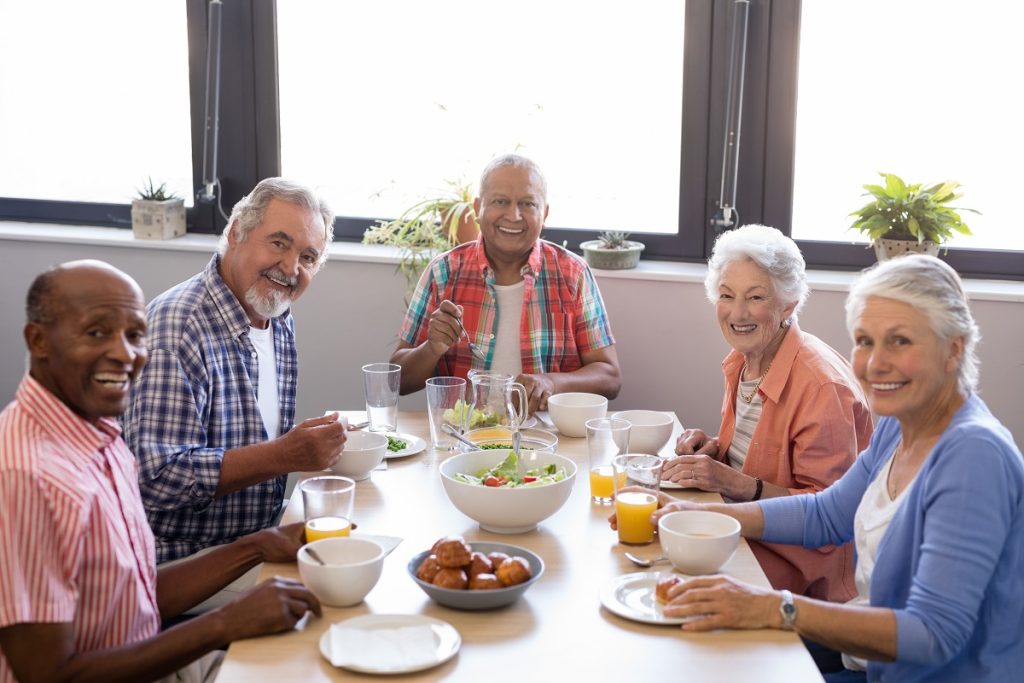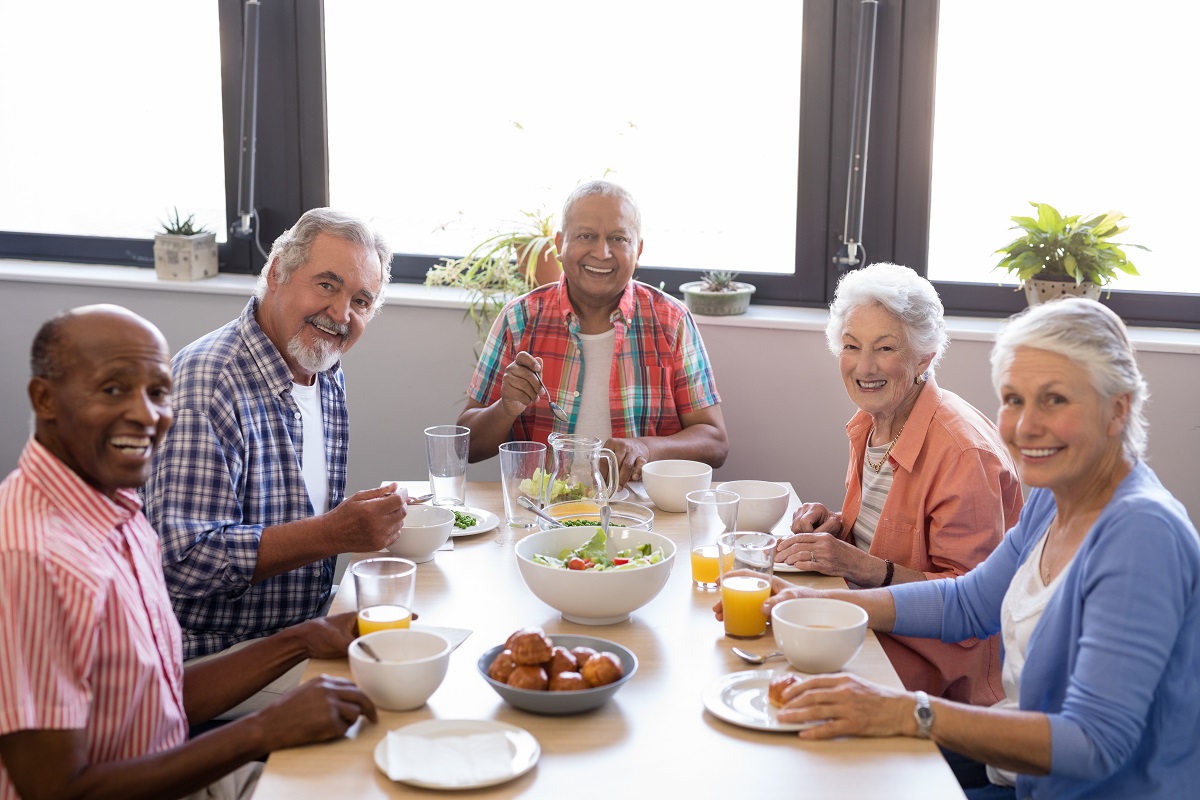 Keep in mind that most ALF rooms are unfurnished, but some communities do offer basic appliances such as refrigerators and dryers. The advantage of this is that you can move in their furniture from their old home and create some semblance. This will help usher in a sense of familiarity and make it easier for them to adjust to their new abode.
Can Married Couples Live Together In A Nursing Home?
Unlike an ALF, a nursing home offers more extensive health care services. If one person couple needs to receive skilled nursing and a higher level of care, they would have to move to that kind of senior care living option.
Some nursing homes accept married couples to cater to older couples with varying care needs. They may reside in separate units or rooms or in the same room.
Is It Okay For Married Couples To Stay In The Same Room At A Nursing Home?
Companionship and familiarity are two of the biggest advantages of letting an aging adult live in the same room as their loved one, specifically, their spouse. However, if their condition worsens — to the point that it negatively impacts their partner (e.g., their cognitive function declines further, and they frequently display aggressive behavior) — it will be better if they will be transferred to a separate room.