CCRCs, or continuing care retirement communities, provide a long-term care option for older people who want to stay in the same place through separate phases of the aging process. Also known as life plan communities, they have several types of housing that residents might need as their health and ability to maintain the activities of daily living (ADLs) decline.
Sometimes called "Life Care Communities," CCRCs provide occupants with an apartment or home designed for independent living and a vibrant community featuring varied and well-attended social activities. Equally importantly, they promise a continuum of care for your loved one, including life care and medical services, on an ad-hoc basis for as long as required.
Walter Shur, the former Chief Actuary of New York Life Insurance Company, invented the term CCRC in 1981. However, faith-based and charitable bodies had the idea of providing shelter and senior care about a century ago. Residents typically had to relinquish their financial assets to the organization in return.
What Does CCRC Mean?
CCRC stands for "continuing care retirement community."
CCRC residents have access to many senior living options, with their own independent dwellings and typically priority and, sometimes, exclusive access to various medical options, such as dementia care, 24/7 skilled nursing facilities, and assisted living. Having these services available onsite means a life plan community resident never has to leave the campus even when their health needs increase.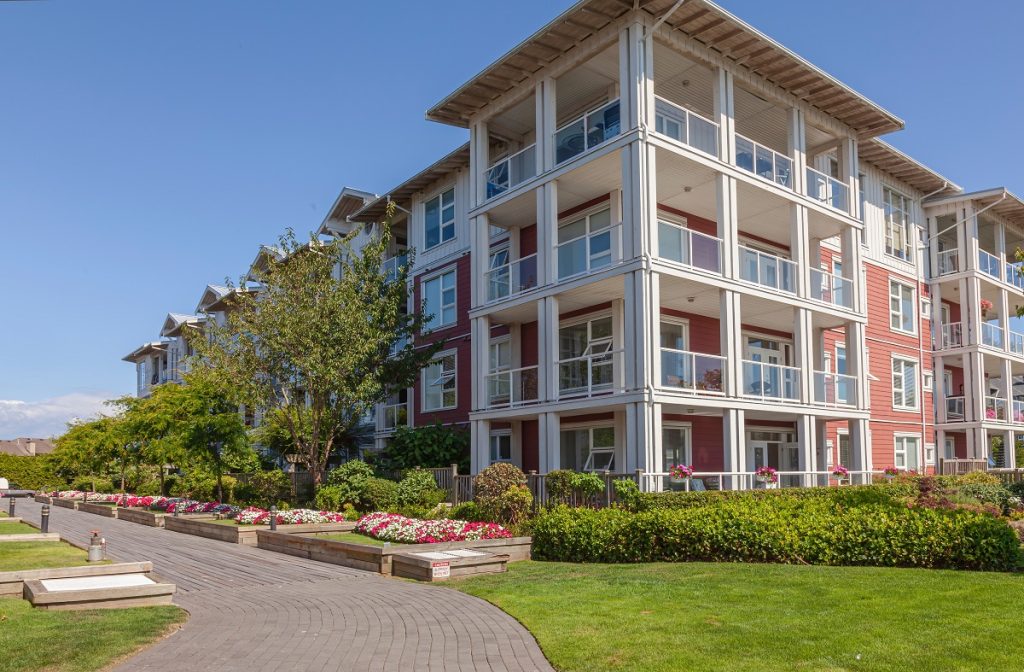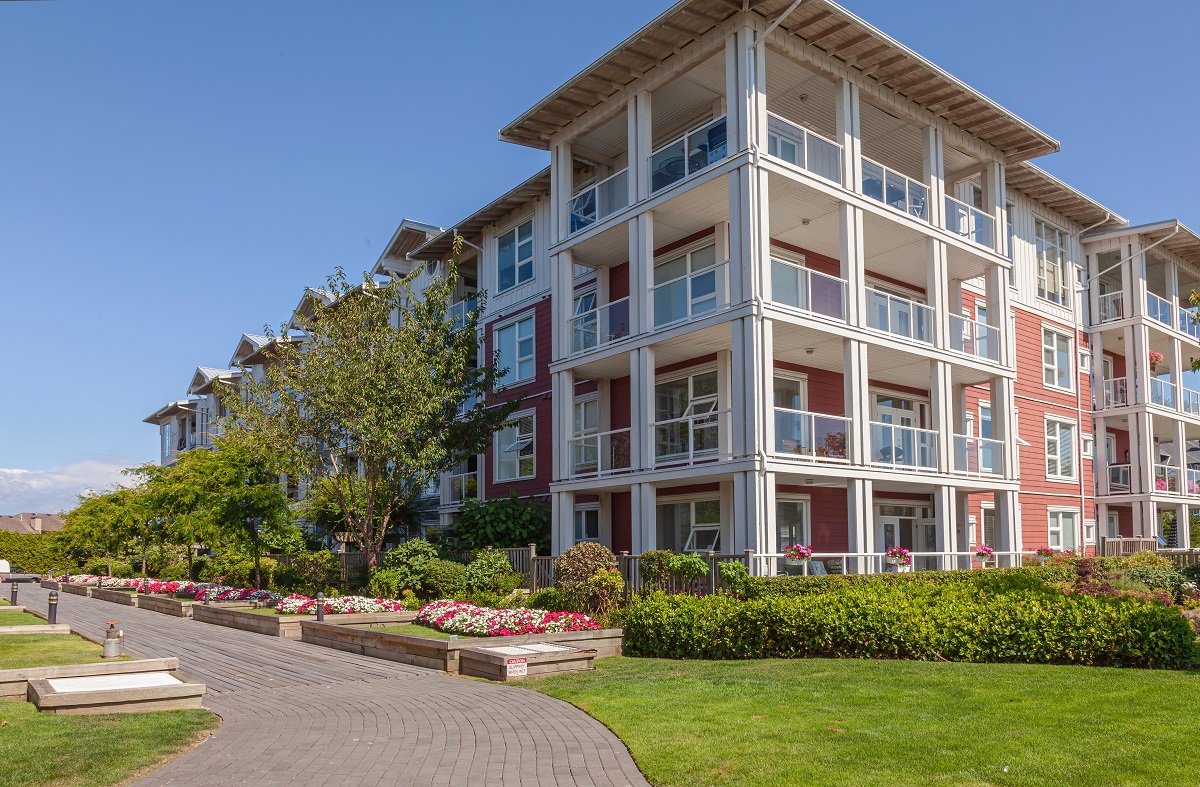 The term "Life Plan Community" is just a modern redefinition of what we used to call continuing care retirement communities or CCRCs.
What Are The Different Types Of CCRCs?
Type A – Life-Care contracts
Type B – Modified contracts
Type C – Fee-for-Service contracts
Type D – Rental Agreements
Type E – Equity Agreements
Type A or Life Care Contracts
This type of contract guarantees personal assistance, nursing care needs, shelter, and retirement-living residential services for however long they live in exchange for an entrance fee and monthly payments.
Type B or Modified contracts
These CCRC contracts often have lower monthly fees than Type A contracts but have the same housing and residential amenities as type A contracts. However, when CCRC residents' needs change and require a higher level of future care, the community only charges the independent living rate for a specified time. The occupants pay a full or discounted per-diem rate when this period finishes.
Type C or Fee-for-Service Contracts
Fee-for-service contracts usually mean that the entrance fee is lower than the ones Type A or B requires or is waived.
Residents are eligible for prioritized access to the CCRC's higher levels of care. However, they will not receive discounts on assisted living or health care services. They have to pay the regular per diem market rate.
Type D or Rental Agreements
Some CCRCs offer these agreements, which don't usually involve an entrance fee. Instead, you must pay a monthly fee for essential independent living services, although there is guaranteed access to CCRC services and health care needs.
These pay-as-you-go contracts entail the resident taking all the risk of expenses and any increases in return for little or no entrance fee.
Type E or Equity Agreements
A few CCRCs will enter an equity agreement with a resident to purchase a share of their home instead of an entry fee.
What Is The Difference Between CCRC And A Retirement Home?
The main difference between a CCRC and other senior housing facilities is their easy access to a continuum of onsite caregivers.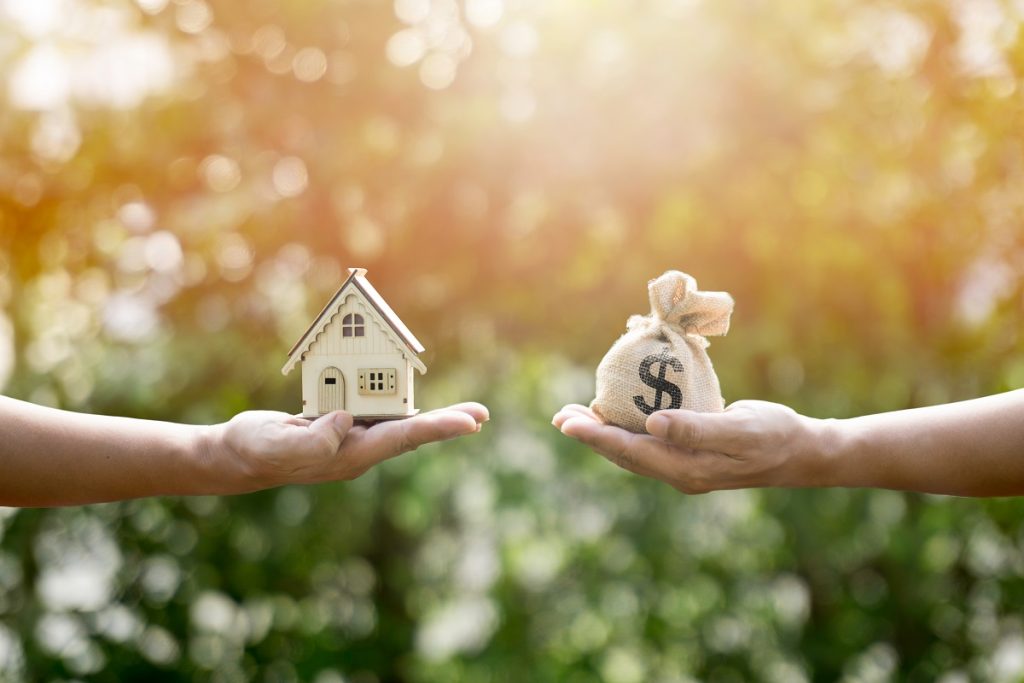 They also charge an entrance fee – a sum of money a resident must pay when they move into the facility. It is usually expensive and can be anything from $30,000 to $1 million.
Entrance fees can sometimes be fully or at least partially refundable if the resident moves on or passes away.
What Is The Best Age To Enter A CCRC?
Gregory T. Zebolsky of the Milliman actuarial firm has found that the average age of residents moving into a CCRC has risen in the past decade, with many facilities reporting that new residents can be up to 85. The average age of admittance is 65-95.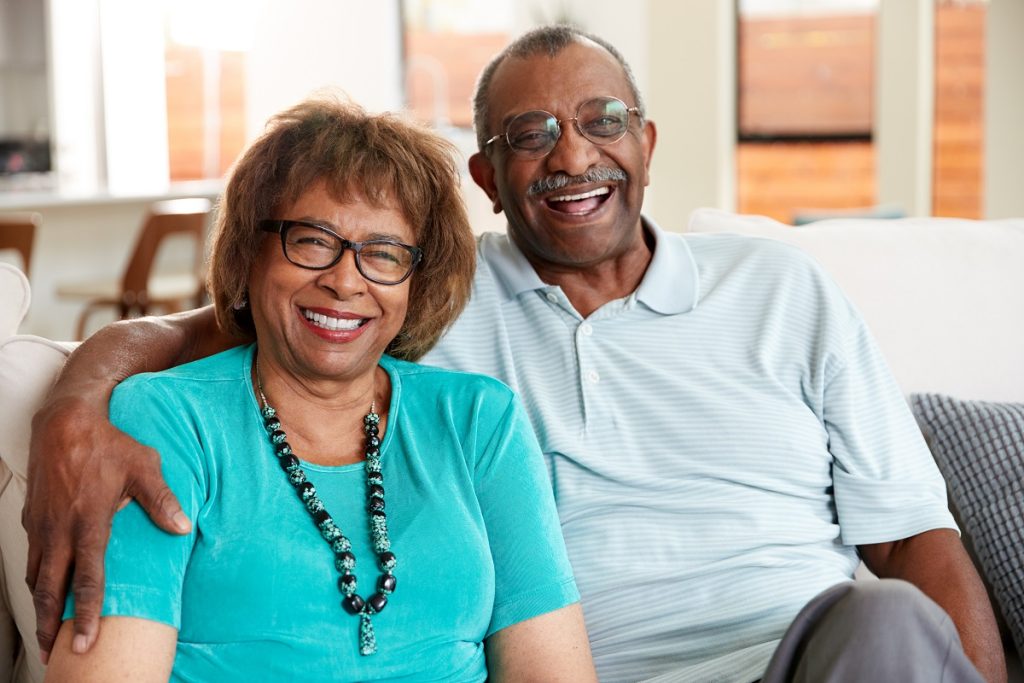 CCRCs aim to meet all levels of care needs. However, Sue Johansen, senior vice president of A Place for Mom, the New-York based senior care referral service, thinks older adults should move in while they are still active rather than waiting until they aren't.
Johansen says, "There are clear advantages to moving into a CCRC as a 'young' senior. One major one is financial – you are locked into a fixed monthly fee after your buy-in costs, no matter the level of care you might need in the future."
Entering a CCRC at a younger age means you will have more time to take advantage of the community's physical therapy activities.
A younger move-in age can also mean you have a better opportunity to create and nurture friendships within your community of choice. Making these connections motivates residents to lead a more active lifestyle and reduces the feeling of isolation, especially for those that have lost a life partner.
The younger you are, the most easily you will cope with the stresses and rigors of moving into a new property. Relocation stress syndrome is a real thing and can quite easily happen to a frail and less resilient individual.
As Dr. Susan D. Leonard, geriatric medicine specialist at UCLA Medical Center, says, "Moving sooner will allow one to still maintain living independently, but get adjusted to the community environment and be in the company of others."
Physical And Mental Health Assessments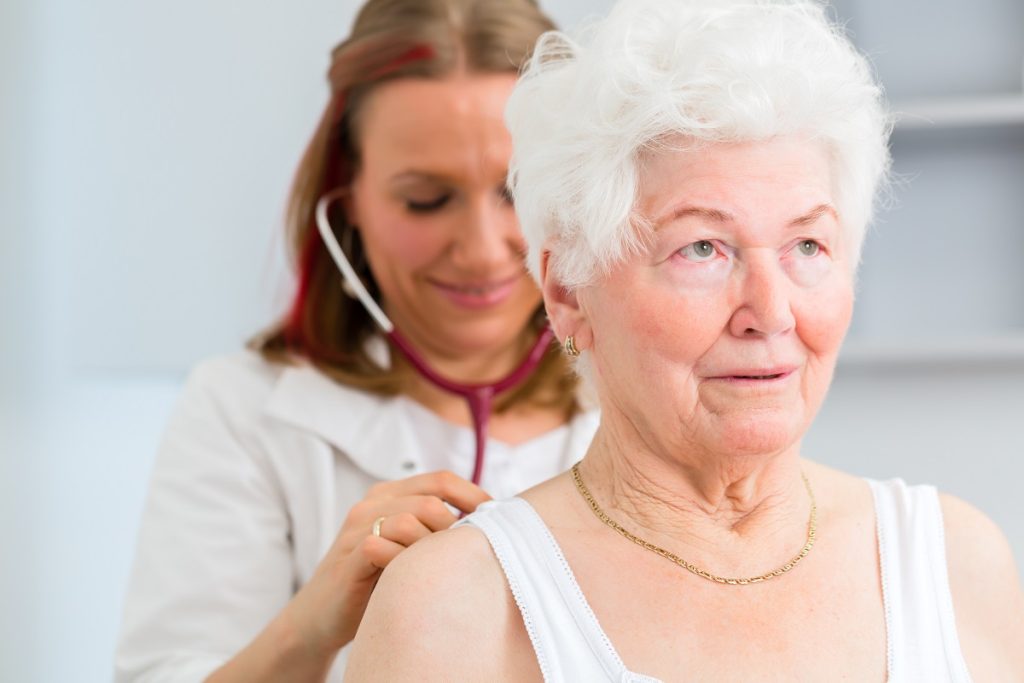 Older applicants should be aware that some CCRCs conduct physical and mental health evaluations for prospective residents and insist on their being capable of independent living. Being able to age in place is important to residents. From the standpoint of the CCRC, the healthcare they provide to older residents is costly, so keeping steady strength of younger, healthier senor is important to the organization's financial stability.
Who Is The Average CCRC Resident?
A survey conducted by Research.net found the average age of residents was over 80, and almost two-thirds were women. The vast majority were white, college-educated, and currently married or widowed. Over double the number of CCRC residents have a college degree compared to the general population over 65.
Osbornepartners.com says, "Most CCRC residents are in the middle to upper-income brackets, with half having a net worth of over $300,000. There has been a surge in the popularity of CCRCs targeting specific groups that have traditionally faced housing discrimination, like the LGBTQ community.
The average life expectancy of residents at CCRC is 10 to 12 years; the average resident can expect to spend roughly 3/4 of their lifetime at a CCRC in independent living, 1/8 in assisted living, and 1/8 in the skilled nursing sections of the facility. Individual life expectancy can vary based on entry age, health, gender, and more.
Are There Qualifications To Enter Aside From Having The Cash?
CCRCs offering Type A or B contracts will ask a resident to have a health check before acceptance. Type C, D, and E contracts should not require a health check. These assessments might include giving a blood sample, information from your GP, and a cognitive ability exam.
For Type A contracts, you must disclose your full financial situation, details of your insurance policies, and a complete health history.
A community usually requires prospective residents' assets to be double the entrance fee. Their monthly income must be around twice the monthly fee.
This monthly income can include pensions, social security payments, and annuities (not investable assets).
What Happens When You Run Out Of Money In A CCRC?
Many CCRC residency agreements include sections regarding a "Lifetime Guarantee" or something similar that will discuss situations involving a resident being unable to pay their fees. CCRCs increasingly ensure they have obtained approval for skilled nursing home-standard care under Medicaid at their developments if any residents run into financial difficulty.
Doing background research before formalizing your arrangement with the chosen community is essential. The CCRC management body should mention in its terms and conditions what would happen if the resident was suddenly unable to pay their monthly fees.
Downsizing, using some of the original buy-ins to cover the costs, or using available benevolent funds could solve the problems.
Is A CCRC Worth The Money?
The AARP notes that CCRCs offer a broad spectrum of care – but at great cost.
In most assisted living facilities, the standard of maintenance and amenities can depend on how the facility is performing financially. The large entrance fees at CCRCs protect them to a certain extent from downturns in the market, and these fees allow the CCRC to charge reduced monthly costs.
CCRCs make economic sense in the long run. Dan Ogus, chief operating officer of HumanGood, which runs over 80 senior living communities, says, "If you move at an appropriate age, then amortize what you'd pay over 20 years, it's often cheaper over the long term."
State Healthcare Boards
Most state healthcare boards closely monitor CCRCs to protect their residents. The state could ask for management reviews if the communities fail to maintain adequate cash reserves. Ogus adds, "You rarely hear of a CCRC closing."
Some CCRCs are non-profit religious, mission-driven, or faith-based institutions and may provide financial help to those residents who, through no fault of their own, cannot afford to pay the monthly service fees any longer.
So, residents can take peace of mind from knowing they will have assisted living, skilled nursing, and Alzheimer's and memory care assistance for the rest of their lives, regardless of whether they use up their financial resources.
What Are The Pros And Cons Of CCRC?
CCRC Pros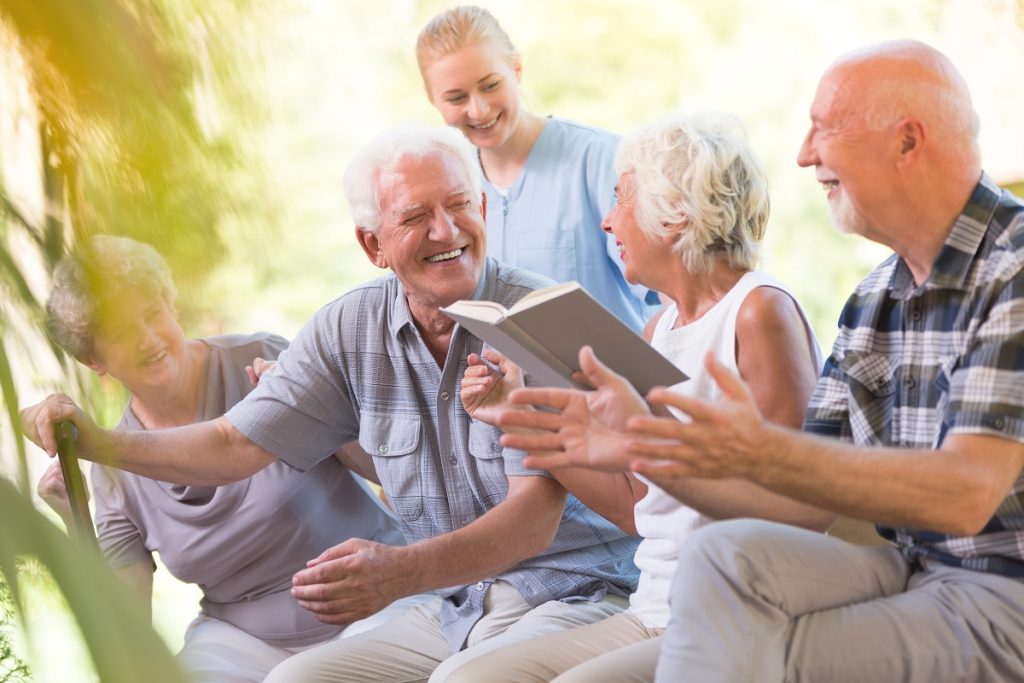 A CCRC offers all-inclusive onsite and offsite activities and transportation.
Several dining options are generally available, often provided by professional chefs.
Safety and security at a CCRC are usually more effective due to smaller areas to monitor.
CCRC facilities are designed for long-term stays, not short-term ones, especially as you require more specialized levels of care. Residents do not move on to other communities and can maintain their friendships and social connections for longer.
Residents of a CCRC have no maintenance chores to worry about. All janitorial and landscaping services are provided, as is assistance with daily living and skilled nursing care.
CCRCs offer residents priority access to a complete range of medical care. Medical staff is onsite 24/7.
CCRC Cons
CCRCs require entrance and monthly fees to pay for the comprehensive maintenance and medical care services they offer.
Many residents sell their homes – often their main asset – to afford the entrance fees. As a result, their future depends entirely on the financial well-being of the CCRC they have bought into.
Refunds can be hard to get if the resident does not like the facility or dies.
There is no federal oversight over CCRCs, so there is no easy way to compare them. Oversight of independent living is lacking, while some nursing homes are not Medicaid-certified.