Moving a sick, elderly parent in with you is compassionate and can be a less-costly option to assisted living or nursing home care. But it it not with monetary and emotional costs. No matter how much your love your parent, caregiving can put added stress on a family.
Thinking of having mom or dad move into your house rather than looking at senior living communities? There certainly are positive aspects to opening your home, but you need to count the costs as you consider making this move.
What Are The Costs Associated With Caregiving?
The costs associated with moving older adults into your home are substantial. Some of the costs are ones everyone will incur while others are dependent on the care needs of your loved one. It also depends on the current accessibility of your living situation.
According to the AARP, which has done multiple studies on the costs of caregiving, family caregivers in the U.S. provide $470 million in unpaid care. This breaks down to an average of $7.242 in out-of-pocket expenses for family caregivers in the U.S. in 2021. Of this:
50% goes to housing expenses – rent, mortgage, assisted living, home modifications, and more
20% direct payments for health care providers, hospitals, therapists, medical equipment and devices, in-home care, and adult day care
30% goes to food, clothing, and other
More than three in four family caregivers (78%) incur out-of-pocket costs as a result of caregiving,
Family caregivers are spending, on average, nearly 25% of their income on caregiving activities. If they incur unpaid time off work for doctor's appointments or medical crises, the percentage rises as their income falls.
The expenditures for those with dementia and chronic illness can be higher.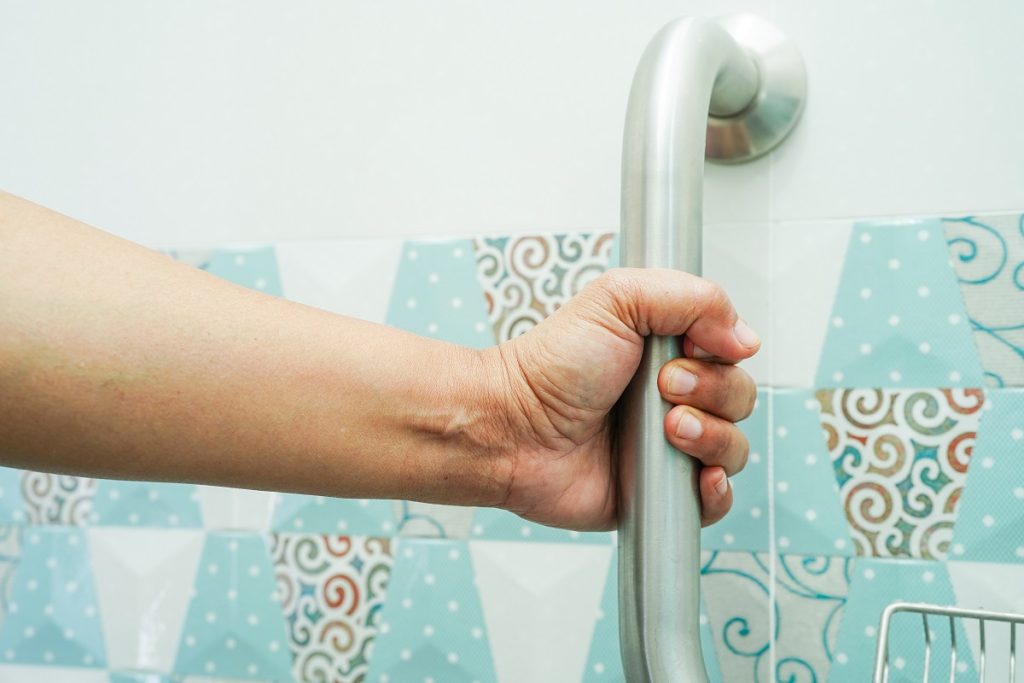 1. Home Modifications Needed For A Parent Moving In with You
To start with, your home must be safe, particularly the space your loved one will occupy. Home modification can cost you money.
According to the AARP safety guide, some quick fixes you can do yourself include:
Adding textured, no-slip strips in the bathtub and shower
Applying nonslip wax on floors
Placing a waterproof seat or chair in the shower
Putting nonskid treads on steps
Removing throw rugs
Removing wheels on chairs
Using rubber-backed bathmats
Some renovations are necessary to make a home wheelchair accessible. At a minimum, you should add a ramp for access, doorways widened to at least 32″, grab bars for safety, bathroom reconfiguration to allow the wheelchair to turn, and a stairlift for multistory homes. These basic home modifications would be at least $10,000.
Making an accessible bathroom with a raised toilet, accessible tub and/or shower, right-height sink and vanity, easy-to-operate faucet, grab bars, and widened doors is another $7,500 project.
Most families do not have $20,000 ready and waiting to make home modifications for parents. Some people make minimal changes and make due, hoping the parent will be safe. Others max out credit cards, take out loans, and pull from their own savings, retirement accounts, and children's college funds to do the upgrades.
Some upgrades are basic and can be accomplished for a relatively small outlay. The cost estimates are based on Home Advisor rates for modifications.
MODIFICATION
COST
COMMENTS
Adding a bed rail can help keep your
parent safe at night
$80
Adding grab bars to bathroom tubs,
showers, and walls
$100-$400,
installed
TOP PRIORITY
Moving light switches for easy reach
from a wheelchair or bed
$15 each on up,
plus installation
Replacing door hinges with
wheelchair-friendly swing door hinges
$15 each on up,
plus installation
Replacing standard doorknobs
with lever handles
$15 each on up,
plus installation
Replacing toilets with higher toilets
or at least getting a raised toilet seat
$20-$1,000
TOP PRIORITY
Your need for renovation might go much beyond the basics.
| | | |
| --- | --- | --- |
| MODIFICATION | COST | COMMENTS |
| Adding a stairlift | $1,500-$5,000 | |
| Adding an elevator | $2,500-$60,000 | |
| Adding a ramp | $1,000-4,000 | TOP PRIORITY |
| Adding a walk-in-in tub | $1,000-17,000 | |
| Adding railings to porch | $1,000-$2,500 | TOP PRIORITY |
| Altering the shower for walk-in rather than step-over entry | $1,500-7,500 | |
| Home security system | $200+ & monthly fee $20-70 | Alarm lets you know if your parent is wandering! |
| Transforming an existing room into an in-law suite with a bathroom | $3.000 to $11,250 | |
| Widening a doorway to at least 32″ to accommodate a wheelchair | $700 to 2,500 | TOP PRIORITY |
| Widening hallways | $30,000-40,000 | Often not needed in modern homes that have wider hallways. |
What is top priroity for you varies on the layout of your home.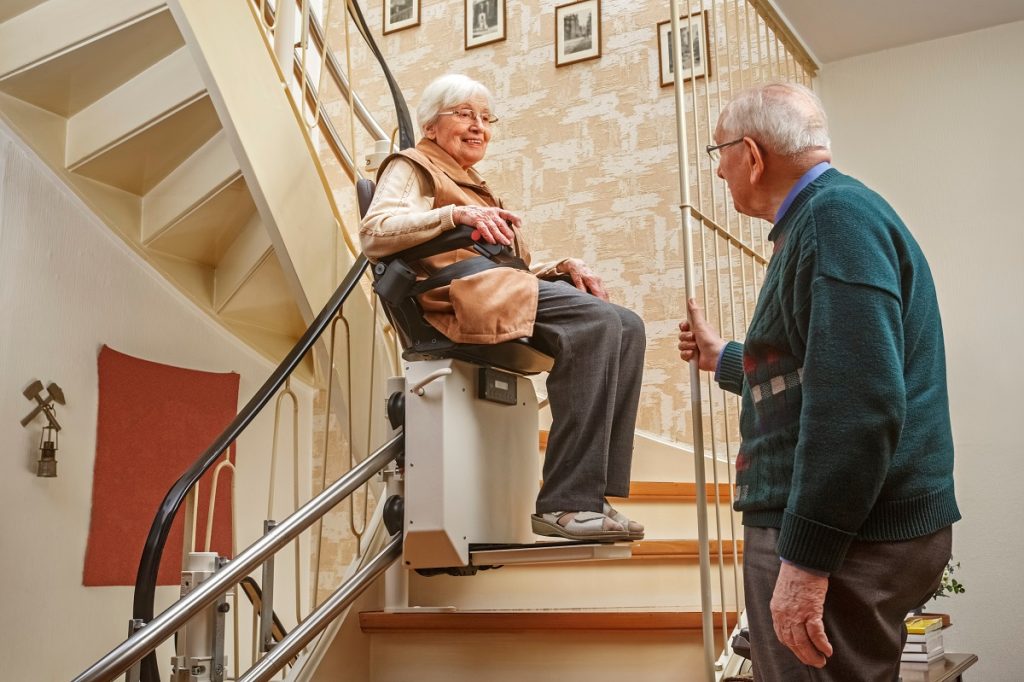 2. Medical Expenses
Where does the 25% of income paid for medical expenses go?
Once your parents have moved to your home, they may need medical help you cannot provide. Even if they are healthy, a broken hip might necessitate a wheelchair or walker, time in a rehabilitation center at over $200 a day, physical and occupational therapists, and home health aids until they are recovered.
Their Medicare and supplement might cover most of the cost of treatments, equipment, and drugs, but some health insurance plans leave many costs out of pocket. Every illness and mishap may have costs that the caregiver attempts to absorb.
Medicare falls short when it comes to paying for the costs of long-term senior care, senior daycare, or care needed to provide help with the activities of daily living. Supplies such as adult diapers are out-of-pocket.
Medicaid absorbs some costs that Medicare does not, but many do not qualify for these programs.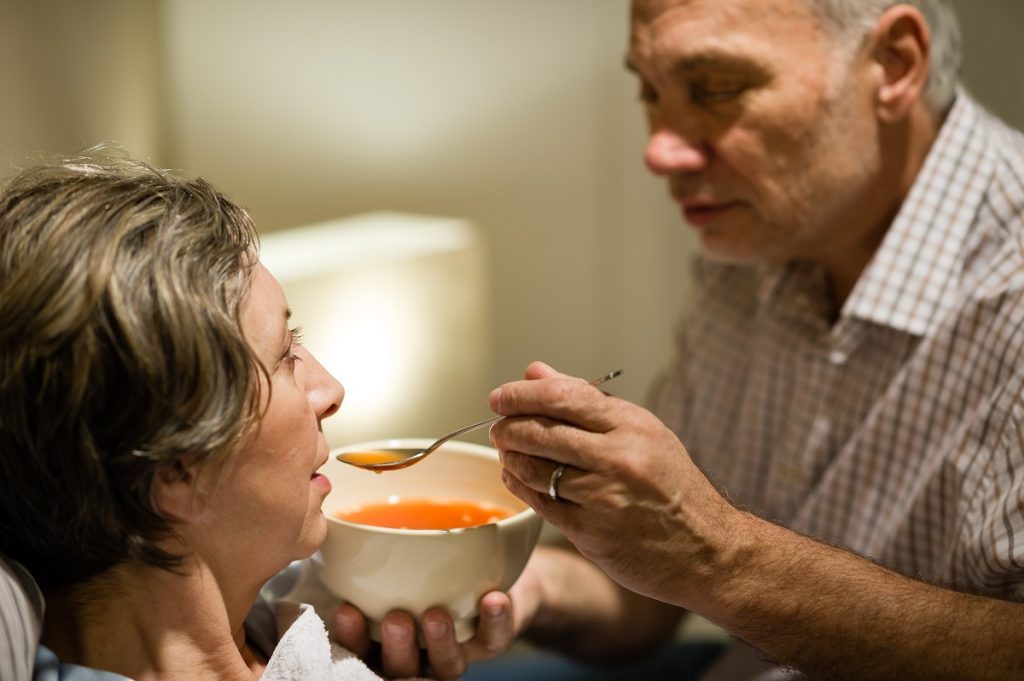 3. Food And Utilities
Of course, there are other costs that you may not think of right off the bat. Feeding another person will increase your food bill, especially in these inflationary times. Heating, electrical, and water costs will go up too,
About half of relatives who are caregivers for an elderly family member say they use their personal money for household-related expenses. Almost a quarter of these families spend their own money to pay for the home modifications needed to allow their elderly family members to live comfortably with them in their homes.
Another 17% of caregivers spend money on the medical costs of their family members. A shockingly small 5% of caregivers say they have no additional expenses related to having an elderly family member living with them.
4. AARP Budget Breakdown
In real numbers, how are caregiving expenses allocated?
Most caregivers spend much more. The AARP Caregiving Out-of-Pocket Study 2021 found that caretakers that this is particularly true when caring for patients with certain infirmities:
| | | |
| --- | --- | --- |
| Expenditure | % of Cost | Amount |
| Household expenses | 52% | $3,791 |
| Medical expenses | 17% | $1,225 |
| Caregiver personal spending (respite, travel, etc.) | 15% | $1,058 |
| Personal care expenses (for recipient) | 11% | $768 |
| Recreation, education, legal and other expenses | 5% | $400 |
| Cost for a typical patient | | $7.242 |
| Cost for a dementia patient | | $8,978 |
| Cost for a mentally ill patient | | $8,384 |
| Cost for a patient needing help with activities of daily living | | $8,811 |
| Cost for a patient needing medical/nursing tasks | | $8,430 |
| Cost for caretakers who work outside the home | | $10,525 |
| Cost for caretakers for over 10 hours per week | | $8,603 |
| From AARP Caregiving Out-of-Pocket Cost Study 2021 | | |
The extra costs for family caregivers who work another job includes lost work time sacrificed for caretaking duties.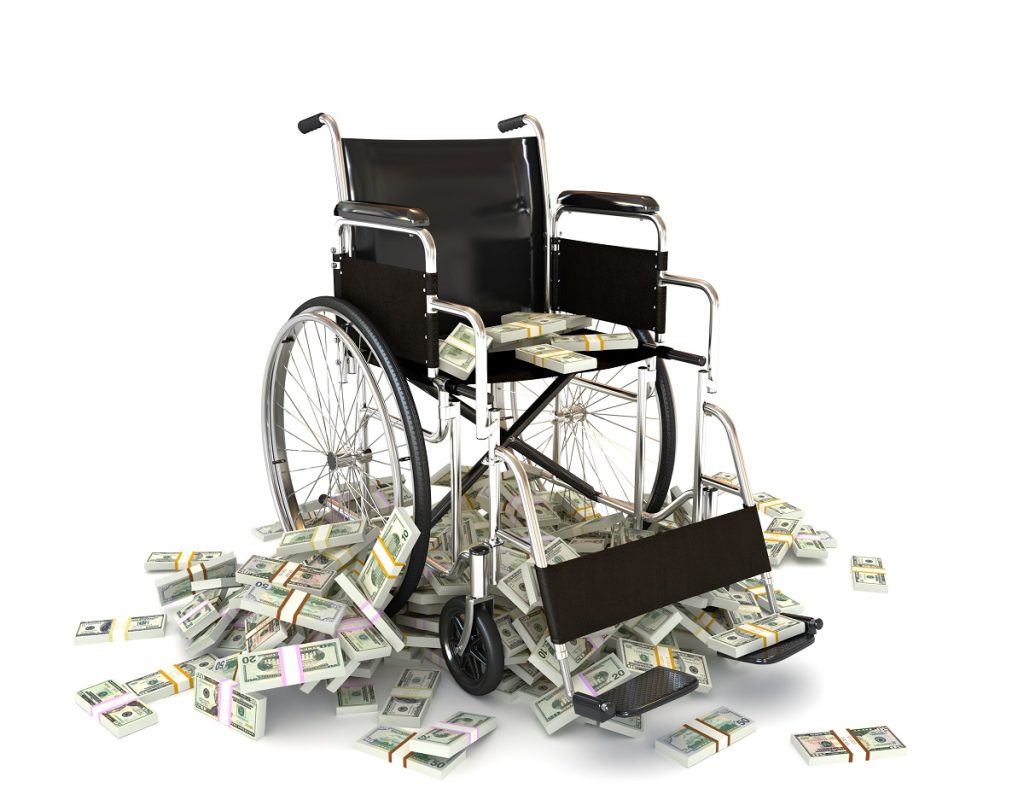 Who Pays When Your Parent Shares Your Home?
There are no hard and fast rules on how much a parent should contribute. What factors in?
1. Parent's Finances
When thinking about consolidating your household, take your aging parent's income and savings into consideration. They might contribute to household expenses from their retirement income or even pay their children for providing care.
If mom or dad owns a home that can be sold, perhaps they will decide to use some of the proceeds from selling the home to help go toward living expenses or renovation of your home.
Considering that a month in an assisted living facility is around $5,000, contributing $20,000 in permanent upgrades equates to four months they would have spent in a facility.
2. You And Your Family Budget
Is someone within your household going to assume care services for your parent, or will you be contracting someone to fulfill all parent needs? Health care, aides, personal care, etc. can get quite costly.
If your parent cannot contribute what it costs to care for them, there are limited ways to fund their care, such as Medicaid and money from organizations.
Does your family budget have the flexibility to allow for your older parent to live with you without making things financially difficult? Will siblings or other family members help with ongoing expenses or one-time modifications?
If not, you may be forced to put your family's well-being at risk to care for your elder. You may be willing to do what you can to make a loved one comfortable and cared for, but with a limited amount of money coming in, you may have to scramble to afford what your parent needs.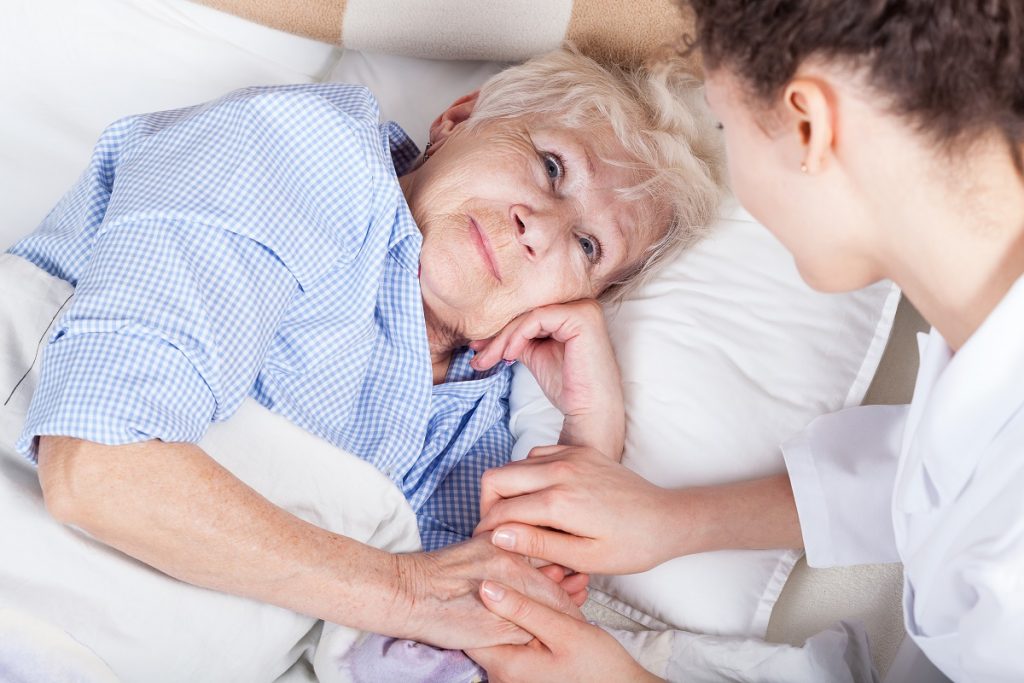 3. Pay For Caregivers
Adult children can be compensated for being a caregiver for a parent, whether the person has Alzheimer's, a physical disability, or other illnesses. It does not matter if that person lives in their own home or yours, elder care can be paid for through Medicare or Medicaid.
Though the AARP and other groups have pushed for legislation to pay people for family caregiving, family caregiving is largely an unpaid job that people do for someone out of love and necessity. Even if your parent is on Medicaid, family caregivers may qualify for pay only in some states. The same is true if your parent is a veteran enrolled in the VA health care system.
Direct payments are to family caregivers whose parents aren't Medicaid recipients or vets are more likely to come through Area Agencies on Aging for services such as respite care, individual counseling and support groups, caregiver education classes/training, and emergency assistance. Some states may also offer nursing home diversion programs that pay adult children a small wage for undertaking home care.
Organizations for particular diseases may offer some help to family caregivers.
As you make plans to undertake family caregiving, it pays to check out all the options in your area, using internet searches and communication with your state Health and Human Services Department and local agencies for the aging. Even if you can't get wages, you may be able to obtain help with some of the many services you provide.
What Are The Emotional Costs Of Being A Caregiver?
Caregiver burnout is a very real thing. Taking care of someone around the clock, even a family member you dearly love, takes an emotional toll.
Stress is another serious possibility when becoming a caregiver. Taking care of another person can make you feel anxious and like you don't get a moment to yourself.
That brings us to the loss of alone time that happens to most people. Becoming a caregiver to an elderly parent takes up a lot of time. It is important to engage in self-care by getting backup help and scheduling breaks for yourself.
Although everyone stresses the possibility of getting closer to your loved one, relationships can actually become strained when you become caregiver for an elderly parent.
Three Major Issues For Family Caregivers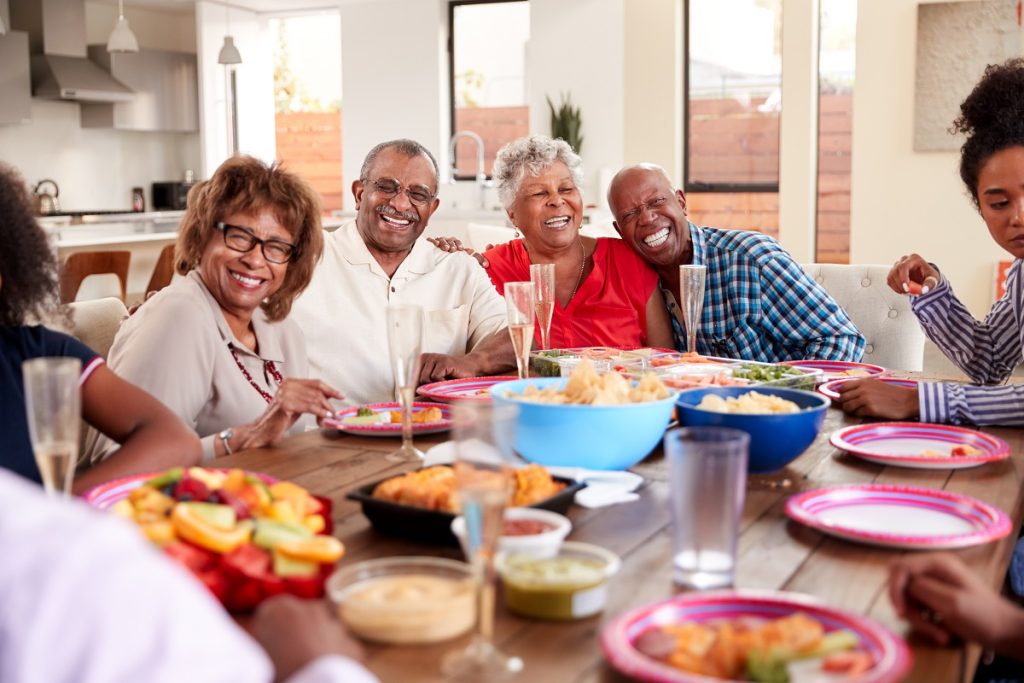 1. Setting Expectations And Boundaries With Your Parents
It is essential to set expectations and boundaries and to be sure everyone is on board with the new living arrangement proposal prior to moving forward. This can include anything from your parent's expected contribution, what they feel their needs are, what you can do, and more.
Just because your parent is going to be living with you does not mean they won't want to have a social life. You can achieve balance by helping your parent get to the senior center or other places so they can socialize with friends.
There needs to be balance between caring for your loved one and not being invasive. Most of us need some level of privacy regarding personal space, mail coming into the home, or a quiet place to take a phone call. Try to remember that mom or dad deserves some time alone too.
On the other hand, you deserve some social time and some privacy too. It is okay set aside some time for yourself. Taking a parent into your home can put a strain on other family relationships if you are not careful. Be sure you don't get too busy that you forget to date your spouse or spend time with your own children.
Everyone involved should sit down and talk about their expectations and concerns about the new living arrangements.
2. Balancing Caregiving With Your Work And Family Obligations
Known as the sandwich generation, generation X adults are now in their 40s. While they are still working full-time jobs and caring for their own children, many find themselves caring for elderly parents. As you can imagine, this can become quite stressful. Achieving balance can be very difficult, especially if there are financial constraints.
Don't be afraid to ask for help if you need it. Are there other family members nearby? Perhaps they can chip in from time to time.
If there are funds available to compensate someone for providing assistance to your elderly parent, don't be hesitant to use that source of support.
Remember, if you aren't taking care of yourself, you can't adequately take care of anyone else. If you are putting your job at risk by coming in late and tired and leaving early, your care plan may fall apart.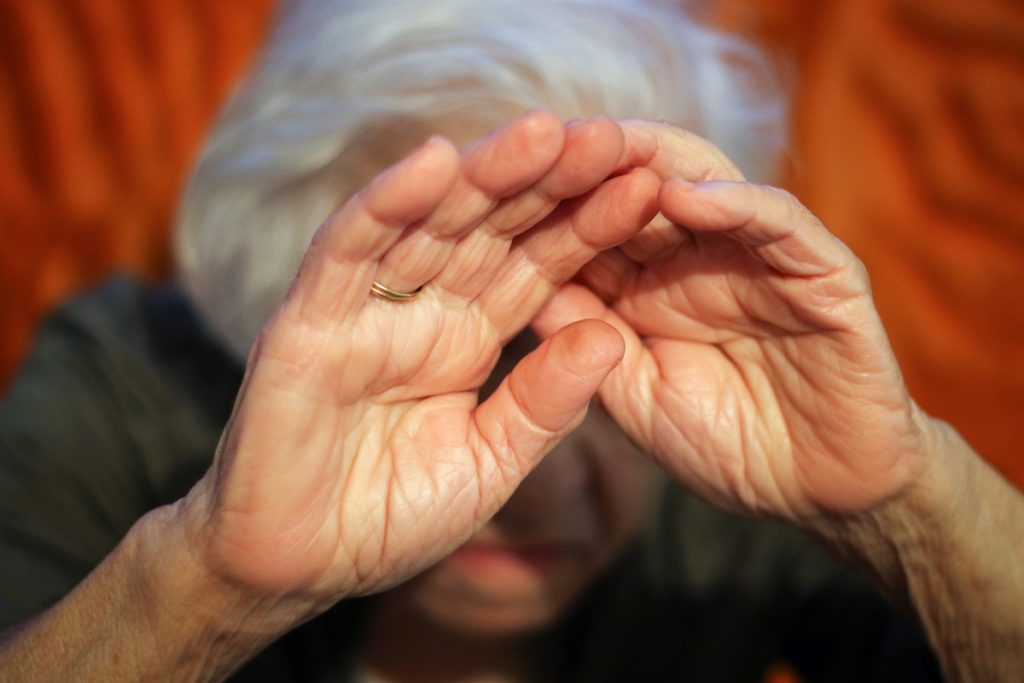 3. The Reality Of Elder Abuse In Caregiving Situations
When caretakers are overwhelmed, they may turn their stress and frustration toward the object of their care, and the unfortunate result is elder abuse.
There are many types of abuse: physical, emotional, and financial are the most common in elder abuse. Sometimes the abuse comes out in the form of neglect because all of the person's needs are not being met. It can mean they are not being moved out of bed enough, or they are suffering in waste waiting to be changed.
Emotional abuse can be equally as damaging as counting on someone to care for you and having that person degrade you is demoralizing. Although the emotional abuse is sometimes intentional, it also may occur because the caregiver is overwhelmed. This is another reason it is so important to give yourself time to care for yourself if you become a caregiver.
Financial elder abuse can be done by strangers and greedy family members looking to take advantage of an older person. For this reason, always communicate with your older loved ones to be sure they are cognizant enough of what is happening to protect themselves.