When seniors need more help managing daily life, they may have to move from independent living to assisted living or a nursing home. While assisted living offers help with activities of daily living and provides supportive service, an elderly person may need skilled nursing home care.
Although getting old can be scary, figuring out how to navigate through options for care facilities can be reassuring. Whether you are looking for yourself or someone else, the first step is determining the required level of care.
Those who are capable of a significant amount of independence will find the cost of care is significantly less than someone requiring skilled nursing care. Assisted living falls in between these two extremes of care.
Senior Living For The Independent Senior
Senior living can describe different types of living arrangements for people over the age of 55. A senior in good health can get an apartment anywhere, but many senior communities offer amenities that those 55 and over might enjoy.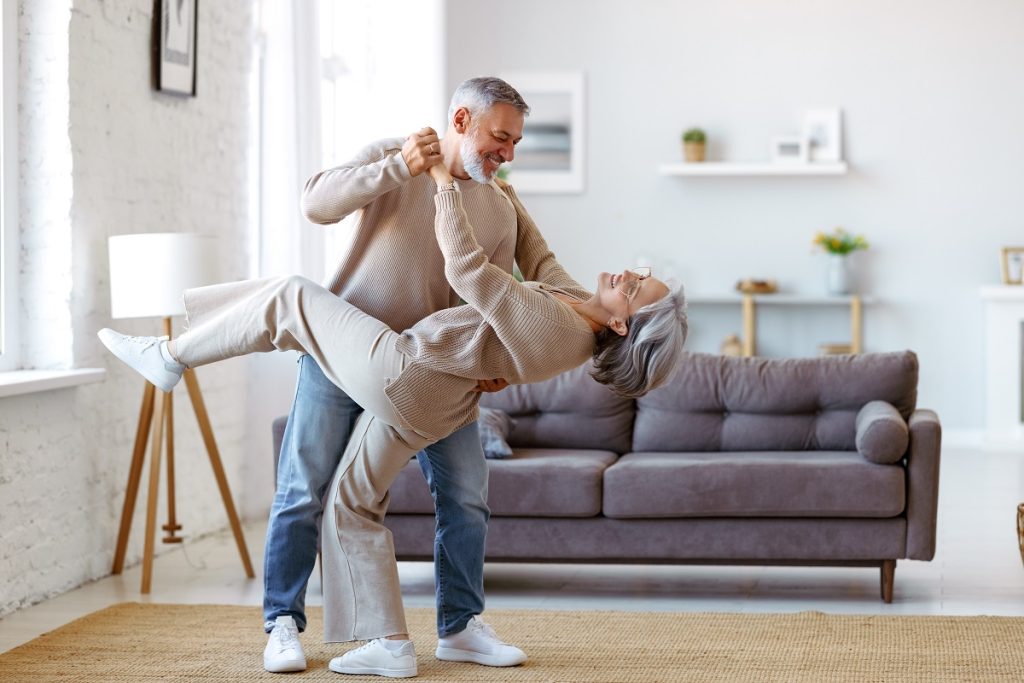 In a senior living facility, the residents usually can live independently. They are older adults who simply do not want to have to handle all of the things that go along with owning a home, such as snow removal and home repairs. A senior living facility might be a private room and communal spaces to share with other residents or a small apartment for themselves.
Most senior apartments offer people full kitchens, living room spaces for entertaining, as well as a bedroom. When the senior living facilities are smaller, the expectation is that residents will spend their recreational time in common areas.
The big draw to these is that people want to live with other people their own age, as well as enjoy recreational activities. As the Baby Boomers born between 1946 and 1964 retired, they upped the game on senior living. They see retirement as a new adventure to enjoy, often in luxury accommodations with plenty to do.
Now many retirement communities offer a multitude of different recreational activities. Daily activities could include anything from yoga to pickle ball, to water aerobics to Bingo. The more upscale the development, the more amenities are included.
With independent senior living, the entire payment covers rent, not care. If a senior needs more help, they may rely on family members or paid caregivers or companions.
What's The Difference Between Senior Living And Assisted Living Facilities?
The biggest difference when assessing independent senior living vs. assisted living is the level of independence the person needs. Assisted living is for people who want as much independence as possible but have some limitations. They require a certain level of support but do not require the medical care offered by nursing homes, the next level of care.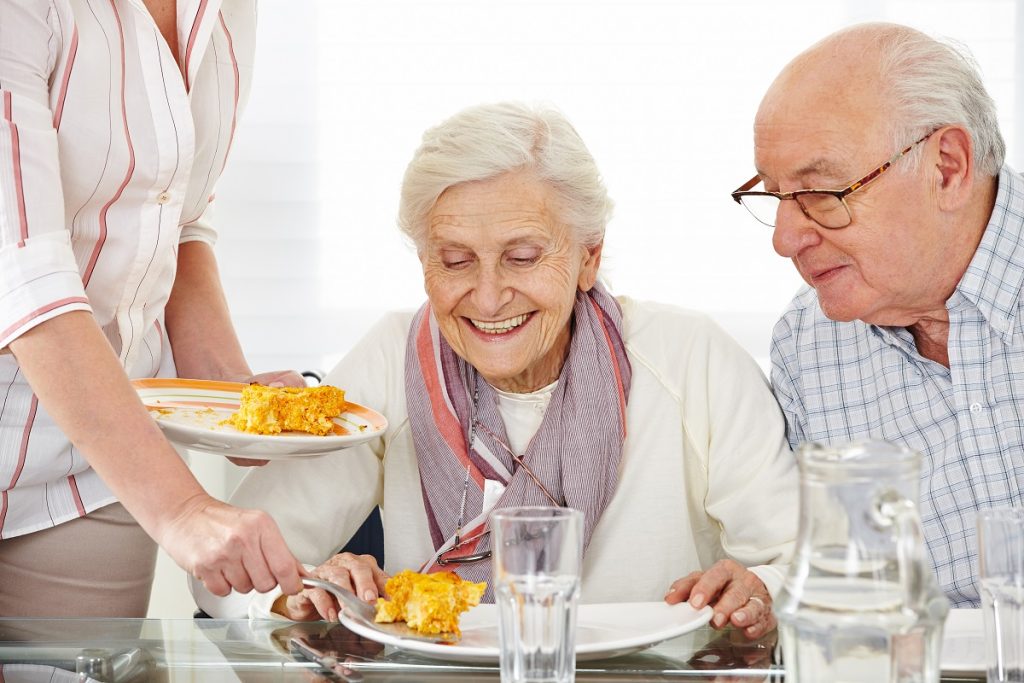 Many assisted living-type environments are set up as individual rooms or apartments. Assisted living communities will have a dining room option for those who either don't wish to cook for themselves or lack the ability, but they often do come with a kitchenette to allow for some meals to be taken privately.
Those in assisted living can handle most daily tasks themselves. Those who need more help with activities of daily living (ADLs) can pay for higher levels of care to provide them with more care. The staff will provide medication management if needed.
One perk of living in assisted living is an on-site nurse available around-the-clock, a relief for family members who are worried about their loved ones.
Assisted living facilities can range on average between $3,800 – $5,500 per month or more, depending on where you are located .and the level of support required. Medicare does not pay for assisted living, although Medicaid may pay for care services but not room and board in assisted living facilities.
How Does Senior Living Differ From Nursing Home Care?
Nursing homes are another senior living option. Those in nursing homes often have impairments and care needs that require round-the-clock assistance and monitoring, as well as more nursing and medical care than family caregivers can usually handle.
Wondering about assisted living vs. nursing homes? In assisted living, people may need some support with ADLs but can manage most of them themselves.
The nursing home or skilled nursing facility staff provides a significantly higher level of care to the residents, even if they need help with most ADLs. Staff will come in at specific times or when called to help with bathing, dressing, toileting, feeding, and more, as needed.
Patients will be assigned a private or semi-private room with a limited amount of space. Medical personnel are on hand to deliver 24/7 care.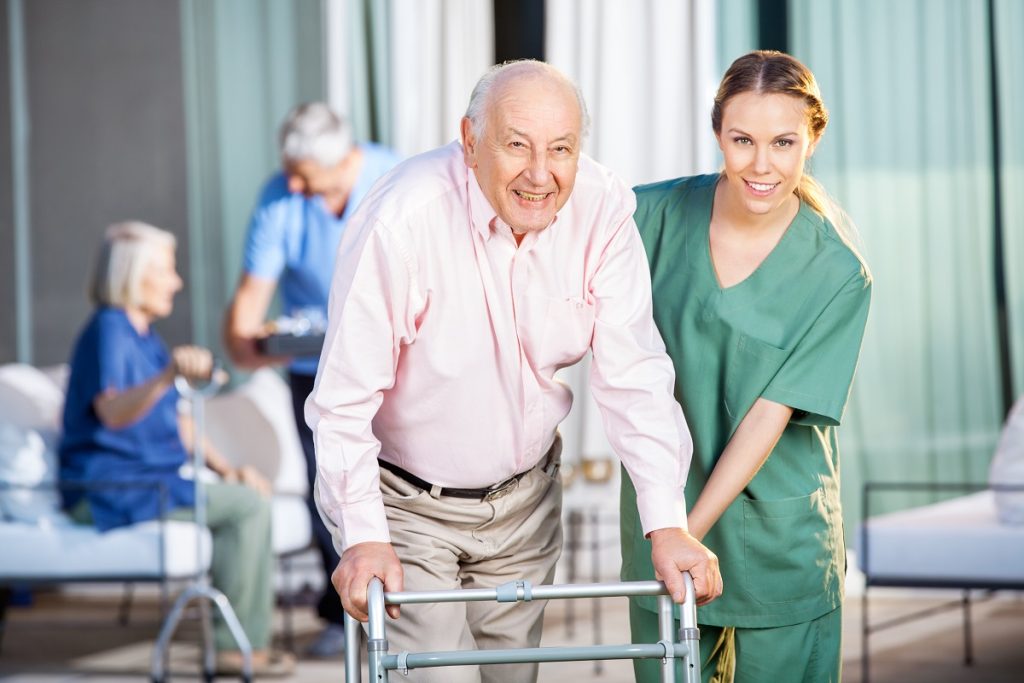 What is a Skilled Nursing Facility?
Whereas people usually live in a nursing home full-time for an extended period of time, those who go to a skilled nursing facility often do so on a short-term basis. These facilities usually provide rehabilitation services for those recovering from illness, injury, or surgery.
Residents there can get physical therapy, occupational therapy, and other types of care to help them recover and hopefully return to more independent living.
What Does Nursing Home Care Provide That Home Care May Not?
When you or your loved one need long-term skilled care, you can choose nursing home care or home care.
If the person needs 24-hour a day care, paid caretakers supplement what the family can do and help maintain a good quality of life for the person they are caring for.
Home health aides provide a variety of types of care for many different health conditions. They can give medications, assist with bathing, clean wounds, assist with feeding and toileting, and do other things. Some act as a sort of companion to the individual.
Caregivers have varying training and education levels depending on the individual's needs. When the patient needs other medical service, a registered nurse might come in.
Salaries for nursing personnel can easily top $60k annually, so while this figure is less than what nursing homes charge, the cost is substantial. When paid caretakers come in, the family still has plenty to do to coordinate (and pay for) other services the patient may need for socialization, therapy, and more.
What Are The Benefits Of Living In A Nursing Home?
Nursing homes provide patient care services round-the-clock in their facility. It is comforting to know that there are doctors on standby and nurses in the building at all times. Licensed dietitians prepare meals for those in nursing homes and can meet all sorts of dietary needs.
Assistance with daily tasks
Balanced meals
Housekeeping services provided
Expert medical attention
Round-the-clock care available
Social activities
Safe environment
Rehabilitation services available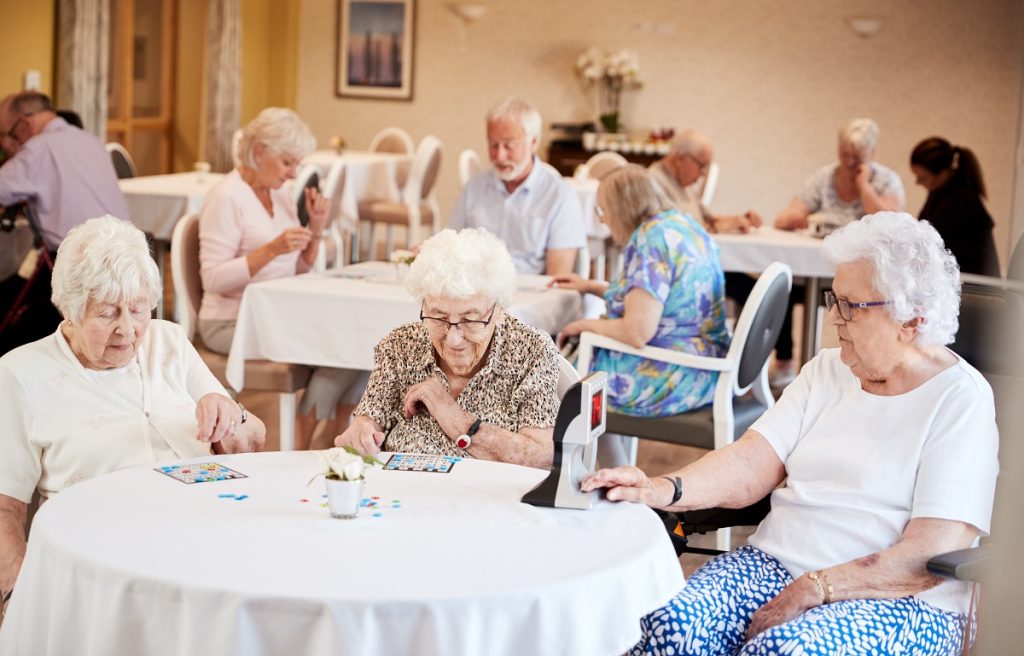 Nursing homes can also provide social activities led by staff members specializing in this. An elderly person living in their own home can often feel quite lonely and find living with others their age comforting.
For those with Alzheimer's and other types of dementia, nursing homes offer memory care units to ensure that the residents are kept safe. If you have ever worked with someone on this type of senior care, you know exactly how crucial this is.
At What Age Do Most People Go Into Nursing Homes?
Although this can certainly vary, most people who live in a nursing home are 85 years old or older. Of course, there are exceptions to this rule. Some people experience significant medical issues at a younger age and find they need the type of care and medical professionals that a nursing home will provide them.
Is Going To A Nursing Home A Permanent Move?
Most people think of nursing homes as permanent. This is not always true, as there are skilled nursing facilities specifically for rehabilitation.
Some people do leave nursing home care to return home or go else. This can happen if the resident or their family runs out of money and the person cannot qualify for Medicaid or other aid. Some nursing homes release residents if they feel they cannot provide the needed care.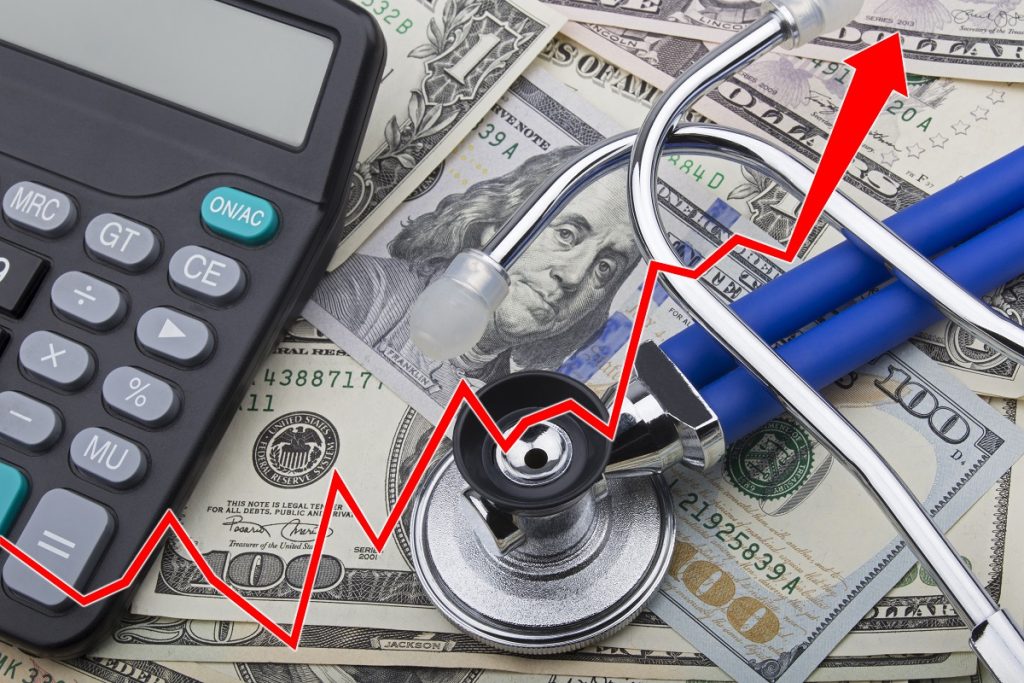 Senior Living Vs. Nursing Home Care Costs
The average cost of a nursing home is roughly $100,000 per year. The reason for the high price tag is that assistance from physicians, nurses, and aides are available round-the-clock.
Few people can afford to pay for that out-of-pocket. Fortunately, Medicare and Medicaid will usually help pay the cost of nursing home care.
However, Medicare only pays for short periods in a nursing home or skilled nursing facility after a hospital admission. (Going to a nursing facility is common for rehab.) As for Medicaid, each state has its own rules on that.
Some individuals have private insurance to help cover long-term care, although that is not the norm.