Most people like to be independent with the freedom to make their own decisions and do for themselves. As people age, they may lose mental or physical capabilities so their independence is compromised, yet they try to remain as independent as possible. Caregivers and others should try to encourage ongoing independence.
Most humans crave independence that allows them to do the things they love to do on their timeline and control over certain aspects of their lives. Fostering independence in senior citizens can help them maintain much-desired control as they struggle with changes that come with age.
What Is Senior Independence?
Senior independence means that the older adult can maintain autonomy over their own life. How seniors maintain independence does look different for every person, however. For one person, that may mean staying in their own home right up until the end.
Another elder might need in-home care to navigate daily life's challenges; however, they can maintain many aspects of independence in selecting their caregivers. Another might choose to enter assisted living or other facility that offers needed care.
In other words, it can mean embracing senior services where you need them, but also making your own choices along the way.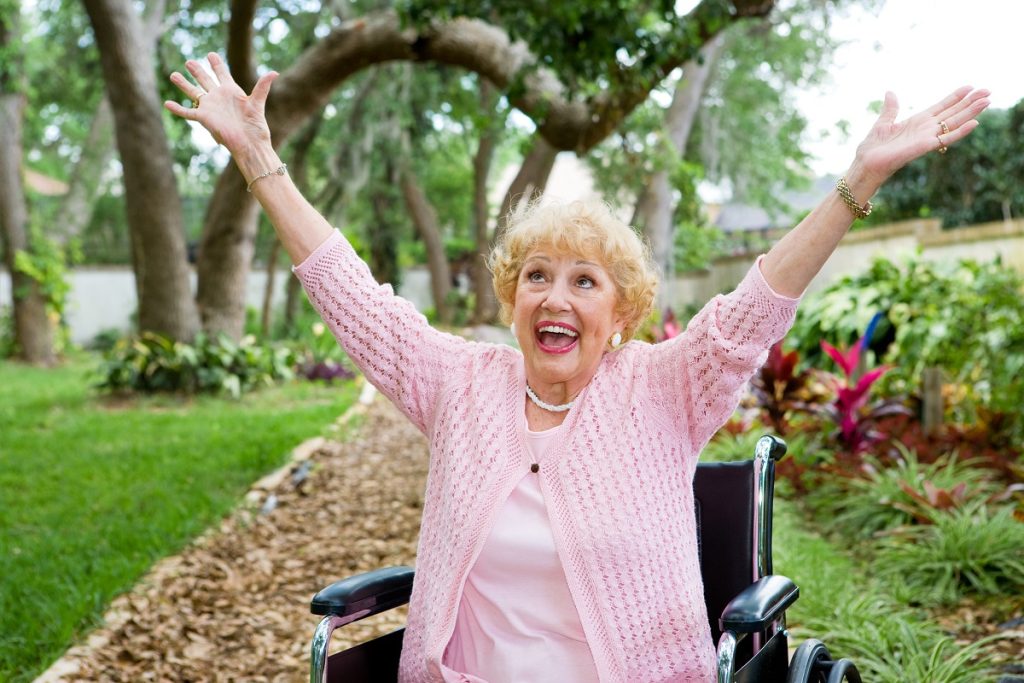 Why Independent Living Is Important For Seniors
Independent living is important to senior citizens for many reasons. Staying in a familiar place is tied to maintaining control of their environment.
The adult children of seniors may become very nervous because they fear for both the physical and emotional well-being and the safety of their loved ones, but by putting the proper safety nets in place, elders can often be quite successful.
There comes a point when living independently does not benefit a senior. There are two categories of independence:
Activities of Daily Living (ADLs)
Washing, dressing, toileting, bathing, transferring, walking
Instrumental Activities of Daily Living (IADLs)
Managing medication, communication via the phone or mail, shopping and preparing meals, driving or arranging other transportation, laundry, housecleaning, and home maintenance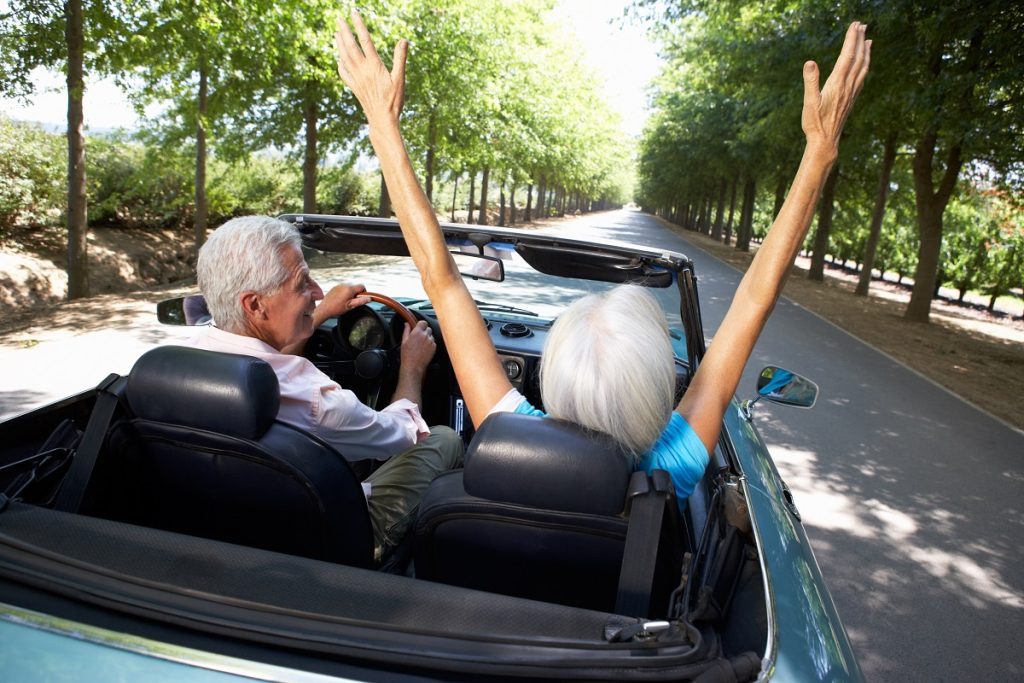 Seniors are more apt to call in the Merry Maids, order groceries via Instacart, sign up for meals on Wheels, let their kids in on big financial decisions, and other IADLs than to admit to problems with basic ADLs.
When seniors have trouble maintaining balance, urinary incontinence, and mobility, they lose control of key areas of their life, but it is hard to admit. Even having a health aide come in to help periodically will not protect them from falling, being frustrated with their inability to make it to the bathroom, or getting in and out of bed.
In such cases, some seniors realize it is time to get full-time in-home care, move in with one of their kids, or go into a group home, assisted living, or even a nursing home. Making this move will help them retain independence of spirit more than being overwhelmed with living at home.
Others kick and scream to put off moving and other changes, but seniors who settle in the right living situation at the right time maintain a higher quality of life.
What Compromises Independence As People Age?
As people age, many things that compromise independence. There may be a workaround that solves the problem for the seniors without having to give up their homes.
Health Issues
The Problem: Health issues can impact mobility, cause problems taking care of oneself, and make people weak.
The Solution: Finding support for an older adult with health issues can help combat this issue. Help may come in the form of a family caregiver or in-home aide or may involve taking the person to the doctor and making sure they follow up on what the doctor says.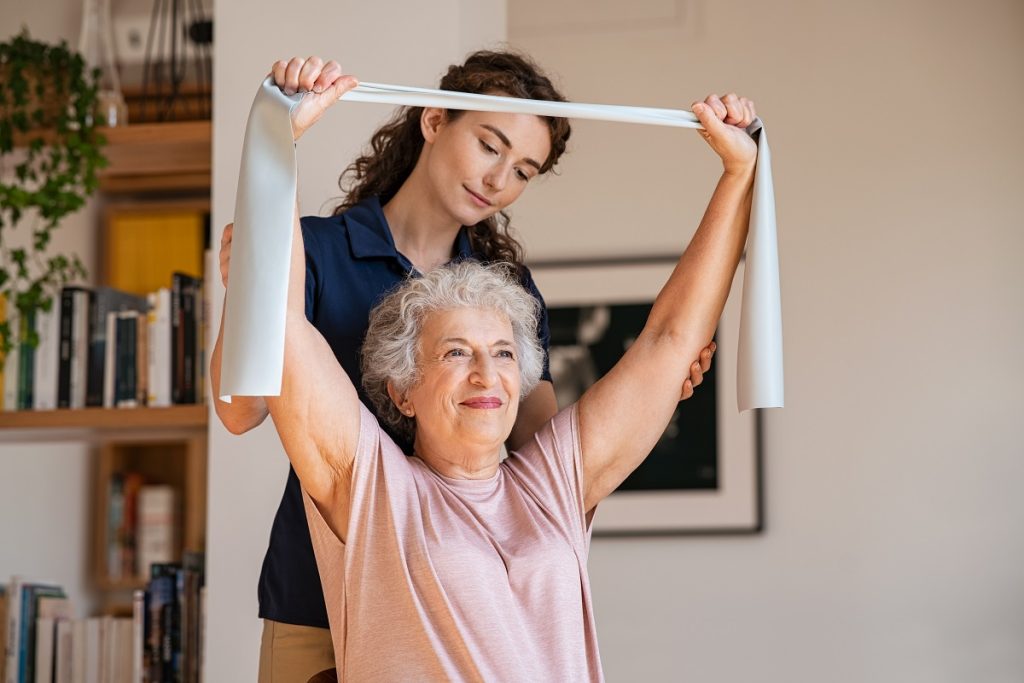 Home Safety
The Problem: People worry about their loved one slipping and falling, especially in the bathroom, struggling to reach things in cabinets, or going up and down stairs.
The Solution: If you are committed to helping keep your family member in their home. Some solutions are simple fixes, like adding grab bars, rails, or ramps. Other like widening doorways, adding stairlifts, or adding a bathroom on the main floor can cost thousands of dollars yet still not provide long-term protection.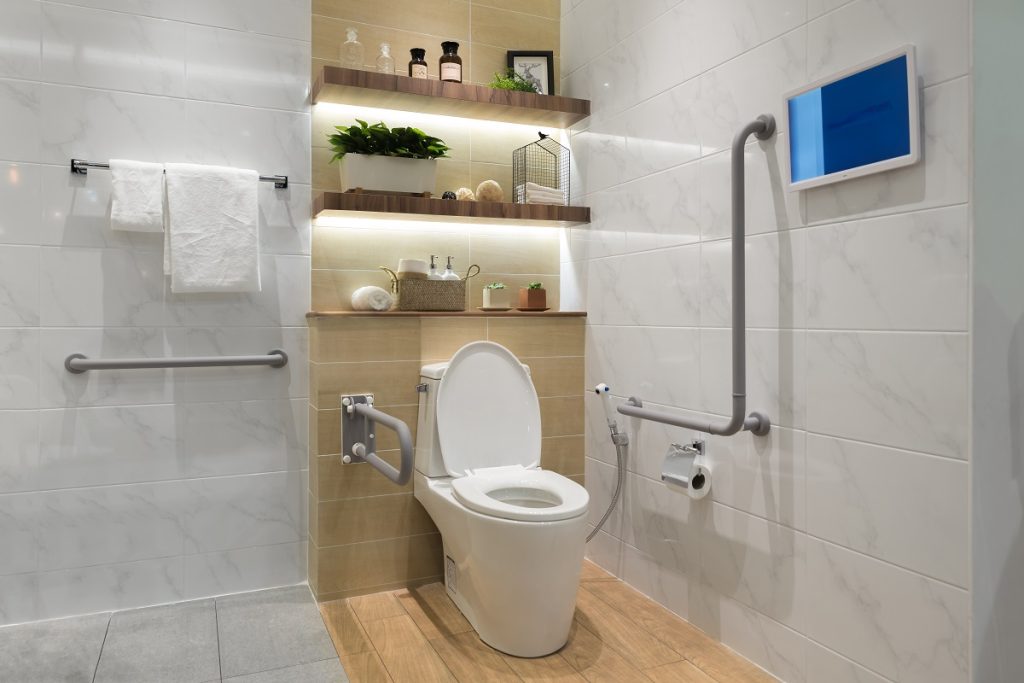 Managing Medications
The Problem: Making sure that your loved one receives all necessary medications regularly and on time can be challenging. They may lack the dexterity to sort the meds and then may forget to take them.
The Solution: A friend or family member can help distribute medications in a pill box and help the senior set up reminders on their phone, so they take them on time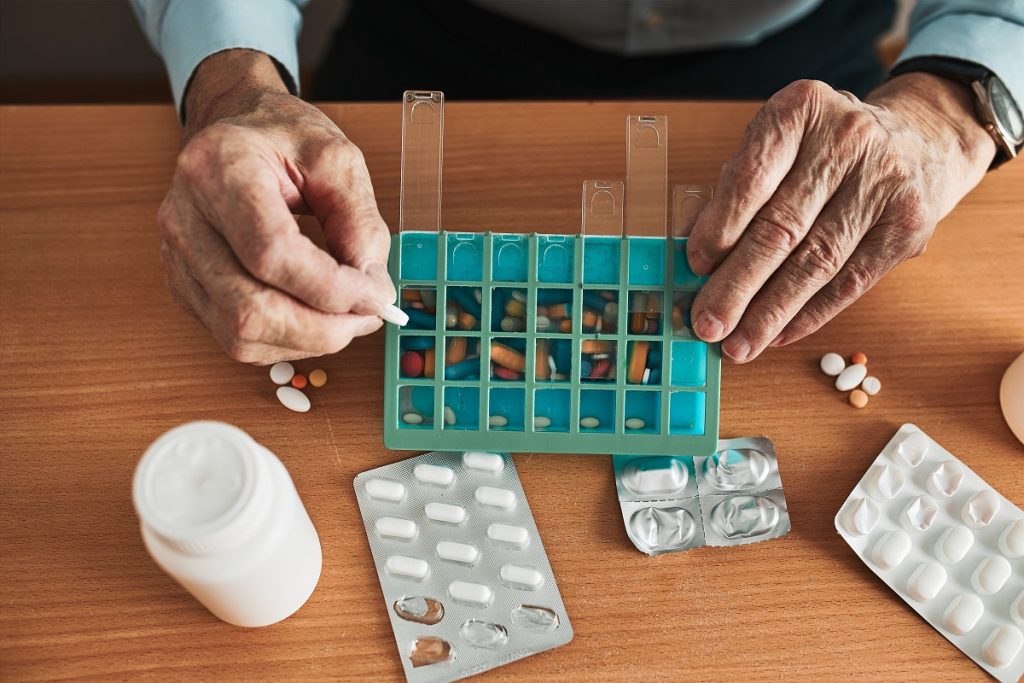 Transportation
The Problem: With age, seniors who have been driving for decades get confused with directions, have lessened depth perception and reflexes, and have trouble managing the car. They can have accidents and put themselves and others in danger.
The Solution: When a senior has to surrender their keys, they may suddenly become dependent on others. This sucks, but they can often take control of the situation by calling paratransit or even an Uber on occasion.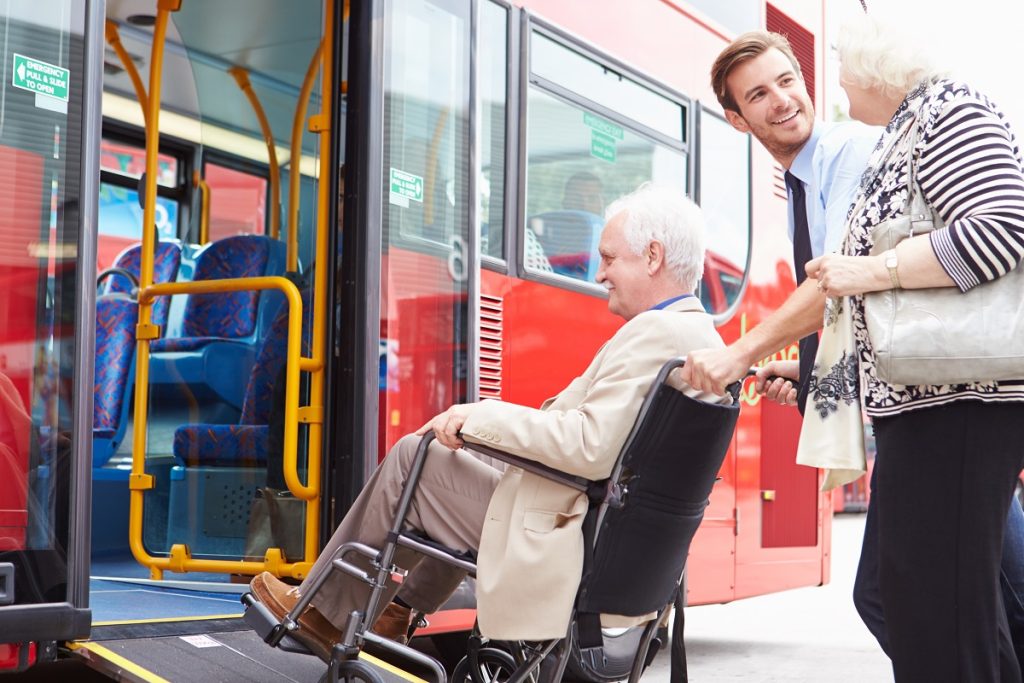 Social Isolation
The Problem: As one ages, friends and family members may move away or die. As a senior becomes less mobile, they may not be able to go visit friends, go to a job, or even enjoy brief interactions when doing errands.
The Solution: Keeping connected with friends, family, and community members goes a long way in helping senior citizens who are homebound and lonely. Family members can stop by and drive them to see friends, go to church, and go out to eat. They can help seniors learn to interact online, where there are many online groups for seniors.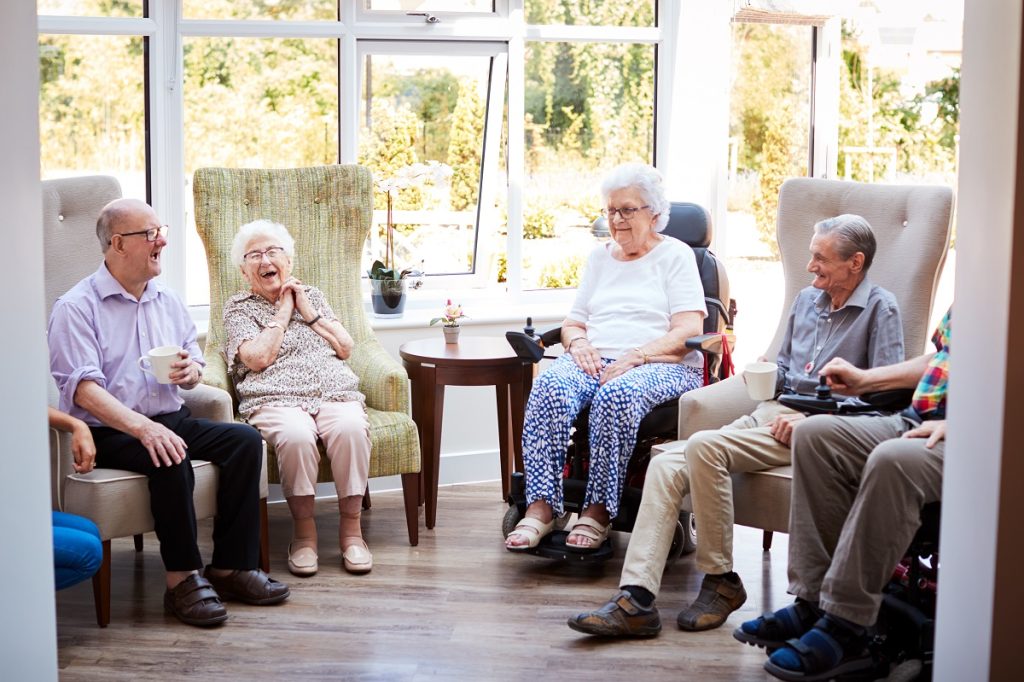 How Can Older Adults Maintain/ Retain Independence?
Getting older can impact independence for many reasons. As people get older, they often struggle more with balance, rendering them more susceptible to falling, experiencing failing memory, and becoming less mobile.
No matter where they live, they can fight back against the losses.
Mobility Aides: There is freedom in walking independently, but falling is an indignity. Using a cane, walker, or wheelchair is not a sign of weakness.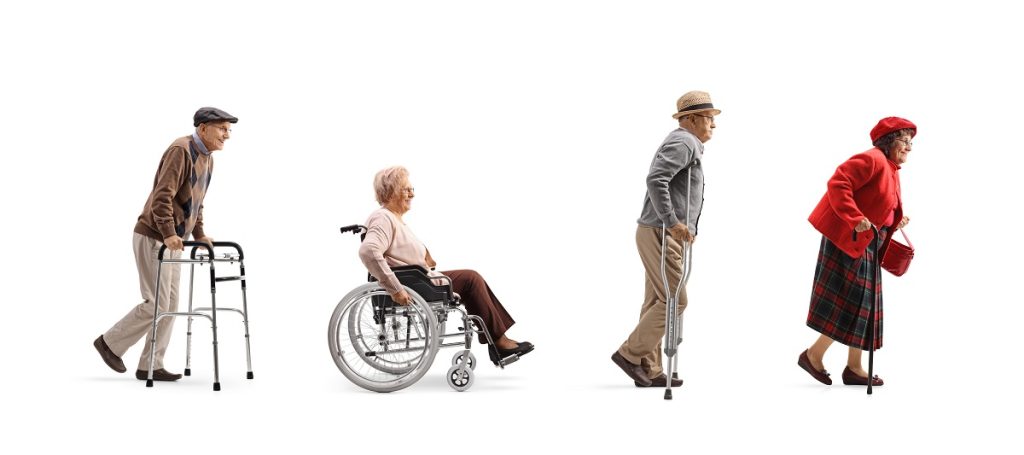 Exercise. Some older people aim to build muscle mass into their 80s to improve their health, balance, and endurance. Even those who don't want to "pump iron" can improve their fitness and flexibility with some stretching and balance exercises.
Emergency Calling Device: Whether a senior wears the traditional emergency button worn around the neck to call a local emergency service or a smartwatch with the capability to detect a fall and call 911, a device to call for help can hasten the arrival of medical attention.
Home Renovations: Changes made to the home could include anything from adding safety bars to the bathroom to adding lighting in places that are not well-lit. Removing throw rugs, cutting down on clutter, and avoiding climbing on ladders or steps can keep older adults safer too.
In-home Care: Hiring someone to come in and provide some care in your loved one's home can be either home health care nursing assistance, light housekeeping, or companionship. You can often even contract providers, such as those who provide occupational or physical therapy, to come to your home.
Social Connections: To combat loneliness, ensure your loved one has social connections. This can involve trips to the local senior center, visits from family members. or social media.
Technology Reminders: Setting reminders that alert the person to take medications and lock the doors at night are all helpful things to foster independence as long as possible. This can prove advantageous for people with slight memory issues (not someone needing a memory care unit).
How Can We Promote Independence In The Elderly?
Advocacy: Advocate for seniors in your family and community to get the help they need to be as independent as possible.
Ask Questions: Keep an open line of communication between you and senior citizens you know and care about. Ask them if they are okay. Look for hints and clues that they might need some help before they start to struggle.
Brain Training: Playing games and doing puzzles will help seniors to keep their brains sharp for as long as possible. There is research implying that this can make a significant difference.
National Senior Independence Month: Senior citizen month is in February. Use this time to raise awareness about issues surrounding senior citizens. For example, a town could bring community members together to promote activities for seniors.
Seek Services: Many communities have elderly services that specialize in helping families to find services that their loved ones need. Don't be afraid to ask for assistance.
Volunteer: Even if you don't have a loved one who is a struggling senior, consider volunteering for elderly services. They often need help in areas such as driving to appointments, grocery shopping, and yard work.
To foster independence among seniors you love, promote the motto "There is no shame in getting help for what you can't do, so you can focus on what you can!"