Cleaning out your elderly parents' house whether they have passed away, are downsizing, or are moving to a care facility can be a stressful procedure as you look through the memories. You must decide whether items will be kept, sold, donated, or discarded which can be emotionally challenging.
When your elderly parent either passes away or downsizes to a smaller home or even assisted living, the task may fall on you to sort through a lifetime of possessions.
What do you do with their stuff? The silver tea set your parents got as a wedding gift? The china your mother used on holidays? Her prized collection of Toby mugs or Hummels? Dad's collection of CDs and pipes? Your grandmother's cherry dining room set?
The chances are great that neither your siblings nor your kids want most of what they have collected. Why not? You and your kids may already have your homes set up and don't need mom's sofa or have room for her service-for-12, non-microwaveable, not-dishwasher-safe dishes. Your millennial grandchildren do not want to be encumbered with stuff that's not their style or won't fit in their space.
What Are The 3 Main Reasons For Cleaning Out Your Parents' Home
There are three main reasons that most people clean out the homes of their elderly parents.
Sometimes it is done because your parents are decluttering and trying to get rid of things they are no longer using. It is not uncommon for parents to recognize that they have accumulated a lot of items and should go through things to help make things easier on their children.
Often, children find themselves helping parents clean as they prepare to move. Whether your parents are moving into a smaller home, senior living facility, assisted living, or nursing home, you will need to downsize the items your parents can keep. There is no way that the entire contents of a two or three-floor home will fit into their new space.
The loss of a parent might give families a gentle nudge to go through their parents' belongings while one of them is still with you; however, sometimes going through all of those sentimental items after losing a spouse is just too much for mom or dad to bear. This might result in the children having to do a thorough house cleaning after both parents have passed away.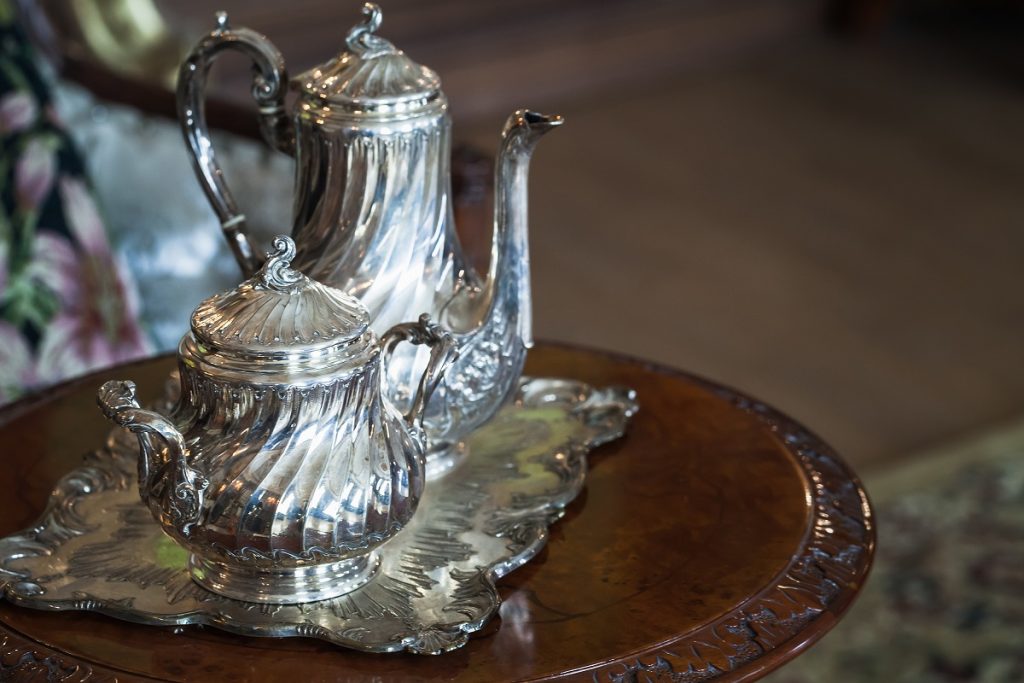 How Do You Help Your Elderly Parents Declutter?
Helping your aging parents declutter is not an easy task. Why? The sentimental value attached to things in their home makes it difficult to part with the possession – to them and to you. If you are helping your parents declutter, you may want to consider a few things.
Items of Value: Any items that might have monetary value should be seen by an appraiser, or at the very least, you should do some research to determine a fair price. These can be sold online or at an estate sale.
Significant Sentimental Value: When cleaning out a loved one's house, you need to expect them to want to hang onto some items. Don't try to tell them that they can't keep any of their things; rather, give them space to explain the significant sentimental value behind items they feel the need to hang onto.
Important Documents: As you go through things, be sure that you pay special attention to papers that should be put someplace safe. You need to look carefully through file cabinets and lock boxes to gather insurance policies, military discharge papers, marriage licenses, any papers related to real estate they might own, information on storage units, living wills, and recent bank and tax statements.

You will be glad to have these items on hand when it is time for them to apply for Medicaid, present to the funeral home when making arrangements for their funeral, or settle their estate.
Deciding What To Keep, Sell, Donate, Or Discard
Confused about what to keep and what to sell? When should you throw things away, and when should they be donated? Great questions.
There may be photo albums, jewelry, furniture, or other items someone in the family wants. Unless the item is of great value and needs to be sold to benefit the estate, these items should be given to anyone who wants them. Things that go home with Dick and Jane are itmes you do not need to lug away!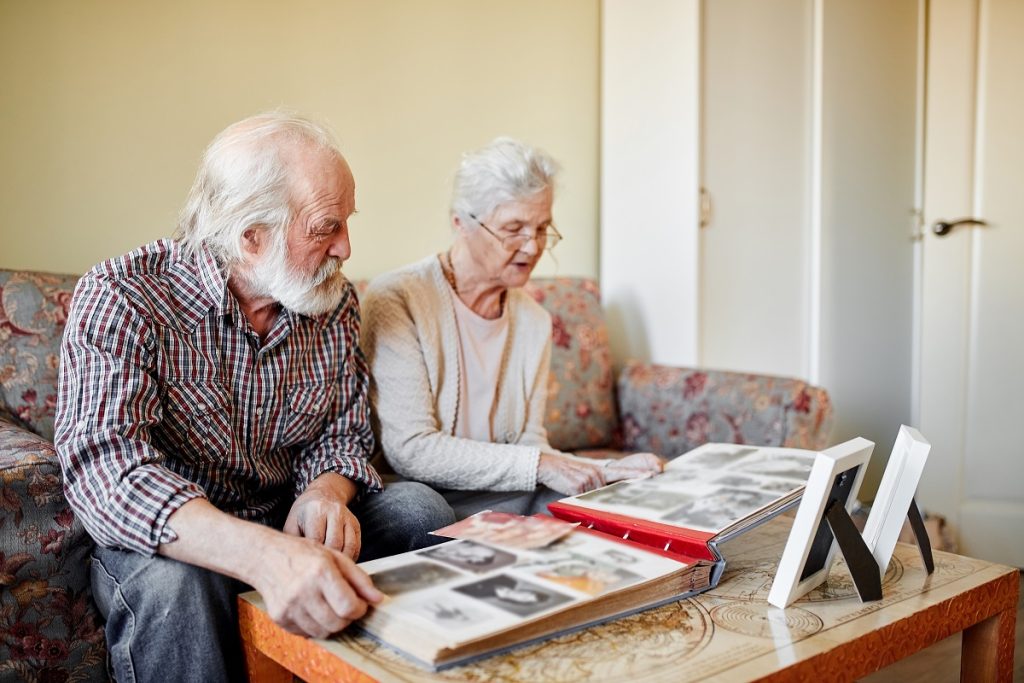 1. What Should You Keep?
Items that are meaningful are obvious choices to keep. If a person is going from a 3,000 sq ft house to a 1,000 square foot apartment, only so much will fit in the new space. Maybe a few pieces of furniture can go to a new apartment, but at a nursing home, there may only be room for a few photos.
You need to be selective about what you keep for them. If you do not expect their stay at a facility to be permanent, you can save what might be useful if you have the storage room.
2. What Do You Donate?
If you don't have the time or inclination to go through everything with a fine-toothed comb, or if the items don't seem to have significant value, you can donate them to a good home. Places such as the Salvation Army or Goodwill are helpful if you are cleaning up a home because you can easily bag or box the things up and drop them off as donations. Some places, including Habitat for Humanity, will even pick up your heavier donations of furniture.

These organizations are picky as to what they will take. Make sure you know the donation rules of the organization before you try to drop it off there.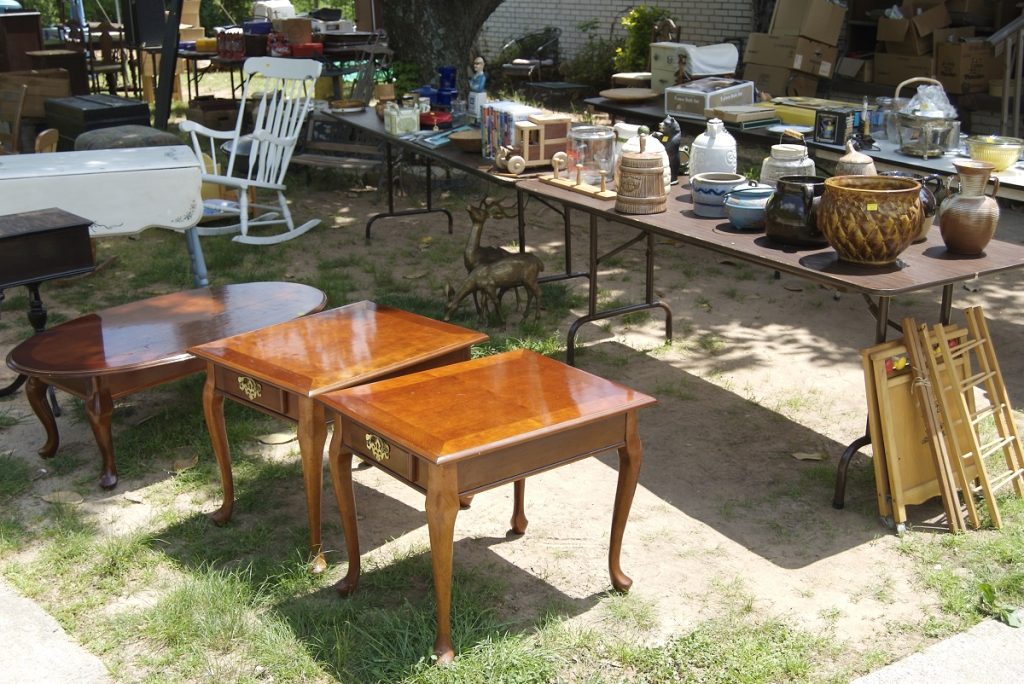 3. What Do You Sell?
If you can sell it and get a fairly good profit, it should be sold. Or if you have the manpower to put together a group of people to help you throw a yard sale, go ahead and do that. You don't even have to tag everything with prices. Ask people to "make an offer" yard sales. Or you can do a "fill a bag for" sale where all items on a table that can fit into a bag go for a set price.
Keep in mind that what you don't sell, you will donate anyway. If someone offers you a low price, consider a bit of wheeling and dealing.
Estate sales companies specialize in helping you liquidate your assets. Hiring one of these companies makes things easier because, for a share of the proceeds, they take care of things for you.
Sometimes you will find items that would get you a decent amount of money if you send them to a consignment store. In these types of stores, you place your property in the store, and if it sells, you get a set amount of the expected profit.
Items you don't want that are quite saleable include memorabilia, such as autographed items, heirloom jewelry, antique furniture, musical instruments, and firearms. Of course, there are other things worth selling; this is just a short list worth keeping in mind.
4. What Do You Discard?
Anything you don't think is worth keeping should be discarded. If it is not something you would want your name attached as having donated it, throw it away. Too often, people toss items into a donation bag that ends up in the trash anyway.
Sometimes it is worth hiring a cleaning service for adult children clearing out a house after their parents have passed away. Professional "senior moving managers" look at things with an impartial eye as they determine if they should be donated or sold. Warning: The bill for this so-called "senior move management service" can be high.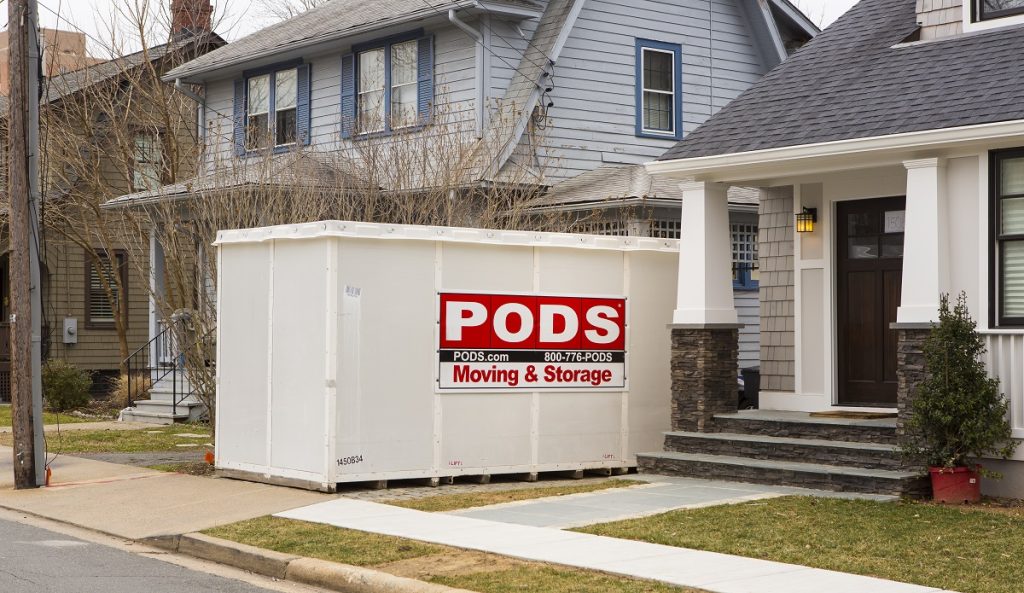 How Can I Empty Their House Quickly?
There are ways to empty your house out quickly. Estate sale specialists are essentially home liquidators who help a homeowner with this process. The estate sale people go through things and determine what should be sold and what is likely not going to go.
Ordering a dumpster is a way to empty your house out quickly if that is your goal. Just note that if you plan to rent a dumpster, your parents might find that difficult to watch.
If you have items you might want to keep or sell but don't have time to deal with now, you can get a moving pod and put them in storage for a time. Carting away mass quantities of things to be sorted out later only delays the pain and aggravation, so this tactic is not recommended. Storage space can easily be $100 a month for a small unit.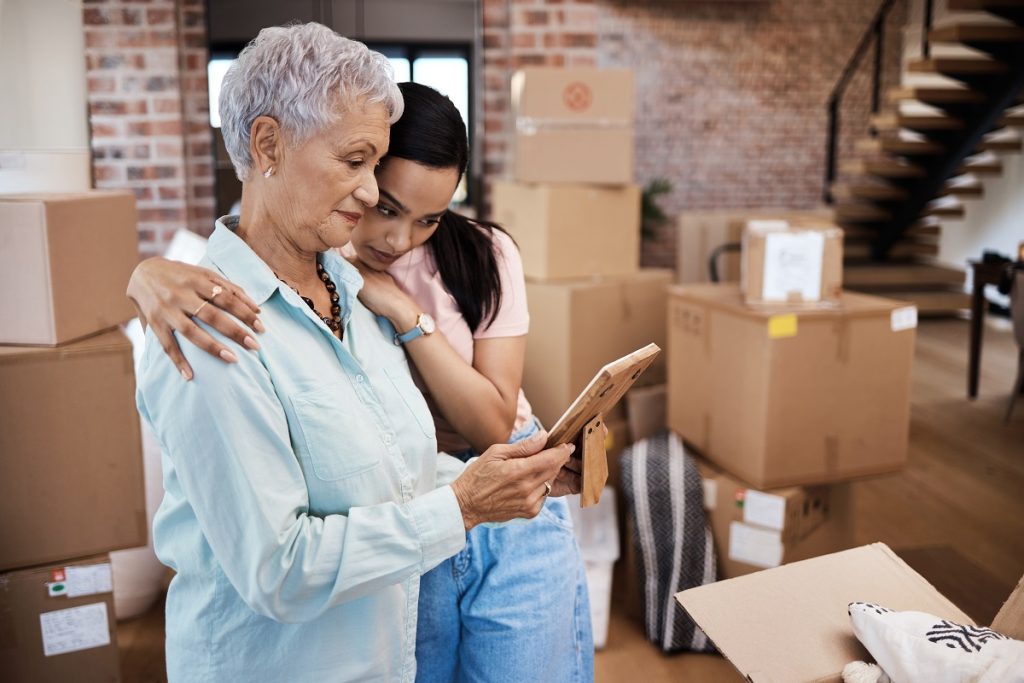 Helping Your Parents Feel Good About Parting With Their Stuff
Some situations make it easier for your parents to feel good about parting with their possessions than others. If they are moving to a senior living facility that they are very excited about, they might be happy to downsize and enter the new state of their life with fewer things. However, if they are being forced to a move they are not ready for, it can be more challenging.
If your parents have a voice in what is happening, they will probably take it easier. Also, treating their things like they have value is important. Helping them to set up a yard sale where they get to assist in setting prices, or sitting down with mom and dad with the consignment store personnel can ease the struggle.
Telling your parents that their items will be donated to help a young couple just starting out can also ease the pain of seeing things go.
Cleaning Out Elderly Parents' House After Their Death
When you have to clean out your elderly parents' house after they have passed, you will likely experience a whirlwind of emotions. Don't let this take you off guard. Plan for physical labor as you dig into things. Try to get close friends and family to help you straigten up the home before you even start sorting through things.
Invite loved ones to come and look through things prior to selling anything because you don't want to sell something sentimental a family member wants. However, if some items have a particularly high value, decide ahead of time how to deal with that scenario.
Getting Siblings Involved In Decluttering
It is important that cleaning things out is a family affair and not done by just one or two people. This is true for multiple reasons. First, no one member of the family should do it all alone because that is a big physical and emotional burden to bear.
Second, you don't want to risk that there are hard feelings over decisions being made. It is best that these tough decisions be made as a group.
Also, cleaning through years of memories is hard. You will need clear parameters on what should remain in the stay pile and what needs to go. Otherwise, you will end up with a storage shed filled with mom and dad's stuff for years to come.
Lastly, there are many documents you will need to be looking for, and let's face it, many hands make work light. Keep an eye out for any pieces of paperwork you will need to settle your parents' estate.