After they are retired, housebound due to infirmity or weather, or experience mobility problem, finding new friends may be difficult for seniors. Thanks to modern technology, online groups for seniors can help combat isolation by offering wants someone to talk to or even date.
Often, senior citizens struggle with loneliness. One way to ensure your own well-being is to stay mentally and physically active. What happens if you don't have the ability to get out and meet people? This is where online groups can be a huge benefit.
It does not matter why you are seeking companionship in an online community. The point is that there is something for everyone. People of all ages turn to online communities and targeted social networking sites to find information and make friends.
How Can Meet New Senior Friends?
As older adults start to lose friends and loved ones, it can be disheartening. Going through your golden years alone is not appealing. Humans are social creatures, after all. Life does not have to be lonely, though. There are ways to meet new people who have similar interests to you. This can happen either in person or online.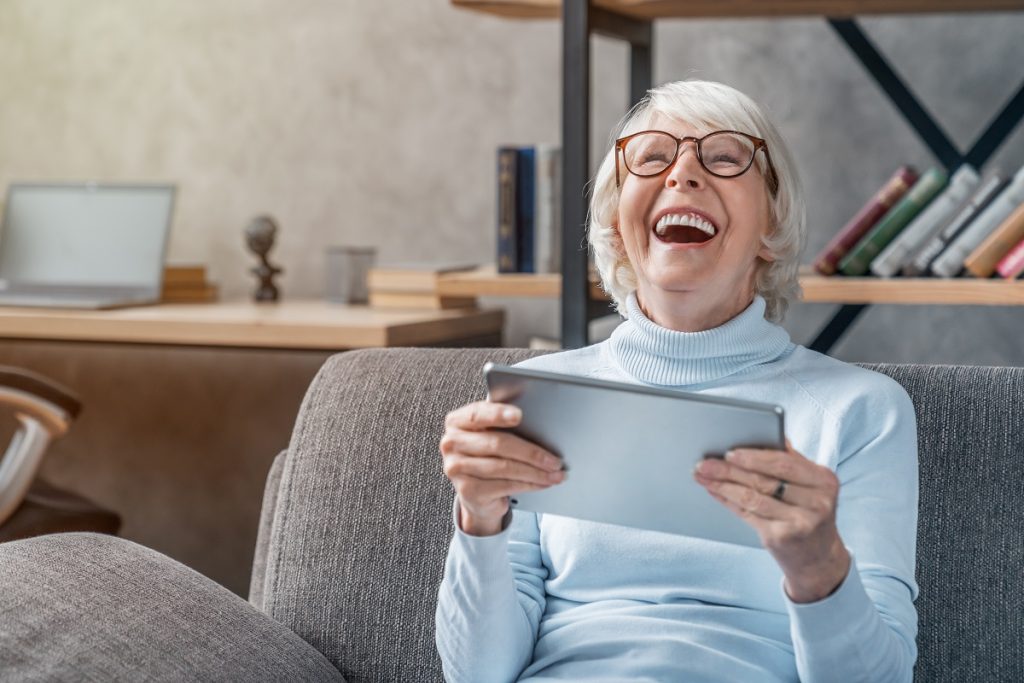 What Are The Best Places For Seniors To Make Friends?
Looking for a way to meet some new people? There are plenty of in-person opportunities that somewhat mobile seniors can enjoy. Some of our ideas will seem very obvious, while others will not.
Senior centers, senior living facilities, and retirement communities are obvious choices. Church, health clubs, and dance or art classes are good places to pursue an interest and make friends. Volunteering is another way to pass the time, make a contribution to the world, and meet new people.
In 2022, the newest way to meet other seniors is online.
The rules for making friends online are not that different than making friends in person. Mutual interests are what draw people together. If you love golden retrievers, sewing, modern art, hunting, or birdwatching, there are websites you can find with a simple search that most likely has a forum or chat group you can participate in. As you make comments, you will come across other commenters you feel a bond with.
The beauty of online groups is that they are so varied that you can search for (and find) groups you'll like. Whether you want philosophical discussion on world peace, the best easy-to-make recipes for holidays, or skin care tips for older skin, the chances are good you can join an existing group.
What Options Are Available Online For Less Mobile Seniors?
In the U.S., 90% of adults have access to the internet. Pew Research verified that 64% of seniors have broadband services at home. The wide availability makes online contact with others possible for the majority of elderly people. In a time when you may be worried about getting sick due to weakened immunity and contagious diseases like Covid-19, online friendships are natural social distancing activities.
For those unfamiliar with how to use computers and internet technology, computer classes are a staple at community centers and senior citizen facilities.
Social media allows seniors to find old friends and make new ones on different platforms. Online sites such as Facebook, Pinterest, and Instagram are freely available to all as a way to share news, insights, interests, and photos.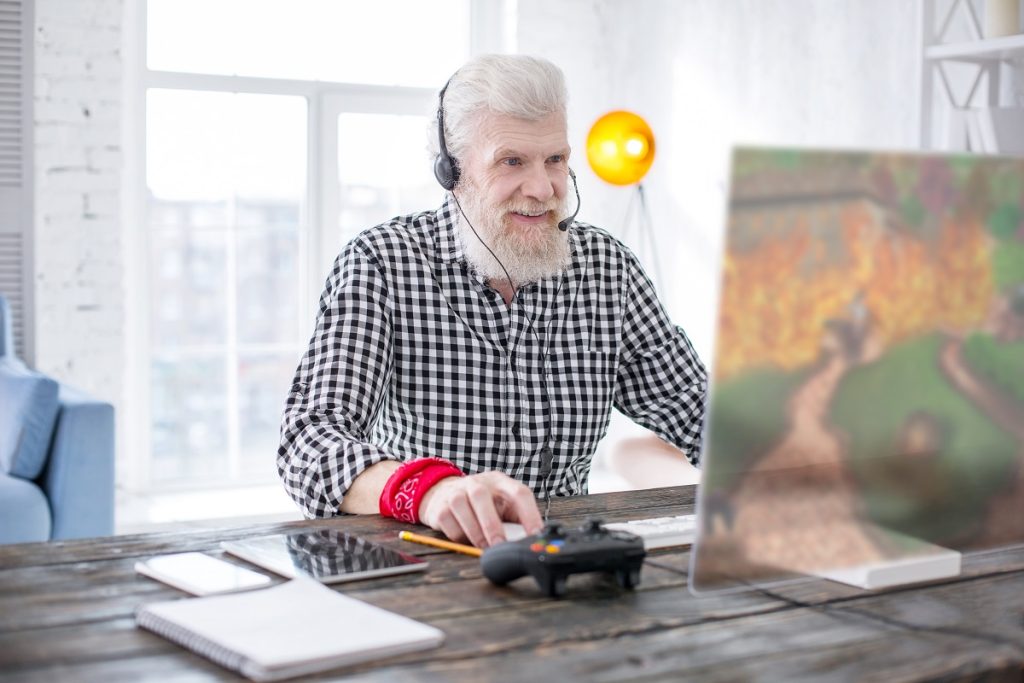 Many activities available in person have online components. For example, book clubs can meet online. Organizations can use online volunteers for many aspects of their programs. Many online forums afford people a place to meet up over the internet, share their opinion, and get feedback from professionals and peers. Many who enjoy playing games in person enjoy online gaming.
What Are Online Groups For Seniors?
An online group for seniors is a group that only lets people of a certain age join. Usually, the criteria to join starts at age 50, although each group has its own rules. You should be able to find groups to join that peak your interest and are also perfectly free.
Are There Websites For Older People To Make Friends?
While you might run across an age-appropriate group on Facebook, such as Crones of Anarchy, that caters to older women, other sites offer a more direct way to meet and make friends with fellow seniors'
AARP Chat is an entire online community of subscribers who are a part of AARP (American Association of Retired Persons,)
Buzz 50 is a free social networking site for people over 50 that features forums, chat rooms, and profile pages.
Gransnet.com is the self-proclaimed busiest online forum for older folks who want to discuss more than their latest aches and pains. The site features a book club, forums, and information about fashion, food, technology, travel, and more.
Olderiswiser.com is another great place to meet other seniors online to discuss many different topics, all of them relevant to those in the later years of life.
Senior Forums poses questions that are offered by other seniors.
SeniorsOnly.Club is a forum for those over 50 to share thoughts, advice, problems, and anything in-between.
SilverSurfers is touted as the number one website for those over 50. This website features news, offers for senior citizens, and covers topics on everything from senior health to games.
Stitch is a website created for people over the age of 50 to find companionship. It is not a dating site in the most traditional sense, as you can seek relationships that offer companionship, not just romance.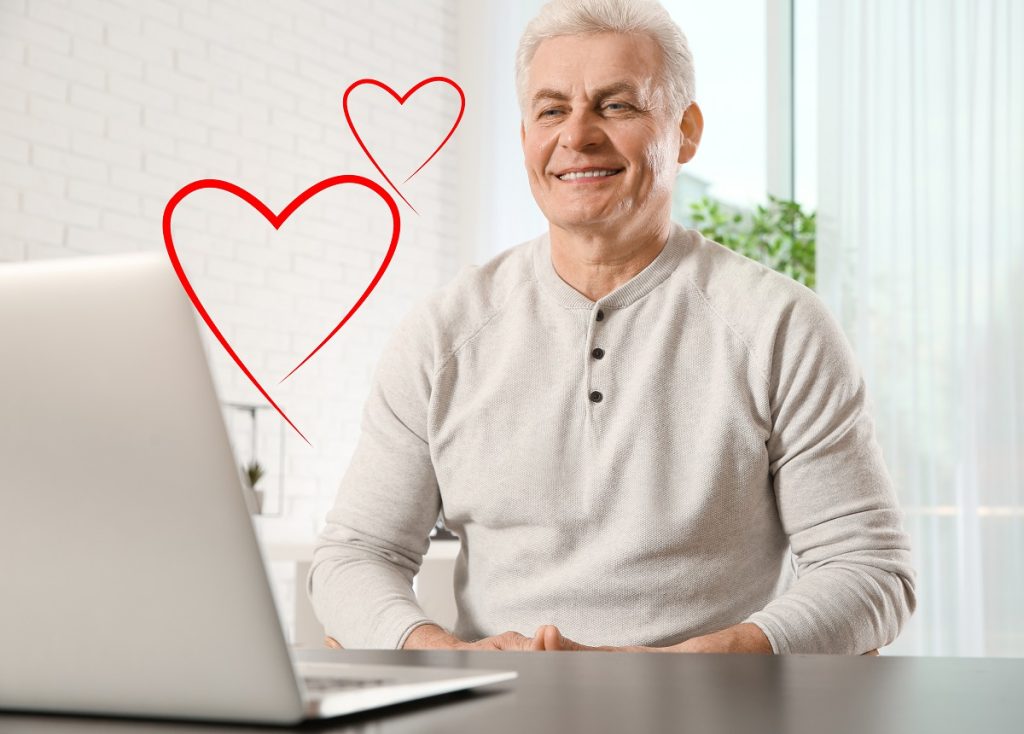 What Dating Sites Cater to Seniors
If you seek a potential romantic partner, there are many dating sites out there, such as eharmony or match, that will help people of any age make a love connection. But what about sites that cater to senior citizens? Some of the best include:
SilverSingles
DateMyAge
OurTime
Where Do Old People Hang Out Online?
There are many places for older people to hang out online. As you can see, everything from dating apps to informational forums exists for people in your age group.
Whether you are looking to make a friend, kill some time, or hope for a love connection, there are opportunities for you.
What Are Some Good Senior Chat Websites?
There are many good senior chat rooms out there. Some free ones include SilverSurfers and Buzz 50. If you are interested in some good online communities for senior citizens, check out our complete list above. Most of the forums have a chat feature.
What Is An Online Group For Seniors?
An online group for seniors is a group that only lets people of a certain age join—usually, the criteria to join starts at age 50, although each group has its own rules. You should be able to find groups to join that peak your interest and are also perfectly free.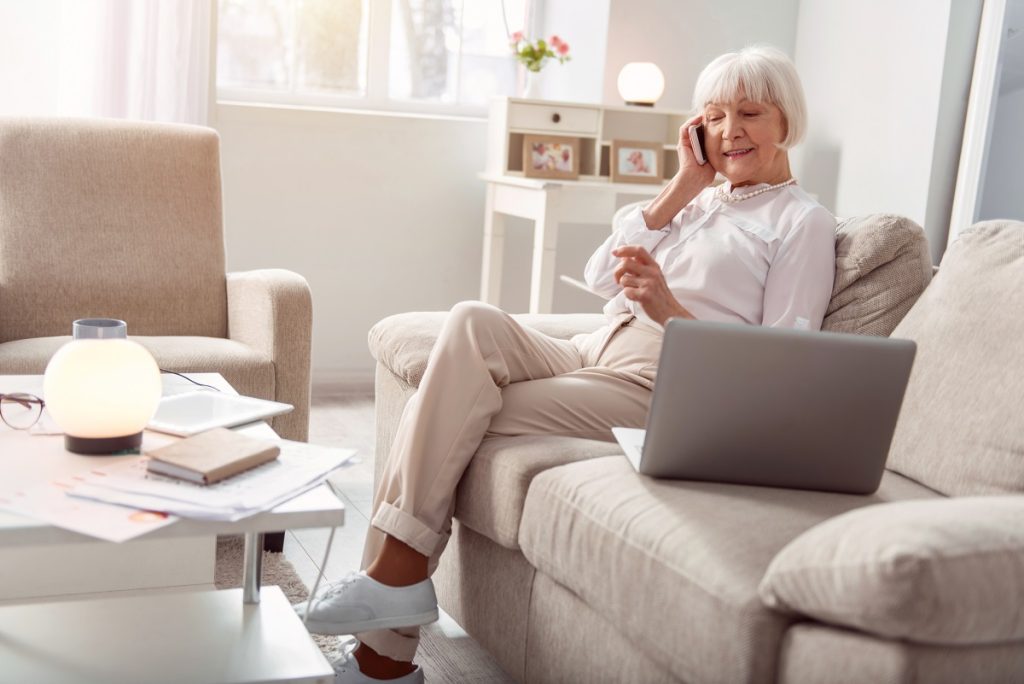 What Are The Benefits Of Joining An Online Group For Seniors?
There are many benefits of joining an online group for seniors. First, you can meet people from the comfort of your own home. This can be wonderful for people with mobility issues, who struggle with illness, or who simply don't have an easy way to get to social activities.
In the age of Covid-19, many people prefer activities that ensure social distancing. An online community keeps you safe and healthy.
Another benefit is that you can find others who enjoy the things that you are passionate about. No matter where you live, you can connect with people on particular topics.
There are myriad of concerns unique to older people. Online groups will have information on everything from menopause to supporting a friend with dementia.