The cost of senior living can be higher than what many older adults can afford, especially if they need medical care or help with Activities of Daily Living (ADLs) and have a fixed income. Retirement facilities, such as assisted living communities and nursing homes, have a high price tag.
Seniors commonly worry about the high cost of senior living. Their income may be much less, and though they may spend less in some categories, prices are on the rise. When it comes to housing, health is often a consideration in selecting the right senior living options.
The cost of common options such as assisted living facilities, nursing homes, and in-home care services can be astronomical. The cost of these options can vary significantly depending on the location, the level of senior care required, and the amenities offered.
In this article, we help you compare the options available and plan to ensure that you have the financial resources to cover the cost of senior living.
What Are The Housing Options For Seniors?
There are many different housing options available to your loved one, including options specifically designed for seniors or offering services and amenities that may be of particular interest to seniors. Some options may be more suitable for seniors who can live independently. In contrast, others may be more appropriate for seniors who need higher levels of care.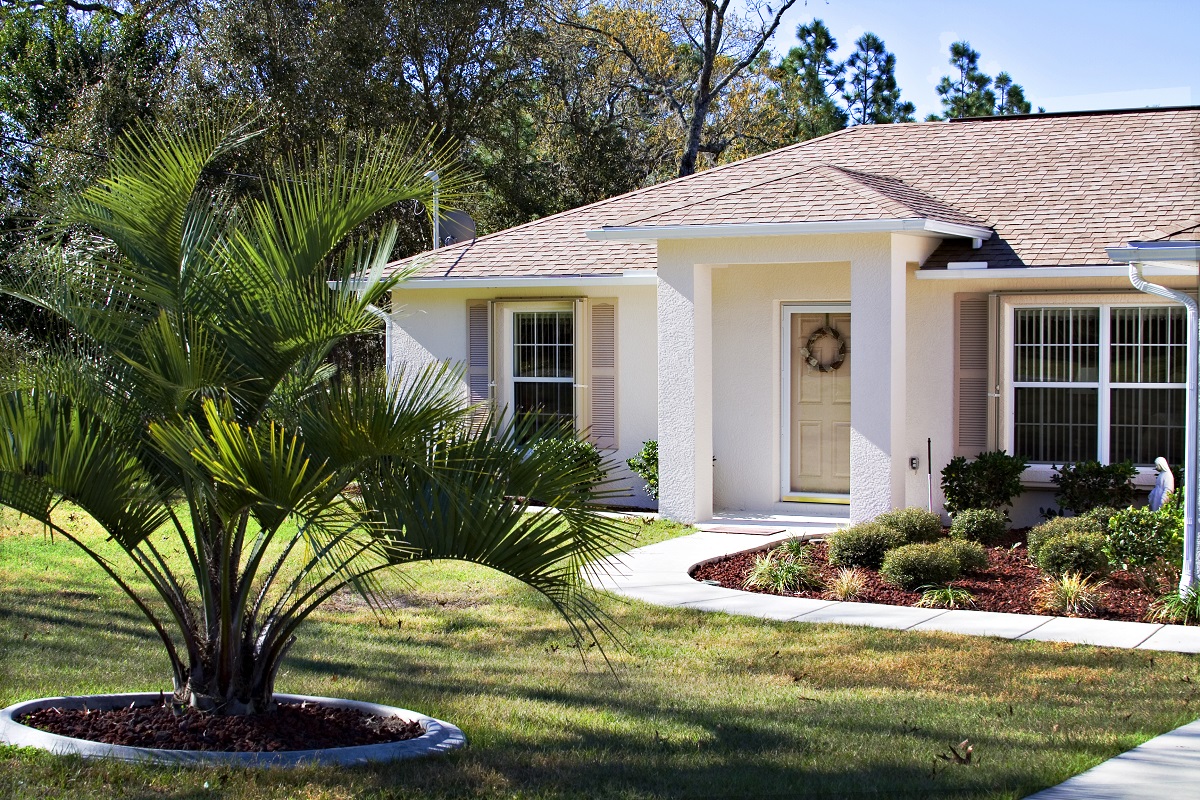 Here are a few housing options that may be available to seniors:
Independent living communities are housing options that are specifically designed for seniors who can live independently. These communities may offer a range of amenities and activities, such as fitness centers, swimming pools, and social events.
Assisted living facilities are residential care options offering a range of services to support the needs of seniors who need assistance with daily living activities, such as bathing, dressing, and medication management. Residents can secure this non-medical help by paying a la carte or through assisted living waivers.
Skilled nursing facilities, also known as nursing homes, are residential care options that provide a higher level of medical care and supervision than assisted living facilities. They might have more specialized services, such as memory care (including for Alzheimer's). Skilled nursing facilities are appropriate for seniors with round-the-clock care needs and medical supervision.
Continuing care retirement communities (CCRCs) offer a range of housing and care options for seniors, including independent living, assisted living, and skilled nursing care. CCRCs give peace of mind by allowing seniors to age in place by providing an on-site range of care options as their needs change over time. They charge residents upfront entrance fees.
How Do The Costs Compare?
The cost of independent living in states across the U.S. can vary widely depending on several factors, including the community's location, the type and level of services and amenities offered, and the individual's ability to pay. Let's examine the costs of four random states (Ohio, Tennessee, and Missouri).
Most of the cost figures are from the 2021 Genworth Cost of Care Survey. As there are no published figures on how independent retirement communities compare to life in a facility where care is included, the medical price for these independent living facilities is assumed to be 30-40% cheaper than basic assisted living. Independent living figures are computed at 35% less in the table below.
The state rates for renting a one-bedroom apartment vary widely throughout the state.
,
Independent Apartment
Homemaker/
Home Health Service
(44 hr/wk)
Adult Day Care
Retirement Community
Assisted Living
Nursing Home Semi-Private
Nursing Home Private
National Median
$1,876
$4,957/$5,148/mo
$1,690
$2,925
$4,500
$7,908
$9,034
Ohio
$788
$4,957/$5,053/mo
$1,733
$3,013
$4,635
$7,300
$8,313
Tennessee
$841
$4,576/$4,576/mo
$1,733
$2,228
$4,105
$7,148
$7,665
Missouri
$809
$4,767/$4,768/mo
$1,907
$1,950
$3,000
$5,262
$5,931
Nevada
$1,060
$5,148/$4,767/mo
$1,788
$2,438
$3,750
$9,216
$10,007
Independent figures from 247wallst. Other figures from Genworth Cost Of Care 2021.
These median costs may not reflect the actual cost of independent living in a specific community or a facility. Many communities charge higher rates for private rooms, specialty services, or additional amenities, and some may offer discounts or financial assistance to eligible individuals.
Figures for states do not consider the rates in specific locations. In Ohio, for example, the cost of living was about $3,013. There is nearly a $600-a-month difference between Columbus, the least expensive city vs. Cleveland, the most expensive.
Columbus $2,655
Toledo $2,742
Dayton $2,763
Lima $2,992
Cincinnati $3,033
Youngstown $3,048
Cleveland $3,211
Do Medicaid and Medicare Cover Living Costs?
Paying for most senior living options is out of pocket. However, long-term care insurance policies, Medicare, or Medicaid may cover the cost of independent living in some circumstances.
Medicare, the federal health insurance program for individuals over 65, covers certain short-term nursing home care types, such as rehabilitation after a hospital stay.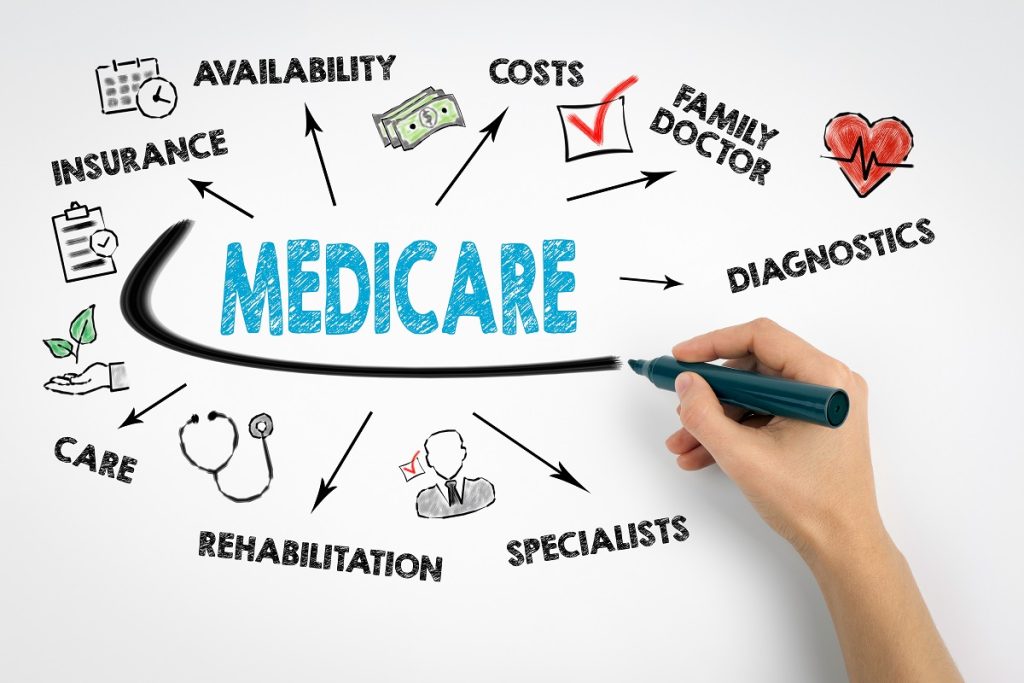 Medicaid offers long-term care insurance for non-medical care needs (custodial care) for those who qualify. The Department of Veterans Affairs provides the Aid and Attendance Benefit, which gives eligible veterans financial support to help with long-term care costs.
According to the Social Security Administration, the average monthly benefit for a retiree over the full retirement age was $1,470 in 2022, with 2023 benefits averaging $1,510 after a record increase in inflation.
Many seniors who depend on these benefits as their main source of income are priced out of many retirement communities and assisted living facilities. They may be able to get nursing home care if they qualify for Medicaid.
Alternative Housing Options
Several alternative housing options may be suitable for seniors, depending on their needs and preferences. Some options to consider include the following:
Adult Family Homes or Adult Foster Care
Adult family homes or adult foster care are residential care options for seniors who need assistance with daily living activities but do not require the level of care a nursing home provides. These types of homes are typically small, residential facilities that provide a home-like atmosphere and offer a range of services to support the needs of seniors.
In adult family homes, seniors live with a caregiver and may share a home with one or more other seniors. Caregivers in these homes are trained to provide various services, including personal care, medication management, transportation, and additional support.
Adult foster care is similar to mature family homes, but it typically refers to a living arrangement in which a senior lives with a caregiver in the caregiver's home. Caregivers in adult foster care homes are trained to support the needs of seniors, including personal care, medication management, and other support.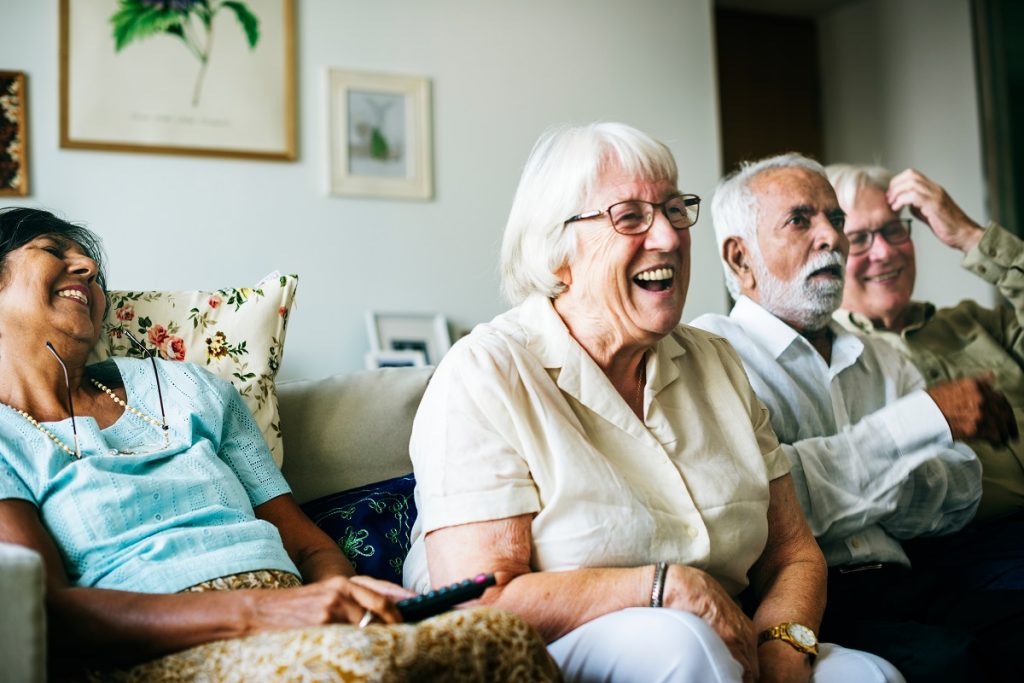 Cooperative Housing for Seniors
Cooperative housing is a housing arrangement in which residents own a share of the property and are responsible for collectively maintaining and managing the property. Suitable housing is often associated with apartment buildings but can also be found in other housing types, such as townhomes or single-family homes.
Low-Income Senior Apartments and Condos
Low-income senior apartments and condos are housing options specifically designed for seniors with low incomes. These properties typically offer affordable rent or purchase prices and may be available to seniors with certain income and asset limits.
They may be funded by federal, state, or local government programs or by nonprofit organizations. Alternatively, they may be owned and managed by these entities or privately owned and operated.
Some examples of low-income senior housing options include public housing, the Section 8 housing choice voucher program, affordable housing, and low-income housing tax credit (LIHTC) properties.
Affordable Housing
Affordable housing is available to seniors with low or moderate incomes at a price below the market rate. These properties may be owned and operated by government agencies, nonprofit organizations, or private developers.
Low-Income Housing Tax Credit (LIHTC) Properties
LIHTC properties are rental properties developed and operated with the help of federal tax credits. They are available to low-income seniors at a price below the market rate.
Public Housing
Public housing is owned and operated by a local public housing agency (PHA) and is available to low-income seniors. Monthly rent is calculated on a percentage of the tenant's income, and the PHA determines eligibility.
Section 8 Housing Choice Voucher Program
Also known as the Housing Assistance Payments (HAP) program, this federal rental assistance program can help low-income seniors afford housing in the private market. Participants in the program receive a voucher that they can use to let a unit in the private market and pay part of the rent.
Section 8 Housing Choice Voucher program, also known as the Housing Assistance Payments (HAP) program, is a federal rental assistance program that helps low-income families, seniors, and individuals with disabilities afford safe and decent housing in the private market.
The federal government funds this program, and the U.S. Department of Housing and Urban Development (HUD) administers it.
Eligible participants in the program receive a voucher that they can use to rent a unit in the private market. The voucher pays a portion of the rent, and the participant is responsible for paying the remainder out of pocket.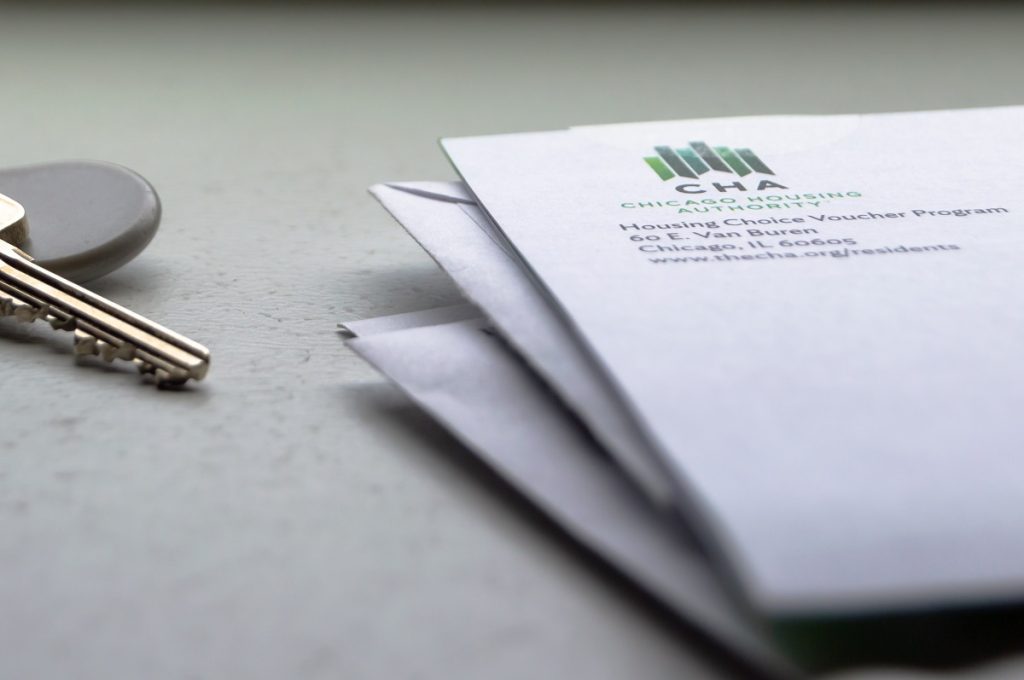 Seniors must meet certain income and asset limits and other requirements HUD sets to be eligible. For example, seniors must typically earn less than 50% of the median income in their area to qualify.
Contact your local public housing agency (PHA) to learn more. You can find contact details of your local PHA by visiting the HUD website or by calling the HUD hotline at 1-800-569-4287.
Unfortunately, many economical options have long waiting lists.
Reverse Mortgages
Seniors can borrow money against the equity in their homes to finance other senior living options. Seniors with a reverse mortgage must continue to pay property taxes, insurance, and maintenance costs, but they do not have to make monthly mortgage payments. This can help to finance some time in other senior living.
Virtual Retirement Communities
Virtual retirement communities are online platforms that provide a space for seniors to connect, communicate, and engage with one another from their homes. These communities may offer a variety of activities, resources, and services to help seniors stay connected and active, such as social networking, educational programs, fitness classes, and other types of group activities.
If you are a senior interested in finding a virtual retirement community, you can search online or ask friends, family members, or healthcare providers for recommendations. You may also want to consider the specific activities or resources you are looking for and choose a community that aligns with your interests and needs.
This option might be of particular interest to seniors who live alone in a home apartment and feel isolated.
What State Has The Most Affordable Housing For Seniors?
It's difficult to identify a specific state with the most affordable housing for seniors, as the cost of housing can vary widely depending on the location, the individual's income, and other circumstances. However, some states may have lower overall living costs, making housing more affordable for seniors.
The cost of living in different cities is compared on a scale known as the cost of living index. The cost of living in the base city is always expressed as 100, as the cost of living in a particular area is then indexed against this number.
World Population Review shows that Mississippi has the lowest costs at 83, while Hawaii has the highest at 193.3. The top 10 most economical places to live are:
Mississippi (83.3)
Kansas (86.5)
Alabama (87.9)
Oklahoma (87.9)
Georgia (88.8)
Tennessee (89)
Missouri (89.8)
Iowa (89.9)
West Virginia (90.5)
Indiana (90.6)
The cost of housing within these states can still vary widely depending on the location and other factors. Additionally, the availability of affordable housing options for seniors may depend on the individual's income and other circumstances. Some seniors may be eligible for government programs or different types of financial assistance that can help make housing more affordable.
Seniors looking to relocate might consider states where housing, transportation, food, healthcare, utilities, etc., are lowest to make their income go further.
Is Living Abroad The Answer For Seniors?
Living abroad can be an attractive option for seniors looking for a change of scenery, a lower cost of living, or the opportunity to experience a different culture. However, there are also many challenges and considerations to consider when considering living abroad as a senior.
Some of the potential advantages of living abroad as a senior may include the following:
Lower cost of living: Depending on the location, living abroad may be cheaper than in the U.S., making it easier for seniors to afford housing, healthcare, and other necessities.
Cultural experiences: Living abroad can allow seniors to experience a different culture, learn a new language, and meet new people.
Climate: Some seniors may be attracted to the idea of living in a location with warmer or drier weather.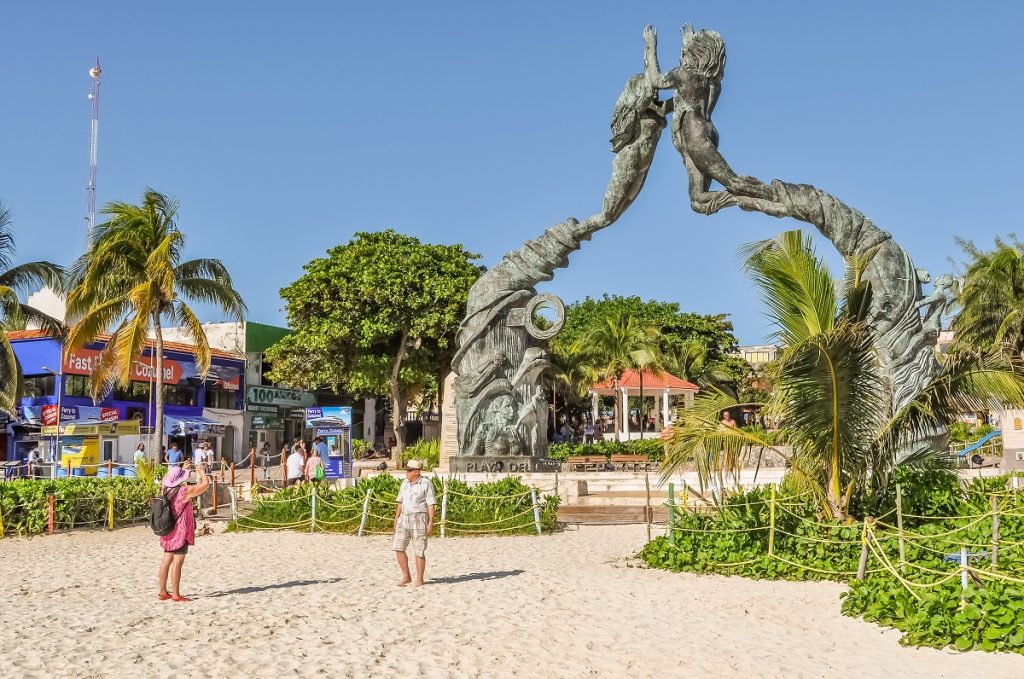 However, living abroad as a senior can also present some challenges, such as:
Distance from family and friends: Living abroad may mean being physically separated from family and friends, which can be difficult for some seniors.
Cultural differences: Adjusting to a new culture and way of life can be challenging, especially for seniors who may be more set in their ways.
Language: Many foreign countries have pockets of English speakers, but knowing the local language will allow seniors to make more friends and transact business, even at the market and restaurants.
Healthcare: Access to healthcare may be limited in some locations, and seniors may need to consider the availability and quality of medical care before moving.
Legal and financial issues: Living abroad may involve dealing with different legal and monetary systems, which can be complex and require a lawyer or financial advisor.