Assisted living facilities (or ALFs) offer a custodial level of care which may include help with ADLs (activities of daily living) with considerable independence. A CCRC, or a continuing care retirement community, offers multiple levels of care in the same facility or campus as needed.
Assisted living is a logical progression for seniors unable to manage independent living but not ready for 24/7 skilled nursing care.
Now generally known as "Life Care Communities," continuing care retirement centers or CCRCs provide residents with a plan for the future as they offer a continuum of care.
What Is The Difference Between CCRCs And Assisted Living?
Assisted living is a compromise between independent senior living and skilled nursing. While the costs of nearly $5,000 per month make it unaffordable for many seniors, it is the desired next step for many seniors.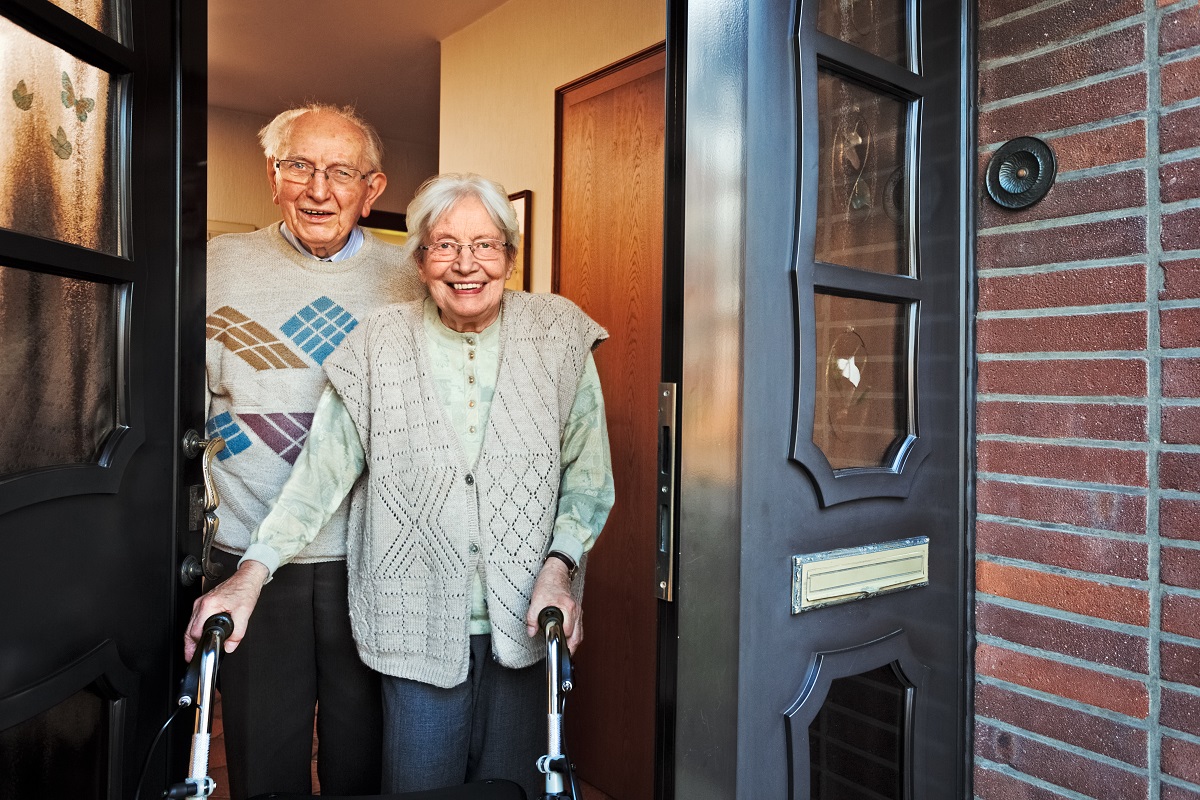 CCRCs combine independent living, assisted living, and nursing home care. They start out in a home or apartment designed for independent living, with a lively community featuring a variety of stimulating social activities. They promise a continuum of care for your loved one. The services provided include life care, medical, and memory care services, all on an ad-hoc and long-term care basis.
Assisted Living
Assisted senior living allows you to live independently in a facility with staff available to help with everyday physical tasks that cause problems for some elderly people. In many ways, the facilities are like independent living communities but with additional on-site care and health services.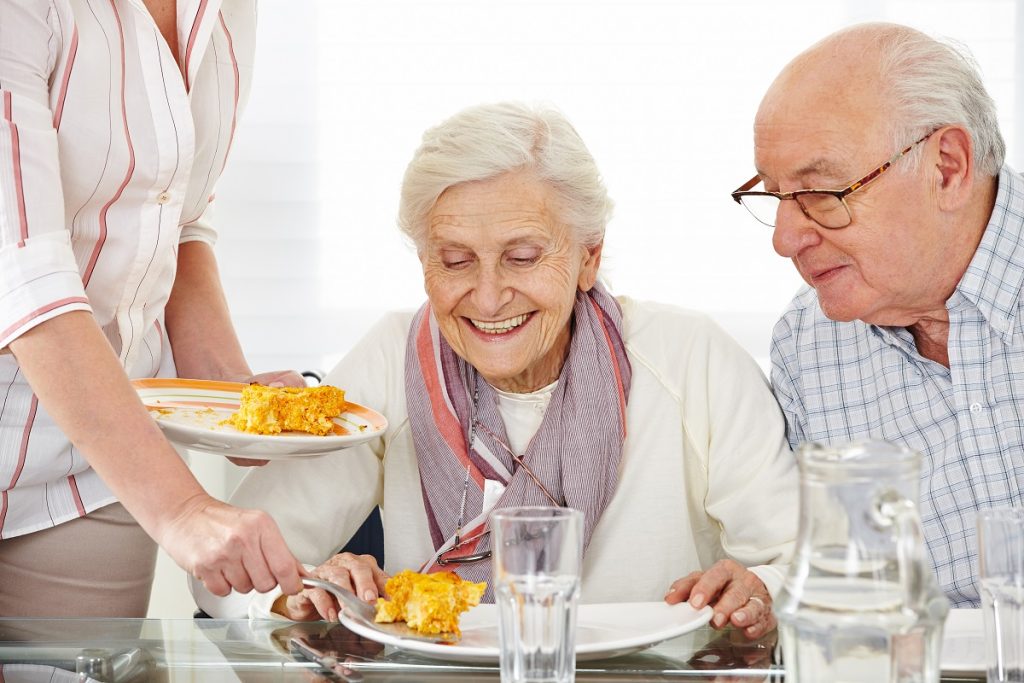 The design is often like a typical apartment, but a team is available to provide the extra services people need to carry out the activities of daily living (ADLs). The unit can help with activities such as washing, dressing, medication management, food preparation, or toileting that some people need.
Most assisted living facilities operate on a "pay what you need" arrangement. There is a basic cost, and then you pay for the services you require – which is especially useful if you are still capable and don't need as much help as someone frailer than you. As you become more infirm and your health care needs increase, you can start adding the necessary care facilities. Some assisted senior living communities include specialized services like memory care.
Memory care assisted living facilities ensure that a patient's food, drink, medication, and activities are carefully planned, monitored, and regulated. Proper nutrition, hydration, and scheduling are vital to maintaining the health and well-being of a patient with dementia or Alzheimer's.
With assisted living, help is always on call. Most facilities allow a resident to increase the care level of residents without their moving. Some people whose condition does not ultimately require daily medical care live out their lives in assisted living.
CCRCs
The Continuing Care Retirement Community (CCRC) model often requires an entrance fee of $30K-$1M or more.
This price often provides housing plus some or all medical costs on a continuum of care, including skilled nursing care options and rehabilitation services. In contrast, rental communities like assisted living developments may not offer the increased personal care you require if your needs change drastically.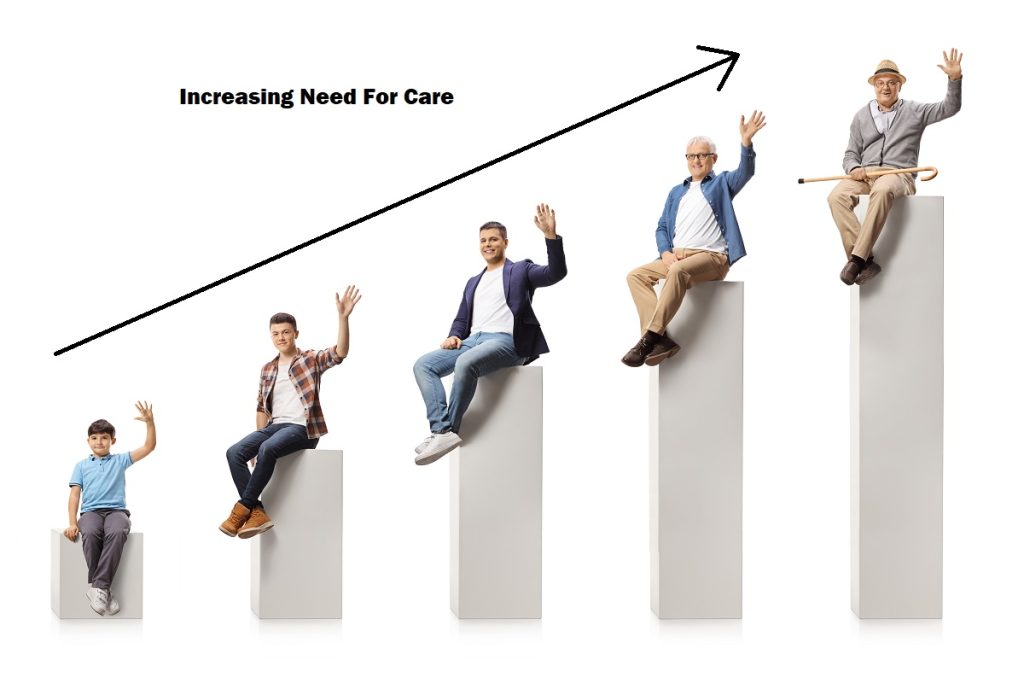 Many communities guarantee a refundable payment of up to 90% if a resident uses the entry fee payment method. You then have a fixed monthly rate allowing you to budget and plan your future living options with more security.
Monthly rentals usually suit older retirees or ones that wish to live in an apartment building near restaurants, theatres, and other amenities.
CCRC residents have access to many senior living options, with their own independent dwellings and typically priority and, sometimes, exclusive access to various medical options, such as dementia care, 24/7 skilled nursing facilities, and assisted living. Having these services available on-site means a life plan community resident never has to leave the campus even when their health needs increase.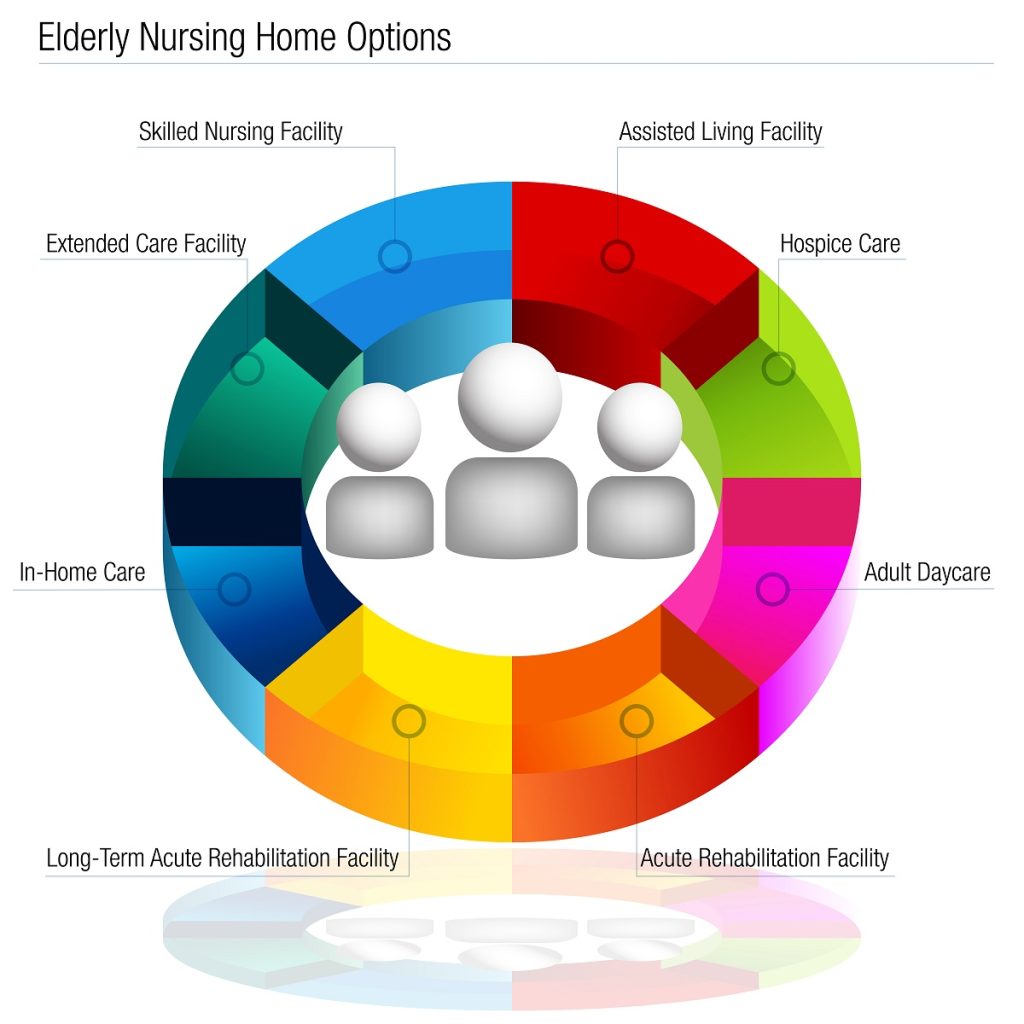 What Are The Advantages Of Assisted Living?
Assisted living facilities create a tailored approach to your loved one's wellness and senior care needs. These requirements may include 24/7 nursing care, medication management, or behavior monitoring.
Assisted living communities promote independence wherever possible but can provide help with daily activities like bathing, dressing, and housekeeping.
Helping residents with potentially dangerous activities such as cooking and driving is an important aspect of how an assisted living community works. They operate a culture of safety that prevents falls and other age-related accidents. Wearable alarms, swipe-card access, and CCTV add an extra layer of security and give peace of mind to a resident's children and other relatives.
A well-attended and busy program of social activities helps to maintain and stimulate older adults, thereby slowing mental decline. For example, on-site art, pottery, and educational classes are popular community events. Outings and organized holidays also feature in many community curricula.
On-site healthcare services, from recuperative treatment to memory care therapy, may be available for a fee so that residents need never leave the community campus for many of their medical needs. Facilities have access to a registered nurse 24/7, also with access to a physician.
Assisted living developments try to feature all the amenities you are used to in your neighborhood, either on-site or nearby. They will probably have swimming pools, fitness centers, beauty salons, chapels, and dentists, for example, within easy reach of your door. What the facility offers may depend on the age of the facility and the price.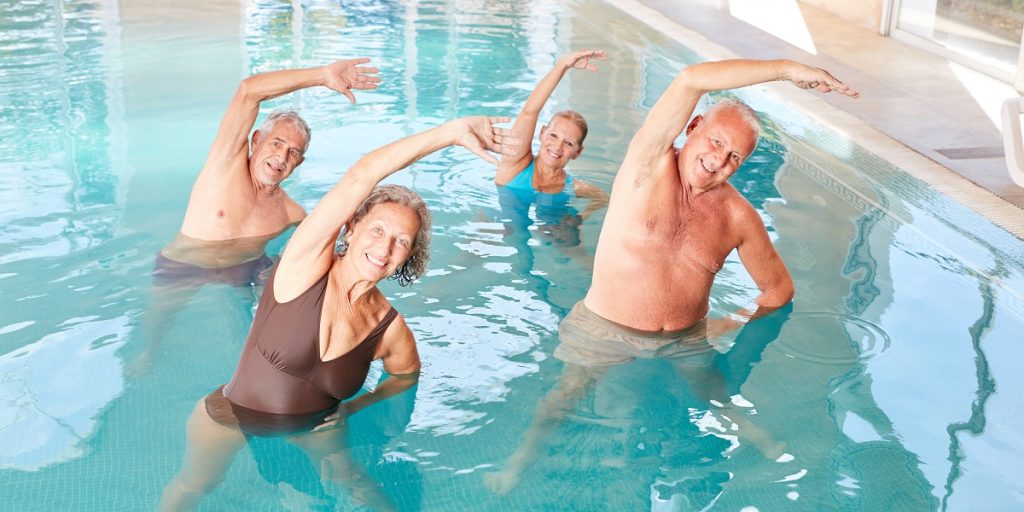 Assisted living is more specialized than a traditional retirement community but doesn't offer the same level of care as a nursing home or hospital. Your loved one can enjoy a sense of real independence while always feeling part of a community.
The services an assisted living community provides free up a resident's time. They will take care of housekeeping, cooking, and even physical tasks like yard maintenance. Units may have kitchenettes, so a resident could easily fix a snack or occasional meal.
Many assisted living developments offer a high standard of cuisine emphasizing the correct nutrition. Many of the menu items are locally sourced and prepared by qualified chefs. Restaurant-style dining is also available in most facilities.
What Are The Advantages Of A CCRC?
A CCRC offers all-inclusive on-site and offsite activities and transportation.
Several dining options are generally available, often provided by professional chefs.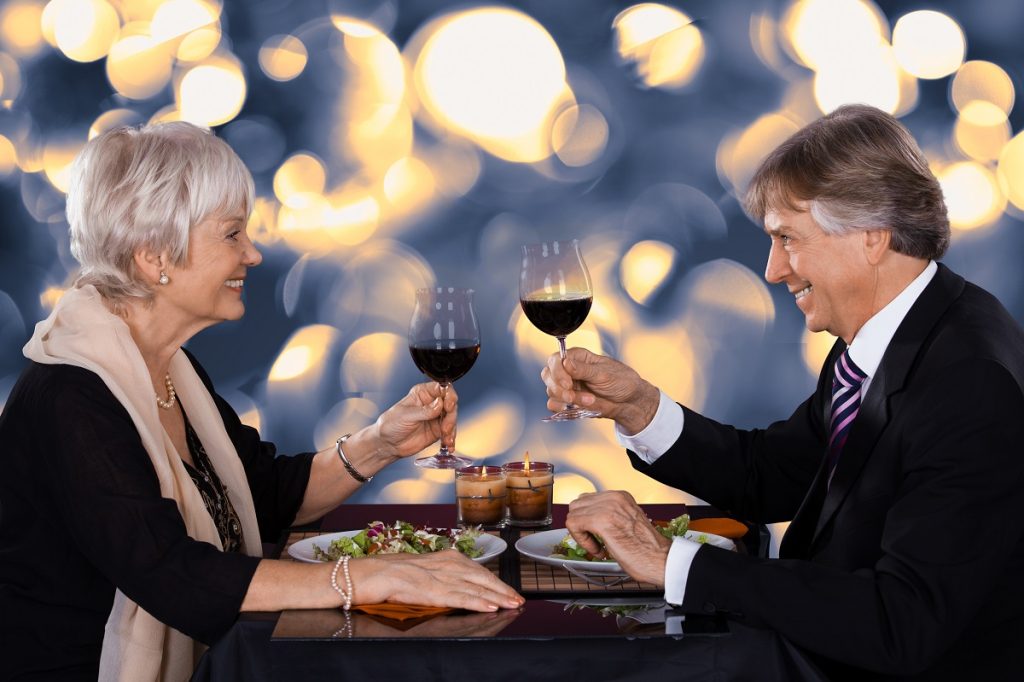 Safety and security at a CCRC are usually more effective than in a 55+ community due to smaller areas to monitor.
CCRC facilities are designed to cater to long-term stays, especially as you require more specialized levels of care. Residents do not move on to other communities and maintain their friendships and social connections for longer.
Residents of a CCRC have no maintenance chores to worry about. All janitorial and landscaping services are provided, as is assistance with daily living and skilled nursing care.
CCRCs offer residents priority access to a complete range of medical care. Medical staff is on-site 24/7.
Although the entry fees are high and the monthly fees variable, the price includes the cost of the facility. If you stay long enough, you may find you amortize the initial cost.
What Are The Disadvantages Of Each?
Disadvantages Of A CCRC
CCRCs require high entrance fees and monthly fees to pay for the comprehensive maintenance and medical care services they offer.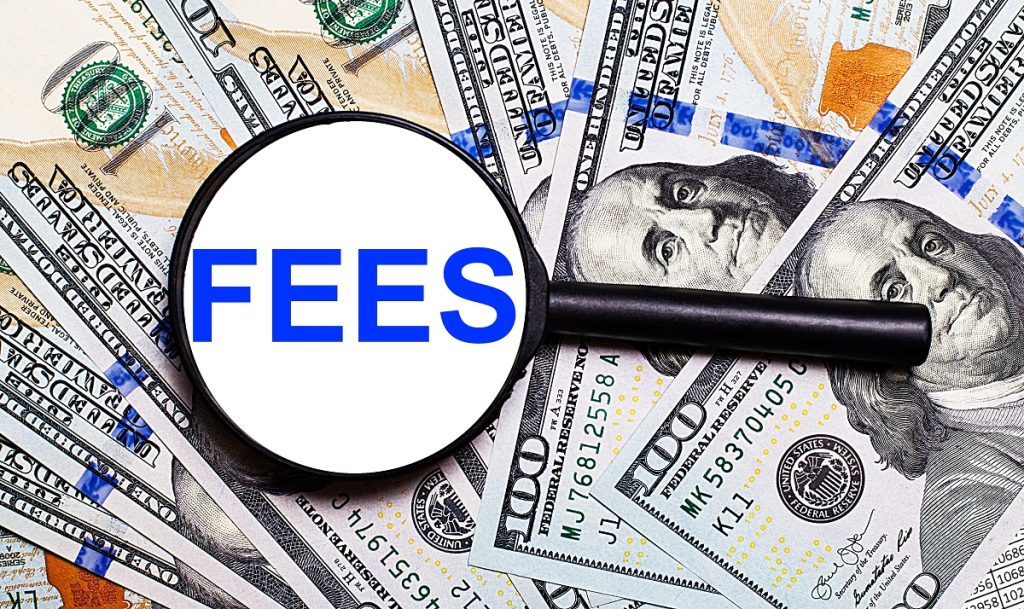 Many residents sell their homes – often their main asset – to afford the entrance fees. As a result, their future depends entirely on the financial well-being of the CCRC they have bought into.
There are several ways of acquiring a place in a CCRC, but you may not even own your unit and have a limited ability to sell it without taking a loss.
The high costs of a CCRC are based on the likelihood you will need advanced care as you age. If you never need the care or die suddenly in your early years in the facility, you may not get your money's worth.
Depending on your contract, you may forfeit all or part of your entrance fee when you leave or die, so your heirs get little or nothing.
Disadvantages Of Assisted Living Communities
The assisted living facility charges a substantial monthly service fee that covers meals, laundry, and transportation to doctors, with extra charges for other services such as shopping, housekeeping, or laundry.
Most types of communities charge extra for garage or carport space, salon services, pet care, and physical and occupational therapy.
The price of an assisted living facility is based on amenities and the usual housing variables such as location and square footage.
Assisted living communities can provide more care but at a price. While the available services are highly customizable, the service is less specialized than that offered by skilled nursing care.

Some residents with extensive needs must pay to hire additional caregivers who come to the facility rather than moving to a nursing home. However, a nursing home is almost twice the cost of assisted living, so unless someone needs extensive medical care, they might still come out ahead.
| | |
| --- | --- |
| ASSISTED LIVING | CCRC |
| Independent living with help available for activities of daily living | Independent living with the transition to assisted living or nursing home care |
| Social activities to combat social isolation | Social activities to combat social isolation |
| 24/7 nursing on call, plus access to a physician | 24/7 nursing on call, plus access to a physician & medical services |
| No skilled nursing on site | Skilled nursing on site |
| Amenities that vary by site | Amenities that vary by site |
| Housekeeping and laundry services available for an extra charge | Housekeeping and laundry services available for an extra charge |
| Dining options, with quality cuisine managed by chefs | Dining options, with quality cuisine managed by chefs |
| Transportation to doctors and shopping | Transportation to doctors and shopping |
| Can pay for more customized care, if needed | Ongoing care included in some plans |
| Monthly rental with an average rate of $4,500 per month | Buy-in fee, plus monthly payment. Rental options may be available, but medical care is usually out-of-pocket |
| Not covered by Medicare or Medicaid | Nursing home facilities may be Medicaid-certified |
| When funds run out, the resident must leave | Contract dictates what happens if the resident runs out of funds. Benevolent funds may be available. |
What Is The Best Type Of CCRC For A Person Who Wants To Age In Place?
One of a CCRC's biggest selling points is that it offers on-site medical facilities and services that mean you never have to leave the community because it cannot provide the care you need.
Most CCRCs offer up to five types of contracts for their residents. These contracts range from the ones offering the most specialized and comprehensive levels of care as standard to others providing more of a "pay-as-you-go" service, often called a "fee-for-service" contract.
Type A or Life Care Contracts 
This type of contract would be the best fit for somebody who wishes to age in place. It guarantees personal assistance, nursing care needs, shelter, and retirement-living residential services for however long the resident lives in exchange for an entrance fee and monthly payments.
Type B or Modified Contracts
Type B contracts might be suitable for those who would like to age in place. These contracts often have lower monthly fees than Type A contracts but with the same housing and residential amenities. However, when CCRC residents' needs change and require a higher level of care, the community only charges the independent living rate for a specified time. The occupants pay a full or discounted per-diem rate when this period finishes.
What Is The Best Age To Move Into A CCRC?
Most residents move into a Life Plan Community at age 85. Many industry analysts, including the Wall Street Journal, encourage residents to move there in their 70s, even though they may not need care until later.
CCRCs aim to meet all levels of care needs, no matter the patient's age. However, Sue Johansen, senior vice president of A Place for Mom, the senior care referral service, says older adults should move in while still active rather than waiting until they aren't.
Johansen says, "There are advantages to moving into a CCRC as a "young" senior. One major one is financial – you are locked into a fixed monthly fee after your buy-in costs, no matter the level of care you might need in the future,"
Laurie Orlov from Aging and Technology Watch questions the value of this logic as a prospective resident may not need the care yet guarantees it at a high price. What they eventually need may not be what is available when the time comes, so most people might be better off in a 55+ plus community or assisted living in their earlier years.
Less Isolation
A lower move-in age gives you more chances to make friends in your community, whether in assisted living or a CCRC. These connections give residents a more active lifestyle and less isolation, especially if their life partner is no longer with us.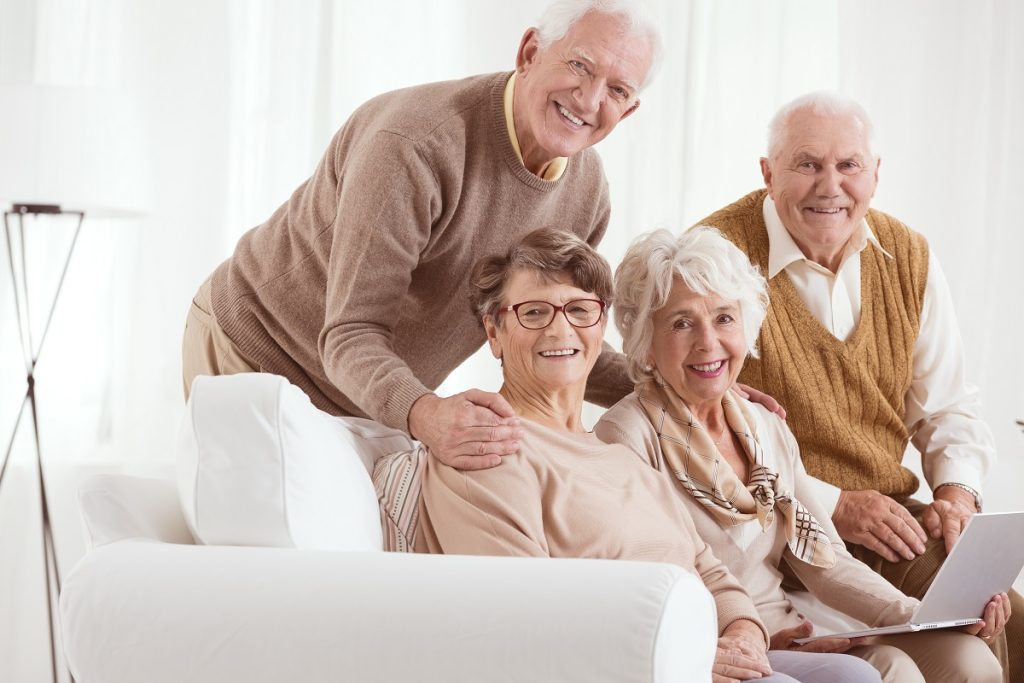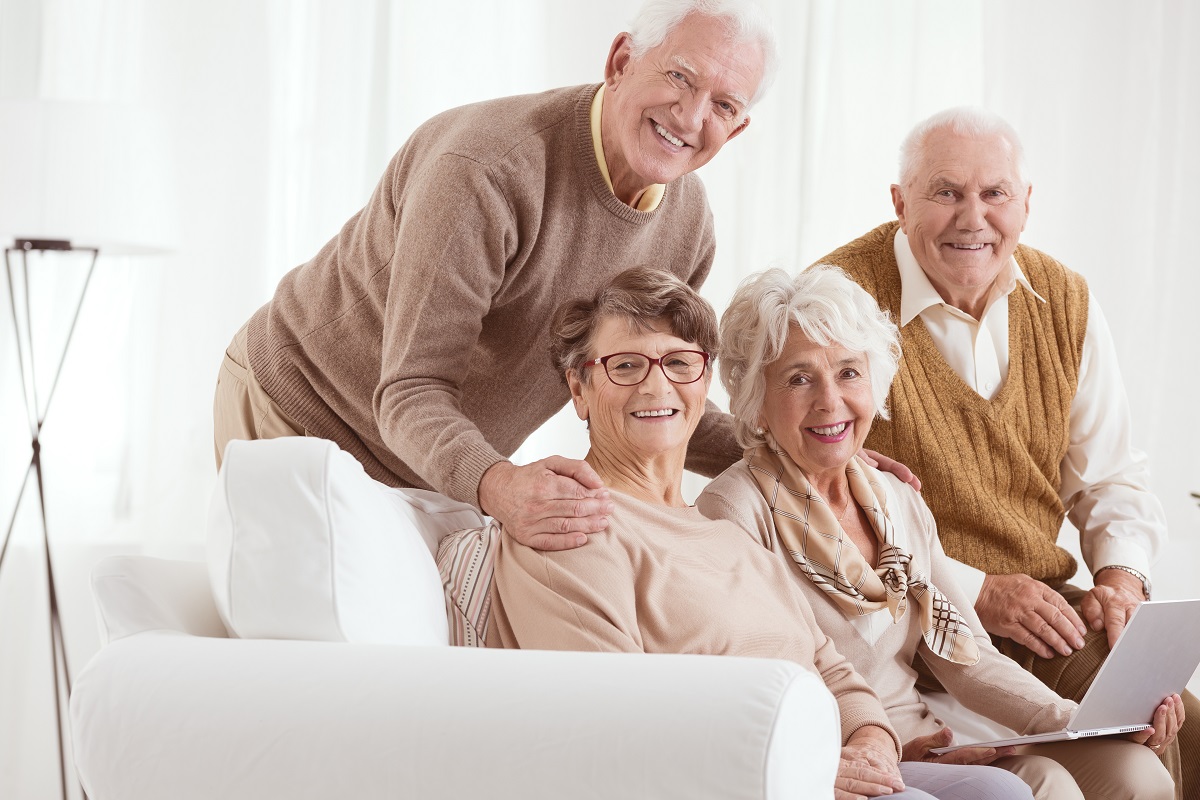 Dr. Susan D. Leonard, a geriatric medicine specialist, says, "Moving sooner will allow one to live independently but adjust to the community."
Arguably, what Lenoard says would apply to assisted living as well.
Entering a CCRC while still active means you will benefit more from the physical therapy activities.
Some CCRCs insist on physical and mental health assessments for prospective residents and require them to be still capable of independent living.
The younger you are, the most easily you will cope with the stresses and rigors of moving into a new property. Relocation stress syndrome can be a real problem for more older adults and can harm the frail and less resilient.
What Happens When You Run Out Of Money In A CCRC Vs. Assisted Living?
Many CCRC residency agreements contain a section in their terms and conditions called a "Lifetime Guarantee" or similar. Reassuringly, an increasing number of CCRCs ensure they have obtained approval for skilled nursing home-standard care under Medicaid if any residents face financial difficulties.
The CCRC management body should mention in its contract what would happen if the resident suddenly could not pay their monthly fees. Downsizing, using some of the original buy-ins to cover the costs, or using available benevolent funds could solve the problems.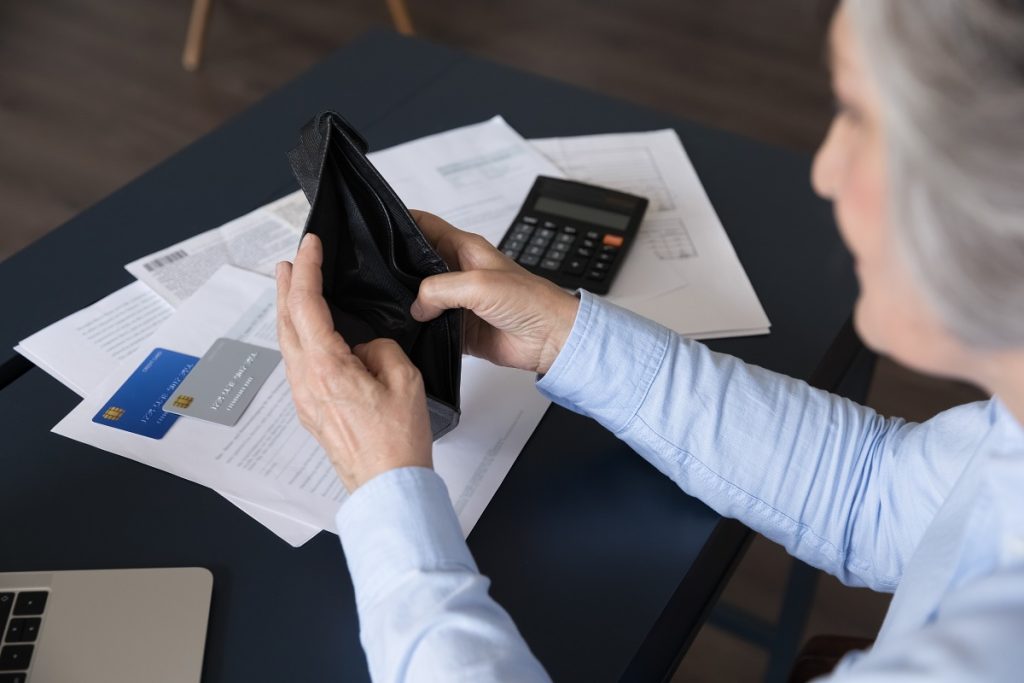 Assisted living is a monthly arrangement. Medicare or Medicaid do not cover assisted living, so a senior who run out of money will probably need to leave. Medical waivers in some states cover personal care and some nursing services in assisted living but not the room and board. Even after subtracting what might be covered, the cost may be beyond what a senior can pay.