Neither Medicare nor medical insurance pays the cost of assisted living. However, some states issue Medicaid waivers to cover certain expenses such as personal care services, homemaker services, case management, transportation, and personal emergency response systems. They do not, however, cover room and board.
Family members may find themselves in the difficult position of figuring out senior care for loved ones. Assisted living is often the best way to strike a perfect balance when a loved one does not need nursing home care but struggles with independent living.
Financing that, however, can be tricky. Families may first turn to Medicare but quickly find that it does not cover long-term care. While Medicaid does not cover the room and board portion of assisted living, there are waiver programs to help defray costs.
How Do Seniors Usually Pay For Assisted Living?
Wondering how to pay for assisted living facilities? Many individuals pay via personal funds, called private pay. Another method of financing assisted living is through insurance policies, either health insurance or long-term care policies.
People can use assets such as life insurance equity, home equity, or retirement accounts to pay for the assisted living care option. Those who qualify for Veteran's benefits may receive financial assistance from the VA. Lastly, there is public assistance.
Why Doesn't Medical Insurance Pay For Assisted Living?
In general, health insurance does not cover the room and board portion of assisted living because it is custodial and non-medical in nature. However, insurance, including Medicare, covers medical expenses that occur. What pays some parts of the cost of living in this type of care facility is long-term care insurance. That type of coverage is costly even if taken out when the person is younger, but it can be a lifesaver.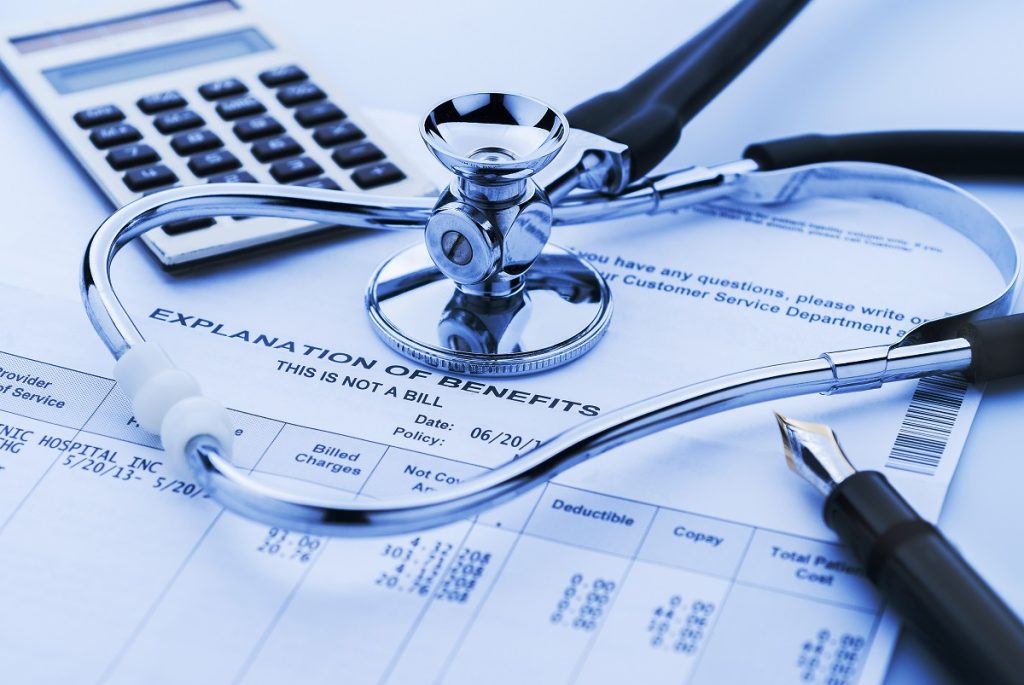 As mentioned prior, many people need to turn to other options to help pay for assisted living. For example, some people might use life insurance policies to help. Typically, only policies with a face value of $50,000 can be converted into a monthly payment for your facility. The policy may only pay out 20-50% of the face value. The other downside? When you pass, your loved ones will no longer receive payment.
Some services, such as ElderLife Financial, can help you determine whether cashing in life insurance is worthwhile and can even help arrange bridge and personal loans to help fund assisted living.
What Are Medicaid Waivers?
Medicaid is a government-run program that provides insurance to individuals with limited income and resources. Medicaid programs are run by each individual state. Because of this, eligibility requirements vary by state, as do the Medicaid benefits and programs offered.
A Medicaid waiver is a provision that will allow state Medicaid to waive rules that would apply to Medicaid. Due to these waivers, states can provide things to people that might not otherwise be possible.
There are a few different types of Medicaid Waivers.
Section 1115 Waivers: These waivers allow states to try new approaches to deliver Medicaid care and financing. One catch is that the waivers need to be budget neutral for the federal government. In other words, the change cannot be more costly to the government. An example is that if the person is receiving in-home care due to the waivers, it cannot cost more than a nursing home would cost.
Section 1915 (b) waivers: This allows states to provide care through managed care delivery systems. They contract with state Medicaid agencies and are paid directly from this fund. The downside of this is the individual loses choice and voice.
Section 1915(c) waivers: This applies to Home and Community Based Services (HCBS) waivers. These waivers allow states to provide HCBS to people who need long-term care, allowing them to stay in their own homes and community rather than being forced to go to a nursing home.
Do You Need A Doctor's Note For Assisted Living?
While you do not need a doctor's referral to live in an assisted living facility, your doctor may have to sign off if you hope to get any portion of it paid for by Medicaid. Remember that the parameters vary by state, so you need to know what the qualifying rules are for assistance.
In Florida, for example, Medicaid will help a person who needs help with 3 or more activities of daily living. Those with lesser needs could qualify for help via the waiver system, more specifically, an assisted living waiver.
If you are in a skilled nursing facility, a physician has documented why you need round-the-clock caregivers to attend to your medical care needs.
Do All States Offer Medicaid Waivers?
Yes, all states offer at least some type of Medicaid waiver. For a complete list of these, visit the State Waivers List put together by Medicaid.gov. This helpful website allows you to refine your search by state.
What Does Medicaid Cover In Assisted Living?
Case Management
Homemaker Services, including meal prep and light housekeeping
Personal Alert Systems meant to alert a call center or loved one
Personal Care Services such as help to complete activities of daily living (ADLs)
Transportation to appointments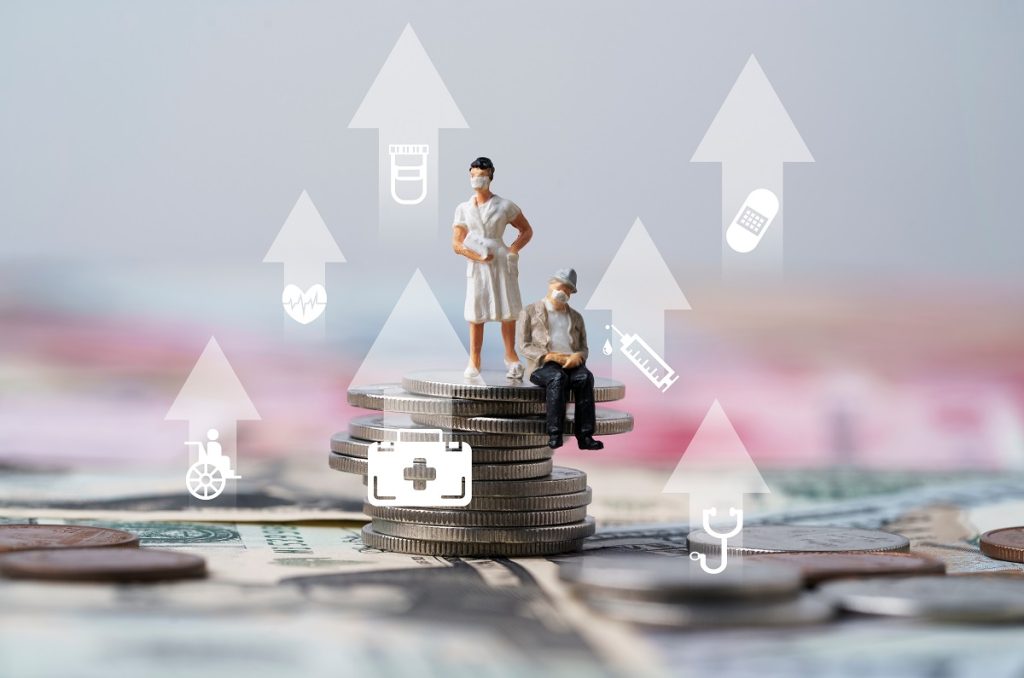 What Do Different States Call Assisted Living?
Many people use the terms "nursing home" and "assisted living" synonymously when an assisted living community is quite different. Nursing homes provide care to those with medical conditions that render them unable to perform activities of daily living. Those in assisted living require less help.
If what you or a family member need is assisted living care rather than skilled nursing care, you will find that states have different terms for it, such as residential care, adult foster care, personal care homes, and supported living. The residences may be called board and care homes, residential care, personal care homes, and senior group homes.
Terms used in some states include the following:
| | |
| --- | --- |
| State | Alternative Names For Assisted Living |
| Alaska | residential supported living services |
| Colorado | alternative care facilities |
| Connecticut | congregate housing |
| Georgia | alternative living services |
| Indiana | assisted living and structured family caregiving |
| Kentucky | adult foster care for seniors with intellectual or developmental challenges developed before age 22. |
| Maine | residential care |
| Massachusetts | also called group adult foster care for programs |
| Michigan | adult foster care or homes for the aged |
| Nevada | augmented personal care |
| New Hampshire | adult family care |
| Pennsylvania | adult foster care |
Most other states have provisions named for assisted living, but using the right terminology is key. While you work to figure out what type of help you are looking for, keep in mind that assisted living can go by different terms. Be certain to ask questions to ensure you are looking at the right type of facility.
Unfortunately, many states who cover personal care in assisted living situations or at home have limited enrollment. Programs that cover personal care at home are more common than ones that offer it in assisted living.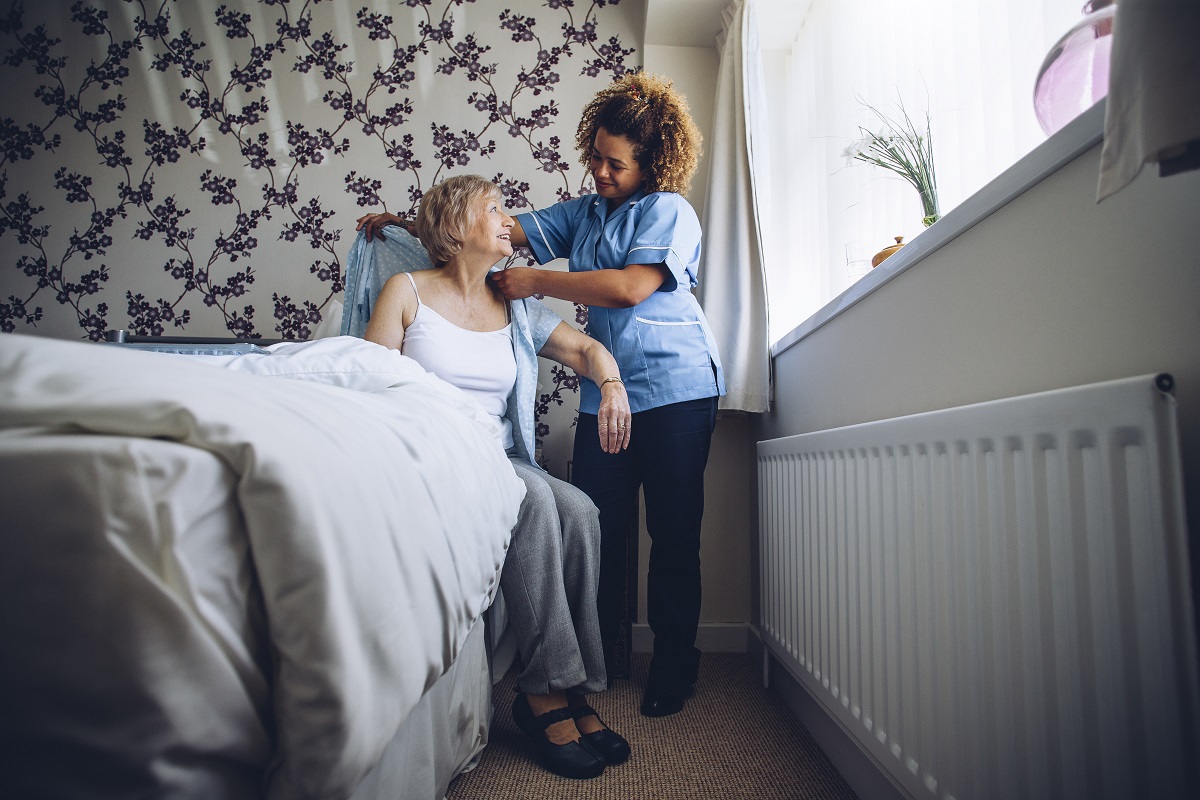 For a more complete picture of what Medicaid pays for in assisted living, see our related article, Financing Assisted Living For Seniors Who Need A Little Help.
Some other terms for assisted living include board and care homes, residential care, personal care homes, and senior group homes.
Does Medical Pay For Assisted Living? Examples By State
Does Medi-Cal pay for in-home nursing? In California, Medicaid is called Medi-Cal. If you meet the low-income requirements and can document medical need, your in-home nursing health services should be paid for.
How do you qualify for assisted living in Oklahoma? If you are a legal resident of Oklahoma who has an annual income below $2,250 with an asset limit of $2,000, you can qualify for help paying for assisted living in that state.
Does Medicaid cover assisted living in Virginia? Senior citizens living in Virginia who are nursing home eligible may be able to get financial help to live in assisted living instead. The program, a Medicaid waiver, is called the Commonwealth Coordinated Care Plus Medicaid waiver.
Does Medicaid pay for assisted living in South Carolina? South Carolina's Medicaid program is called Healthy Connections. While it will not pay for the room and board portion of assisted living, it can be used to finance other aspects such as help with ADLs such as personal hygiene or toileting.