Communities for seniors 55+ vary in what they offer and may cater to different lifestyles, preferences, and economics. You can pick retirement communities geared to active seniors, religious preferences, singles only, RV lifestyle, and more. You should tour 55+ communities to see the amenities and get a feeling as to whether this one is for you.
Seniors who want to surround themselves with peers of similar age with shared interests often gravitate to 55+ communities to enjoy their "golden years" living in a safe, quiet environment.
A 55+ community is an active adult living area with at least one resident over 55 living in each property. Available for purchase or rental throughout the country, the amenities and locations of these retirement communities appeal to people above 55.
Homes in 55+ communities are smaller than usual, often in areas with townhouses, condos, and apartments. They offer privacy and community, usually without the residents being responsible for maintenance.
What Do You Look For When Touring A 55+ Community?
Doing your research and asking the right questions will save you a lot of heartache later. Moving is a costly hassle, so when settling upon a 55+ community, you want to find the right one.
You want to find a dwelling that suits you, but there is so much more to consider. You are committing to a community, so you should find a location that meets many objectives.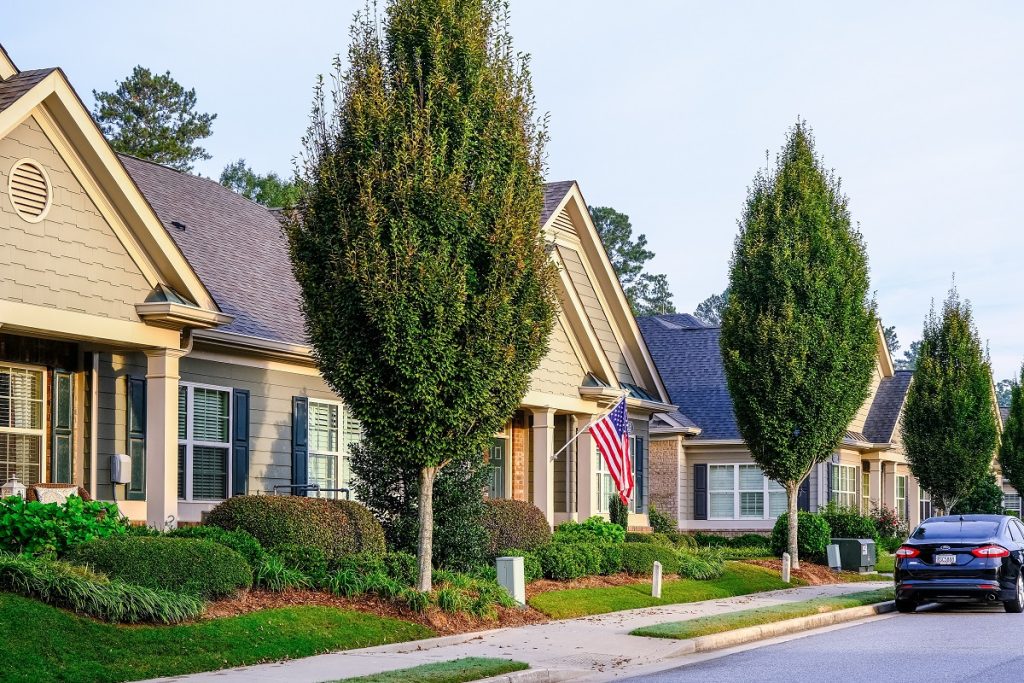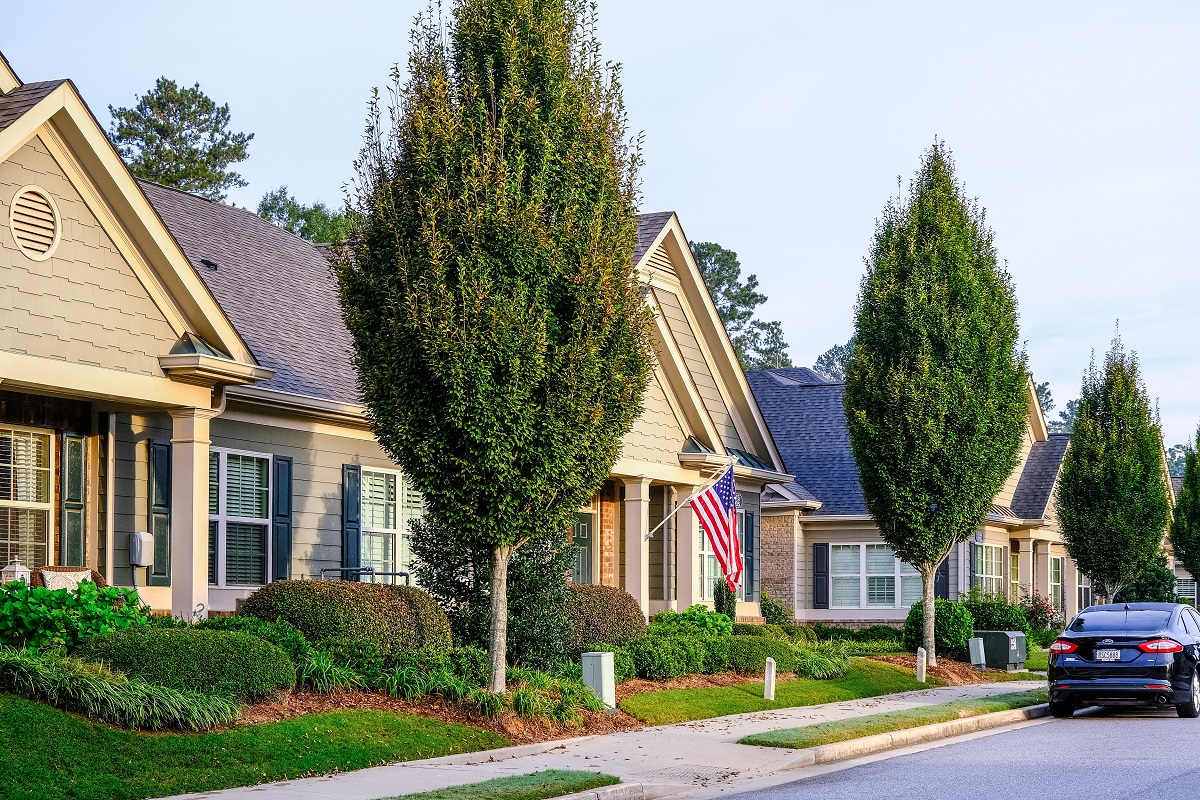 Location
Where you settle in the country and the city is a backdrop for the amenities the 55+ community offers.
The local weather is something you must take into consideration. Some people prefer the sun year-round, while others like the changing seasons, so you might want to remain in your general area or follow the sun or snow! Humidity and mosquitos are also crucial factors in a warm beach community, while snowfall might be a concern if you like winter sports.
Many communities are in Arizona or Florida to take advantage of the warm, sunny climate these states offer. These areas, with their relentless sun and humid conditions (20 of the most humid cities in the U.S. are in Florida), may take their toll and leave you wishing you'd opted for somewhere a little cooler.
When considering a neighborhood, do you want a more urban or rural location? Is being near civic amenities like shopping centers, restaurants, movie theaters, or museums important to you?
Cost And Value for Money
When you select a 55+ community, your budget is key. Most seniors have fixed incomes in their later years, so finding an affordable community will allow you to live with minimal financial stress. Shop around for the right place and use the internet as a resource.
Once you've done that math, go beyond the raw numbers. Ask current residents in the development whether they are happy with what the community offers.
Please do your homework, especially when purchasing the home, to avoid any unexpected bills. Compare and contrast how large the dwelling is and what the community features compared to other ones in your target area.
If you are buying into a community with access to amenities, do you have the resource to allow you to participate as you'd like? For example, if you are moving into a golf community, can you afford the green fees?
It is also vital to understand what the retirement community includes in their charges, such as land fees. Ask about water, electricity, housekeeping services, trash collection, cable, and Wi-fi.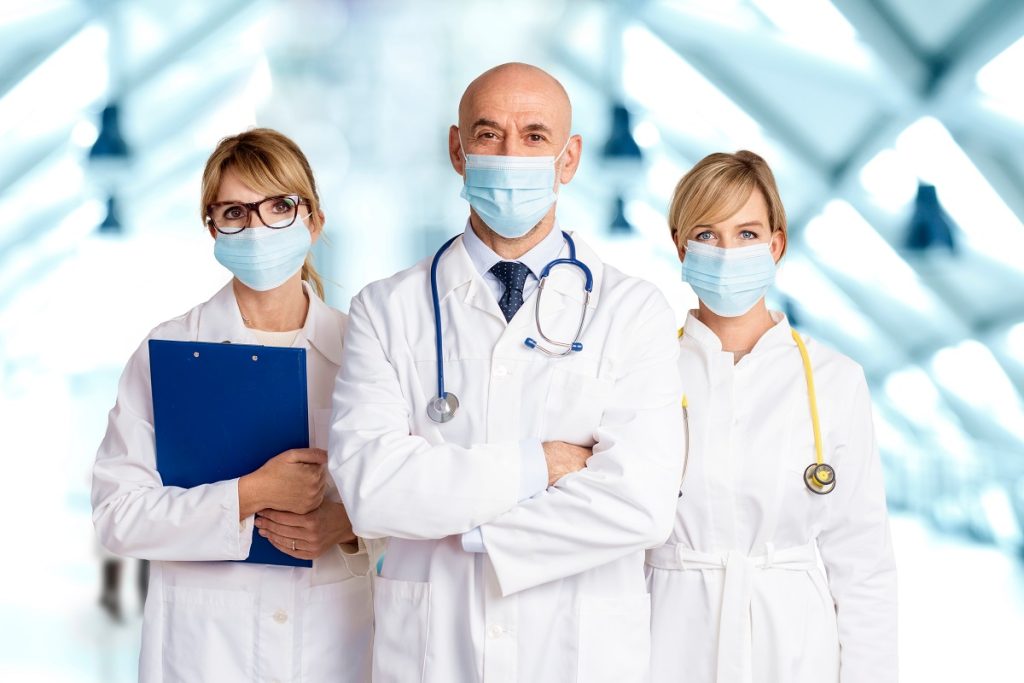 Medical Care Services
You should ensure that the community is not too far from any medical care needs you might need. General practitioners, hearing aid centers, eye care specialists, and dentists are all essential services that need to be nearby. How far away is the nearest emergency room?
Does the community offer assisted living options? Some senior living communities have staff members to offer higher levels of care to residents, including activities of daily living or memory care assistance, for a fee. Is your place big enough to bring in live-in help as an alternative?
Are there nearby healthcare centers that offer skilled nursing and peace of mind if you or your loved ones need them in the future? Do these facilities accept long-term care insurance, Medicare, or Medicaid?
Safety and Security
How secure are your unit and the neighborhood?
The houses and apartments should have sturdy and secure doors, and you should be able to call for any assistance quickly and easily.
The streets should be well-lit at night, and you should feel safe to walk around the community at whatever time of day or night you wish
Ideally, the community will have the 24/7 security you would like. If not, how far away are the local police and community security services located?
If the community is gated, are you happy with how the entrance is controlled?
Social Aspects
Many older adults choose a facility with other members because of the community aspect. There should be a thriving social scene, but it should allow you to participate at your own pace without forcing you to join if you wish not to.
What facilities does the development offer? If the opportunities are limited, you may have to travel further than you wish to follow your hobbies and pastimes.
You may be looking for a balance of indoor and outdoor activities. If so, can the community satisfy that?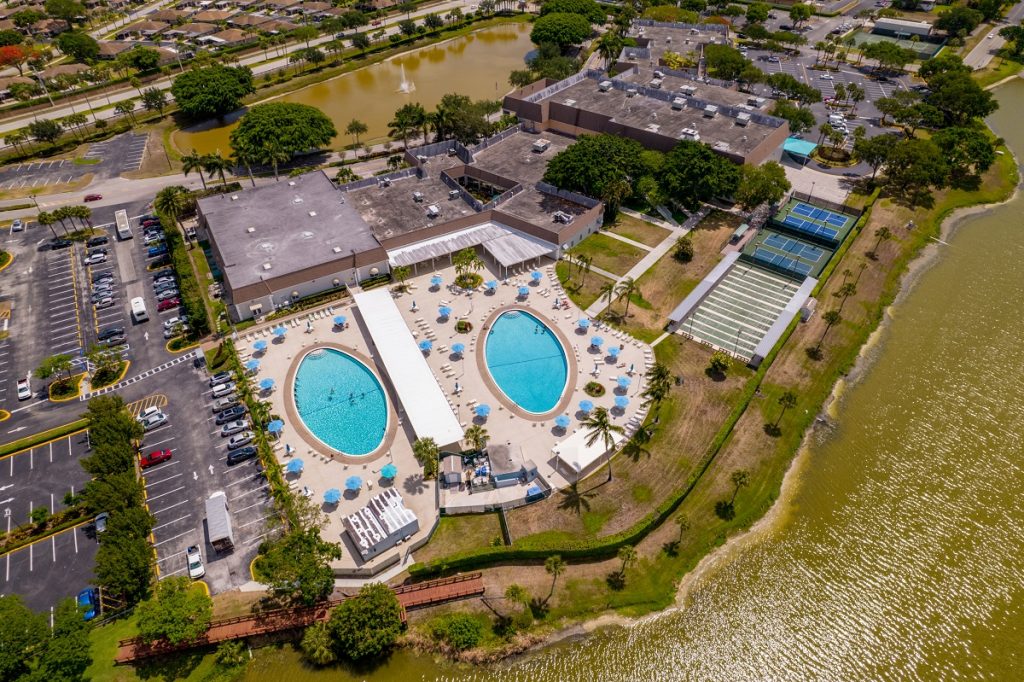 Layout and Dwellings
The general design of the community is something to consider. The last thing you want is to find the community poorly laid out, cramped, and difficult to move around because of narrow roads or sidewalks.
Will the development provide a community tour to allow you to see the whole facility, and how it works on a typical day?
Are the amenities accessible? Are they available 24/7 or at least enough of the day to satisfy you? If you have to go offsite for shopping, entertainment, and medical appointments, is there transportation available once you once you give up your car?
Can you find housing with floor plans and décor attractive and large enough to fit your furniture and belongings? If you need live-in care, is there enough room to accommodate someone?
Personal Preferences
If you are a keen gardener, you should find out if there are any restrictions on the number of plants and flowers you can have in your front lot. If you aren't, be careful that there are no fines for an untidy front yard with an unmown lawn. You may have to pay extra for gardening services.
Animal lovers must check to see if they can have a pet in the house. Some communities have strict rules about animals, especially dogs. If they do allow dogs, are there dog-walking areas where you can let them off the leash?
Does the community allow "cookouts"? Playing music outside might also be frowned upon.
While you might move to a 55+ community to enjoy other seniors, what are the rules on young visitors? Can your grandkids come for a month-long visit in the summer, or is there a length of time young visitors can stay?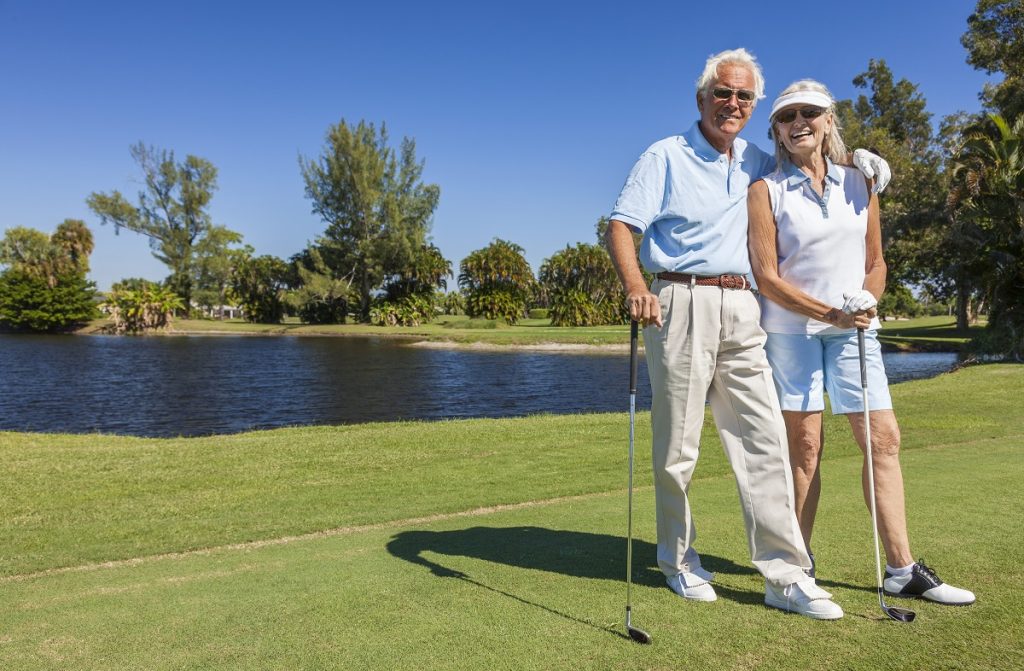 What Are Some Of The Common Amenities Found In A 55+ Community?
The amenities a 55+ community offers depend on the type of development it is. Each option appeals to a different kind of person.
Luxury communities feature larger dwellings and more sophisticated amenities and features.
Golf and resort communities: Here, you can find a more vacation resort-like environment.
Active communities: These communities would suit someone with a more active lifestyle. There will be plenty of outdoor and athletic activities, like walking, biking, and swimming.
Singles-only communities: These communities would attract single or widowed individuals. There will be activities designed for residents to socialize and meet potential new partners, such as speed dating or singles nights.
Gated communities: If you are looking for a neighborhood that puts security and safety before all else, this type of community is for you.
What Are The Advantages Of Living In A 55+ Community?
Age-qualified or 55+ facilities include homes and community amenities that attract 55+ adults. They are also known as lifestyle or active adult communities.
Onsite features typically include interior and exterior community areas, games facilities, fitness centers, swimming pools, and activity areas, including group cooking and music spaces.
These communities often feature:
Maintenance and security
Housekeeping and laundry services.
Community clubhouses.
Exercise facilities include gyms, swimming pools, tennis courts, golf courses, dog parks, and walking trails.
Organized activities and social events.
Onsite restaurants, dining rooms, and meal services.
Onsite medical caregivers or assistance.
Onsite services such as beauty salons or barbershops.
Fifty-five+ communities offer competitive prices because property taxes are usually lower in active adult and independent living communities. They don't have to support school funding and after-school programs like regular residential neighborhoods do.
What Are The Disadvantages Of Living In A 55+ Community?
Renting Or Subletting
The community will have a list of statutes and covenants by which residents must abide. For example, there may be restrictions on the homeowner leasing or renting their property for the short-term or long-term.
The recent popularity of schemes like Airbnb makes it attractive to homeowners to rent out rooms in their homes for a single night or a few days. The way 55+ communities work, with onsite amenities like communal clubs or golf courses, means short-term or holiday rentals are appealing to renters as an alternative to a hotel.
Some communities might allow rental agreements, but only for a certain percentage of properties and for specific minimum lengths of time; there may be a minimum term to prevent short-term or Airbnb-type contracts.
Communities will have rules and regulations about renting one of their properties. For example, some will only allow you to rent out your home to another 55+ renter, severely restricting your choice of possible clients. Other developments may cap the number of homes available for rent.
Specific communities will only allow you to rent your property on payment of a "consent fee."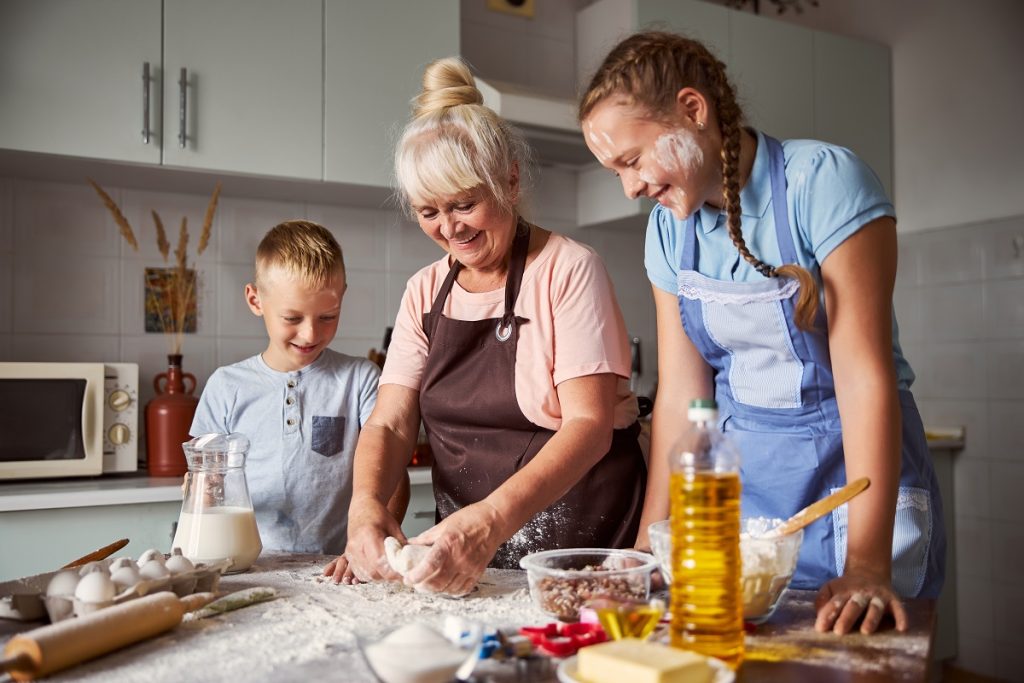 Under 55s
The 1995 amendment to the 1968 Housing for Older Persons Act (or HOPA) and The Fair Housing Amendments Act (FHAA), which became law in 1989, stated that at least 80 percent of the occupied dwellings in an age-restricted community must have one occupant of 55 or more. The community must also be willing to offer housing options for people aged 55 and over.
Even if you are under 55 or the age requirement of the community, it may still allow you to buy a property there, as the entry rules could be flexible due to HOPA or the organization's charter. However, most age-restricted retirement communities meet the minimum age requirement across all their homes.
Generally speaking, 55+ communities have regulations stating that one household member must be 55 or older and the other over 40. Where the over-40 rule is not present, children in the home must usually be at least 18. If one spouse is over 55 and the other is younger, what happens if the older person dies?
Fifty-five+ communities generally restrict the duration of younger people's visits. There may be a limit on the number of nights children of a certain age can stay.
Location
Many communities are built far away from towns or built-up areas to take advantage of cheap land. As they are self-sufficient, an isolated location may not be a problem for some, but for others who wish to visit family members, go shopping, or visit museums or movie theaters, it might be the wrong choice.
Smaller Homes
You may be resigned to downsizing, but community properties tend to be relatively small. You could find you don't have space for all your furniture and personal items. Parking may be restricted too.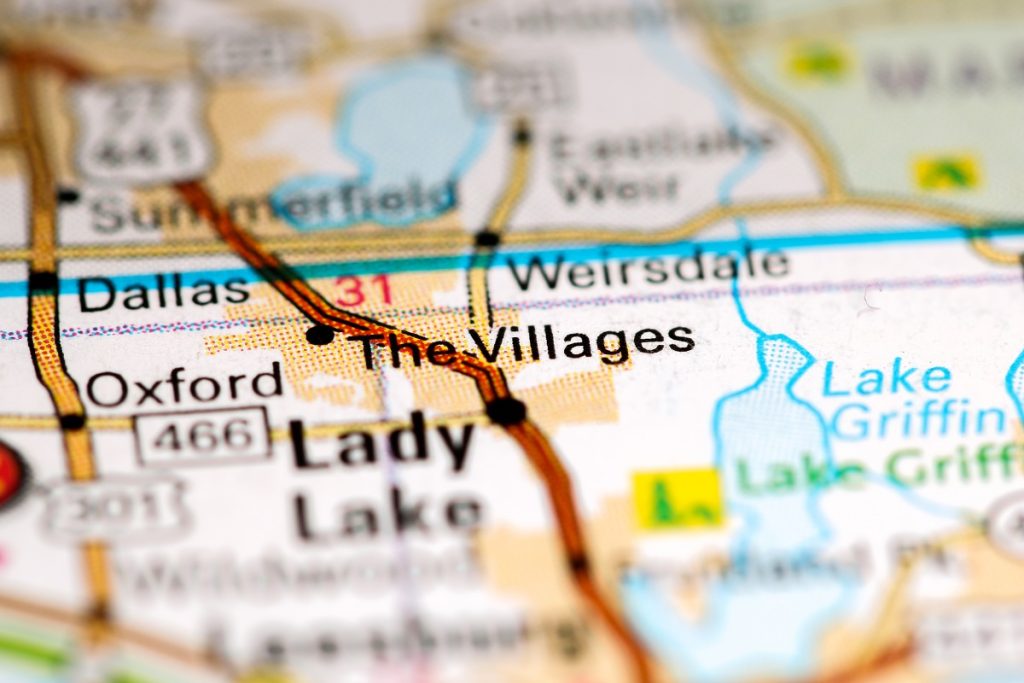 Lack of Diversity
Fifty-five+ communities have a reputation for being white, middle-class, and Republican. Whether these factors are true is unclear, but it can put some people off.
Dave Hughes writes on retirefabulously.com, "Based on everything I've seen and read, 55+ active adult communities are overwhelmingly white, straight, Christian, and Republican. We are not part of three out of those four demographics. And while many white, straight, Christian Republicans might be welcoming of two married gay, non-Christian Democrats, many aren't."
It is extremely important to know the politics, mindset, and values of the community and only settle in one where you will feel comfortable. Many older adults wish to remain mainstream, mixing with people younger than themselves and keeping up with modern trends. If this describes you, a 55+ community may not be for you.
You can also read several accounts of cliques, gossip, and alienation made worse by some communities being cut off and enclosed. Retiresgreat.com claims it can be challenging to integrate straight away and says, "for the most part, these villages attract people with conservative mindsets."
Take the example of The Villages in Florida. This community is often described as one of the best in the U.S., yet most residents are from the same demographic group.
To give you an idea of the scale of The Villages, it is the largest active-adult community in the world, with 70,000 homes and 300 activities and clubs, including over 50 golf courses!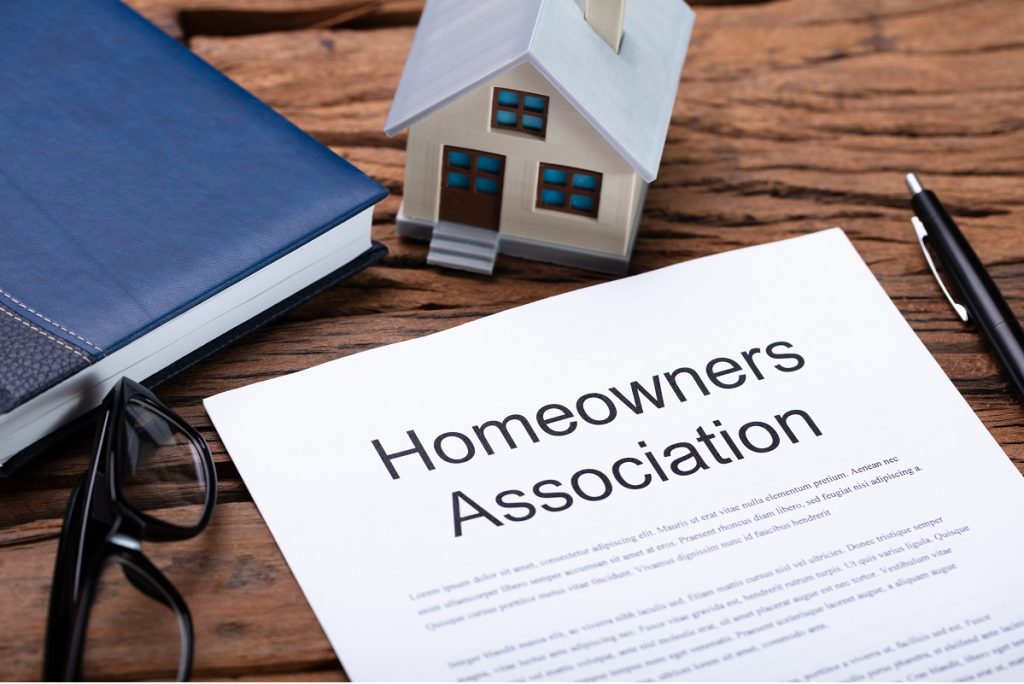 Homeowners' Associations: Pros and Cons
Homeowners' associations, or HOAs, are integral to 55+ communities. In return for a regular payment, they monitor every aspect of life and development in the community and provide your loved one with the following benefits:
Services that give you a well-maintained and tidy neighborhood.
Having rules that control the appearance and upkeep of houses will help the value of your property.
Privileged facilities like clubhouses, gyms, swimming pools, saunas, and onsite security.
HOA-organized events and outings.
Representation by an HOA board will help with disputes arising as part of community living, like noise, disturbances, or property border issues.
Not all HOA rules are advantageous, of course. Some are restrictive, like curfews, prior approval for external home improvements, or not allowing you to rent out your home. Others may seem downright petty, like limits on the height of a mailbox or the number of flowers you have in your front yard.
Disregarding these rules can lead to fines. If you fail to keep up with your payments, they can put a lien (security interest to repay a debt) on your property.
HOAs can spring unexpected dues on residents. It is worth researching and doing some background study on how the HOA of the community you are looking at works.
Is Investing In A 55+ Community Worth It?
Investing in 55+ communities has pros and cons: although this is a niche market, you may be limiting your options as these complexes are more common in specific areas of the U.S., i.e., the sunbelt.
Most retirement communities consist of residents who are 55 or older, meaning your target market is very well-defined, and it is easier to create a specific marketing plan to appeal to this demographic. The low number of occupants and absence of children means less wear and tear on the property, saving you money on maintenance and renovations.
As the real estate owner, you are liable for any monthly fees the community charges, such as landscaping, trash collection, and housekeeping services.
The community may not allow you to invest in a property you are not living in, limiting your investment opportunities.
It may take longer than you planned to make any profit on the property, with upkeep and improvements to the home eating into any money you make. However, property investment is an attractive prospect right now as house prices have increased by 6.9% over the last year.
Can You Rent In A 55+ Community?
If you are not interested in buying in a 55+ community, there may be units available to rent. As noted earlier, communities will have rules and regulations about renting one of their properties. You will have to follow all the HOA rules.