Seniors deserve to spend their final years in a safe environment. Living in assisted living or other retirement community might provide a home with reduced risks for failing and other injuries than independent living. Seniors are still at risk of accidents, abuse, negligence, and theft within as well as dangers when going out.
As people age, what constitutes a safe living situation can change dramatically. While one person can stay in their own home right up until they take their last breath, that is not the reality for everyone. To determine what is best for you or your loved one, assess the level of care or assistance they need to help you figure out the best fit.
Why Are Seniors At Risk When They Live Alone?
Many aspects make living alone challenging and sometimes dangerous for older adults.
Anxiety: Worrying about falling, forgetting to leave the stove on, or other concerns can cause significant anxiety for an elderly person living alone.
Depression: Often tied directly to loneliness, older adults can experience depression over health, not seeing their kids, lack of finances, and more.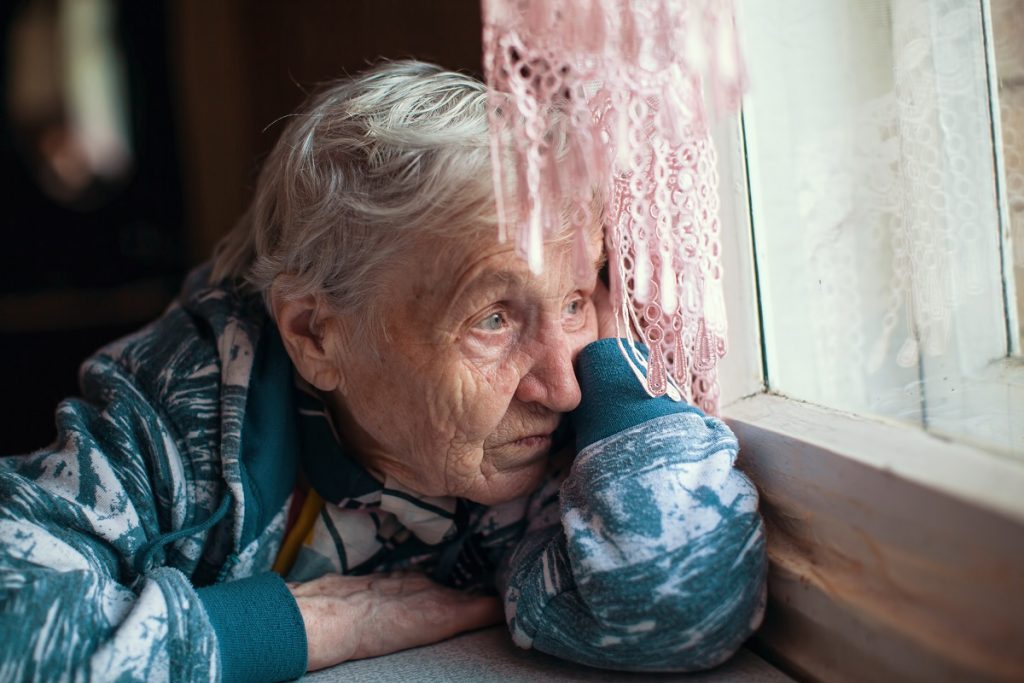 Difficulty with Daily Activities: As we age, needing assistance with daily activities such as household tasks or personal care is quite common. Even mopping the floor or going shopping can pose fall risks.
Medication: Managing medications can be a daunting task, even with pill boxes and reminders set. Remembering to take it and being able to afford it are problems that plague many seniors.
Nutritional Concerns: Senior citizens often don't eat as healthily as they should, which has many contributing factors. Shopping, then cooking food can be exhausting, so many choose quick, unhealthy alternatives. This is one reason why Meals-on-Wheels has grown so much in popularity.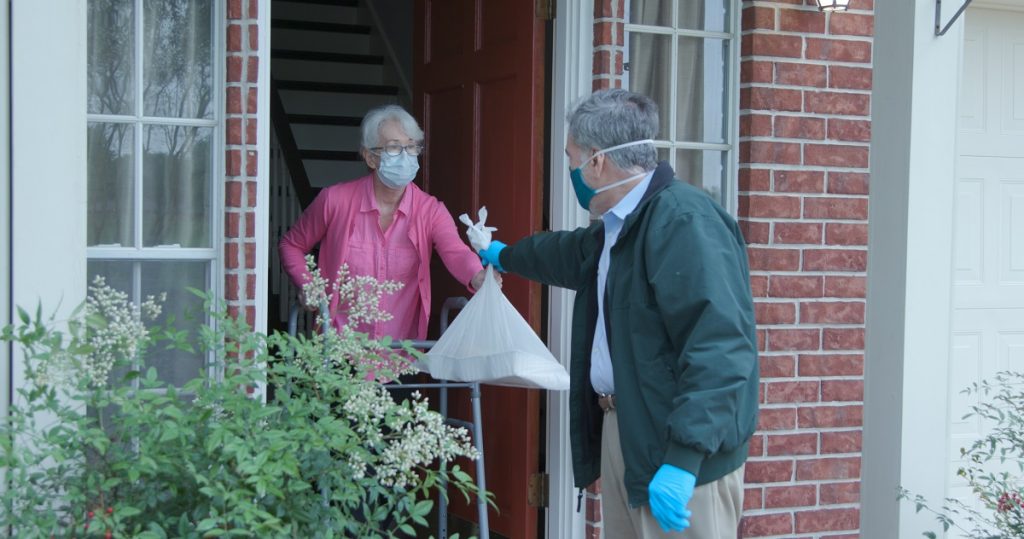 Overlooking Illness: Failing to miss symptoms or changes in overall health is a concern for people who live alone. The hassle of getting to the doctor and then having to come up with co-pays and money for drugs can discourage many from taking care of themselves.
Risk of Falling: Older adults experiencing balance issues are at risk of falling, and then there is a concern about if they can get back up on their own. A single misstep can incapacitate seniors and put them in rehab for a few weeks!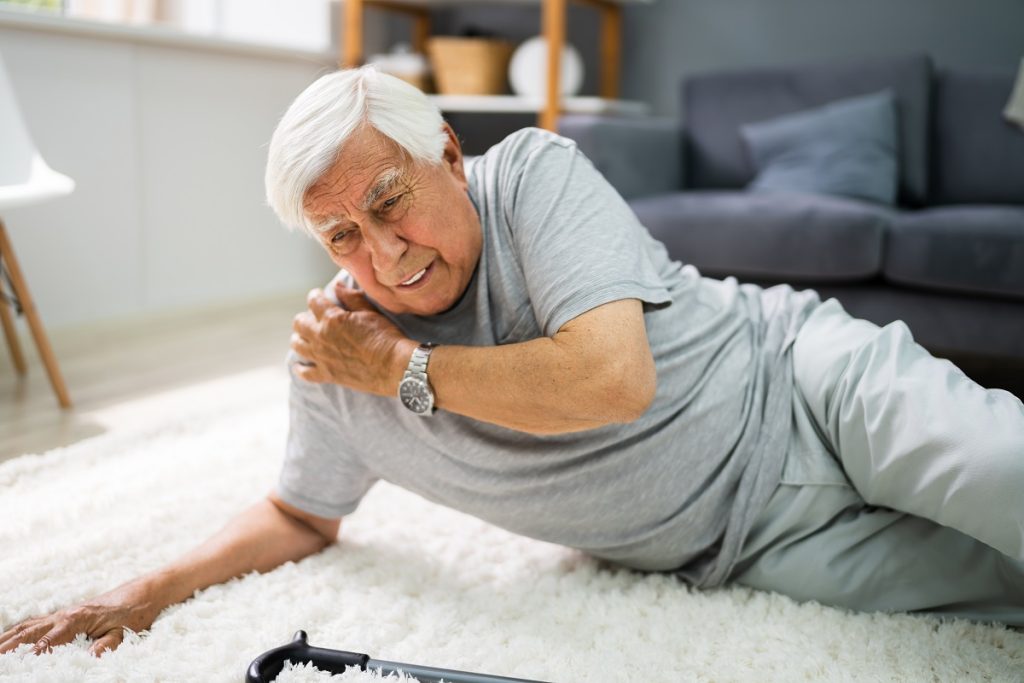 Social Isolation: Seniors are often housebound, isolated from others, and very lonely. Being part of a senior community can help to combat this.
What is The Difference in Safety In Senior Living Communities
Looking into the different senior living options available? How safe are the options? What type of living arrangement is best for you or your family member varies depending on the types of care or assistance they might require.
Sadly, some of the issues people run into is that safe, low-income housing can be hard to find, so some people have to settle for a less-than-ideal option to stay within budget.
1. Independent Living
There are perks as well as challenges related to living independently. If you are living in your own home, your loved ones may be worried about your ability to take care of your personal care needs, household responsibilities, and medical issues.
Some solutions that family members may use include having care services come into the home, having meals delivered, or hiring someone to do light housekeeping. The costs will vary depending on where you live, ranging from $13 to $35 an hour. You should have grab bars in the bathrooms and railings on stairs to prevent falls.
While this might seem like a safe option for some people, others would not find that to be true. If a senior needs personal care assistance with Activities of Daily Living (ADLs), the costs for having help come in would mount quickly, and the care might still not be enough.
2. Retirement Community
Retirement communities vary in what they offer for amenities. You may find that they provide anything from an on-site gym to communal eating options. Having the community atmosphere that this type of senior housing affords you some things that living alone does not.
When you do not have to do yard care or snow removal, for example, your chances of suffering from a fall are minimized. Living nearby and having access to social activities for senior citizens can alleviate depression and loneliness.
In addition, seniors who live in a community tend to check in on one another, which offers yet another layer of protection from potential harm.
Costs for a senior citizen retirement community range anywhere from $1,500 – $4,000 a month (or more), depending on the amenities and the cost of living in the area.
3. Assisted Living
When moving someone into an assisted living community, you get the peace of mind of knowing that your loved one has access to care options, including ADLs such as toileting and other personal care services. There are often options to eat in your own kitchen or to enjoy chef-prepared meals, depending on the facility.
Assisted living and memory care can go hand in hand for some people who are still able to live independently but may need to transition to a higher level of care than an assisted living facility can offer.
Senior citizens who live in assisted living facilities have a monthly average cost of anywhere from $3,500 to $10,500 a month. The average cost is about $4,300 per month, with memory care costing 20-30% more,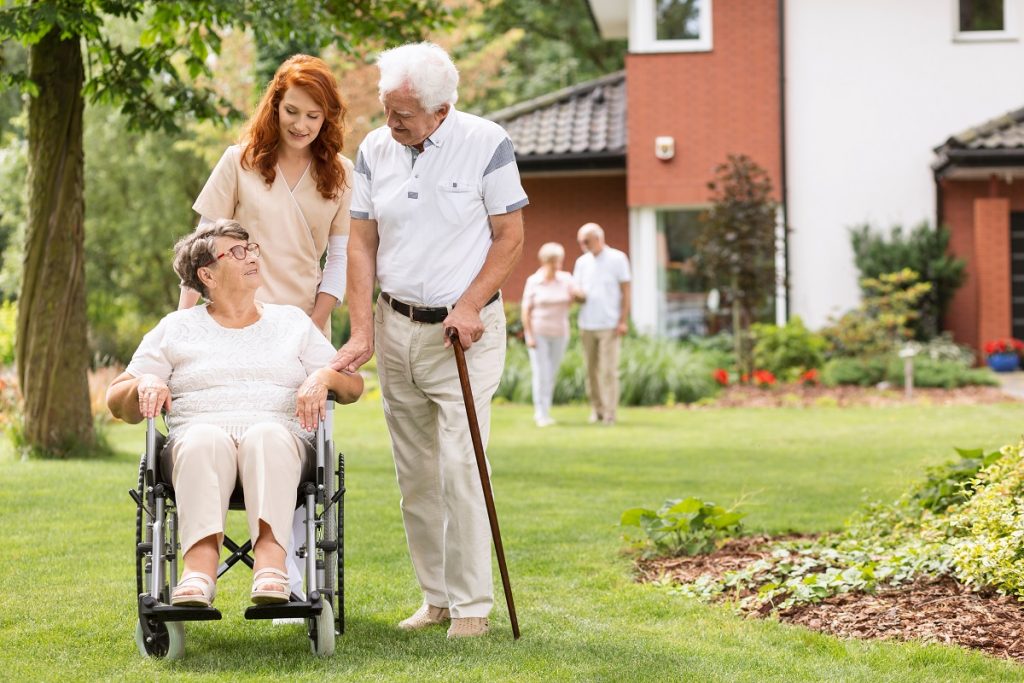 4. Nursing Homes
Nursing homes are housing options for those who need skilled nursing providers at their disposal. While the level of care needed may vary, they ensure that medical needs are being met. Living in a health care facility such as a nursing home offers the highest level of senior care and housing.
The national average cost for a nursing home is $8,750 per month. Of course, some areas are considerably more expensive.
How Do Care Facilities Attempt To Protect Seniors?
Care facilities do many things to help keep senior citizens safe. The monthly fees of living in a facility go up as the level of care required increases.
Cleanliness: Facilities that provide care for senior citizens make certain that things are kept clean, tidy, and disinfected. This can help stop the spread of illnesses as well as improve quality of life.
Locked Facilities: You don't need to worry as much about mom or dad if they are in a facility because doors are locked and secure. Residents with memory issues often wear a bracelet that will set off an alarm if they leave a portion of the facility unattended.
Medical Staff: Of course, having skilled medical providers such as nurses in the facility helps to ensure medications are taken in a timely manner and illnesses do not go unchecked.
Nutrition: Having meals prepared makes it easier for seniors to get the right balance of food groups, vitamins, and minerals into their bodies, which promotes greater overall health.
Personal Hygiene: Fear of slipping and falling in the tub or shower often leaves older adults bathing less frequently. Care facilities have safety aides in place and aides to help with bathing.
Safety Items: Care facilities have safety bars in bathrooms and hallways, higher toilets, and bed rails to keep the residents safe.
Social Activities: One way to increase the quality of life for senior citizens is to offer structured social activities to encourage engagement and socialization.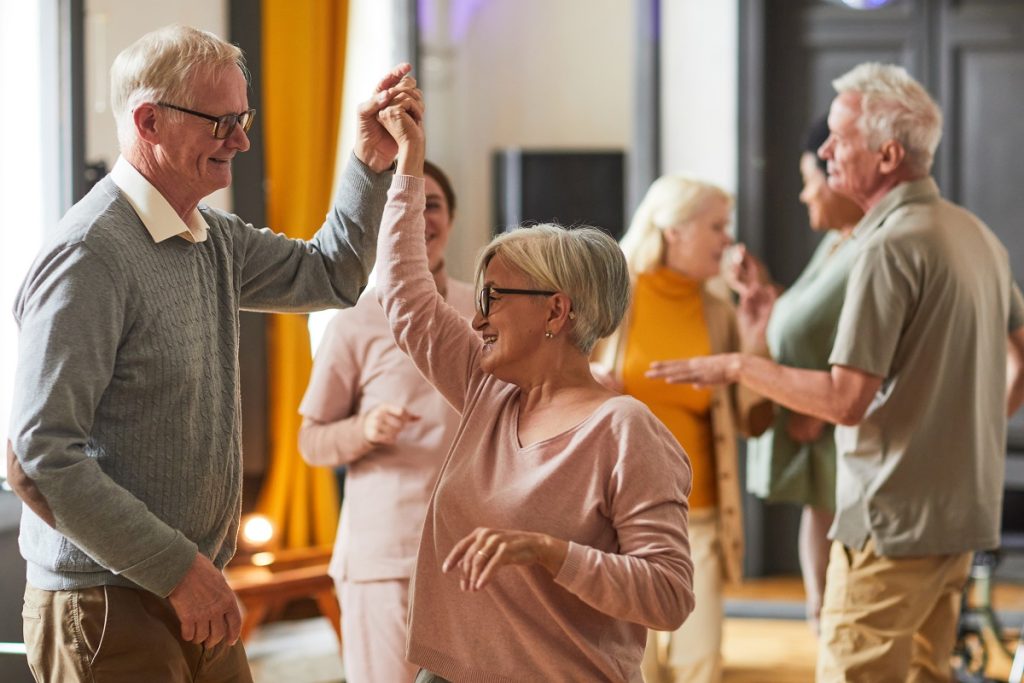 Even assisted living, which caters to more independent seniors, has staff on hand to help a senior, as well as safety aids and systems in place.
Providing Safe Senior Living To Those With Alzheimer's
Alzheimer's Disease and other forms of dementia present unique challenges. If the person is still in the home, things you can do include setting alarms for reminders, doing daily check-ins, adding safety bars to some rooms of the home, and making sure your loved one is eating.
Removing locks from interior doors in the home where the seniors could lock themselves in and adding a security system that lets you know if a door has been opened is also helpful. You also may want to add other safety features, such as moving sharp objects.
Many adults with Alzheimer's or other forms of dementia may eventually need a specialized type of facility for long-term care to ensure safety. For example, some facilities that specialize in memory care are locked facilities that prevent someone from accidentally wandering off and finding themselves in distress.
What Risks Exist For Seniors In Home Care Or Facilities
Whether people live at home or in a care facility, they are at risk of abuse or neglect. Unscrupulous delivery people, neighbors, and staff can harm or steal from vulnerable elders. On their own, seniors can fall or be subject to phone or email scams.
Abuse: Sadly, elder abuse happens way more often than we would like to think. Caregivers should be cognizant of that and look for signs.
Falls: Safety items can be installed within the home to prevent falls. When someone is unsteady on their feet, this may not be enough.
Neglect: Whether the neglect is by another, or the individual is simply not capable of fulling caring for themselves and neglects their own self-care, be on the watch for signs of this.
Theft: Another very sad reality is that there are people out to take advantage of the elderly by stealing and misdirecting their money. Warn your elderly parents and grandparents not to let others in their finances to avoid this risk.