When one spouse develops dementia but the other does not, the other spouse can become a caretaker, put them in a memory care facility and live separately, or move into a facility with them. As many assisted living facilities offer levels of care, the spouse would get what they needed while the partner would not have to pay for services they did not need.
When a loved one — especially your spouse — experiences severe memory lapses to the point that they already affect their everyday life, moving them to an assisted living facility is one of the options you can choose.
In the United States, around 28,900 assisted living communities provide personalized care to more than 800,000 Americans. About 42% of residents have Alzheimer's or other types of dementia.
How Can One Spouse Care For A Partner With Dementia?
Dementia impairs one's memory, thinking, judgment, and language. It can also affect their movement, behavior, and personality. Often, the spouse of a dementia-affected person becomes the primary caregiver assisting them with their activities of daily living.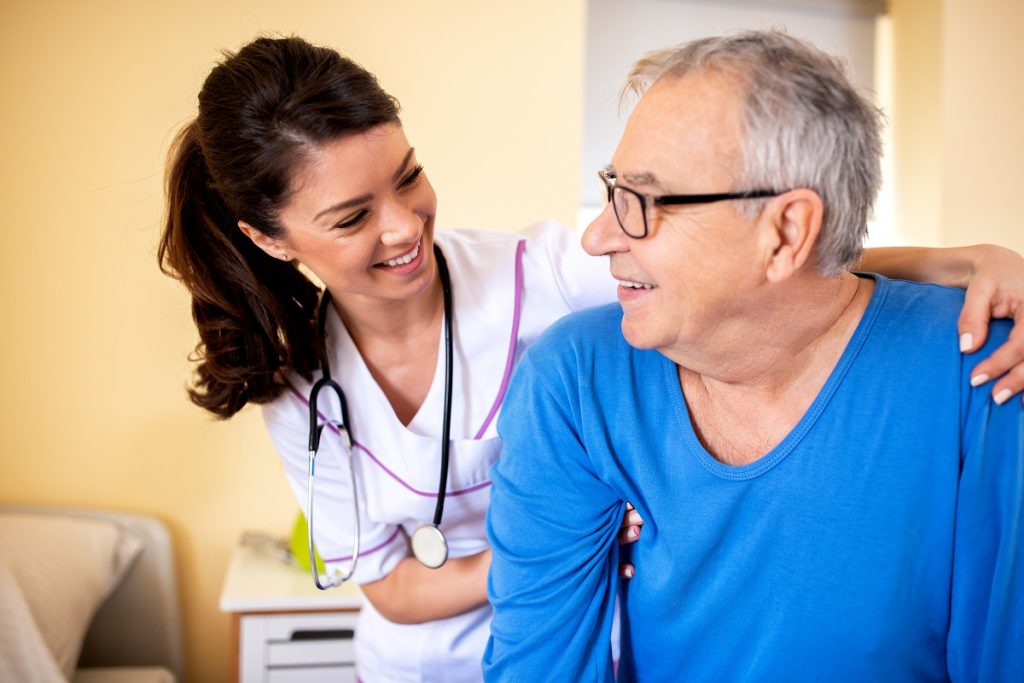 Know The Care Needs Of Your Spouse
If you're taking on that role, one of the first things you can do is meet with specialists and healthcare professionals to discuss your spouse's continuum of care needs.
Involve Your Partner And Family
Involve your partner in planning for the future. How will other family members be affected? How will you meet their long-term care needs? Are they open to living in a care community? Getting them involved is a way of supporting their independence.
Stay In Love Amid The Changes
While several changes will occur, you must strive to maintain an emotional connection and share a healthy relationship. Remember that it's the disease that's causing those changes — whether they're forgetting important events or displaying aggressive behaviors.
You Are Not Alone
Also, keep in mind that you shouldn't do it alone. Tap professional resources and other loved ones. You need them so you can continue taking care of yourself as well.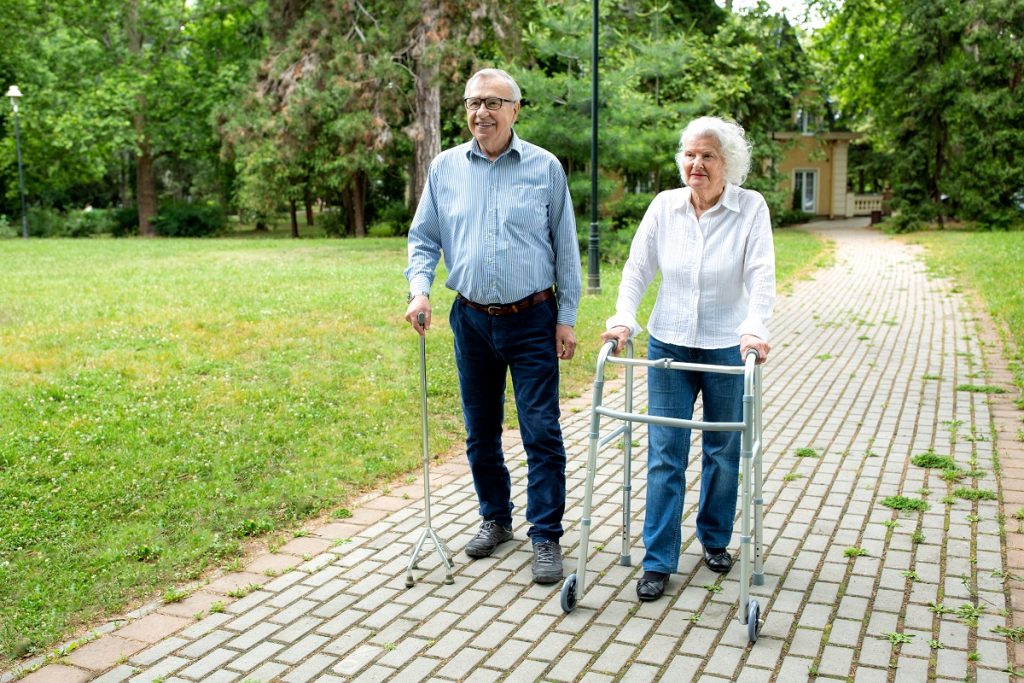 Choices The Spouse Must Make When One Spouse Needs Memory Care
Determining the place of residence for your dementia-affected spouse is one of the choices you need to make at some point, among others.
Living Options For Spouse With Dementia
Your senior living options include:
Both of you will stay at your current home. Many dementia patients wish to age in place. To help you attend to your spouse needs — and your own — consider getting help from other loved ones and professional home care providers. You may also choose to enroll your spouse in a day program dedicated to dementia-affected people.
Move them to one of the care facilities near you. There are different types of care communities where you can transfer your spouse. Nursing homes and assisted living, independent living, and memory care facilities are there to provide the most appropriate type of care.
Both of you will move into a continuing care retirement community. In this community, you may share an apartment or live in different ones. The great thing about this is that you can still see each other daily even if you're both not staying at the home where you used to live.
Legal And Financial Considerations
Apart from thinking of the best senior living and long-term care option, you must also consider the legal and financial side of things. Learn your spouse's wishes on health care, financial management, and estate plan. Then, gather important papers that document and communicate those, including:
A living will and trust
Do not resuscitate order (DNR)
A durable power of attorney for healthcare
A durable power of attorney for finances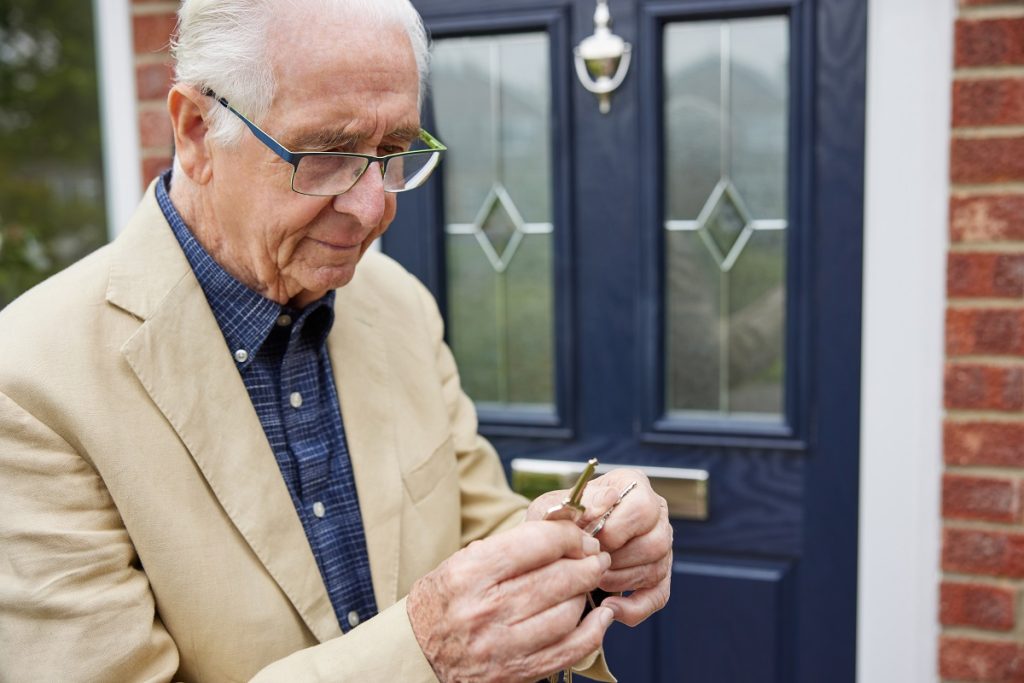 How Do You Know When To Put A Loved One In Memory Care?
As a caregiver, you must know that each dementia patient has different care needs — and these will continue to change as the disease progresses.
The key is knowing when your spouse will need to be moved to a memory care community. Here are some signs to watch out for:
Significant cognitive decline and impairment in the capacity to do everyday tasks
Increased disorientation and confusion, making them more prone to accidents
Significant changes in their behavior and personality
Decline in their physical and mental health – or yours
Living in an environment that's proving to be unsafe and unhealthy for them
What Is The Difference Between Assisted Living And Memory Care?
In senior care, dementia-affected older adults can be moved to an assisted living or memory care facility.
The former has a home-like or apartment-style setting where residents receive assistance with daily living and companionship while maintaining a level of independence and privacy. Apart from care services (e.g., help with bathing and grooming), this facility offers communal spaces, meals, and recreational activities.
Compared with traditional nursing homes, assisted living communities allow seniors to socialize while ensuring they have the best quality of life possible.
Memory care facilities are a more specialized form of senior living. Typically, residents have dementia, and they get assistance from staff members with skilled nursing training. These professionals are knowledgeable in handling dementia signs like wandering and agitation.
However, take note that the average memory care monthly cost is $6,935 — higher than an assisted living's $5,380.
What Are The Benefits Of Memory Care?
Memory care is an option for dementia patients with different care needs. 
One of its greatest benefits is a safer and more secure environment for residents. On top of it, patients can get access to healthy meals and snacks as well as enriching activities that can enhance their well-being.
It also has specially trained on-site caregivers that can provide 24/7 personalized support and help implement a specific care plan. They offer medication management, rehabilitation services (e.g., reminiscence therapy), and even transportation to specialist appointments.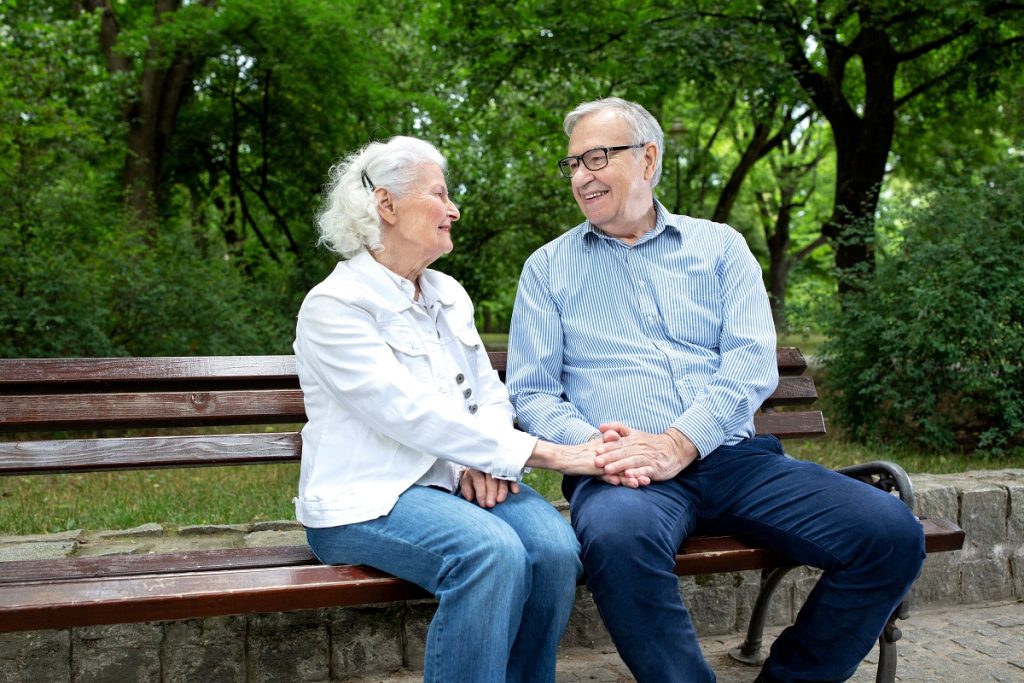 How Often Should You Visit A Spouse In Memory Care?
If you've chosen to move your spouse to any of the reputable senior living communities in your area, you may wonder: How often should you come to their new home?
Though there's no one-size-fits-all answer, experts recommend visiting them as often as you can during the first two to three weeks. This will help your spouse settle into their new place. It will also be beneficial for staff members because it's you who best knows your loved one's likes and dislikes and individual needs.
You can ease off the frequency after your spouse has settled in. But you're advised to schedule a regular, routine visit because it will help eliminate your partner's anxiety. Also, keep in mind that it's not the number of visits that matters most — it's the quality of time you spend with them.
Can A Husband And Wife Be In A Nursing Home Together?
Having Alzheimer's disease or any other form of dementia entails making many life-changing decisions. It may be easier for senior couples to move to assisted living facilities together.
However, this option is often more expensive. You may avail of government programs like Medicare and Medicaid to shoulder medical care expenses and lessen out-of-pocket costs. However, Medicaid does not pay for assisted living, and while Medicaid might in some states, what the program pays for varies by state.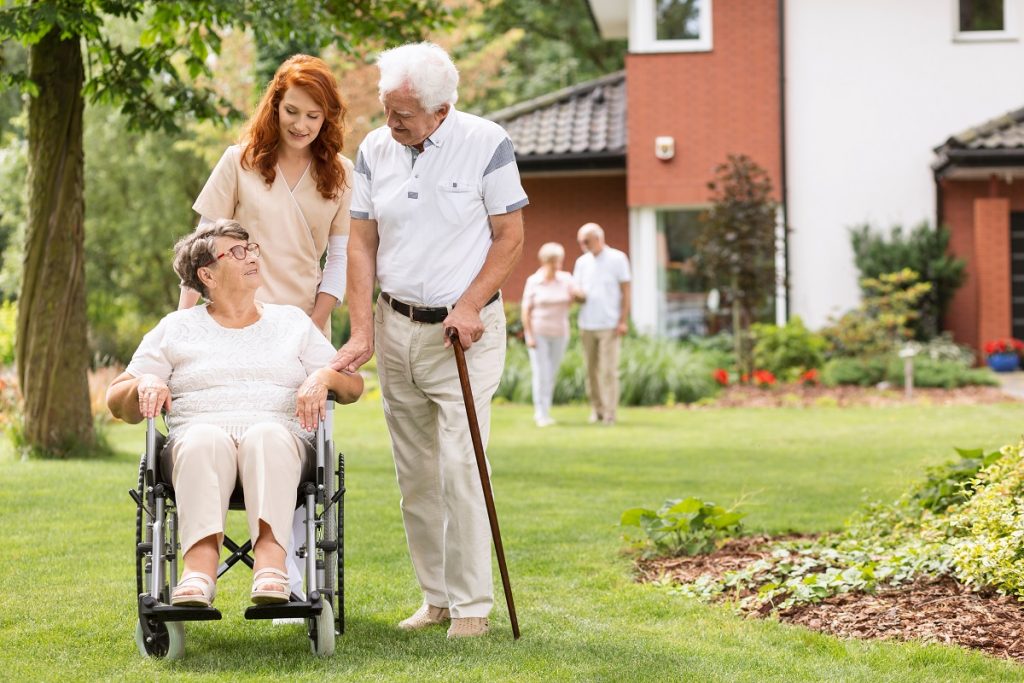 What Are The Pros And Cons Of Assisted Living For Both Spouses?
When you as a couple move to senior living communities, one of the biggest advantages that you'll enjoy is getting to see each other daily while having your different care needs addressed. Even if you have no dementia, normal aging concerns will prompt you to need some form of assistance as well.
The good news is that many facilities have an option where couples only have to pay for the level of personal care and assistance they need. This can help you bring down your expenses.
This setup is also advantageous for adult children who may not have the time to care for their aging parents on their own. It lessens your children's burnout in worrying about who will attend to your and your spouse's specific care needs.
The key is finding a suitable facility, which is the trickiest part for many. You also have to consider several factors — including lifestyle choices, financial capability, living preferences, and the extent of their care need differences.