Nursing home menus usually provides snacks as patients may like to have smaller meals throughout the day. Snacks should be healthy and in line with their dietary restrictions. When family bring in food, the snacks should follow the same criteria and not be primarily junk food with empty calories.
Part of senior living involves that transition from eating what and when you want to dining in a dining room when meals are served. Many elderly people suffer from at least some degree of malnutrition from failure to take in enough healthy calories to keep their bodies going. One way to help your loved one stay healthy is to facilitate healthy snacking. Just be certain that the snacks you provide fit into their dietary restrictions.
Why Are Snacks Included In Nursing Home Food Plans
It is very common for older adults to start to decrease their food intake. While this happens for a variety of reasons, and sometimes you can do things to get seniors to eat more, one way to ensure individual needs and a good nutritional intake are both met is to provide healthy snacks.
Every resident's dietary restrictions should be considered when planning meals and snacks. In fact for some seniors, snacking can become more of a "meal snack" – they are that important. This is especially true if they do not like the main courses.
How Are Snacks Defined In State And Federal Codes?
According to health codes, a nursing home or assisted living facility must offer at least three nutritional meals each day. In addition, the facility must offer reasonable alternatives to mealtimes, including at least one snack.
There cannot be more than 16 hours between supper and breakfast unless there is a nutritious snack offered in the evening. Even then, the resident needs to approve of the mealtimes. Staff members need to be certain that dietary needs, including preferences, are being met.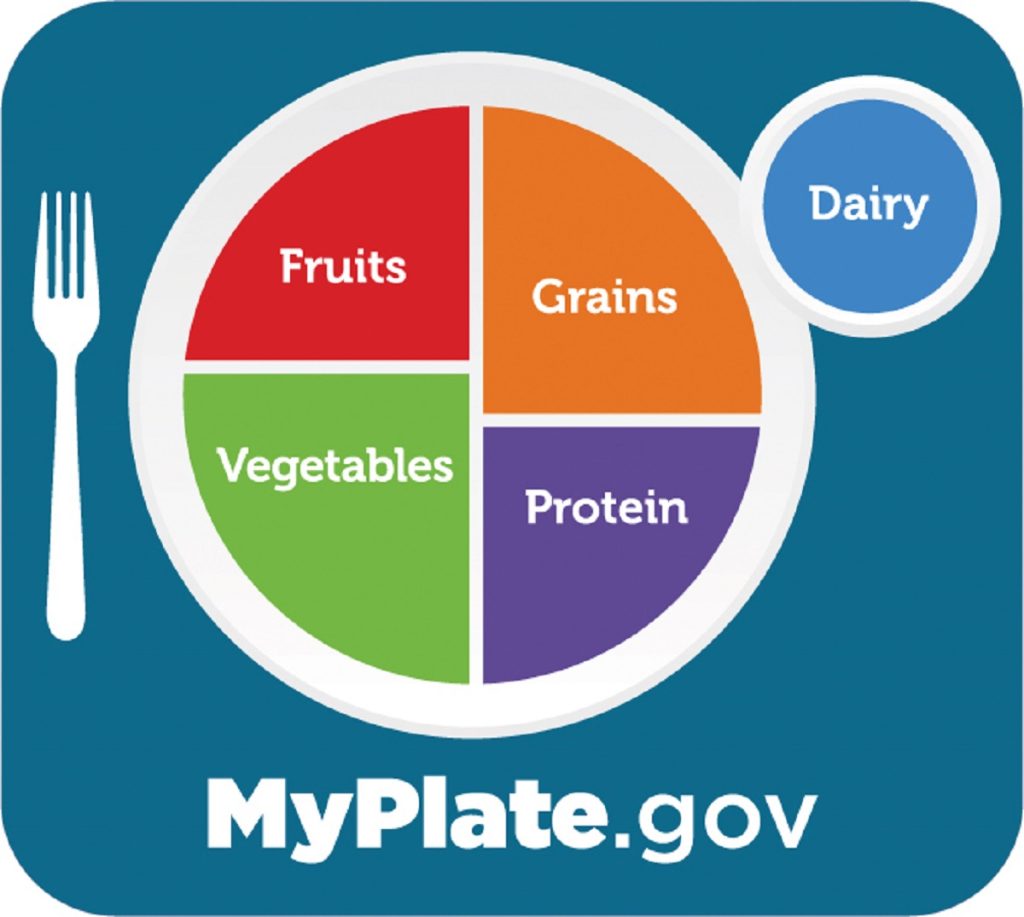 What Is A Good Thing For A Nursing Home Resident To Eat?
Residents in a nursing home may find that they miss some of the foods they loved to eat when living in their own home.
Of course, it makes sense that dietitians are working hard to meet the needs of a large number of people, which can result in food that isn't as enticing as that which we can make at home. Even when talented cooks prepare the food, it may have an institutional taste that residents may not like. Nursing homes also work on a strict budget that limits what they can offer.
Meals for the elderly should be derived from 25% protein, 25% whole grains, and the remaining 50% should be fresh fruits and vegetables. (Keep this in mind if you are meal planning for older people. ) Nursing home meals must follow the recommendations.
Food choices for main meals should include a lean protein, such as chicken, turkey, fish, or a meat substitute. People often forget that peanut butter, eggs, and black beans are excellent protein sources, in addition to items like tofu.
Although breads and muffins are tasty, there are plenty of whole-grain options that offer more nutrition. Quinoa is a fantastic side dish that is both nutritious and delicious. Vegetables don't have to be a plain, boring side dishes either.
Mixed vegetables can add taste and dimension to your plate. Salads are much more exciting if you add every color of the rainbow to the top. And let's not forget fruits. They are an easy accompaniment to any meal.
Part of maintaining good quality of life includes feeling happy and wanting to eat at mealtimes. Providing nourishing meals and snacks can help improve the health of your loved one. If residents don't eat the food because they don't like it, it is different from their food at home, or they don't like the preparation, they may not get the nutrients they need. Hence, the importance of snacks.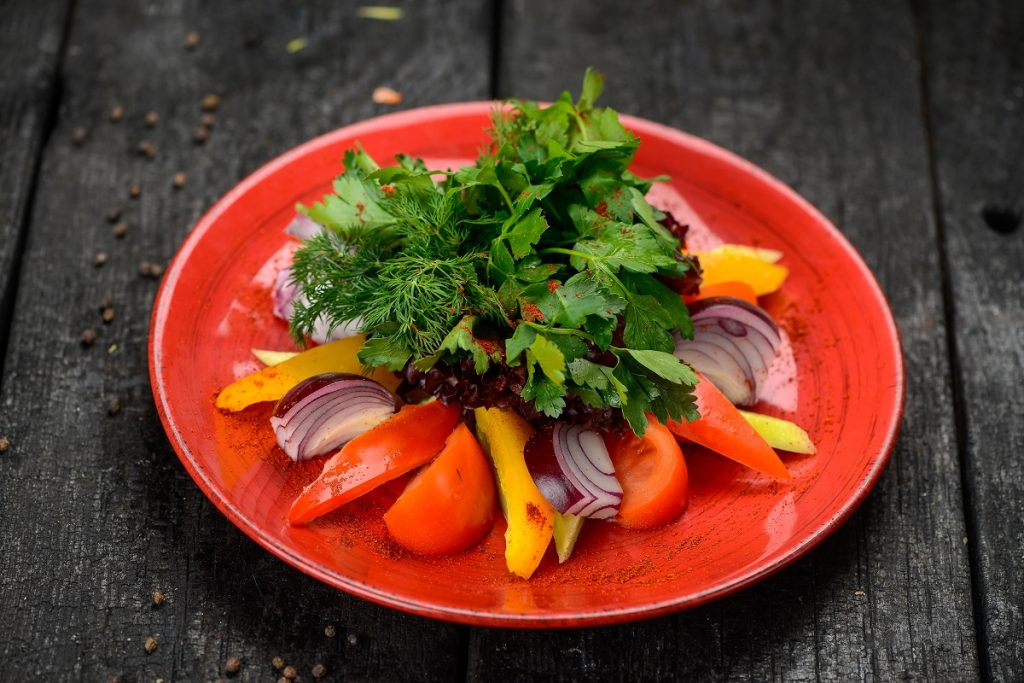 Are Some Foods Particularly Good For An Elderly Person With Dementia?
Good nursing homes try hard to make food appealing.
First, presentation matters. A study at Brown University showed that if food is placed on a red plate, patients and residents in long-term care facilities eat up to 25% more. The same is true of how you arrange the food on the plate. The better displayed and more colorful, the better.
Food should be easy to eat for people with dementia. Bite-size portions of meat are more likely to be consumed than one larger piece that requires cutting. The same is true of veggies. Cutting a vegetable like asparagus into smaller pieces improves the chance that it will be eaten.
Fish: Older adults who eat fish rich in Omega-3 multiple times each week fewer less lesions that can lead to dementia than those who do not eat fish.
Leafy Greens: Vegetables that are high in Vitamin B9 (foic aicd), such as spinach, kale, and Swiss chard, improve the cognition in the elderly, so consider ways you can add these to their diet.
Berries: Although all berries are excellent options, be sure to include blueberries as they are a superfood.
Dark Chocolate: Dark chocolate improves blood flow to the brain.
Nuts and Seeds: Rich in nutrients and also a handy snack, they pack a lot of nutritional needs into a small package.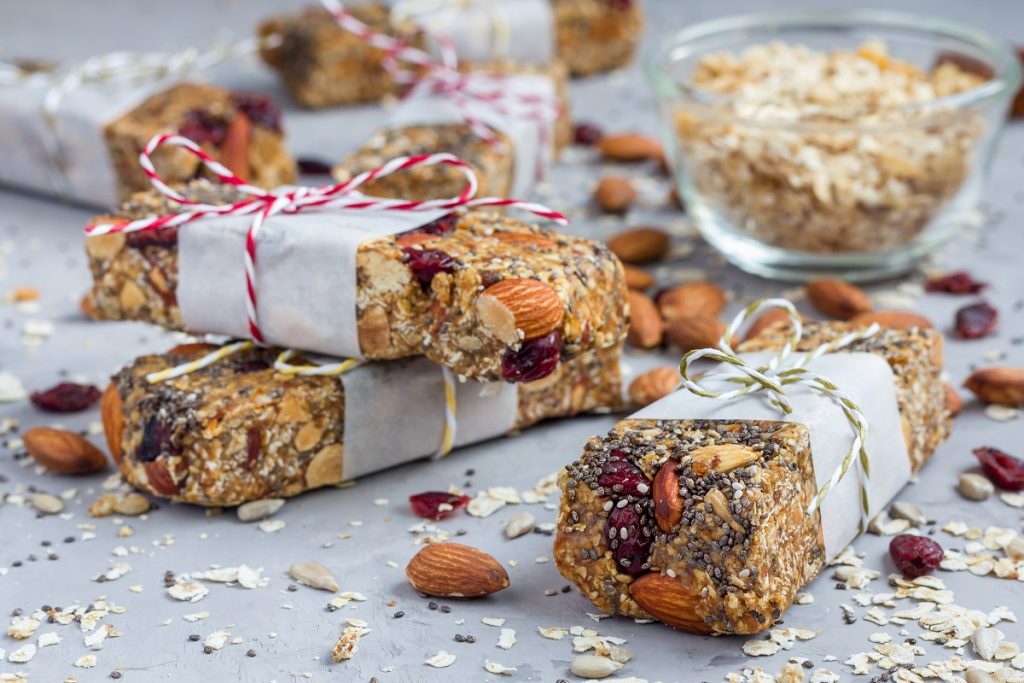 What Are Some Healthy, Enjoyable Snacks For Nursing Home Residents?
When considering the type of snacks a resident in a nursing home might enjoy, we have some great options. One way to help ensure your loved one does not suffer from malnutrition is to supplement what they eat in the dining room with healthy snacks.
Apple slices with nut butter or sprinkled with cinnamon
Brookies are breakfast cookies and are typically full of good stuff like oatmeal, raisins, and cinnamon
Celery with peanut butter, other nut butters, or cream cheese
Cheese on whole grain crackers or a bagel
Fresh fruit, either served whole or cut and mixed together into a fruit salad
Granola can be served as a bar, on top of yogurt, or with milk
Hard-boiled eggs
Muffins made with whole grains and fruit
Peaches with cottage cheese
Popcorn, if it is not too hard for some senior citizens to eat. Many will enjoy it with no problems at all
Protein smoothie
What Food Should You Bring To A Loved One In A Nursing Home?
Everyone, whether confined to a nursing home or not, occasionally wants some potato chips, candy, or other junk food. They also want some good home cooking of favorite dishes. When the family brings in food for snacks or as supplements, what they bring should be in line with the senior's diet. If they have no restrictions, some occasional treats or favorite foods might be fine.
If you are looking for a sweet treat, try to keep the treats to smaller portions. Finger foods are always a great choice. Serving-size snacks such as cupcakes or brownies are a great way to help with portion control of less healthy foods.
Thinking about bringing candy? Dark chocolate is much more healthy than milk or white chocolate. You can add some nutrition by bringing nuts covered in dark chocolate.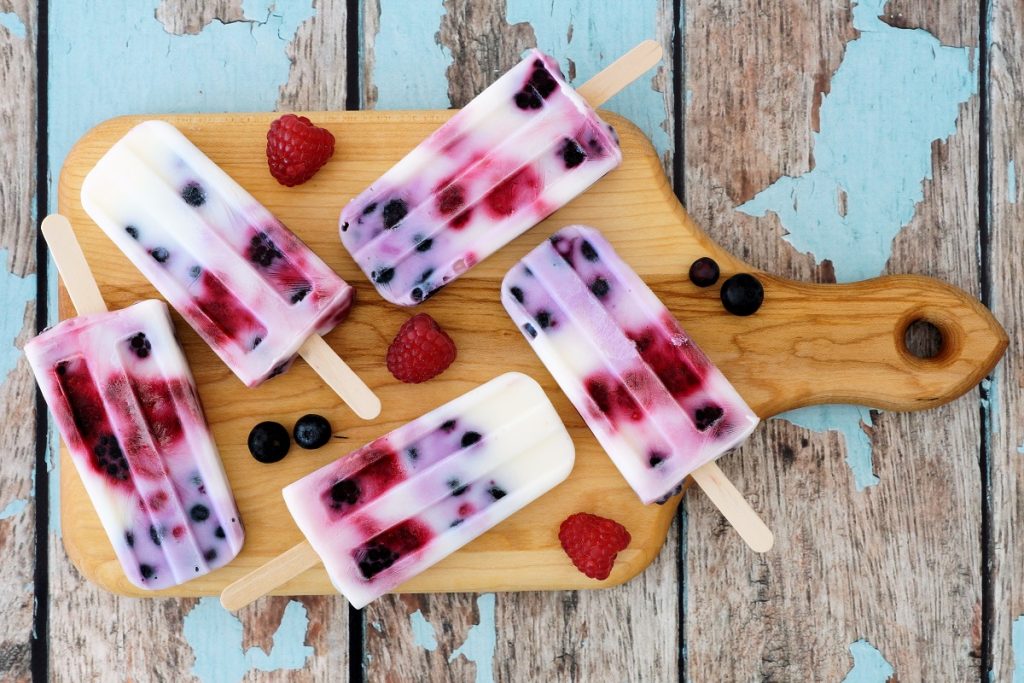 While ice cream is nice as an occasional goodie, try frozen yogurt in its place. Maybe you can even get your loved one to enjoy a smoothie when the craving for something sweet and cold occurs. Smoothies can be made from frozen fruit, fruit juices, with added greek yogurt for protein. Top it with a dollop of whipped cream, and it looks just like dessert!