While 62% of residents pay for nursing home care with Medicaid, some people seek luxury nursing homes. They may get better quality facilities and food, better-trained caregivers, enhanced therapy, and more amenities for more money. A high-end continuing care retirement community may be an option.
Nursing homes provide needed care for infirm and disabled people who need both medical care and custodial care. Unfortunately, most people are not thrilled at the prospect of going into a nursing home.
Why not? Nursing homes are regarded as dreary places with bad food and slow care. What's worse, they are often seen as hotbeds of elder abuse.
Nursing homes work hard to avoid the stereotypes, but one way that families try to improve the nursing home experience of loved ones is by selecting luxury nursing homes.
What Is A Luxury Nursing Home?
To answer this question, we must look at what nursing homes offer through standard features.
A nursing home is a facility that houses people who are so infirm they require long-term, round-the-clock custodial care services. They are often called "skilled nursing facilities," although some use this term to describe a short-term care unit that provides rehabilitation for your loved one after illness or injury.
Nursing homes also provide specialized medical services for older adults, such as targeted treatment for memory care (or dementia care), including Alzheimer's, as well as custodial services.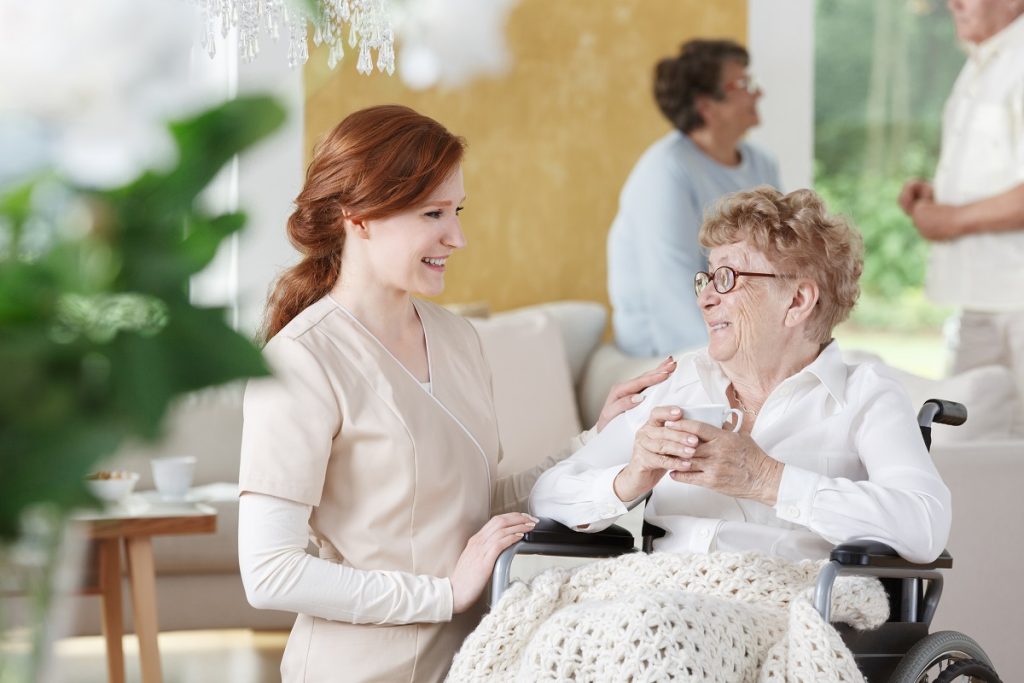 Whereas assisted living facilities specialize in non-medical senior care, such as assistance with daily living requirements like toileting and dressing, nursing home care also has medical care. In a nutshell, a nursing home is an assisted living facility with 24/7 medical care and intense medical care as well. It often the next stop for assisted living patients whose needs intensify.
Top-end nursing homes are not easy to find and may only be in areas where other luxury senior living communities are. Suppose you are lucky enough to find one. In that case, you should notice that the ratio of staff to residents is better than in lower-end homes, the standards of hygiene are higher with more cleaning staff available, and the physical therapy areas are larger and more state-of-the-art.
A well-maintained and well-equipped on-site swimming pool should be available for water therapy. Most high-end retirement establishments provide restaurant-quality dining options and on-call transportation services for hospital visits and medical appointments.
Nursing Home Care
In the process of delivering care, nursing homes generate several common complaints.
Service is slow, especially for those who need bathroom help.
Staff turnover is high, so even if a senior feels that an aide or nurse is looking out for them, the person leaves.
The food is tasteless and ill-prepared.
The surroundings are drab.
The facilities are lackluster, so the infirm person does not get the rehab they need.
The risk of social isolation is high, especially when patients are confined to their rooms.
Most nursing homes try hard to overcome these shortcomings, but they may face an uphill battle. Often, nursing homes receive a sizable portion of their payments from Medicare and Medicaid. Despite the high cost of nursing home care from the patient's standpoint, they struggle to provide quality care on the budget they have.
Nursing luxury nursing homes that charge more to those who can pay more out of pocket are able to circumvent many of these problems.
The top-end examples of nursing homes would feature larger, better-appointed resident rooms, fine dining, and exclusive amenities like movie theaters, social clubs with happy hours, and cutting-edge safety and security measures.
How Do Luxury Care Homes Get Around Problems That Occur Elsewhere?
Staffing Issues
Staff shortages or low ratios of medical staff to residents should not occur in luxury senior living facilities. The combination of higher wages, more comprehensive benefits, and a more employee-friendly environment are also more likely to attract more highly qualified, motivated, and competent staff.
Nursing homes often are plagued with employee absences. More upscale nursing homes offer more incentives to come to work.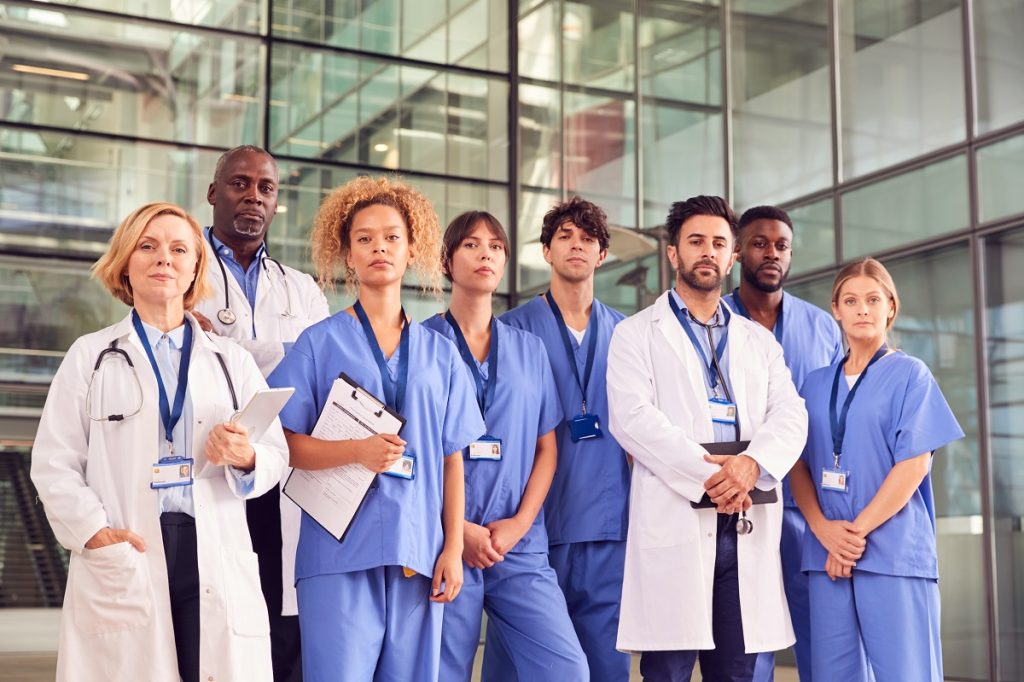 Luxury retirement communities usually have a lower staff turnover due to the more attractive general working conditions. Medical staff staying in one place can offer more consistent care since they are familiar with the residents and their particular problems.
Hygiene
Medical facilities are mandated to be clean and observe industry hygiene standards. However, nursing home maintenance departments are plagued with many of the same issues that impact other staff. There are too few people to do the job, and the tools given to do their work may be inadequate. Due to a lack of training and supervision, personnel may cut corners or perform cleaning procedures incorrectly.
To ensure cleanliness and hygiene, the most exclusive nursing homes should have higher staff numbers, better competency levels, ongoing training, and more expensive and effective cleaning products. As a result, the outbreak or spread of diseases and viruses common in ordinary nursing homes, like Covid-19, Sars, pneumonia, c-diff, urinary tract infections, and diarrhea, ought to be lower and more controlled.
Dining
While many people in nursing homes are on restricted diets, the food patients are served is reputedly bland, tasteless, and overcooked. Recent dietary standards set down by the CDC have attacked poor nursing home food and required that it be more to the liking of patients. This even means that the food served should reflect cultural, ethnic, and religious preferences. While nursing homes often buy food from standard suppliers such as Sysco, the new standards suggest ordering more fresh, seasonal food.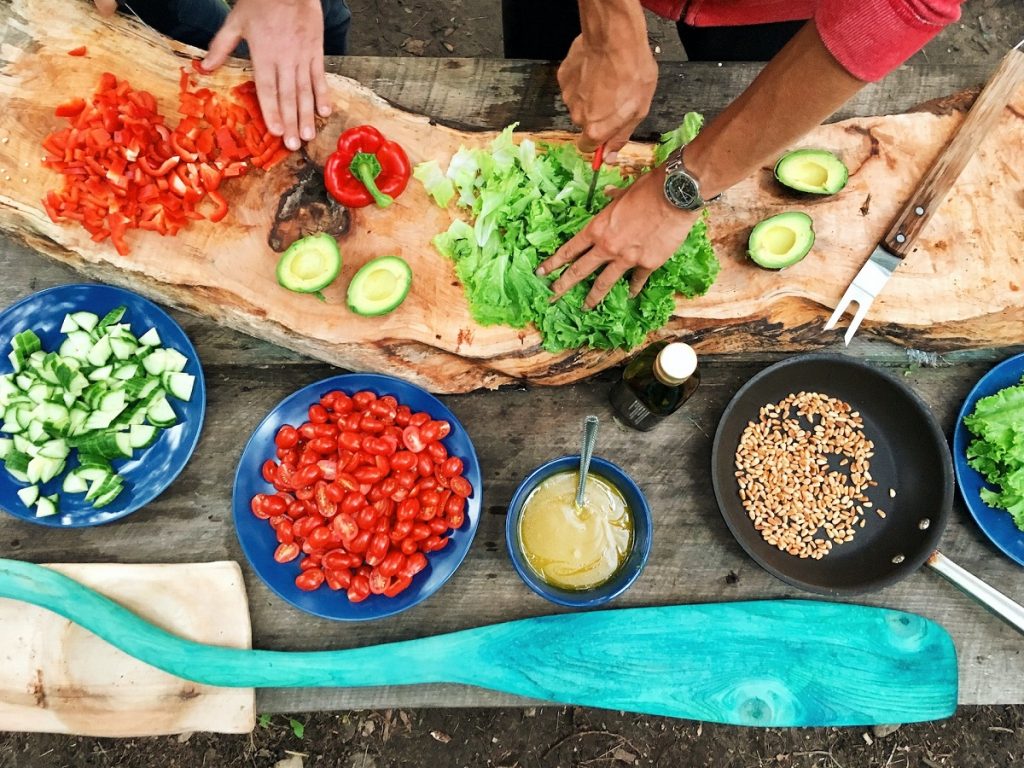 Nursing homes that try to implement these standards find themselves limited by budget. What's allocated for food for patients may be just a few dollars a day ($6.08), less than a snack from McDonald's.
Luxury nursing homes can allocate more money to menus. They can hire executive chefs, as many upscale assisted living facilities do these days, to coordinate with the work of dietitians. The result is more palatable food, even for those who have restrictions. They make dining an "experience" even if the patient has to eat in their room.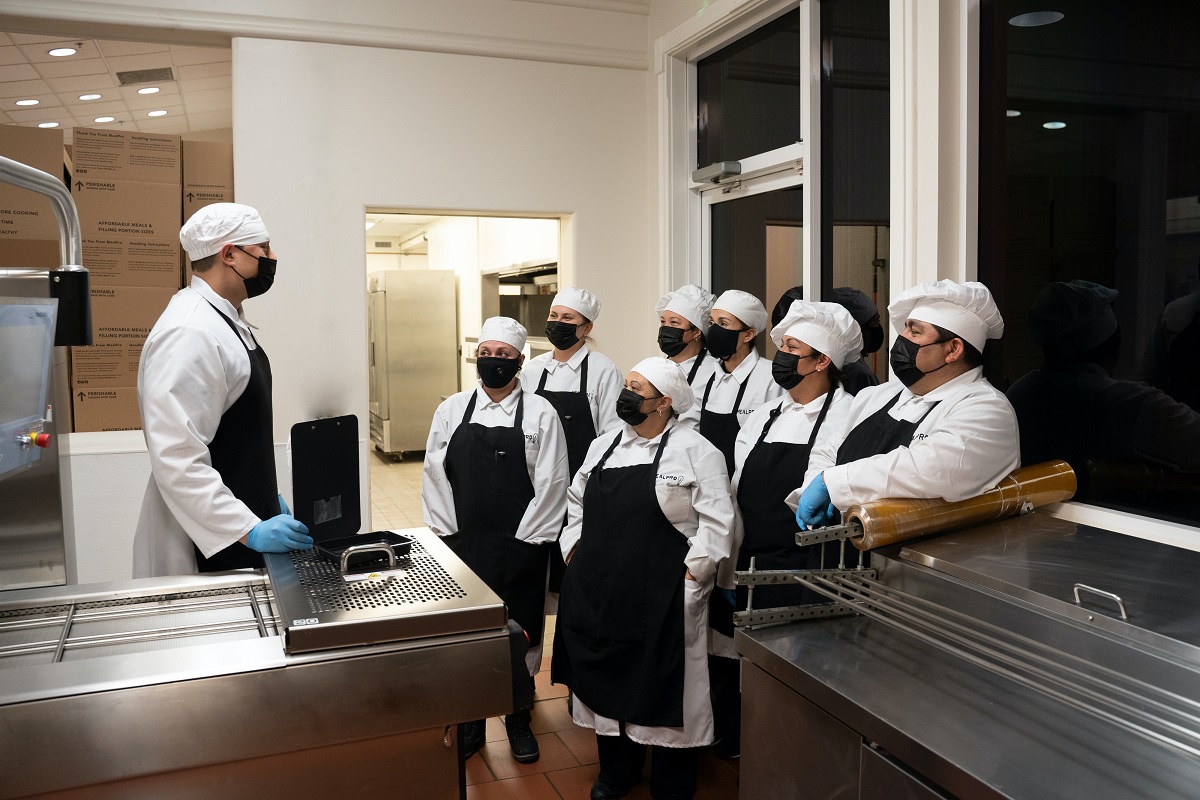 Rooms
Nursing home rooms may be small and drab, but living spaces in a luxury home are spacious enough to accommodate medical equipment as well as personal items, with plenty of wall space for art and personal effects. They may have gourmet kitchens and luxury spa baths. Families may pay for companion rooms for a full-time nurse, spouses, or other family.
Amenities
Therapy may not be able to restore functionality to long-term patients, but physical and occupational therapy is helpful to most people. Luxury nursing homes can afford to install state-of-the-art equipment as well as accessible pools for the enjoyment and benefit of patients.
Where Can You Find A Luxury Nursing Home?
The Centers for Disease Control and Prevention announced in 2016 that there were approximately 15,500 nursing homes in the United States, with patients occupying 1.4 million of 1.7 million available licensed beds.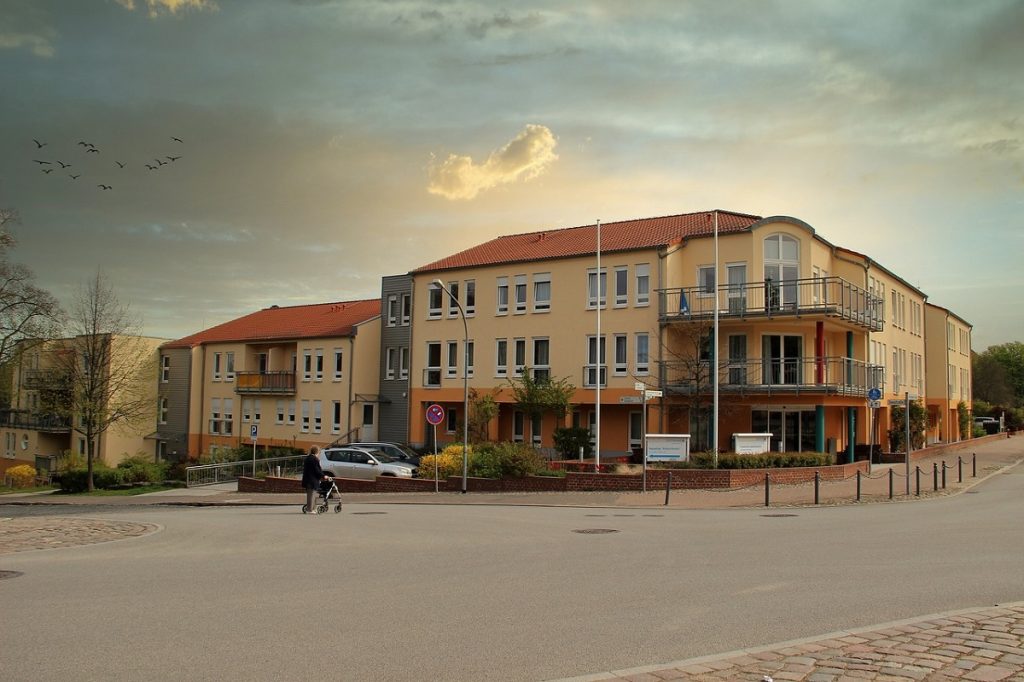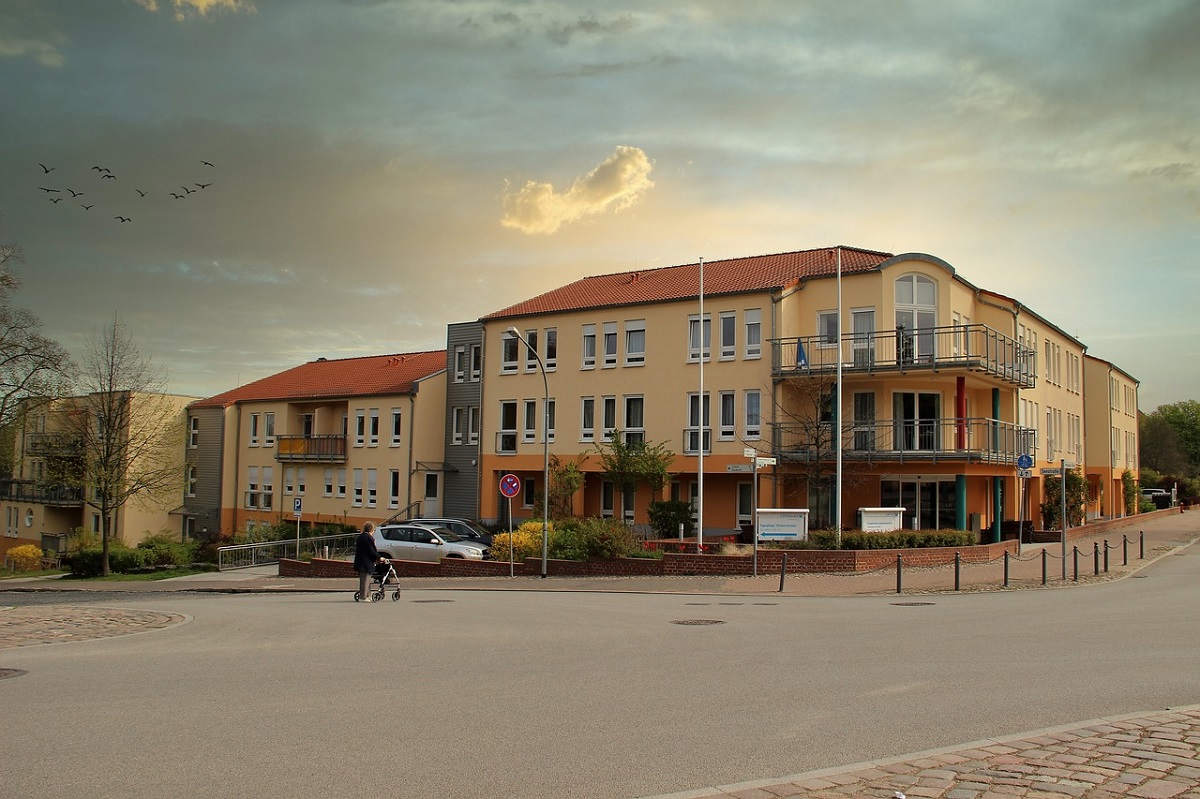 How do you find a good nursing home? The National Care Planning Council website has a nursing home locator, which is comprehensive and easy to use. Medicare.gov's website also features a handy nursing home search engine and rates nursing homes on a 5-point scale.
Some states have more high-quality nursing homes than others. Hawaii is first with 3.93 out of 5, Washington, DC is second with 3.89, and Florida third with 3.75. Incidentally, the lowest are Texas with 2.68, Oklahoma with 2.76, and Louisiana with 2.80. Find the full list here when doing your first check for excellent nursing homes.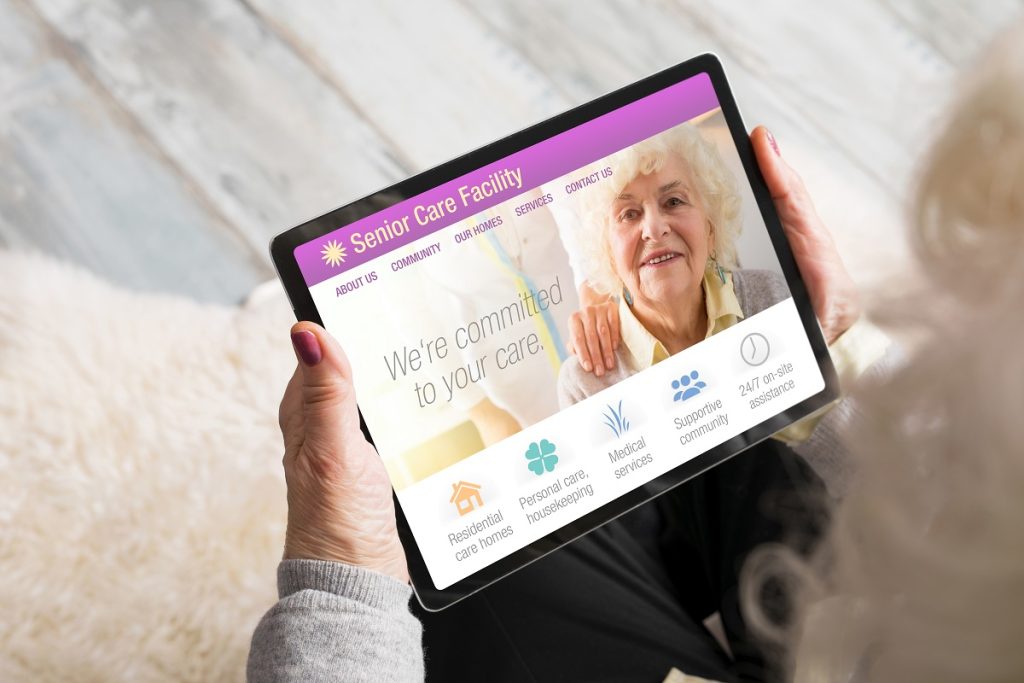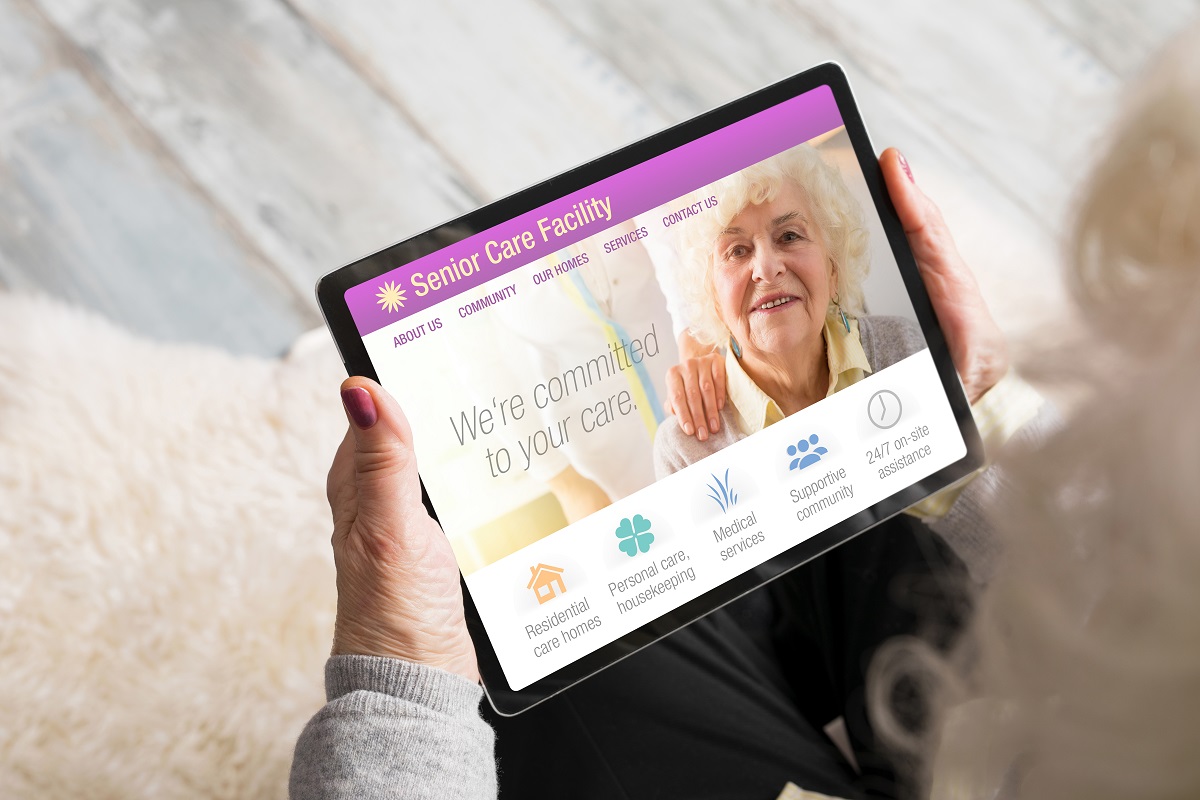 If you are looking for a luxury nursing home, you can search online in your area for facilities that offer the amenities you want and the highest staff-to-patient ratio. Many located in affluent areas have rates higher than Genworth median rates for your area. A senior care advisor can also help you in your search.
Before committing to a facility based on what you read online, make sure to tour the facility and talk to residents and their families.
Would A CCRC Meet Your Needs?
Continuing care retirement communities or CCRCs offer residents many senior living options, including independent living homes, assisted living services, and priority access to specialized medical options, like dementia care and 24/7 skilled nursing facilities. These on-site services allow the community occupant to stay on the same campus even if their health deteriorates and they need more expert levels of care.
Some of them might fall in the category of luxury facilities. Most prefer to take newcomers who are healthy, but a quality CCRC is a good location that will meet future needs.
Most CCRCs or Life Plan Communities charge entrance fees that correspond to the amenities they offer. If you plan early enough, the assisted living and nursing home services at the facility might offer the luxury you seek for yourself or a loved one.
Examples of Luxury Nursing Homes And Assisted Living Facilities
While there are luxury nursing homes and assisted living facilities throughout the country, here are some examples in California, New York, and Florida. You can compare available published rates of various communities against rents for the community and state median prices.
Some of the luxury facilities noted below are assisted living facilities. However, the rooms are large enough to accommodate needed equipment and have staff to provide needed extra care. A family could even get a companion room for a full-time nurse or aide they hired to supplement care from the facility.
COMPARATIVE SENIOR LIVING OPTIONS
,
Independent Apartment
Homemaker/
Home Health Service
(44 hr/wk)
Adult Day Care
Retirement Community
Assisted Living
Nursing Home Semi-Private
Nursing Home Private
National Median
$1,129
$4,957/$5,148
$1,690
$2,925
$4,500
$7,908
$9,034
Brooklyn, NY
$3,353
$5,339/$5,529
$1,907
$2,977
$4,580
$12,775
$13,233
San Diego, CA
$2,989
$6,101/$6,101
$1,842
$3,413
$5,250
$9,794
$12,167
San Francisco, CA
$3,340
$6,101/$6,101
$1,842
$3,413
$5,250
$9,794
$12,167
Orlando, FL
$1,929
$4,767/$4,767
$1,517
$2,152
$4,000
$8,654
$9,627
National average from Statista. Statewide figures based on Genworth and Caring.com data. City data from Rentcafe.com.
California
Rhoda Goldman Plaza
Rhoda Goldman Plaza is situated in Lower Pacific Heights in the Bay Area of San Francisco. Its website suggests it "remains unsurpassed as the jewel of the [sic] San Francisco's Assisted Living and Memory Caring Communities."
It also offers minimum-30-day respite stays.
The community offers floorplans and easy-to-negotiate living spaces full of light, with kitchenettes and good-sized closets. Apartments come in four sizes: studio, alcove, and one and two-bedrooms. Daily bed-turning services and weekly housekeeping services also feature.
Facilities include a library, hair salon, massage therapy, a fitness center, and dining rooms.
Cost starts at a base rate of $6,027 per month, plus the cost of extra care and better rooms.
Oakmont Senior Living in California
Oakmont Senior Living houses around 4,500 seniors in 51 assisted living and memory care communities across California and Nevada.
The facility at Carmichael, Sacramento, for example, has a wellness center, full-time nursing services, and 24/7 staffing. Culinary professionals are on hand to prepare fresh, local food and change the menu daily.
Their apartment homes feature some of the largest floorplans on the market and are available as studios or with one and two bedrooms.
A one-bedroom assisted living apartment starts at $8,095 per month, while a two-bedroom is $9,393 per month. Memory care units charge $3.995 per month for a companion suite or $7,395 for a studio apartment.
Coterie Cathedral Hill, San Francisco, California
Cathedral Hill is a luxury senior living community in the center of the Bay Area of San Francisco, California.
Monthly prices start at $8,200 for a studio and go up to $23,800 monthly for an assisted living/independent living, two-bedroom apartment of 1,000 square feet.
Nursing Care Homes in San Diego
Average monthly nursing home prices in San Diego are $10,700 for a semi-private room and $14,400 for a private room. The average cost of a nursing home in California is $9,817 a month.
If we take a downtown location, one near the coast and one in the mountains, we can see that San Diego offers all kinds of luxury options.
Merrill Gardens at Bankers Hill
Merrill Gardens at Bankers Hill contains independent living and assisted living apartments in the heart of the Bankers Hill downtown area.
The building has ocean views, an on-site fitness center, and a dining room open from 7 a.m. to 7 p.m. They also offer an active living program with customized fitness options.
The Meridian
The Meridian is north of downtown San Diego near Lake San Marcos and only a few miles from the coast. The resort-style community offers a continuum of care, from assisted and independent living to memory care services.
Nutritious meals, daily housekeeping services, and wellness checks by licensed nurses are available. There is also a game room, a swimming pool, a clubhouse, and a fitness center.
The Remington Club at Rancho Bernardo
The Remington Club at Rancho Bernardo is set in the hills east of town. The community offers a continuum of care with assisted and independent living.
It also features skilled nursing and short-term respite care options.
Amenities include an ornate library, a pool with a waterfall, and a dining room.
There are several golf courses and a winery nearby. Shops and restaurants are also within easy walking distance.
New York
The Watermark at Brooklyn Heights (New York City)
The award-winning Watermark is located in the Leverich Towers Hotel and overlooks the Brooklyn Heights Promenade. The community offers assisted living, independent living, and memory care facilities.
Residents can access several dining areas, arts and cultural areas, and health and wellbeing classes. There is also a 24-hour concierge and door-management service.
Independent living facilities start at $6,045 monthly, assisted living at $7,495 per month, and memory care at $8,995 per month. Private studios are also available and start at $13,995 per month.
Florida
The Villages
The Villages in Florida, about 60 miles northwest of Orlando, is the largest active-adult community in the world. It has 70,000 homes and 3,000 activities and clubs, including over 50 golf courses!
The community includes several nursing homes, such as the ones at Freedom Pointe and Buffalo Crossing. It also features The Villages Rehab and Nursing Center, which charges $8,973 for a semi-private room.
The Villages has several designs of homes available, ranging from patio villas to four-bedroom houses. Residents have free lifetime access to every campus golf course and country club! There are also several fitness centers and other recreation facilities.
Being so large, it has three town squares used for socializing and holding cookouts. The Village also features several on-site stores and restaurants; there is even a center for the performing arts!