Moving into a Continuing Care Retirement Community (CCRC) can require an entrance fee of $30K-$1M or more. While this is a significant expense, the price often provides some or all medical costs on a continuum of care, including skilled nursing care and rehabilitation services. In contrast, rental communities may not include or even offer the personal care someone may need as they age.
A community care retirement community or CCRC offers lifetime care for a hefty price in line with the high price of long-term care. They typically charge an entrance fee, plus a large monthly payment.
What Is An Entry Fee?
The entrance fee, or "buy-in," as some senior living communities call it, is a one-time, upfront fee that most life plan communities and CCRCs ask for when you join.
Senior living entrance fees will usually reflect the cost of real estate in the neighboring area. The community's entrance fee will also depend on the size of your chosen unit and how many people will live there. In many communities, the entry fee will cover community maintenance.
Most importantly, it will also give continuing care for life and priority access to higher levels of care.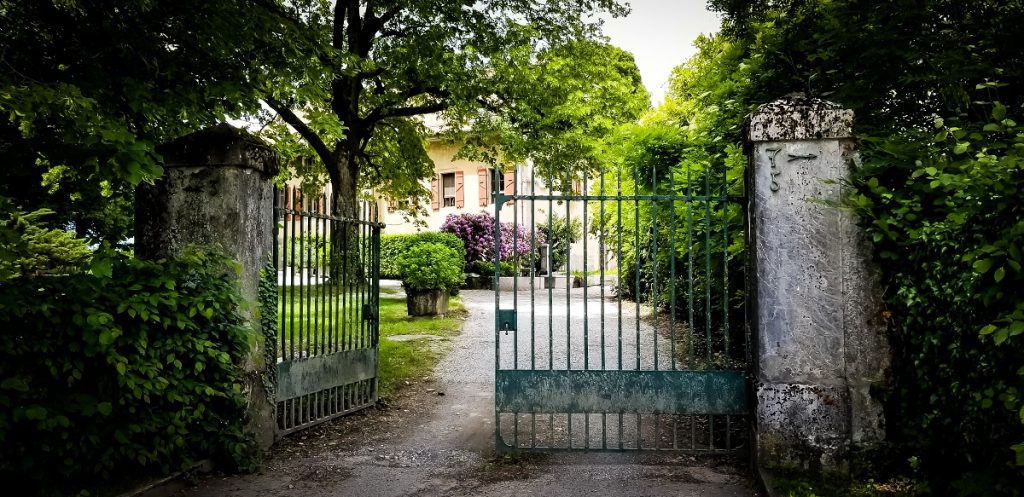 As the availability of care is a prime reason seniors might move to a CCRC, their health at the time is of concern to the property manager. When seniors move in, they should capable of independent living.
The American Association of Retired Persons (or AARP) says that CCRCs ask for "a hefty entrance fee as well as monthly charges." and are "the most expensive of all long-term-care options."
How Does An Entry (Or Buy-In) Fee Compare To A Community Fee?
Senior living facilities charge either a community fee or an entry fee, but both.
Community Fees
Rental communities charge what is known as a community fee. They aren't quite as expensive as entrance fees and usually range from $5,000 to over $10k.
These fees cover the cost of assessing the health and needs of prospective and then preparing the apartment. Community fees are non-refundable. Your loved one would pay them when moving into their residence.
Entry Fees
Senior living entrance fees can range from $40,000 to over $2 million. The fees guarantee a place in a facility for life, no matter how their health decline.s
The National Investment Center for Seniors Housing & Care (NIC) monitors the costs of over a thousand CCRCs in 99 U.S. markets. It found that the average initial payment of an entry fee is around $400,000, although other sources place the average somewhat lower at $329,000.
Seniors often sell their homes or take from savings to pay the fees.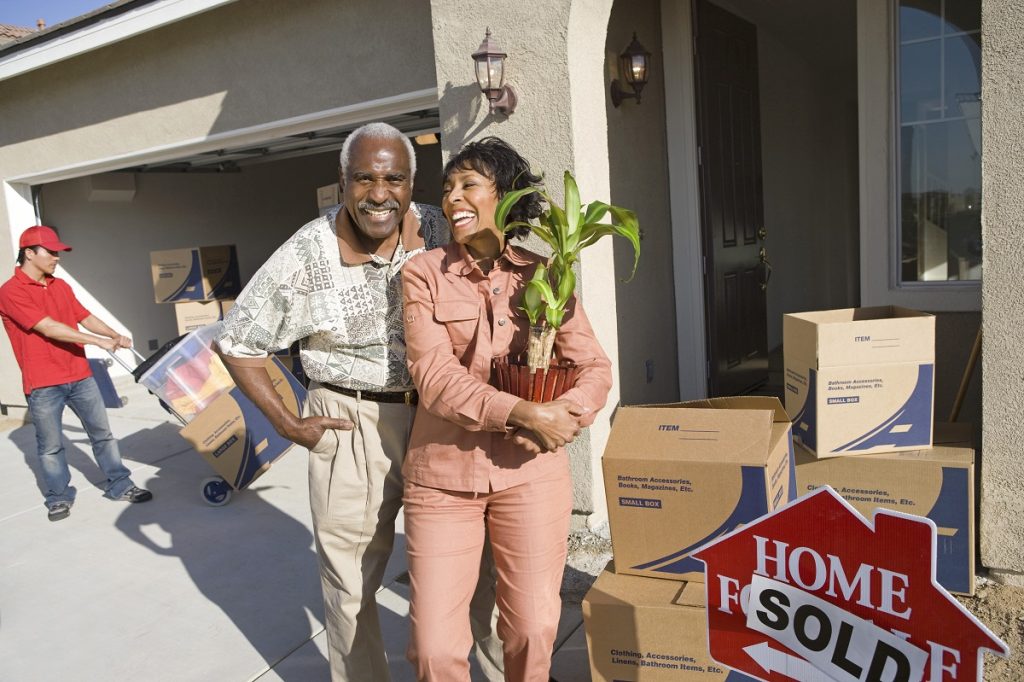 What Is The Purpose Of Entrance Fees For Retirement Communities?
Entry fees at a CCRC or Life Plan Community cover the continuum of care, so those older adults still capable of independent living can opt for more specialized levels of care in the future without having to move to a different facility.
An entrance fee paid upfront reserves a residence in a community. An upfront investment of this kind can help reduce monthly payments for maintenance, meals, housekeeping, janitorial and gardening services, transportation, and utilities. The fees also guarantees coverage for the extensive care they may need, regardless of how much it costs when they need it.
Historically, those who went into guaranteed senior care facilities surrendered their assets. When elderly residents lived longer than their contributions allowed, the communities didn't have enough money to keep functioning. To prevent this, communities started to charge entry fees plus monthly fees that would cover a resident's expenses.
The average CCRC resident stays there 10 years. Statistically, according to the Millman actuarial firm, they will live in independent living for 7.5 years, assisted living for 1.75 years, and skilled nursing for 1.75 years.
What people are also buying in entrance fee communities is a sense of belonging and security and the peace of mind that comes from knowing they will not have to move again.
Can Entrance Fees Be Refunded?
People can move into life-plan communities and decide they made a mistake. They may need specialized care the facility does not offer. Or, they may die after paying a substantial amount that their heirs want to recover.
There are two kinds of entrance fees:
Refundable entrance fees are more larger, but some of them are repayable. The type of contract the community offers will rebate 50 to 90% of the entrance fee if the resident dies or moves away.
Non-refundable entrance fees are smaller but are usually not returned if a community member passes away more than a set period after joining or decides to leave.
Today, of the 2,000 CCRCs in existence in the U.S., some are fully refundable, some non-refundable, and some partly-refundable.
An entrance fee may be reduced if the resident is prepared to pay the usual market prices for medical caregiving in the future. This method is risky as specialized medical care of the kind a nursing home would provide can be very expensive.
A refund of a standard CCRC entry fee works on a declining basis. That is to say; the amount refundable reduces over the first years of occupancy. After that time, no remaining entry fee remains.
Life plan communities often offer non-declining entry fee refunds. So, if 80% of the entry fee is refundable, that figure stays the same, regardless of how long the occupier stays in the community. The downside of the non-declining entry fee is that it will be higher than the traditional one.
Waivers are possible under fee-for-service contracts and special rental agreements.
Before signing into a CCRC, knowing the contract provisions and contingencies is crucial!
What Are The Four Different Categories Of Life Care Contracts Within A CCRC?
Type A or Life-Care contracts
Type B or Modified contracts
Type C or Fee-for-Service contracts
Type D or rental agreements
Type A or Life Care Contracts
This type of CCRC guarantees personal assistance, nursing care needs, shelter, and residential services for however long they live, in exchange for an entrance fee and monthly payments.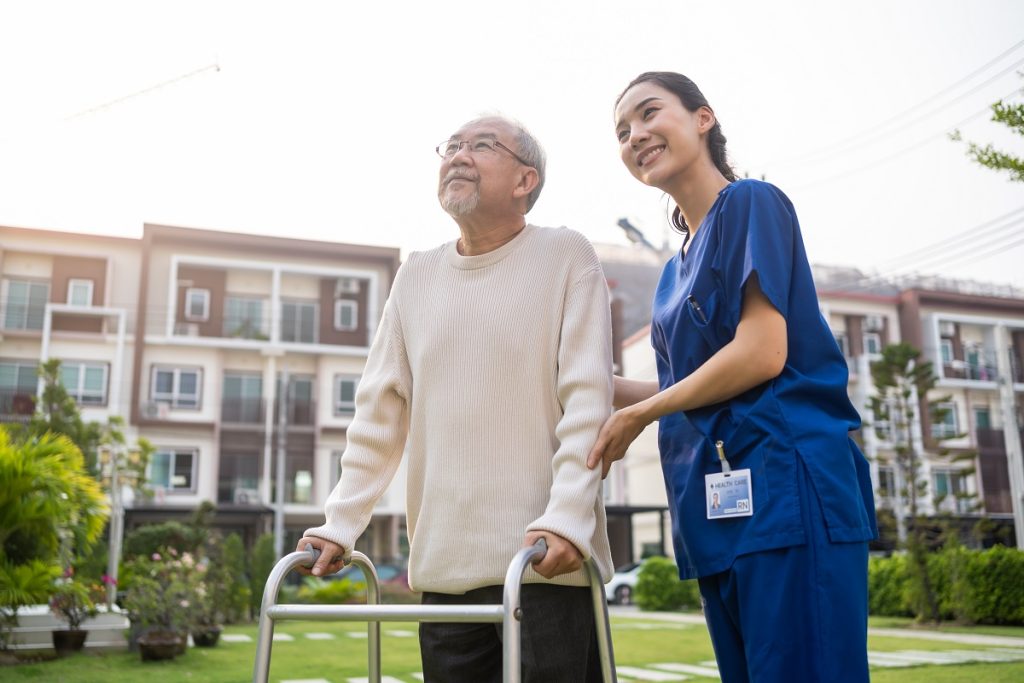 Type B or Modified Contracts
These CCRC contracts often have lower monthly fees than Type A contracts but have the same housing and residential amenities as type A contracts. However, when CCRC residents need a higher level of future care, the community only charges the independent living rate for a specified time. The occupants pay a full or discounted per-diem rate when this period finishes.
Type C or Fee-for-Service Contracts
Fee-for-Service contracts usually mean that the entrance fee is lower than the ones Type A or B requires or is waived.
Residents are eligible for prioritized access to the CCRC's higher levels of care. However, they will not receive discounts on assisted living or health care services. They have to pay the regular per diem market rate.
Type D or Rental Agreements
Some CCRCs offer these agreements, which don't usually involve an entrance fee. Instead, you have to pay a monthly fee for essential independent living services, although there is guaranteed access to CCRC services and health care.
These pay-as-you-go contracts entail the resident taking all the risk of expenses and any increases in return for little or no entrance fee.
Entrance Fees
The CCRC demands an entrance fee so residents can reserve their place in the facility.
Entry fees help pay for the outstanding capital the communities owe for the initial construction and ongoing maintenance and expansion.
Many CCRCs, above all the non-profit providers, will provide an endowment fund to protect members that encounter financial difficulty if they end up staying in the healthcare facility longer than they budgeted for (the average length of stay in a CCRC is 10 to 12 years).
This assistance is carefully monitored to prevent those residents that have squandered or moved money out of their accounts so they appear to be in financial difficulties.
| | | | | | |
| --- | --- | --- | --- | --- | --- |
| Plan Type | Name | Coverage | Pricing | Entrance Fee | Monthly Fee |
| Type A | Life care or extended contracts | Covers unlimited amenities and assisted living, medical, and nursing care without additional charges. | Most expensive options with highest entrance and monthly fees. Good option for couples or partnerships where one spouse requires more care. | $160,000 to $600,000+ | $2,500 to $5,000 |
| Type B | Modified contracts | Covers medical services for a specified amount of time or up to a specified amount. | Mid-range entrance and monthly fees. After the resident has reached those limits, they will pay additional charges to use the services. | $80,000 to $750,000+ | $1,500 to $2,500 |
| Type C | Pay-as-you-go contracts | Priority access to CCRC care options, but no care included. | Least expensive up front outlay, but charge market rates for assisted living and nursing. | $100,000 to $500,000+ | $900 to $10,500 |
| Type D | Rental contracts | Guaranteed access to assisted living & skilled nursing, but no care included | Pay-as-you-go for care. | None | Market rate, but $3,600 is average |
What Are The Limitations Of CCRCs?
Most life plan communities provide residents with a total continuum of care, which includes skilled nursing care and rehabilitation services. As contracts vary, make sure to find out which levels of care are available.
Many rental retirement communities do not provide this full continuum. Some only offer memory care and assisted living, albeit specialized assisted living. If you end up needing skilled care, you will have to relocate.
When buying into a CCRC, consider what you need now and the services you might need in the future when your health deteriorates. Moving to a different facility will be expensive because the one you're in doesn't offer the help you need.
Does It Make Sense To Pay The Entrance Fee For A CCRC Vs. Renting?
Renting a home or apartment for a monthly fee may be the better option if you want freedom and flexibility with payments. It is relatively straightforward: your loved one pays a fee similar to a community fee when they enter the community and then makes a monthly rental payment for as long as they live there.
At first glance, it is easy to assume renting your dwelling in the retirement community is the cheaper option since the entry fee could cost hundreds of thousands of dollars. The key is to look at the arrangement long term.
The more affordable monthly payments after the initial outlay and the subsequent reductions in the cost of nursing care (up to 40%) due to your upfront payment could mean you will pay less over the years. Entry fees are also often up to 90% refundable, so even if you leave to go to another facility that offers care you need, you may get enough money back to help you.
When you run the numbers of the entrance fee versus the monthly rental payments, there will be a point sometime in the future when your initial outlay for the ownership of the dwelling, lower monthly fees, and reduced medical costs break even against the higher monthly rental charges and more expensive medical bills.
Before entering a CCRC and deciding on the best contract type for you, it is worth discussing your options with your financial advisor or attorney. Your lawyer should look over your contract before you sign.