When your dad is elderly and lives in a nursing home, finding the right Father's Day gift can be doubly challenging. You want to get him something he wants or needs, but he has limited space and health limitations. Fortunately, there are plenty of ways to make him feel loved.
Making holidays special for someone in senior care can present some unique challenges.
Old standbys for dad, such as ties, barbeque tools, and golf balls, may no longer work. If your dad or granddad is less mobile these days, a day trip to someplace fun may be questionable too.
Though your loved one may not ask for anything, there are plenty of things they can use.
How Do You Make Father's Day Special In A Nursing Home?
The best way to make Father's Day special is to visit. Sure, there are a lot of great Father's Day gift ideas out there but what dad really wants is your time and attention. Stop by yourself. Bring the kids. Pick up one of his old friends who can no longer drive for a visit.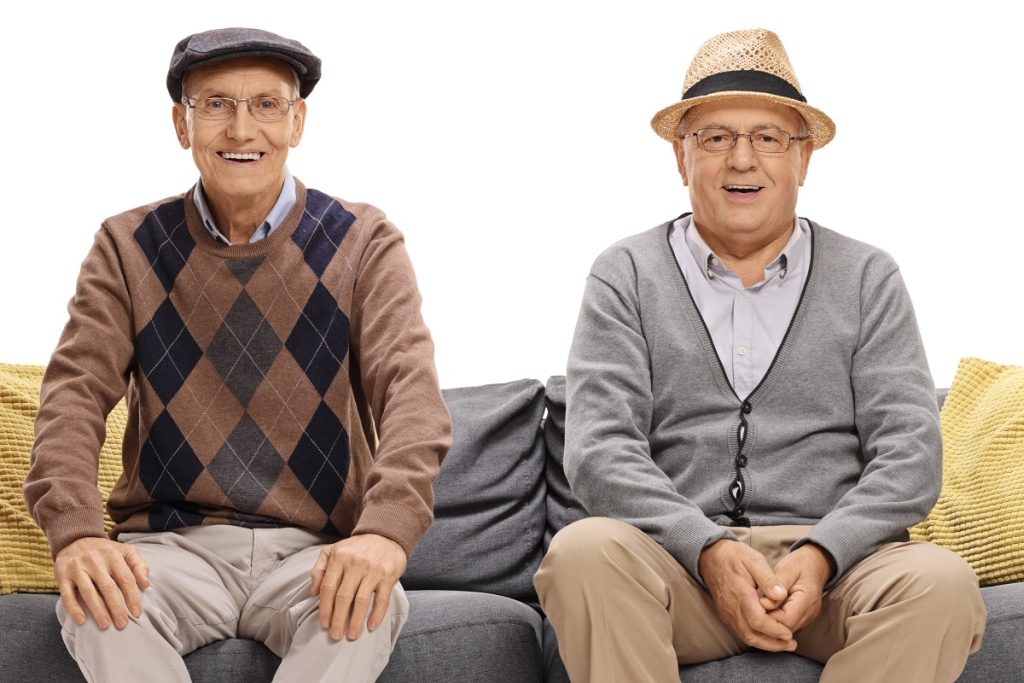 If you want to bring something, ask yourself what dad could use in his room.
Would a small lamp by his bedside be useful?
Does he have a radio, CD player, or some other way to play music?
If he has limited table space, could you put something up on the wall holding a collage of pictures of loved ones or even a favorite art print or poster?
Is the comforter on dad's bed boring and looks like it belongs in a nursing home? Maybe something camouflage for a lifelong hunter or a blanket in his favorite color.
Does dad have a comfortable pillow on his bed, couch, or chair?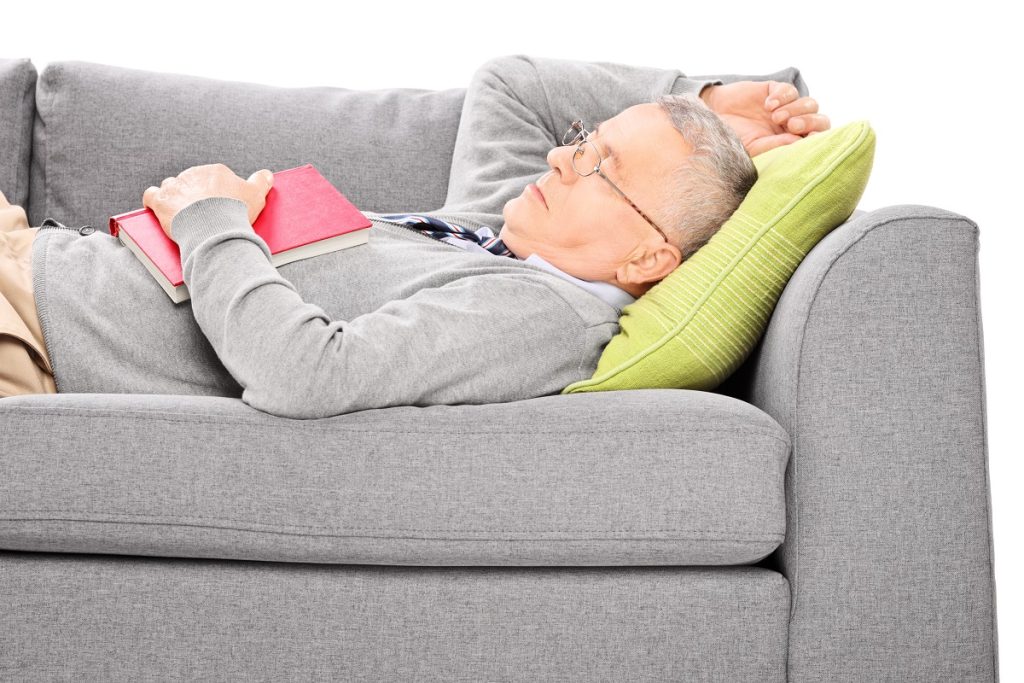 These are little things to make older adults more comfortable in an assisted living or nursing home facility. These caring touches make it feel like home.
How Is Father's Day Celebrated In A Nursing Home?
Nursing homes are often short-staffed and struggle to make a special Father's Day for all of their residents. Many will plan a BBQ meal since that is often a way families celebrate dads. Others try to plan fun activities, but those often fall flat without loved ones surrounding them. It's up to you to make the day a good one.
If you live close enough to see dad on Father's Day, consider doing so. In fact, you can make the day special for all of the residents with minimal effort. Reach out to the nursing home your father lives in and ask if there is something you can do to make the day brighter for everyone.
Most people enjoy ice cream treats, and you can provide them to a large group of people at very little expense.
Is your family available to visit and bring games that a large group can enjoy? You could play Bingo with the group or divide up into different games at separate tables.
Decorate! You and your kids could decorate his room or spread the love. With Father's Day sitting so close to Independence Day, you could arrange for a craft to be available to be done on Father's Day weekend. That would allow the seniors to take part in making things festive for the upcoming holiday. Bring the grandkids and the whole family to help facilitate this project.
Making celebrations for Father's Day and Mother's Day joyous just takes some time and creativity on your part.
What Are Some Good Father's Day Ideas For Senior LIving Residents?
You can bake dad his favorite brownies, but some gifts last longer.
Bird Feeder: If dad has a window to look out of or there is a courtyard to sit, a bird feeder is a wonderful gift that will give dad something to look at. Include bird seed and stop periodically to help dad fill the feeder if he is not able.
Books or Audiobooks: Does dad like to read? Large print books or audiobooks are a nice gift.
If he likes technology, maybe a Kindle or other tablet might be interesting. He can not only use it for reading books, he can keep up with newspaper and magazines he likes without clutter or even listen to music or watch Netflix. A durable but inexpensive floor stand can eliminate the need to hold anything.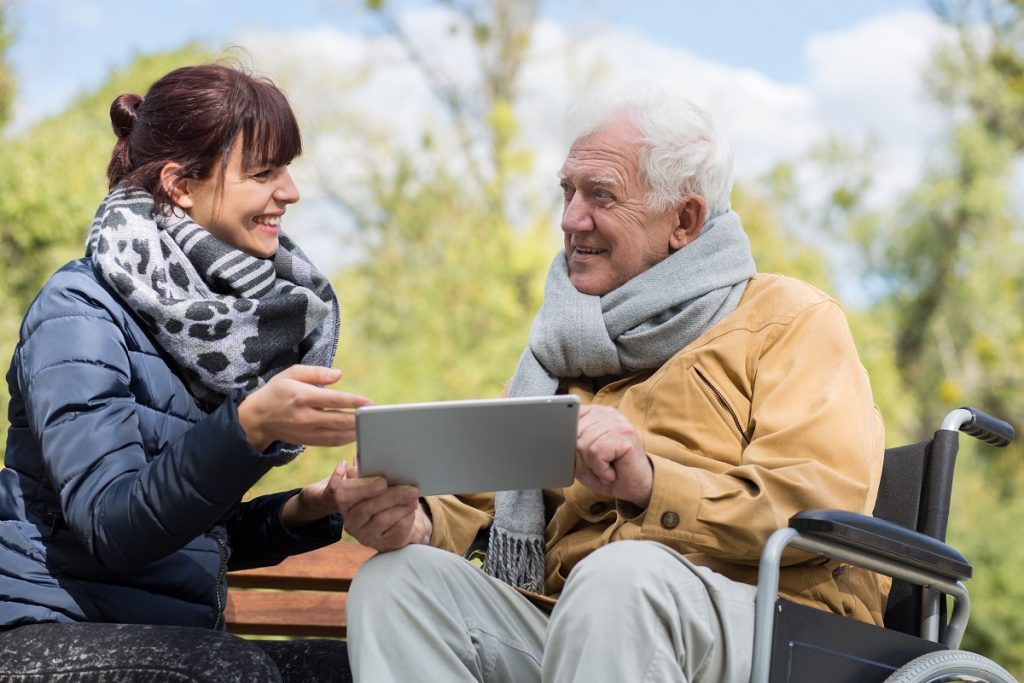 Games: Games he can play alone or with other residents are nice to have. They can be board games or even game apps for his phone or tablet.
Puzzles: Traditional puzzles of his favorite local, art, animals, or pop culture can be fun, as can brain teasers such as crossword or word finds.
Small Blankets: Lap-size blankets are nice to take the chill out of the room.
Music: Buy CDs or put together a playlist on an MP3 player of dad's favorite music so he can enjoy it at his leisure. If he has a tablet (Hint – see above!) or an Alexa or other smart speakers, you can get him a digital subscription to a music service.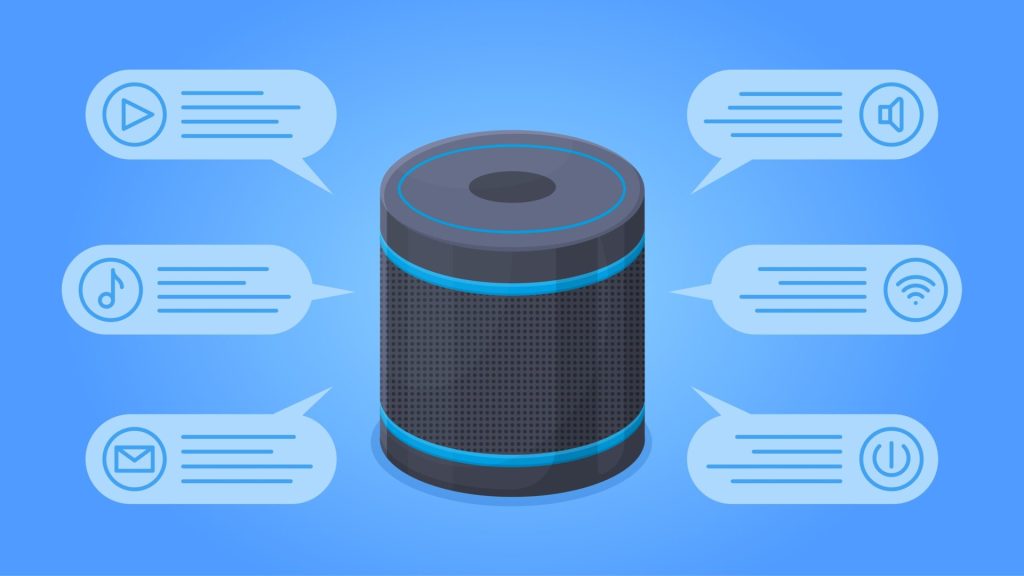 Photo Albums: Are the family photos all spread about? Put them into some albums for dad to enjoy.
Framed Photos: Get some of the best pictures framed and put them someplace dad can easily see them and enjoy.
What Are Some Things I Can Do For My Dad On Father's Day?
We too often think about gift giving around holidays and other special occasions when in reality, there are so many more things we can do. Take dad on a day outing. It does not even have to be far away. Take in a ball game or stop at a local museum for a quick visit.
Maybe invite the extended family members to your house for a BBQ with dear old dad as the guest of honor. Have some family and friends help put together a scrapbook of dad's life and present it to him. Looking through old photos is a wonderful way to reminisce and get dad talking.
You can take dad somewhere to have his favorite meal, or try to make it for him yourself. Maybe you and dad can even enjoy making the meal while spending time together. The gift of your time is often a great gift that your loved one will most treasure.
What Are Some Activities For Seniors On Father's Day?
Looking to take dad somewhere to celebrate Father's Day? An important thing to remember is that any day can be one to investigate father's day activities. In other words, don't wait for June! There are tons of fun things that dad might love to do with you.
Even if he is in a wheelchair, you can still take him many places. Just have an accessibility plan worked out in advance to prevent disappointment and embarrassment.
Car Show: Consider taking dad to a local car show to check out both old and new hotrods.
Fishing: Has dad always loved to fish? Whether you charter a boat or take dad to a local pond, fishing is a great way to spend time with someone.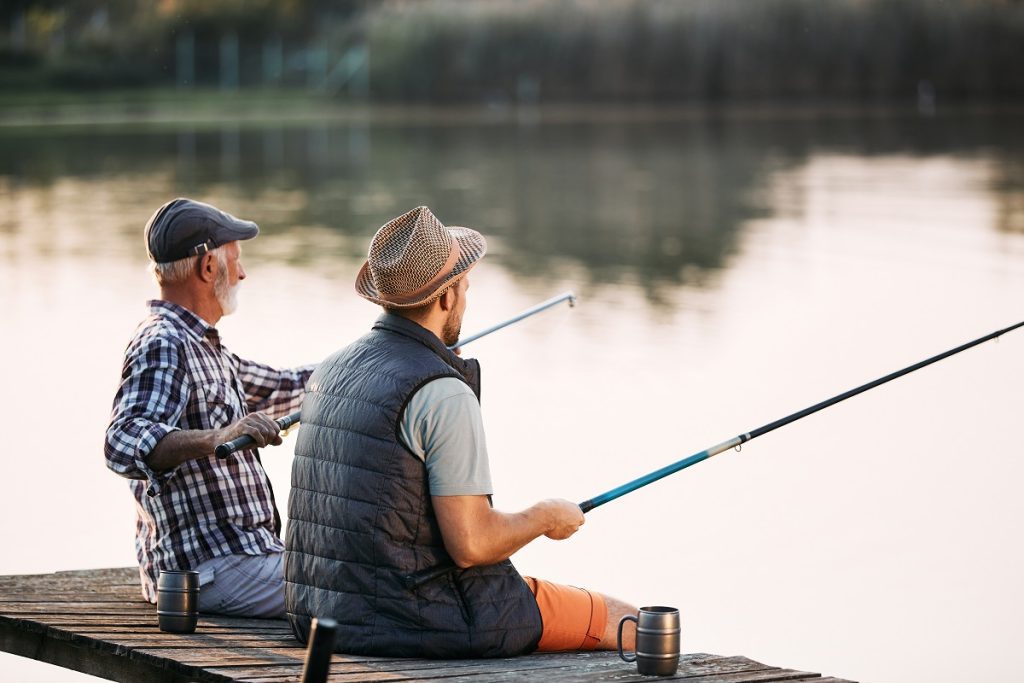 Museums: Some of the best museums are local gems that we did not take time to visit when working and busy raising a family. Are there museums within driving distance?
Aquarium: Another fun place to visit with dad is an aquarium. First of all, it is inside, so you don't have to worry about the temperature. Even if dad is in a wheelchair you can take your time looking at the different exhibits.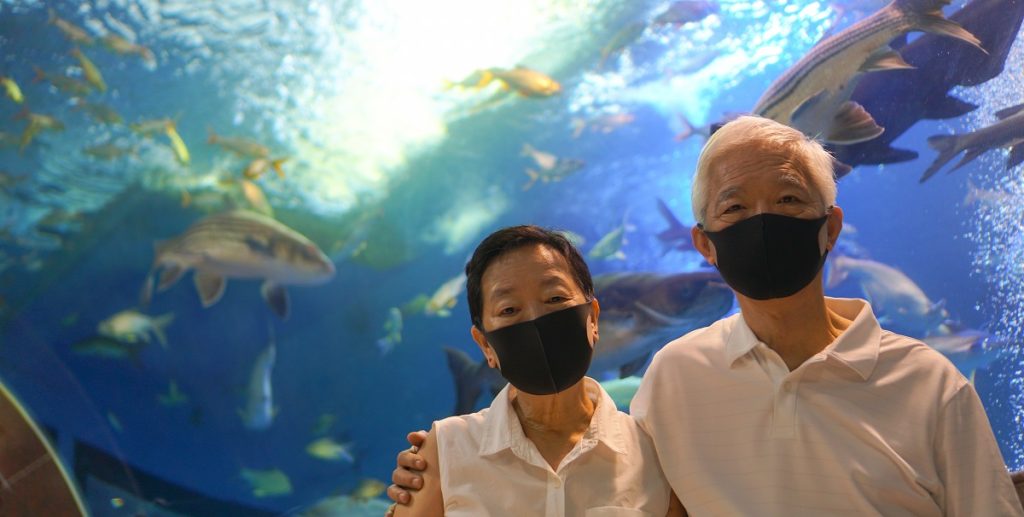 Ball Game: Whether dad's passion is baseball or football, a ball game is a great bonding experience.
Dinner Out: Take dad to his favorite restaurant or to a place you used to frequent growing up. If mom is no longer with you, don't hesitate to ask if dad wants to go to the place he and mom loved to eat.
How Can I Make Father's Day Special For My Dad?
You might think you have to buy or make something, or bring dad to a fantastic destination in order to make Father's Day celebrations special. Resist that feeling. There are plenty of fun things you can do on a shoestring budget.
Cards: Another fun way to pass the time is by playing card games. Did you know that packs of cards come in large print for senior citizens?
Board games: Pack up a half dozen games when you visit dad and see what he wants to play with you.
Sporting Event: If dad struggles with limited mobility, you can enjoy a sporting event from the comfort of the couch. Bring peanuts and crackerjack, and it's like you're at the stadium.
Memory Lane: Take a trip down memory lane by looking at family photos in an old photo album.