When people get older, they need fewer material things, so homemade gifts are always welcome on Mother's Day or other holidays. Both adults and children can make items that mom, grandma, or other favorite senior item that are useful, attractive, and thoughtful. Even seniors can join the fun.
Finding Mother's Day gift Ideas can be more difficult as mom ages, especially if she is in a nursing home or a senior living facility where she has fewer needs and less room to store things.
Homemade gifts can make loved ones feel especially honored on special days, whether it is Mother's Day, Valentine's Day, or a birthday. Now that the Christmas holidays are over, it's time to think of ways to make Mother's Day special.
Mother's Day activities can include mom in the fun by painting, making a wreath, or digging into other activity ideas. In other words, you don't have to just bring mom something, you could include her in the creation. When that is not possible, here is a list of gift ideas to ensure a fun mother's day.
What Can I Hand Make For A Memorable Mother's Day Gift?
You can make many different things with your own two hands that can make Mother's Day memorable for your mom or grandma yet not clutter up her space. However, keepsake gifts made by the loving hands of those dearest to us are entirely different.
Looking for a do-it-yourself or DIY gift for the special mom in your life? We have a lot of extra special ideas for you.
Crocheting or Knitting: If you can crochet or knit, then you already have a jump on those who don't have that skill. You can make a nice lap blanket or even a scarf or hat. Older people might use these items even in the summer when they get a chill.
Sewing: Even rudimentary seamstress skills can enable you to sew something special for mom. There are easy patterns to make everything from hot pads to oven mitts to a fun new apron. Nightgowns are easy to make as well.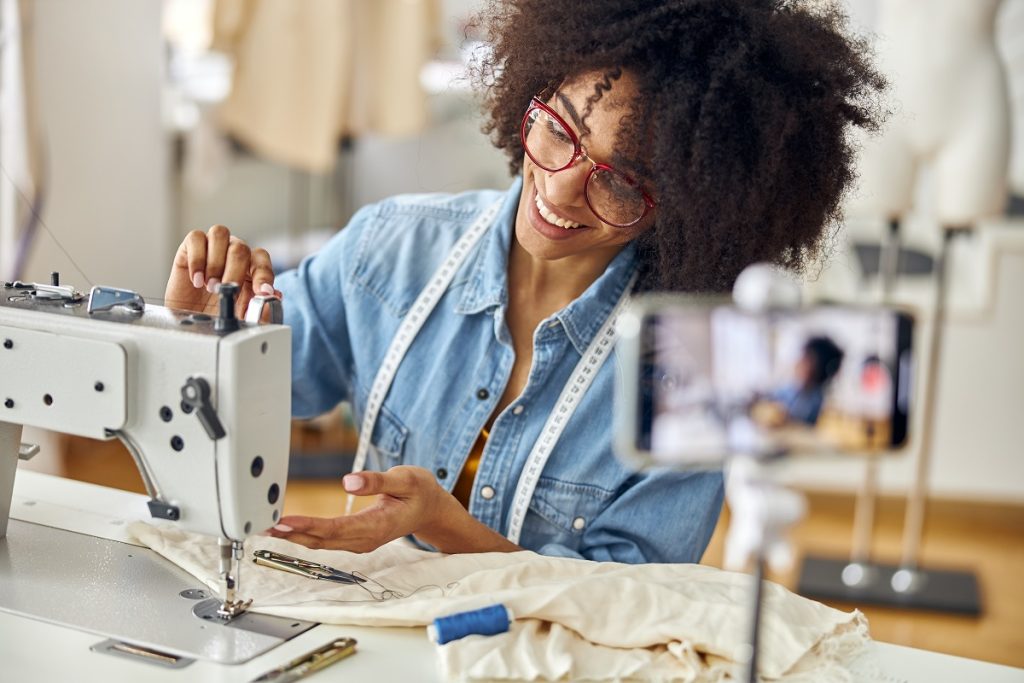 Keepsake Quilt or Memory Bear: A great gift for mom is to take patches of clothing from family members and make it into either a quilt or memory bear. The memory bear is especially touching if the articles of clothing are taken from a family member who has passed away.
Brunch: Even if you can't craft, you can make a loving gift of time for mom or grandma. Organize some family members and plan a Mother's Day brunch in mom's honor in your home or a favorite restaurant. If you don't have the ability to do that, or if mom is not mobile, deliver brunch to mom!
Bake up a batch of muffins, throw in some scones, and a favorite jam or two, brew a tasty coffee, and add some creamer, and you are ready to go. Pack a few pretty cups and saucers, and bring brunch to mom or grandma.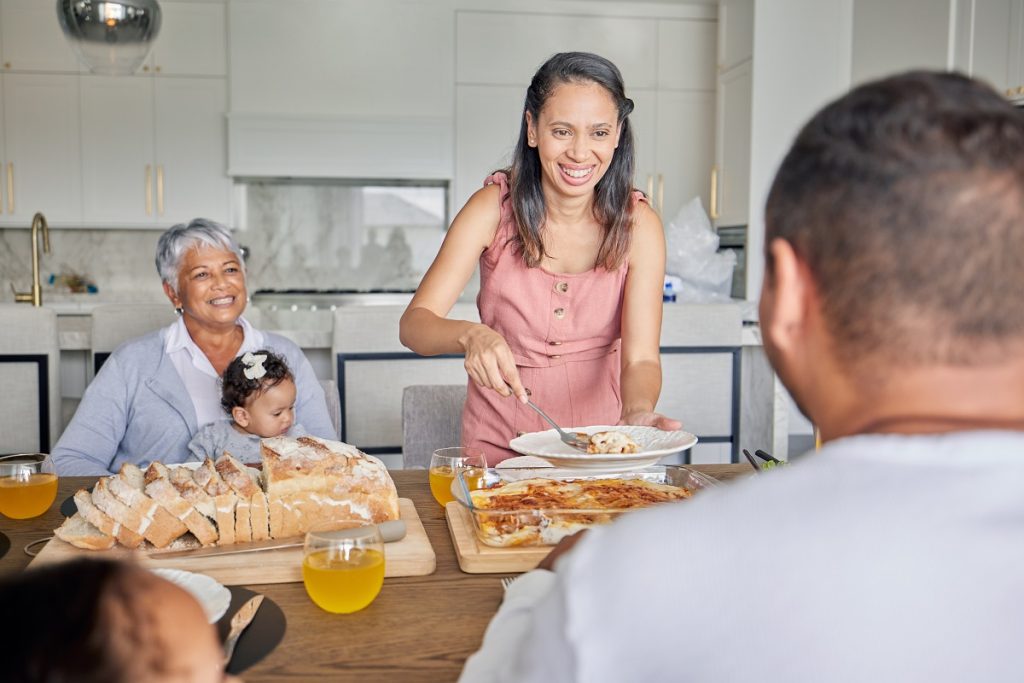 Jams and Jellies: Do you enjoy canning? Homemade jams and jellies are delicious and give the gift of your time and talent! Even if mom lives in assisted living, where she eats her main meals in the dining room, she might enjoy the jelly on a bagel or roll for breakfast or a snack in her room.
What Kind Of Mother's Day Crafts For Seniors Can You Make?
Looking for easy mother's day crafts you can make with kids to present to grandma?
Bookmarks: Does grandma love to read? You find printable patterns to color and make into bookmarks or design your own.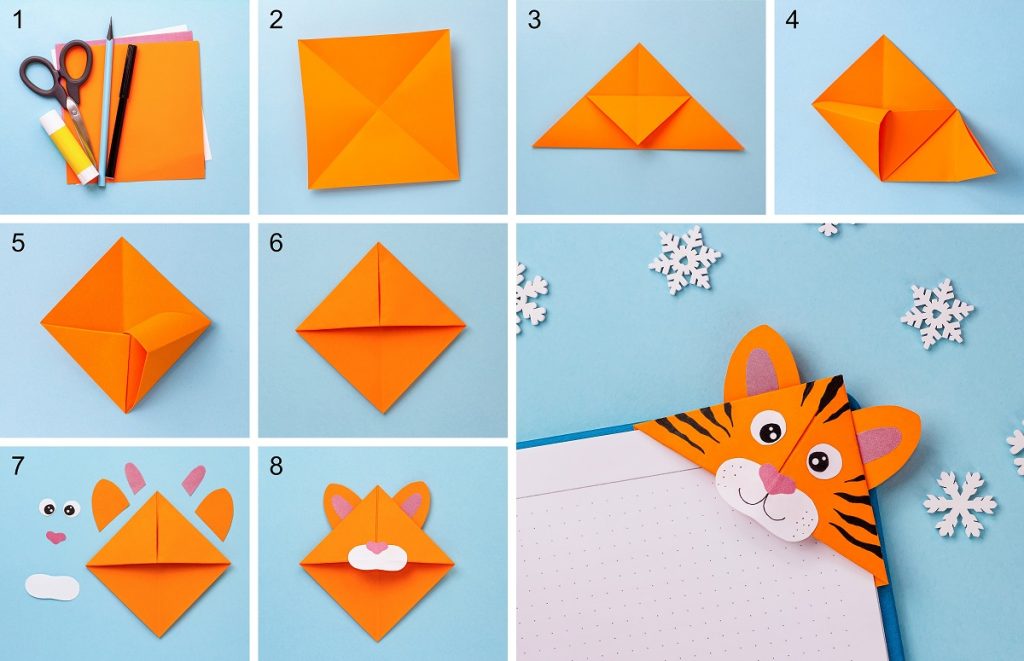 Toiletries: Have you thought of making bath scrubs, soaps, or lotions to put into a gift basket for mom? You can make soaps with as few as three ingredients, then package them up attractively.
Handprint Keepsake: This is especially fun if there are growing little ones in the family. You can dip the children's hands in paint and put the imprint onto an object such as a flower pot or sweatshirt. A cozy sweatshirt with handprints that reads "Grandma's Helping Hands" or with footprints that says, "My Grandkids Walk All Over Me" is sure to get a chuckle and keep grandma warm.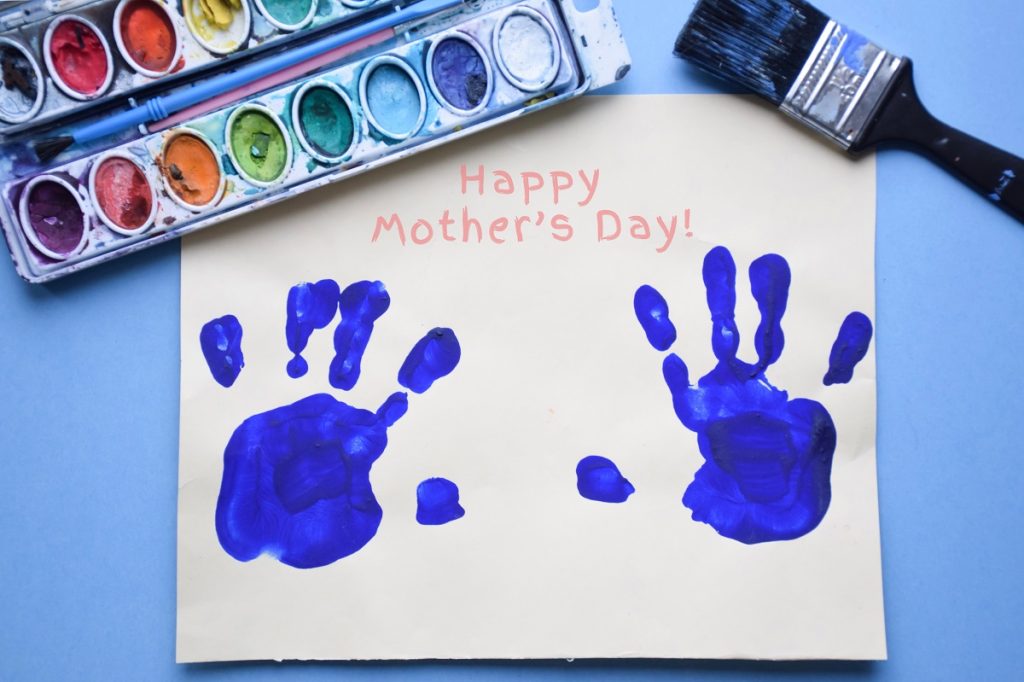 Picture Frame: You can either make a picture frame from wood or other materials or simply purchase a frame and fancy it up. You can use scraps from magazines to put pictures or words on the frame and seal it with a product like Mod Podge. You can find a tutorial for how to do this on YouTube.
Mother's Day Cards: Sure, store-bought cards can be very pretty, but don't underestimate your ability to make something even more touching. Add a handwritten poem or draw a picture.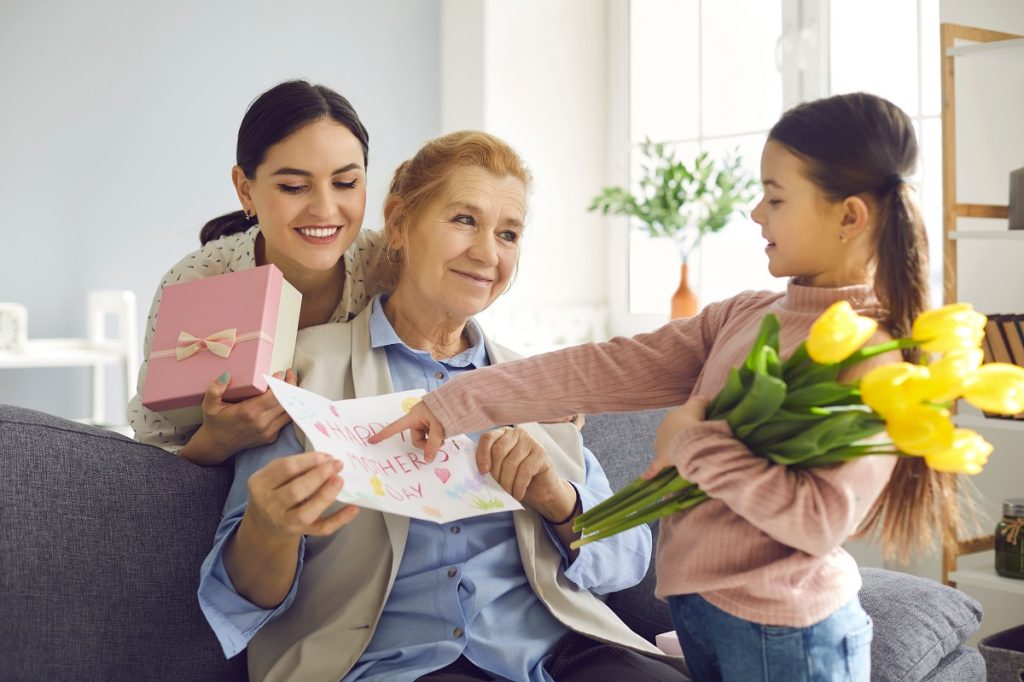 Treat Basket for Movie Night: Rent mom's favorite movie and pack a basket full of treats to enjoy together while you watch it. The treats can be homemade, store-bought, or a combination of both.
Favorite Food: Many people are surprised to hear that you can often find recipes online to replicate favorite restaurant foods. You can make them and take them to mom to enjoy!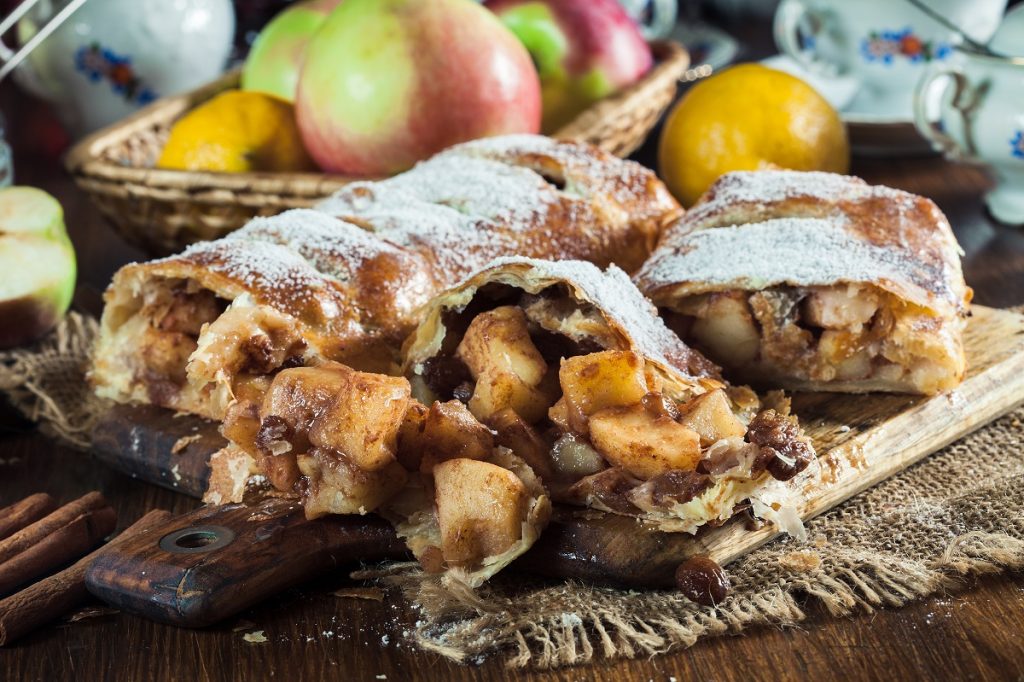 What Crafts Can Seniors Do to Create Gifts?
There are many things senior citizens can do to create gifts. Sometimes as people age, they lose sight of things they were passionate about in their youth. Asking mom what she loved to do when she was young can help you come up with craft ideas.
If you are not crafty yourself, ask around for assistance. Many local flower shops host craft classes where you leave with a flower arrangement, fairy garden, or other garden crafts. Or a local college might hold a photography class you can sign mom up for.
There is no age limit on awakening a new passion! Mom might suddenly find herself taking beautiful pictures of birds that she can frame for family members.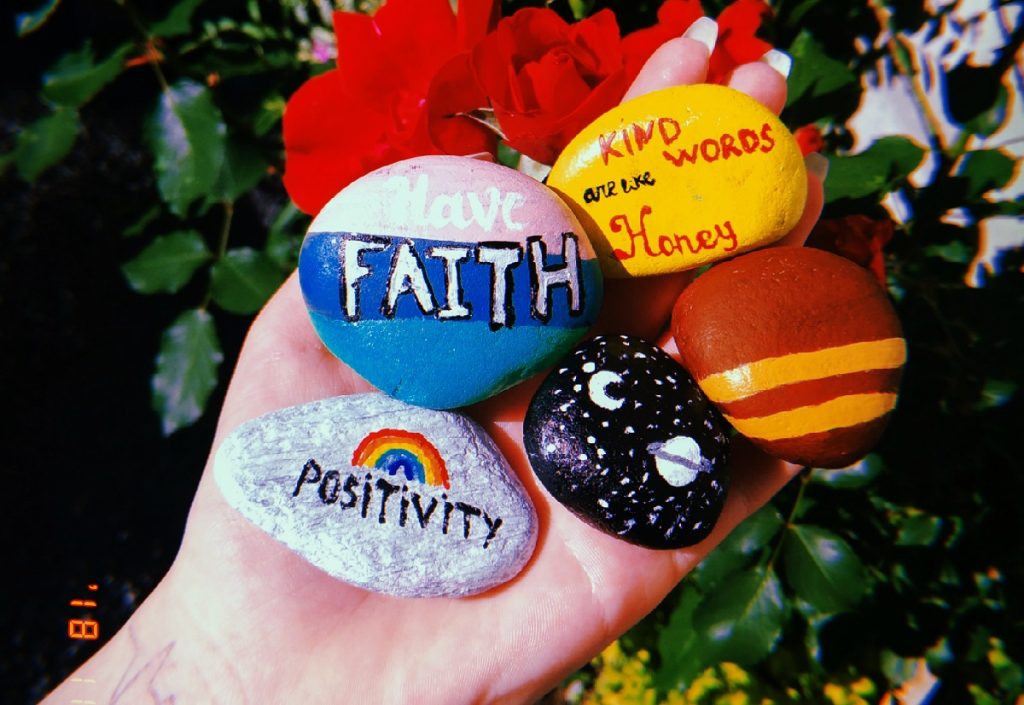 The point is, just be open to opportunities that mom might enjoy, and don't assume anything is off-limits as a new growth opportunity.
What Is A Fun Craft Activity For Seniors?
Mason Jar Crafts: You can do many things with a simple mason jar. You can bring cut flowers and work on arranging them together or plant a small succulent in the pot. Dip the bottom of the mason jar in glue and glitter, then put fairy lights inside to make a cute bedside light.
Scrapbooking Class: If grandma is not yet a scrapbooker, consider signing both of you up for a class so she can learn how. You can help her choose family photos to put into the books.
Painting: Recently, I have started taking my mother to a painting class. In her 70s, she had forgotten how much she loves to paint. You can often find a guided class where for a set fee, they walk you through the project. Whether you are painting on ceramics or wood, you have something to bring home with you after. If your mom does not have room for the items, she has a gift to put away to give at a later time!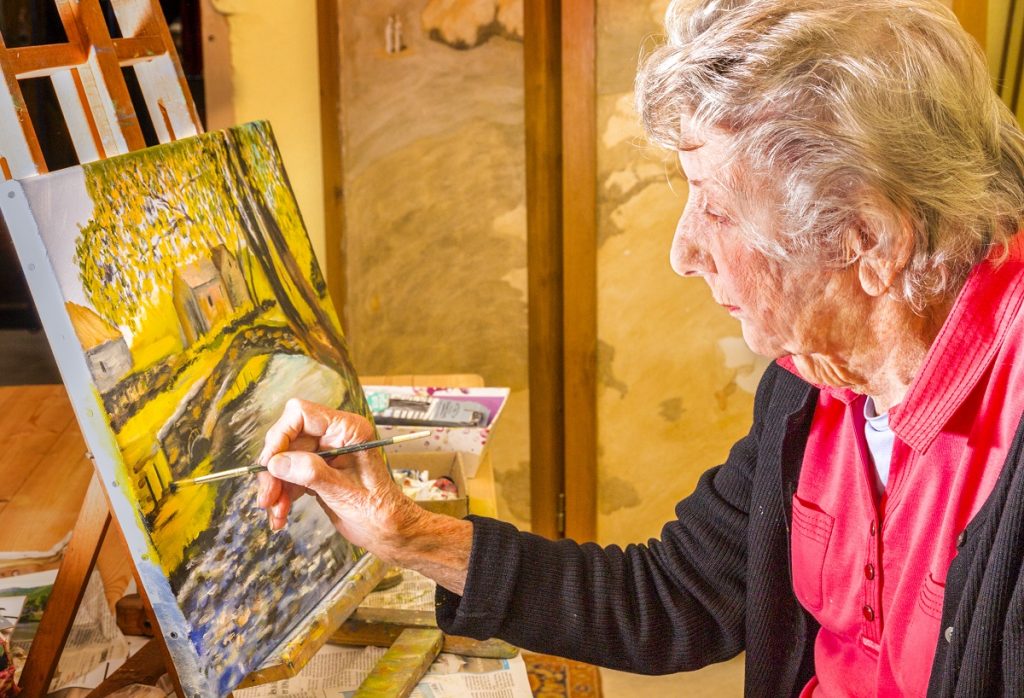 Gift Idea: Providing Seniors With Craft Supplies For Ongoing Projects
Paint: Purchase mom some paints, brushes, and either canvas or ceramics to paint.
Adult Coloring Books: Coloring books are not just for children now. You can find some with very intricate coloring patterns geared toward adults. Buy mom one of these and either crayons or colored pencils.
Scrapbook Materials: Older adults love to go down memory lane. Purchasing a scrapbook with pretty papers, stickers, and adhesive will help grandma put some of her beloved photos in one place.
Ice Cream Churn: Not exactly a craft, but a fun activity to keep grandma enjoying the gift is that of an ice cream maker. You can bring grandma different ingredients on a monthly visit and make the ice cream together.
Craft Box: Sometimes, craft ideas create themselves. You can gift mom a box with an assortment of craft items so that when the spirit moves her, she has things to work with.
Yarn: If mom or grandma are the ones who knot or crochet, you can keep them in yarn and other supplies. They can keep you stocked with wedding or birthday gifts if you give them supplies in colors the recipients would like.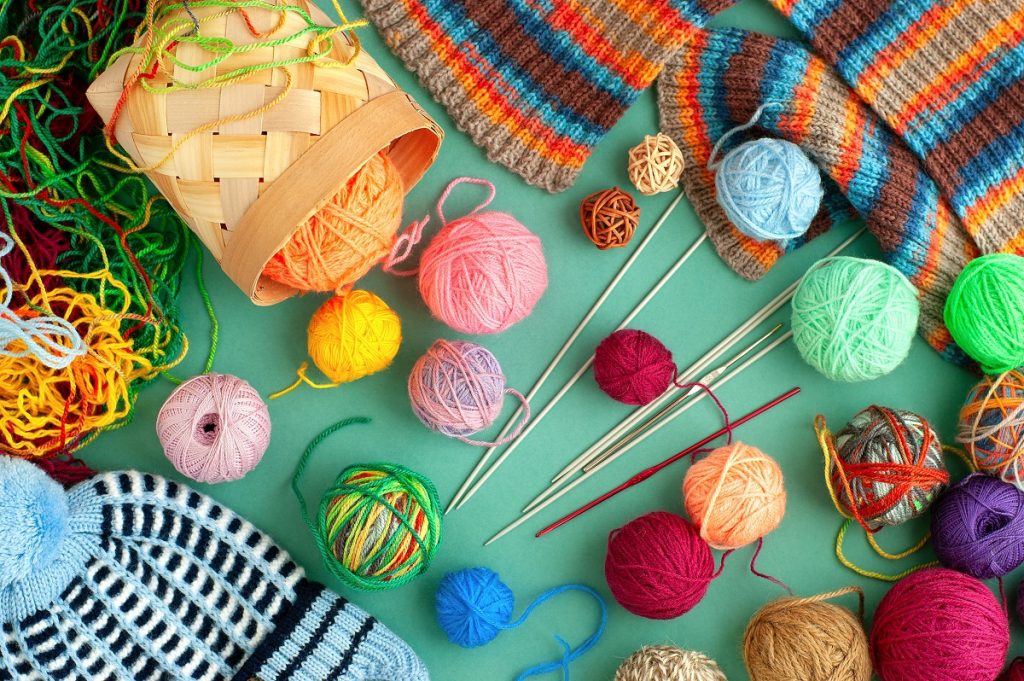 What If You Can't Be There?
Even if you can't be there in person, the gift of your time is still possible and costs you nothing. You can do a video call with mom, set up either on an iPad or tablet of some kind. Do you and mom have a tv show or favorite movie you use to watch together? You can be together even apart if you talk or text through something you both enjoy.
Heck, you can even play a board game virtually through a video call. Break out the chess board or something else you both like to play.