When arthritis and a forgetful memory make it hard to dial your phone, remember to take your meds, or play an audiobook, smart assistants (aka smart speakers or virtual assistants) can provide needed help. Learn about the best senior smart assistants from Alexa to Siri on Apple to Google Assistant and more.
As we get older, it can be scary to consider getting new technology. You might shy you away from purchasing a digital assistant, but these fun little devices can make your life a whole lot easier.
What Is A Smart Assistant?
A smart assistant is a device with software loaded onto it that will allow you to control devices, perform particular tasks or acquire information. Although most people think of smart assistants or virtual assistants like Alexa, Siri, Cortana, or Google Assistant on their phones or computer, stand-alone smart speakers are becoming increasingly more common.
If you can access it hands-free and entirely by speaking, these speakers are called voice assistants, and there are many great options out there with specialized functionality. Voice-activated speakers can be so helpful for senior citizens who have limited mobility.
Smart assistants of all types are becoming popular among seniors, as 29% of those over 50 have adopted them. According to Voicebot, usage will approach 95 million in 2002 as they do four things seniors like:
First, they can provide entertainment.
They are also convenient for things such as reminders and making lists.
If you hook them up to other smart devices, you can operate electronic devices with your voice.
Lastly, you can get help quickly if you need it.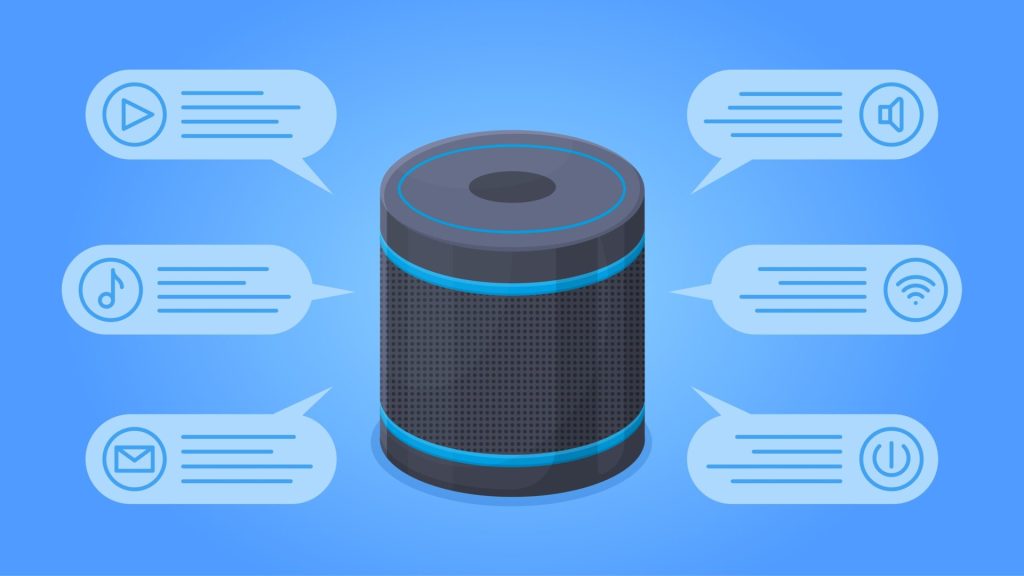 Features of a Smart Assistant
Wondering why you would want or need a smart assistant? What can they do for you?
Make Phone Calls: Having a smart assistant is an excellent safety feature that can give you and your loved ones peace of mind. Using voice activation, you can make a phone call to a neighbor or even 911.
Initiate Video Calls: When you want to see someone you miss, use your voice command to initiate a video call with someone on your iPad or other electronic devices.
Monitoring Health: A wonderful example is how people with diabetes can track their blood sugar by Bluetooth technology, sending information to a phone or other device. It can be triggered to send anyone notifications when the person's sugar spikes too low or too high.
Turn Lights Off and On: With a few extra components, such as Smart Plugs, your lamps can be set to turn off and on using your smart device and voice control. You can also control lights using smart light bulbs and a smart device.
Control Other Electronic Devices: The smart assistant can control anything electronic, which is very handy. You can use it to adjust the thermostat, for example.
Set Reminders: Do you forget to take medications, or will your caregiver be gone for a few hours? A smart device can remind you when it is medication time or prompt you to check the stove and locks before bed. Medication reminders can be crucial for senior citizens.
Send Text Messages: Just another way to communicate, your smart device can send texts.
Adjust Thermostat: Feeling chilly? Just tell your device to turn the temperature up a tad bit from the comfort of your chair.
Make Lists: You can add items to a to-do or shopping list without even moving!
Play Music: This is a personal favorite feature because a smart device can play pretty much any type of music you want to hear. This is especially handy for older adults who want to hear their favorite oldies or listen to podcasts.
Ask Questions: A smart device like Amazon Alexa can answer many questions for you. In fact, they can even interact with you, such as by telling jokes.
News: Your device can catch you up on the important things going on in the world just by you asking a few questions.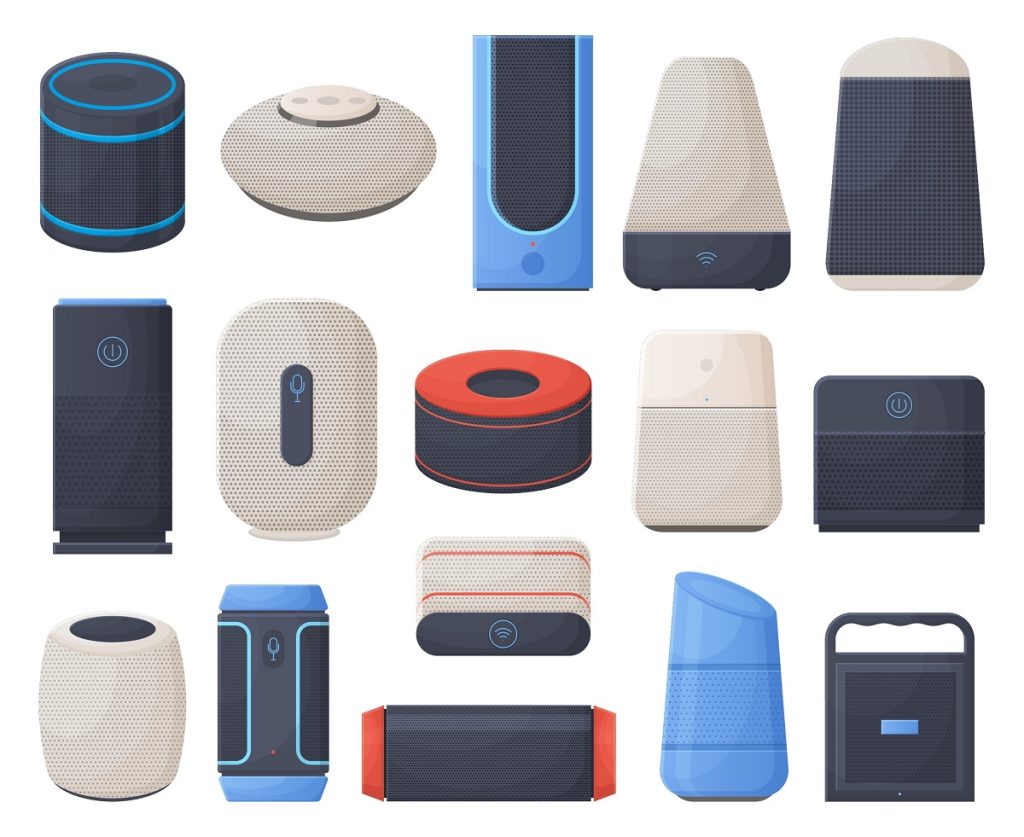 What Are The Top Choices?
When you choose a voice assistant, you should consider the software and the device for using it. Some of the software is usable on third-party speakers and sound bars in addition to the equipment it was made for. Phones and watches with this technology are always with you, but a stand-along device at home has its advantages.
Amazon Alexa works on Amazon Echo Dot or the original Amazon Echo and a lot of third-party equipment.
Google Assistant powers Google Nest (originally known as Google Home) and works on speakers as well as on Android phones.
Siri works best on Apple phones and watches; their HomePod Mini is up and coming.
Bixby is available on Samsung phones and devices,
Cortana is Microsoft's assistant for Windows, yet it can be used on Apple and Android devices. IT s being discontinued in favor of features contained in its Microsoft 365 apps.
What Is The Best Assistant For Senior Citizens?
It seems everyone has a favorite operating system. Try to convince an Android person to purchase an iPhone. It doesn't work. The same is true for people who are loyal Samsung customers, and also Google vs. Alexa. My house is Team Alexa all the way!
There really is no best assistant for senior citizens. You need to consider a few things:
Cost: What is your budget? You can buy even Alexa and Google devices for as little as $25.
Needs: What are you hoping the device will do for you?
Set Up: Read up on how to set it up. Most just require that you turn on the device and download and open an app to start,
Other Technology: You want to make a smart decision based on other technology in the home so that things can communicate with each other.
Monthly Cost: In addition to buying the device, are there additional costs incurred to get the bells and whistles you need? Monthly fees will likely come from third-party providers like Spotify for music or ADT for home security, not the device.
Hidden Costs: It is worth mentioning that you want to have wifi and Bluetooth ability in the home to use any of these devices. That is an additional monthly cost, but if you have internet, you already have what you need.
The smart assistant that meets your criteria is the "best" for you, but various surveys and magazine reviews indicate senior preferences when buying a smart assistant.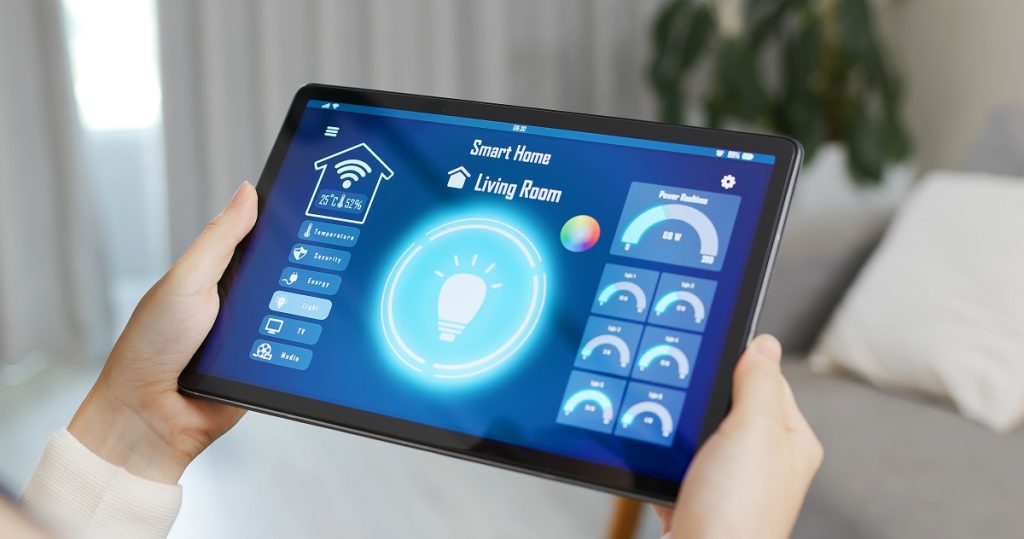 1. What Is The Most Popular Assistant For Seniors?
The most popular device for senior citizens is Amazon Alexa. Built into Echo devices, Alexa can do many things for you. Alexa is pretty much "plug in and go," and she can do many things, such as play music and answer questions.
Of course, more tech-savvy family members can help you with smart home devices so that you have home automation at your fingertips. You can download the Alexa app on your smartphone or other devices for convenience and flexibility.
The Echo Show version even has a screen for watching Prime videos.
2. Who Is The Best Intelligent Assistant?
Many techies vote for Cortana as the top intelligent assistant. Cortana is like Siri for Microsoft and is available on devices having Windows 10 and later. Cortana is on devices such as phones and computers, much like Siri, so it is less like stand-alone smart speakers such as Alexa.
3. What Is The Easiest Device For Seniors?
Siri is a very easy device for senior citizens to use and is also very economical if you have an Apple phone. Siri is available in any type of Apple product, such as the iPhone.
Siri enables you to make calls without remembering the phone numbers. These devices operate on a system called ios.
If you are looking for even more convenience, you can link to a smartwatch called an Apple Watch. This keeps you even more connected without even having to carry a phone.
4. What Is The Best Smart Speaker For Seniors?
There are two main smart speakers, Alexa and Google Nest. Alexa has been described above and wins top ratings for senior citizens.
Google runs Google Assistant on its Google Nest (which used to be called Google Home) and on Android devices, Google has some excellent features such as its touch-sensitive, button-free operation and, much like the Alexa devices, can be entirely voice-activated. According to PC Magazine, though, Google detects errors and inconsistencies in language better than Alexa, so it may be better for senior citizens.
5. Which Assistant Is The Most Helpful For Seniors?
It is difficult to determine which assistant would help seniors the most without knowing exactly what the person hopes to achieve. If you are looking for basics such as playing music, you can get that with a small Alexa Echo Dot. However, if you want to control electronic devices within your home, you may want something with more versatility.
Both Google and Alexa feature introductory, mid-range, and high-end options if you need maximum functionality. For example, if you are looking at a security system, you need to be certain that it can interact with whatever devices you are installing.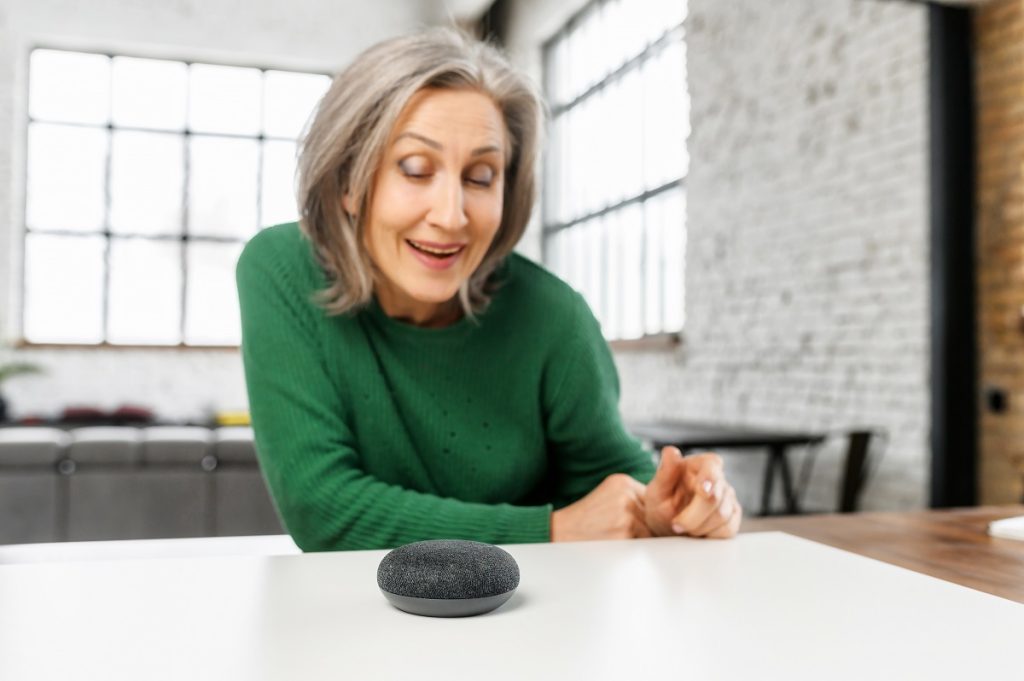 Putting Risks And Fears About The Best Senior Smart Assistant To Rest
People have fears about smart assistants. Since they respond to voice commands, many people assume they are recording what you say. Sure, they are always listening. However, they are not recording you.
Another concern is that a smart assistant can get hacked. While that is true that any device can get breached, it is not more of a concern for these devices than any other piece of technology in the home.
Older people are sometimes afraid of new things. Don't assume that it will be too complicated for you. If you have someone to help you set things up, you could have it work for a very long time without so much as a glitch.
The fact is you are safer with a smart device in your home because you can get help just by calling out, even when you are home alone.