Assisted living is a logical next step for seniors who cannot manage all aspects of living on their own. These costs may average $5,000 per month, making them unaffordable for many seniors. Financing is usually private pay as Medicare does not cover it. Medicaid, however, does pay some expenses for those who qualify.
Assistant living is a housing choice for adults who are largely independent but need a little help.
What Is Assisted Living?
Assisted senior living (sometimes called "extra-care housing") allows you to live independently in a facility with staff on hand to help with everyday physical tasks that are difficult for some elderly people.
The design is often like a typical apartment, but a team is available to provide the extra services people need. The team can help with potentially dangerous activities such as showering or bathing but also with dressing, taking medication, preparing food, or going to the toilet.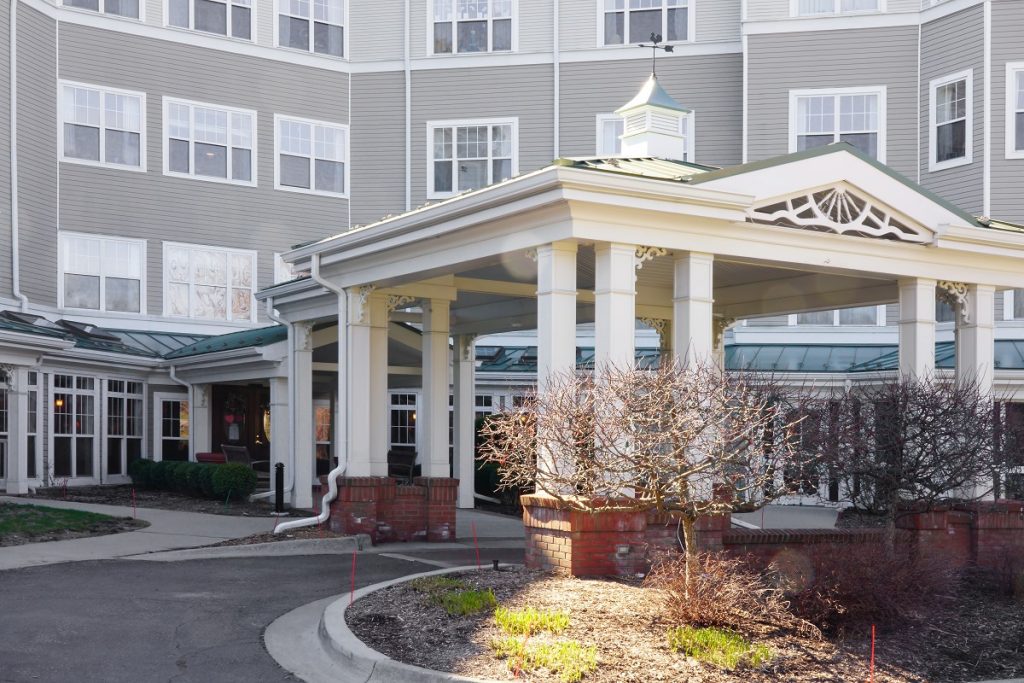 Most facilities operate on a "pay what you need" arrangement. There is a basic cost, and then you pay for the services you require – especially useful if you are still capable and don't need as much help as someone frailer than you. As you become more infirm, you start adding the necessary care options.
With assisted living, help is always on call. Most facilities are set up so they can increase the care level for residents without their moving.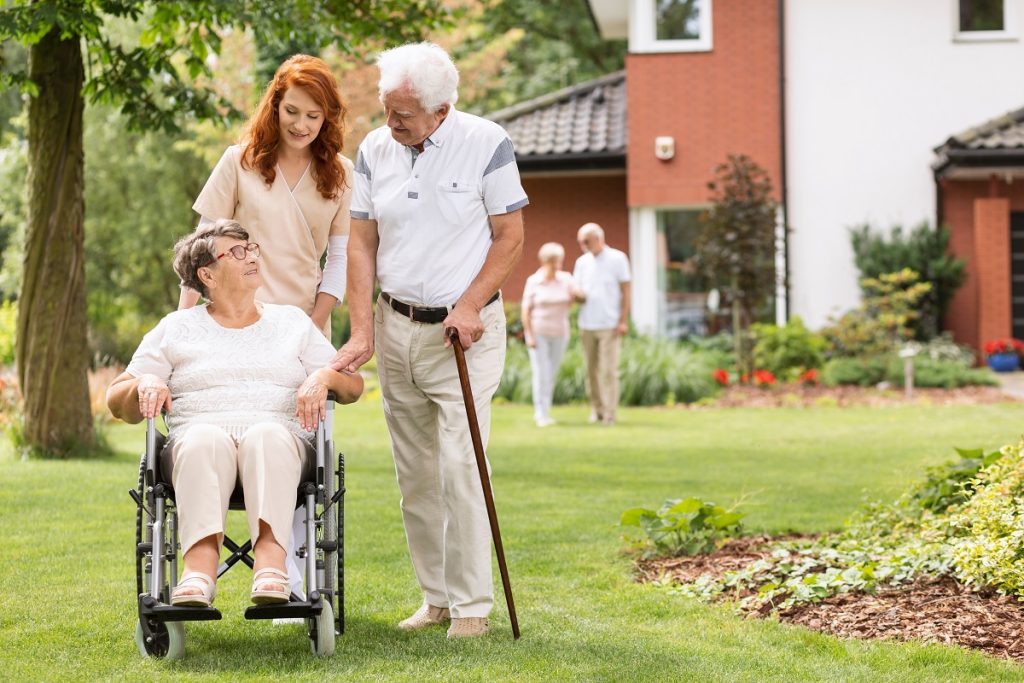 Assisted living is an excellent solution for couples who want to stay together but require different levels of care. Each spouse pays a monthly fee based on their needs.
What Does The Basic Cost Usually Include?
The assisted living facility charges a monthly fee that covers at least some meals, laundry, housekeeping, maintenance, and transportation to doctors and shopping.
Various rental agreements may include these charges as standard. Most facilities charge extra for garage or carport space for those with cars, salon services, pet care, and physical and occupational therapy.
The price of an assisted living facility is based on amenities as well as the usual housing variables such as location and square footage.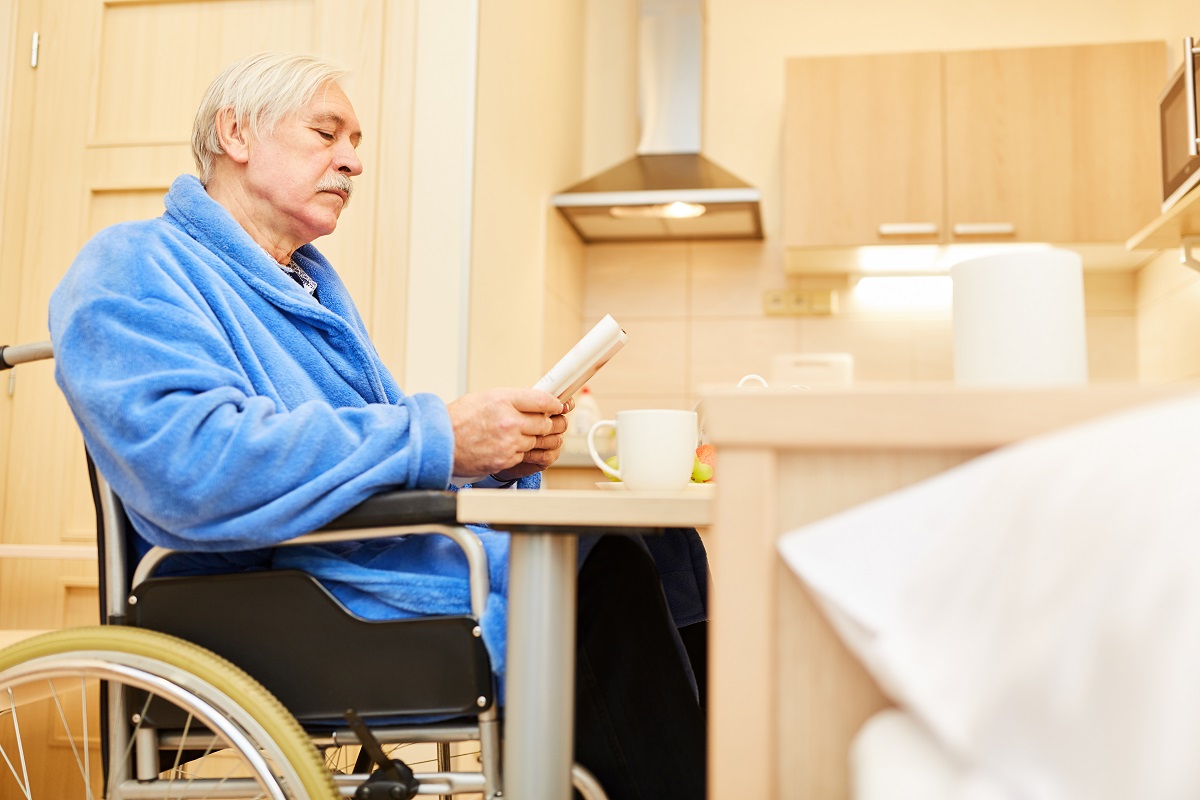 The suite may have a kitchen for times when the resident might want to cook. Other times, communal meals provide an opportunity to socialize.
What Services Are Optional?
Assisted living communities can provide more care when needed. While the available services are highly customizable, the service level is not as intense as what skilled nursing home care offers. Some residents with extensive needs may hire additional caregivers who might come to the facility rather than move to a nursing home.
Some assisted living facilities encourage residents to use wearable alarm devices connected to the support staff, which is vital for infirm or immobile residents. More sophisticated electrically-operated chairs and beds can mean fewer visits from carers and lower bills.
What Is The Average Cost Of Assisted Living?
The cost will depend on the refinement of the senior housing community, how big your apartment is, the degree of independent living you are capable of, i.e., the number and level of services you require, and crucially, where you live.
The Genworth Cost of Long-Term Care Survey 2021 reported the national average cost of assisted living is $54,000 a year, which breaks down to $4,500 a month or $148 a day. Some facilities exceed $7,000 a year.
In contrast, private rooms in nursing homes average around $108,500 a year, $9,000 a month, or just under $300 a day. Why the big difference? The availability of skilled help that many adults need 24 hours a day drastically increases the cost.
What Is the Cost Of Assisted Living In Various States?
Costs of senior living options vary by state.
Let's choose the state with the lowest poverty rates, New Hampshire; three of the largest and most affluent states: California, Texas, and New York; a midwest state: Ohio; and the one with the highest poverty rates, Mississippi.
| | | | | | | | |
| --- | --- | --- | --- | --- | --- | --- | --- |
| Type of Care | Service | California | New Hampshire | New York | Ohio | Mississippi | Texas |
| In-home | Homemaker services | $6,101 | $6,006 | $5,339 | $4,957 | $3,813 | $4,576 |
| | Home health aide | $6,101 | $6,197 | $5,529 | $5,053 | $3,813 | $4,576 |
| Community and assisted living | Adult day healthcare | $1,842 | $1,842 | $1,907 | $1,744 | $1,408 | $769 |
| | Assisted living facility | $5,250 | $6,053 | $4,580 | $4,635 | $3,500 | $3,398 |
| Nursing home facility | Semi-private room | $9,794 | $10,950 | $12,775 | $7,300 | $7,118 | $5,125 |
| | Private room | $12,167 | $12,015 | $13,233 | $8,213 | $7,314 | $7,092 |
Source: Genworth.com
How Do Residents Usually Pay For Most Assisted Living Care?
Most residents use private means to pay for assisted living care, such as savings, pensions, investments, or life insurance policies to cover costs. With costs exceeding an average of $54,000 a year, a person would need considerable resources to cover even a few years.
Although many people save all their working lives, other family members or loved ones frequently help with elder care payments.
Seniors who qualify for veterans benefits may be able to get coverage for assisted living.
Some area agencies can direct seniors to economical housing as well as home care opportunities.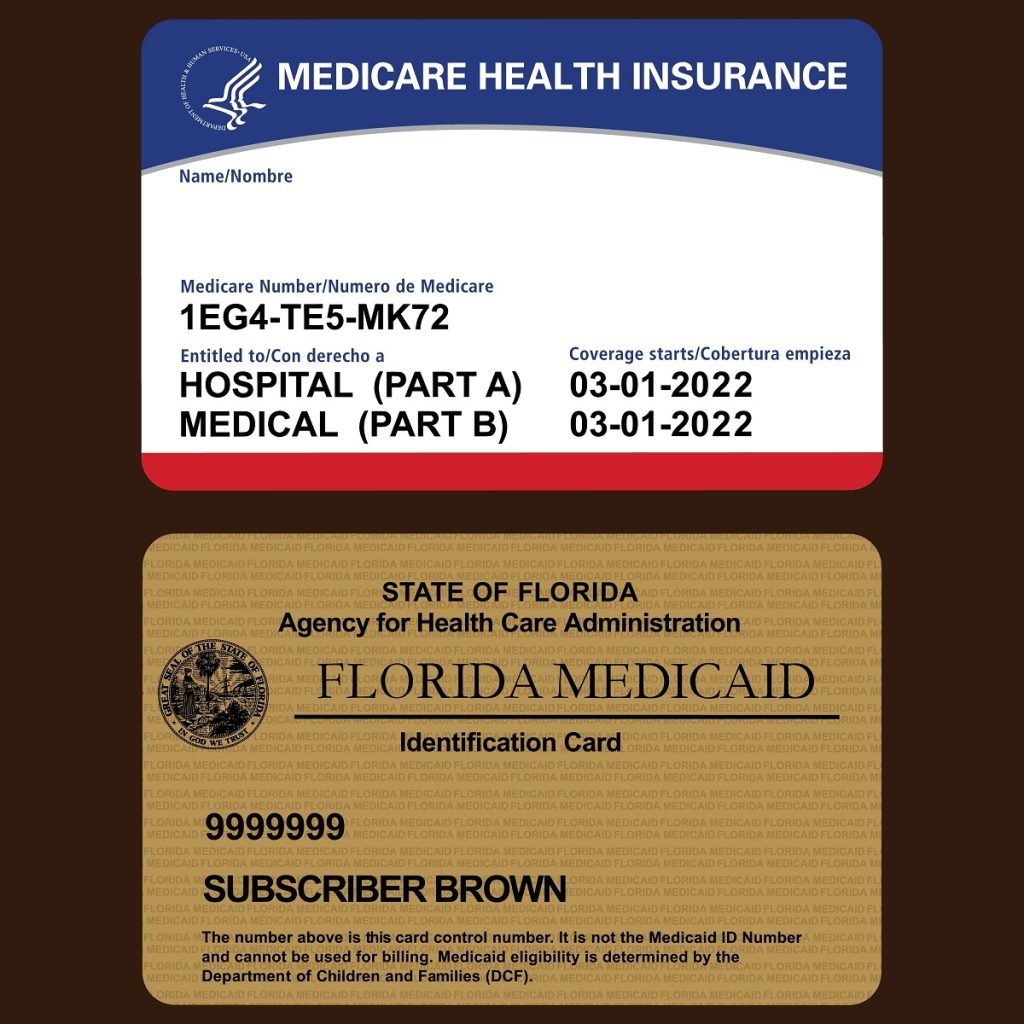 Do Medicare Or Medicaid Help With Financing Assisted Living?
Medicare is a federal health insurance senior care program for those aged 65 and above, some disabled younger people, and those diagnosed with end-stage renal disease or Lou Gehrig's disease. It does not cover assisted living. It will, however, cover a limited stay in a nursing home. For longer stays there, the patient is encouraged to apply for Medicaid, which will cover that type of long-term care.
Part A of Medicare covers patient hospital treatment and aftercare, care at a skilled nursing facility, hospice care, and home healthcare. You wouldn't usually make any monthly payments for Part A if you or your spouse paid Medicare taxes while working for a specific period of time. Click here to find out more about Part A.
Part B covers specific medical and outpatient care and prescription drugs administered by healthcare professionals. Part C is called Managed Medicare or Medicare Advantage. This option allows patients to choose parts A and B, and often D. Beneficiaries must enroll in A and B before they qualify for C. Part D covers any costs of self-administered prescription drugs.
Most Medicare recipients purchase a supplementary plan that picks up many deductibles and co-pays for covered services.
Medicaid programs are combined federal and state plans designed to help lower-income people. It covers areas that Medicare doesn't, such as personal care services and nursing home care. State rules decide who has eligibility and who doesn't. They usually require additional paperwork in the form of a waiver.
For further information, call the State Medical Assistance (Medicaid) office.
Which States Require A Supplemental Medicaid Application?
States administer their Medicaid plans differently as they pay part of the costs, and they vary greatly as to what assisted living services they will pay for. Some states won't pay for any assistance. Most will not pay for the amount of the assisted living fee assigned to room and board. Any state that pays for some services requires a waiver and verification from a physician.
In states where Medicaid will pay, not all assisted living facilities accept Medicaid patients.
Some state pay for alternatives to assisted living, such as home care by a caregiver.
Here is how assisted living is handled in the various states.
| | | |
| --- | --- | --- |
| STATE | MEDICAID POLICIES AND PROGRAMS FOR ASSISTED LIVING | OTHER OPTIONS |
| Alabama | None | Some in-home services |
| Alaska | Offer "Residential Supported Living Services" through the Alaskans Living Independently Waiver, as well as Adults with Physical Disabilities Waiver, but enrollment is limited. | |
| Arizona | Arizona Long Term Care System (ALTCS), if space is available | Self Directed Attendant Care offers ALTCS program participants the option to choose their own care providers. |
| Arkansas | Living Choices Assisted Living Waiver Personal Care | Personal Care under the state's regular Medicaid program to self-direct their own care through the Independent Choices Program. |
| California | Assisted Living Waiver (ALW) is available in only 15 counties – but other Californians can move to one of these counties. | |
| Colorado | Elderly, Blind, and Disabled Waiver (EBD) | EBD participants can choose their own caregivers through Consumer Directed Attendant Support Services. |
| Connecticut | Home Care Program for the Elderly (CHCPE) | Adult family Living programs |
| Delaware | Diamond State Health Plan Plus | |
| DC | Elderly and Persons with Disabilities Waiver | |
| Florida | Statewide Managed Medicaid Care – Long-Term Care | |
| Georgia | Statewide Managed Medicaid Care – Long Term Care & Georgia Source Waiver | |
| Hawaii | Med-QUEST (Medicaid managed care) will pay for an individual's nursing services in assisted living residences. | Adult Foster Care services |
| Idaho | HCBS Aged & Disabled Waiver, Personal Care Services Program, and the Idaho Medicare Medicaid Coordinated Plan for non-nursing home residents | |
| Illinois | HCBS Waiver for Supportive Living Facilities.Enrollment limit but many openings. | |
| Indiana | Aged and Disabled Waiver (A&D) | Structured Family Caregiving |
| Iowa | HCBS Elderly Waiver for home and assisted living care. | Health and Disability Waiver for those under 65 |
| Kansas | HCBS/ FE Waiver for nursing services at home or in an assisted living facility. | |
| Kentucky | None | Adult Foster Care through Supports for Community Living Waiver. Most spots taken by intellectually or developmentally challenged developed before the age of 22. |
| Louisiana | None | Monitored In-Home Caregiving under the Community Choices Waiver |
| Maine | Long-Term Care assistance, which covers those residing in assisted living facilities | Two Medicaid programs that help persons remain living in their homes, |
| Maryland | Community Options Waiver (formerly the Waiver for Older Adults). Another option with different eligibility criteria is the Increased Community Services (ICS) Program. | Community First Choice, under the state Medicaid plan, will provide care services in assisted living. |
| Massachusetts | Personal Care Attendant for personal care only in assisted living. | Caregiver Homes for 24/7 care in the private homes of caregivers. Group Adult Foster Care covers personal care but not rent. |
| Michigan | Michigan Choice Waiver Program, though it may be called adult foster care or old age home. Also, services may be available through Health Link. | |
| Minnesota | Elderly Waiver (limited participation). Community Access for Disability Inclusion (CADI) Waiver. MN Medicaid managed care program called MSC+ & MSHO. | |
| Mississippi | Medicaid Waiver called the Elderly Waiver | |
| Missouri | Aged and Disabled Waiver. State Plan Personal Care option. The Supplemental Nursing Care Assistance Program also offers financial assistance for both assisted living and nursing home care. Medicaid Care Options provides long-term care services in assisted living. | |
| Montana | Montana Home and Community Based Services Medicaid Waiver will cover the cost of care services (Adult residential living) | |
| Nebraska | Aged and Disabled Medicaid Waiver | |
| Nevada | Nevada HCBS Waiver covers "augmented personal care" ( personal care in assisted living residences.) WIN Waiver for disabled adults. | |
| New Hampshire | Choices For Independence Medicaid program (Assisted living called adult family care) | |
| New Jersey | Managed Long Term Services and Supports (MLTSS) | |
| New Mexico | Centennial Care Community Benefit | |
| New York | Assisted Living Program (ALP) for 4,200, including non-Medicaid participants. Managed Long Term care. Consumer Directed Personal Assistance Program. | |
| North Carolina | Medicaid State Plan Personal Care option (personal care in assisted living) | |
| North Dakota | Personal Care is provided regardless of the living situation (excluding nursing homes). | |
| Ohio | Assisted Living Waiver Program (4 counties only.) MyCare Ohio for those getting Medicare & Medicaid in some counties. | |
| Oklahoma | Medicaid's ADvantage Program Waiver & Medicaid State Plan Personal Care | |
| Oregon | Community First Choice offers care services at home, in adult foster care, independent living, or assisted living communities. | |
| Pennsylvania | None | Department of Aging Waiver offers care in adult foster care |
| Rhode Island | SSI Enhanced Assisted Living, not a Medicaid program, helps with assisted living | RIte @ Home offers support services in caregivers' home. |
| South Carolina | Community Choices Waiver | |
| South Dakota | HCBS Waiver for the Elderly, (now called the HOPE Waiver) | |
| Tennessee | TennCare CHOICES in Long-Term Care Program pays for personal care & nursing services only | |
| Texas | STAR PLUS program covers services besides room & board | |
| Utah | New Choices Waiver | |
| Vermont | Choices for Care Medicaid Waiver under Global Commitment to Health Waiver; Assistive Community Care services; Attendant Services | |
| Virginia | | Assisted living assessments |
| Washington | Medicaid Personal Care program; Community First Choice program; COPE Program; New Freedom Program | |
| West Virginia | Medicaid Personal Care option will pay for personal care for state residents if they live at home or in assisted living but does not cover rent. | Personal care only |
| Wisconsin | Family Care program for assisted living | Personal Care |
| Wyoming | Community Choices Waiver for personal care and nursing services | Medicaid Personal Care |
Source: Payingforseniorcare.com
Are There Lower-Cost Options For Assisted Living?
Those in need of assisted living have some options, but as they need care, not all choices available to able-bodied seniors will work for them.
1. Homecare Options
Homeowners might consider staying in their house and having home help to keep costs down. Others move in with children or other relatives.
These options may be impractical because many family homes have staircases and only step access to entrances. Depending on the cost of home modifications, aging in place at home might be a great alternative to assisted living.
Some seniors take out a reverse mortgage and pay the cost of renovations at their home or that of a relative where they will live with their home equity.
Some sell their homes and move to a senior living community, which may offer amenities but no health care. They may meet their medical needs with a paid caregiver.
2. Adult Foster Care
Adult foster care offers a home-like environment for a few people. The caregivers usually live on-site and provide supervision and help with ADLs. Foster care does not provide medical help, although caregivers will help with medication.
The program offers a homey retirement community atmosphere for about half the cost of assisted living. Some state Medicaid programs are more likely to pay some parts of adult foster care costs.
Adult foster care programs might be called Adult Family Care, Adult Residential Care Homes (ARCH), Domiciliary Care, Elderly Foster Care, or Small Group Assisted Living in some places.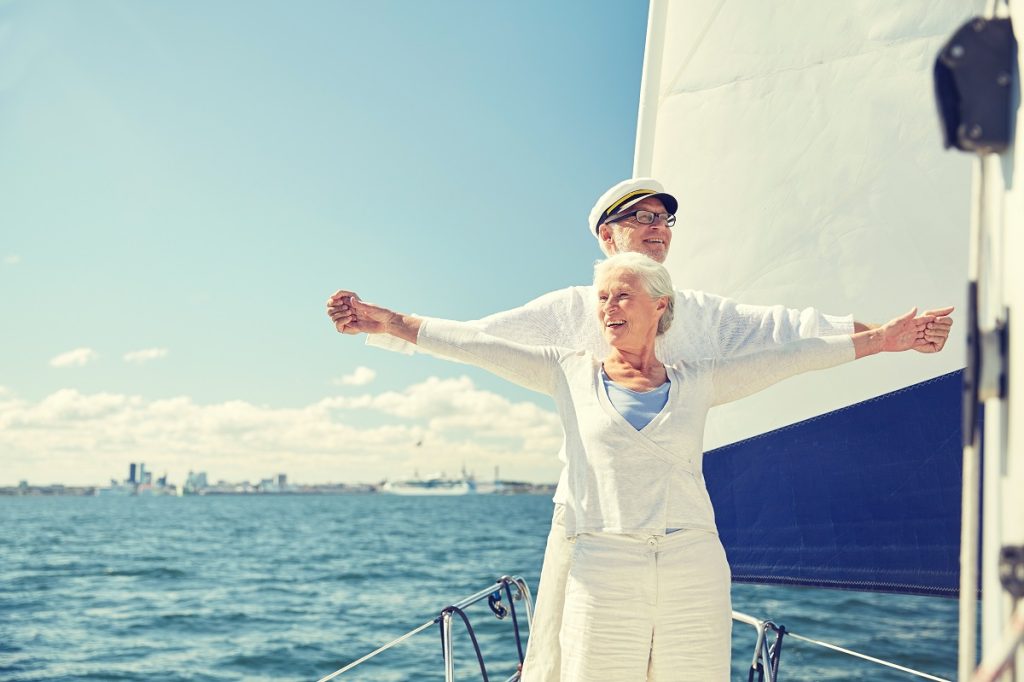 3. Cruise Ship Retirement
Some seniors claim living on a cruise ship can work out cheaper than some options. Medical help is always on call. Cruise-ship living is not a good choice for seniors with complex medical care requirements or who need skilled care, but for others, it could be an exciting option.
4. Expatriate Options
Moving to a foreign country is a cost-effective way of spending your twilight years, although language, monetary and cultural barriers may not be everybody's cup of tea. An expatriate senior must be aware of care options abroad if their health fails.