Buying into a retirement community like a CCRC or Life Plan community requires a substantial investment. The tradeoff is that you usually get ongoing care as needed, even if your condition worsens over time. Making a sound investment means knowing the pros and cons of your purchase.
You have plenty of options when it comes to planning your retirement property. These choices include staying where you are, keeping the same lifestyle in a downsized property, and buying or renting a home in a retirement community.
Buying a property in a retirement community may seem logical in our mortgage-influenced mindset. Still, the alternatives available in the senior property market may make you think again. As you age, your health may decline, and you may want to plan for your care should that occur.
What is A CCRC Or Life Plan Community?
One way to do that is by moving to a continuing care retirement community or CCRCs or "Life Plan Community. The term "Life Plan Community" is really just a modern redefinition of what we used to call a CCRC.
Life Plan Communities provide residents with a vibrant community featuring varied and well-attended social activities while residing in an apartment designed for independent living.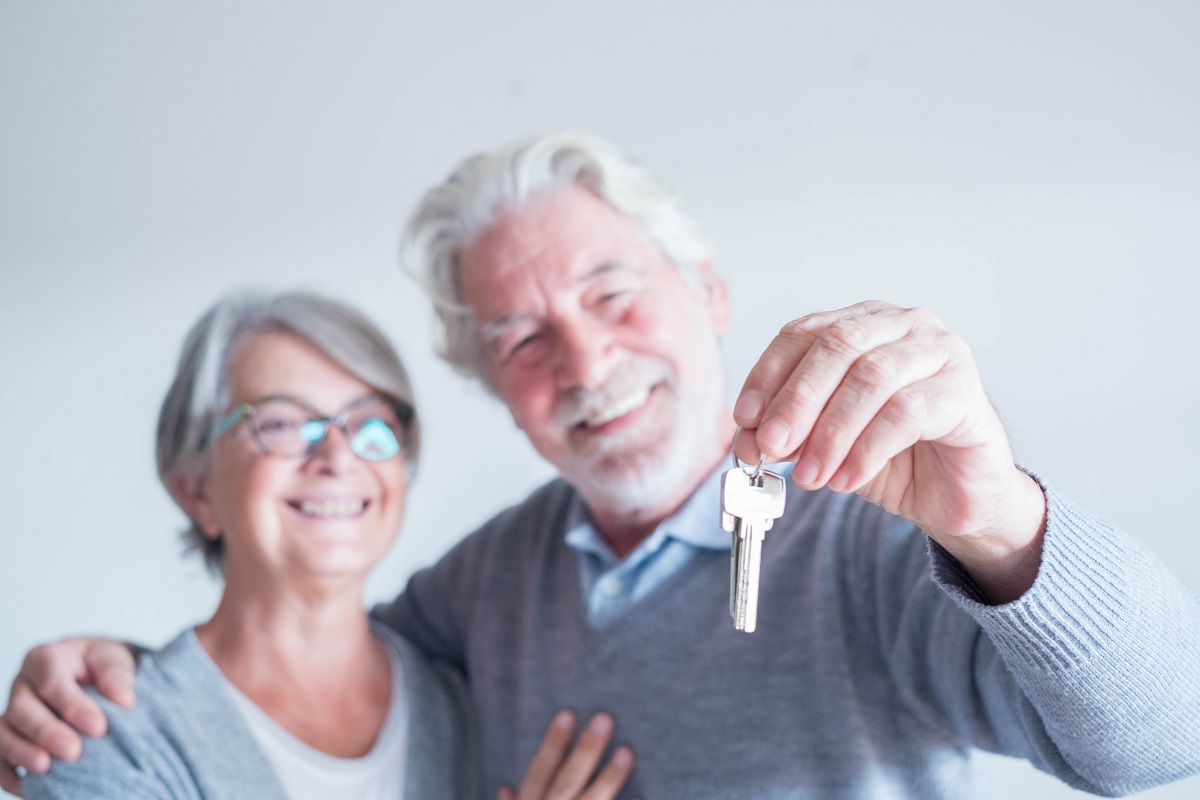 Equally importantly, they promise life care and medical services on an ad-hoc basis for as long as they are required. Even if someone enters the community as an able-bodied senior living independently, a CCRC can manage the services available in assisted living up through nursing home care.
What Is The Difference Between A 55+ Senior Community And A Life Plan Community?
Active Adult Communities and Life Plan Communities are similar in many aspects. They usually offer a broad selection of dwellings, such as condominiums, apartments, and townhouses. On-site activity facilities like fitness centers, tennis courts, and swimming pools are often standard features.
Residents are much more likely to remain in a life plan community throughout their senior years as medical care services are available on-site on a round-the-clock basis. Their costs will be included in the life-plan-community fees.
55+ Senior Communities
Independence and self-sufficiency are the watchwords of 55+ communities. Unlike most senior living communities, they wouldn't usually include assisted living facilities, memory care, or health care services as part of their fee. However, home care assistance services are available through a third party if you need them.
55+ communities are not the best fit if you require specific assisted-living levels of personal care like meals, housekeeping, transportation to medical appointments, specialized medical care, or assistance with activities of daily living,
Residents in independent living communities are usually responsible for their own healthcare and transportation. They can hire home-care services, but residents live independently for the most part.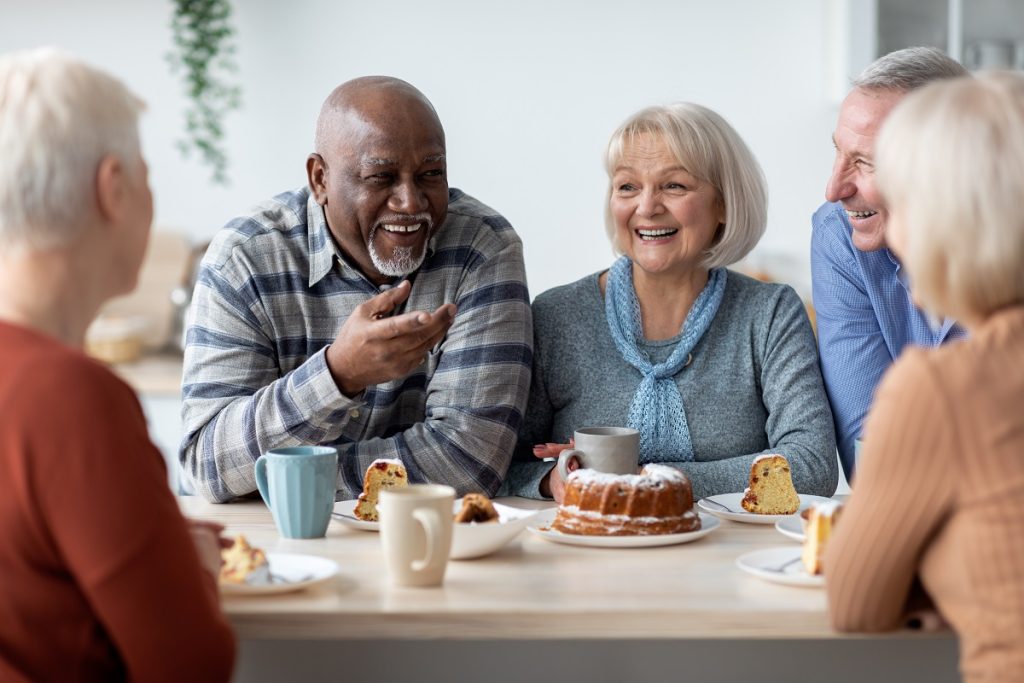 Life Plan Communities
Most life plan communities and CCRCs ask for an entrance fee or "buy-in" when you join. This charge is a one-time, upfront fee that usually pays for some or all medical costs on a continuum of care, including skilled nursing care and rehabilitation services.
The fee may be from $100,000 to $1 million, with the average being about $300,000 for top-of-the-line "extended contracts." An upfront investment of this kind can help reduce monthly payments for maintenance, meals, housekeeping, janitorial and gardening services, transportation, and utilities. For top plans, monthly fees can still run up to $5,000 per month.
For lower entrance and monthly fees, a buyer can get a modified contract that pays for medical services up to a specified level or a pay-as-you-go contract that requires them to pay market rate for assisted living or nursing care.
Depending on the community, you may:
Own the unit in an equity arrangement
Have an equity share
Be part of a cooperative
Rent the unit
The entrance fees, monthly fees, the amount of care included, and the costs of care vary in each type of arrangement. Because there are so many variables to consider, contacting a financial advisor who specializes in senior housing is a smart idea.
The American Association of Retired Persons says that life plan communities are "the most expensive of all long-term-care options."
Is Buying Into A Retirement Community A Good Investment?
Investing in senior housing communities has pros and cons. This market is a niche with limited options as retirement home complexes are usually located in specific areas of the U.S., i.e., the sunbelt.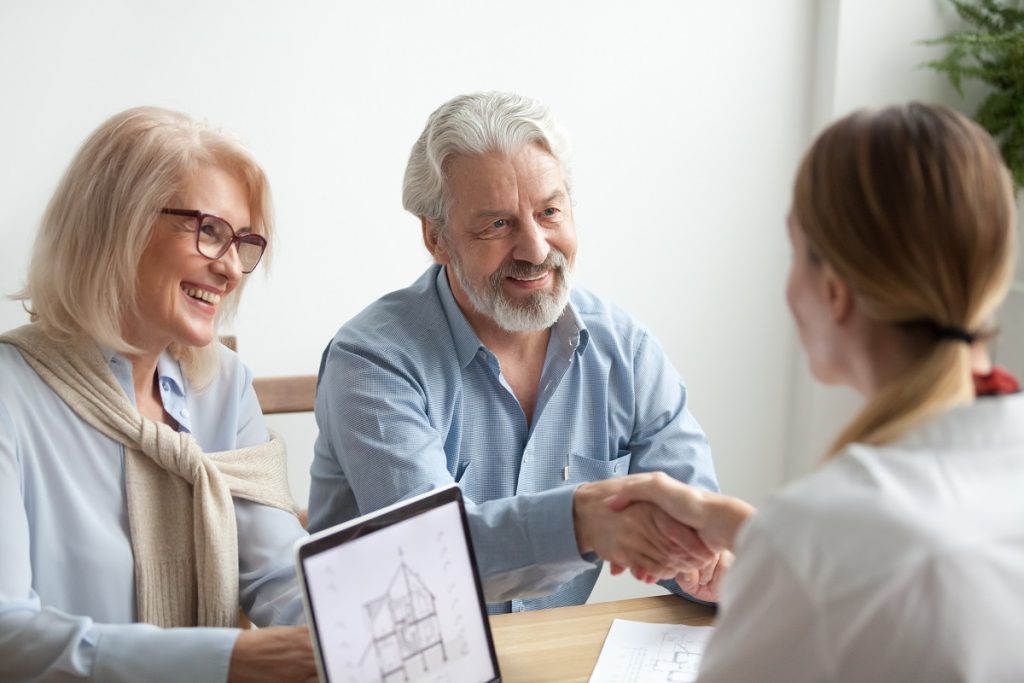 The absence of children and subsequent low occupancy rate, coupled with the older average age of the residents, means less wear and tear on the property, saving you money on maintenance and renovations.
As the real estate owner, you would pay any monthly fees the community charges, such as landscaping, trash collection, and housekeeping services.
It may take longer than you planned to make any profit on the property, with upkeep and improvements to the home eating into any money you make. However, property investment is attractive, with house prices increasing by 6.9 percent over the last year.
What Happens When You Run Out Of Money In A CCRC?
Mr. Walter Shur, the former Chief Actuary of New York Life Insurance Company, invented the term CCRC in 1981. However, faith-based, and other charitable bodies had the idea of providing shelter and senior care about a century ago. Residents typically had to relinquish their financial assets to the organization in return.
The owners soon realized the limitations of this system when the elderly residents lived longer than their contributions allowed, and the communities didn't have enough money to keep functioning.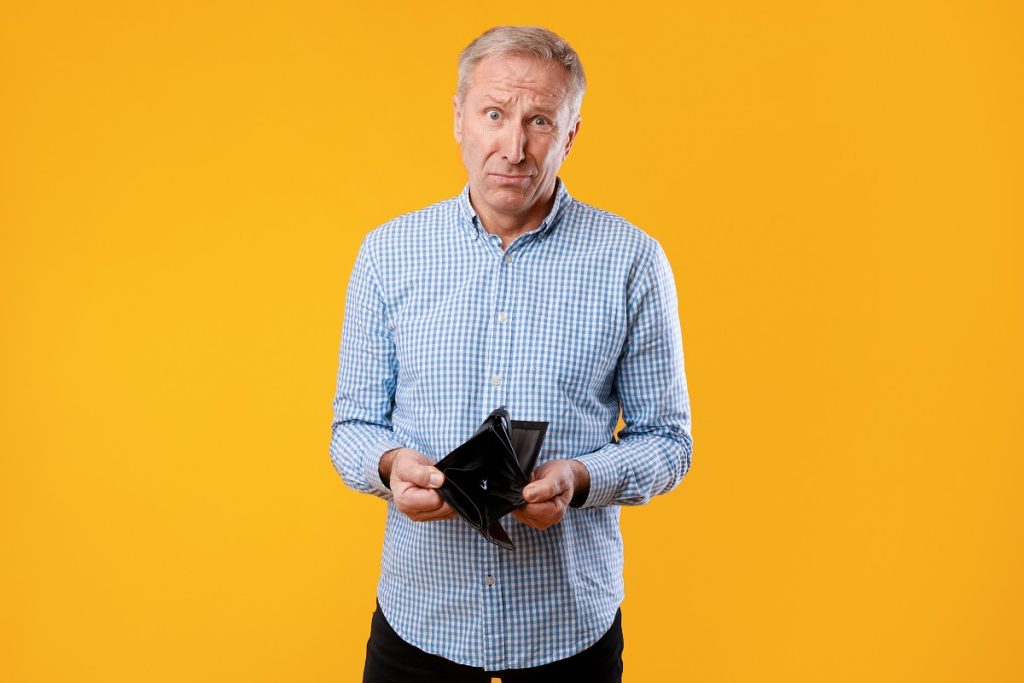 More sophisticated methods were introduced that involved minimum entry fees plus monthly fees that would cover a resident's expenses. This model developed further when it was modified to offer refundable entry fees. The refund option was well received as it promised some of the entry fees would be passed onto the deceased person's relatives.
A Lifetime Guarantee
Many CCRC residency agreements contain a section called a "Lifetime Guarantee" or something similar. CCRCs increasingly ensure they have obtained approval for skilled nursing home-standard care under Medicaid at their developments if any residents run into financial difficulty.
Doing background research before formalizing your arrangement with the chosen community is essential. The CCRC management body should mention in its terms and conditions what would happen if the resident was suddenly unable to pay their monthly fees.
Downsizing, using some of the original buy-ins to cover the costs, or using available benevolent funds could solve the problems.
Planning for anticipated medical needs and life expectancy is not an exact science. A person who remains fairly healthy until the end may feel peace of mind in a CCRC but never recover their investment, while a person who needed the extra services in time would get their money's worth.
What Should You Consider If You Buy Into A Retirement Community?
The initial price will always seem slightly alarming compared to a standalone house outside a community. You have to bear in mind the number of caregiving and non-care services, amenities, activity centers, and community areas you will suddenly have access to, and they come at a cost.
Whether you are considering a 55+ community or a Life Plan Community, you should think about and research all the following variables.
Service Charge and Ground Lease
It would help if you researched how the community deals with service charges and ground leases. Does the upfront fee include these fees, are they discounted, or will you have to pay them in full? Don't get caught out by unexpected payments you haven't budgeted for.
Reselling
Selling a property in a retirement community can be difficult, so check the resale value of the home you are interested in or similar ones nearby. It has even been known for homes in retirement communities to sell at a loss.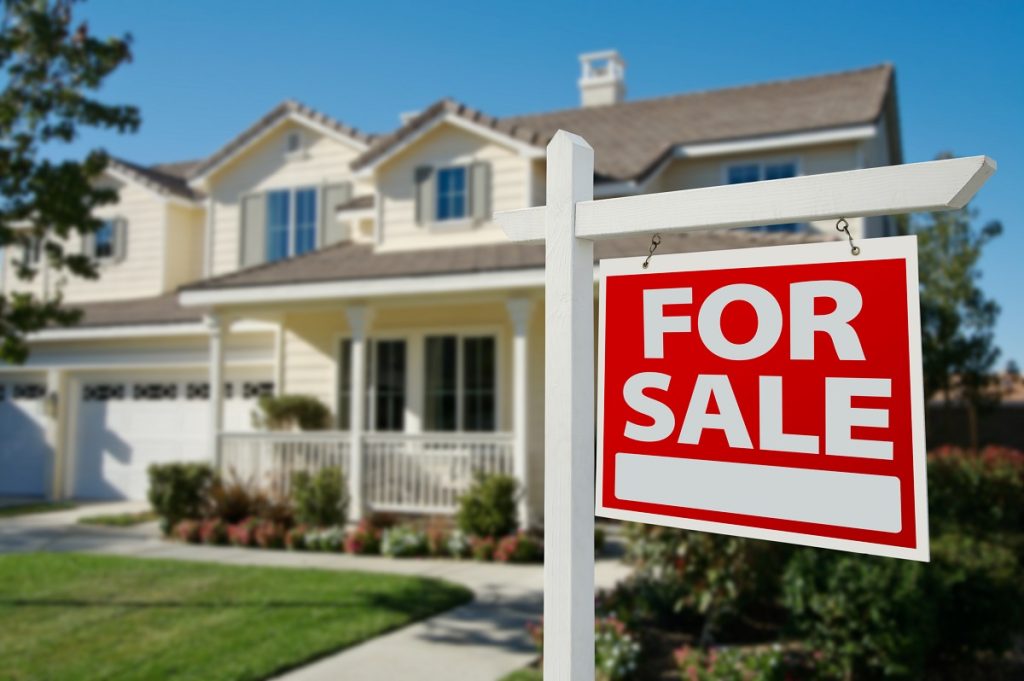 Exit Fees
If you start your retirement journey in an independent living community, you may have to move because your or your loved one's health is deteriorating, and you need on-site medical care. In this scenario, you could face exit fees from your current community. Ensure you know what you might be charged if that situation arises.
Medical Care
What medical care does the community have on-site, and how much is included in what you pay or at least subsidized? It could be that you have to pay for every cent of care you receive, and that's fine if you were expecting to. Just don't be caught unaware because you didn't do your research.
HOAs
Find out how restrictive (or not) the community's homeowners' association (HOA) is. They can be beneficial with issues such as noise or border disputes. However, they can also limit how high your mailbox can be or how many flowers and plants you have in your front yard. Also, check their fees.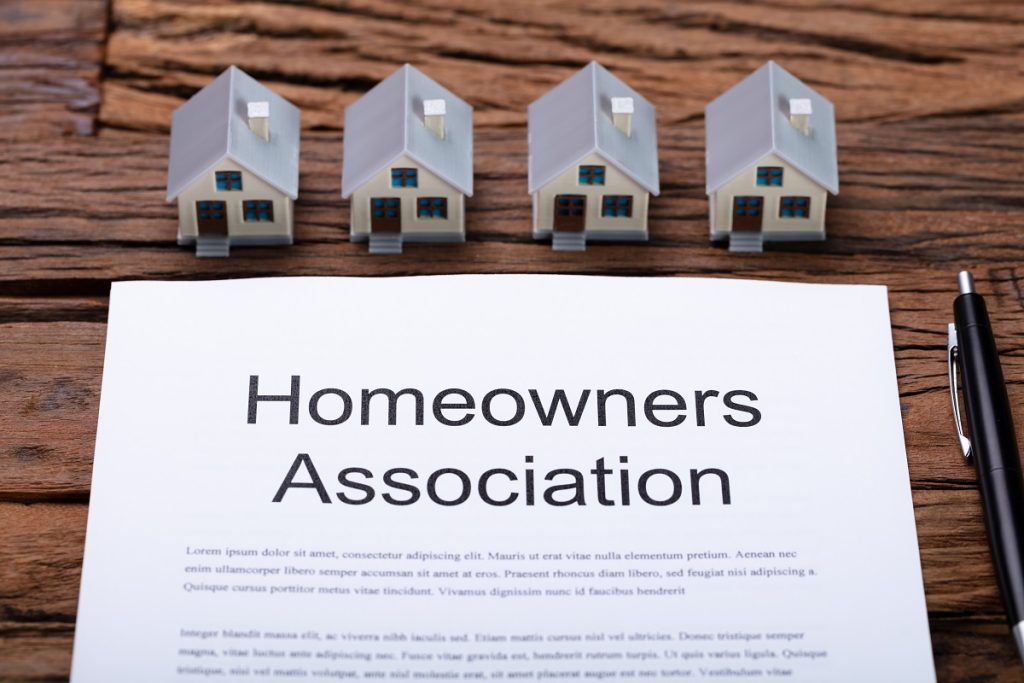 Location
Many communities are built far away from towns or built-up areas to take advantage of cheap land. As they are self-sufficient, an isolated location may not be a problem for some, but for others who wish to visit family members, go shopping, or visit museums or movie theaters, it might be the wrong choice. Are you happy with the location?
Weather
Is the weather to your liking? Many communities are in Arizona or Florida to take advantage of these states' warm, sunny climates. Suppose you are used to changing seasons, milder temperatures, and less humidity. If so, these areas, with their relentless sun and humid conditions (20 of the most humid cities in the U.S. are in Florida), may take their toll and leave you wishing you'd opted for somewhere a little cooler.
Smaller Homes
You may be resigned to downsizing, but community properties tend to be relatively small. You could find you don't have space for all your furniture and personal items. Parking may be restricted too. Make sure you do not downsize more than you want to.
Lack of Diversity
Retirement living communities can have a reputation for being white, middle-class, and Republican. Whether these factors are true is unclear, but it can put some people off.
Dave Hughes writes on retirefabulously.com, "Based on everything I've seen and read, 55+ active adult communities are overwhelmingly white, straight, Christian, and Republican. We are not part of three out of those four demographics. And while many white, straight, Christian Republicans might be welcoming of two married gay, non-Christian Democrats, many aren't."
Some communities cater to specific groups of seniors:
Luxury
Golf lovers
LGBT
Faith-based
University retirement
Niche or lifestyle-based
It is extremely important to know the community's politics, mindset, and values and only settle in one where you will feel comfortable. Many older adults wish to remain mainstream, mixing with people younger than themselves and keeping up with modern trends.
You can also read several accounts of cliques, gossip, and alienation made worse by some communities being cut off and enclosed. Retiresgreat.com claims it can be challenging to integrate straight away and says, "for the most part, these villages attract people with conservative mindsets."
What Are The Pros and Cons Of Buying Into A CCRC Vs. Buying In A 55+ Community?
55+ Retirement Community Pros
A focus on on-site activities and an active lifestyle: these communities provide group activities and outings, social opportunities, cooking and exercise classes, hobby-focused activities, and golf.
Prices of homes are lower because only a certain segment of the population can live in a 55+ retirement community.
Due to age restrictions, 55+ communities have no kids and are quiet and peaceful.
Safety and security are more of a priority in active adult retirement communities than in typical residential neighborhoods, with gated entrances and security patrols.
Housing options tend to be accessible, wheelchair-friendly, single-story, ranch-style dwellings.
HOA fees may include garden maintenance, dining facilities, and housekeeping services.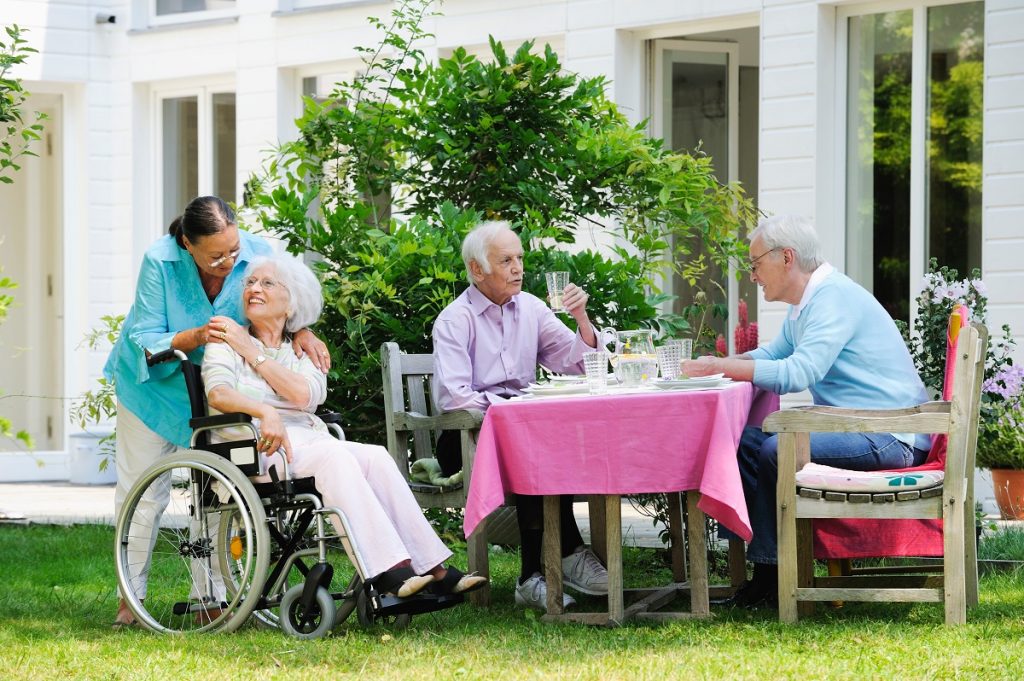 55+ Retirement Community Cons
Community bylaws and homeowner associations can impose serious restrictions on a retiree's living situation and lifestyle. They may ban pets and overnight stays and only allow guests of a certain age.
Lack of diversity
Some more exclusive 55+ active adult communities require other club memberships to use their amenities. Some even have minimum spending limits on food and drink!
55+ communities do not provide assisted living options.
Adult children or grandchildren often cannot live with you because of the community's age restrictions.
Many 55+ communities' remote locations may leave you feeling too isolated from civic, retail, and cultural amenities, especially relevant if you cannot drive.
Reselling the property may be difficult due to the limited demographic of potential buyers and unattractive property taxes.
CCRC Pros
A CCRC offers all-inclusive on-site and offsite activities and transportation.
Several dining options are generally available, often provided by professional chefs.
Safety and security at a CCRC are usually more effective than in a 55+ community due to smaller areas to monitor.
CCRC facilities are designed to cater to long-term stays, especially as you require more specialized levels of care. Residents do not move on to other communities so that they can maintain their friendships and social connections for longer.
Residents of a CCRC have no maintenance chores to worry about. All janitorial and landscaping services are provided, as is assistance with daily living and skilled nursing care.
CCRCs offer residents priority access to a complete range of medical care. Medical staff is on-site 24/7.
The entrance fee at a CCRC covers the cost of the dwelling.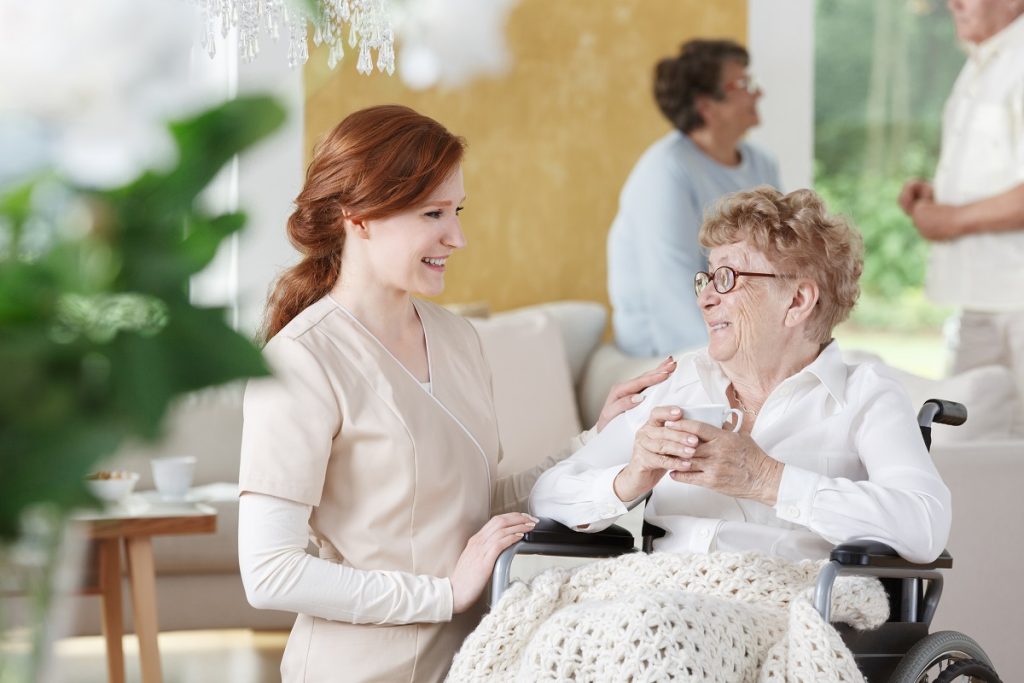 CCRC Cons
CCRCs require entrance fees and monthly fees to pay for the comprehensive maintenance and medical care services they offer.
The entrance fees are large.
Many residents sell their homes – often their main asset – to afford the entrance fees. As a result, their future depends entirely on the financial well-being of the CCRC they have bought into.