Some but not all assisted living facilities have a memory unit for people with dementia. When living at home is no longer feasible, an assisted living dementia unit offers the security of locked doors to prevent wandering and extra care. If your older adult needs memory care, select an assisted living facility that can accommodate them.
Despite the availability of assisted living facilities, many dementia patients — including those with Alzheimer's, the most common dementia case — opt to age in place, many until they pass away.
However, researchers at the University of California San Francisco noted that seniors with dementia who reside in their homes tend to develop more chronic conditions. They are also more likely to be bothered by pain and be involved in fall accidents.
When Should A Dementia Patient Go Into Care?
People with Alzheimer's disease and other forms of dementia lose their cognitive function due to the physical and chemical changes in their brains.
As such, they will need long-term care. And as their condition progresses, the level of care they require also intensifies — to the point that going into dementia care becomes the best option.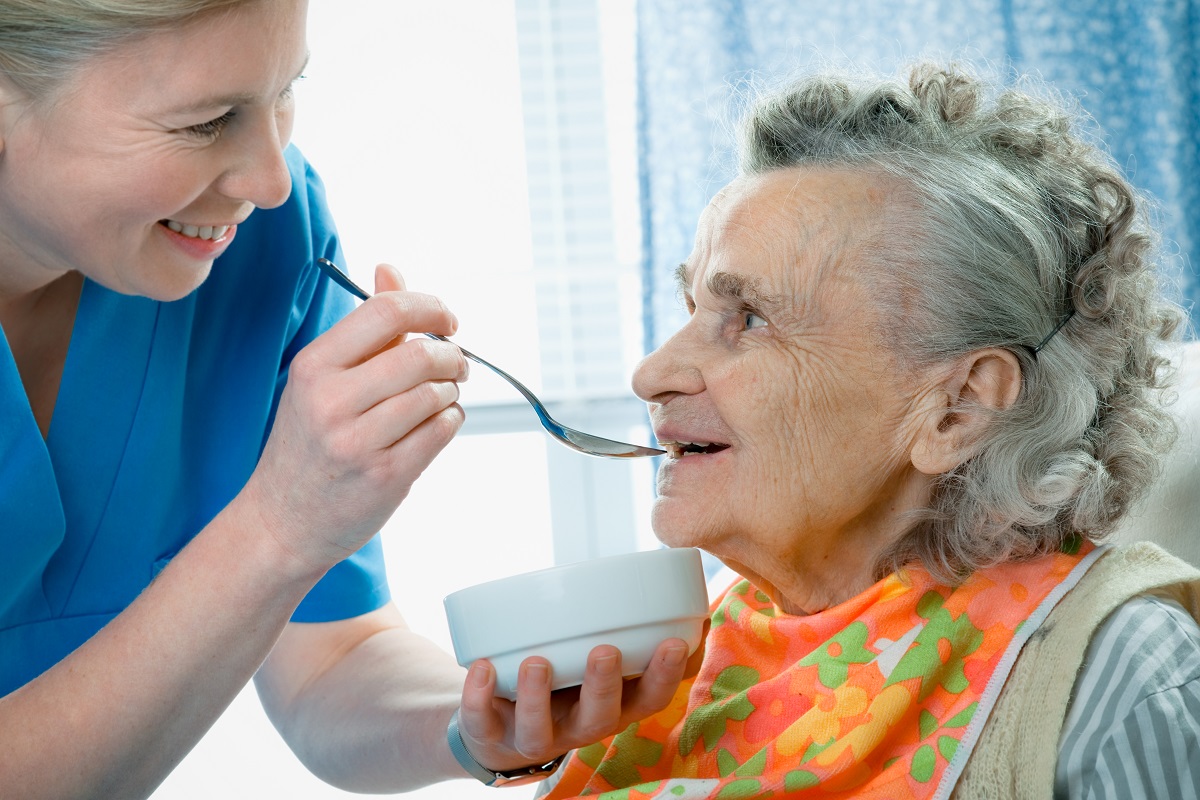 Consider sending a patient to a specialized residential care unit if they show the following signs:
Difficulty in independently performing activities of daily living (ADLs)
More frequent incontinence
Increased tendency to wander and get lost
Significant decline in physical health
Behavioral and personality changes
More frequent accidents at home
If the affected person lives alone and your capacity as a family caregiver is limited (or you're already experiencing caregiver burnout), it's high time to move them into one of the trusted care facilities in your area.
How Do You Know If Someone Has Dementia When Making A Housing Decision?
Do you let them stay at home or send them to one of the many senior living options (e.g., nursing homes, assisted living residences, retirement communities)? This is that question family members must answer as their loved one ages.
Arriving at a sound housing decision entails taking into account various factors. These include your family's financial status, availability of family caregivers, access to healthcare providers — and, of course, your loved one's health condition.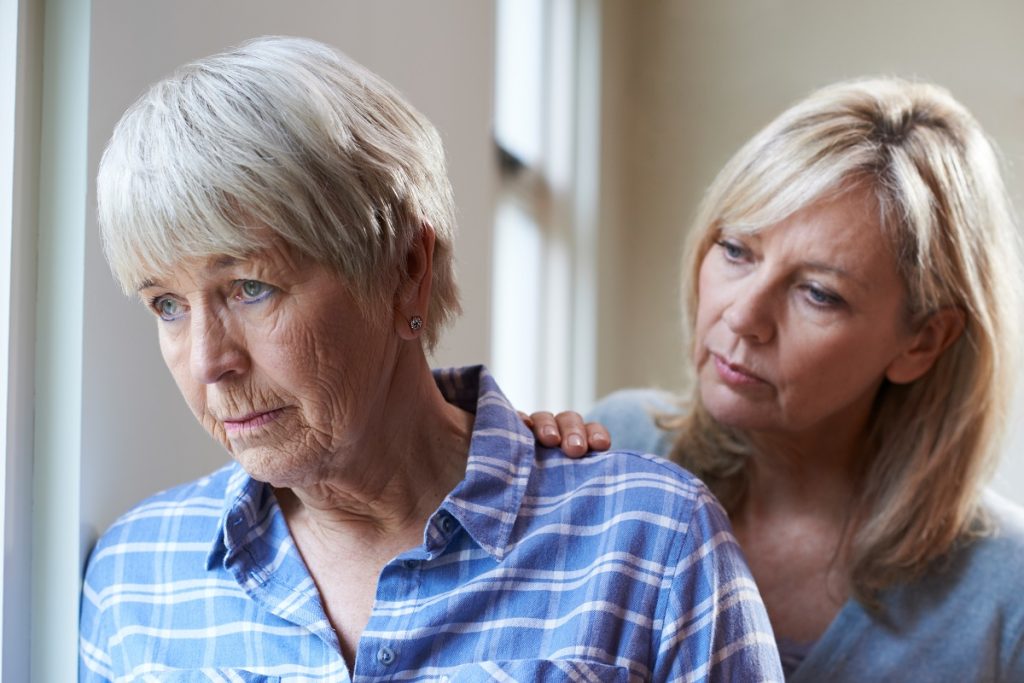 Suspecting that they have dementia? Watch out for these symptoms, especially when housing matters are being discussed:
Memory loss (in the early stages, this comes in the form of forgetting recently acquired information)
Poor concentration (they will be challenged to stay organized and handle multiple streams of information)
Difficulty in following conversations or finding the right words to express their thoughts
Impaired thinking and reasoning skills
Depression, withdrawal from society, and refusal of care
What Are The Benefits Of Assisted Living For Those With Dementia?
Sending your loved one with dementia to an assisted living community offers these advantages:
Access To An Array Of Care Services
Assisted living residences offer assistance with ADLs (e.g., grooming, bathing, and meal preparation). Additional services are also available — such as housekeeping, physical/occupational therapy, and transportation to clinics and hospitals for easy access to higher levels of medical care when needed.
Certain communities also have memory care facilities with specially trained staff members to provide proper dementia care and skilled nursing.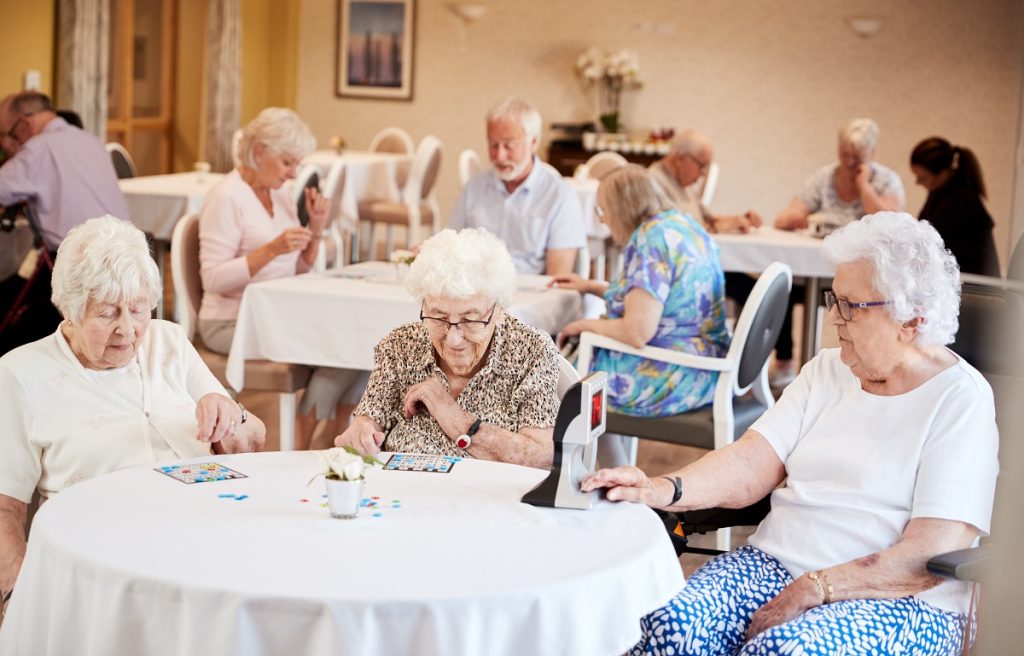 Amenities And Activities
As one of the best care options for dementia patients, these facilities are equipped with amenities that enhance one's physical and mental wellness.
Residents can perform various exercises and enjoy social activities like movie nights, card and board game tournaments, and art and music classes. Several facilities also have different clubs (e.g., book clubs and gardening clubs) to encourage residents to continue pursuing their hobbies.
Heightened Safety Measures
Wandering and confusion are common among people with dementia. They also display aggressive behaviors at some point. Assisted living units have different safety measures to prevent them from getting lost and injured, especially in areas where accidents are common (e.g., bathrooms and hallways).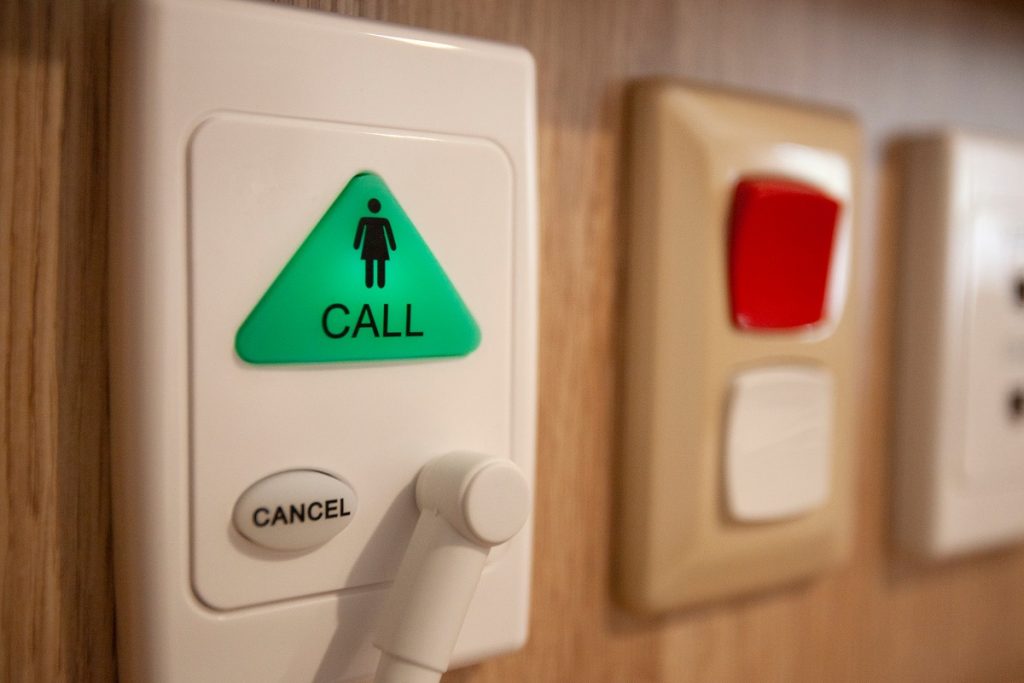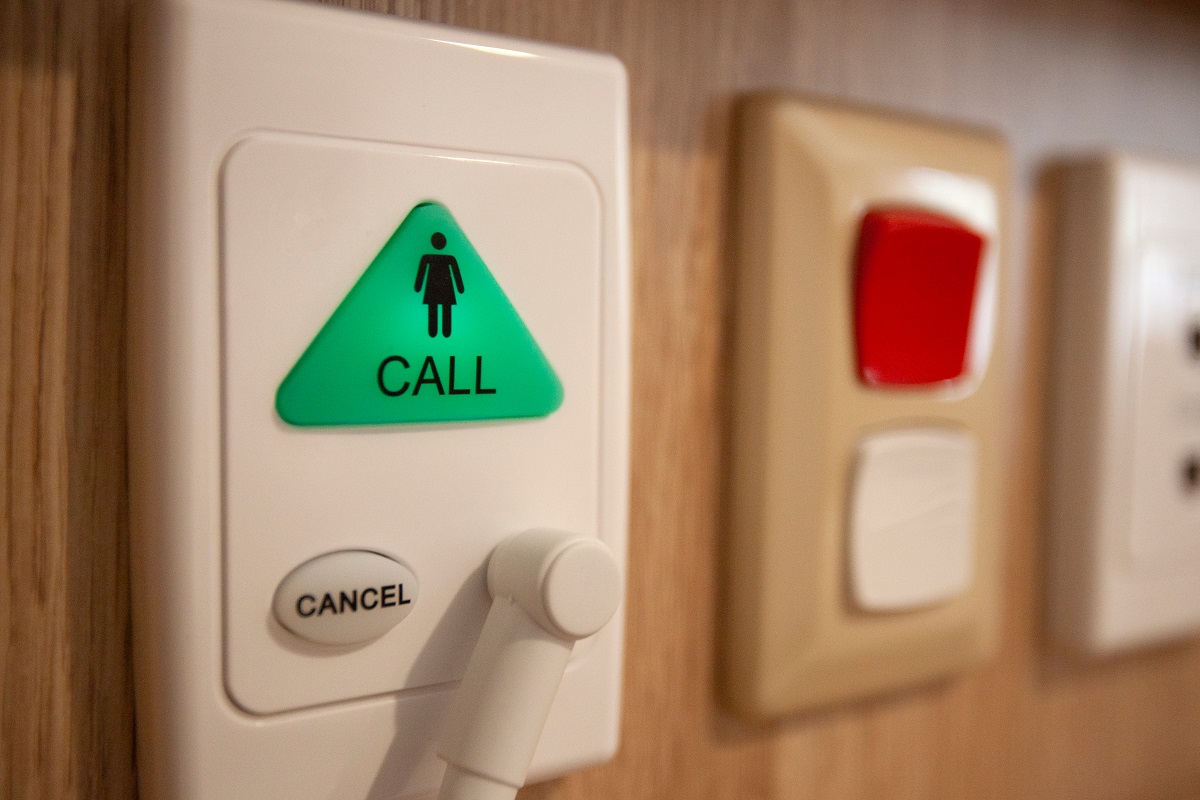 Residents and staff members can also rely on emergency call buttons to easily notify concerned personnel should an accident take place.
What Should You Look For In An Assisted Living Dementia Unit?
Once you've decided to choose an assisted living community to provide specialized care to a dementia-affected loved one, you now have to select the specific facility. Here's what you need to look for.
Availability Of Memory Care
Not all senior care options are equal — even among assisted living communities. If the person you're concerned about has dementia, look for a facility with a memory care unit and what specific services they cover.
Staff Training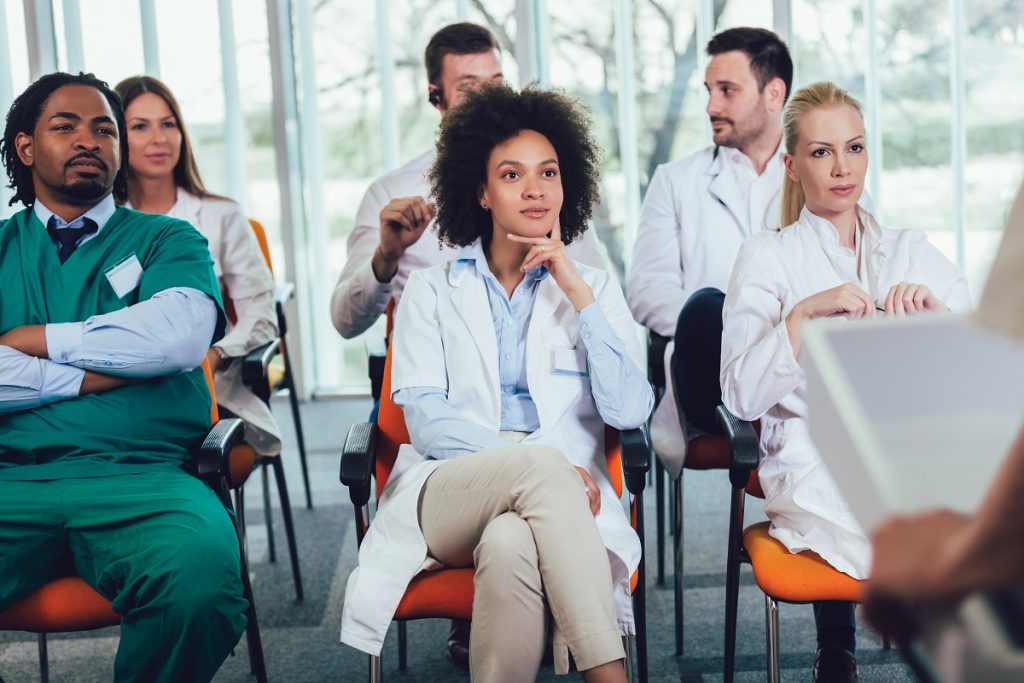 Care providers know that caring for someone with dementia demands technical and soft skills. When choosing a facility, don't hesitate to ask if staff members are trained to perform proper dementia and medical care. Also, ask about the following:
How many caregivers are there
What's the caregiver-to-resident ratio (during regular days, weekends, and holidays)
Is there a physician who regularly checks on patients
Structured Routine
Having an established routine helps people with dementia gain some sense of control. It also reduces their risk of getting agitated and anxious. So it's essential to know the facility's routine and schedule.
While at it, also ask about their visitation policies and if they allow residents to have supplemental help from external care professionals for added assistance.
Accommodation And Physical Environment
Are the units private or semi-private? Can residents bring personal items and furniture to their new homes? What communal areas are available (e.g., dining, gardens, activity rooms)? For dementia care units, what are the amenities and equipment available for them?
Safety And Security
As stated, adequate security measures shall be in place to minimize accidents and injuries in senior living communities.
For peace of mind and your loved one's safety, you must clarify how the assisted living facility ensures its residents' security. Do they have monitoring systems? How about emergency buttons?
Accreditation And Affiliation
To guarantee the reputation of your prospective facility, double-check their license to operate, affiliation, and accreditation with authorities. For instance, Medicare has a Nursing Home Compare website, while the Joint Commission has a Quality Check portal.
Payment Options
Regular assisted living communities cost about $4,300 per month on average. Prepare to pay for more if you're availing of memory care.
While these facilities commonly accept private pay, you can use Medicaid or Medicare to shoulder medical care-related costs (note that these insurance policies don't cover living and boarding expenses).
Some states also offer assistance and subsidies to people needing assisted living services. Also, check with your long-term care insurance provider if they cover such costs.
Why Are Assisted Living Facilities A Better Option Than Home Care?
Experts estimate that 42% of residents in the 28,900 assisted living communities in the U.S. have Alzheimer's or other dementia cases.
One of the main advantages these care facilities offer is continuing care while supporting independent living — courtesy of trained caregivers in a home-like setting (unlike nursing homes with a hospital-like feel).
Compared with home care (where family caregivers or home health care professionals look after dementia patients in their residences), assisted living also provides an array of social activities to address isolation and boost their quality of life.
An assisted living facility is a better option because it provides outfitted and secure special memory care units for residents with cognitive impairment. These units offer more accessible round-the-clock care and implement a personal care plan that caters to unique needs.