Health care providers may recommend vaccinations, also known as shots or immunizations, to help prevent certain illnesses in seniors. While getting vaccines for flu, pneumonia, shingles, tetanus, and pertussis are important, the COVID-19 vaccine is crucial, as seniors are at increased risk of COVID.
Vaccines are life-saving jabs developed to imitate an infection and trigger a response from the body's immune system. The most recently developed vaccine is for Coronavirus (COVID-19), an infectious disease caused by the SARS-CoV-2 virus, which set off a global pandemic declared by the World Health Organization (WHO) in March 2020.
What Vaccines Should Seniors Get?
To protect older adults (65 years old and above) — whose immune response is generally weaker — here are the vaccines that they should get: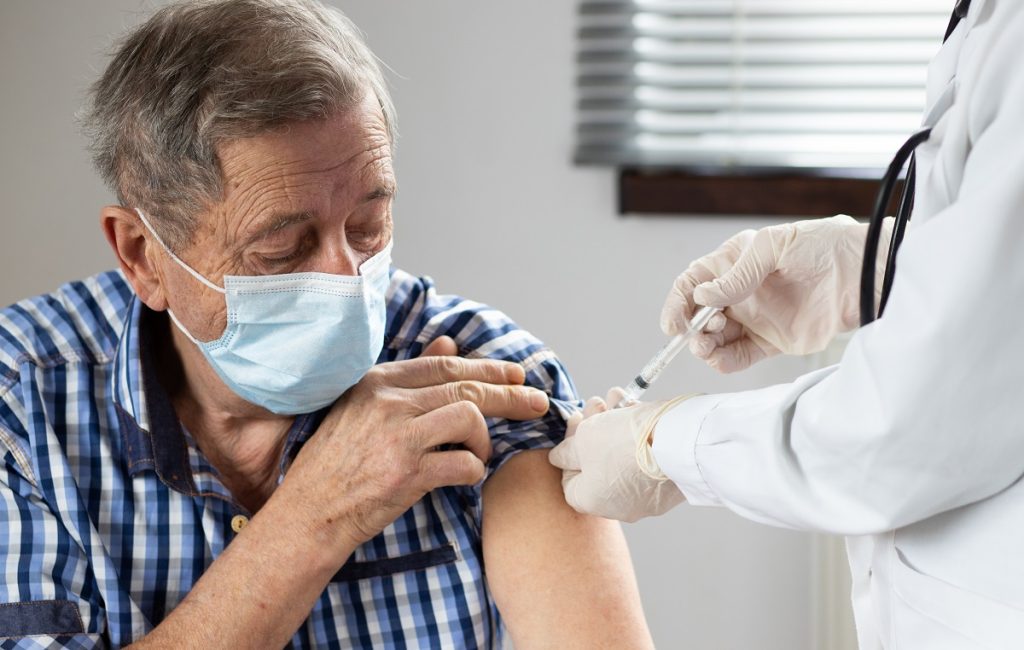 1. COVID Vaccine
The risk for serious symptoms and complications from COVID can get more severe with age. This is why the Centers for Disease Control and Prevention (CDC) recommends that seniors get vaccinated against this disease.
2. Influenza Vaccine
Experts advise seniors to get a high-dose flu shot and an adjuvanted flu vaccine to lower their risk of developing flu complications (e.g., heart inflammation).
3. Pneumococcal Vaccine
This one-time vaccine will help prevent seniors from contracting a pneumococcal disease like pneumonia.
4. Tetanus, Diphtheria, And Pertussis Or Whooping Cough (Tdap) Vaccine
No matter the person's age, they should get this vaccine once. They should get a booster shot at least every decade.
5. Chickenpox Vaccine
A two-shot regimen prevents a senior who hasn't had chickenpox from contracting the disease. Those with prescribed medications or immune system deficiencies must get clearance from their physicians first.
6. Shingles Vaccine
Older people are more prone to having severe shingles or herpes zoster cases. Anyone aged at least 49 should get this vaccine.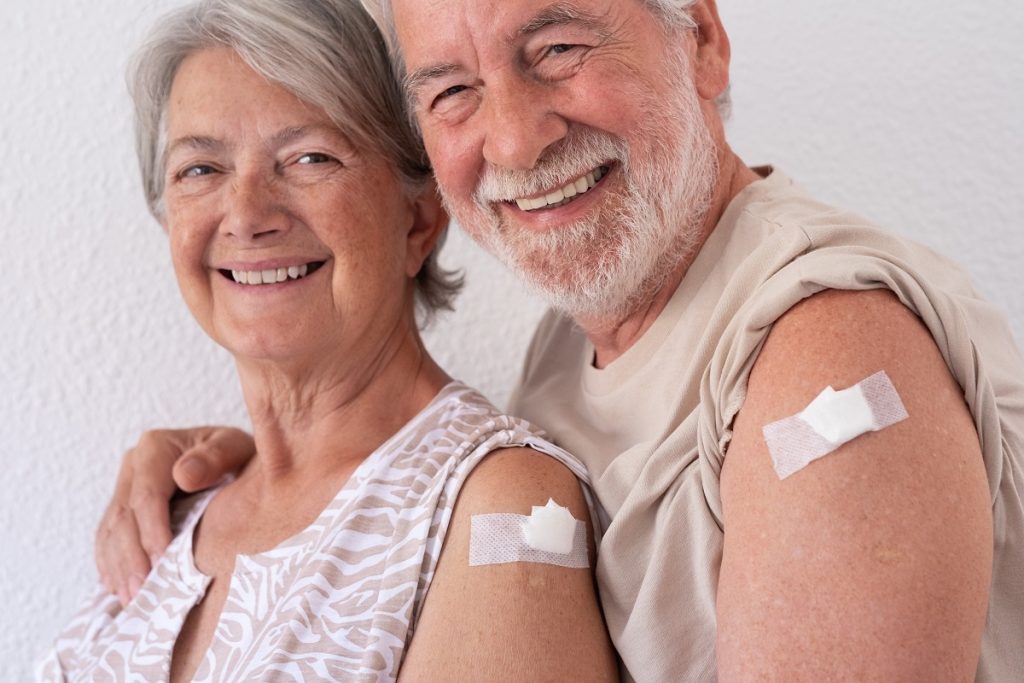 Why Is It Particularly Important For Seniors To Get The Covid Vaccine?
During the initial rollouts — when COVID-19 vaccines were still limited — seniors (alongside healthcare workers and essential front-liners) made up the priority group that should get vaccinated first.
The primary reason is that the human immune system tends to weaken with age. Older people have a higher risk of contracting diseases — including vaccine-preventable ones.
Once contracted, the severity of diseases like COVID is typically worse for seniors than those in a younger group. It becomes particularly more alarming if the patient has pre-existing health conditions.
Is The COVID-19 Vaccine As Effective In The Elderly?
According to the CDC, fully vaccinated seniors are 94% less likely to have COVID hospitalizations. Healthcare researchers further found that partially vaccinated are 64% less likely to be hospitalized with the disease.
With the emergence of new COVID variants like Delta and Omicron, the WHO noted a performance reduction of vaccines, especially for mild disease and infection. Nonetheless, developers of COVID-19 vaccines are keen to provide maximum protection to the vaccinated.
Experts recommend getting booster shots, especially for those with a higher risk of getting a severe illness, such as aging loved ones. The Food and Drug Administration (FDA) has also authorized a second booster shot.
In Finland, a study among older people showed vaccine effectiveness increased after receiving three vaccine doses. Separate research among Singaporean seniors revealed that those who received four doses had a lower risk for infection and COVID-related hospitalizations.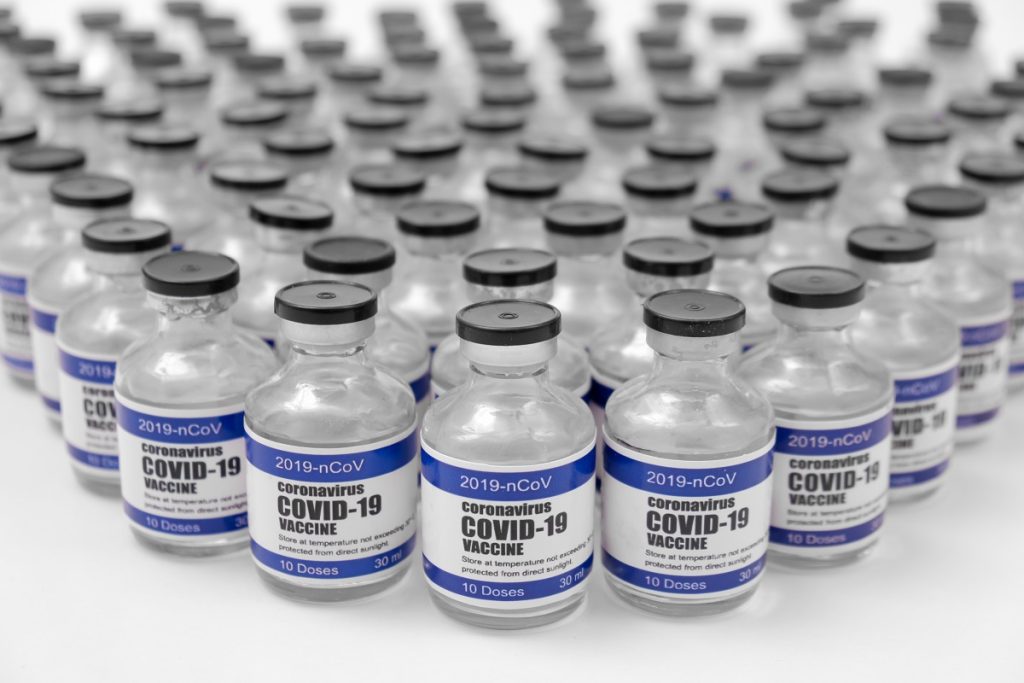 Which Is The Most Effective COVID-19 Vaccine For Seniors?
(What are the differences between the options?)
In America, federal health insurance provider Medicare makes the jabs more accessible to the senior populace by shouldering the cost of COVID vaccination. But with several options offered by different pharmacies, it's only natural to ask: What's the most effective vaccine brand for seniors?
Here are the available and recommended vaccines in the U.S. for your comparison:
1. Pfizer-BioNTech
This vaccine uses mRNA technology. Once administered, it sends signals to body cells, prompting them to make copies of a spike protein. Since the protein is foreign to your body, the immune system will produce antibodies to fight it off. The initial clinical data showed 95% efficacy of the vaccine.
The goal is to train your system to recognize the said spike protein. If you contract COVID and the actual SARS-CoV-2 spike protein gets into your system, these antibodies will combat it. The primary series involves two shots with a booster after two months. The booster protects against the original strain of the deadly virus and the BA.4 and BA.5 of the Omicron variant.
2.. Moderna
Moderna vaccines employ the same mRNA technology above. Based on an independent FDA analysis of initial Phase 3 clinical data, Moderna — similar to Pfizer — showed 95% efficacy.
The primary vaccination series requires two doses of these mRNA monovalent vaccines. Monovalent means that the antigenic target is based on the original strain. Their booster shots use a bivalent formulation (where the target is based on the original strain and the BA.4/BA.5 Omicron subvariants).
3. Janssen/Johnson & Johnson
This single-shot carrier or virus vector vaccine uses an adenovirus (or a common virus) to transport the spike protein's genetic code to body cells.
Once the code gets into the cells, it will produce a spike protein to train your immune system and generate the antibodies you'll need to combat an actual COVID infection. The FDA analysis showed that it has 67% efficacy.
4. Novavax
Unlike the three options above, Novavax is a protein adjuvant that contains COVID's spike protein itself, but in a nanoparticle form (This means that it cannot cause the disease).
When injected, it triggers the immune system to create antibodies and T-cell immune responses. It has a 90% efficacy against confirmed, symptomatic COVID infections.
Do Vaccines Cover The Latest Variations?
With COVID mutating and branching out into different subvariants, it has become a serious public health threat — especially for people with poor immune responses and already suffering from a chronic or severe illness.
While vaccines are effective against most variants, the observed decrease in vaccine performance calls for boosters (not only a second dose but even third and fourth ones). These additional doses are designed to protect against recent variants.
What Are The Side Effects Of The Pfizer COVID-19 Vaccine?
Like the flu vaccine, COVID vaccines can also cause side effects, varying from person to person. If someone got a Pfizer vaccine, some of the symptoms to watch out for are:
pain, swelling, or redness at the site where the vaccine was administered
headache and nausea
fever and chills
muscle pain and tiredness
While having these symptoms can be unpleasant, there's good news: According to a new study, those who experience mild side effects tend to exhibit better antibody response following their Pfizer and Moderna vaccination.
If you're worried about adverse events, they are regarded as rare, even among older adults. Anaphylaxis (severe allergic reaction) is a rare and serious side effect of Pfizer shots. However, it can be treated with epinephrine. If this happens, call 911 immediately.
Pericarditis (heart lining inflammation) and myocarditis (heart muscle inflammation) may also develop. However, these are more common among males and younger adults.
It's best to consult with your health care provider or visit your doctor's office before your vaccination appointment or if you're experiencing reactions that won't go away on their own after getting vaccinated. While vaccines are effective against most variants, the observed decrease in vaccine performance calls for boosters (not only a second dose but even third and fourth ones). These additional doses are designed to protect against recent variants.
What Is The Difference Between The CDC And The WHO In COVID-19 Vaccination Policy?
The CDC and WHO implement extensive efforts to get the unvaccinated administered with COVID jabs.
As an international body, the WHO provides guidance on a longer list of COVID vaccines, including those unavailable in the U.S., such as Sputnik V, AstraZeneca, Sinovac, and Covaxin.
The WHO urges the public to follow the recommendations of their territory's health department. In the U.S., this is the CDC. The federal health agency advises everyone to stay up to date with their vaccines according to their age group.
For 18 years old and above, this is their policy:
Pfizer. The first and second doses should be three to eight weeks apart. The updated booster should be administered at least two months after the second primary series dose or your last booster.
Moderna. The first and second doses should be four to eight weeks apart. Like Pfizer, the booster should be obtained at least two months after your last dose.
Janssen/Johnson & Johnson. After the one-shot primary dose, you can get an updated Pfizer or Moderna booster after at least two months. You can get another booster two months after your last booster.
Novavax. The first and second doses should be three to eight weeks apart. You can be administered with an updated Pfizer or Moderna booster at least two months after your second primary series dose.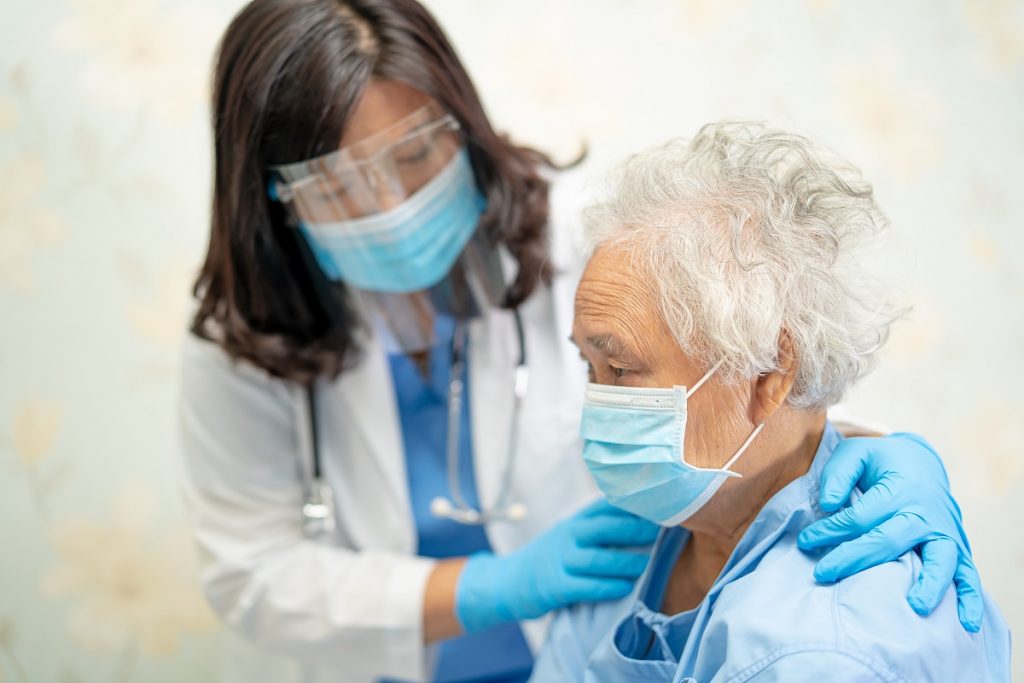 Is The COVID-19 Vaccine Safe For People With A Compromised Immune System?
About 2.7% of American adults are immunocompromised or have weakened immune systems. Apart from age, certain medical conditions or treatments can cause one's immune functioning to decline (e.g., certain cancers, advanced HIV/AIDS, and post-transplant medications).
Those with weakened immune systems are advised to get vaccinated because they have a high risk of contracting and suffering from infectious diseases like COVID. They also need booster shots as they may not respond well to their initial jabs. Primary and booster doses are considered safe even for people with compromised immune systems.