For seniors who no longer drive, arranging transportation to doctors' appointments, shopping, errands, and visiting with friends can be challenging. When family or friends can't provide a ride, options from senior living communities, municipalities, rideshare services, public transit, volunteers, or medical van services may be available.
Independence is something we take for granted. Being able to venture out, either on foot or by hopping in the car, is a daily occurrence for most of us, and we never give it a second thought.
Many seniors find themselves constrained by a lack of mobility along with a lack of transportation. Fortunately, there are options available to keep them on the move.
The Senior Transporation Dilemma
Seniors often see driving as integral to their independence. The possibility of losing driving privileges threatens their quality of life.
More than 45 million drivers in the U.S. are over 65 and represent 15% of all licensed drivers. A RAND corporation study found that this group of drivers causes only 7% of fatal and non-fatal two-car accidents. They are statistically safer drivers than those under 25.
CDC statistics indicate that the risk of death from crashes increases substantially after age 75 as their bodies are often more frail. Older drivers may have declining vision, reduced cognitive functions, and physical changes that result in reduced motor skills. They may also take one or more medications that can reduce their driving competence.
In many states, the Department of Motor Vehicles may ask seniors to take an eye or driving test. Seniors often recognize the increased risks of age by themselves, though. Many voluntarily drive less and limit their nighttime driving but still value the ability to get where they want to go by themselves.
Others bury their head in the sand and ignore their need to give up driving for as long as possible, even if they pose a danger to themselves and others whenever they take their car out onto the road. However, seniors must know when enough is enough, even though it is disconcerting to realize you will be dependent on a family member or friend to run to the grocery store, doctor, or dentist.
For those with no drivers available or who don't want to bother family, there are plenty of other viable and affordable transportation options for them to continue getting around.
Why Is Transportation Important For Seniors?
Transportation programs are vital to allow older adults to live independently. According to the American Association of Retired Persons, almost 90 percent of senior adults opt to spend their retirement years in their homes or a community. These choices mean transportation is crucial for access to medical and other essential services.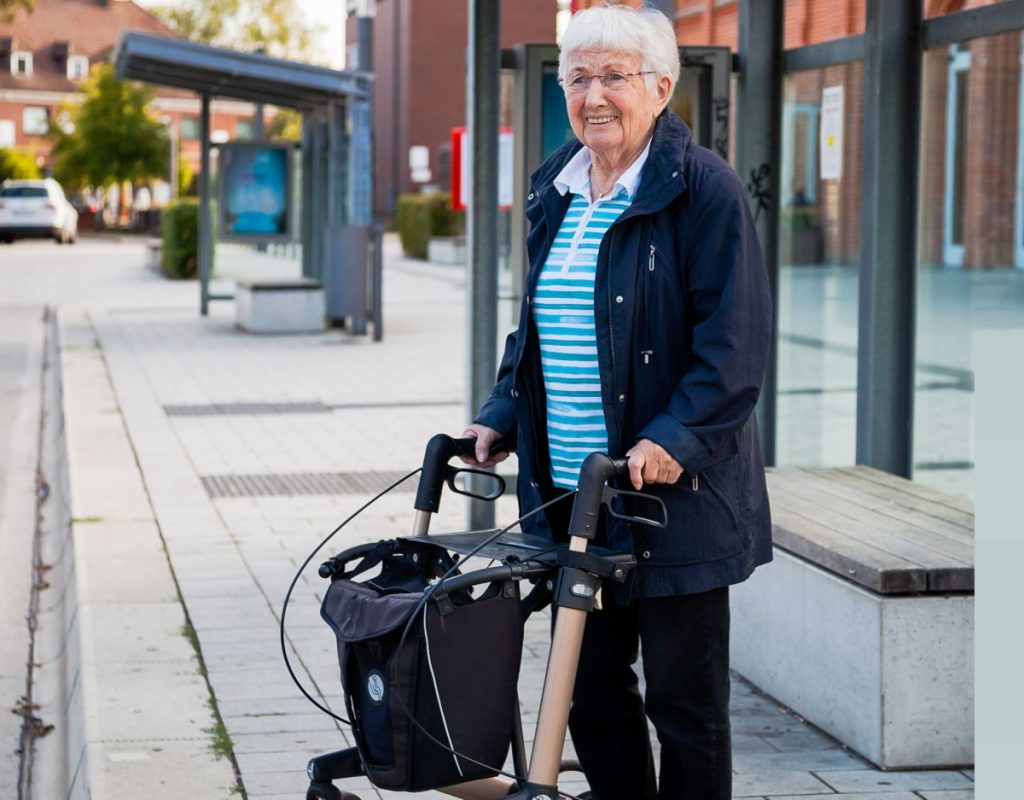 How Do Elderly People Get Around?
Cars are still the most popular mode of transport for older adults. Still, with more than 1 in 5 Americans over 65 not driving, the demand for other means of transportation is steadily increasing.
An estimated 600,000 people stop driving every year due to old age. To address this demand, the National Aging and Disability Transportation Center has launched a campaign called "Every Ride Counts" to raise awareness of local transportation options for senior citizens and the disabled across the U.S.
Rides from families, family caregivers, and friends, public transport, private and community taxicab services, and rideshare schemes are the main ways an older adult can travel.
Rail travel is also popular and has features to make traveling by senior adults more comfortable. The ADA stipulates that heavy and light rail systems must make some or all of their vehicles, stations, and transfer points accessible to people with disabilities.
Recently, U.S. cities have experienced increased requests from the elderly for on-demand bicycles, electric bikes, and e-scooters. These devices are examples of the "microbility options" that are gaining popularity throughout America, allowing users to make short-distance trips at relatively low cost.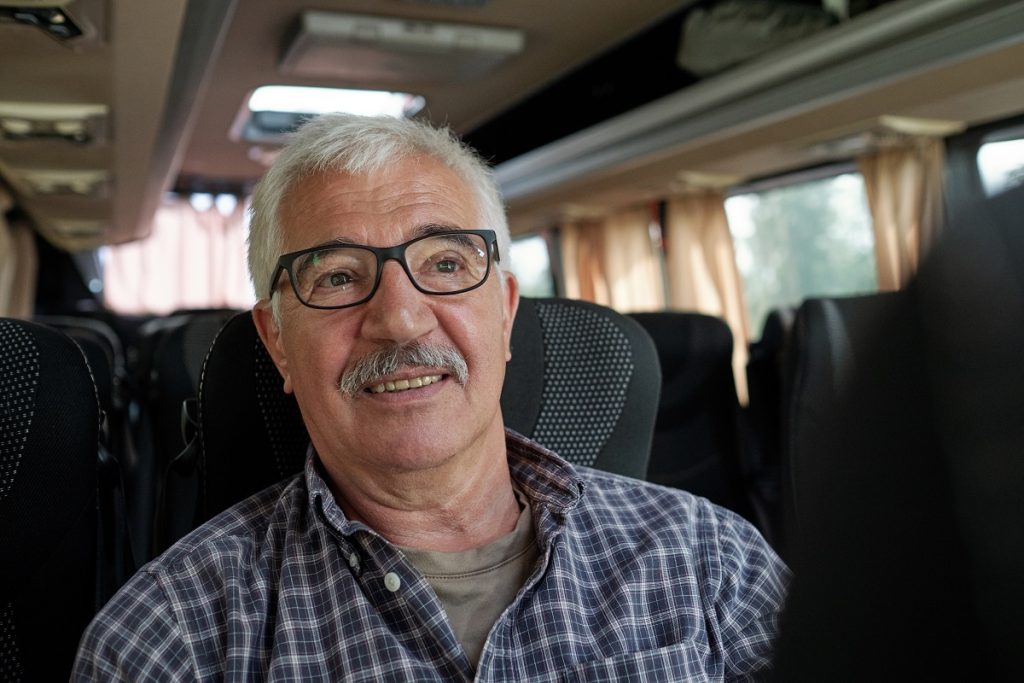 How Can I Find A Senior Transportation Service?
Suppose you are an older adult living alone and unable to drive. In that case, it can be pretty daunting to have to think about arranging transportation to medical appointments or the grocery store.
Many options are available, often online, which might make them unattractive for senior adults who don't use the internet. Not all taxicab firms offer a wheelchair service or have easy-to-access cars, so it is crucial to contact a company or program servicing the less mobile or elderly client. This section looks at the range of transportation services catering mainly to older adults.
1. Private Community Programs
Senior living communities will almost certainly offer a transportation service to residents. Many feature a pool of vehicles also used for leisure activities such as social outings. If you are a resident in a community like this, the office should be your first call when you need transportation.
2. Local Community Programs
Consult a senior neighborhood center or Area Agency On Aging for your local options. Even if they don't provide a service, these organizations will undoubtedly be aware of organizations that can help you.
3. Clinical Transportation Providers
Check with the medical center or clinic to see if they offer transport to your loved ones for their medical appointments.
4. Volunteer and Non-profit Organisations
The National Center for Mobility Management keeps a database of volunteer transportation services serving older adults.
The Independent Transportation Network of America (iTNAmerica) is a non-profit transportation network for the elderly and those with visual impairments.
Their volunteer drivers treat clients with dignity and respect and provide a door-to-door (or door-through-door) supervised service. This service means they are with your loved one from the moment they exit their home to helping them through the entrance of their destination and back again.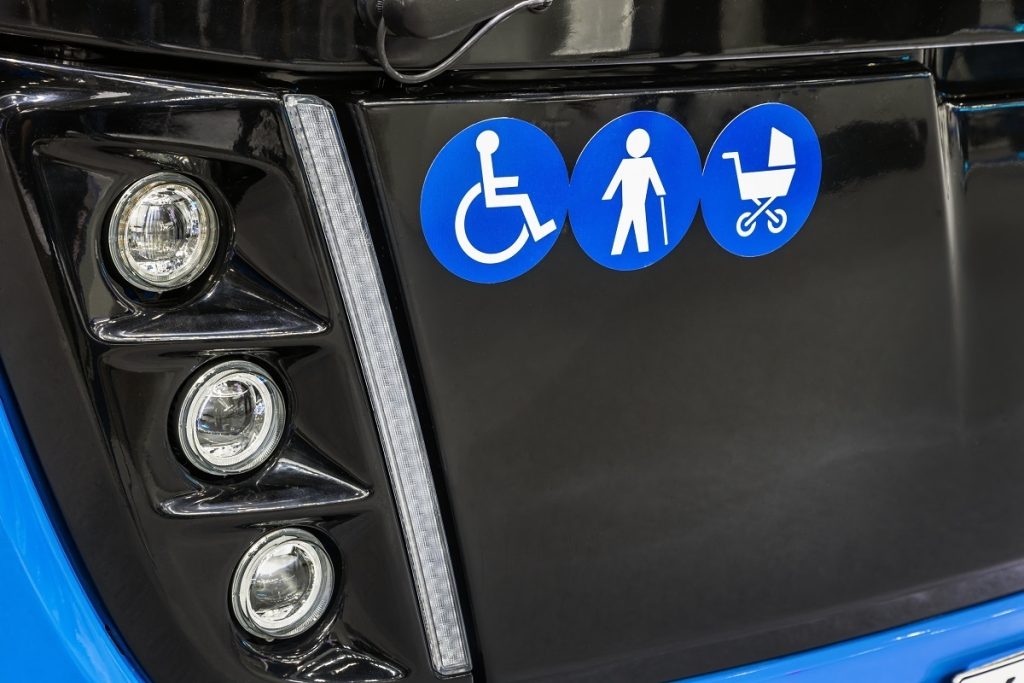 5. Public Transportation Networks
Many city buses are set up to accommodate those in wheelchairs or on walkers on their regular routes.
Your local municipality may also offer bespoke public bus or rail services to older people with disabilities or mobility problems. Your city hall will tell you what is available in your locality.
Paratransit services provide a "safety net" for those unable to use Americans with Disabilities Act (ADA)-compliant fixed-route buses for some or all of their travel. However, please remember that a diagnosis for using mobility aids does not mean you are eligible for paratransit transportation.
The service may go under names such as Dial-A-Ride, which offers a curb-to-curb service at an agreed time.
6. Rideshare Services
Ridesharing services are not just for the younger generations on their nights out; senior citizens use them too! Lyft and GoGoGrandparent are two companies specializing in transportation for the older generation. Lyft works through an app on your smartphone, so it may not be suitable for all elderly clients, but GoGoGrandparent works by providing a good old-fashioned phone number: 1 855 464-6872.
7. Bespoke Senior Citizens' Transport Providers
SilverRide is an award-winning and fully licensed transit network company offering senior lifestyle transportation. SilverRide started in the Bay Area of San Francisco but has now spread to Orlando, Phoenix, Louisville, Kansas City, Los Angeles, and Dallas.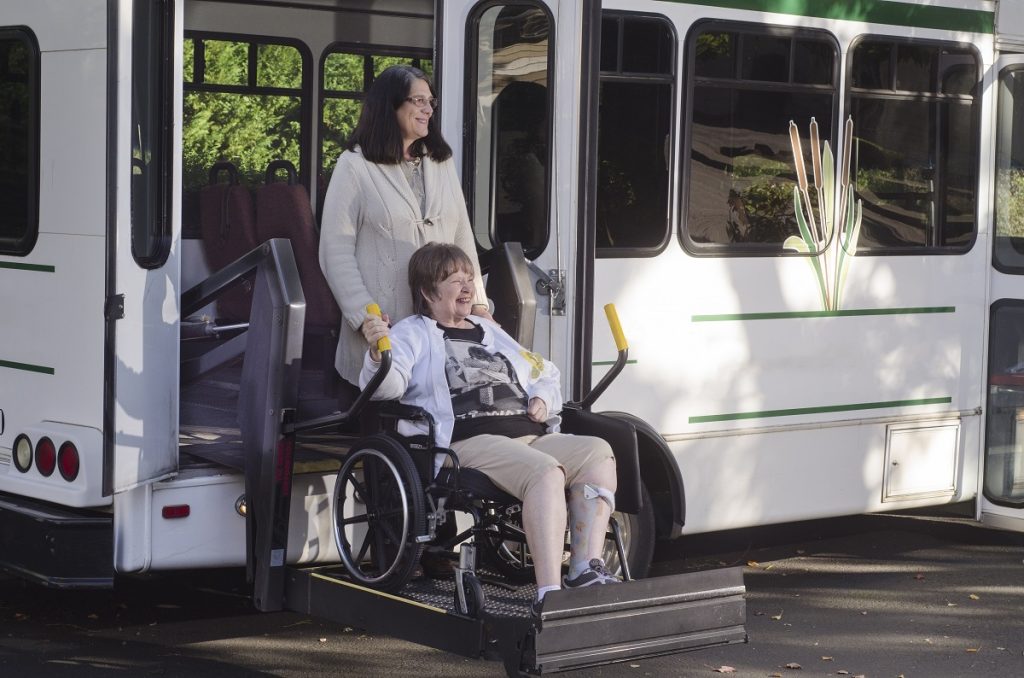 What Are The Local Options For Transportation In Senior Living?
Consult your Senior Center directory or Area Agency On Aging for your local prospects. Even if they don't provide a service, they'll undoubtedly be aware of organizations that can help.
The Eldercare Locator (800 677 1116) is a public service of the Administration on Aging, U.S. Department of Health and Human Services. It is a national service connecting older adults and caregivers with state and local area agencies on aging and community-based organizations.
2-1-1 connects callers with providers of everyday needs and essential community services.
The Aging and Disability Resource Center, funded by The U.S. Administration on Aging, helps identify and assess home- and community-based resources, allowing the elderly to maintain independence.
The Alzheimer's Association website contains an invaluable document to help find suitable transit systems for senior citizens (PDF reader necessary).
Does Uber Give Discounts To Seniors?
Uber has recently introduced discounts for passengers aged 55 or above, although it does depend on the area – read the terms while booking first.
Senior centers nationwide can provide their residents with rides through Uber Health, which requests, manages, and pays for rides without seniors having to sign up for an Uber account.