When thinking of organizations for seniors, the American Association of Retired People (AARP) first comes to mind, but a host of organizations serve the general, health, employment, housing, financial, and nutritional needs of seniors. Private groups and governmental agencies work together to help.
Whether you are looking for help for yourself or one of your loved ones, senior living can be complicated. Fortunately, there are many organizations and area agencies, both federal and local, dedicated solely to helping senior citizens have a more robust quality of life as they age.
How Many Seniors Are In The United States?
According to the United States Census Bureau, over 54 million adults over the age of 65 live in the U.S. This comprises about 16.5% of the population. Improvements in life expectancy have meant there are far more older adults living into their 80s and 90s, so caregiving is likely to increase. However, with an increase in the aging population comes some challenges.
The increase in life expectancy finds many senior citizens struggling to find affordable health care, unable to live out their lives in their own homes and seeking help navigating that, and also needing different service providers. To fulfill these purposes, plus more, organizations have been created to assist the aging population of older Americans.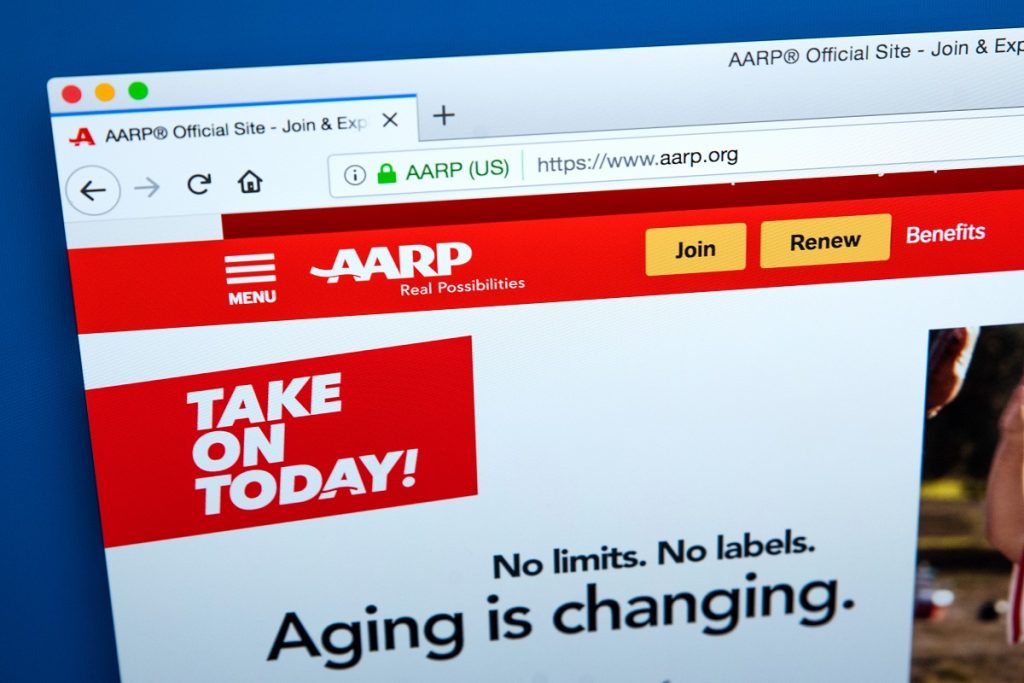 AARP Advocacy And Benefits
When people think of help for seniors, the American Association of Retired Persons (AARP) comes to mind.
AARP is dedicated to helping ensure the quality of life and overall well-being of all people over 50. It no longer markets itself as being just for retired persons. A valuable resource center, there are many benefits to joining.
Advocacy for senior citizens is a top priority, and AARP advocates with governmental bodies and provides litigation support. AARP has lobbied on behalf of Social Security, Medicare, affordable prescription drugs, and the continuance of the Affordable Care Act.
Its legal arm, the AARP Foundation Litigation, "defends and supports the rights of older Americans through the legal system, fighting consumer fraud and discrimination in health care, employment, housing, and more."
Members also qualify for discounts in many areas, in everything from insurance to fine dining. The discounts do not end there. AARP members receive a reduced rate on Allstate Roadside Assistance, so you are never left stranded when out and about.
The discounts also cover car rentals, hotel rooms, and other travel perks. If you are a person over the age of 50, you can gain these benefits for a low price of $16 a year.
While AARP is the most well-known organization fighting for seniors, competitors exist. A conservative competitor to AARP, which has 38 million members, is AMAC (Association of Mature American Citizens), a more conservative group of 1 or 2 million.
Other competitors include:
60 Plus: American Association of Senior Citizens
American Seniors Association
The Seniors Coalition
Most competitors offer discounts on goods and services and lobby for pet causes. Arguably, their bargaining and lobbying power is not comparable to AAPR based on membership.
Why Do Seniors Need The Special Help Of Private An Governmental Organizations?
People require different services throughout the various stages of life. Your local community may have resources available to help aging adults work their way through the unique needs that senior citizens require. There are also government agencies out there to assist with senior care resources.
Sadly, the problems senior citizens face are not going away.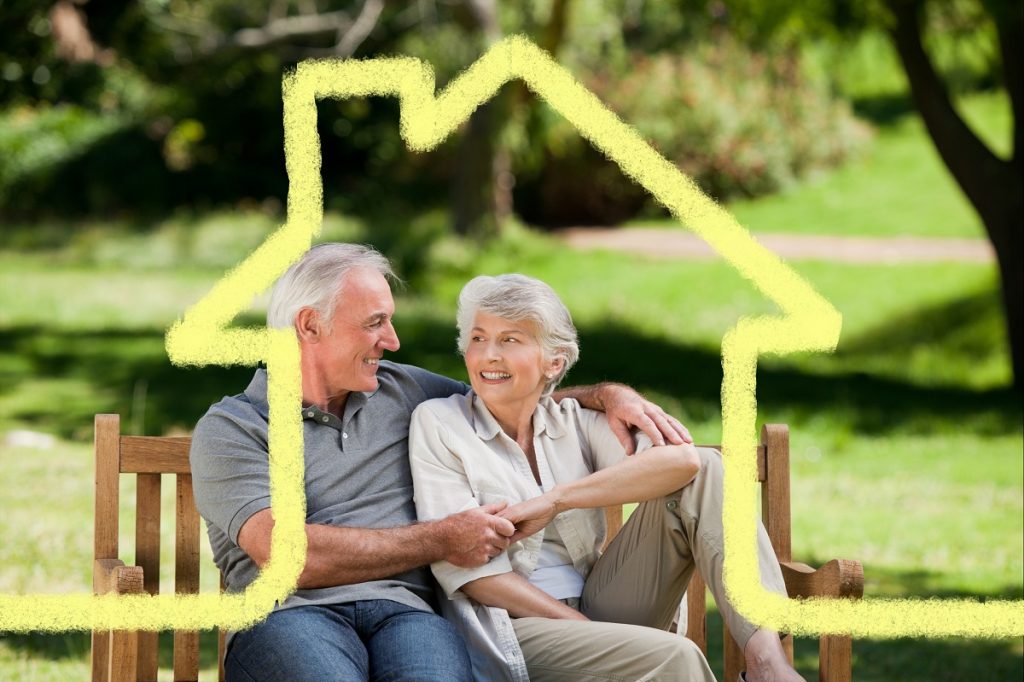 1. Housing And Inability To Remain In The Home
Once people can no longer remain in their own homes, they are searching for a low-income senior community where they can find affordable housing. Those in need of skilled care sometimes struggle to find a nursing home their family can afford.
Some seniors might find the help they need with Section 8 Housing Vouchers. This federal program helps elderly, low-income people with their rent. If your income is low enough, usually less than 80% of the median income for that area, you may qualify. In that case, 30% of your income goes to rent, and the remainder is government subsidized.
The Eldercare Locator can help seniors and their families find affordable homes and apartments and assisted living facilities. The site even offers home modification resources for those who want to age-in-place in their home after modifications.
Homeowners over 62 who need income for medical bills or home modification might consider the Reverse Mortgage Program. You must have substantial equity built up. With a reverse mortgage, you do not have to repay the money you receive or make interest payments as long as you reside in your home.
2. Assistance With Meals
Too often, senior citizens are not having their nutritional needs adequately met, either because of their inability to cook, the rising costs of food, or a simple loss of appetite that causes them not to eat properly.
Meals On Wheels can deliver food right to the home, but many seniors can qualify for SNAP (food stamps) and other nutritional programs for seniors.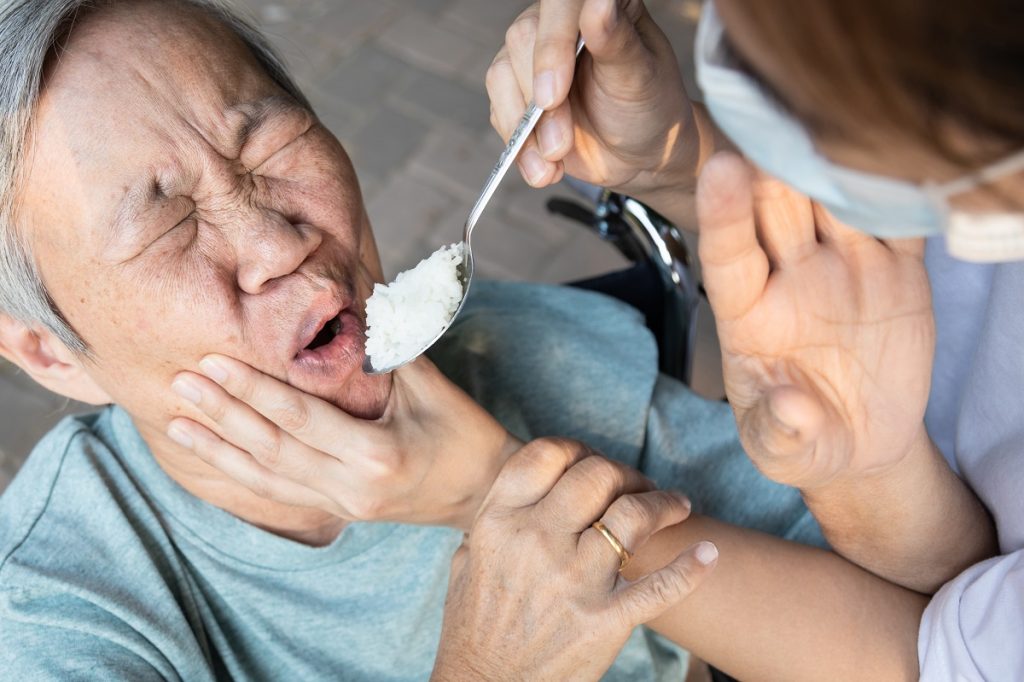 3. Elder Abuse
Elder abuse is a sad reality that is unfortunately on the rise. There are now entire divisions of social services geared toward ensuring our oldest citizens are not being hurt, either physically or emotionally.
You can report abuse to the police by calling 911, but every state also has its own Elder Abuse Hotline. The Eldercare Locator can find this local resource for callers at 800-677-1116.
4. Employment
Being older does not necessarily mean you don't want to work. Retirement is costly! At least 13% of retirees are reportedly working or looking for work. These numbers may not count those who occasionally babysit or do odd jobs for pay.
Some organizations that help senior citizens looking for work are Senior Service America and the AARP job finder.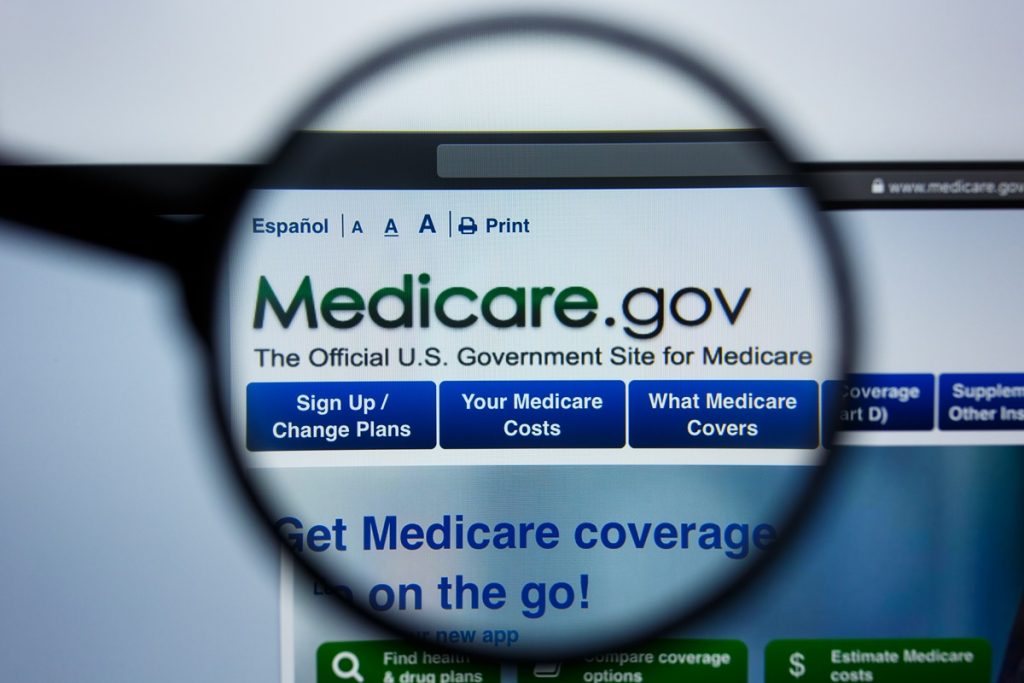 5. High Healthcare Costs
Medicare is available to most seniors over 65 and to those unable to work. Additional costs are picked up through Medicare supplements offered by insurance companies and available through the AARP and other organizations.
The AARP does not offer its own insurance but partners with companies such as Aetna and United Health Care to offer programs that pick up all or part of Medicare co-pays and deductibles. Some of their programs are Medicare Advantage plans that cover part of other services such as vision and dental care.
6. Alzheimer's And Other Memory Loss
With approximately 5.8 million adults in the U.S. living with Alzheimer's plus other forms of dementia, the Alzheimer's Association provides education, research updates, and support groups for families and caregivers.
As getting help for dementia and Alzheimer's can be costly, the group can even direct family to financial help.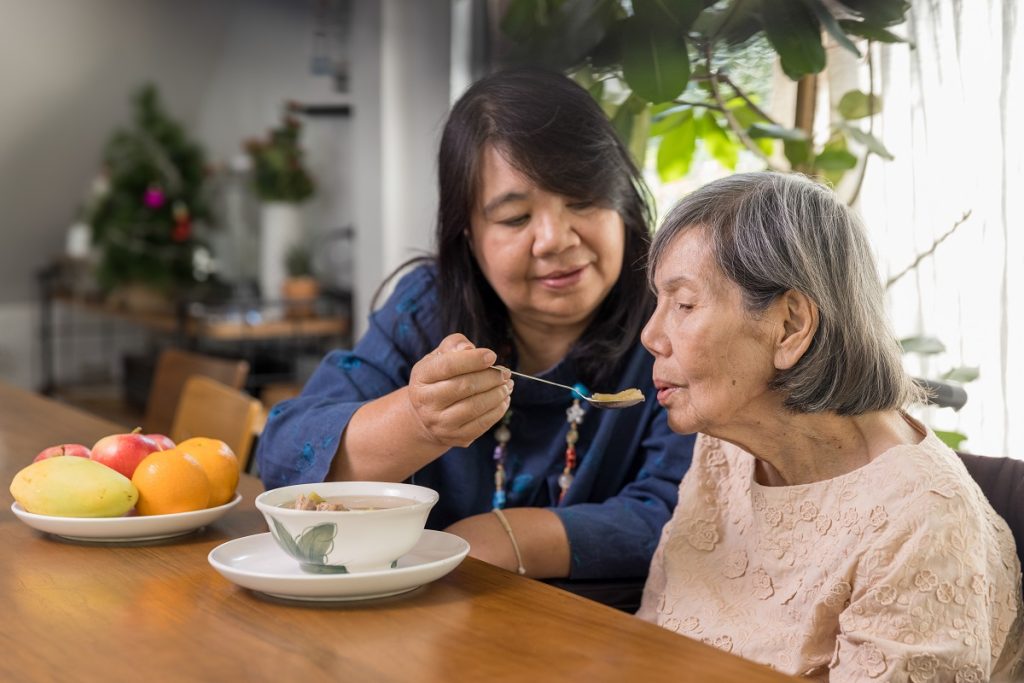 7. Need For Caregivers
As more caregivers are needed to take care of the growing, graying population, there is a shortage of skilled care workers. Approximately 53 million Americans or 1 in 5 people, provide unpaid homecare to other adults.
Organizations such as the National Alliance for Caregiving and Family Caregiver Alliance assist those providing family caregiving with webinars, informative articles, research results, and other resources to help keep seniors healthy at home.
8. Scams Targeted At Seniors
Many people prey upon the weak and vulnerable, and senior citizens have quickly become targeted by those trying to take advantage of their naiveté. In 2018, the Office for Victims of Crime reported that seniors lost $183 million to scams related to romance, health care, phishing, and more.
Seniors can find out about common scams. If they have been victimized by a scam or contacted by a scammer, they can call the Elder Fraud Hotline at 833–FRAUD–11 or 833–372–8311 or report it directly to the Federal Trade Commission at 877–FTC–HELP (877–382–4357)
Help keep the older adults in your life safe by checking in on them often and keeping them wary of strangers asking about personal information.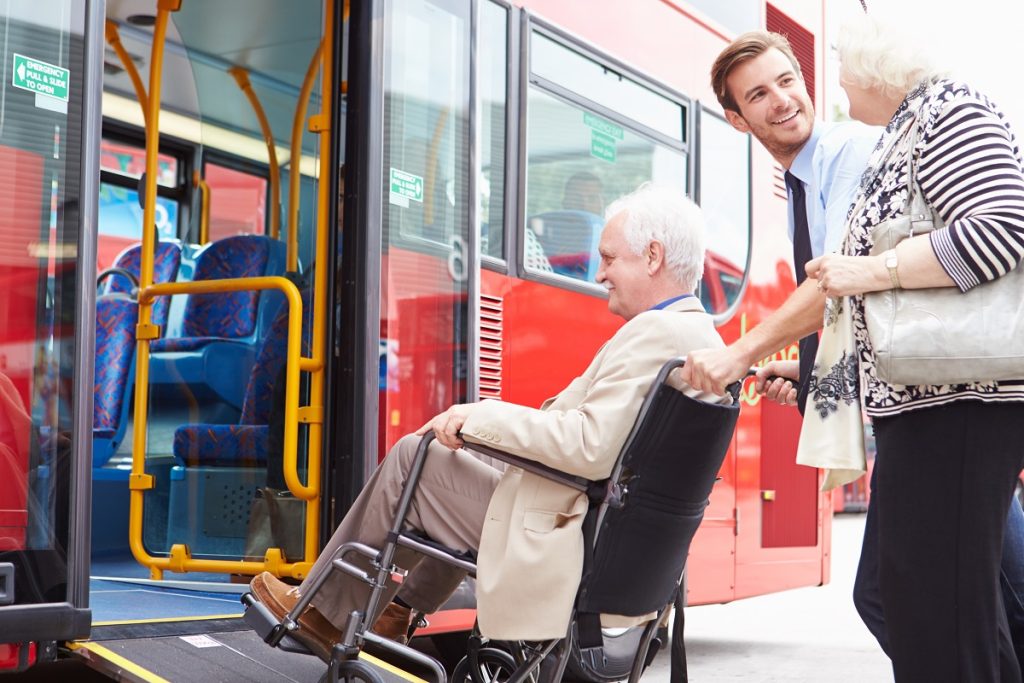 9. Transportation To Appointments
As seniors find it difficult to drive and often stop altogether at the request of concerned family members, this brings another challenge as they need to get to appointments. When a friend or relative cannot drive them, finding a ride can be challenging.
Many communities have public paratransit options with low or no fares for people on Medicare or Medicaid. Some local organizations may provide rides, and of course, there are options such as Uber, Lyft, and other paid options.
The Eldercare Locator noted earlier can help seniors find the transportation they need.
Other Organizations That Support Seniors
Organizations and agencies may overlap somewhat in how they serve seniors. Some that are helpful sources of information to seniors and their families include the following:
Area Agency on Aging: In every state, area agencies on aging operate locally under different names. Here in Northeastern Wisconsin, where I reside, a simple Google search finds Marinette County Elderly Services offering local assistance for senior issues. In addition, municipalities may provide programs for seniors through their local parks and recreation department.

National Council on Aging: One of many national organizations geared toward senior citizens and their needs, this is also a wealth of information. There are informational links for the senior citizen, family members, caregivers, etc.

National Institute on Aging: An official organization by the United States Government, this website is a wealth of knowledge for senior citizens and those who love them. You will find articles and guidance on everything from health care to caregiving to end-of-life.