As people age, having friends continues to enrich a person's life. Senior friendships prevent isolation and loneliness and even help keep people mentally sharp and physically healthier. Making friends can be more difficult as people age and fewer opportunities present themselves to make new friends.
Sitting alone inside an empty house or apartment can make each day seem long and bleak. You don't have to go through life alone. When you start to lose friends and loved ones to age and illness, you can make new friends – as scary as that is.
Follow these tips to help you navigate through creating new relationships either in person or online.
What Are The Benefits Of Senior Friendships?
Senior citizens can feel lonely as they age and begin to lose close friends. While getting out there and making new friends can feel like a daunting task, research shows there are many benefits.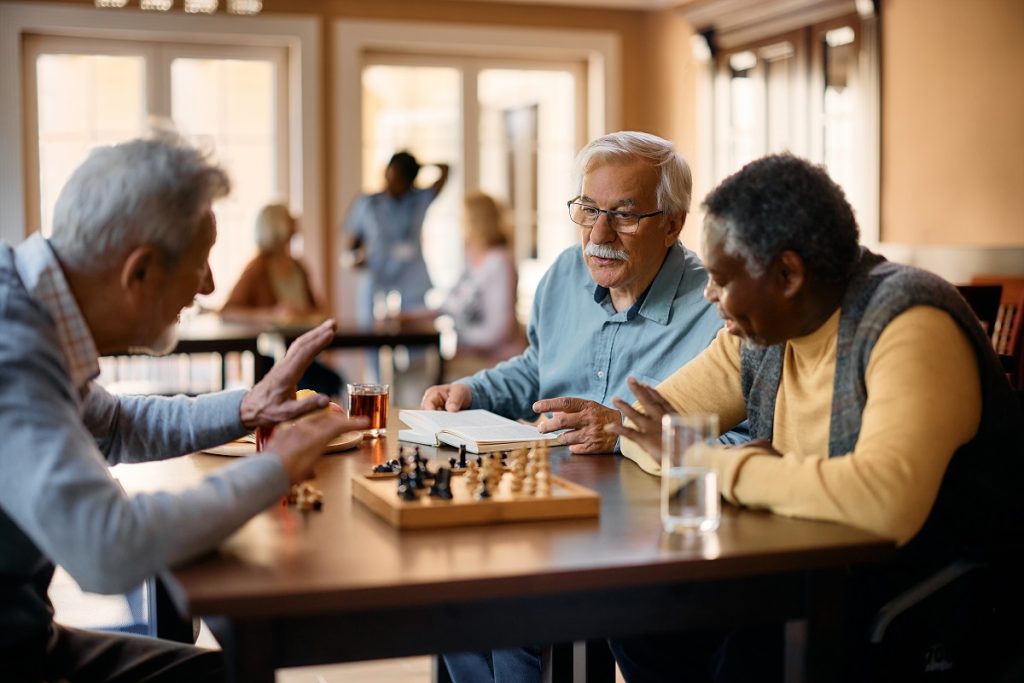 Similar Interests: If you can find people with similar interests, you will have people to either do these things with or at least talk about your interests.
Physical Health: People are often surprised to learn there are health benefits to creating more personal relationships. We are not just talking about mental health here. Having friends can lower blood pressure and also reduce a person's BMI.
Mental Health: Another power of friendship is it can decrease your chances of depression and improve your mental health in other ways. Spending time with others can slow down cognitive decline.
Boost to Healthy Lifestyle: Social connections often increase a person's healthy lifestyle because they are more likely to move around and do things. This can be especially true in senior living communities where physical activities are offered targeted toward older people. Having a social life is just as important as you age as it was when you were younger.
Quality of Life: A fundamental importance of friendships is an improved quality of life. That is assuming you are adding people to your life who bring you up.
What Are The Pros And Cons Of Having Friends?
With anything good thing, there are certainly some negatives. As you go through the stages of life, it stands to reason that aging means people around you are more likely to pass away. Losing people can be very hard on a person and gets no easier as more friends pass on. Making new friends who are also older adults will inevitably lead to more loss. This process is inevitable and cannot be helped.
Another negative is that it can be harder to make new friendships as we age. Aside from lack of opportunity, one major reason for this is that we become very set in our ways as we age, which makes new social interactions challenging. It may be a hassle to get out.
The benefits far outweigh the negatives, however. Friendships can improve physical and mental well-being, prevent social isolation, and help improve your quality of life. Spending time out in public actually improves your immune system. Even having a small group of good friends will increase social activity if you are open to it.
Aren't Family Relationships Enough?
Family relationships can feel like enough for some people. However, most of us need other people in our lives.
Younger family members are usually tied up with work and their own families. Watching everyone around you being busy and productive can be isolating. Befriending other senior citizens means that part of your support circle is people in the same stage of life as you.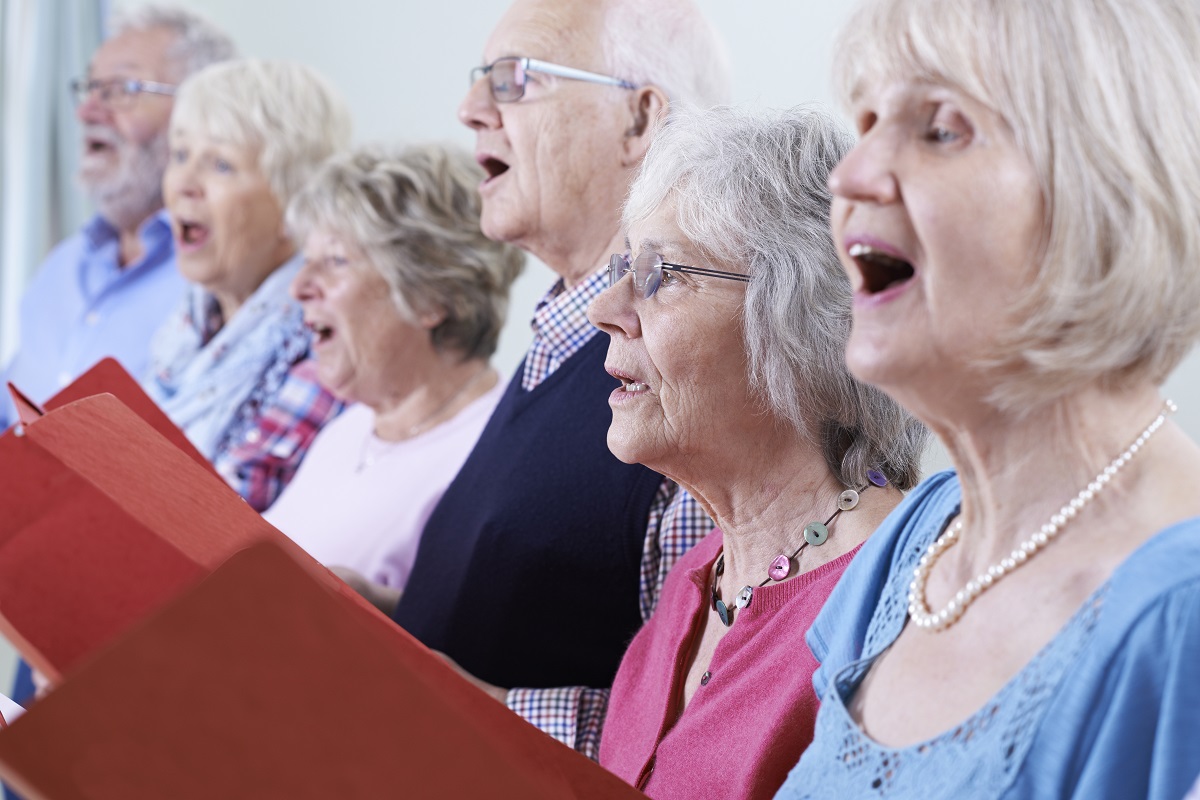 What Are The 3 Types Of Friendships?
There are three basic types of friendships: acquaintances, social friends, and intimate friends.
1. Acquaintances
These are people you know but would not call part of your inner circle. This is maybe someone you see at church and know well enough to say hello, but would not call up to have dinner with. During our working life, these might be colleagues that fit this description.
2. Social Friends
Social friends might be someone from book club or a person from pickleball league. You know them and even might choose to spend time with them, but they are not someone you would bare your soul to.
3. Intimate Friends
An intimate friend is someone you trust very much. You have been there for each other through thick and thin. These are the people you can rely upon when things get tough.
Another way to look at friendship was expressed in the opening line of a poem by Brian A. "Drew" Chalker: "People come into your life for a reason, a season, or a lifetime." Intimate friends tend to be there for the duration, but social friends or acquaintances might be in your life so long as you patronize a certain coffee shop or during the time you need rides to therapy after your knee surgery.
What Is The Main Difference Between A Friendship And A Relationship?
Relationships are a type of friendship where two or more people are interdependent with a commitment to one another. Many casual friendships are important friendships, yet lack the depth and interdependence that distinguish them as relationships.
However, most of us have friends with whom we have a relationship. This might include old friends who have been with us through all of our life changes, romantic partners, or the dear people who held our hands through our biggest challenges. And the thing is, you never know when a casual friend could cross over into a more intimate friend if we are open to that happening.
How Do Older Adults Find Friends?
Wondering how you find friends? There are so many possibilities. Some great places to meet people:
Bingo: Who doesn't love a game of bingo? Whether you are visiting your local casino, senior center, or church, bingo is a fun game for all ages!
Book Club: Do you love to read? With more time on your hands, joining a book club allows you to open your mind up to all those books you did not read and meet up with other senior citizens to discuss the items on the best seller's list.
Book Club: Churches usually afford you many opportunities to increase your circle of people. Open your eyes and mind to anything your local church offers for social outlets.
Dance Class: Have you always wanted to learn to dance? Check out dance classes. There are some for couples, but some dance studios also offer up dance classes for silver sneaker dancers. Exercise keeps your body young.
Health Club: Ask your local gym if they offer a senior discount and any classes geared to older people. You don't have to be into lifting heavy weights to join a health club. New to working out? Sign up for a yoga class. Some clubs offer classes specific to senior citizens.
Healthcare Facility: The person you see every week when you go to the doctor could just be a friend waiting to happen.
Senior Citizens Center: Senior centers often have activities and meals where you can network and meet people. The programming at these wonderful buildings can have anything from meals to game night opportunities to dances. If you are not a member of your local senior center, consider joining.
Senior Living Facility Or Retirement Community: If you are mainly inside of your home, maybe moving to a facility where you see other seniors every day will help ease your loneliness.
Service Organizations: All of those clubs that you were too busy for while working might be looking for someone like you to volunteer. Whether you are looking at joining the Lion's Club or the local Women's Club, or want to swing a hammer for Habitat for Humanity, there are groups looking for members.
Support Groups: There are groups out there for everything from struggling with grief to addiction.
Trivia Night: Many places see the value in offering up a trivia night. Even if these are not geared to senior citizens, using your brain helps some of the signs of old age from creeping up. These can be online activities or in person.
How Can You Make Friends As You Become Less Mobile
What if you don't go to many of these places in person?
There are ways for older adults to make friends even if they cannot leave home. Declining senior health is an impediment to getting to make friends for many people, but you don't have to let that get in the way.
Using social media is one very good way to meet people even if you don't get around well. There are many senior groups out there to help you navigate this.
Can You Fill The Friendship Gap With Online Friends?
Of course, you can fill the friendship gap with online friends! With digital communication on the rise, all you need is an internet connection and some type of digital device to help you meet people and improve your own mental health.
While you can't go out to lunch with online friends, you can still develop deep and meaningful bonds.
What Social Networks Can Help You Find Friends
Here are a few social networking groups for senior citizens. Online sites such as Facebook, Pinterest, and Instagram are freely available to all as a way to share news, insights, interests, and photos.
Silversurfers
Senior Chatters
Buzz50
Senior Chatz
Stitch
Looking to make friends online? Check out our article "Online Groups For Seniors: Options For The Isolated And Housebound."