Financial advisors suggest that you should have $1 million or more saved for retirement, but many people do not have those types of resources available. Your resources impact your retirement lifestyle, but you must plan to pay for rent, food, utilities, health care, and other necessities from savings, retirement income, or benefits.
Looking into retirement options for yourself or a loved one? The idea of retiring is exciting but can also be overwhelming. After all, once you stop working, you need to know that you have enough money to take you through your life. How much do you need? What do you need to plan for? So many excellent questions that we have answers to help guide you.
What Do Experts Say You Should Have On Hand For Retirement?
There are many different guidelines on how much money you should have saved for retirement. Fidelity has a guideline that you should aim to have a certain amount as you reach certain ages:
By age 30, have 1x your salary saved
By age 40, have 3x your salary saved
By age 50, have 6x your salary saved
By age 60, have 8x your salary saved
By age 67, have 10x your salary saved
On the other hand, Synchrony Bank just gives a goal amount by age 55. They recommend that you have saved at least seven times your salary by that point in your life. You should have 25 times the amount you will need each year of retirement to be secure.
Others specializing in financial planning give a number of a solid million dollars to ensure you can afford all the things you want and need when you retire.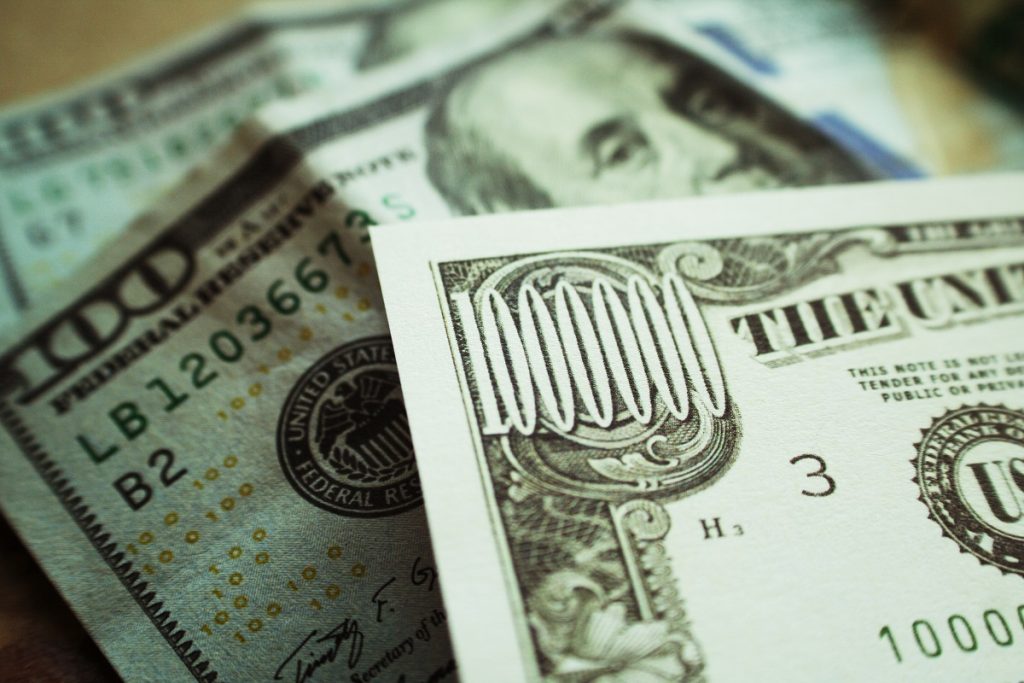 Wondering why there are so many different numbers out there? The answer is that because there are so many variables to factor in, even the experts cannot agree. One thing you need to consider is how you want to live when you retire. If you are hoping to maintain the same standard of living you enjoyed while working, that takes money.
You also will want to think about the unknown factors. People don't plan to need nursing home care, to move into a memory care unit, or for the skyrocketing costs of health insurance. All of these variables impact the cost of living as the cost of care differs.
What Costs Will You Have As A Retired Person?
The reality is that many seniors go into retirement with nothing more than their Social Security and maybe a small pension. If they need the costly care of a nursing home, they may need to apply for Medicaid to pay for long-term care costs. Even if prospective resources are slim, looking at prospective expenses is eye-opening and necessary.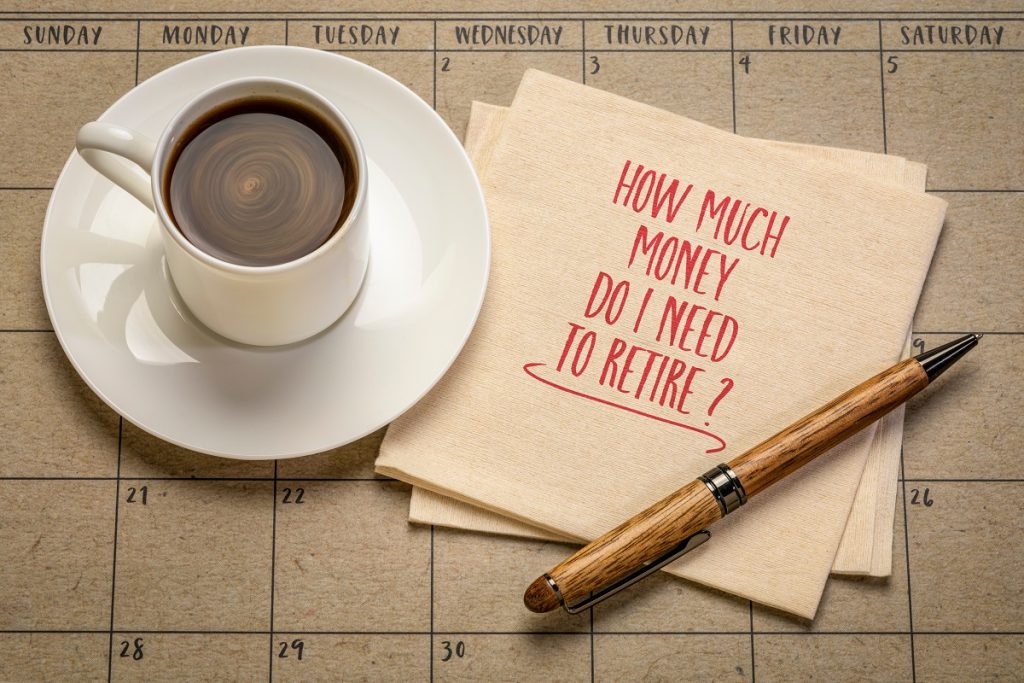 Debt: Most people try to have their debts paid off before they stop working so that debt does not have to be factored into expenses. But, any debt you go into retirement with remains to be paid off.
Emergencies: You cannot foresee the refrigerator dying or getting in a car accident that totals out your only form of transportation. Prepare for these emergencies with a rainy day fund.
Entertainment: After working your whole life, you want to be able to enjoy your golden years. Be certain to allocate some money for entertainment.
Food: You can save a lot of money if you are willing to eat at home and also skip buying convenience foods once you retire. When splurging and eating out, consider asking about senior citizen discounts.
Healthcare: Often, the biggest expense, and hugest unknown, is the cost of medical expenses. Elderly people often count on Medicare to cover health care expenses, but what if you are not old enough to qualify for that when you first retire? Or what if your needs exceed what Medicare covers?

You must be proactive in considering how you will receive health care when you retire. It is essential to know that even Medicare has copays and expenses that must be covered by the individual, although having a Medigap policy will ease your burden.
Housing: Whether your living option is to be in your own home, an apartment, or a nursing home, you need to pay for someplace to live. This includes the cost of living there, heat, upkeep, etc. Whether you own your own home or rent a one-bedroom apartment, these costs need to be considered.
Taxes: Sure, older adults get tax breaks, but you still need to pay things like property taxes. Be sure to talk to your financial advisor about how to withdraw money from your investments without paying a large amount of tax.
Where Do Most People Live?
Roughly 4.5% of senior citizens live in nursing homes. Of that number, over half of them are over the age of 85 years old. About 2% of seniors in the United States live in assisted living facilities.
These statistics mean that most older adults live in private homes or apartments. As people age, statistically, they are more likely to require assistance. Of adults between 85-89 years of age, about half of them require a caregiver to complete ADLs. Of adults over the age of 90, a small 25% do not require help to live on their own.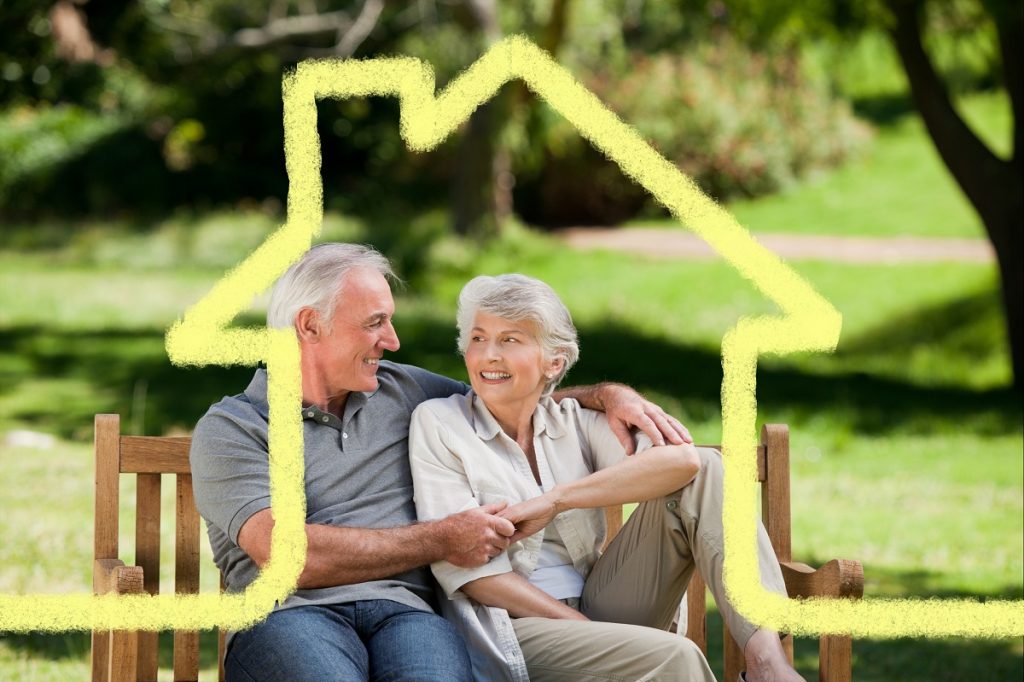 How Much Can You Expect To Pay For Different Types Of Senior Living?
The type of senior living environment you choose, want, or need will impact the cost. Options include:
Living independently without assistance.
Living in your home with a caregiver.
A senior living facility.
Assisted living.
A nursing home.
A memory care unit.
Home Ownership or Renting
Living on your own in a house is perhaps the least expensive option, assuming your home is paid off. You have standard costs, such as electricity, taxes, heat, water, etc. Of course, you also need to purchase food, toiletries, etc. If you can manage your own personal care that is taken care of. However, if you need help with activities of daily living (ADLs) and need in-home care, the expenses go up.
Homeowners can investigate a reverse mortgage to help finance the costs of living and care needs. In a reverse mortgage, the homeowner who has paid off their home gets payments from the lender, which comes from the equity in the house. In the most popular reverse mortgage, the person has to be over 62 years old. The individual can stay in their home, but the amount given must be repaid to the lender when the person passes away, either out of insurance money or with the sale of the home.
Some people rent a home or apartment even into their senior years. This, of course, incurs a monthly rent, in addition to the items mentioned above.
Living With Someone Else
One way to cut costs is to live with someone else, which might mean a senior citizen moves in with a child or sibling. However, as people live longer and the costs of senior care are rising, some senior citizens seek roommates to help cut costs by sharing expenses.
Independent Living
Independent living communities targeting senior citizens are meant to offer independence while offering things seniors may struggle with, such as transportation and housekeeping. While you will not get help with the activities of daily living like you would in an assisted living facility, you don't have to worry about other things you might need assistance with.
Independent living falls somewhere between living on your own and assisted living.
Retirement Community
Retirees sometimes choose a senior living community specifically designed for those aged 55 and up. These communities can be less expensive (but not always) than normal complexes. Some retirement communities come with many amenities, such as a pool, fitness center facility, and planned activities.
Assisted Living
An assisted living facility is one where you need some help to complete activities of daily living. Assisted living communities often offer the residents some independence as they have apartments that make people feel more like they are still living on their own than in a nursing home-type facility.
As you may know, there are different levels of care facilities.
The monthly cost of assisted living can range anywhere from $3,500 – $5,500. The monthly fee varies based on where you are located, the type of housing you are in, what type of assistance you require, and other factors.
Nursing Home
In a nursing home, you get a higher level of care than in an assisted living facility. Residents in nursing homes require skilled nursing care services. A nursing home is the most expensive of all of the options, with extra fees for those requiring more extensive supervision or care.
A resident with Alzheimer's disease or another form of dementia would require memory care, which often adds to the cost of care. The national average cost of a nursing home in the United States is about $9,500 per month.
How Do Retirement Living Costs Differ Around The Country
Costs differ significantly based on geography. If you live in Michigan, an independent living facility would cost about $2,190 per month, slightly higher than the national average. In Florida, a similar facility would be roughly $2,545 each month. Due to the warm climate, Florida is a hot spot for seniors.
Interested in the warmth of Arizona and thinking of checking out floor plans for a retirement community there? Many facilities offer independent, assisted, and memory care unit living at different prices. Independent living costs range around $3,000 monthly in Arizona's most desirable locations.
When investigating a facility, remember that there are many things to consider, such as location, on-site amenities, etc.
What Programs Can Help Seniors With Housing Costs?
Some great programs are out there to help senior citizens afford housing costs. As mentioned previously in this article, some senior citizens do a reverse mortgage to help defray the costs of living.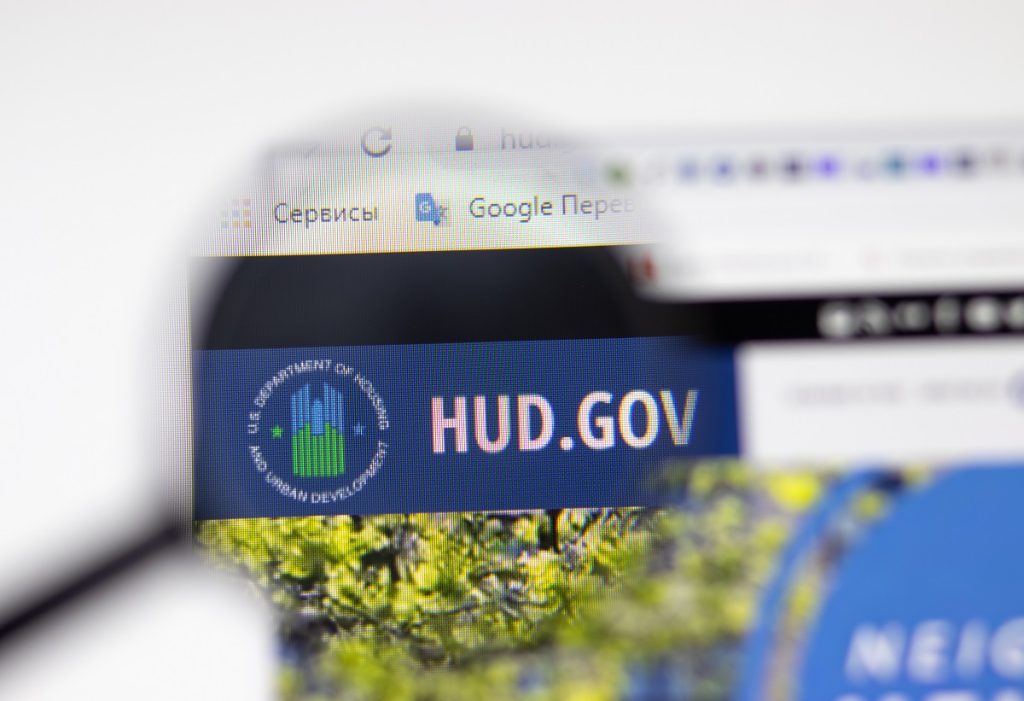 The Federal Department of Housing and Urban Development has many great programs to help seniors with housing costs. These include Section 202, Section 8, and the Low Income Housing Credit.
Seniors can also investigate local organizations that assist senior citizens. There are sometimes housing explicitly geared to seniors as well as groups that help ensure seniors have safe, affordable housing.