Living with an elderly parent in your home or theirs can be way to care for them at a modest cost. Before taking this step, make sure to evaluate what your parents need, how your home will accommodate them, and how they will fit into the family. Make sure to work out the finances to relieve pressure on yourself if you are the caretaker.
Have you ever considered taking on a caregiving role and letting your aging parents move in and live with you? You're not alone. In the United States, around 30% of older people live with their adult children or are in multigenerational households.
When Should Elderly Parents Stop Living Alone?
How do you know if your parents should stop living independently? One of the most common situations that will prompt you to come to live with you is when your parents cannot care for themselves.
According to AARP, 7 in 10 older adults (65 years old and above) will "someday require help from others to get through their day." It means that long-term care is something that you will more likely face.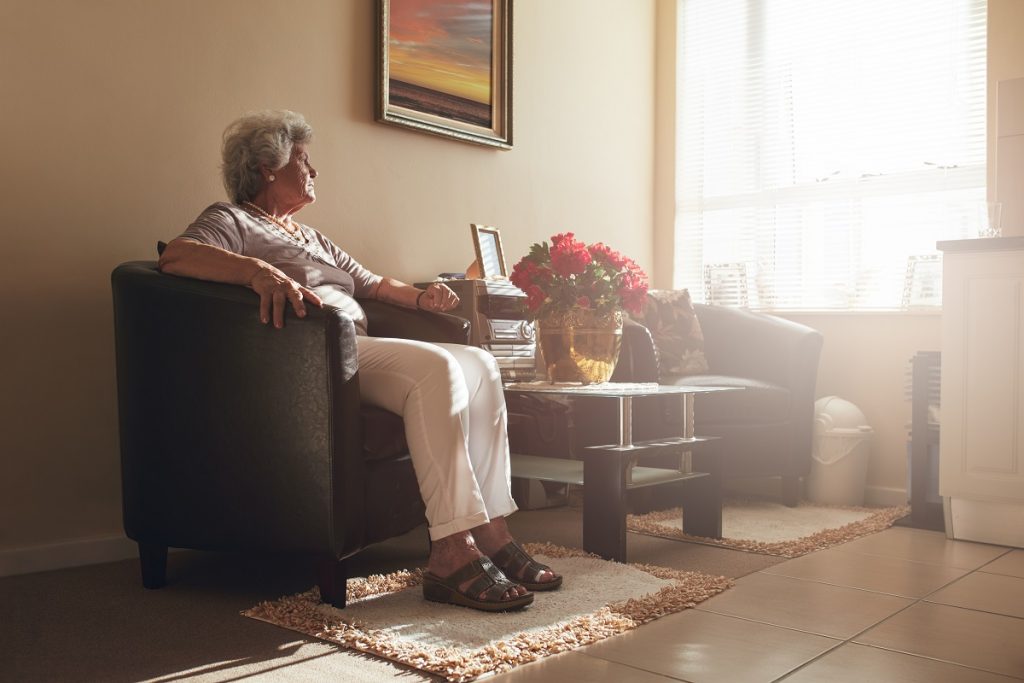 What Are Some Things That Elderly Parents Need?
Your aging loved one's care needs will also be more complex. These are some of the things that your elderly parents will need:
Activities of daily living and personal care assistance
Health care plan and implementation
Safe housing and living situation
Financial and legal help (e.g., will, trust, estate plan, power of attorney)
Social interactions, companionship, and life-enriching activities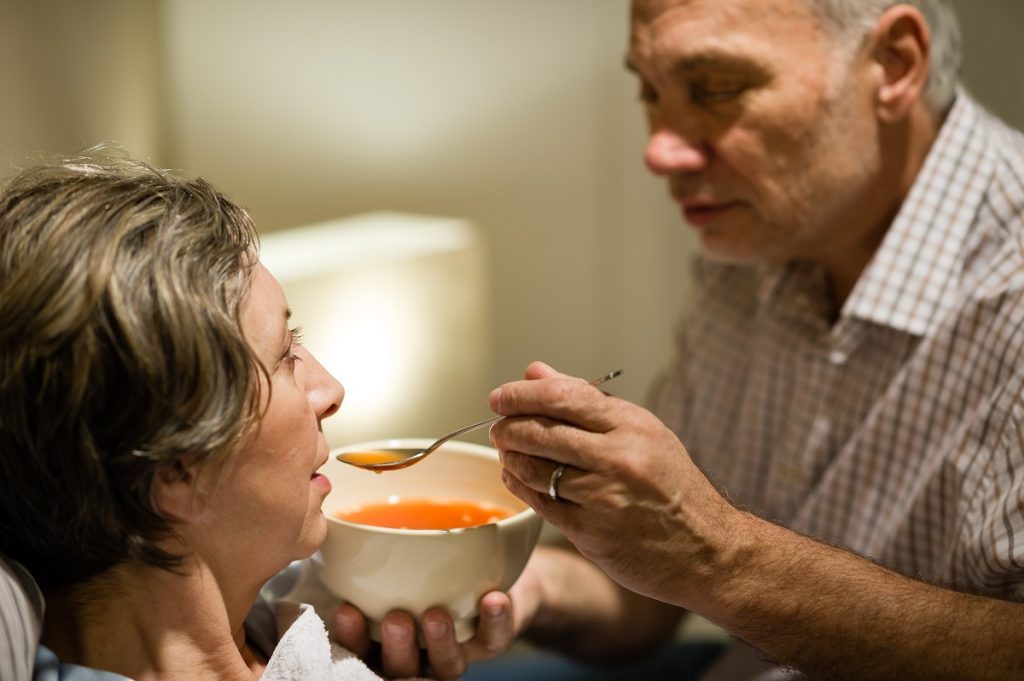 What Should You Consider Before Living With An Elderly Parent
Most people over 50 — about 90% of them — want to age in place and not in a senior living setting like an assisted living facility or a nursing home. However, most of them aren't prepared to do so. The next familiar environment that will make for a good alternative is their adult children's home.
If you're contemplating welcoming your elderly parents into your home, here are the things you must consider:
Health Status
Do your parents have existing health issues? Are their diseases temporary and treatable or chronic and degenerative? For instance, do they have Alzheimer's, experience significant cognitive decline or impairment, and require memory care?
It's best to consult their health care provider. You don't just need to know their current medical and care needs, but you have to consider illnesses they may develop in the future.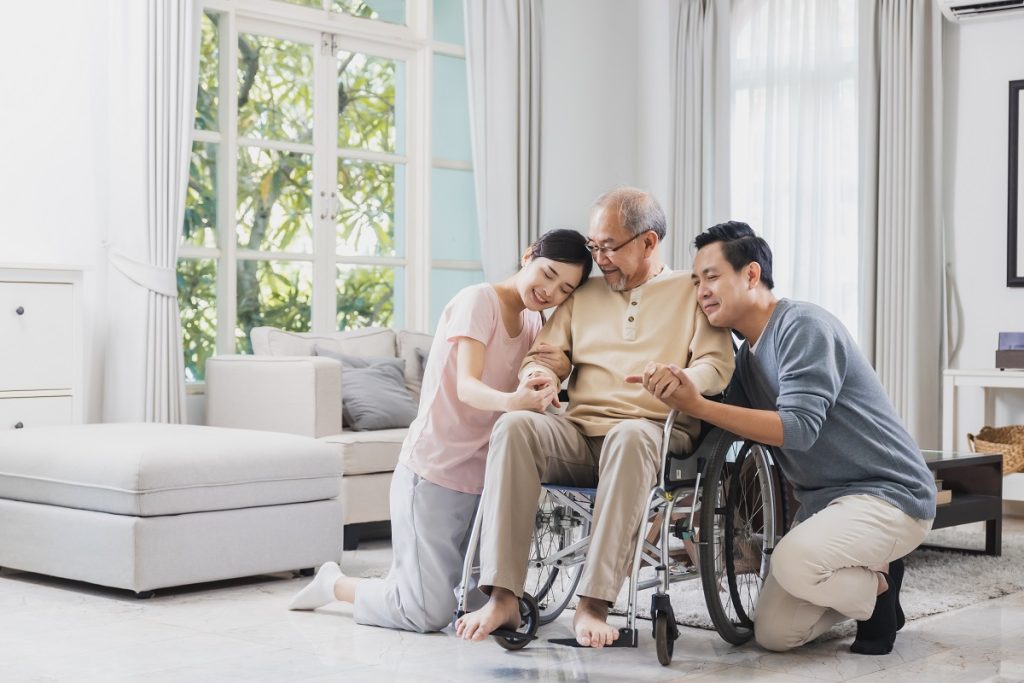 Support And Care You Can Provide
You have to be realistic about this decision — especially if your parents require a higher level of care than an adult undergoing a normal aging process. Educate yourself about caregiving and caregiver burnout. Find resources about in-home care and respite care.
Home's Safety And Accessibility
If your parents are moving in with you, you'll have the full-time responsibility for their safety and security. So ask yourself: Is your home elderly-friendly? If not, are you, your spouse, and your children amenable — and able — to make the necessary adjustments to make it so?
Family Dynamics And Lifestyle
How are your schedule, routine, and your household lifestyle? Do you see yourself living with your parents under one roof? Consider how you get along, how likely your parents are to live by your own house rules, and how willing you are to compromise.
Also, if you have other siblings, meet with them and discuss how you will all care for various parental needs.
Financial Capabilities
All the changes you'll undertake — soon and in the long run — demand substantial money. You must be honest in assessing your and your parent's financial resources.
Take into account both basic and emergency elder care expenses. Check if they have or qualify for Medicare and/or Medicaid coverage (the latter is considered the biggest public payer of long-term care costs in the US) or any other type of long-term care insurance policy.
How Do You Prevent Feeling Resentful Of Your Caretaker Role?
For family members providing care to their aging parents, it's not uncommon to experience resentment. If you play the role of a family caregiver, the best way to prevent it is to plan adequately.
Nonetheless, you must accept the reality that there will be bumps along the way. Have the right mindset: Anticipate the worst, set proper expectations, and know how to manage difficult situations as they arrive.
It's also helpful to set boundaries and acknowledge that you do need help. Taking care of your parent's physical and mental health isn't something you can do on your own. So look for support — which may come in the form of home care services and a care manager, adult day care services, and help from fellow family caregivers.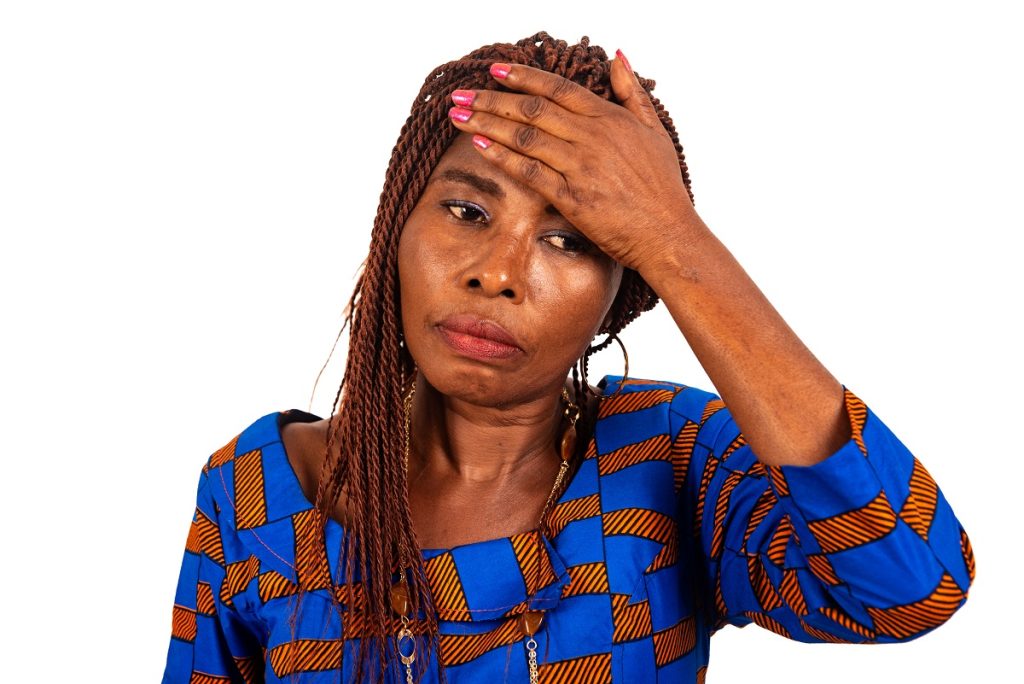 Many experts also recommend family caregivers join a support group where they can share their experiences and learn from others. Be proactive in setting aside time to take care of your own life.
When Do Your Know If Living At Home Offers Enough Care For Your Parents?
In geriatric care, an aging individual's well-being can be affected by their living situation. If you're living with elderly parents, you can gauge if living at home with you is a good move if you see that their needs are consistently addressed and their well-being has improved since they lived alone.
For instance, if they have a chronic illness, you're offering adequate care by maximizing available resources to manage their symptoms while also taking care of their mental wellness.
If the time comes when you think that sending them to a living community or senior care facility is better for both of you, don't feel guilty about considering it. There are several living arrangement options for aging parents, including assisted living, skilled nursing, and residential care facilities.
How Do You Handle Special Problems With Parents
While living with your aging parents certainly has its advantages, it isn't all rainbows and butterflies. Family members face different hurdles, including dealing with difficult situations (e.g., their parents may be depressed, toxic, or unable to get along well with other household members).
First off, you have to accept that things have changed. Your parents are not as physically and emotionally resilient as they were when they were younger. As the more capable one, you have to be the one to make the bigger adjustment; don't count on them changing.
If they demonstrate aggressive, manipulative, or depressive behavior, keep calm and take a step back: Understand what drives them to display that kind of behavior. Are they in pain? Do they feel like they've lost some sense of control or purpose in life? Could it be that they're exhibiting symptoms of an underlying disease?
You can also ask them questions so they can speak their mind. But mind the timing and your tone and body language.
The most important thing to do is seek outside help. Your other family members will give you a fresh perspective and input.
Meanwhile, support groups can give you ideas on handling your situation. Moreover, geriatric professionals can help you determine the best possible action to resolve your concerns.
What Tips Do You Have For Elderly Parents Caring For Their Children?
Though parents age, their love and urge to look after their children remain strong — even when they receive caregiving services.
For parents living with their adult children and family caregivers, it's important to respect their boundaries and alone time. Treat them with dignity, listen to them, empathize with them, and learn from them. Keep an open mind when discussing vital things, especially those concerning your health and quality of life.