Communities designed as 55+ are established active adult living areas that usually must have at least one resident living on each property over the age of 55. Amenities in these retirement communities vary by location. They are available for purchase or rental and are particularly popular in California.
Senior 55+ communities offer a true sense of community, with neighbors of similar ages and interests, meaning you can enjoy your "golden years" living in a safe, quiet environment. They are a popular place to retire to, especially in California and Sunbelt states.
What Is A 55+ Community?
A 55+ community is an active adult living area with at least one resident over 55 living in each property. The amenities and locations of these retirement communities are targeted at people above 55.
Homes in 55+ communities may be smaller than usual, often in areas with townhouses, condominiums, and apartments.
Which State Has The Most 55+ Communities?
Fifty-five+ communities are in almost every part of the United States.
The most popular locations lie in the "sun belt" in states such as Arizona, California, Florida, and North Carolina. Other warm-weather states are Alabama, Arkansas, Georgia, Louisiana, Mississippi, Nevada, New Mexico, Oklahoma, South Carolina, Tennessee, and Texas.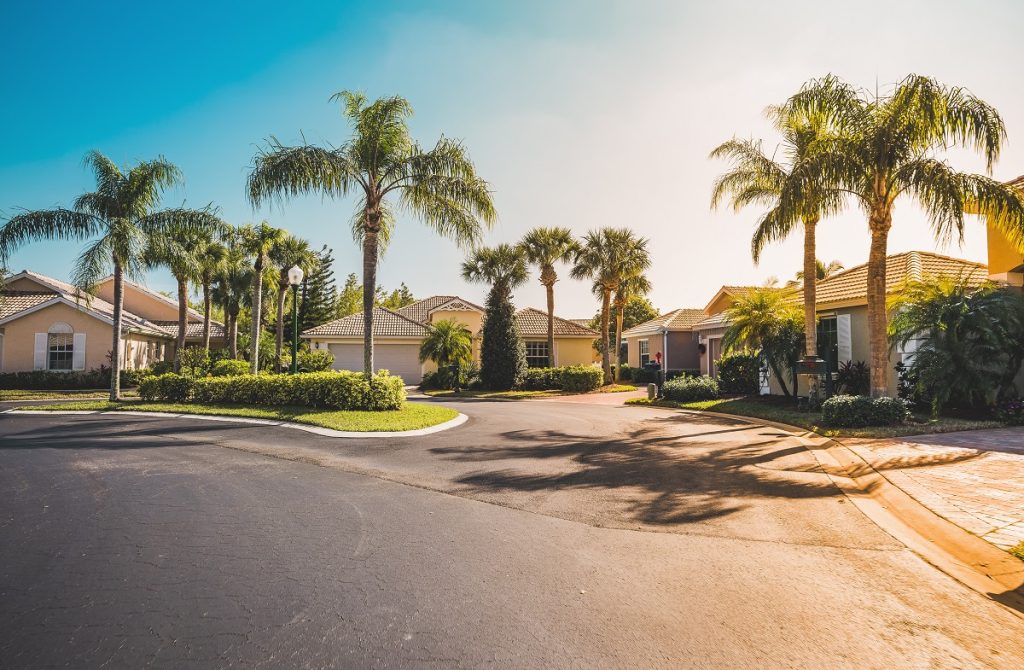 Florida ranks first with 672 55+ active adult communities, according to 55places.com – an incredible 452 more than California, which has 220. North Carolina is in third place with 187, and Arizona is fourth with 149.
Incidentally, Texas has 118, and New York 81 (62 of which are on Long Island!)
Which Is The Oldest 55+ Community?
Sun City, near Phoenix, Arizona, was the first 55+ community when it opened in 1960. The houses sit arranged in concentric circles, and the streets are dotted with palm trees and cacti.
The community houses about 40,000 residents with an average age of 73½ years old.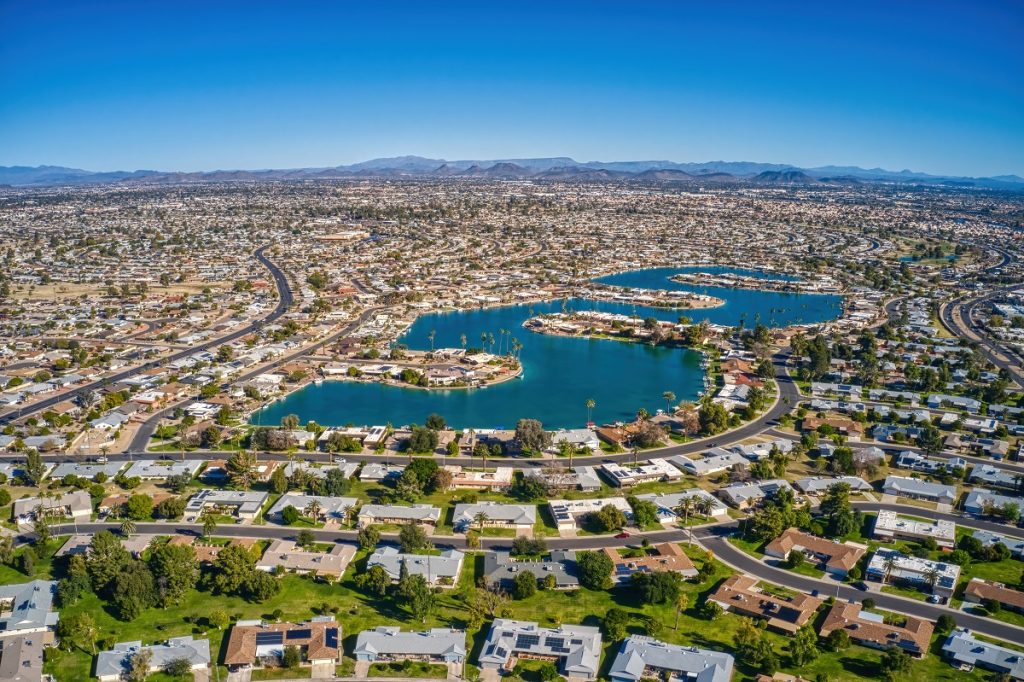 Who Can Live In Over 55 Communities In California?
The over-55 rule is not hard and fast in many facilities, and they allow younger residents to live in the communities as long as their companion fulfills the age requirement.
Age-restricted complexes usually limit 80 percent of their intake to residents of a certain age and above, typically 55. The other 20 percent consists of the "active elderly." You may qualify for admission even if you, your spouse, or your child falls below the age restriction – as long as one of you is eligible. So, in theory, you could live there with your son or daughter if you are 55 or older.
Most communities have a minimum age requirement of 55, although, with some, it is higher.
Eighty percent of residences in a community must be occupied by the age bracket specified in the Housing for Older Persons Act and the Fair Housing Amendments Act. Generally, just over 85 percent of adult housing comprises single-family homes, with the remaining 15 percent condominiums or rented senior apartments.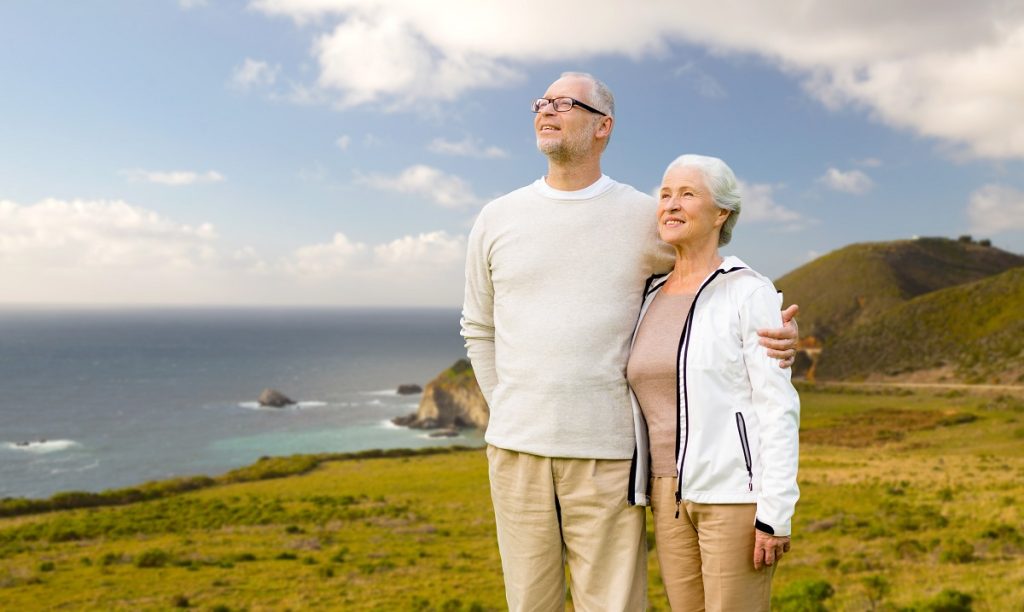 Some communities ask that residents be partially or fully retired.
Why Live In A 55+ Community?
Age-qualified or 55+ facilities include homes and community amenities that attract 55+ adults. They are also known as lifestyle or active adult communities.
Onsite features typically include interior and exterior community areas, games facilities, fitness centers, swimming pools, and activity areas, including group cooking and music spaces.
These communities feature:
Maintenance and security
Housekeeping and laundry services.
Community clubhouses.
Exercise facilities include gyms, swimming pools, tennis courts, golf courses, dog parks, and walking trails.
Organized activities and social events.
Onsite restaurants, dining rooms, and meal services.
Onsite medical caregivers or assistance.
Onsite services such as beauty salons or barbershops.
Fifty-five+ communities offer competitive prices because property taxes are usually lower in active adult and independent living communities. They don't have to support school funding and after-school programs like regular residential neighborhoods do.
Some age-restricted campuses are built near typical housing subdivisions, allowing residents to have the best of both worlds. They live a short distance from family members, avoiding the noise and disruption that younger people may bring, but without them being too far away for regular visits.
What Are The Disadvantages Of Living In A 55+ Community?
Renting
The community will have a list of statutes and covenants by which residents must abide. For example, there may be restrictions on the homeowner leasing or renting their property.
The recent popularity of schemes like Airbnb makes it attractive to homeowners to rent out rooms in their homes for a single night or a few days. The way 55+ communities work, with onsite amenities like communal clubs or golf courses, means short-term or holiday rentals just don't suit the social model.
Some communities might allow rental agreements, but only for a certain percentage of properties and for specific minimum lengths of time. They often forbid short-term referrals for Airbnb and similar operations.
Under 55s
The 1995 amendment to the 1968 Housing for Older Persons Act (or HOPA) and The Fair Housing Amendments Act (FHAA), which became law in 1989, stated that at least 80 percent of the occupied dwellings in an age-restricted community must have one occupant of 55 or more. The community must also be willing to offer housing options for people aged 55 and over.
Even if you are under 55 or the age requirement of the community, it may still allow you to buy a property there, as the entry rules could be flexible due to HOPA or the organization's charter. However, most age-restricted retirement communities meet the minimum age requirement across all their homes.
Generally speaking, 55+ communities have regulations stating that one household member must be 55 or older and the other over 40. Where the over-40 rule is not present, children in the home must usually be at least 18.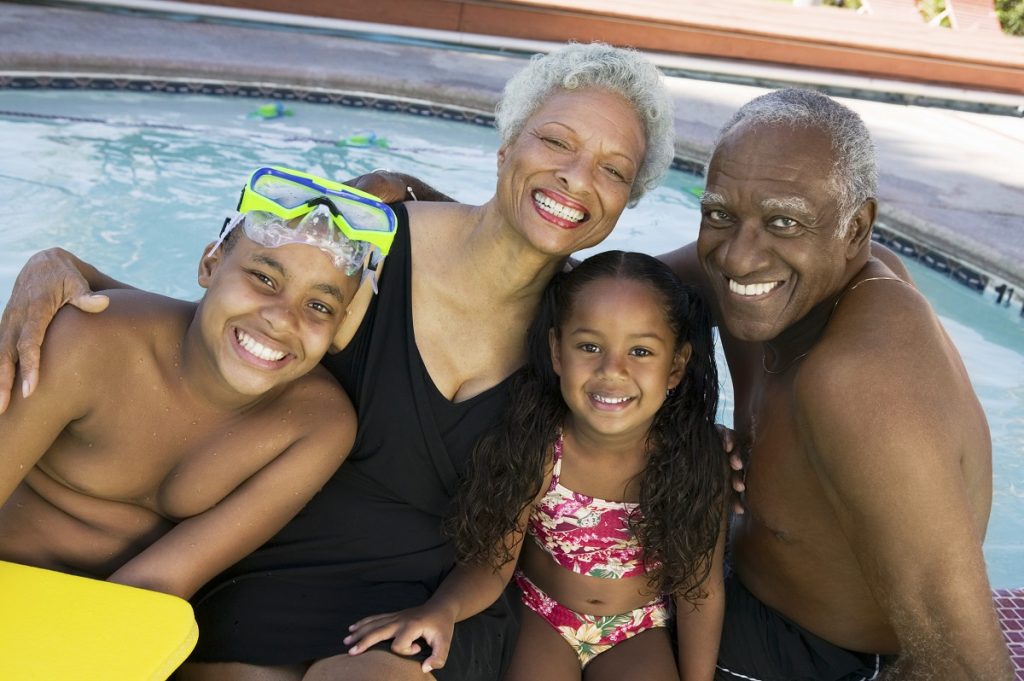 Fifty-five+ communities generally restrict the duration of younger people's visits. There may be a limit on the number of nights children of a certain age can stay, or it may not be allowed at all.
Location
Many communities are built far away from towns or built-up areas to take advantage of cheap land. As they are self-sufficient, an isolated location may not be a problem for some, but for others who wish to visit family members, go shopping, or visit museums or movie theaters, it might be the wrong choice.
Many communities take advantage of the warm, sunny climate states like Florida, Arizona, or California offer. However, you might be used to changing seasons, milder temperatures, and less humidity. If so, these areas, with their relentless sun and humid conditions (20 of the most humid cities in the U.S. are in Florida), may take their toll and leave you wishing you'd opted for somewhere a little cooler.
Smaller Homes
You may be resigned to downsizing to a certain extent, but community properties tend to be relatively small. You could find you don't have space for all your furniture and personal items. Parking may be restricted too.
Lack of Diversity
Fifty-five+ communities have a reputation for being white, middle class, and Republican. Whether this is universally true is unclear, but it can put some people off.
Dave Hughes writes on retirefabulously.com, "Based on everything I've seen and read, 55+ active adult communities are overwhelmingly white, straight, Christian, and Republican. We are not part of three out of those four demographics. And while many white, straight, Christian Republicans might be welcoming of two married gays, non-Christian Democrats, many aren't."
Many older adults wish to remain mainstream, mixing with people younger than themselves and keeping up with modern trends.
You can also read several accounts of cliques, gossip, and alienation made worse by some complexes, especially gated communities, being cut off and enclosed. Retiresgreat.com claims it can be challenging to integrate straight away and says, "for the most part, these villages attract people with conservative mindsets."
Take the example of The Villages in Florida. This community is often described as one of the best in the U.S., yet most residents are from the same demographic group.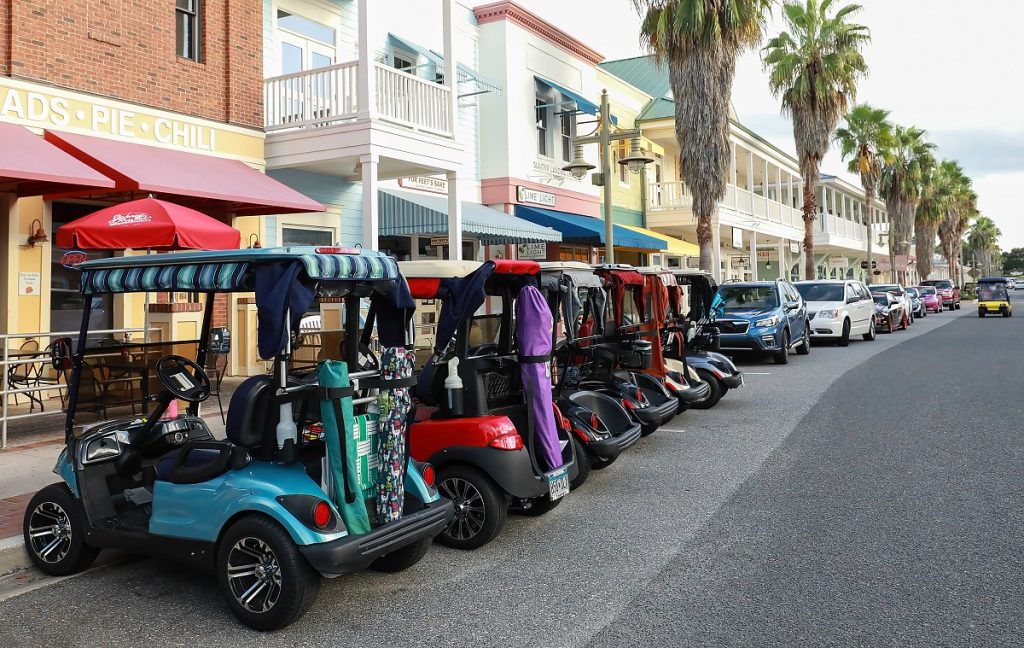 To give you an idea of the scale of The Villages, it is the largest active-adult community in the world, with 70,000 homes and 300 activities and clubs, including over 50 golf courses!
Is It Worth Investing In A 55+ Community?
Investing in 55+ communities has pros and cons: although this is a niche market, you may be limiting your options as these complexes are more common in specific areas of the U.S., i.e., the sunbelt.
Most retirement communities consist of residents who are 55 or older, meaning your target market is very well-defined, and it is easier to create a specific marketing plan to appeal to this demographic.
The small number of occupants and absence of children means less wear and tear on the property, saving you money on maintenance and renovations.
As the real estate owner, you are liable for any monthly fees the community charges, such as landscaping, trash collection, and housekeeping services.
The community may not allow you to invest in a property you are not living in, limiting your investment opportunities.
It may take longer than you planned to make any profit on the property, with upkeep and improvements to the home eating into any money you make. However, property investment is an attractive prospect right now, with house prices increasing by 6.9 percent over the last year.
What Are Del Webb Homes, And Why Are They Popular In CA?
The Del E. Wood Construction Company
Delbert Eugene Webb (1899-1974) was a semi-professional baseball player who branched into real estate. He founded the Del E. Webb Construction Company in 1928 and started out taking military contracts. His company built concentration camps, including the Poston Relocation Center in SW Arizona, which held 17,000 Japanese-Americans.
Webb rubbed shoulders with celebrities and gangsters, played golf with Bob Hope and Bing Crosby, and built hotels for Bugsy Siegel.
He built the senior community of Sun City in Arizona in 1960, the first 55+ development ever constructed.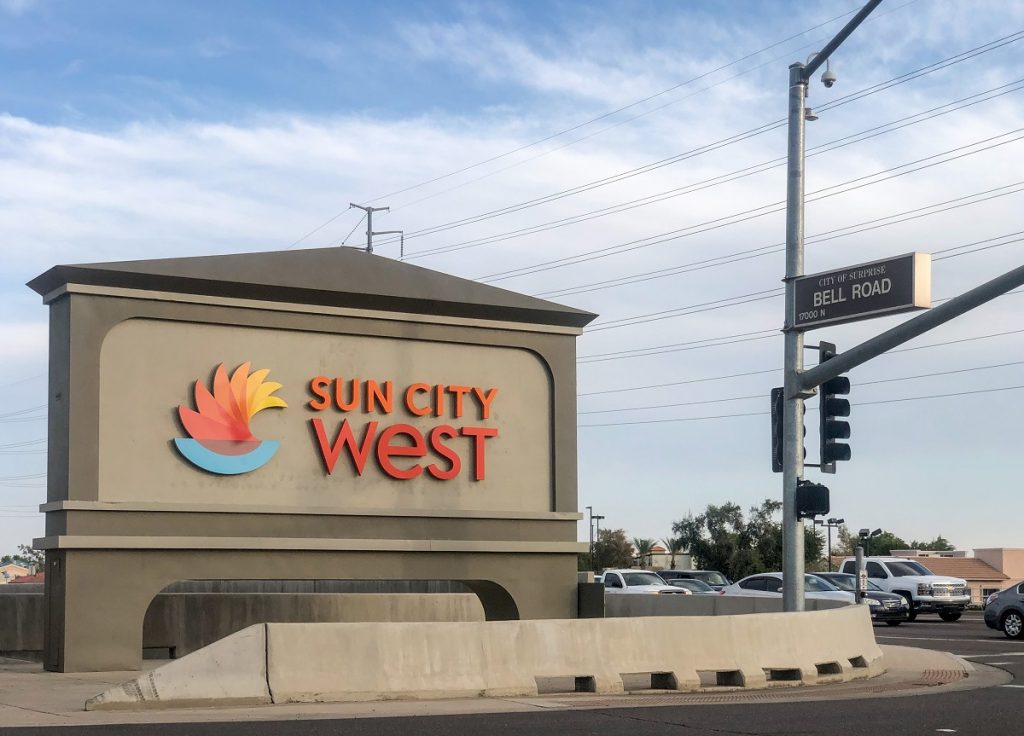 There are Del Webb active adult communities in 20 states.
Del Webb Homes in California
Del Webb homes in the Golden State have a resort-style feel about them. The mild and dry climate of California means that outdoor living is possible nearly all year round, with the facilities available reflecting that.
Del Webb homes are located in some of the state's most attractive and sought-after areas:
Northern California
In Northern California, there are several Del Webb locations around Sacramento, such as Folsom and Roseville ("a beautiful community with impeccable yards and homes.") The complex at El Dorado Hills is a little further away.
There is a community at Rio Vista, halfway between San Francisco and Sacramento. The development at Napa is north of the San Francisco and Bay Area and west of Sacramento, about an hour and 10 minutes from each.
Southern California
Southern California has an even greater choice.
The Riverside and Ontario developments are about 45 minutes east of Los Angeles. The one at San Bernardino is about 15 minutes further east.
About two hours east of Los Angeles, near Palm Springs, are the communities at Palm Desert and the very well-known one at Terra Lago, Indio, which features K. Hovnanian's Four Seasons.
Two hours north of Los Angeles, near Bakersfield, is the Solera at Kern Canyon community, just by the southern tip of the Sierra Nevada – perfect for hiking.
Del Webb Homes in California
The Del Webb Rancho Mirage (just east of Palm Springs) won first place in the 2018 list of Best New Active Adult Communities.
Del Webb homes have a reputation for high-quality craftsmanship, low maintenance, and contemporary styling. The houses have generous floor plans, spacious master suites, and plenty of scope for customization.
Their communities offer all the amenities you would expect from an active adult community. They have large clubhouses, well-equipped fitness centers, indoor and outdoor swimming pools, and courts for tennis, bocce ball, and pickleball. Spas, catering kitchens, country clubs, ballrooms, and patios are also features of many of their senior living developments – perfect for a California-style outdoor and active lifestyle.
Excellent Value For Money
The larger communities have lower Homeowner Association fees, which offer excellent value for money when combined with additional features like lakes, a church, and handicraft facilities. Golf membership is reasonable at about $300 a month, with some courses offering free range balls and no trail fee if you own a cart.
Some Del Webb California retirement communities are at a higher altitude and offer cooler temperatures than in lower areas.