When elderly parents develop medical conditions, are subject to falls, and have trouble managing their activities of daily living (ADLs), they may need help finding housing, financial and legal assistance, dealing with family, and more. Adult children can offer foster care and help them maintain the best possible quality of life and planning for their future.
As people age, those who care about them might be concerned when they see loved ones slipping mentally, experiencing frequent falls, or failing to function in their daily lives. Children may worry about the next step for their parents,
Most kids feel responsible for the well-being of their parents and grapple with how to help them.
Is It Your Responsibility To Take Care Of Your Parents?
While the well-being of parents is important to them, many modern adults do not have lifestyles that allow them to offer 24/7 care to their parents. Obligations to their own families and work mean it isn't easy to juggle the three things simultaneously, especially if their parent's home is not close by. Sibling rivalries or differences of opinion as to what elderly parents need make finding the balance in caring for them even harder.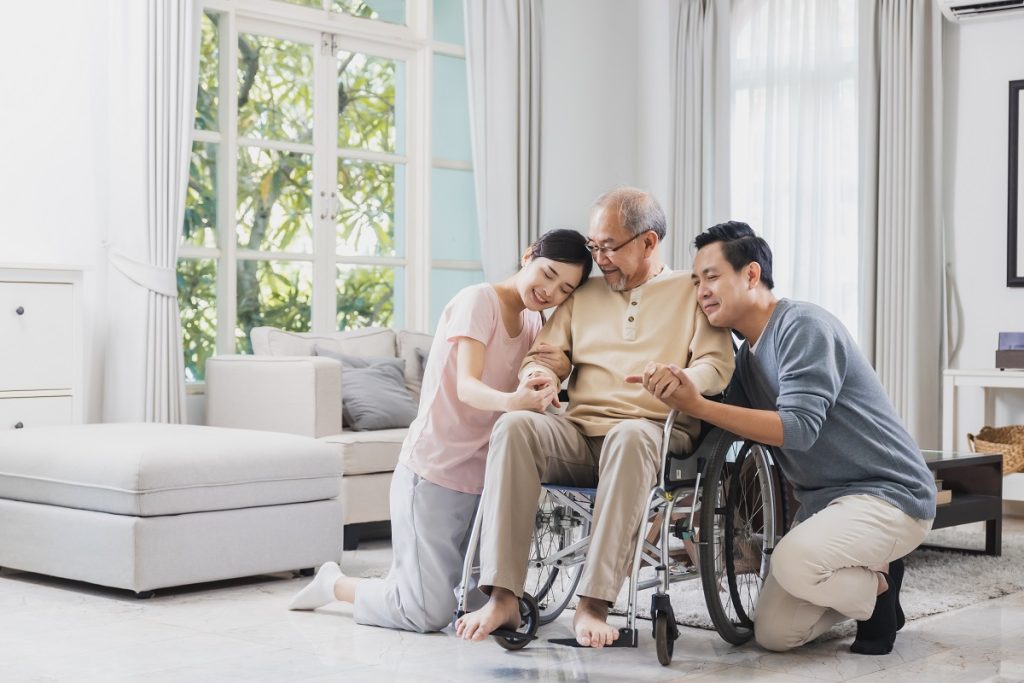 Some families are not as close as others, and hard feelings, grudges, or personality clashes can make caring for parents unfeasible. It is often complicated to make parents accept they need help.
Supporting them monetarily is a different matter. Indeed, some states decree that financially-able children help their parents if they (the parents) lack the necessary finances. Filial responsibility laws are in force in 27 states, and the support provided includes basic needs like food, housing, and medical care.
Filial Responsibility States
Suppose you live in a filial-responsibility state, and your parents start accruing medical bills they can't afford. In that case, you may be presented with a hefty bill if you have financial resources and they don't. Enforcement of these statutes is increasing as the older adult population is growing, and healthcare costs along with it.
While the Consumer Price index (CPI) has risen about 2.1% each year to reflect what urban consumers shell out for goods and services, the CPI for medical services has averaged 3.5%.
In the past, care providers were out of luck if elderly patients passed away and left the facility with unpaid nursing home bills. Now, the Medicaid estate recovery program (MERP) may try to collect from a relative if the deceased does not or did not qualify for Medicaid.
Ironically, in line with federal law, family members did not have to agree to be guarantors for the bills before the parent was admitted to a facility. Now Medicaid can seek reimbursement from families after the fact.
The situation stresses the importance that children being aware of parental finances if they seek admittance to a nursing home or other facility.
States With Filial Responsibility Laws:
| | | |
| --- | --- | --- |
| Alaska | Massachusetts | Pennsylvania |
| Arkansas | Mississippi | Rhode Island |
| California | Montana | South Dakota |
| Connecticut | Nevada | Tennessee |
| Delaware | New Jersey | Utah |
| Indiana | North Carolina | Vermont |
| Iowa | North Dakota | Virginia |
| Kentucky | Ohio | |
| Louisiana | Oregon | |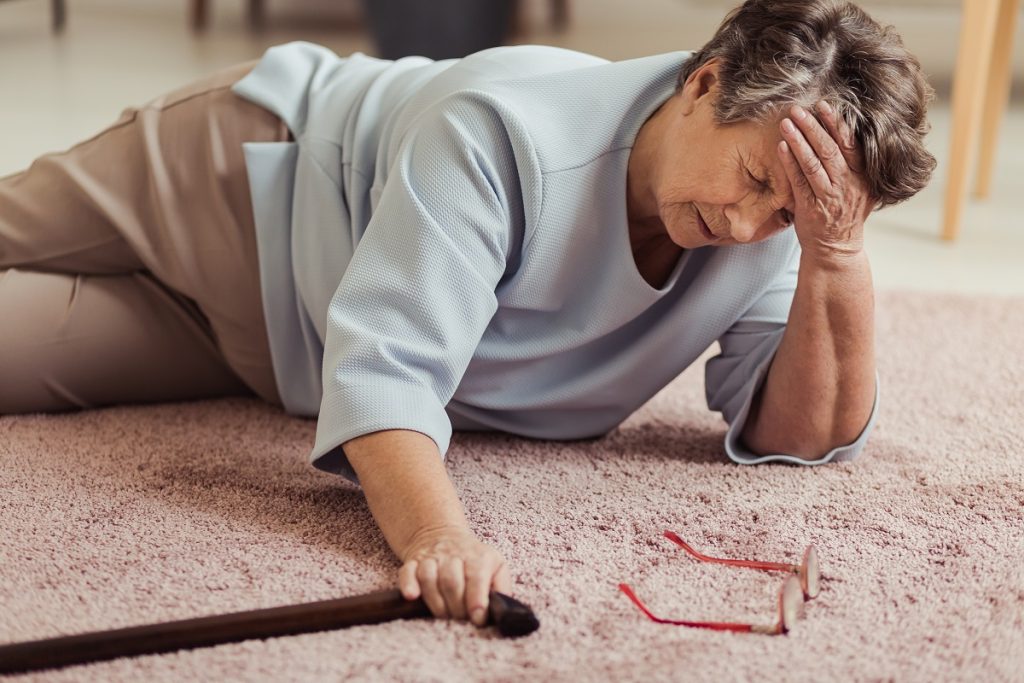 What Are The Signs Your Parents Need Help?
Even if your aging parents do not talk about how they feel they are declining, adult children and other concerned family members can see the signs of decline
1. Convenience Foods and Food Hygiene
A sudden reliance on more straightforward dining like ready meals, toast, or canned goods may mean your parents are no longer confident using a cooker or preparing individual ingredients.
Food left out or too long in the fridge may also indicate a dulling of their mental acuity.
2. Showering and Bathing
Personal hygiene suffers when bathing or showering becomes too hard or when dementia sets in due to a reluctance or forgetting to bathe or shower.
Getting in the tub and then being able to pull themselves up can be difficult for the elderly. Showering is not easy for older people with poor flexibility and mobility either. The step and subsequent slickness of the shower floor can be hazardous, especially if they have a visual impairment.
3. Unkempt Clothes
Strange combinations of garments or outfits may indicate a decline in self-awareness. Choosing the wrong footwear for a journey out could also be a warning sign, while unironed or unwashed clothing can result from memory loss.
If your parent has always been a fastidious dresser who kept their person neat and clean, a change can mean diminishing capacity.
4. Finances
Keeping an eye out for unpaid bills or out-of-control spending are two essential things to bear in mind and can be a symptom of early-onset Alzheimer's disease.
If your parent has never been good with money, the overwhelming task of living on a fixed income may be too much for them.
5. An Untidy Living Space
Piles of laundry, unwashed dishes, dirty carpets, unflushed toilets, and a general feeling of neglect in the home may be something to investigate. Is the garden looking uncared for, and is there trash piling up outside?
A little help taking care of some of the things may be all the help they need, or the neglect could be a sign of a physical or mental problem.
6. Changes in Personality
Is your parent suffering from mental health issues like sudden mood swings, depression, or erratic behavior?
Some people develop dementia, but for others, a physical condition or medication interactions can mimic dementia-like symptoms.
7. General Memory Deterioration
Are they losing everyday items, forgetting to get in touch, or missing appointments?
Some seniors might benefit from smart speaker system such as Alexa to remind them of these things, but other need ongoing intervention.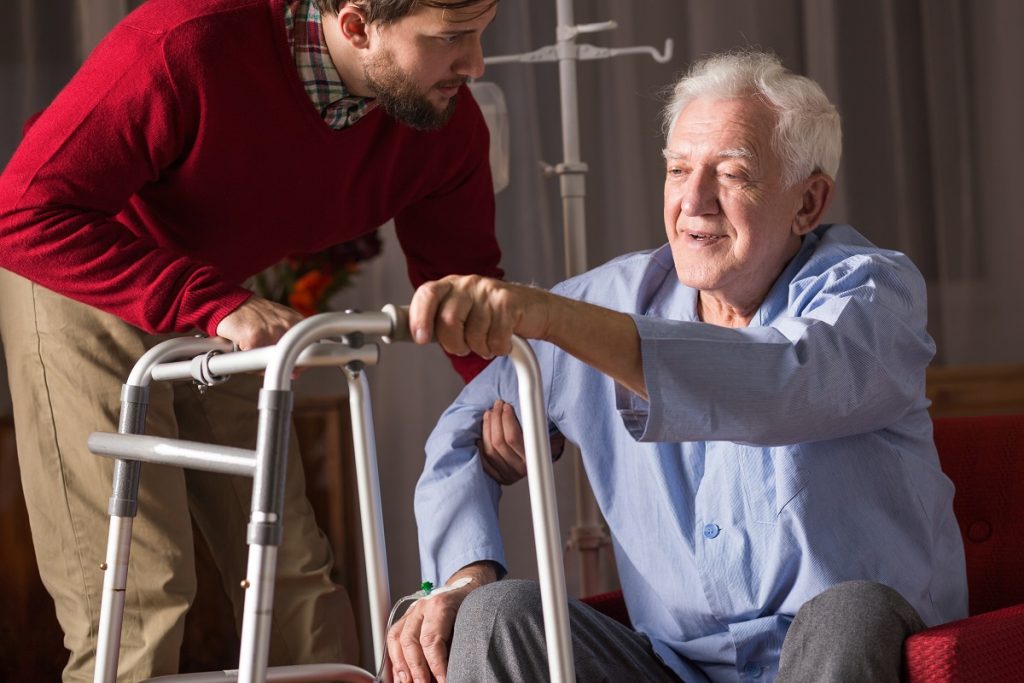 8. Loss of Physical Capabilities
Have your parents started to struggle when rising from a chair or getting out of bed? Do they have a problem with their balance and stumble more than usual? Are their motor skills deteriorating?
Not every case mentioned above means that the person needs skilled nursing care or even assisted living. However, a concerned relative needs to figure out what is going on and find out how to address the problem.
Why Is Caring For Elderly Parents So Hard?
Parents were always the ones that had all the answers and provided all the support. It isn't easy, therefore, when the shoe is on the other foot, and you suddenly find you're the one doing the caring.
To begin with, the change in status is not too demanding. You're only too happy to help with your parent's needs, like buying food, sorting out simple finances, taking them to doctor appointments, and helping around the house. It feels like you're "giving something back."
However, as their needs become more time-consuming and unpleasant, caregiving escalates from a few favors to a full-on responsibility that family members are just not trained for and can suffer burnout from very quickly.
Can You Offer Adult Foster Care And Have Them Live With You?
As a general rule of thumb, adult foster care takes place in a home-like environment, is non-medical, helps with the activities of daily living, and includes continuous supervision.
If you move your parents into your home, that is considered "adult foster care," although it can be moving them into a house with communal living and dining areas and a small number of residents, usually a maximum of five.
In Texas, for example, adult foster carers and their residents must live in the same home and share a communal living area. In addition to family members, a maximum of three adults can live in the foster home unless it possesses a state license, in which case the number can be higher. The carer charges the customer for room and board.
Assisted living is similar to foster care but allows the care of more people. Also, the care providers do not live in the same building.
Would Other Living Environments Be More Appropriate?
Nearly 38% of older adults throughout the world live with their extended family. In the USA, that figure is only 6%, per a Pew Research study. Here are the alternatives: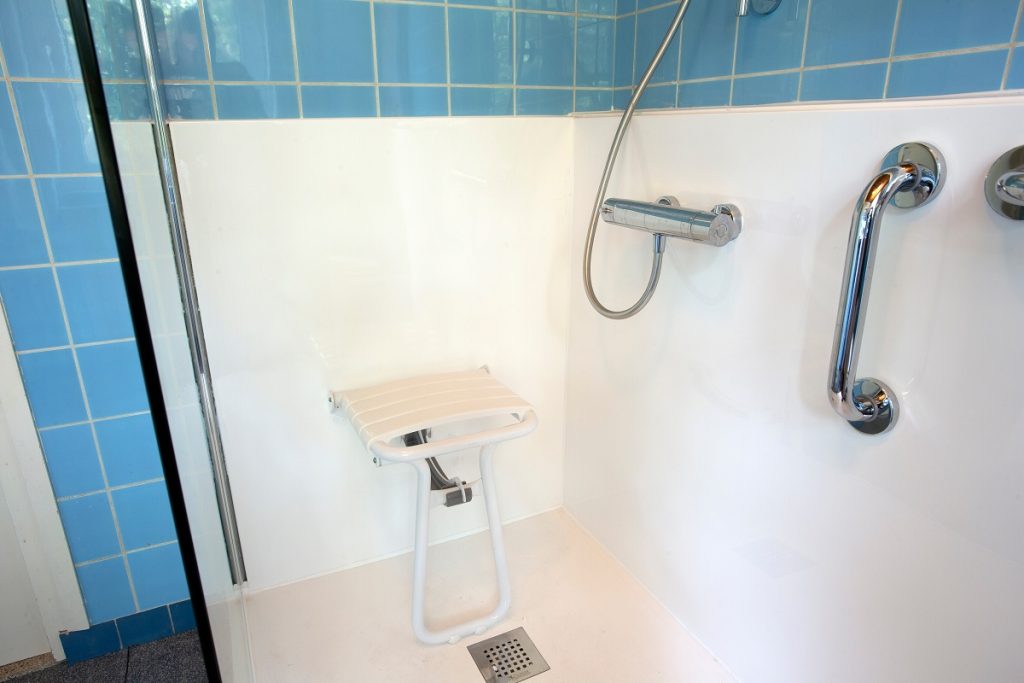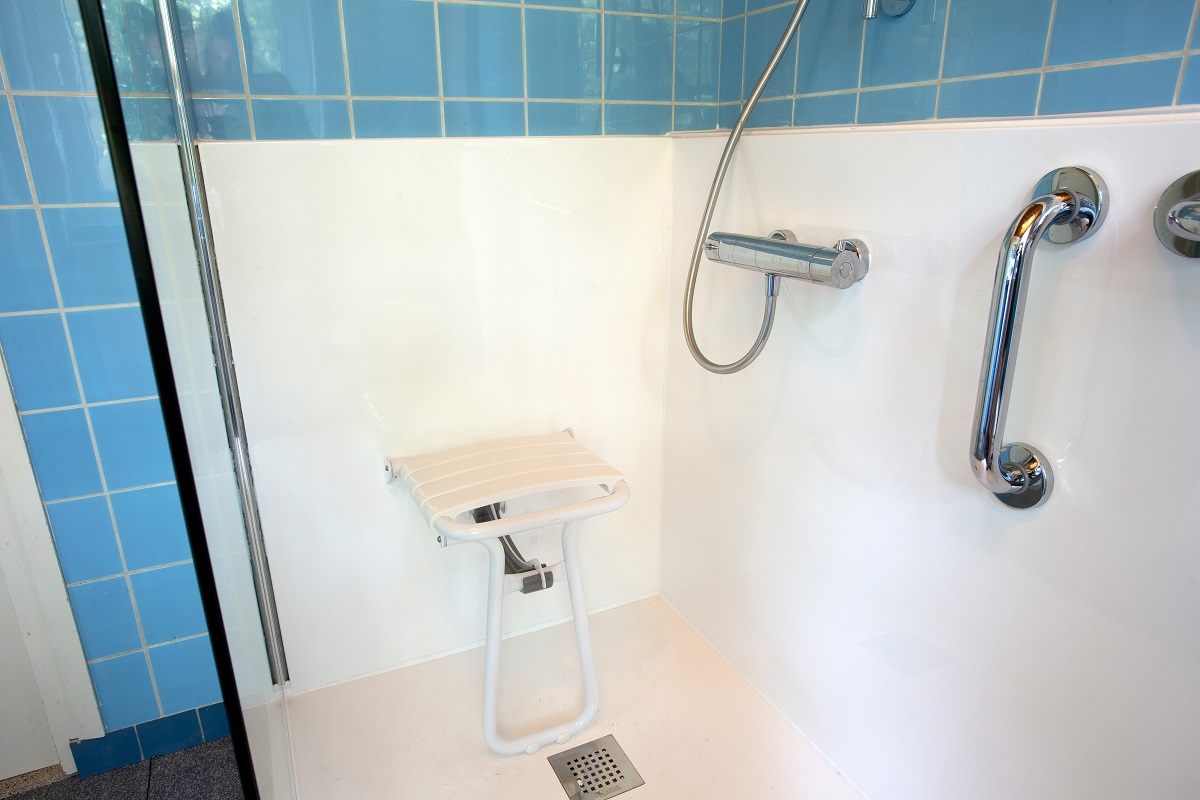 1. "Aging in Place"
Staying in the family home is suitable for adults still capable of independent living but with varying degrees of in-home care from visiting nurses or family caregivers. Often, some modifications are needed in the home to make living safe.
Adults who live in apartments might have the help they require with the addition of some grab bars and someone to check on them.
2. Independent Dwellings
An independent dwelling is any housing designed exclusively for senior living, usually including retirement living communities, retirement homes, and houses or apartments designed for the elderly.
These types of living would suit someone who wanted an active community and freedom from household chores. The costs vary depending on what services are offered and whether the costs are subsidized. According to a study by Senior Living, the costs range from $499 to $3,250 throughout the U.S.
3. The Village Model
The Village Movement is a non-profit organization. This nationwide network allows senior adults to live independently in their homes, with members paying for vetted local services, including household help, janitorial services, and transportation.
The cost is very reasonable, working out at about $50 monthly.
The movement is growing, but there are fewer than 100 village communities in the US.
4. Residential Care Homes
Also called board and care homes, these smaller communities offer a more personalized type of care option. They provide help with ADL, lodging, and food. They are roughly half the cost of nursing homes and can be cheaper options than assisted living care.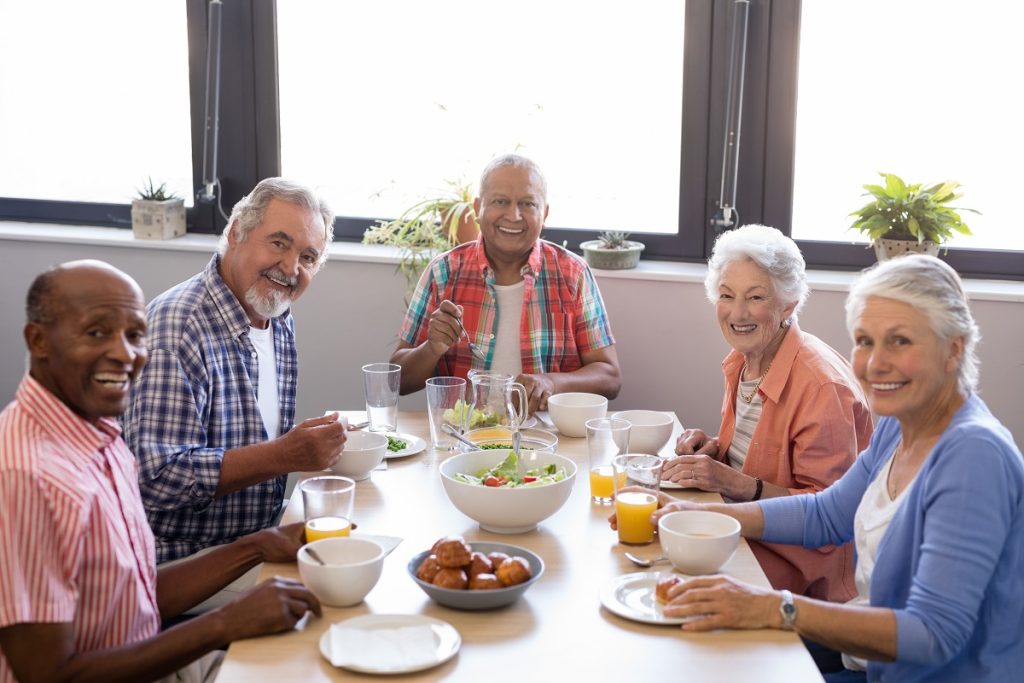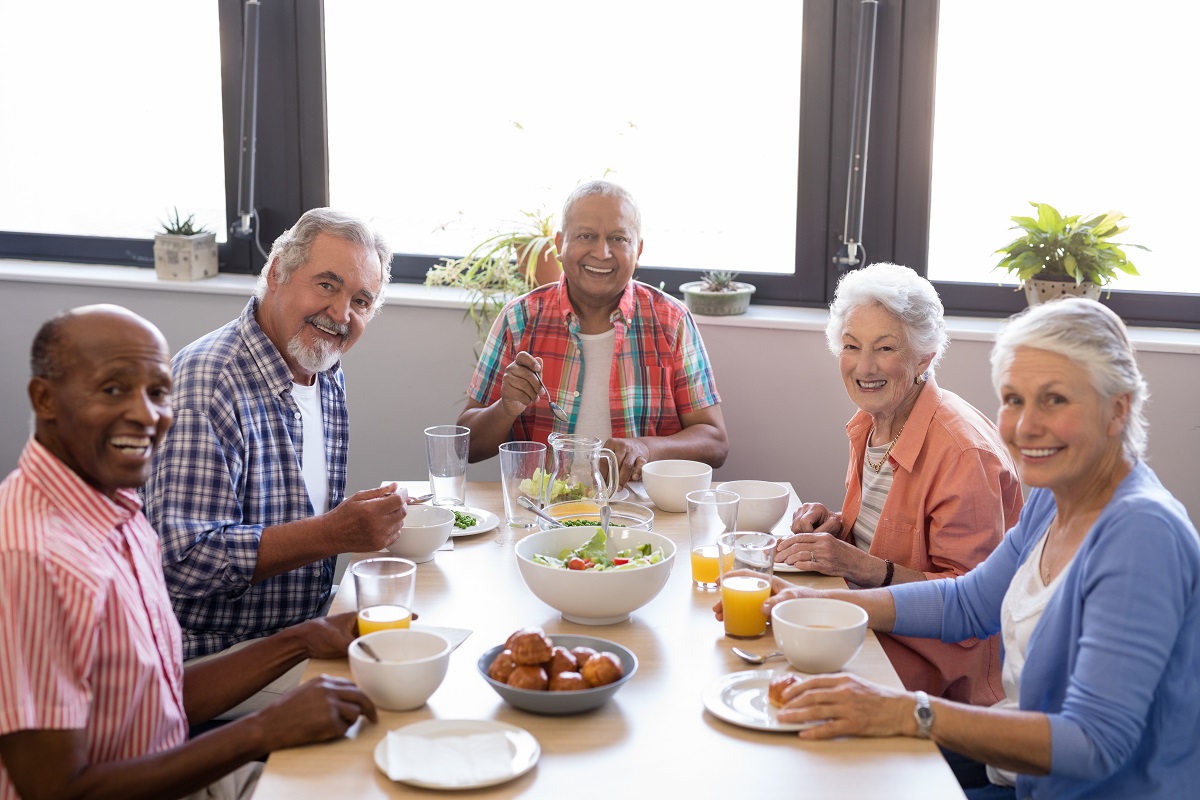 5. Assisted Living Communities
These facilities usually consist of a cluster of small apartments with care services present on the premises. They feature many amenities, including full-time staff, housekeeping, meals, and medication provision. A full-time nurse is on-site for emergencies
Prices can be high depending on the required help and the accommodation type. The average cost is over $4,000 per month.
6. Nursing Homes or Skilled Nursing Facilities
Nursing homes are the most specialized and intensive type of elderly accommodation, housing adults with a 24/7 requirement for in-person help. Licensed physicians and round-the-clock nursing are expensive, and costs can be high if the level of care required is more sophisticated.
7. Continuing Care Retirement Communities (CCRC)
CCRCs offer a combination of a skilled nursing facility, an independent living community, and part-assisted living. Residents can start in the independent living section and move to the others as their needs increase.
This option becomes more expensive with the more specialized services you require.
What Other Types Of Help Do Your Parents Need?
These facilities require detailed financial and legal research. You will need to assess complicated matters like a power of attorney. A financial advisor may be necessary if you are having trouble with your parent's tax situation or allocating their savings and investments to pay for their care.
Protection from scams and other types of exploitation is vital, particularly if they are starting to use online banking or internet payment systems.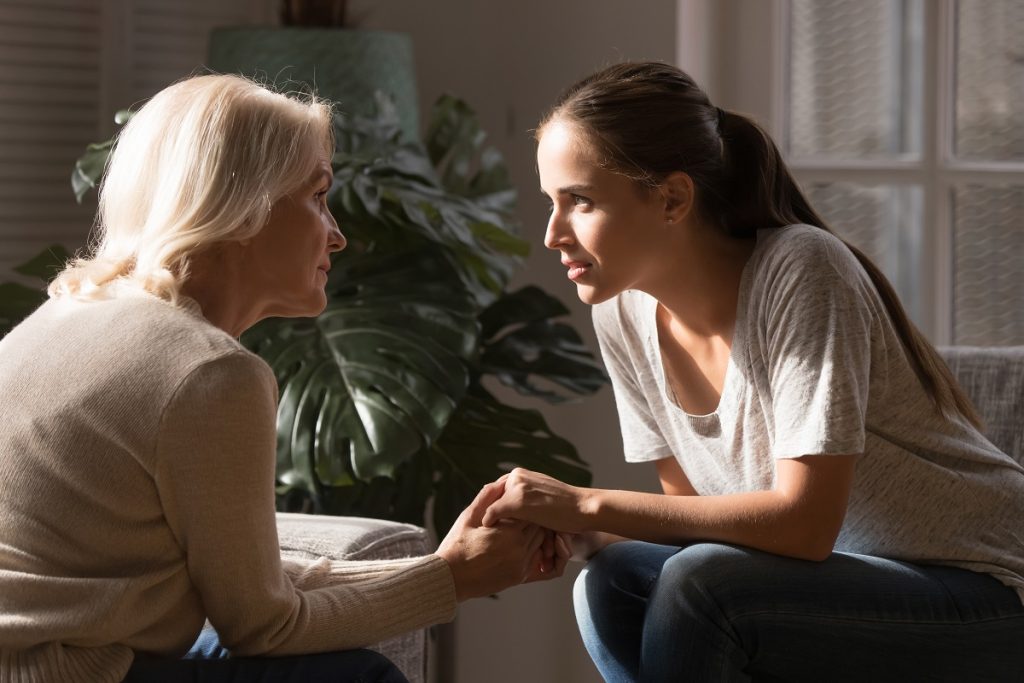 What Should I Do If My Elderly Parents Won't Let Me Help Them?
As we saw earlier in the article, it can be difficult for children to become accustomed to looking after their parents. It is only logical, therefore, that when a parent needs help to make decisions, they will find it difficult to accept their children deciding for them.
Start small by planting a seed inside their heads. Hints or passing comments are an effective way to start. Give your parents time and let them come to their own conclusions rather than using "tough love" and presenting them with a care plan and a list of conditions without warning.
Assess what your aging parent is still able to do and be positive. Stress that caregivers will allow their quality of life to continue and will not be a restriction for your loved one.
Be Thoroughly Prepared
Doing your research on the care options available and being thoroughly prepared when you broach the conversation will allow you to present a much stronger argument.
Ensure they realize how badly refusing help might affect you. One of a parent's worst fears is becoming a burden. Chances are they won't ignore the fact they might be just that if they continue to refuse help.
If all else fails, don't hesitate to call the professionals or get a little outside help from someone your parent will listen to. This might be:
The parent of a friend who has gone through the same process
A religious figure who could be influential to your parent
A doctor they respect
A geriatric care manager will be a fount of helpful information and guidance.
What Should I Do If I Need Help With My Aging Parent?
Use the internet to understand how you can fulfill your parent's needs fully.
Consider your own situation as much as your loved one's.
Ensure your parent participates in the process.
Take time to understand their financial situation clearly and what help you qualify for if you think you will have difficulty paying bills.
Make any necessary arrangements to prevent future incidents like home alterations, being aware of their driving abilities, and advising the use of wearable alarms.
Keep things simple, and be patient with your explanations and reasoning.
Become familiar with all the several types of facilities available and visit some of them.
Use any official help to your advantage, for example, the Area Agency on Aging and the AARP.