Elderly parents moving in with you is one way to provide oversight and care to them as they age. As you become the caretaker, you may grapple with how best to help them and make them happy in their new home. Even if you value them being there, you may also need to make adjustments to new demands on your time and patience.
Your elderly parent may currently live alone, but if you are concerned that they are unsafe, lonely, and in need of more care, you may invite them to move in with your family.
What Are The Signs That An Elderly Person Should Not Live Alone?
There are many signs that an elderly person should not live alone.
Confusion: If your neighbor or family members often seems confused, forgetful, or lost, they might be suffering from Alzheimer's disease or another form of dementia. Memory care comes in many forms, including a memory care unit of a nursing home.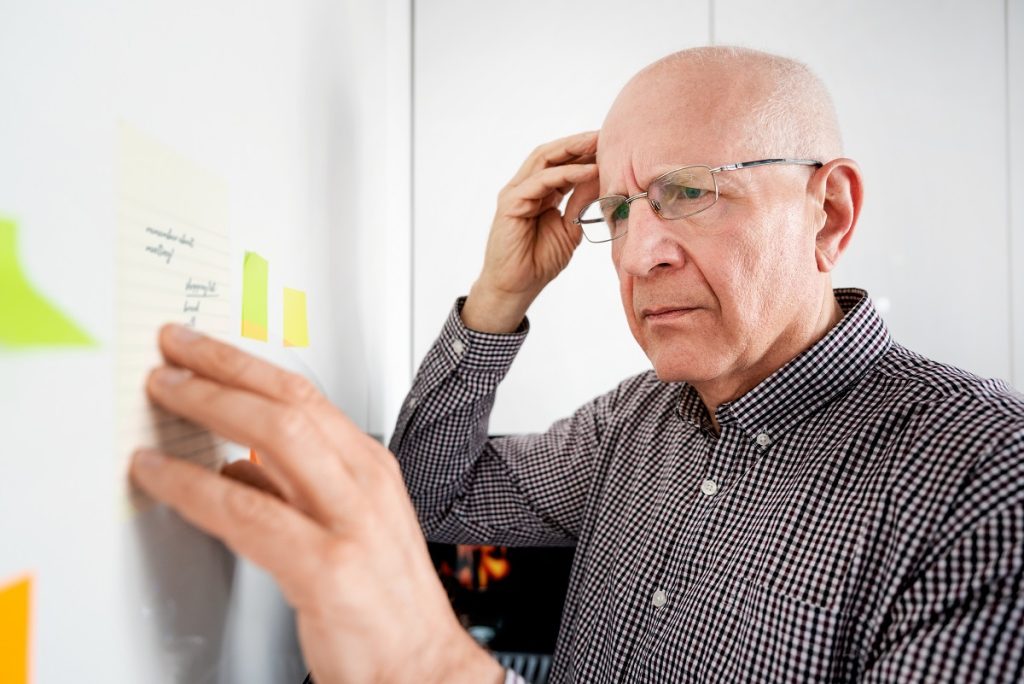 Health Problems: While we recognize that mom and dad usually want to stay in their own home, physical or mental health concerns can lead to them needing support. Home health services are adequate for some people, but others require more support.
Messy House: Failure to be able to take care of the home can be a sign that it is either time to consider downsizing or changing the living arrangement altogether.
Mobility Issues: If the older adult you are worried about is having difficulty getting around or is falling, it may be time to encourage a different living arrangement.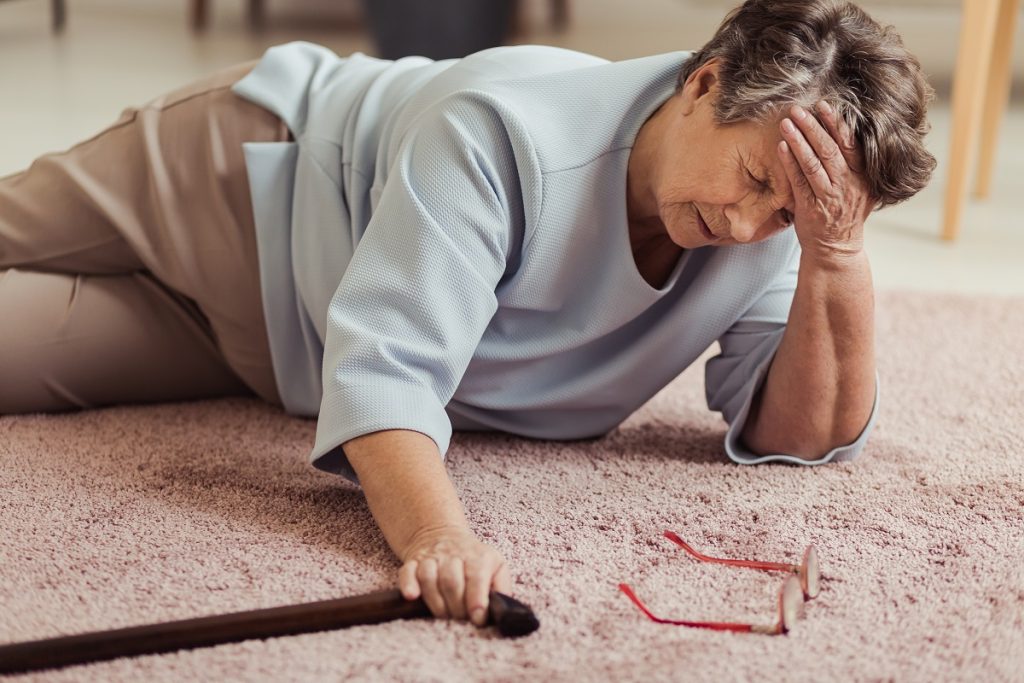 Neglecting Self Care: Some signs that your loved one is struggling to live alone is if they are neglecting basic elements of personal hygiene. Poor hygiene, especially in someone who has always been neat and tidy, is a big red flag.
Nutrition Concerns: Often, adult children begin to have concerns about the nutrition of aging parents. Whether this is because they are not able to prepare food or due to a diminished appetite, some people need assisted living or a caregiver to ensure they eat properly.
Self-Isolating: It is common for older adults to spend more time in the house than when they were younger; however, you should not confuse that with isolation. If your loved one used to frequent the local senior center and now is staying in, ask some questions.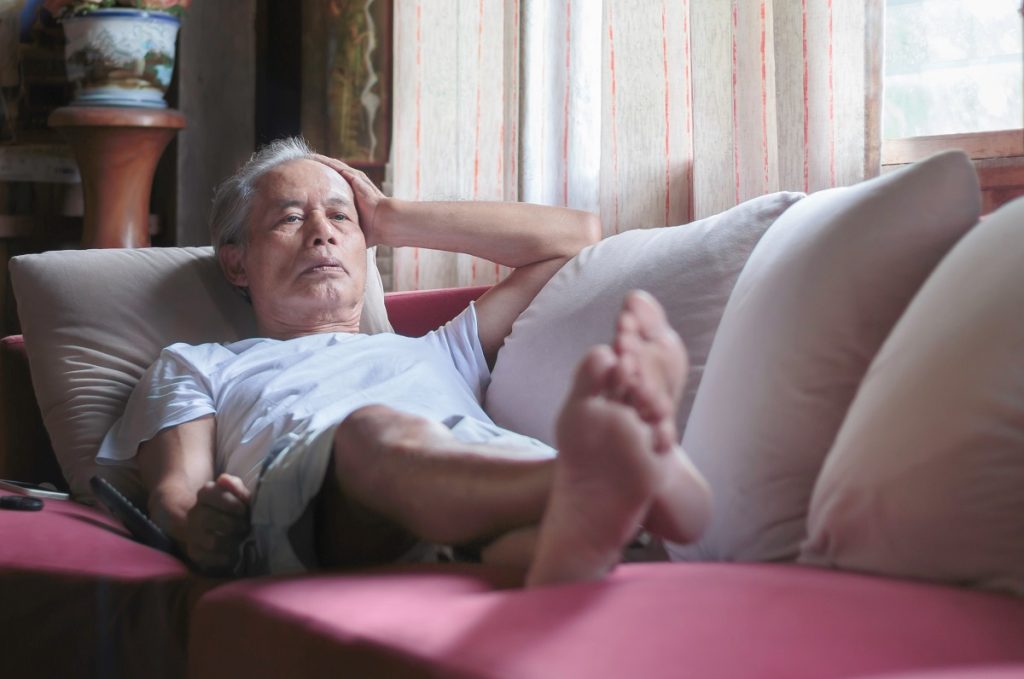 Weight Loss: An elderly person losing weight can be a sign of many things, from depression to poor nutrition. It may mean that the person needs more support than they currently have
Is There A Way To Make The House Safer For An Elderly Person?
Whether elderly parents move in with you or stay by themselves, the house must be safe and free from falling hazards.
Making a house safer for an elderly person can involve improving physical safety by adding ramps to grab bars in the bathroom. Some other home renovations can be done very inexpensively, while others will be costly, depending on what you need done. Hopefully, you have a generous handyman in the family, so you don't have to pay out-of-pocket for anything but supplies for any additions or renovations you need to make.
There are some other ways to make a house safe for elderly residents:
Move frequently-used items to a shelf or cabinet that is easy to reach. This simple fix can be accomplished with very little effort.
If possible, set up a bedroom on the main level for easier access that presents less risk of falling down stairs.
Keep medications in marked medication containers so that the person knows what needs to be taken at various times of the day also reminds them they took them.
Ensure that all hallways and foyers are well-lit to help prevent falls, and put non-slip pads underneath any rugs.
Keep a list of any emergency and important phone numbers right near the phone, so your elderly parent can easily find them. If your loved one has a cell phone, program important numbers in for them.
What Is The Best Way To Help An Elderly Person With Their Physical Needs?
Meeting parents' needs can be tricky at times. The most important thing is to be respectful. Try to remember when engaging in senior care that mom or dad is used to taking care of you. It won't be easy for them to accept help from a child or grandchild. Elder care needs to be approached delicately to make sure that the person always feels their dignity is maintained.
Giving your parents choices and a voice in things is also crucial, especially if a family caregiver is spending a lot of time with them. Just because your loved one needs assistance doesn't mean they can't make decisions.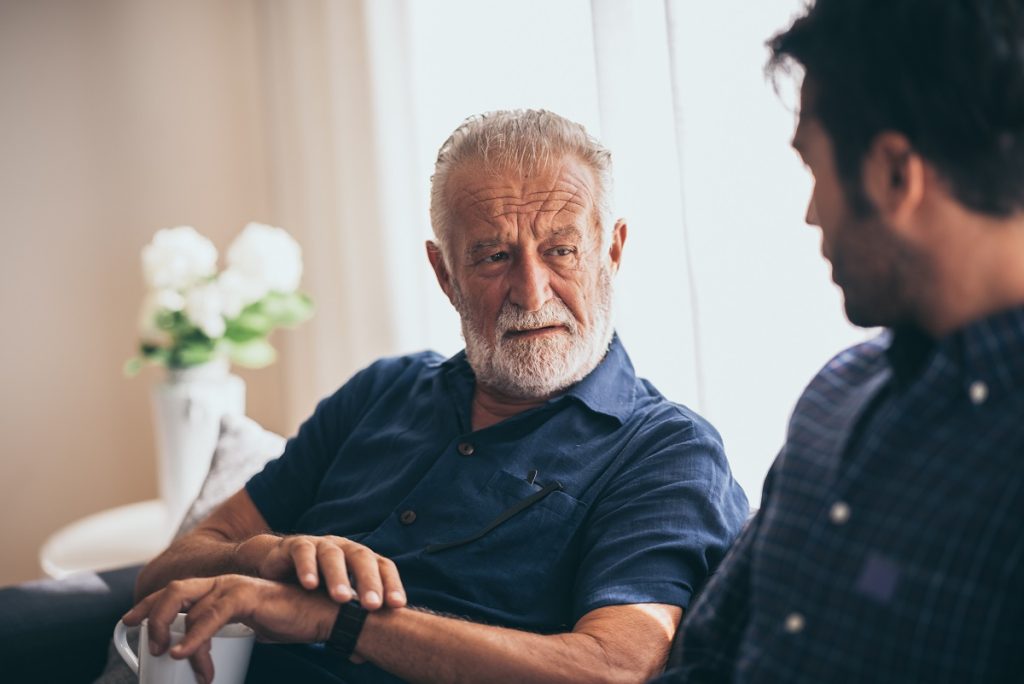 When a parent moves in with you, first do an assessment of what your parent's needs are. Do they struggle with all activities of daily living (ADLs) or just some? Are there things that they can do 100% independently? Allow them ownership of those things, even if doing it yourself would be quicker. These small compromises will help the older adult to maintain some sense of control.
If they have needs beyond what you can assist with, in-home care companions and nurses can fill the gap. Home care services can provide health care, help with hygiene, light housekeeping, companionship, transportation, and other services. Everything is dictated by the level of care the person requires and requests.
How Do You Move An Elderly Person Into Your House?
Moving an elderly person into your home should be done very deliberately. The person should have a voice in the move. Be certain to bring some of your parents' or grandparents' personal items with them. Keeping familiar items will help with the transition to a new living situation.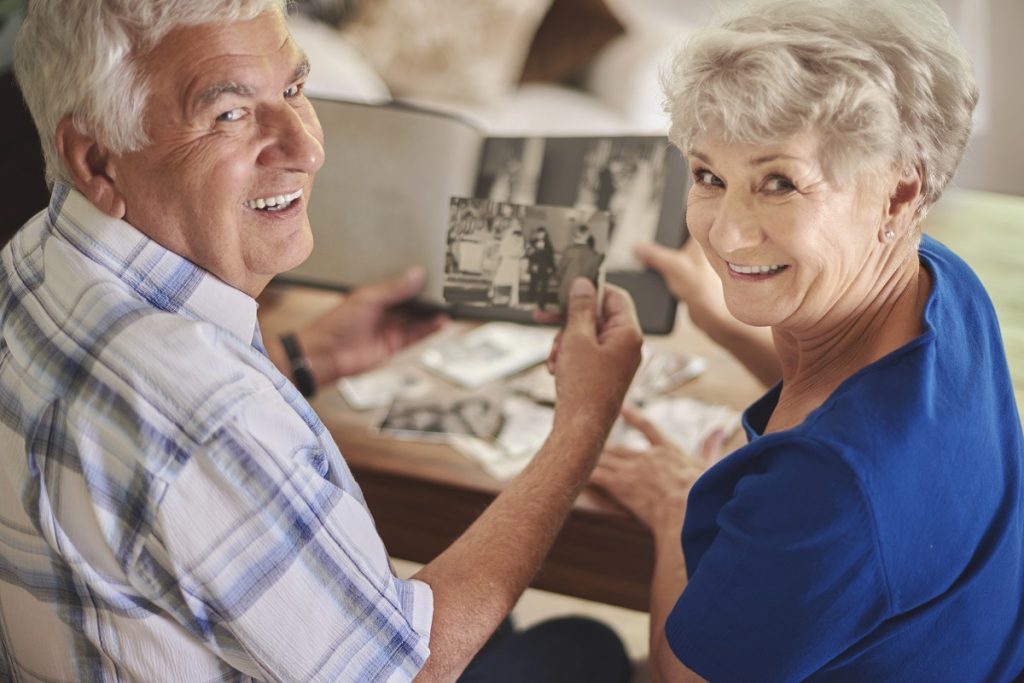 Try to have your parent on the same level as a bathroom as well as the main living space so they can avoid navigating stairs.
Be honest with yourself about how much care your loved one will require. If you are working full-time in addition to providing care for your loved one, you may need support. Can mom or dad be left home alone? If not, adult daycare exists for those situations. Can you take off work to get them to medical appointments, or is there someone else you can enlist for assistance?
Both you and your parents need to ensure you get some alone time. Is there more than one living space for relaxing in addition to bedrooms? Have you looked over your home to be sure it is safe for an older person? Re-read the section on making the house safe.
What Should I Do If My Elderly Parent Starts To Act Strangely?
Changes to an older adult's personality can signify a health problem. Both physical and mental health issues can have symptoms that include erratic or odd behavior. Be certain to mention to your parent's physician any behavioral changes you notice.
What Are Some Ways To Make An Elderly Person Happy In Their New Home?
One of the main things you can do is prioritize privacy for everyone as well as ensure that everyone has personal space.
Bringing some of their belongings into that space makes it feel more like their home and less like they are a visitor in your home. That is an important difference. Family photos, favorite items, blankets, and even furniture can be brought into your house to make it more like their home.
Has mom or dad always had a pet? Giving your elderly parent something to look after if they are able builds ownership and also provides companionship.
What Are The Benefits Of Having An Elderly Parent Live With You?
There are benefits to having your elderly parent live with you. You can provide care from the comfort of your own home. Knowing that your parent is being cared for can help you worry less than if they were living alone.
Having them live with you can save money, as bringing a person into your home can cost less than an assisted living facility.
Having your parent live with you can also provide some priceless bonding experiences. After all, your parent spent years taking care of you. Isn't it time you returned the favor?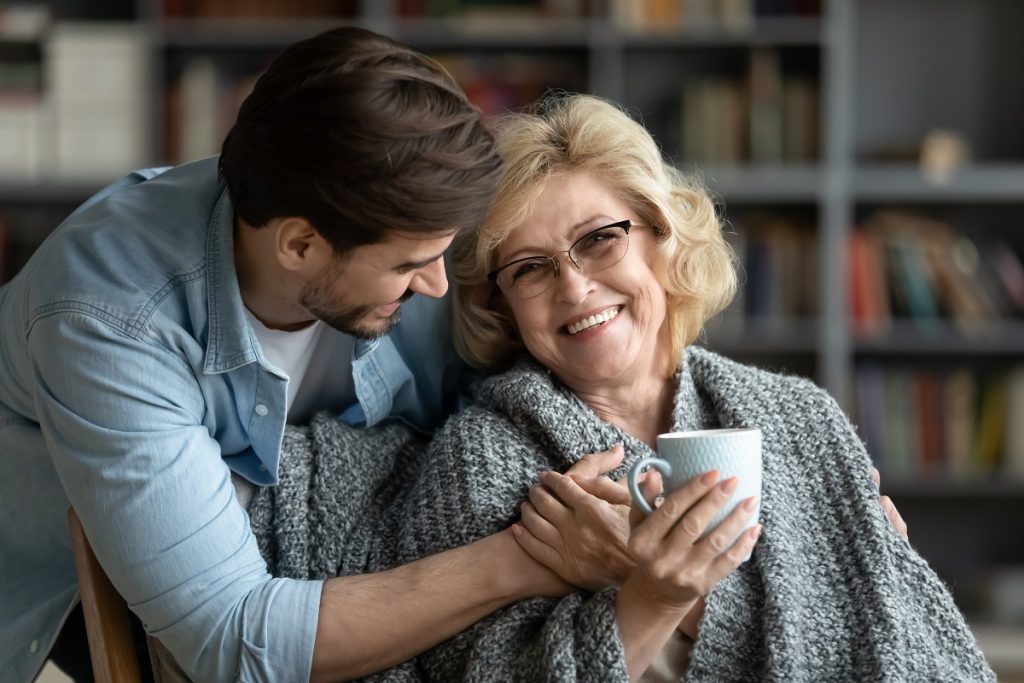 How Do I Adjust To Elderly Parents Moving In?
Adjusting to a parent moving in will be challenging at times.Takek some steps to make the situation work.
Ask for Help: You can get a family member to help you or employ someone for respite care.
Be Patient: Plan for it to be difficult at times, and just remember to be patient.
Give Yourself Grace: Offer yourself the same amount of grace you would offer to someone else. Sometimes we are just a hot mess, but doing our best. Let that be okay.
Set Boundaries: Everyone involved needs to set clear boundaries and have realistic expectations of how things will work.
Take Time to Yourself: One of the mistakes many family member caregivers make is neglecting to take time for themself or other relationships.