As dementia including Alzheimer's disease progresses, patients require more intense care and eventually may require 24-hour care at home or in an assisted living, skilled nursing, or memory care facility. By watching for signs decreased function, caregivers and family will know at what point dementia patients need 24 hour care.
There are about 5.8 million older people in the United States struggling with Alzheimer's disease and other related dementias, according to the CDC. Each year, Americans provide around 18.5 billion hours of care for family or friends with dementia. The number of people with this brain disease is forecasted to rise to about 14 million by 2060.
What Are The Symptoms Of Dementia?
Dementia is a general term that covers medical conditions characterized by a cognitive decline. Caregivers of dementia patients will notice them having memory, language, reasoning, and problem-solving issues.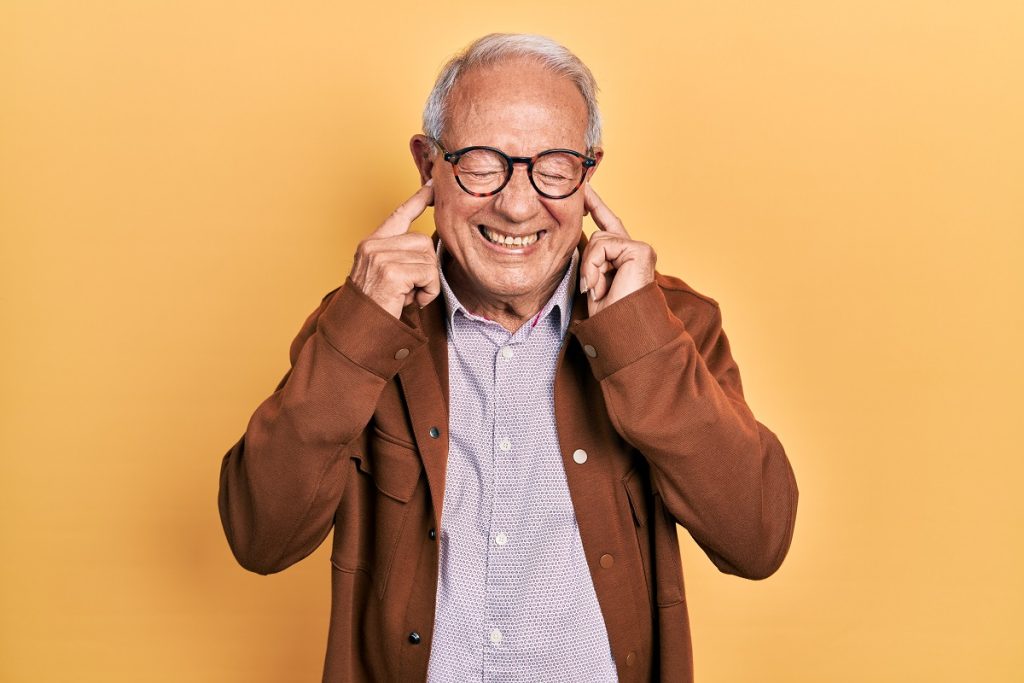 Though it's not part of normal aging, dementia is more common among older adults. Symptoms include short-term memory loss, getting lost, communication issues (e.g., finding it hard to come up with a word), and changes in behavior and personality.
What Are The Stages Of Alzheimer's?
If you have a loved one with Alzheimer's disease, the most common form of dementia, understand that it's a condition that progresses.
It advances into three general stages — early, middle, and late. Experts further break them down into seven:
1. Normal Outward Behavior
Though tests may indicate a problem, dementia patients still show no impairment at this point.
2. Very Mild Decline
A dementia-affected family member can still perform activities independently in the early stages. However, they may exhibit changes in behavior.
3. Mild Decline
They will show more apparent signs of thinking and reasoning impairment.
4. Moderate Decline
At this stage, they will find it challenging to travel, make plans, and remember recent life events. They may also forget some details about themselves.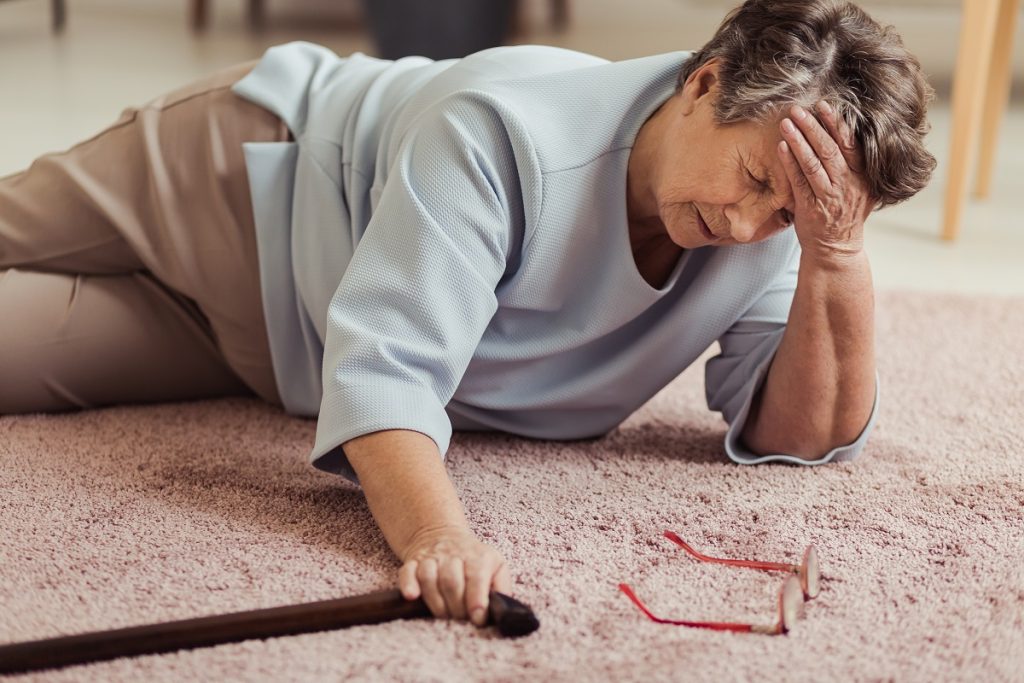 5. Moderately Severe Decline
Patients with Alzheimer's at this stage will need help to perform activities of daily living (e.g., grooming, dressing, toileting, and eating). There will also be instances of confusion and sundowning (late-day confusion).
6. Severe Decline
At this point, there will be more apparent changes in their personality and emotions. They will have trouble recalling names — even that of their spouse. They may also experience delusion, weight loss, sleeping pattern changes, and skin infections.
7. Very Severe Decline
In the final stages of the disease, they will no longer be able to perform basic abilities, such as eating and walking. They will need dementia care as they spend most of their time in bed.
At What Point Should Alzheimer's And Other Dementia Patients Go Into Care?
As soon as you notice dementia symptoms in your loved one, you must immediately seek professional medical attention to get them diagnosed.
The critical thing to remember is that they have a progressive condition. As such, it's only normal to ask questions like, "At what point do dementia patients need professional care services?"
The decline in cognitive function and general wellness often happens in the middle stages of dementia. At this point, they will need assistance completing certain daily tasks and overcoming confusion.
When Do Dementia Patients Need 24-Hour Care?
As patients go into the next stage of dementia, their symptoms will intensify. It will eventually come to the point that they'd need 24-hour care — whether that full-time care is provided at home or a senior living facility.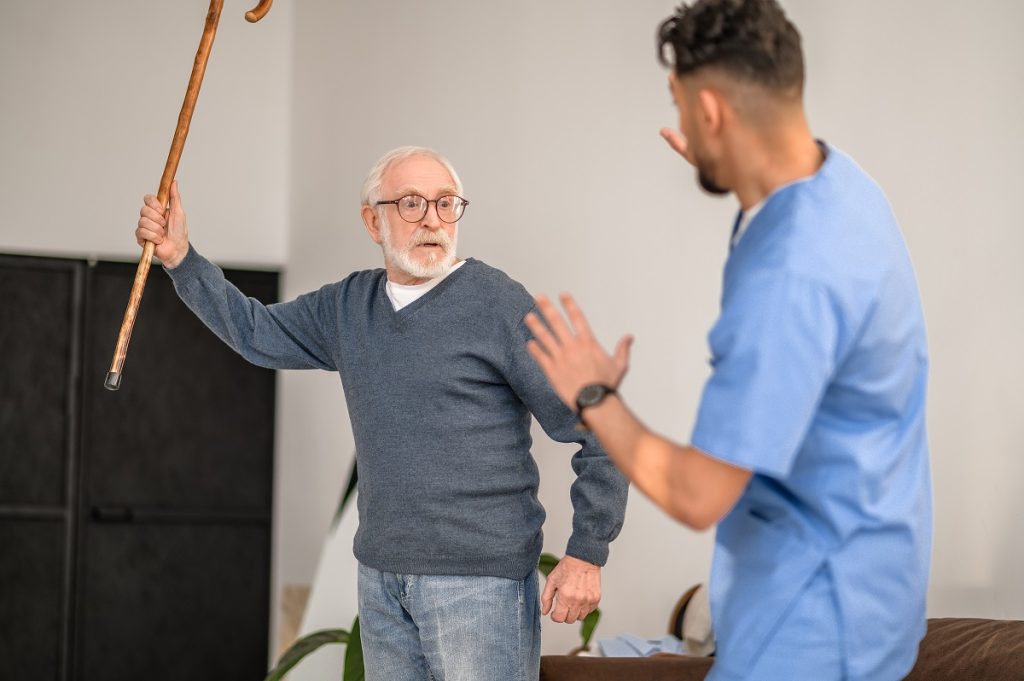 These are the signs to watch out for:
Escalating personal and medical care needs
Aggressive behavior
Frequent wandering and confusion
Increased falls and accidents
More irregular sleep patterns
Apart from observing the condition of a dementia-affected loved one, you should also assess your own or a fellow family caregiver's situation. In one study, about 67% of the surveyed unpaid caregivers for seniors "have reported at least one adverse mental or behavioral health symptom."
Signs of caregiver stress include social withdrawal, anxiety, irritability, and anger (usually directed at the person with dementia).
What Stage Of Alzheimer's Requires Full Time Care?
A patient's symptoms become more pronounced during middle- and late-stage Alzheimer's.
Because of abnormal brain changes and nerve cell damage, they will find it difficult to perform cognitive activities. They will be challenged to fully and properly convey their thoughts, and perform daily tasks that they were able to do before without assistance.
During these stages, they will be more likely to catch other diseases and infections. For instance, their limited mobility and cognitive decline can lead to incontinence, increasing their risk of urinary tract infections.
To ensure their needs are met, they require 24-hour care. They can receive this through professional home care services or a specialized senior care facility.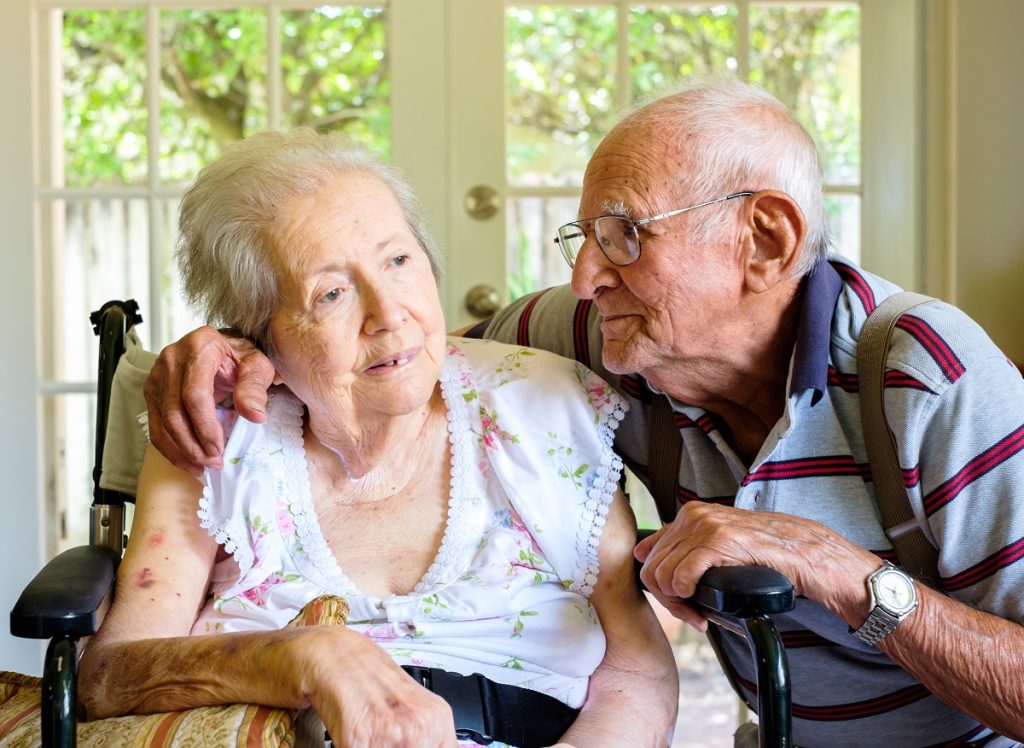 What Are The Signs Of End Stage Dementia?
The different stages of dementia require a certain level of care. If you have a family member affected by a progressive disease like Alzheimer's, it's essential to identify if they are already nearing the end of their life.
In late-stage dementia, your loved one will:
Become frailer
Have trouble eating, drinking, and swallowing
Talk and move less
Sleep more
Be more prone to infections
Their more intense care needs demand a constant presence of care providers.
At What Stage Of Dementia Is Palliative Care Appropriate?
Palliative care is defined as specialized medical care for people living with a serious illness. Dementia-capable palliative care is a more specific type of care applied to patients with advanced dementia. It's provided by a team of physicians, nurses, and social workers.
These professionals design and implement a care plan (including medication management and personal care) to improve the individual's quality of life. In the process, family caregivers can get peace of mind while avoiding experiencing burnout.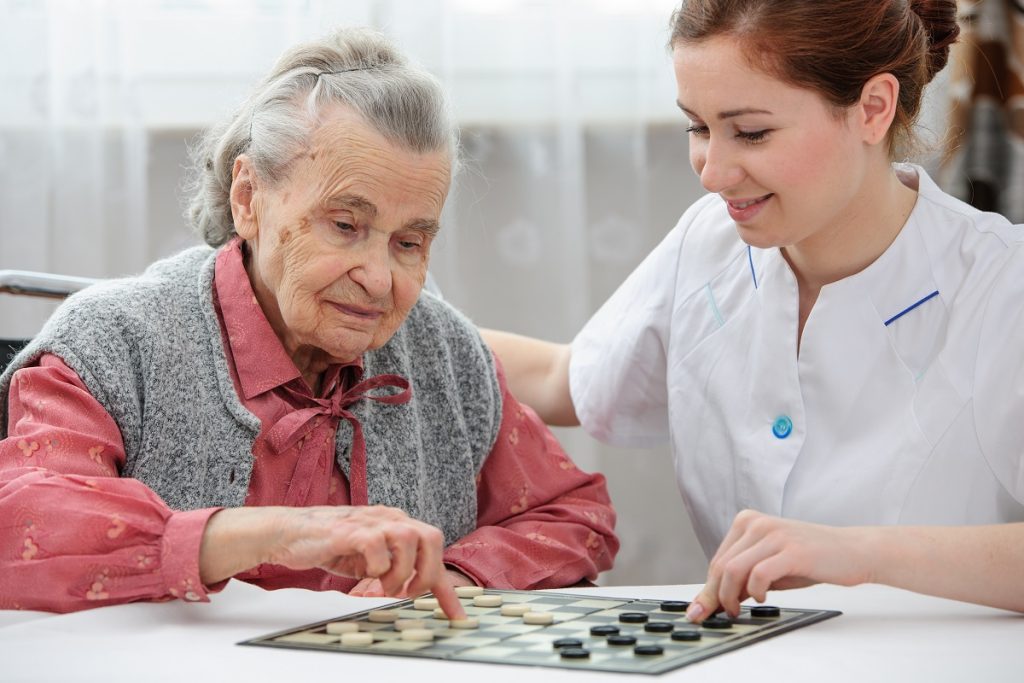 What Is The Best Way To Provide Care For A Person With Dementia?
Dementia still has no known cure. But with the right approach, patients can better manage their condition and well-being and attain some level of comfort.
Dementia care is a long-term commitment. If you're looking for a long-term care facility where caregivers provide quality, full-time care, here are your care options:
1. Assisted Living Facility
This type of residential environment offers assistance in performing daily tasks. Residents often live in shared or individual units and have access to social activities. Some general assisted living homes can care for dementia patients. Others have separate memory care units.
2. Nursing Home
Unlike assisted living facilities, nursing homes are considered medical environments where professionals provide round-the-clock care. Recreational activities are more limited.
3. Memory Care Facility
Memory care units are specialized spaces for people dealing with memory loss. Facilitated mainly by dementia caregivers, a memory care community is designed to minimize, prevent, or manage symptoms like wandering, hallucinations, and aggressive behaviors.
4. In-Home Care
In this setting, the patient lives in their own home — with their home care courtesy of family members, professional caregivers, and visiting healthcare providers.