Commonwealth Senior Living at Chesterfield, VA, is part of a chain of facilities that provides senior care. Operating in five states, the provider has 36 locations offering independent living, assisted living services, and in-depth memory care. Their goal is to help seniors age in place with ongoing quality care.
If you are looking at senior living facilities, you might be interested in the offerings of chains such as Commonwealth. Although the offerings at each location vary slightly, you can rightly expect a welcome quality of care system-wide.
The Commonwealth facility at Chesterfield is a senior living community lying 12½ miles south of Richmond in Chesterfield County, Virginia. It offers respite care, onsite assisted living and memory care services. Another Commonwealth community in Henrico County is only a few miles west of downtown Richmond.
What Is Commonwealth Senior Living?
Commonwealth Senior Living (CSL) has its headquarters in Charlottesville, Virginia, and operates 36 senior living communities in Maryland, Michigan, Pennsylvania, Tennessee, and Virginia. The developments have an overall capacity of more than 2,800 residents.
Richard J. Brewer and the Municipal Capital Appreciation Partners (MCAP) Funds founded CSL in 2002, acquiring three retirement communities in southeastern Virginia.
In May 2019, Invesque Inc., a healthcare real estate company based in Carmel, Indiana, paid a purchase price of $340 million for 20 of its private pay senior living communities. The communities acquired comprised 1,440 dwellings with 1,716 beds.
Commonwealth Senior Living appointed former chief operations officer (COO) Earl Parker to chief executive officer in February 2021. Former Senior Vice President of Operations Michelle Hamilton was promoted to COO to replace Parker. Richard Brewer continued as chairman on a part-time basis.
Thirty-two of their communities feature a specialized Alzheimer's/dementia program called "Sweet Memories™," and a 2022 U.S. News & World Report counted 18 of their communities among the 2022 Best Senior Living facilities in the U.S.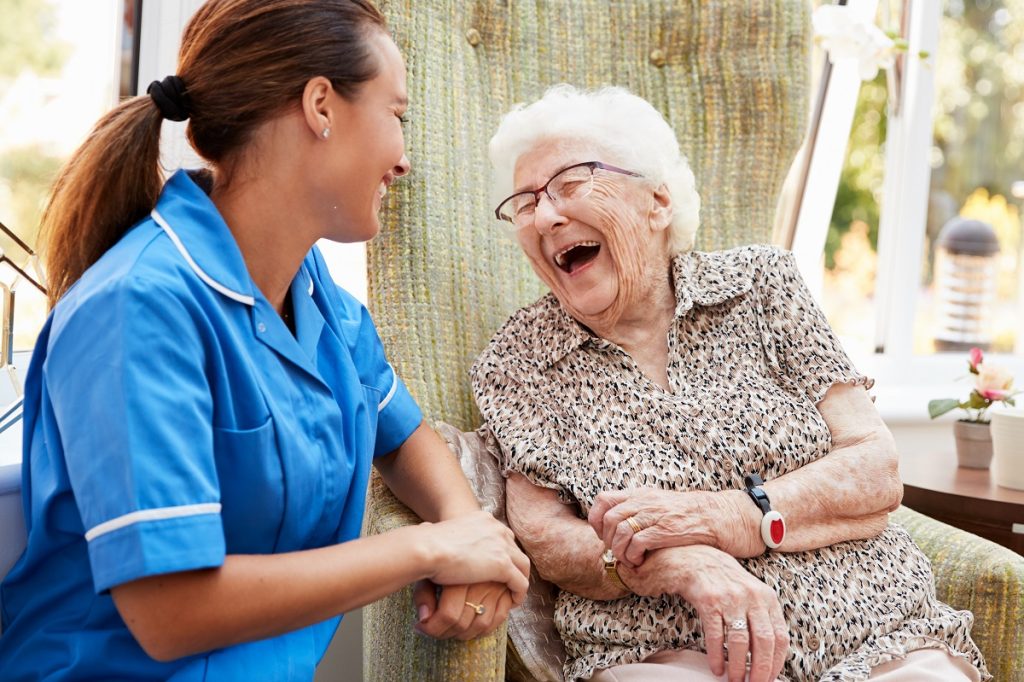 Where Are The Facilities Located?
If you are looking for Commonwealth facilities, here is where to currently find them:
Maryland
Bel Air, Cockeysville, Hagerstown, and Salisbury
Michigan
Grand Rapids and New Baltimore
Pennsylvania
Willow Grove
Tennessee
Oak Ridge
Virginia
Abingdon, Berryville, Cedar Bluff, Charlottesville, Chesapeake, Christiansburg, Danville, Farnham, Fredericksburg, Front Royal, Gloucester, Hampton, Hillsville, Kilmarnock, Norfolk, Onancock, Portsmouth, Radford, Richmond, South Boston, Stafford, Virginia Beach, and Williamsburg.
What Does Commonwealth Senior Living Offer Systemwide?
Commonwealth offers three living options: Independent living, assisted living, and memory care, plus short-term respite stays.
Its signature programs include its dining services, which offer locally-sourced food; family nights; and SMILE technology, free software common to every community allowing communications between families and their loved ones and easy sharing of images and videos.
Commonwealth Independent Living
Commonwealth provides cooking, cleaning, linen, and janitorial services. Their restaurant-style dining options include their "Farm to Table" and "Today from the Bay" menus, plus Dining Delights themes.
Their communities have common areas, fitness centers, movie theaters, and libraries. You can find beauty salons in some of the communities.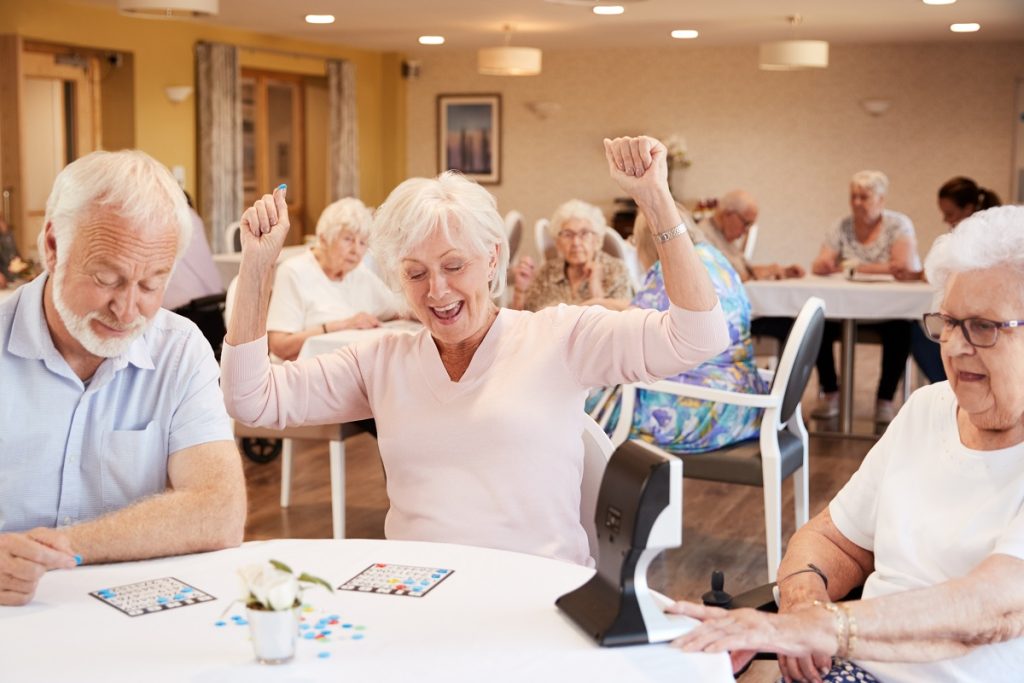 Onsite physical therapy and personal care services are also available, with team members onsite 24/7.
There are special family nights, the opportunity to try a virtual reality experience with MyndVR, and a resident program that organizes trips and vacations.
Commonwealth Assisted Living
Personal care and assistance services can help with everyday activities such as toileting and getting dressed. Specially trained team members are available around the clock to assist residents with housekeeping, laundry, and meal times.
Facilities offer private and companion suites with private bathrooms and regular activities to stimulate the mind and body. Individual care plans are available, along with medication management.
Assisted living is called "personal care" in Pennsylvania.
Commonwealth Memory Care
Commonwealth operates a memory care program called Sweet Memories™ that offers comprehensive support for the care of your loved one in addition to assisted living services. The service provides a high standard of gentle engagement, support, and care to residents with Alzheimer's disease and other forms of dementia.

Memory care residents receive personalized assistance from trained caregivers who ensure high levels of care, including consistent routines, activities, and schedules. Special activities such as art classes, music therapy, and the "Serenity Room" form part of the program.

Staff training involves specialized dementia training, Virtual Dementia Tours™, and certified dementia practitioner qualifications. Family orientation called "Sweet Beginnings" educates family members on understanding the nuances of this disease and how Commonwealth will treat their loved ones.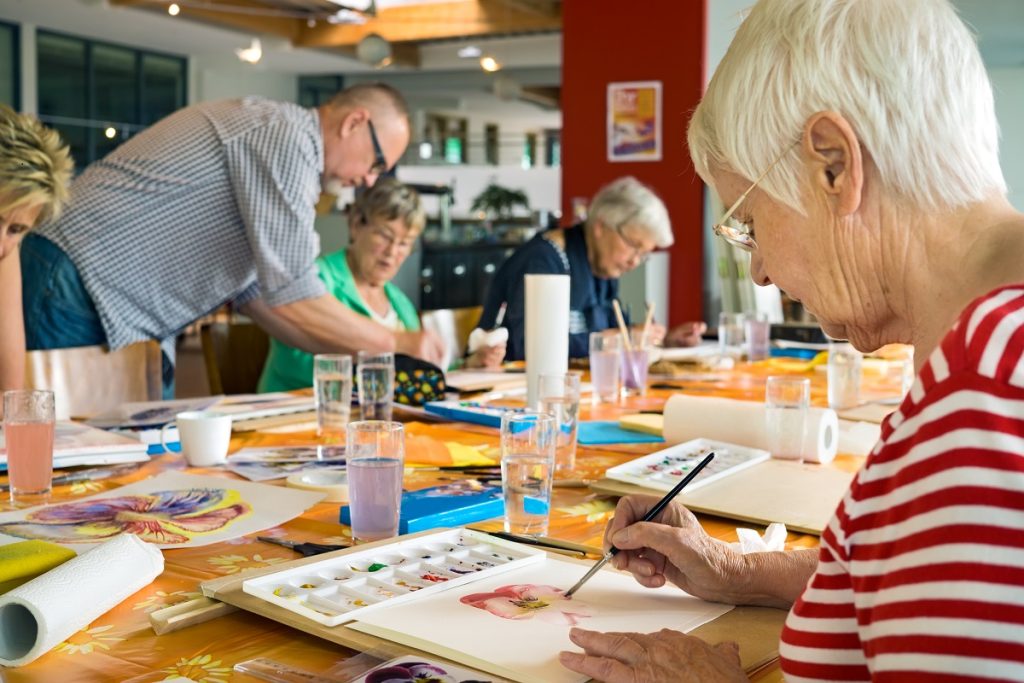 Commonwealth Short-Term Stays
Short-term stays or respite care are on offer at Commonwealth when an older person's caregivers are unavailable, need a short break, or the individual needs support after illness or a hospital visit.
What Does Commonwealth Senior Living At Chesterfield, VA Offer?
The Commonwealth community at 4931 Ridgedale Parkway, Richmond, VA 23234, is 12½ miles south of the center of Richmond. It was named Best Memory Care facility in Richmond for 2022. This facility offers Assisted Living and Short-Term Stays in addition to Memory Care.
Resident Care Services
The facility offers assistance with activities of daily living, toileting, getting dressed, and transfers. It also provides meal preparation and arranges transportation to hospitals or doctor appointments.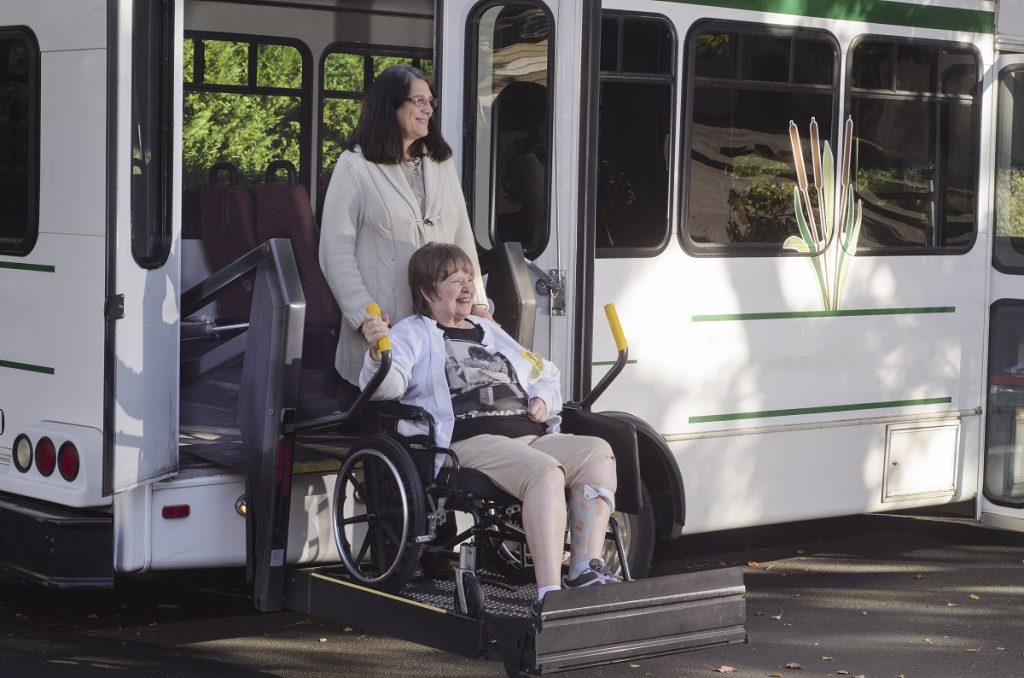 Staff will help with medication management and coordinate with healthcare providers. Skilled nursing services are available for up to 16 hours daily, with 14-hour supervision. Mental wellness and specialized memory-care services are also provided.
The Chesterfield community offers dementia and hospice waivers.
Non-Care Services
The facility provides housekeeping and linen services, scheduled daily activities, and non-medical transportation. It is also active in the local area and features many community-sponsored events and activities the residents organize.
What Amenities Does It Offer?
Living facilities have kitchenettes, cable TV, Wifi, and telephones, while the community features a garden, pet facility, restaurant-style dining areas, outdoor spaces, a small library, and a beauty salon.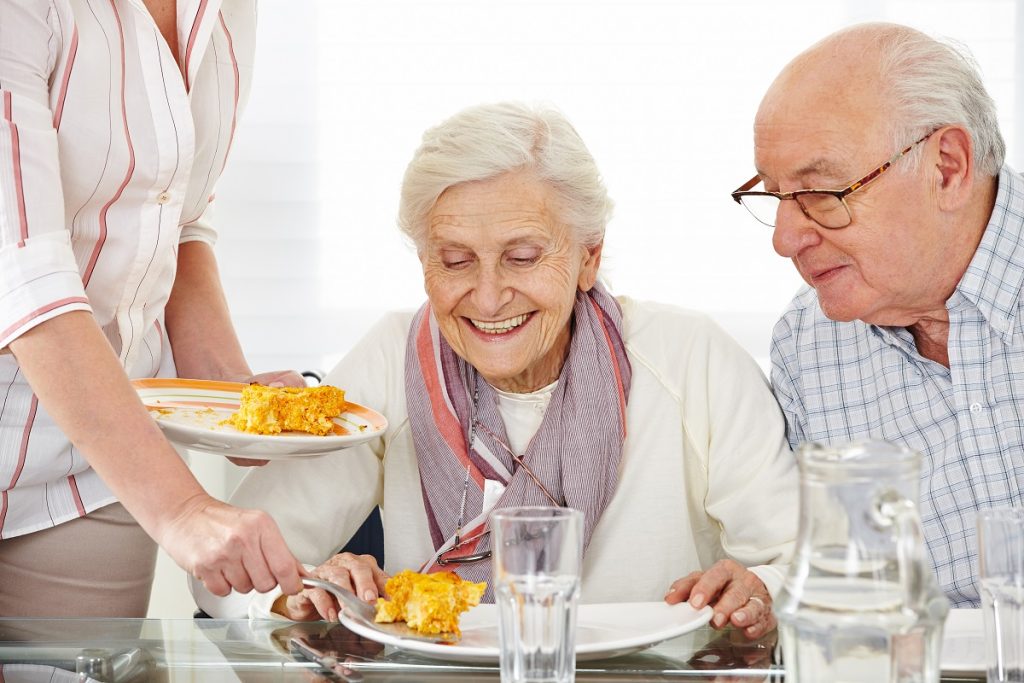 What is The Cost Of The Various Options?
The average monthly cost of a shared suite is $6,612, the price of a private suite is $7,934, while a studio works out at somewhat less.
These prices compare unfavorably to other community fees in the same area. For example, a private room in a sizeable assisted-living community with a dining room, concierge-type services, and a wide range of activities and amenities would cost $6,094 per month.
How Do They Compare To Other Systems?
Grand Rapids in Michigan has communities run by Commonwealth and Sunrise. Seniorly.com's estimate of assisted living care at the Commonwealth facility was $4,951 a month, while the Sunrise estimate was $2,750-$3,575 per month.
Forbes.com provides the following price ranges for Commonwealth communities:
Assisted living: $3,360 to $6,900 per month
Independent living: $1,800 to $4,310 per month
Memory care: $3,390 to $6,690 per month
It listed the average monthly costs for Sunrise communities as follows:
Assisted living: $5,100 to $6,700
Independent living: $3,100 to $5,300
Memory care: $5,900 to $7,500
Commonwealth bills itself as being middle-of-the-road in pricing, but the complexes may be at the high end of pricing in many communities. To determine whether living at a particular Comonwhealth property is worth the cost, read reviews, tour the facilities, and even talk to residents and their families.