Though California is costly to live in and retire to, its high quality of life, great weather, and top-rated healthcare options make it a desirable place to retire. Whether retirees want access to recreational activities and culture or are more concerned with affordability and safety, there are plenty of great places to locate.
California is a costly state for retirees, yet it has its appeal.
The generally mild and dry climate means you can spend a lot of time outdoors in your yard or participating in outdoor activities. You can also take advantage of easy access to great hiking trails, wineries, golf courses, incredible forests, and national parks, such as Yosemite and Joshua Tree. San Francisco is cloudier and wetter, but Northern California has its charm too.
Its many urban areas offer plenty to do for those who love to dine, shop, visit museums, view sports, and enjoy top-notch entertainment. Those who want to work in their retirement years will find plenty of opportunities.
What To Consider If You Are Retiring To California
What's The Weather Like?
Due to its proximity to the Pacific Ocean, California has a mild Mediterranean-type climate. It is drier and slightly cooler than Florida's warmer and more humid weather.
Northern California has slightly cooler weather than Southern California. For example, San Francisco has 160 sunny days a year and an average summer temperature of around 70°. Temperatures rarely exceed 79°. San Francisco winters are short, cold, and wet, with lows of 45° in December and January – still reasonably mild!
Sacramento, the Northernmost large Californian city, has 188 days of sun a year and is warmer than San Francisco, with an average summer temperature of 86°. Its winters are slightly colder but drier.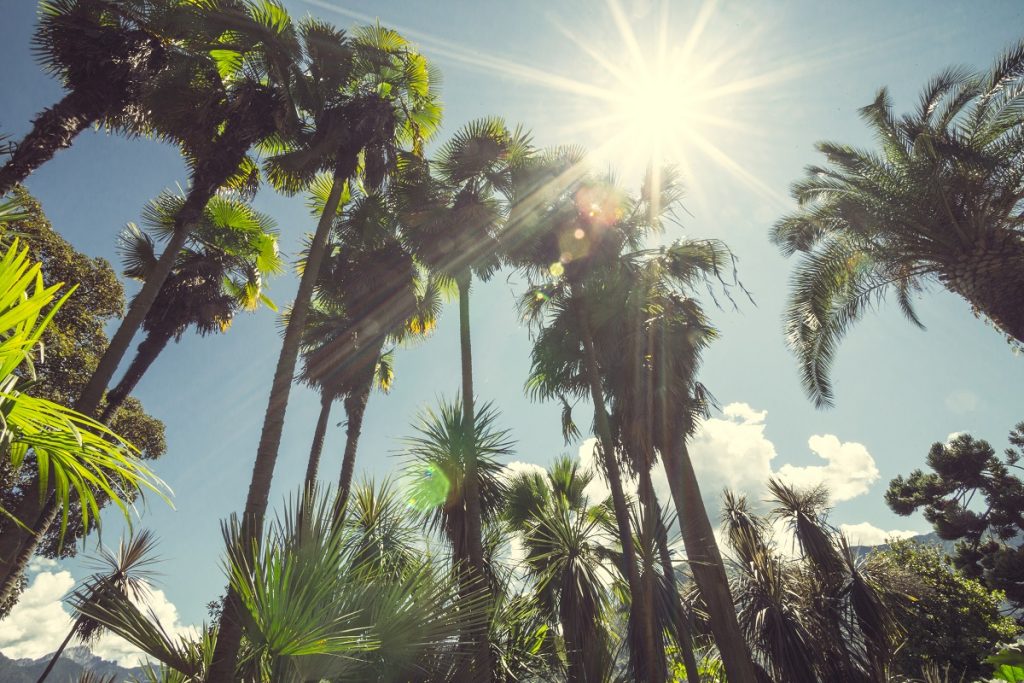 In Southern California, Los Angeles and San Diego enjoy balmy year-round weather conditions. Coastal summer temperatures are around the early 80s, while winter ones are in the mid-60s – interior areas such as Palm Springs average about the same but with less rain.
Though climate change is impacting California's weather patterns, the state does not usually experience cold, snowy winters. Those who like to ski can often do so in nearby mountains.
Are The Myths True?
Many perceive California as a costly state with nightmare traffic, a high cost of living, high taxes, outrageous home prices, earthquakes, and overly liberal politics. With plenty of 55+ communities, it is welcoming to seniors.
As 55Places points out, these perceptions are overblown. Though tax rates are high for the wealthy and the cost of living is above average in urban areas, property tax rates and income tax rates are lower than average for most people who live outside of the Los Angeles and San Francisco areas. Traffic is manageable away from these areas, which also feature convenient public transit for those who live there. Home prices come down to earth as well.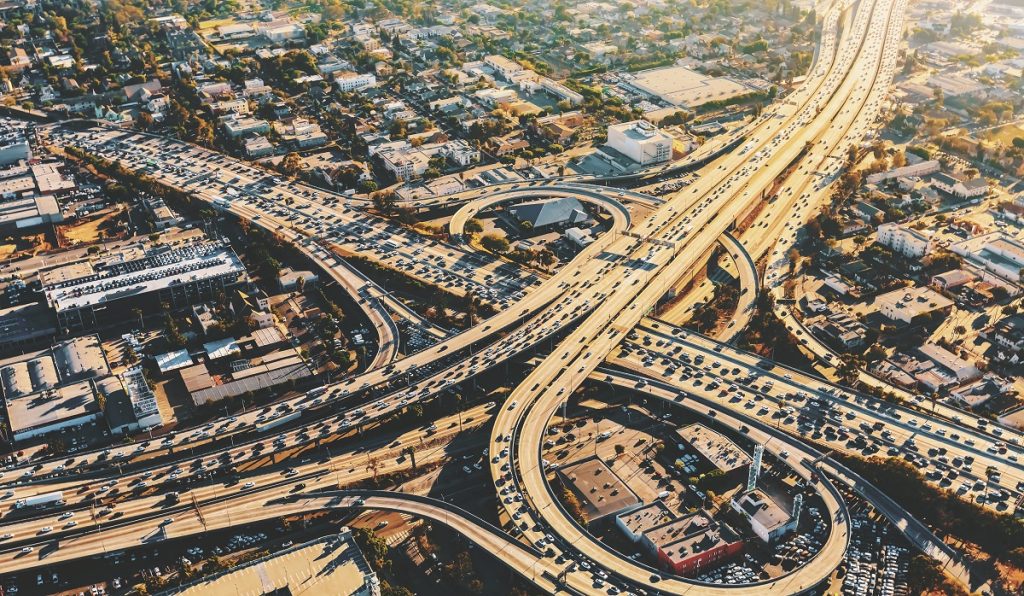 Seniors shopping for food will find plenty of fresh produce are reasonable prices as the state is a major producer of fruits, vegetables, and nuts. Even some on a moderate income can afford to eat healthy.
The state lies on the San Andreas Fault, so earthquakes are common, but most result in small tremors that most residents do not notice. Wildfires are a serious threat, but are more of a concern in some areas near Scramnt, Los Angeles, and Moutnt Whitney.
As for the politics, California has plenty of conservative areas to balance out more liberal cities.
Where Is The Best Place To Live In California For Retirees?
The three major or extended urban areas are San Francisco, Los Angeles, and San Diego. These areas attract residents who want to be close to the best shopping, cultural spots, sports teams, and national and international travel hubs.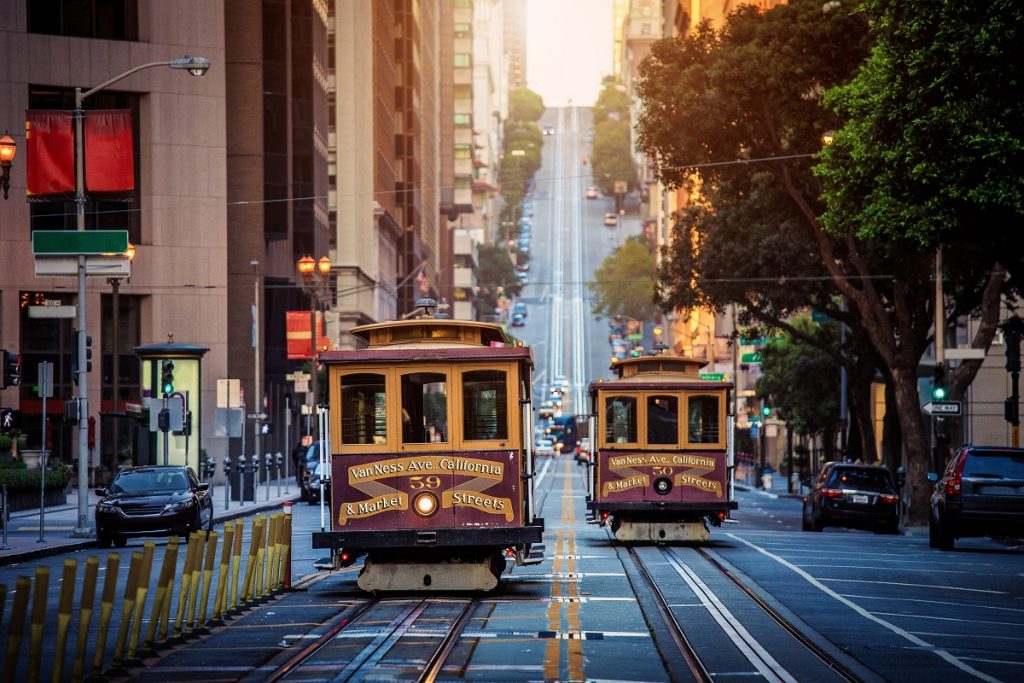 Geographically, an area north of Los Angeles would be the best choice as San Francisco and L.A. are within easier reach. San Luis Obispo is the obvious choice if you are looking for a "central coast" option. Fresno is about the same distance from the two cities but is further inland.
Where Is The Happiest Place To Retire?
San Luis Obispo once won the happiest city in America award. It is ideally situated on California's incredibly-scenic Central Coast and provides easy access to camping grounds and several biking and hiking trails.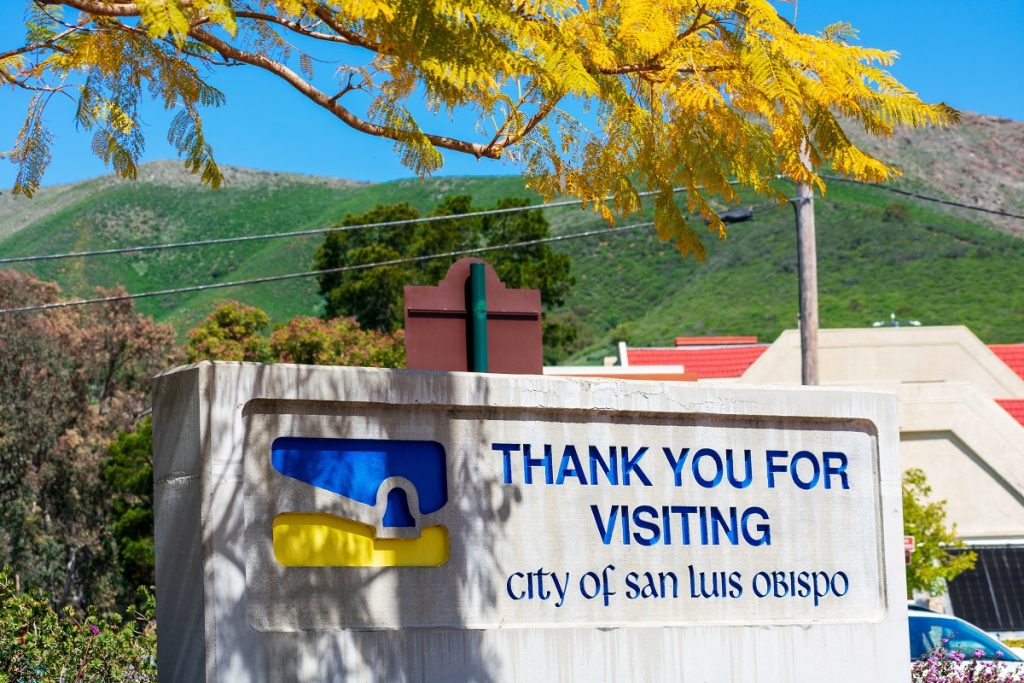 Where Is The Safest Place To Retire?
The five Californian cities with the lowest crime rates are:
Hillsborough (San Francisco Bay area), 11,500 residents; safety index – 0.89 (violent crime rate: 0.69 per 1,000 inhabitants, 6.07 property crimes per 1,000 residents).
Palos Verdes Estates (Los Angeles County), safety index – 0.84 (only 0.22 violent crimes per 1,000 residents).
Beverly Hills (Los Angeles County), safety index – 0.66 (52.30 per 1,000, but swift police response time due to high law enforcement to resident ratio)
Coronado (San Diego Bay), safety index – 0.53.
Truckee (N.E. California, safety index – 0.53 (one violent crime and one property crime per 1,000 residents).
What Are The Best Places To Retire In California For Outdoor Enthusiasts?
With coastline, mountains, valleys, deserts, and forests all easily accessible, it would depend on which of those you find most attractive.
For fans of the beach and coastal life, living in the areas around the three cities of San Diego, Los Angeles, and San Francisco would be ideal. Any Central Californian coastal towns such as San Luis Obispo and Santa Barbara would suit people who wanted a residence close to the sea but away from major urban areas. With 840 miles of coastline, you are really spoiled for choice in California!
Those who wish to live in a more elevated area of California, and escape hotter summer temperatures, can choose from a variety of towns, such as South Lake Tahoe, on the edge of the Sierra Nevada and featuring the largest alpine lake in the United States.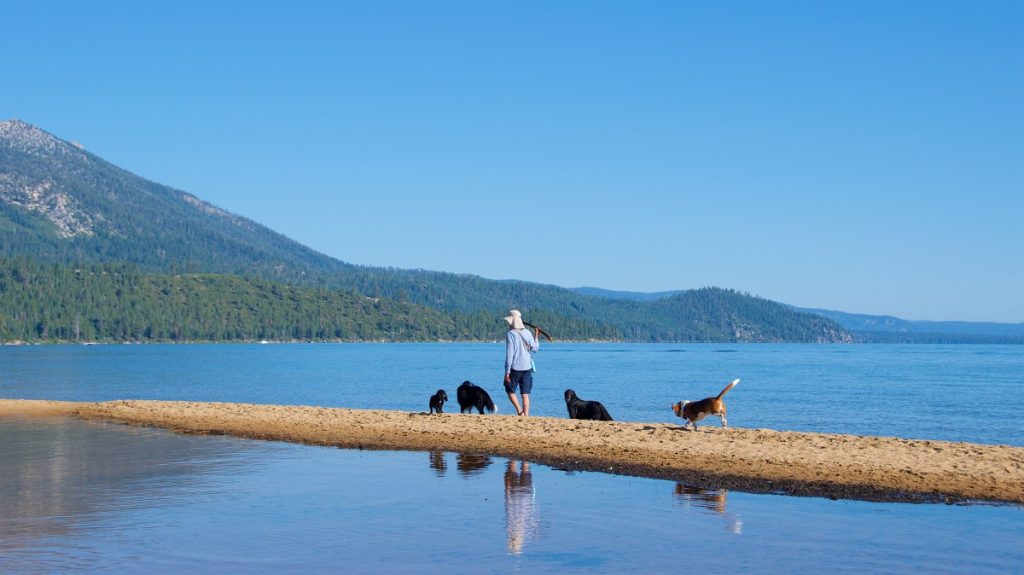 Lone Pine is the gateway to the Eastern Sierra and Mount Whitney. Wrightwood offers some great camping and hiking in the San Gabriel Mountains.
Bishop features the picturesque Lake Sabrina and is a Sierra Nevada mountain wonderland.
An Outdoor Paradise With Nine National Parks
Access to the outdoors in the Golden State is one of the main reasons people choose to retire there. It has nine national parks – more than any other state. These parks range from desert-like ones in the southern interior, such as Death Valley and Joshua Tree, to green and mountainous ones, like Yosemite, Redwood, and Kings Canyon in the north.
You can ski at Mammoth Lakes, Lake Tahoe, and Olympic Valley and be a beachcomber at Malibu, Monterey, and La Jolla.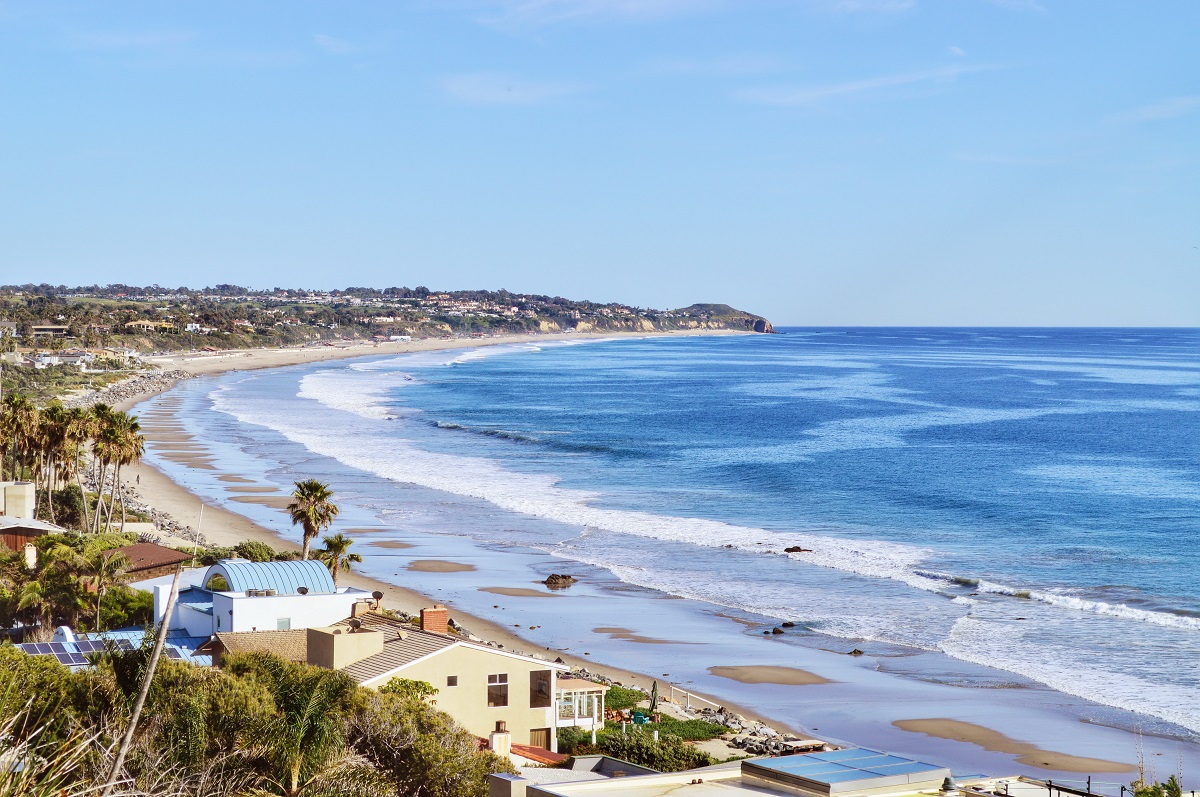 Salinas is the most reasonably priced choice if you want to be near San Francisco and the Bay Area. Visalia is near the Sierra Nevada and the national parks of Sequoia and Kings Canyon, yet it has affordable housing costs.
Santa Barbara is a central coast town featuring Spanish-style architecture and sub-tropical vegetation. It is expensive, but it is by the sea and also near the national parks at National Forest and Channel Islands.
Other balanced choices include Sonoma (ideally situated between the California capital Sacramento and the coast), San Jose, Fresno, and Santa Rosa.
Deserts and Forests
If desert landscapes are more your thing, the Riverside and Ontario developments are about 45 minutes east of Los Angeles. The one at San Bernardino is about 15 minutes further east.
About two hours east of Los Angeles, near Palm Springs, are the communities at Palm Desert and the very well-known one at Terra Lago, Indio, which features K. Hovnanian's Four Seasons.
The famous desert national parks of Joshua Tree and San Bernadino are nearby. Death Valley National Park is a little further north and serves Lone Pine and Shoshone.
California is home to some of the most dramatic forest national parks the U.S. offers. The north-to-south belt of Klamath, Shasta-Trinity, Lassen, Plumas, and Tahoe National Forests; Stanislaus and Yosemite National Parks; and the Sierra National, Inyo, and Sequoia National Forests feature some of the finest walking, flora, and fauna in the world.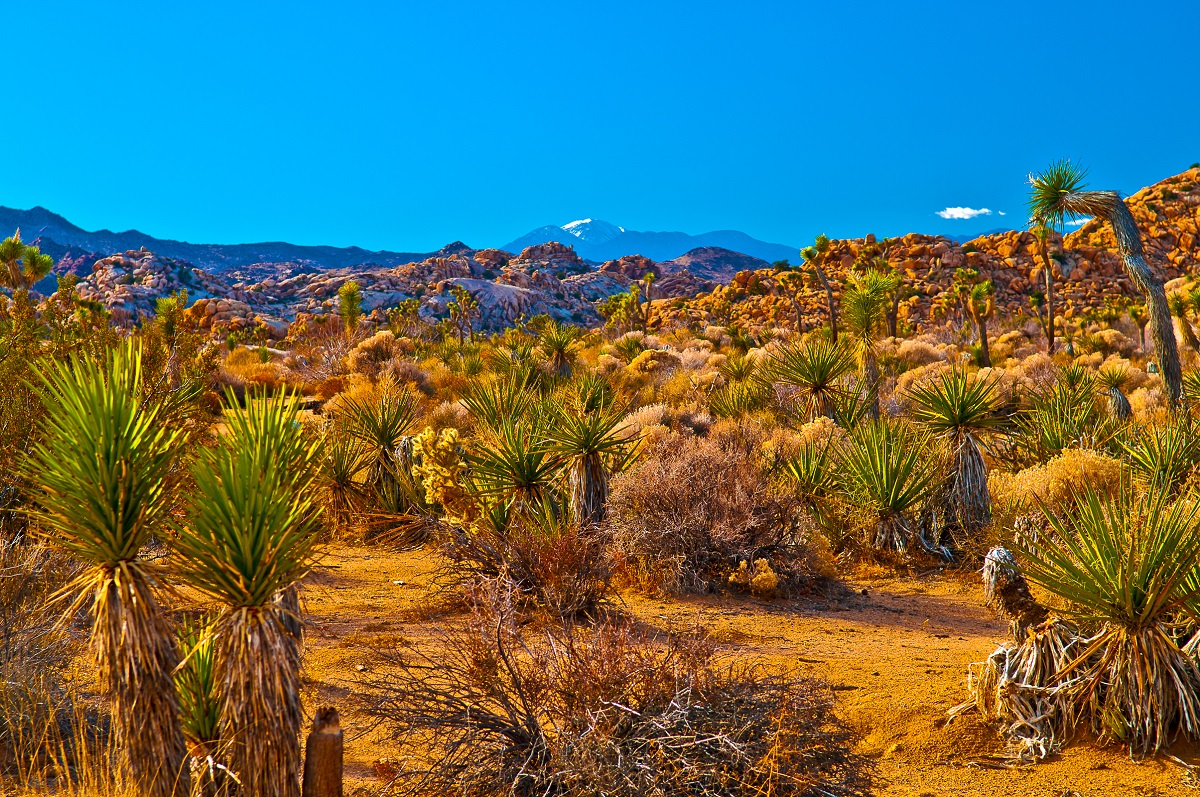 From north to south, Central Valley retirement communities in Eureka, Sacramento, Roseville, Merced, Fresno, Visalia, and Bakersfield have good access to these regions.
Where Is The Most Culturally Diverse Place To Retire?
According to a report by U.S. News and World, 7 of the 10 most diverse populations in the U.S. are in California.
The northern Californian town of Stockton – about an hour and a half east of San Francisco –topped the list, followed by Oakland, Sacramento, Long Beach, San Jose, Los Angeles, and Fresno.
Census data taken in 2018 showed that Stockton's population was 45% white, 22% Asian, and 12% black. Hispanics (who can be any race) comprise 42% of the population.
The Financials
AnnuityExpertAdvice.com gives you some beneficial advice about the current living costs in the Golden State.
Cost Of Living
The cost of living in California is around 40 percent higher than the national average. Home prices are 96 percent more than the national average, while utilities are 27 percent higher.
The U.S. Census Bureau estimated the average monthly costs of housing in 2021 as follows:
Mortgage: $2,422
Rent: $1,586
The estimated cost of living for a couple with a car in Los Angeles is around $2,600.
According to the U.S. Bureau of Labor Statistics, prices in the San Francisco area increased by one percent in September and October 2022. The figure has gone up by six percent from a year ago.
The annual inflation rate for the United States is 7.7 percent in the 12 months up to the end of October 2022, after a previous rise of 8.2 percent.
The Cost of Healthcare
Monthly Medicare costs start at $148.50, up to a maximum of $504.90.
According to Genworth, the average cost of care per month in California in 2021 was
Homemaker Services: $6,101
Home Health Aide: $6,101
Adult Day Care: $1,842
Assisted Living Facility: $5,250
Nursing Home Semi-Private Room: $9,794 (national average: $7,908)
Nursing Home Private Room: $12,167 (national average: $9,034)
Taking the nursing home example, costs in California are between 25 and 30 percent higher than in the rest of the U.S.
Taxes
Federal Taxes: Between 12 and 24 percent on average.
State Taxes: Between 1 and 13.3 percent.
State sales tax is between 7.25 and 8.82 percent. These amounts can vary by district from 0.1 to 1 percent. The nationwide average is 6.35 percent.
California does not tax Social Security benefits, and retirees do not pay estate or inheritance tax.
Funeral Costs
In California, a traditional funeral cost an average of $7,290 in 2019.
Where Is The Most Affordable Place To Retire In California?
Sacramento is the best place to retire in California if you are on a budget.
You are close to Lake Tahoe, the wineries, and Sierra Nevada and only 90 miles from San Francisco.
The cost of living in Sacramento is 33% lower than in large California cities and 16% less than the state average.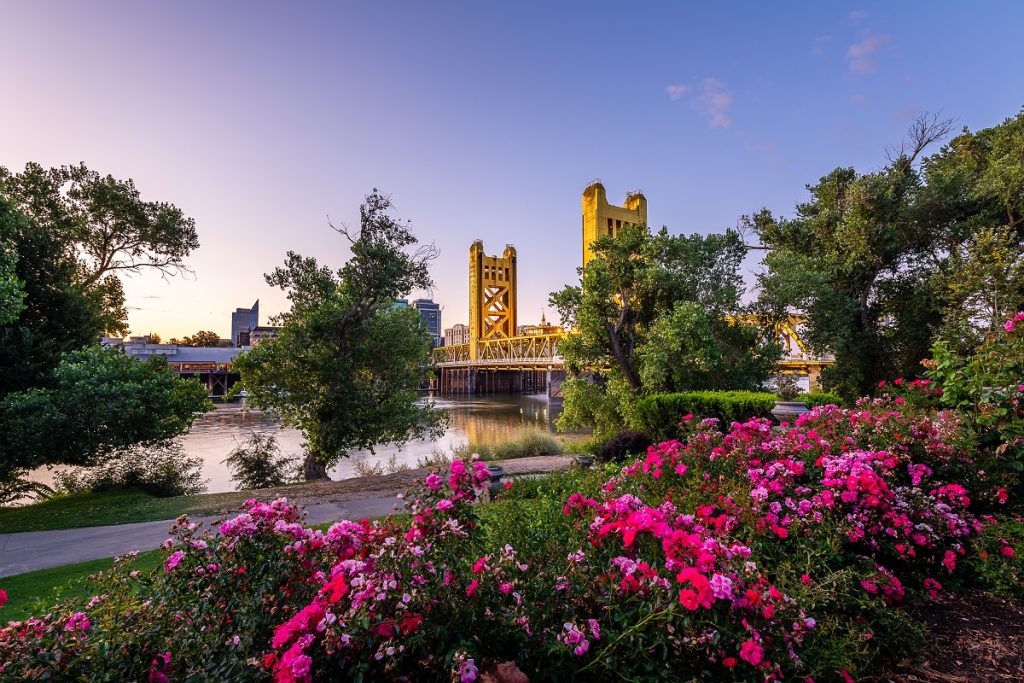 Five Affordable Areas For Renting
According to Yahoo Finance, the most affordable places to rent a one-bedroom flat in California are as follows:
Vacaville, 35 miles outside of Sacramento: $1,473
Citrus Heights, Sacramento: $1,524
Fairfield, halfway between Sacramento and San Francisco: $1,576
Chula Vista, San Diego: $1,626
Burbank, Los Angeles: $1,678
Three Cheaper Communities
Three of the most reasonably priced retirement communities are:
Sun City Roseville: North of Sacramento ($615,000 to $879,000)
The Four Seasons at Westshore, near Sacramento (prices from $549,900 to $749,900)
Esplanade at Turkey Creek, Lincoln, near Sacramento (prices start at $568,990)
Other Reasonably-Priced Areas
Ventura in Los Angeles is an inexpensive California beach town if you want attractive views and great weather. Other affordable coastal areas in California are Long Beach and San Pedro (both suburbs of Los Angeles) and Eureka (north of Sacramento near the Redwood National Park).
If you're a retiree, California has plenty to offer, even if your income and resources are modest.