Whether you suffer from Alzheimer's disease, care for someone who does, or have an afflicted loved one, support groups can offer practical advice on how to cope and help yourself and your loved ones. They are invaluable in helping to find community resources to help.
What Kind Of Support Do Alzheimer's Patients Need?
Alzheimer's disease is a devastating, life-changing type of dementia affecting millions of Americans, especially older ones.
According to Alzheimer's Association (ALZ), approximately 6.5 million older adults have it. It's caused by brain changes that lead to someone's significant cognitive decline. In senior healthcare, it's the 5th leading cause of death.
The progression and extent of symptoms vary from each Alzheimer's-affected individual. But generally, people with this degenerative condition must receive individualized dementia care.
If you have a loved one or other family members suffering from this disease, the range of support that they need covers:
Therapeutic and medical care (including medication management)
Personal and custodial care (help with activities of daily living, basic housekeeping)
Nutritional care and meal preparation
Transportation services
Emotional and mental health support (4 in 10 dementia patients have depression)
Ensuring that a patient lives in a safe place (e.g., doing home modifications, moving them to a facility)
What Is The Benefit Of Joining A Support Group?
Alzheimer's affects not just the patients themselves. Families and caregivers also devote their time, energy, and financial resources to ensure that the affected individuals enjoy the best quality of life possible.
In-person and online support groups such as ALZConnected are there primarily to help patients, families, and carers learn more about Alzheimer's disease facts and offer support and relief to one another.
International and national organizations like ALZ have local chapters that provide community resources and a 24/7 helpline.
Meanwhile, senior living communities like assisted living facilities, memory care units, and nursing homes also have support groups where residents can easily socialize and communicate with one another about their experiences and challenges.
What Are The Main Goals Of Therapeutic Care For Clients With Alzheimer's Disease?
Therapeutic care refers to the care given to patients to lessen their pain and combat their condition. In the case of Alzheimer's — an irreversible disease — the goal is to enhance the quality of life and slow the progression.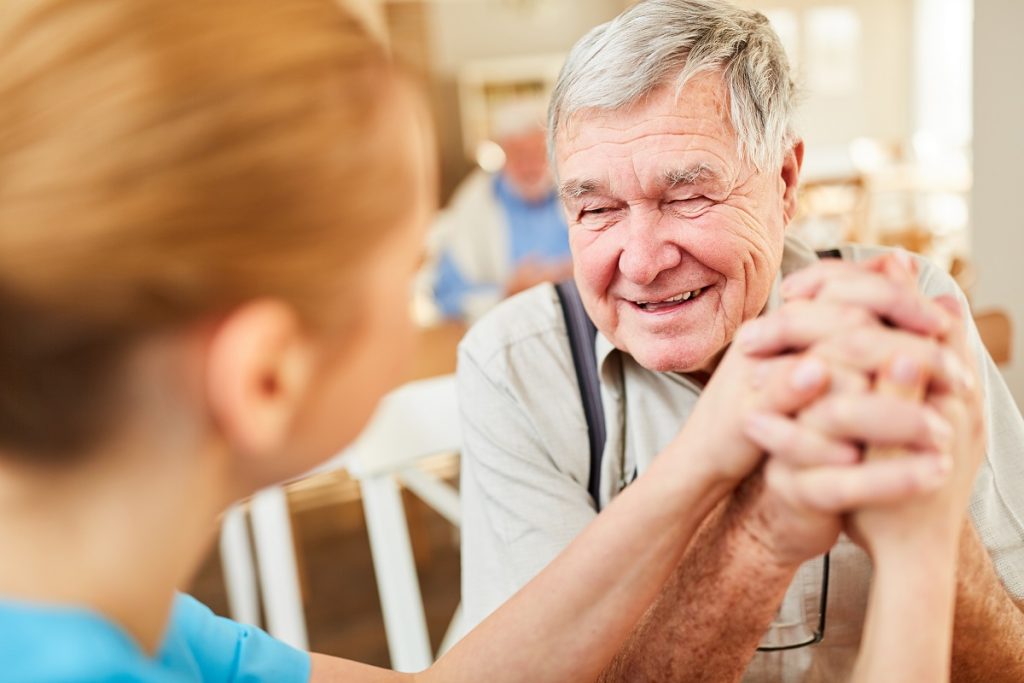 The care team also aims to manage the cognitive and behavioral symptoms of the patients. The plan combines drug and non-drug approaches, including physical, occupational, and talk therapies.
If the disease comes with other treatable conditions (e.g., heart disease), physicians will implement drug therapies to cure that specific condition.
What Are The Benefits Of Joining A Support Group For Alzheimer's Sufferers?
Having dementia has a great impact on one's physical, mental, and emotional well-being. This is why Alzheimer's patients need support in many different ways, which they can get through various channels — including support groups.
Here are the benefits of joining support groups for people who have Alzheimer's:
Enhancing Socialization
Whether it's because of functional, cognitive, or psychological issues, someone with Alzheimer's tends to isolate themselves from others. Though family members and professional care providers are there to offer companionship, they still need to spend time with others — especially with fellow Alzheimer's sufferers.
Socialization is one of the most vital parts of joining support groups. Sparking and maintaining connections with others can minimize the risk of depression and help manage behavioral issues.
Having A Safe Place Where They Can Share Experiences
Alzheimer's patients face various stigmas and stereotypes.
A patient may encounter friends and relatives distancing themselves from them. People may talk about a sufferer's condition with their partner or spouse rather than talking to them directly. All this can take a toll on one's well-being.
In a support group, patients will be in the company of individuals experiencing the same. This can help them feel less isolated, knowing that it's not an uncommon concern among dementia-affected individuals.
Facilitators of these groups further provide educational resources on how to cope with such situations.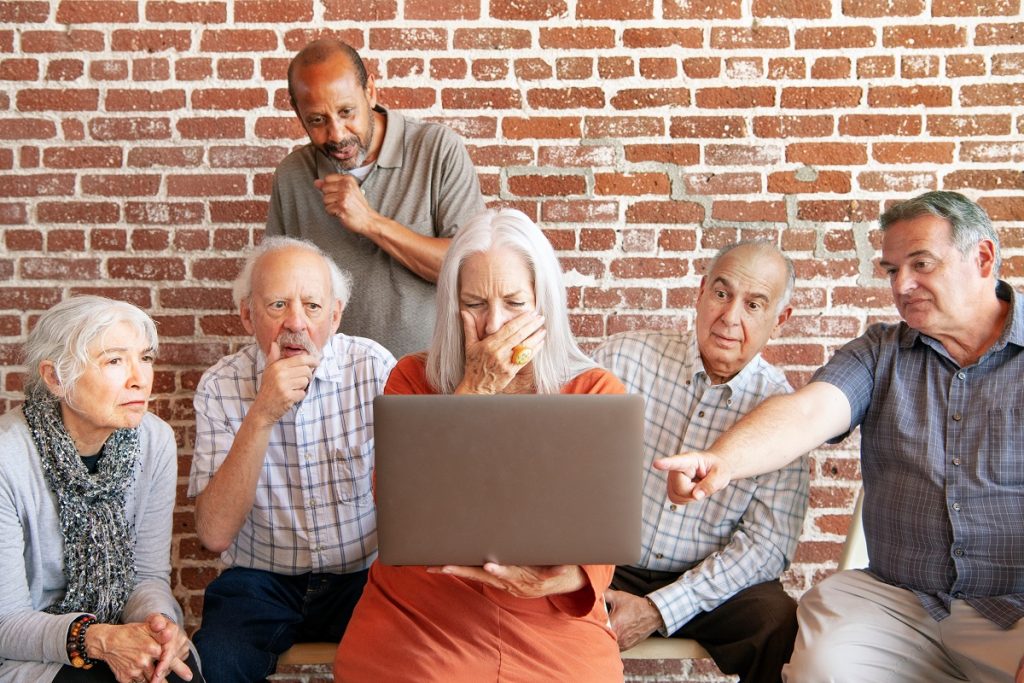 Getting Validation And Support
By socializing in a group setting, they can develop meaningful and lasting relationships — relationships that are anchored in trust and a deep understanding of each other's needs and feelings.
The emotional validation and support gained through these relationships can significantly help patients handle their situation better as they navigate their new reality.
What Are The Benefits Of Alzheimer's Support Groups For Caregivers?
According to 2019 data, dementia caregivers provided about 18.5 billion hours of care. These caregivers offered their services longer than those caring for patients with other health conditions.
It's not surprising how common caregiver burnout is. Per a survey from the National Alliance for Caregiving and AARP Public Policy Institute, 4 in 10 caregivers were emotionally stressed; 2 in 10 felt physically strained.
Joining an Alzheimer's caregiver support group offers the following benefits to these people:
Voicing Out Problems And Experiences
Caregivers face many similar situations. And most of the time, these are experiences, difficulties, and burdens they can't easily share with others.
When they are part of a support group, they will have a platform where they can voice their stories without getting judged. They will also get the opportune time to address their problems and needs — which are often lost in their patients' issues.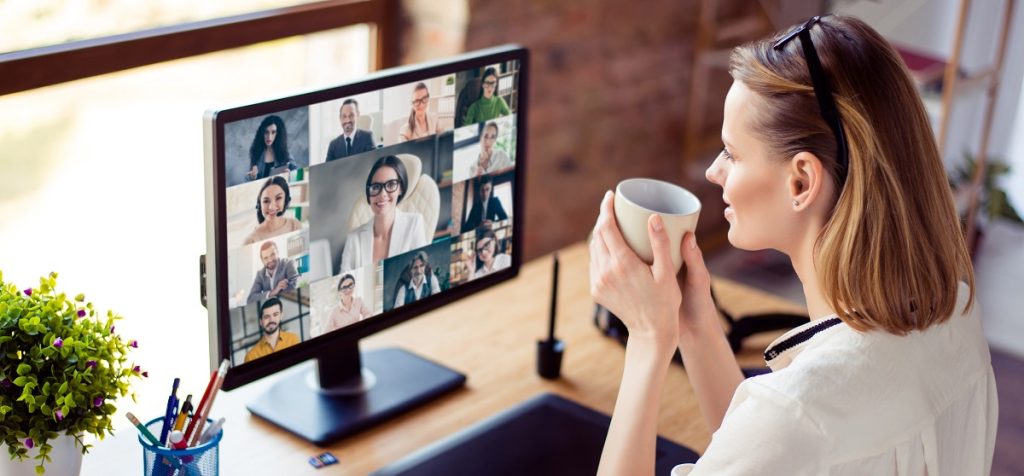 Helping Regain A Sense Of Control
Throughout the incredible amount of time they spend on their patients, caregivers face several unpredictable situations. Being a part of caregiver support groups can help them accept the challenges of their profession.
Receiving Practical And Emotional Support
A caregiver support group offers plenty of resources about dementia, caring techniques, and coping skills. Caregivers can get reliable, practical, and personalized advice during sessions or online via forums and message boards.
Apart from the practical support, they can draw emotional support from peers who are going and have gone through the same experiences. One of the most helpful features of support groups is counseling given by professionals.
What Are The Benefits Of Support Groups For Loved Ones Of Alzheimer's Patients?
Sometimes, the primary caregiver of an Alzheimer's patient is a family member. There are also cases when family caregivers aid professionals in giving home care to a dementia-affected relative.
But even if a family member doesn't take on any caregiving role, they will benefit from joining support groups.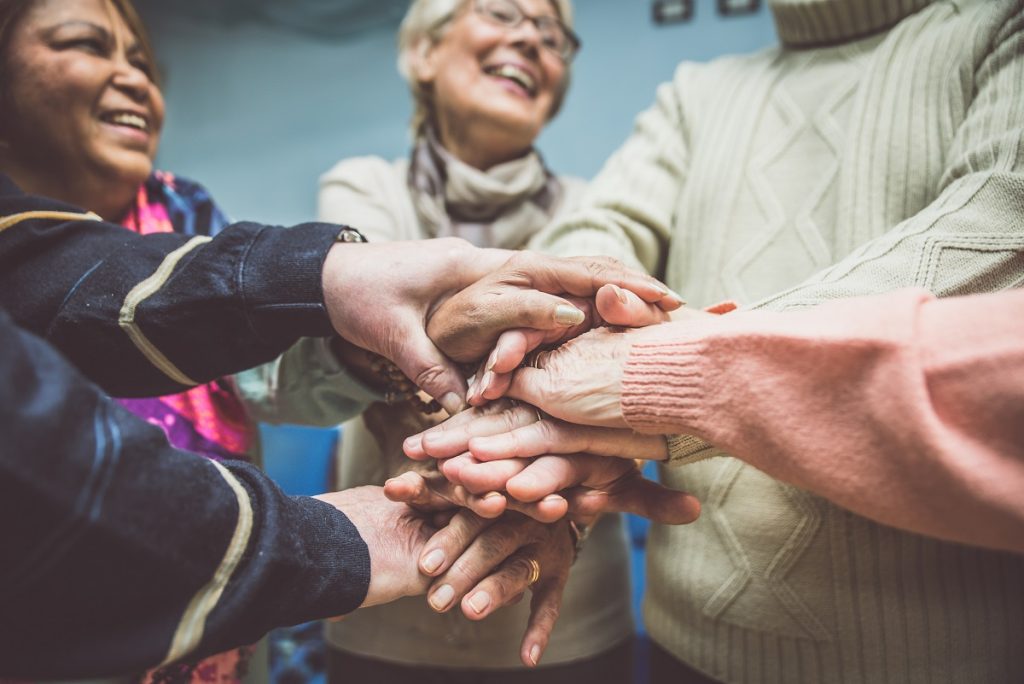 Enjoying Access To Community Resources
Loved ones of Alzheimer's patients can educate themselves about the disease through resources offered by support groups. Many dementia-related organizations also conduct workshops and seminars dedicated to helping the public learn how to help and deal with people with Alzheimer's effectively.
Learning From Others
As they say, experience is the best teacher. If you have a family member with Alzheimer's, you can learn valuable insights from the anecdotes and experiences shared by fellow support group members. You can also receive help and advice specifically tailored to your situation.
You will realize that you're not alone. And you will feel more empowered to help look after your Alzheimer's-affected loved one.
Gaining New Perspectives
It's not easy adjusting to a life where one of your loved ones experiences a cognitive decline. Joining a support group lets you look at your new life from a different perspective. You will better understand what the future can bring, and you can learn how to reduce your risk of dementia.
How Are The Groups Set Up?
Support groups designed for dementia patients can get affiliation from bigger organizations like Alzheimer's Association. There are also informal groups voluntarily organized and run by people genuinely concerned about the challenges faced by people experiencing and dealing with dementia.
Successful and reputable support groups usually have a social worker and facilitator who plan programs, recruit members, set up sessions, and lead group discussions. These groups also have coordinators in charge of publicizing the group and disseminating information to members.
Ideally, a support group has up to 12 members who convene once or twice a month. Groups affiliated with ALZ are open to the public and don't charge any fees. Websites like ALZ and Eldercare Locator, and Family Caregiver Alliance can help you find a support group near you.
Some groups even convene online, which might work for some seniors with dementia or for family members or caregivers who need support too.