As seniors enter a time when they may want to eat less and have less money to do so, they still want tasty meals. Food recommendations have changed, while food prices have soared. Meal planners still create appealing, affordable meals that older adults with enjoy.
Creating a meal plan for senior citizens can be challenging. Why? Because many seniors have limited budgets and specific dietary restraints. Whether you are looking for healthy recipes for yourself or you are a caregiver for a loved one, you don't have to give up the taste to enjoy a mouth-watering meal.
What Do Elderly People Like To Eat?
Older adults are just like their younger counterparts. They are looking for delicious and nutritious meals. When planning meals, running to the grocery store, and preparing meals, there are some things to consider.
Some older people lose some sense of smell and taste or have diminished appetites as they age. If so, menus need to include adequate nutrition in the form of vitamins and minerals, even with a smaller amount of food, and appeal to the taste buds.
Comfort food appeals to many seniors but may not be heart-healthy. With conscientious planning, most foods can be made healthier but still delicious.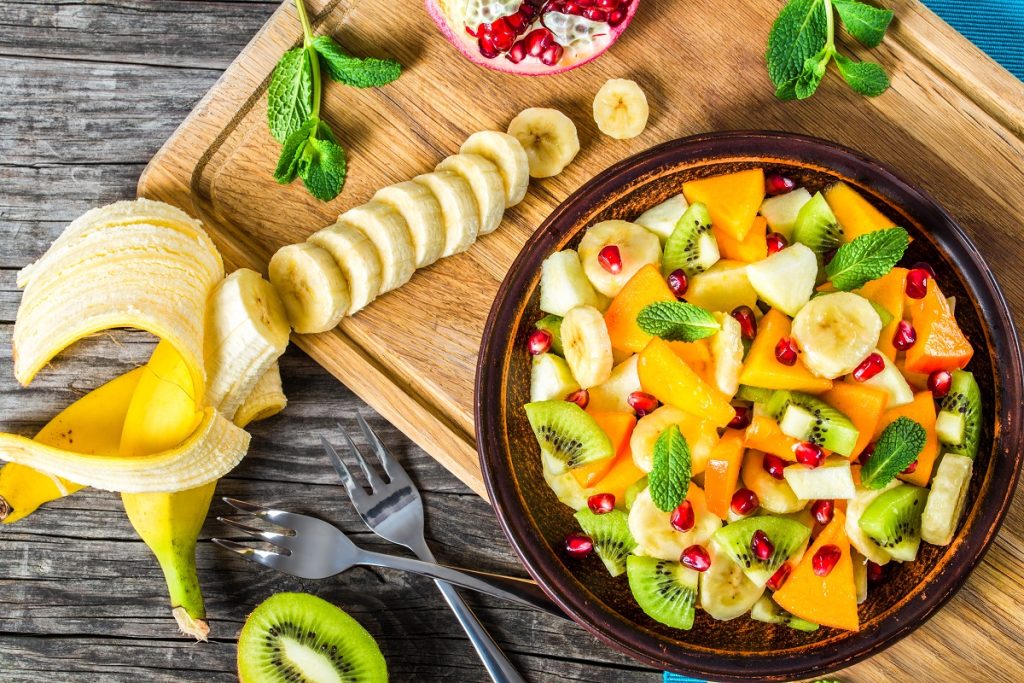 When looking for foods to incorporate into a senior citizen's diet, consider those rich in antioxidants. Foods of this quality include broccoli, spinach, carrots, kale, sweet potatoes, squash, artichokes, asparagus, and others.
Recent recommendations for senior eating based on the new food pyramid put more emphasis on fruits, vegetables, and whole grains and less on meat. Seniors who love junk food, juicy burgers, and fries may have to adjust their eating to focus on delicious, healthier substitutes.
Even seniors who do not love salad can eat healthier food they like.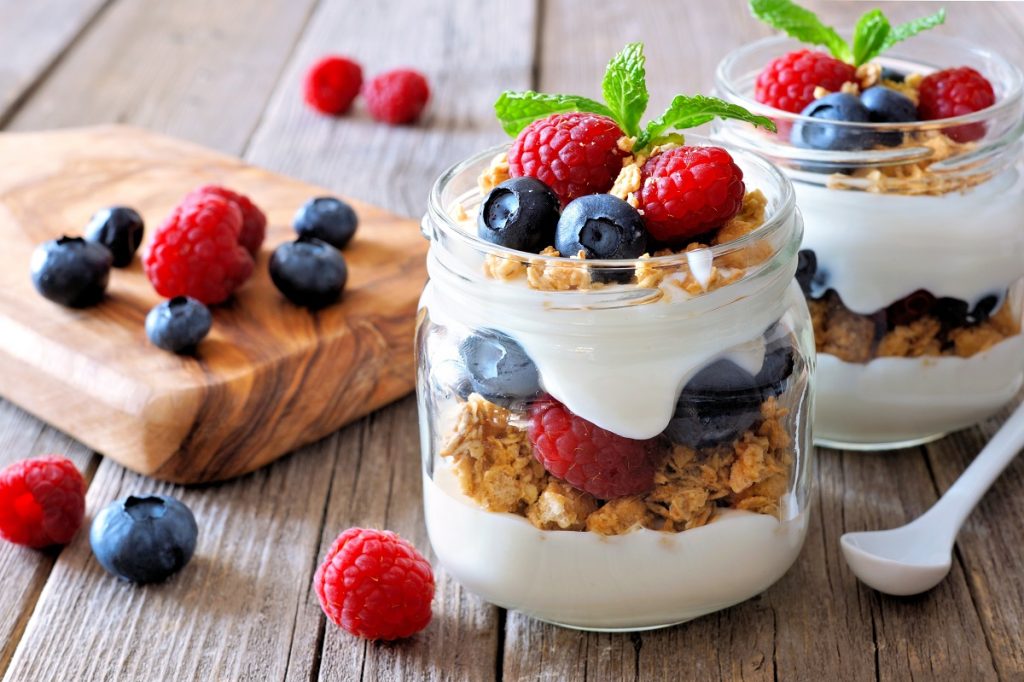 Starting With a Healthy Breakfast
Breakfast is an excellent way to start the day off right. Looking for some nutritious but easy recipes for breakfast?
Fruit and yogurt parfait: Add fresh fruit like blueberries and some granola to your favorite Greek yogurt for a delicious, crunchy treat.
Breakfast burrito: Scramble up some eggs with veggies and turkey sausage, put it all onto a tortilla shell, and voila!
Bran muffins: Bake up some bran muffins and enjoy them with a smear of nut butter.
English muffin with protein: An English muffin can be paired with anything from peanut butter to ham, egg, and cheese for a quick breakfast.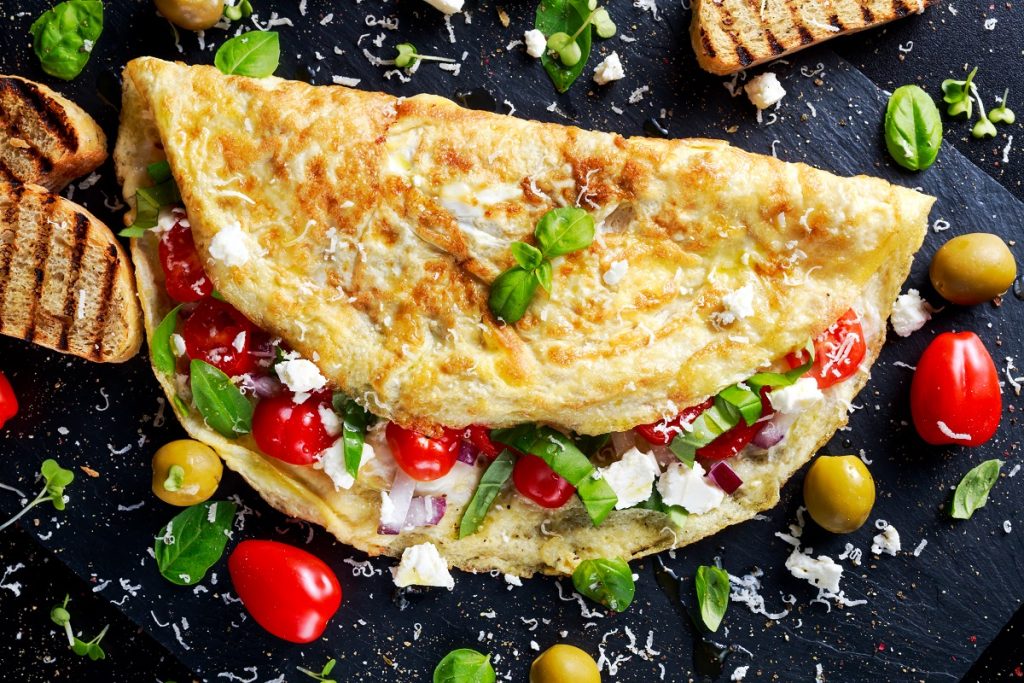 Lunch, Brunch, And Light Dinner
Don't skimp on the midday meal. Looking for meal ideas sure to please? Some simple but healthy meals can also double as light dinners, which can be perfect for senior living since many older adults start to lose their appetite.
Sandwich on whole wheat bread: To make a tempting sandwich, consider egg, tuna, or chicken salad as an alternative to boring lunch meat.
Black bean burger: Even if you have eaten red beef your whole life, sometimes adults with heart disease need to look for alternatives. A black bean burger is an excellent alternative to red meat!
Salad: Make a salad interesting by adding as many brightly colored vegetables as you can find and add unique protein sources such as chickpeas and hard-boiled eggs. Don't assume it has to include traditional meat to be filling.
Omelet: Sometimes breakfast foods create a great alternative when you are looking for a light midday or dinnertime meal. Omelets can be chock full of fresh-cut vegetables for extra nutrition. Toss in a handful of spinach for some added vitamins.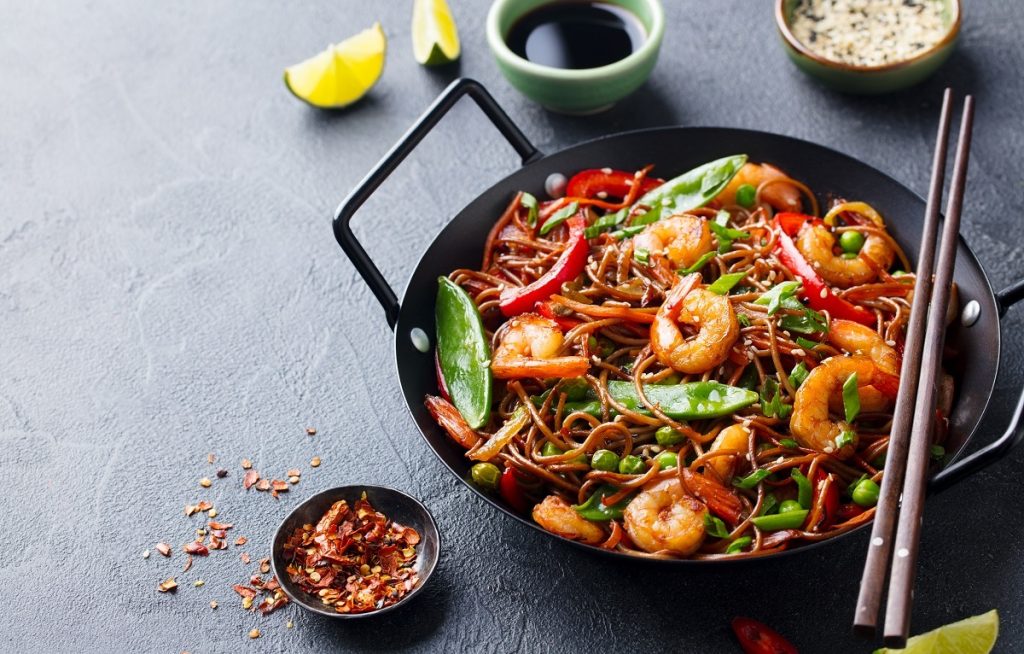 What Are Good Senior Dinner Ideas?
Good dinner recipes will include healthy foods that are interesting, savory, and easy to prep and cook. The focus should be on lean meats or alternative protein sources, fresh fruits and vegetables, and whole grains.
Stir-fry: An easy stir-fry meal can create a healthy meal from diced vegetables and meat. You don't even need to have a wok to cook it in, as any larger pan will do.
Chicken breast and sweet potatoes: Too often, we lean into traditional meals like fried chicken with mashed potatoes and gravy. Why not flip that a bit and add sweet potatoes instead? Try seasoned skinless chicken breasts in the air fryer, and you won't miss the breaded fried chicken.
Soups: Whether you are talking about vegetable soup, chicken noodles, or a lovely cream-based soup, there are so many options out there you can make without much salt or fat. If you are trying to eat less red meat, try a white chicken chili with white beans instead of the traditional kidney beans and ground beef.
Fish: Enjoy salmon, trout, or other fresh fish for healthy dinner options. You can pair it with a whole grain such as quinoa, baked potato, or a small salad.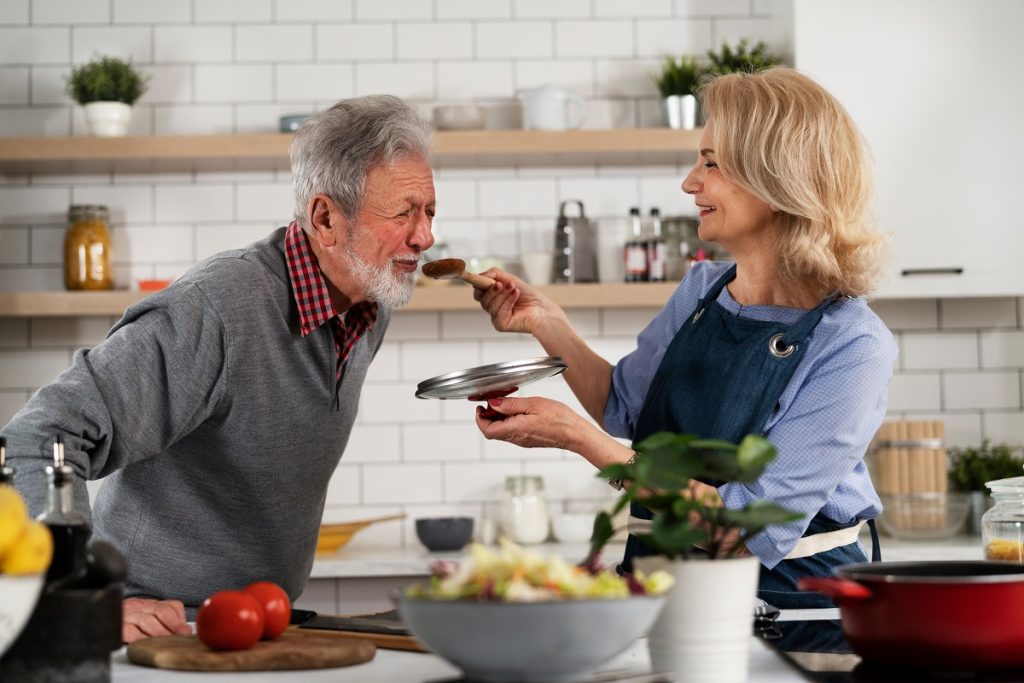 How Can You Adapt Old Favorites To Be In Line With New Food Recommendations?
Most foods can be cooked in ways that cut calories, fats, and carbs.
Let's look at Italian comfort food. Sure, Italian food can seem unhealthy with rich sauces and red meat. However, if you make your own sauce, you know exactly what is going into it. Add herbs and spices to fresh tomatoes and peppers, and use chicken or shrimp instead of ground beef or Italian sausage.
Enjoy a little green bean casserole at Thanksgiving, but find it is too full of sodium? You can make classic favorites like this with low-sodium soups. Or try making your own soup for even less sodium.
Healthy eating can be as simple as cooking with olive oil instead of corn or canola oil. Rather than deep frying foods, try making them in the air fryer. Do you love greasy, breaded, deep-fried chicken wings? Try seasoning them with cajun and cooking them in the air fryer!
How Can You Spice Up Dinner For Older Adults?
Many old standard foods are not too healthy. Although most of us love vegetables covered with cheese or dripping in butter, a healthier version is to saute a vegetable like zucchini in a bit of olive oil with non-sodium seasonings.
Following a Mediterranean-type diet is another way to keep it healthy. Mediterranean meals include many plant-based foods, all in their most natural form, cooked using very flavorful spices. Dairy and meat in moderation are on the menu, along with a sparing among of alcohol. However, a glass or two of red wine is permitted as it contains phenolic compounds with anti-inflammatory and antioxidant properties that protect the heart.
Trying to eat less salt? Many spices are excellent alternatives. Rosemary, garlic powder, onion powder, thyme, parsley, sage, and celery salt are all great spices to cook with. You can sprinkle a little Parmesan cheese on vegetables for a unique flavor.
If your doctor recommends healthy fats to improve your cholesterol numbers, there are things to consider. Fish like salmon and trout are full of omega-3 fatty acids. Enjoying snacks such as almonds provide another healthy fat. Some cooking oils, like coconut or olive oil, are healthier than other vegetable oils.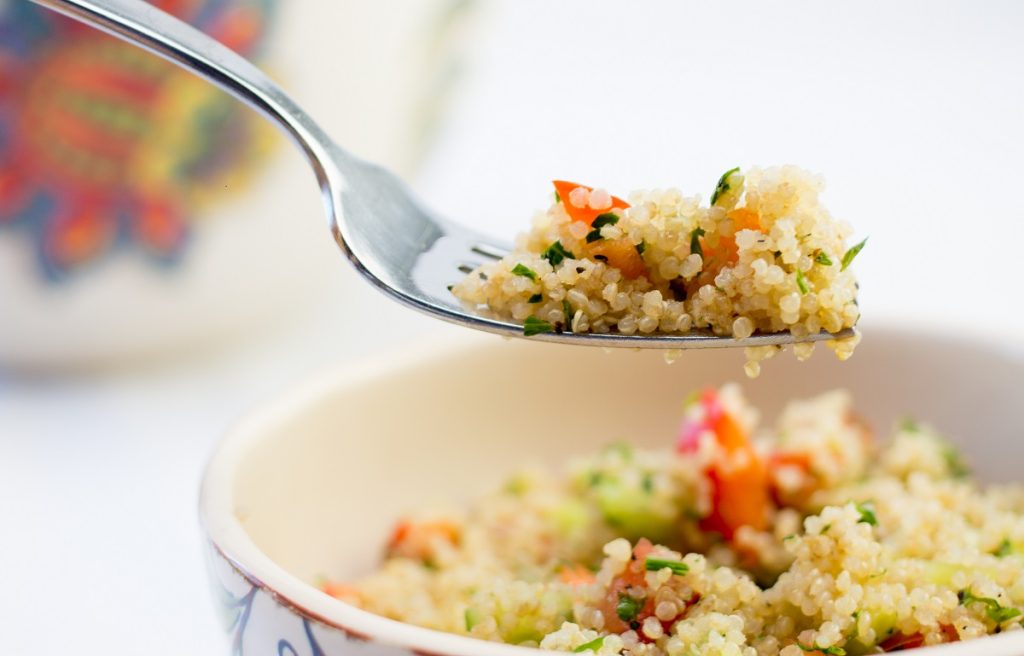 What is Quinoa, And What Can You Do With It?
Quinoa is not exactly a grain but is often referred to as a super grain because it is a great carb to add to a healthy dinner. An ancient food from South America, it is a gluten-free seed that is considered a whole grain with nutty undertones and an aftertaste comparable to brown rice. It is both soft and chewy.
Loaded with vitamins and minerals, it has more protein and fiber than most grains. It can be enjoyed similarly to a rice product or as a cereal. Although white quinoa is the most popular, the black version is rich in omega-3 fatty acids.
Quinoa can be paired with any protein source and vegetable to make a complete healthy dinner.