Having a parent live with you and your family can be mutually beneficial. However, having another generation present in your home can change or even disrupt the family dynamic. You should make sure you can adapt to the needs and habits of your parents as well as the advantages of having their companionship.
Living in a multi-generational household provides a different experience, allowing you to see things and people from a new perspective. If you're considering letting your parent move into your own house, you must carefully weigh the pros and cons of having a parent live with you.
What Alternative Housing Choices Are You And Your Parent Considering?
Before you welcome an aging parent to your home, understand that there are other living options you can consider. One is entrusting them to a nursing home, a facility designed to provide round-the-clock care to the elderly.
Another option is to send them to a senior living community. Apart from providing medical care, this community offers enriching activities such as art workshops and aerobics classes. They also have amenities typically not found in nursing homes, such as salons and gyms.
An assisted living facility is a type of senior community where additional care and more specialized amenities are available. Seniors with degenerative diseases like Alzheimer's who want to have a private or semi-private living space are usually sent to this kind of facility.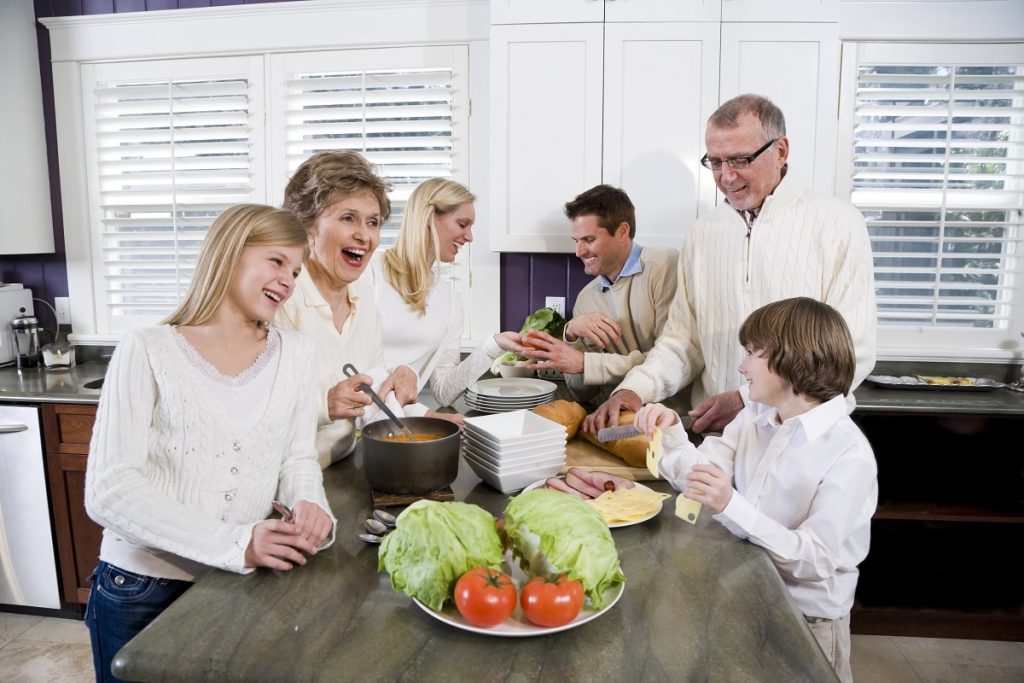 Why Do You Want Your Parent To Live With You?
According to a survey from Pew Research Center, more than 3 in 10 adults live in so-called shared households. A major driver of this trend? Elderly people who are moving in with their adult children.
And there are different reasons why you may want your parent, who is now in their old age, to live with you.
From a practical point of view, you may want to save money and share household expenses and utility bills with them. From a moral standpoint, you may want to pay things forward, be their caregiver, and personally look after their well-being. No matter the reason, know there will always be pros and cons to being in that setting.
Can You Handle The Physical, Medical, Emotional, and Financial Aspects Of A Parent Living With You?
One of the first things you have to assess honestly is your capacity.
Ask yourself: Are you physically fit to care for your parent alongside your own family? If your parent has a medical condition, do you have the stamina — and patience — to attend to their needs?
Also, should you choose to let your sick or aging parent into your home, do you have the financial means to seek professional in-home care to help you out? Even if you're doing the caregiving on your own, do you have the budget to sustain paying for their needs as they age?
Beyond being financially capable, you need to be emotionally stable: Sound mental health is vital so you can balance the pros and cons of living with your parent.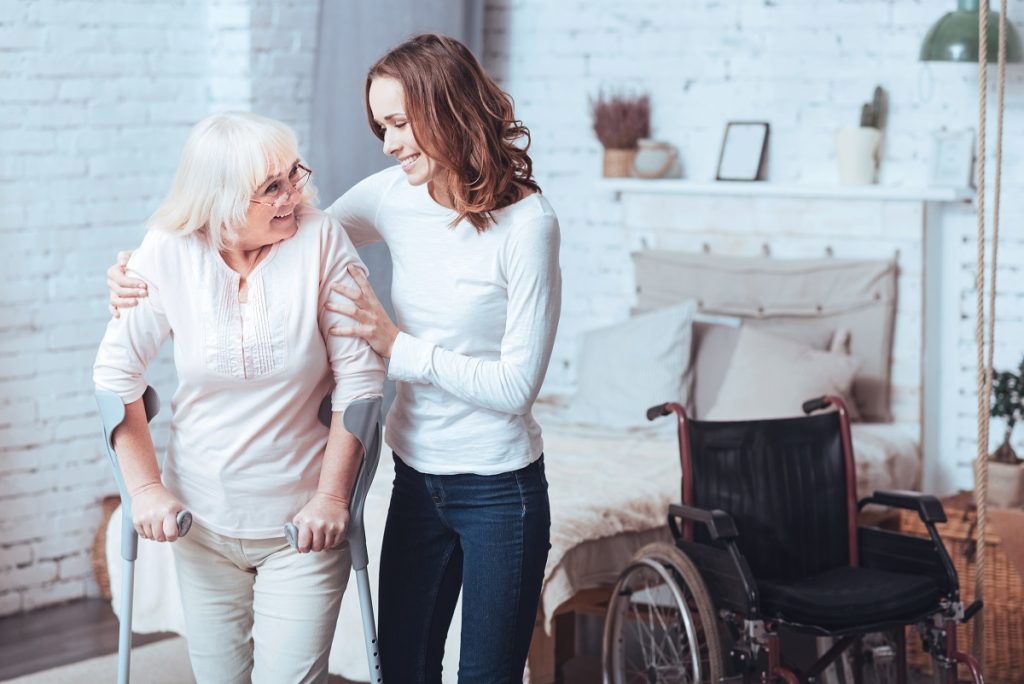 How Will Their Being There Impact The Family Dynamic?
Think about how will this big move affect your other family members. Is your partner okay with living with their in-law? How well do they get along with each other? How about your children and their grandparent?
You have to evaluate further how will your living space be changed. You need to dedicate a room for your parent(s) and enhance your home's safety by adding grab bars and ramps, for example.
Also, consider how you will remain respectful of your parent's independence and desire to be of help. Many seniors who live with their adult children still want to be relied upon (e.g., helping you with childcare).
In case they are chronically ill, and there will be a professional home care provider present on certain days, how will it affect the atmosphere and schedule in your household? The same concern is also present even if you'll be taking on the caregiving role yourself.
What Are The Pros Of Having A Parent Live With You?
Determining the pros and cons of living with your elderly parent under the same roof is imperative. Below, we tackle the advantages first:
Heeding your moral responsibility
As humans, we need to rely on each other to provide for our basic needs. Parents play the crucial role of bringing up a child and supporting them until they can — and even when they — live on their own. Though adult children are not obliged to care for their parents when they become older, taking on that moral responsibility is fulfilling.
Letting them live in an environment they're more comfortable with
Unlike alternative living options such as assisted living communities, your home is a place your parent is familiar with. Receiving personal care from you in that kind of environment is physically and mentally beneficial for them. At the same time, you and your own family can have more family time with them. That will prevent them from being overcome with feelings of isolation and loneliness.
Making finances easier
Financially speaking, having a parent move into your home is much like a two-edged sword. Yes, there will be both short- and long-term costs. But if you look at it from a different angle, it can also give you substantial savings. Nursing homes can be expensive. And if your parent has the financial means, they can also contribute to your household's living expenses.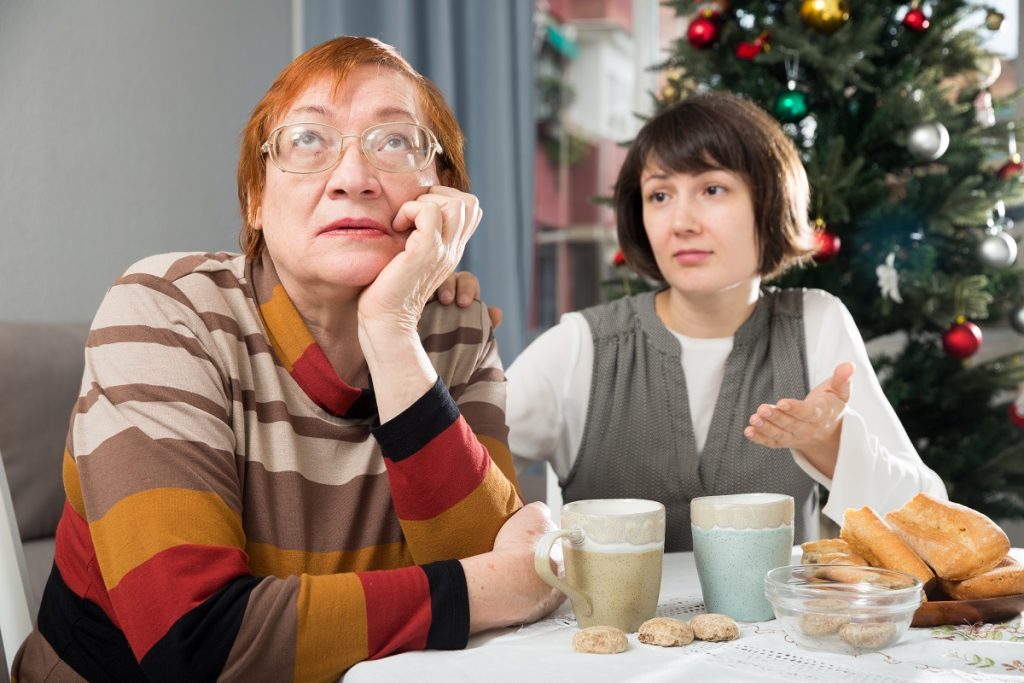 What Are The Cons?
Here are some downsides of sharing the same residential space with your parent. But just a disclaimer: These cons, like the pros above, will vary from household to household.
More responsibilities
Adjusting your personal and household routine. Assisting your parent with their aging and healthcare demands. These are a few of the huge responsibilities you need to shoulder.
Experiencing their negative traits
This pros and cons list wouldn't be complete without this topic. If your parent is living with you in your own home, it can bring up old wounds and unresolved conflicts caused by their negative traits. In the long run, you may also realize that they're not that nice to be around, especially for your kids. Or, they may become too dependent on your household.
Taking a toll on your own health
Caregiving for a parent is a full-time job in its own right. So consider how you will handle this. Will there be another loved one (for instance, a sibling) who can help you out so you can take a break? You can also put yourself and your household at risk of infections if your parent has some medical condition.
Does Your Parent Want To Be There?
There are weighty pros and cons of having a parent live with you. Life, as you know it, will change — and you have to be prepared for how your loved one will be the very catalyst of those shifts within your household.
Before making such a major decision, ask all parties involved first. These include your parents. They may be comfortable living in their own place; they just need help from some care services provider. Perhaps, they're more amenable to living in an assisted living facility instead of moving with you.
Assessing The Pros & Cons Of Having A Parent Live With You
Both your parents and your family can reap many benefits when charging a home. You must be realistic about potential negatives and discuss them thoroughly before getting your parent set up at your home.
There are different routes you can take when suggesting living arrangements for your elderly parents. But communicating with your parent — and with all other loved ones who will be affected — is the first step to making an arrangement amenable to all..