Some retirees can enjoy retirement in luxury retirement communities with higher rents and fees. They cater to "the silver tsunami" — the coming wave of aging baby boomers who are still socially and culturally active and have become accustomed to a certain quality of life.
Most senior living communities provide a wide range of events and activities like fitness classes, services like transportation, and fine dining, all combined with apartment living. However, luxury senior living communities offer the best of these, making the development feel like a five-star resort rather than a retirement home complex.
Luxury senior living communities offer all types of care services and support for your loved one. All lifestyles are available, from independent living and assisted living to skilled nursing and memory care, including treatment for Alzheimer's.
Suppose you need something more akin to a continuing care retirement community. In that case, luxury senior living communities can provide a continuum of care for your loved one, including life care and medical services, on an ad-hoc basis for as long as required.
What Is The "Silver Tsunami"?
The "Silver Tsunami" is a term used to describe the growing number of senior adults that are surviving to ages over 65. These "Baby Boomers" (people born between 1945 and 1965) are part of an American population with an ever-increasing average age.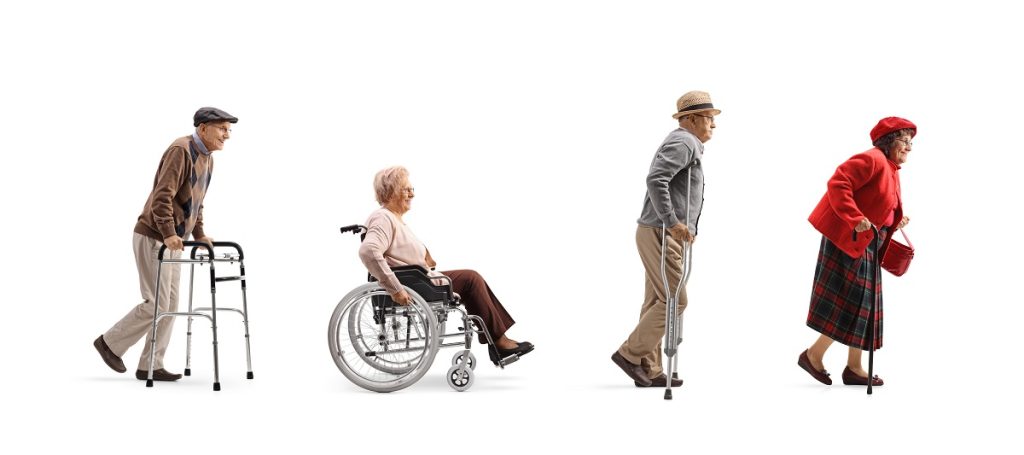 Estimates suggest that the over-65s will make up over 22% of the population by 2050. That's a rise of over 5% from today's figure of 16.9%, which means around 30 million extra patients will be eligible for Medicare and rely on the already creaking American healthcare industry.
The term Silver Tsunami is apt in that this rise in numbers represents a flood of additional demand that will be difficult to stem or satisfy.
What Are The Expectations Of Wealthy Baby Boomers And Other Affluent Retirees?
Having established successful and responsible careers and mixing with groups of friends in similar situations means that retiring baby boomers have a particular mindset regarding their expectations and desires.
They feel part of a group that has worked long, sometimes unsociable, hours in demanding roles, often putting their families second in return for an opportunity to step up the corporate ladder. After forty-something years of hard toil and sacrifice, retirement is their chance to get something back.
In other words, they feel it is time to be a little selfish.
A Focus On Wellness And New Experiences
Baby boomer retirees want to enjoy their post-career lives, meaning plenty of independence with a focus on wellness and new experiences. They spend more on consumer goods – clothing, entertainment, home improvement items – than any younger generation. The annual spend on leisure travel by those over 65 is a staggering $120 billion.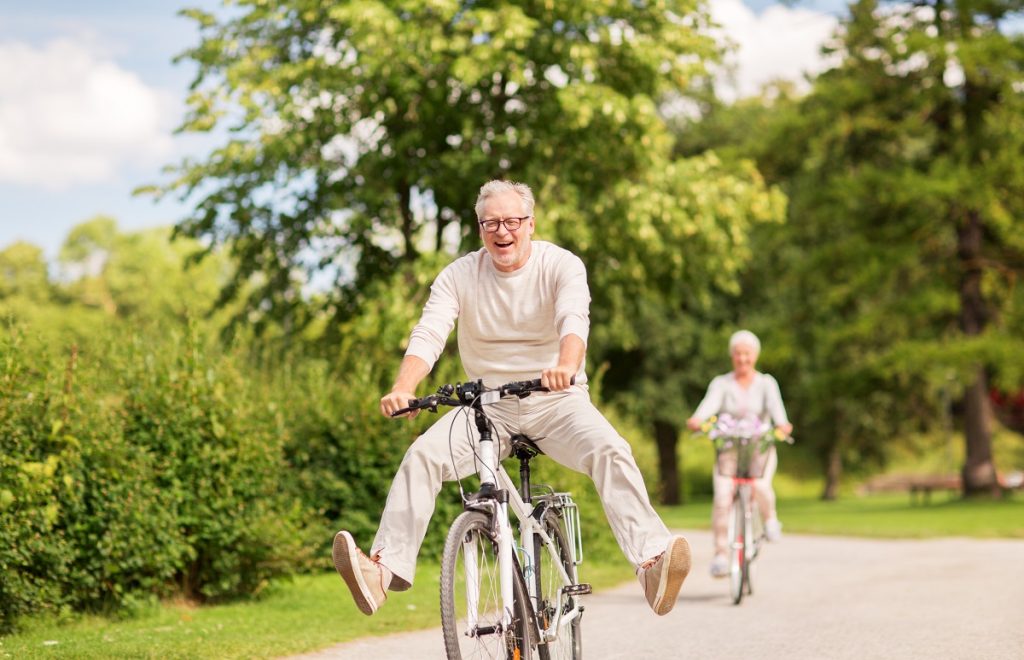 A study by the online over 50s community Gransnet reports that of 1,000 grandparents between 50 and 70, nearly 17% planned to spend all their money before they died.
Market researcher Hearts and Wallets found only 40% of participants in a study of 50 to 70-year-olds intended to leave their family members any inheritance, and 30% thought they would end up spending all their savings.
What Amenities Set Luxury Retirement Communities Apart Apart?
Luxury senior living accommodation can provide plenty of very attractive options to those adults who can afford a more expensive lifestyle.
Luxury senior living communities are usually in prime locations offering stylish housing, often on waterfronts or with stunning natural views. They will feature high-end services and amenities similar to those in an exclusive hotel or holiday retreat.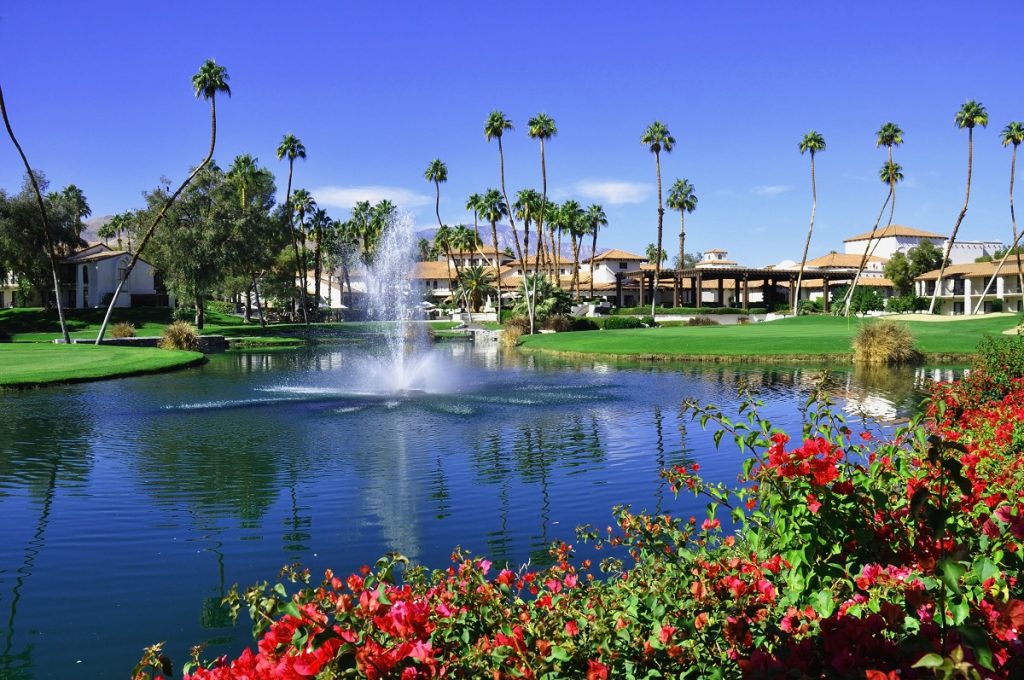 A typical apartment would typically have a large floorplan and be light and airy, with high-quality fittings and fixtures. Many feature patios or balconies. Kitchens would have the best stoves, refrigerators, and washing machines.
On-Site Amenities
On-site amenities include fitness centers, swimming pools, racquetball, pickleball, and tennis courts. Spas, beauty salons, bocce courts, and hairdressers are other common features of luxury communities.
Some larger ones have golf courses, pet salons, and even movie theaters! Services may include garden maintenance, janitorial services, housekeeping, and grocery shopping.
Transportation to hospitals and medical appointments would also normally be available.
Many luxury retirement communities are rental-only.
What Are Some Of The Most Costly Retirement Communities In The U.S.?
The Preserve at SaddleBrooke – Tucson, Arizona
Operated by Robson Resort Communities, The Preserve is about 30 miles north of downtown Tucson. The community offers panoramic views of the nearby Santa Catalina mountains, while the luxury housing contains "entertainer's kitchens" and "spacious master suites."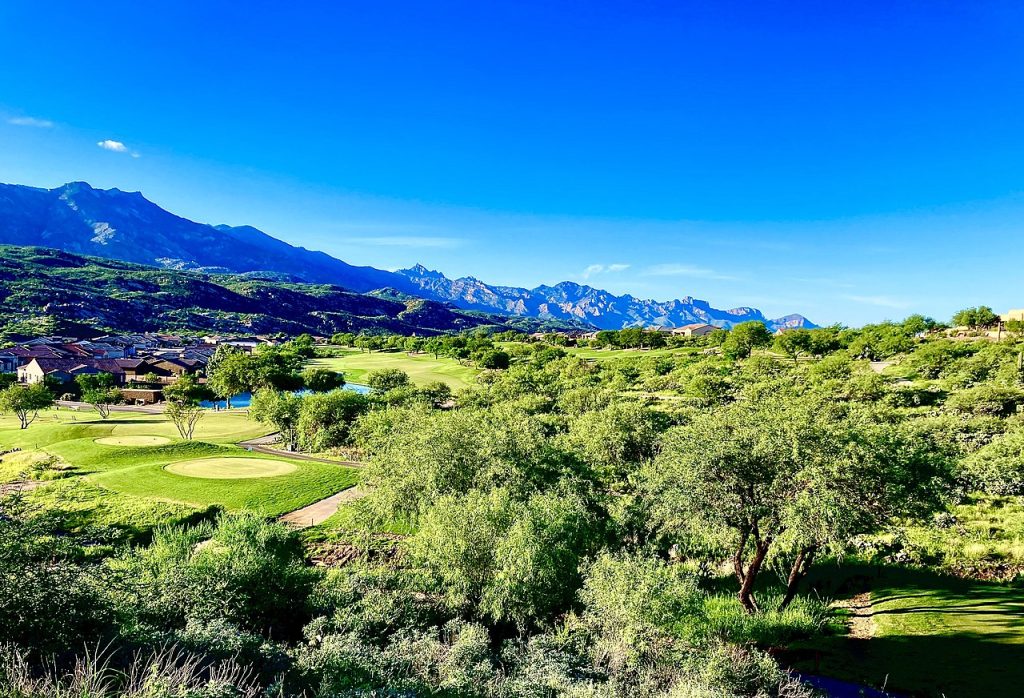 Amenities include a golf course with a large clubhouse, a theater, a softball park, a dog park, and a swimming pool. The development also features two on-site restaurants and has more than 100 activities, classes, and clubs available.
The Residences at Turner Hill – Ipswich, Massachusetts
Turner Hill is 28 miles north of downtown Boston and a short distance west of Ipswich Bay. The complex is primarily a golf course and also contains the Turner Hill mansion (on the U.S. National Register of Historic Places). The development of condominiums features housing costing up to $1.8 million.
The Victorian heritage feel is prevalent throughout the complex, which offers a cutting-edge fitness center and fine dining. A condominium association looks after a wide range of on-site amenities.
Atria West 86th Street, New York City
Atria West 86 is a luxurious apartment community lying on the Upper West Side of Manhattan, in a neighborhood well-known for its exclusivity. With a 24-hour concierge, door attendants, and emergency alert systems in each apartment, residents feel well-cared for and safe.
All-day dining is available to residents in their dining room, formal restaurant, coffee shop, or bistro. Those who need help can get an escort to dinner or events, along with any assistance they need.
The development offers art classes and writing workshops. Residents can enjoy on-site Jazz Foundation performances, New York Mandolin Orchestra rehearsals, guest speakers from NYU and the Israeli Consulate,and group outings to Broadway shows.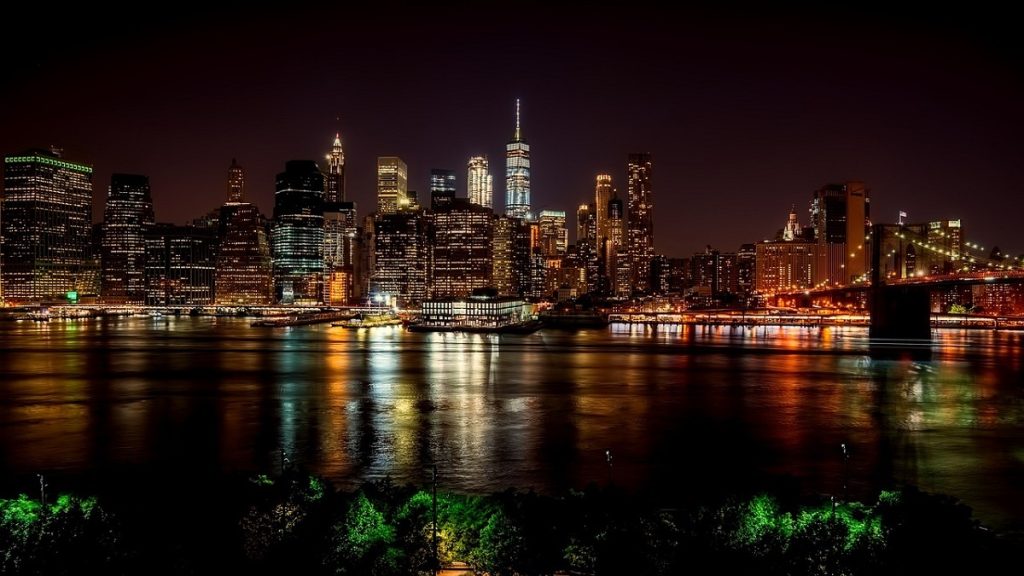 After a busy day or tai chi classes, civic and volunteer efforts, and shopping, they can work out or relax in the penthouse fitness center and salon or enjoy the high-end amenities of their suite.
Renting an apartment in this community would cost a monthly minimum of $7,500.
The Villages – The Villages, Florida
The Villages in Florida is the largest active-adult community in the world. It has 70,000 homes and 3,000 activities and clubs, including over 50 golf courses!
The Village is about 60 miles northwest of Orlando. Its coldest month is January, with an average low of 47°F and a high of 69°F.
The Villages has several designs of homes available, ranging from patio villas to four-bedroom houses. Residents have free lifetime access to every campus golf course and country club! There are also several fitness centers and other recreation facilities.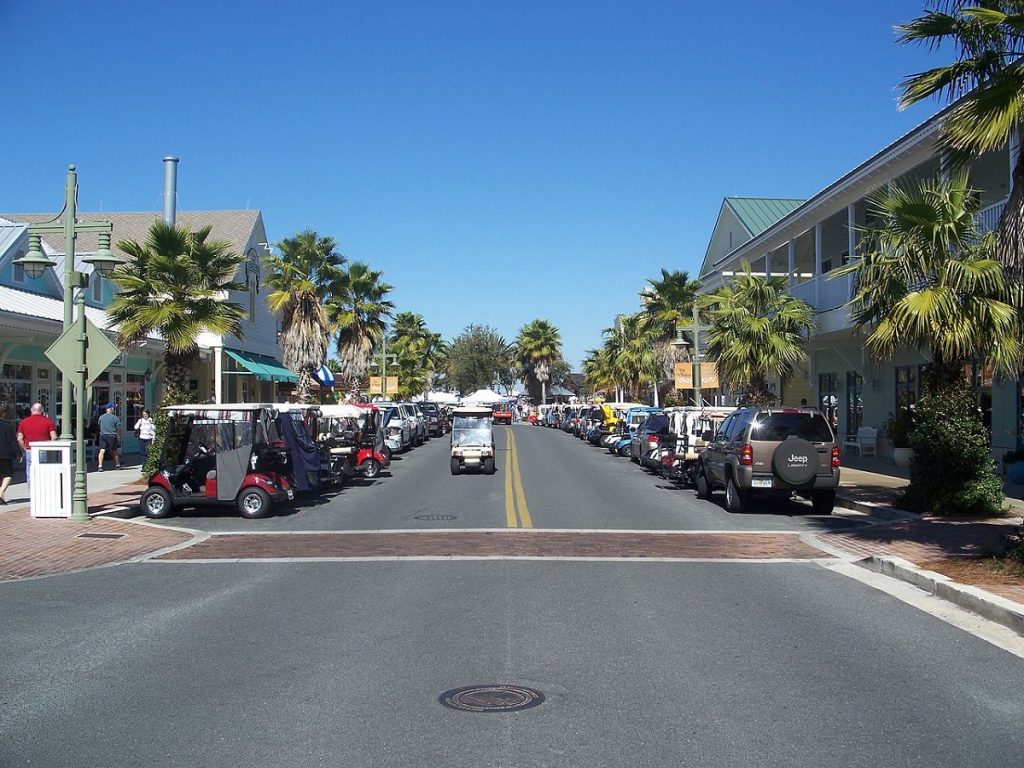 Being so large, it has three town squares used for socializing and holding cookouts. The Village also features several on-site stores and restaurants; there is even a center for the performing arts!
Del Webb at Lake Oconee – Greensboro, Georgia
Del Webb at Lake Oconee is a 55+ retirement community about 80 miles east of Atlanta in Greene County. It is a gated, golf-cart-type community featuring fantastic scenery and resort-style amenities. Located on the shores of the lake, this is the perfect place for retirees who enjoy fishing, canoeing, or sailing.
The community homes offer large, open kitchens, well-appointed dining rooms, several bathrooms, and suites for guests,
The surrounding area caters to urban and rural tastes with great shopping and access to many camping grounds.
The Sequoias, San Francisco Bay Area
The Sequoias features a cosmopolitan lifestyle typical of San Francisco. The community is within a tower block about two miles southeast of the Golden Gate Bridge.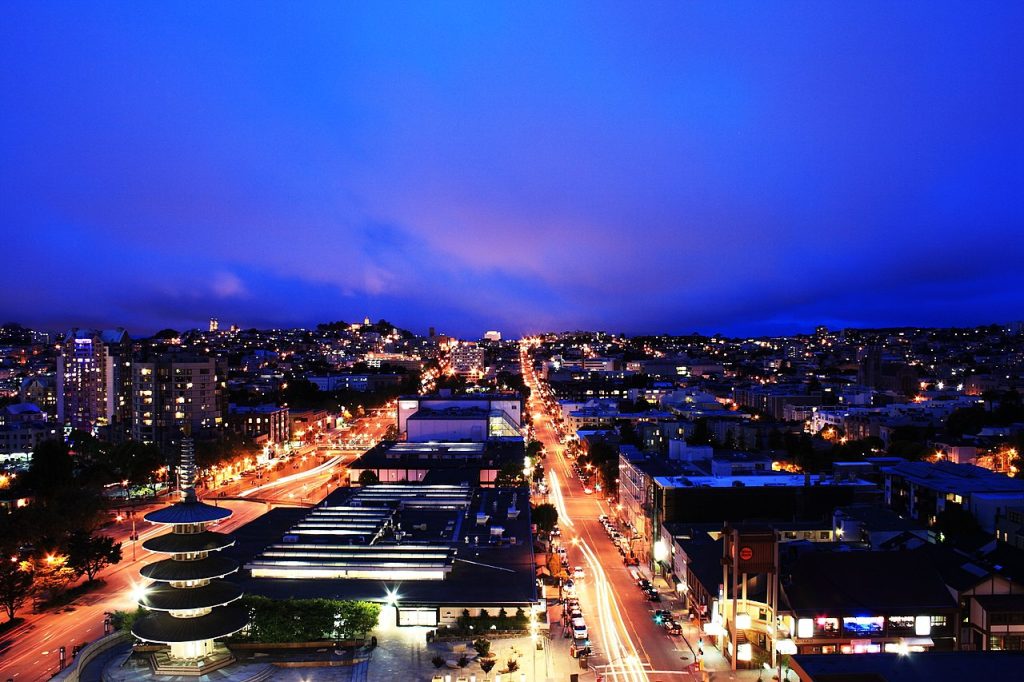 Its apartments are bright and attractive and come in three types: studio, one-bedroom, and two-bedroom.
The community offers art studio classes, Tai Chi, creative writing, sewing, gardening, musical recitals, and art history. There are housekeeping and linen services available too.
The block also has five gardens and a seven-story atrium.
Coterie Cathedral Hill, San Francisco, California
Cathedral Hill is a luxury senior living community in the center of the Bay Area of San Francisco, California.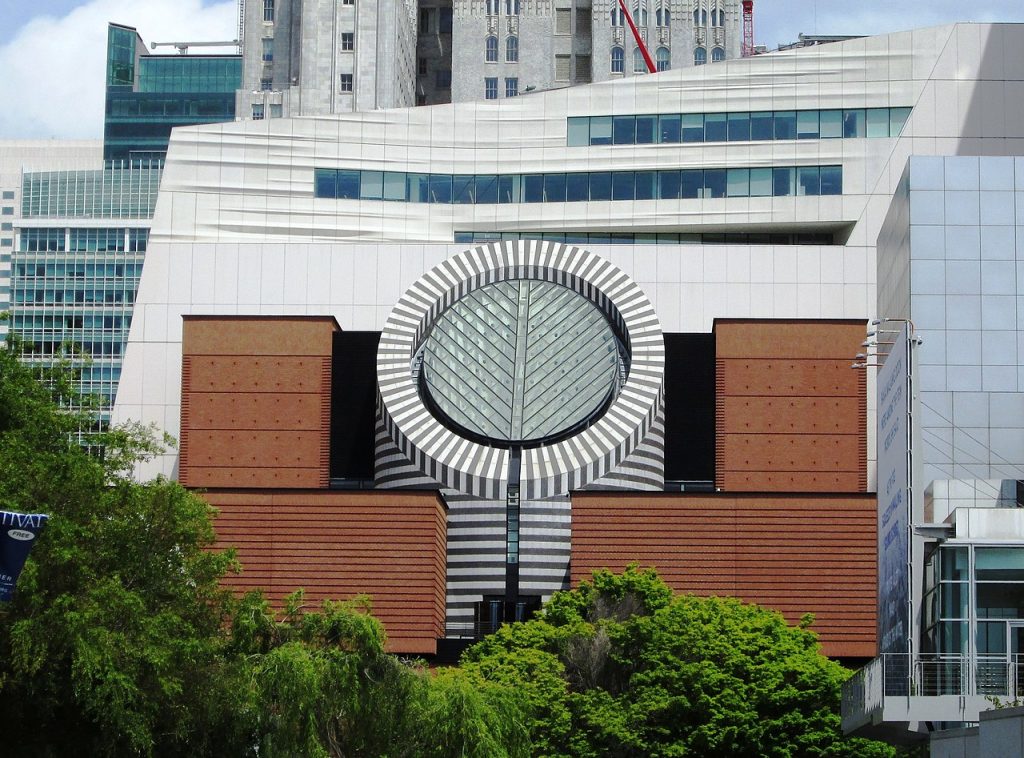 Monthly prices start at $8,200 for a studio and go up to $23,800 monthly for an assisted living/independent living, two-bedroom apartment of 1,000 square feet.
Do High Costs Make The Communities The Best In The U.S.?
The sheer number of amenities, activities, and aspects of medical care means you will never have to move from the more luxurious communities.
You will get what you pay for in terms of the quality of homes, appliances, and standard of community facilities. The features will cater to your every whim and desire as long as you can afford the high costs.
A carefully designed fitness plan and varied and stimulating mental health activities will help maintain your quality of life. Plus, the food will be of a higher standard, thus providing you with another health benefit.
A more expensive community means the operator can afford the best medical staff to be present on-site. The advantages of more-skilled nursing care, for example, can improve your quality of life immeasurably.
Luxury retirement communities usually have a lower staff turnover due to higher wages and better benefits. Staff staying in one place can offer more consistent care since they are familiar with the residents and their particular problems.
Are There Disadvantages To Living In These Communities?
The obvious disadvantage is the effect living in a luxury community will have on your bank account. They are hideously expensive and may charge exorbitant fees if you decide you wish to leave.
Forbes.com says that monthly rentals at luxury communities in southern Florida can start at $6,000 and reach as high as $12,000. The cost of senior luxury living is 30% higher than the non-luxury options. Gensworth.com reports that assisted living costs in the U.S. average about $4,5000 monthly.
Extracurricular Activities
Many health insurance policies, including Medicare, won't include longer-term medical care in senior living communities. Long-term care insurance sometimes provides memory care, skilled nursing care, or luxury assisted living. However, it doesn't tend to include independent living.
Many luxury communities can try to justify their prices with high numbers of extracurricular activities and amenities. Some of these will be useful or interesting, but you may find you attend them simply to convince yourself you are getting your money's worth.
Take time to consider what your long-term retirement will consist of. You may conclude that you would be just as happy in a more modest, intimate, and cheaper environment.
You will also have more money to leave your family!