Within a community, intergenerational programs can tap the talents of one age group to meet the needs of the other with volunteers of different agent groups. Programs like this encourage understanding, appreciation, and tolerance between groups.
People often talk about the "generation gap," but the young and the old can be of great help to one another.
Intergenerational programming is now an important trend, standard practice, not an anomaly, that pulls generations together to benefit the greater good. Young people and older adults can learn from one another in ways neither had likely considered. Everyone benefits by breaking through those barriers and finding activities for them to do together.
What Are Intergenerational Programs?
People across two or more generations can be brought together as generations united to promote a higher level of well-being for all involved.
Youth has energy, enthusiasm, and the ability to grasp information quickly, while older adults have experience, patience, and time on their hands. When the groups come together, great things can happen as seniors mentor young people or young people bring an understanding of technology and caring that helps combat social isolation as the groups work together to pursue various initiatives.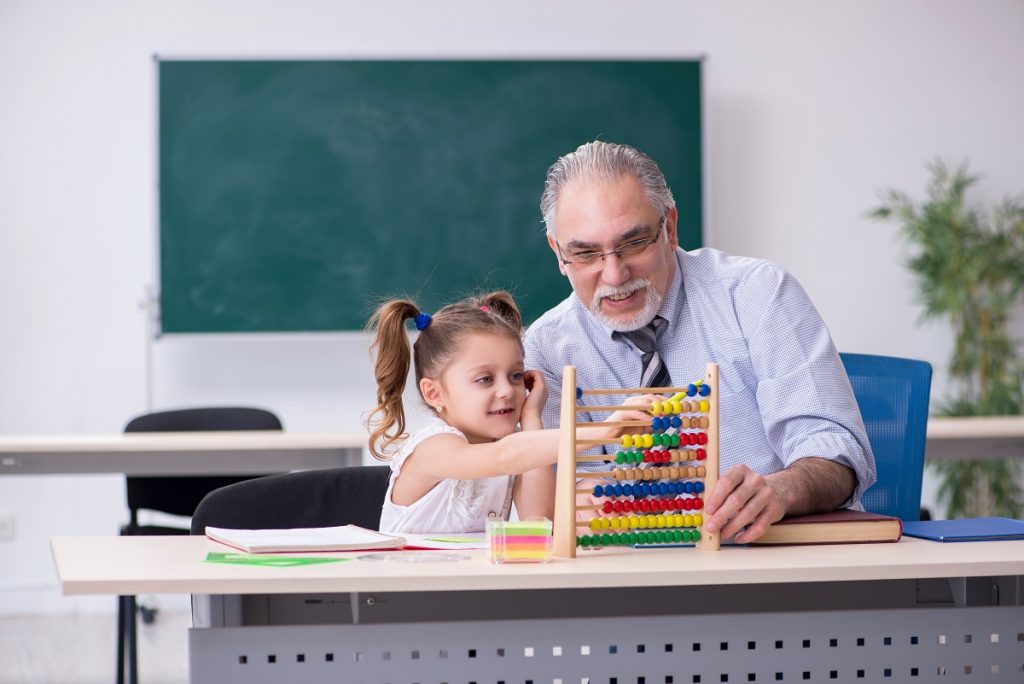 The common denominator is that they all involve partnerships to connect older adults to younger generations in a way that is mutually beneficial.
How Are Programs Different From Intergenerational Activities?
Intergenerational activities are less formalized and do not necessarily have a permanent structure. An activity can be something impromptu. For example, volunteering to go down to the local senior center and put on a one/off painting class is an activity.
However, if you create an organization for young people to mentor older people in learning how to use technology, and that organization meets regularly, recruits volunteers, and publishes your meeting dates for classes and help, that is a program. So is an organized month-long plan for seniors to go into community centers and teach kids to cook simple foods.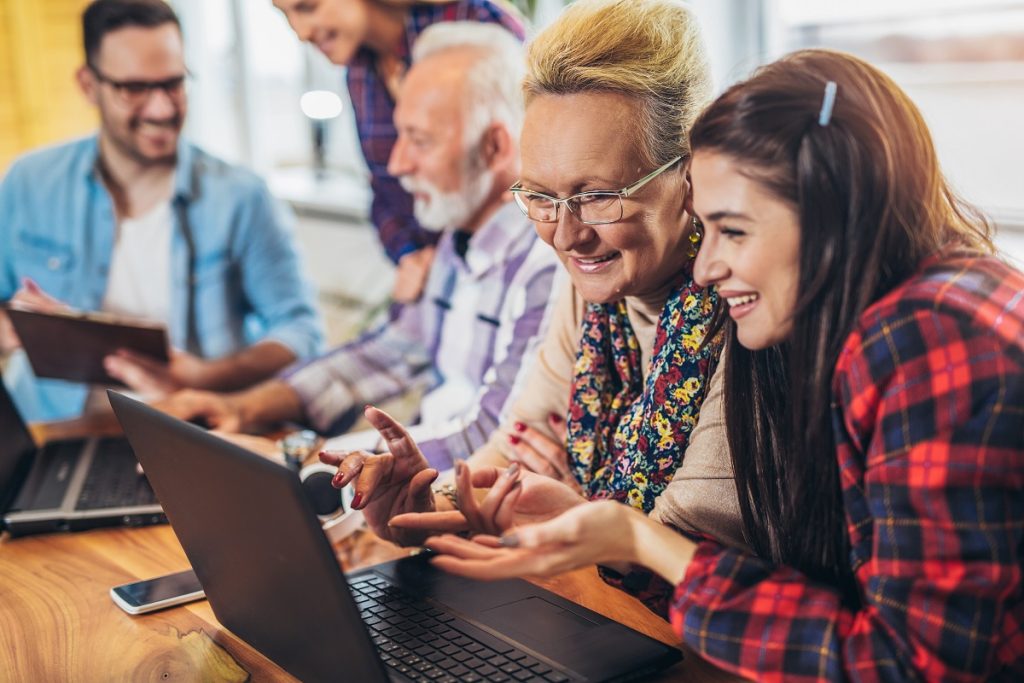 Sometimes nursing homes offer activities where younger people can get involved, such as inviting people to call Bingo out or helping with a craft class. Those are activities.
Why Do We Need Intergenerational Programs?
Intergenerational programs have many benefits for everyone involved. Benefits of intergenerational programs include:
Physical Wellness: The senior citizens who participate in these programs often see increased physical wellness. Sometimes this is because they are moving around more, and other times it is simply because their renewed sense of purpose has them eating and sleeping better.
Mental Health: Along with the physical benefits, seniors often experience a boost in self-esteem and improved mental health. Too often, older adults feel like they are no longer contributing members of society or the family. These programs can change that.
Quality of Life Improves: This can be true for the elderly people, their family members, or community volunteers. Community service or service to family can make you feel better about yourself in a variety of ways and for various reasons.
Relationships Built: Whether there are high school students volunteering or family grandchildren volunteering to help grandparents, everyone gains from the relationships built through these experiences.
Skill Building: All involved can gain new skills. Both older people and younger people have skills to share. Young children bring energy and excitement to a facility. Teenagers are good at facilitating technology lessons, such as learning to use social media. Older adults can teach things they are good at. Everyone wins.
Who Benefits From Intergenerational Programs?
Everyone benefits from intergenerational programs. Senior citizens who volunteer in an elementary school, listening to children read and helping the children feel useful as they benefit kids. Teenagers who teach seniors how to use smartphones learn from the experiences of those they are helping as they do something to keep seniors safe and connected.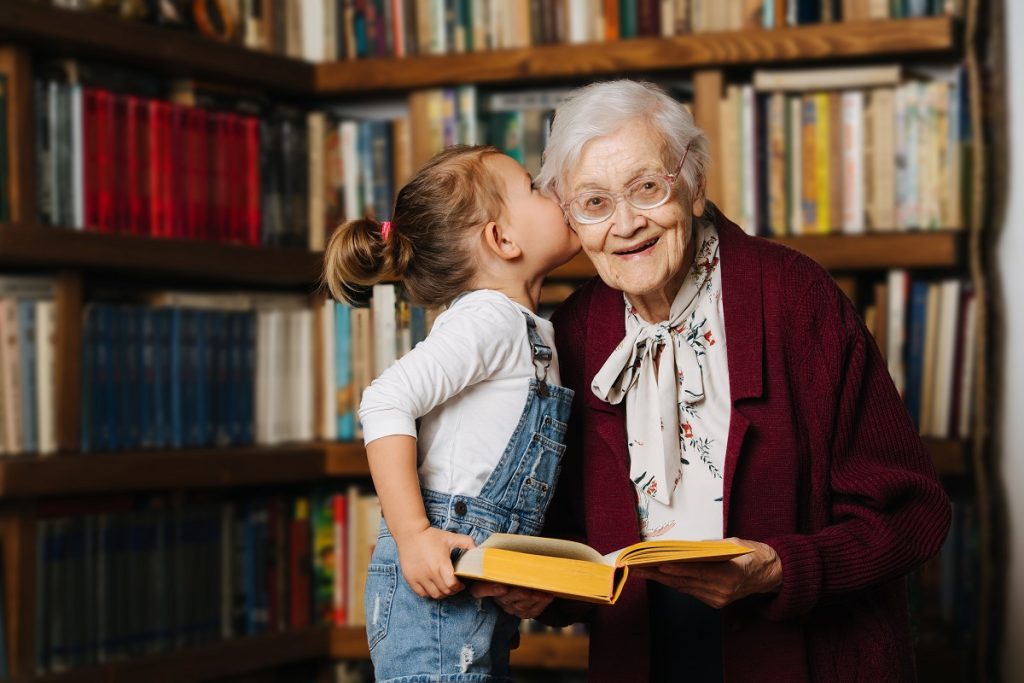 A mentoring program aimed at helping young mothers learn parenting skills helps both the volunteers and the young parents. In other words, everyone wins.
When my son was young, his preschool was in the basement of the nursing home. I questioned this, and the director said that just seeing the preschool children raised the residents' spirits. Imagine what would happen if they all interacted regularly. A shared site is quite a widespread practice today.
What Is Some Example Of An Intergenerational Program?
How Have They Been Successful?
The programs noted above are successful on many fronts. Senior living is often improved by these intergenerational approaches. Caregivers state that having others invested in the lives of their elderly parents takes some of the emotional burdens off their shoulders.
Offering interventions in areas where others need help makes everyone feel valued and useful. This can be true when teenagers help older adults or when the elderly read to children in elementary schools or volunteer at a childcare facility.
These relationships can also help to break down negative stereotypes that these different generations have about one another.
What Programs Work Best If They Are Intergenerational?
Intergenerational programming works best when you can find common ground or mutual interest with the groups of people. If teenagers want to learn to knit and you have seniors willing to teach them, the program is likely to succeed.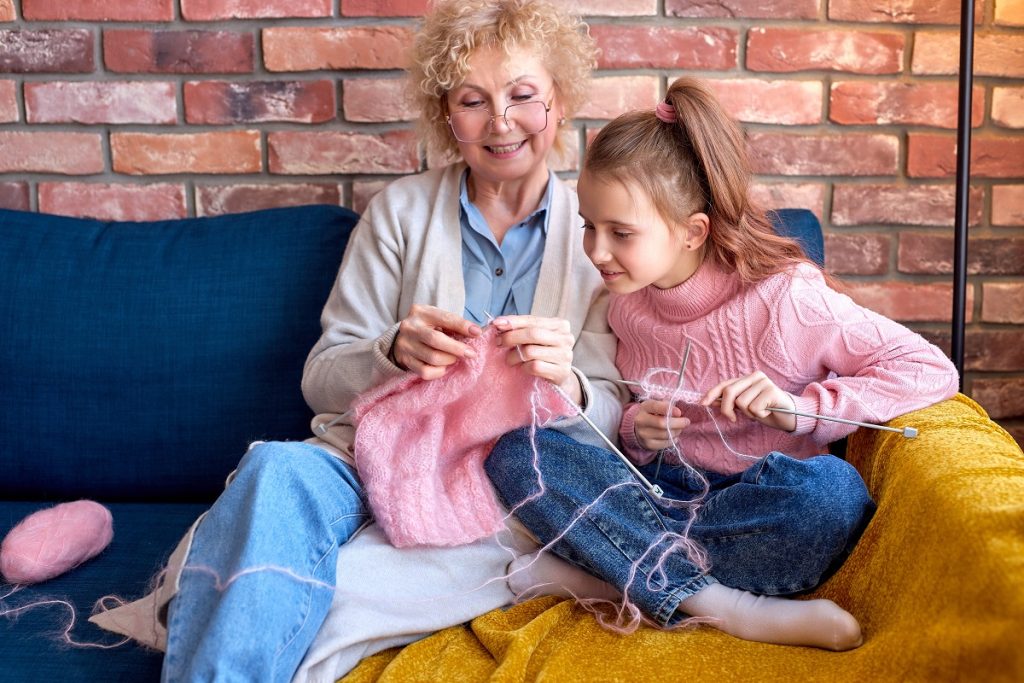 Another reason they succeed is if the volunteers can see results. For example, there are programs where older adults volunteer to cuddle and rock babies in hospitals when their parents are unavailable for various reasons. Did you know that babies are more likely to thrive if they receive more human contact in the first weeks of life?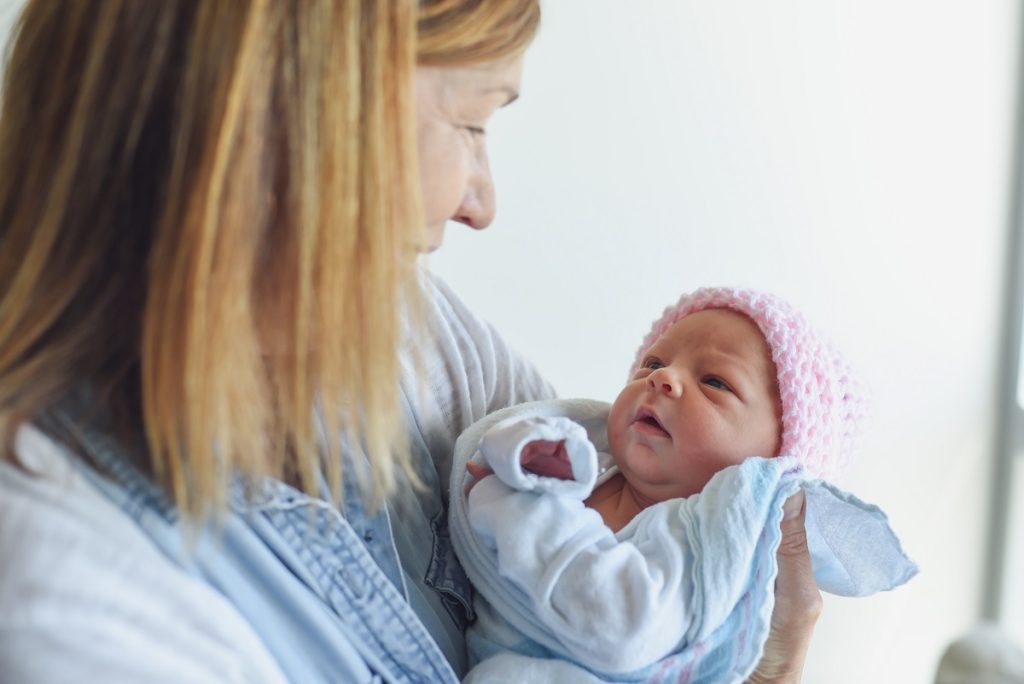 When you have groups working together who are unlikely to judge one another or bring preconceived notions to the table, there is likely to be a success. Having elderly work with elementary children is an example of this. Small children don't bring prejudices in with them. They just embrace whoever is in front of them.
People want to feel valued as people within a society. Intergenerational programs are a great way to achieve that for people of all ages.