Providing in-home care for elderly parents can be exhausting, but is often a more economical choice than many senior living options. Fortunately, there is plenty of help available to make it work for you, while proving the care your parents need. Available financial options may help too.
Watching someone you love struggle as they get older can be heartbreaking. As you wrestle with the decision of whether to use assisted living, nursing home, or in-home care services, there are so many considerations.
How do you know that your loved one can no longer live independently in their own home? Where do you turn for support? How do you finance the care your loved one requires?
How Do You Take Care Of An Elderly Parent At Home?
When loved ones start to age and have declining health, it can be challenging to ensure they receive the best possible care from a physical and emotional perspective. Often, senior citizens prize staying in their own homes as long as they can. There may come a point where they need more care, so they move into your home.
In either case, the question remains the same: Can you adequately meet the care needs of aging loved ones without having medical experience?
Fortunately, there are many agencies you can turn to with varying degrees of care options. You are not alone. Whether your parent or spouse has medical needs, dementia, or requires assistance with personal care, there is an agency to assist.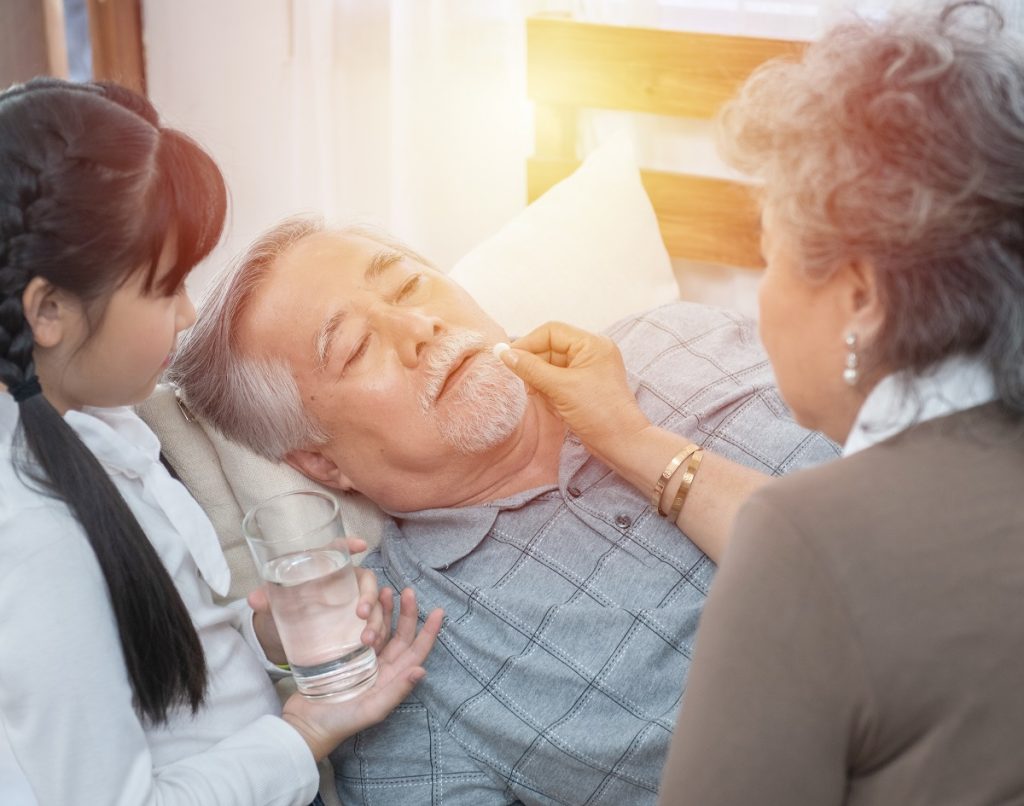 What Is The Difference Between In-Home Care And In-Home Health Care?
Home care will offer the family in-home support that is not medical in nature. This could include meal prep, light housekeeping, laundry, companionship, etc. These services usually require payment out of pocket unless a family member can provide them.
Home health care is exactly what it sounds like: health care at home. Medical caregivers work on a care plan to ensure that the person's health issues are adequately addressed while keeping them where they wish to be: in their home. Sometimes staying in the house where they have lived for years is the last bit of security they feel like they have left.
Home health services are more costly to purchase, although health-related services are more like to be reimbursed by insurance.
What Are The Benefits Of Taking Care Of Your Elderly Parents At Home?
Caring for elderly parents or a spouse at home has many benefits.
1. Saves Money
Getting care in your own home is less expensive than staying at a live-in facility such as a nursing home or care unit. Even when the costs of home health care nurses, aides, and other professionals are taken into account, home care offers cost savings.
2. Builds Relationship
Care providers find that they develop a relationship with their patients. When children when looking after their parent's needs on a daily basis, relationships can deepen or even be rebuilt.
3, Emotional Support
Growing older and struggling with health issues can be hard. Who better to offer emotional support than a loving family member?
4. Comfort for Loved One
Your loved one will be more comfortable in their own home than elsewhere.
5. Fulfilling Role
Although it is not for everyone, taking care of your family member can be very fulfilling. Just be sure you don't try to do too much alone, or you might suffer from burnout.
6. Personalized Care
Home health nurses and other caregivers brought into the picture offer customized care to their clients.
7. One-to-One Attention
Since your loved one is getting personalized care in their own home or yours, the care is very individualized, and you have the caregiver's undivided attention.
8. Peace of Mind
Worried about mom or dad as they grow older? Personally overseeing their care will give you peace of mind.
Assessing Whether You Can Meet The Needs Of Aging Parents
As you consider if you can meet the needs of your aging parents or if your parent needs more caregiver support than can happen in the home, there are many things to consider.
1. Accessible Surroundings
When seniors want to age in place, some modifications are necessary at the home. Simple additions of grab bars in the bathroom, chairlifts, railings on stairs and porches, replacing door knobs with levers, or adding a ramp make the home safe. If the modifications are too costly, living at their home may not work.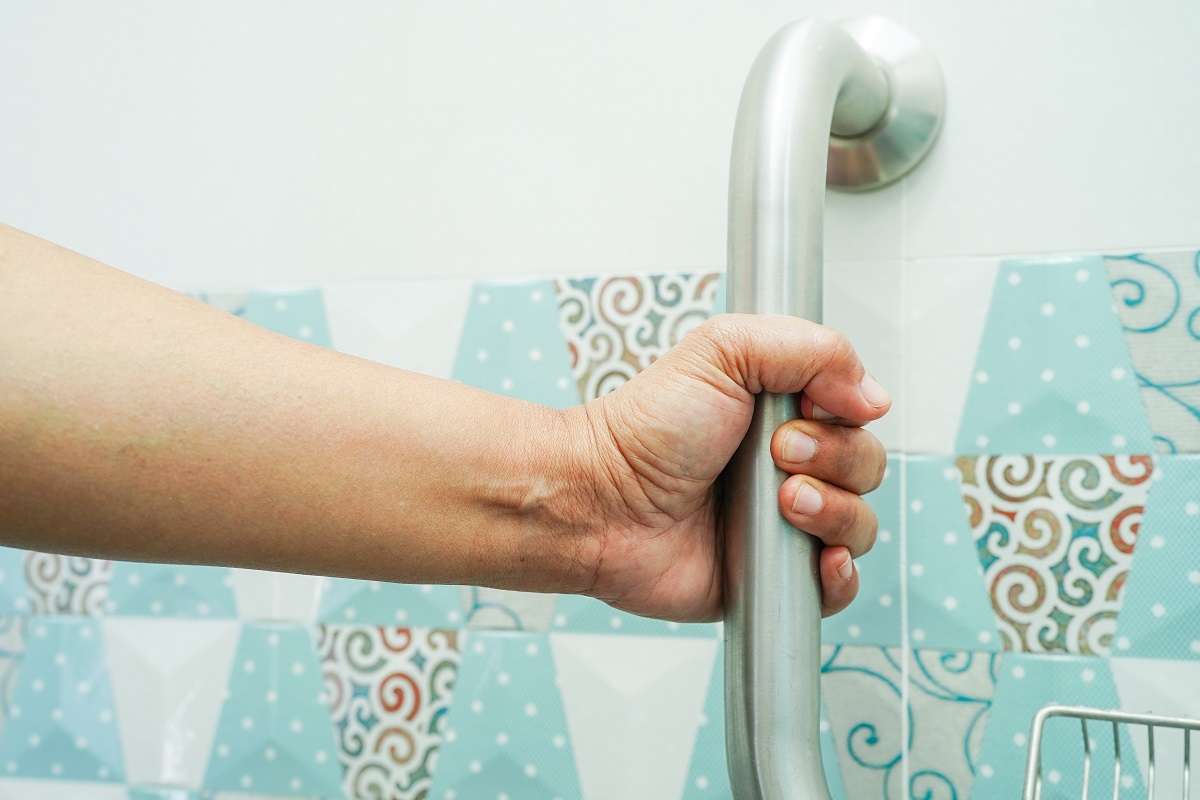 2. Home Safety
Are you concerned about whether your loved one is safe in the home? Do they leave stove burners on? Or are there too many stairs to navigate?
3. Cognitive Awareness
If your loved one is suffering from dementia or Alzheimers, you need to carefully consider changes as they occur. Elder care safety becomes a very big concern with seniors who are losing cognition.
4. Medical Support
Those who need a great deal of medical support regarding medications, wound care, or other types of nursing care may require more assistance than you can handle in the home.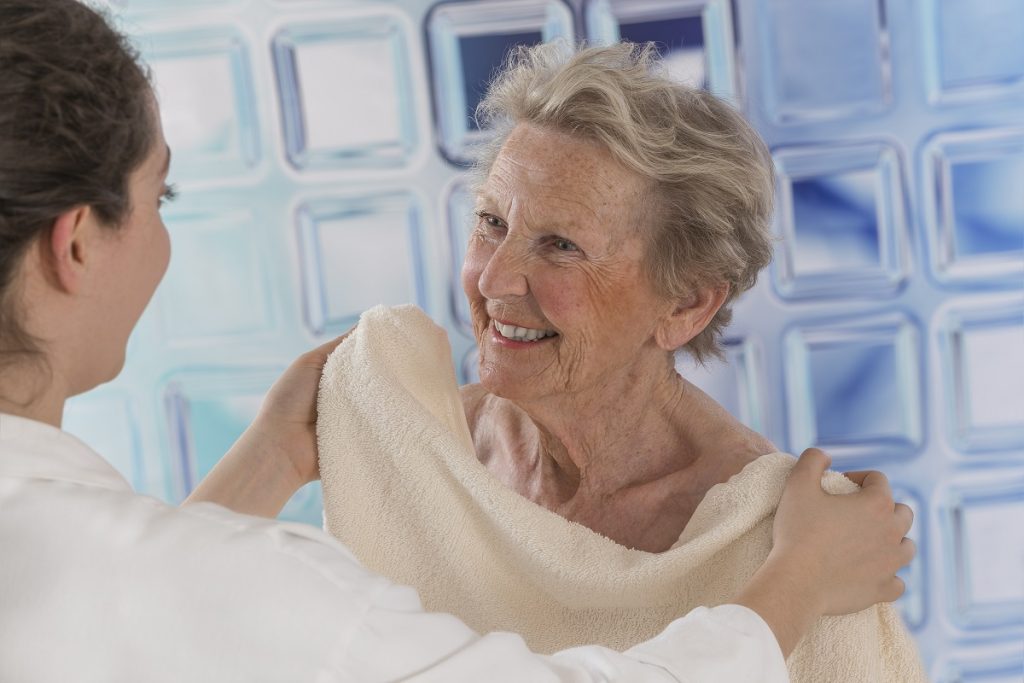 5. Personal Hygiene
Care services, especially geared toward bathing, may be needed to be sure your loved one's personal hygiene needs are being met.
6. Mobility
Does he or she struggle to get around the house? The inability to navigate on their own is a big obstacle to independence for some older adults.
7. Mental Health
It is not just physical well-being that matters. Often older adults suffer from depression. Of course, there are other mental health concerns that may exist.
8. Changes in Appearance
One of the outward signs of a person who needs to start considering senior care includes changes in appearance. If your mom or dad always looked very clean and well groomed, changes to that could signify trouble.
9. Struggling with ADL
ADL, or activities of daily living, can get difficult. If your loved one is unable to perform normal daily tasks, it is time for help.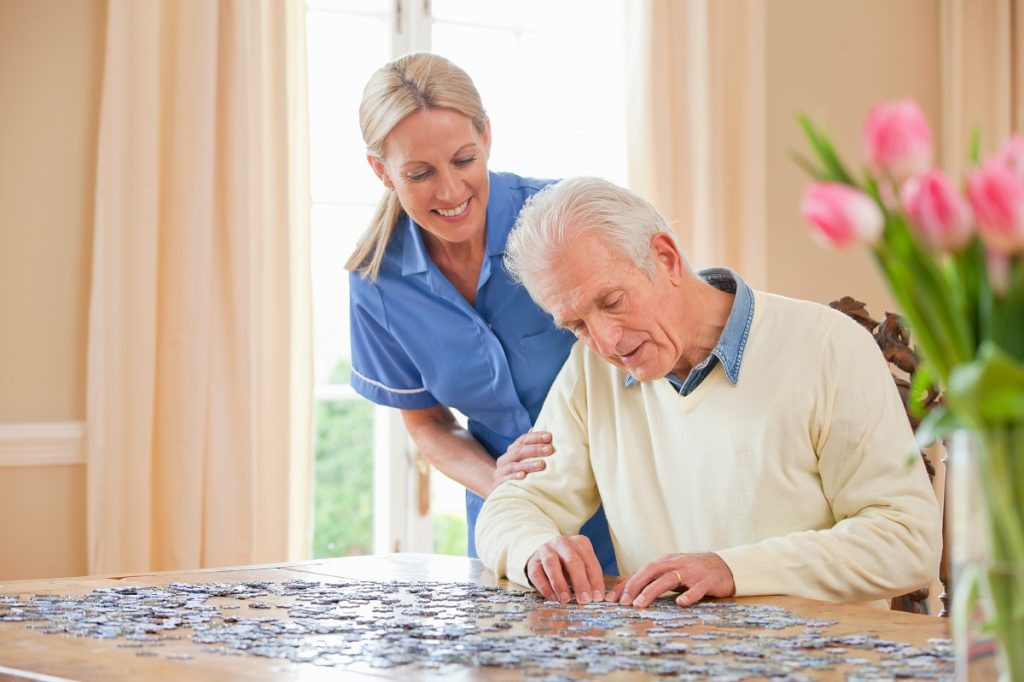 Finding Help Arranging For In-Home Care For Elderly Parents
1. Adult Day Care
Consider adult day care if you want to keep offering care in your parent's home, but your parent cannot be left alone while you work. This ensures your loved one is safe. Plus, they get out of the house, interact with others, and have something to do.
2. Companion Care
Not everyone needs professional caregivers with nursing skills. Companion care is much less expensive than nursing care.
3. Family Caregiver
Caregiving responsibilities can often be completed by family members who move in or drop by on a regular basis. This can help keep costs lower.
4. Area Agency
Reach out to any area agencies that can assist you. A local senior center, social services, assisted living community, and nursing home might have advice for you if you are struggling with navigating this.
5. Respite Care
If you are a full-time caregiver for someone, you can get very burned out. Respite care helps you get some time away from the difficult task.
6. Support Groups
As a caregiver, it can be a struggle to balance your personal life with taking care of a loved one. There are support groups to help you.
Ways To Pay For Needed Services For Your Parents
1. Share Care
Perhaps you know someone who also is in a position of needing support in caring for a loved one. Can you help one another out?
2. Long-Term Care Insurance
Some people have coverage that will help with some of the costs of extended care.
3. Reverse Mortgage
This is an option if their home is paid for. The reverse mortgage pays out to the homeowner to help with expenses. The home is then sold when the person passes away.
4. Cash from Life Insurance
Sometimes, you can cash in on a life insurance policy.
5.Veterans Affairs Bureau
Those who have served the country may qualify for assistance from the VA.
6. Medicare
Medicare kicks in to help pay a home care agency if the person requires skilled care.
7. Medicaid
Services that are medically necessary may be covered by Medicaid for those with very limited resources who qualify.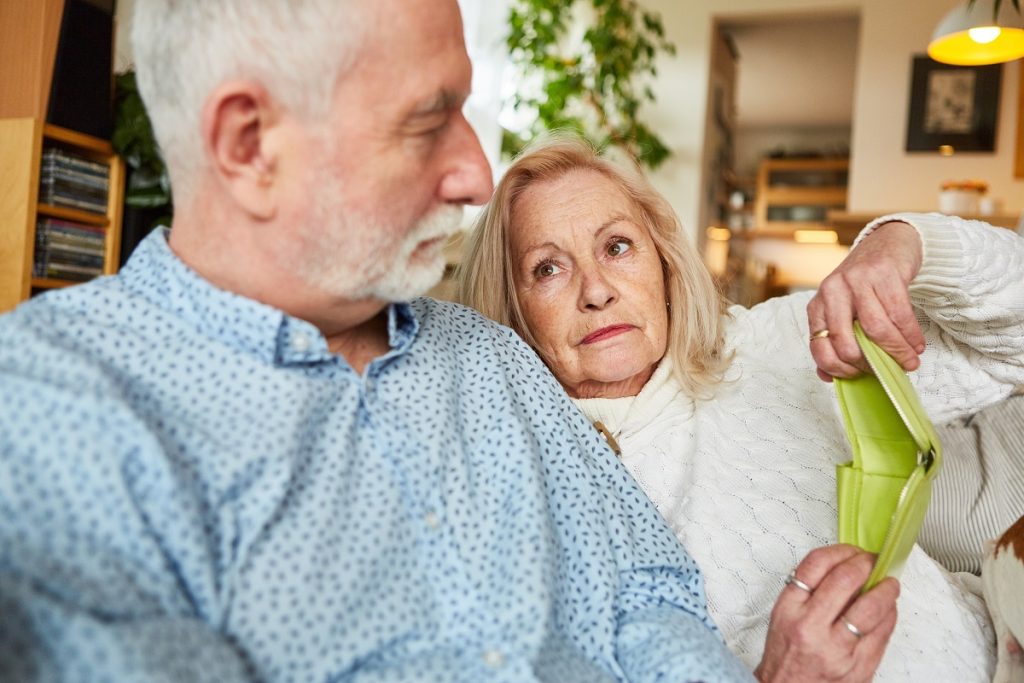 What Do You Do If You Have An Elderly Parent With No Money?
As mentioned previously, you should look into Medicare and Medicaid. Veterans should check with their local veteran's bureau. Do they own their own home? Can the home be sold, or is a reverse mortgage an option? Is there life insurance with equity built into it?
In many states, adult children will be held accountable to pay for long-term care for parents who are not financially able to do so.
Can You Qualify As A Paid Caretaker?
Wondering if you can qualify to get paid for home caregiving as your parents age? In many states, adult children can be paid to act as a caregiver. However, spouses usually cannot.
While at-home care is not always a good solution for caring for loved ones who need extensive care, it can be a loving and less costly approach to caregiving at least for a time.