While the stereotypical senior citizen is overweight and out of shape, seniors can achieve and maintain their weight, strength, and flexibility and count themselves among the number of "fit old people." Even with health conditions, most people can improve their fitness level and reap many of the benefits of being fit.
Getting older — and feeling your bones, muscles, and senses weaken — isn't a valid excuse to stop being physically active. On the contrary, if you're approaching or well into your senior years, doing aerobic activities is one of the best things you can do to take care of your body.
What Is The Definition Of Being In Shape Vs. Being Fit?
When people exercise or embark on a weight loss journey, they commonly hear the phrases "being in shape" and "being fit." Though often used interchangeably, these two don't mean the same thing.
Being in shape is almost always defined as having a good or athletic body figure. Think about those who do bodybuilding, benchpresses, and push-ups to enhance their exterior features and gain some muscle mass.
Staying fit transcends what's physical (e.g., body composition, power, flexibility). It also comprises the mental and emotional strength needed to push one's physical limits.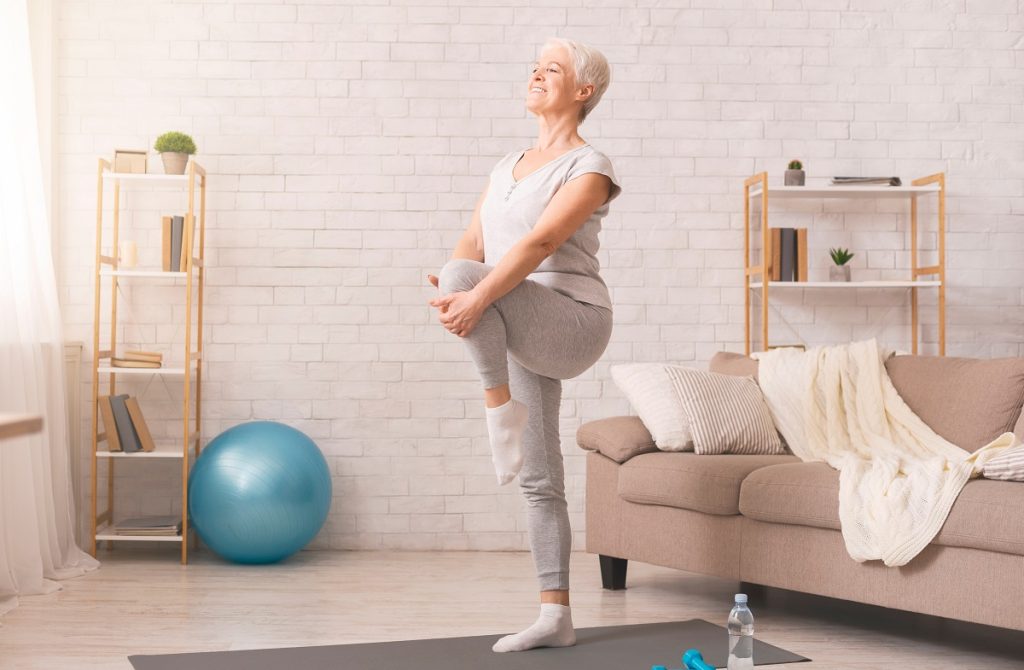 Can You Be Fit Or In Shape When You Are Old?
No matter your age group, exercising is a good thing. Unfortunately, about one in four adults (aged 50 years old and above) are considered physically inactive.
As a motivation, keep in mind that as you reach old age, doing some physical activity will bring you several health benefits:
According to research, building a lifelong exercise habit can make your cardiovascular health appear 30 years younger. You can achieve better blood pressure and lower the risk of heart disease, obesity, diabetes, and Alzheimer's disease.
You can also improve your mobility, balance, and flexibility. This will help you prevent getting injured or involved in accidents like slips and falls.
Staying physically active is also good for your mind, not just your body. You can enjoy better sleep, boost self-confidence, and enhance cognitive function.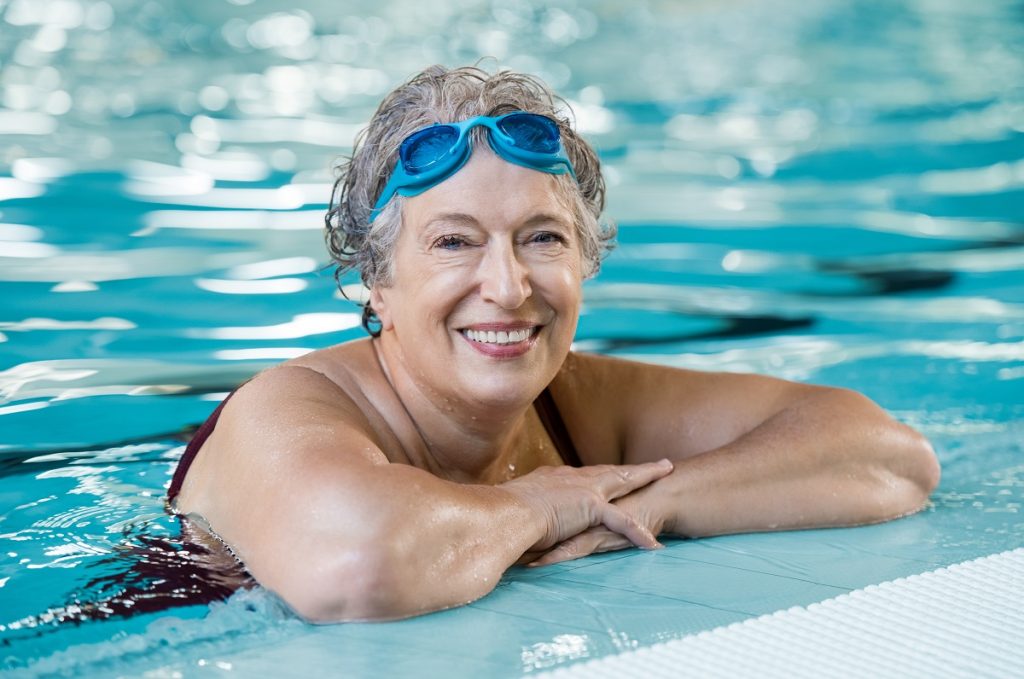 Why Is It Harder To Stay Fit As You Age?
Staying fit and even doing bodybuilding as you age is easier said than done. And science backs this up.
According to a recent study, adults' fitness levels naturally decline, albeit slowly, after their 20s. Added stress levels contribute to their weight gain.
After the mid-30s, an average adult's lung function gradually decreases. This makes it faster for older people to get out of breath.
In the 40s and toward middle age, substantial muscle, hormonal, and metabolic changes occur — making it harder for adults to stay fit.
At around 50, flexibility starts to decline. Part of the aging process is the decrease in collagen in tendons that joins your muscles to the bones.
Despite all these facts, being a fit senior is not something impossible. The key is doing the right exercises and building good habits.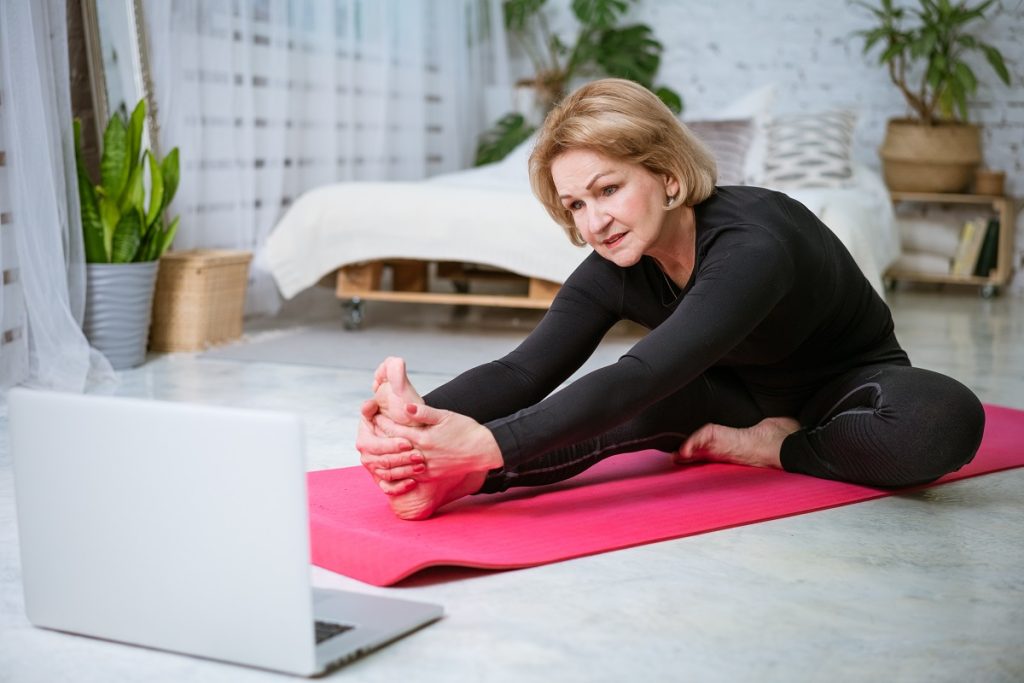 What Are Some Good Habits For An Old Person To Do To Stay Fit?
Senior citizens are more likely to have chronic health conditions. Here are some tips to help older people stay fit, maintain a healthy lifestyle, and reduce that likelihood.
Explore different types of exercises and stick to what you like best.
Make sure that you're doing exercises related to endurance, strength training, and balance.
Set a schedule for your fitness activities.
Start your first time slowly and gradually increase your exercises.
Have an exercise buddy to help you keep motivated.
Don't forget to do mind wellness activities, too (e.g., deep breathing exercises).
Read, watch, or listen to fitness materials like podcasts for seniors.
Maintain a healthy diet, cut down on carbohydrates and sugars, hydrate, and take supplements as necessary.
Get plenty of rest.
Stay away from people and things that may stress you out.
What Are Some Good Exercises For Seniors?
Want to be fitter than last year? Incorporating regular exercise into your routine is important if you want to lead a healthier lifestyle as you age.
So you won't feel overwhelmed, you can start lightly by doing five-minute walks around your garden or immediate neighborhood and mixing in some stretches.
Then, you can do more aerobic activities to boost your heart rate and cardio health. These include:
Riding a bike
Dancing
Swimming
Water aerobics
Playing tennis or pickleball
Older adults need to do 150 minutes worth of moderate-intensity exercise per week. According to the Physical Activity Guidelines for Americans. If you opt for vigorous-intensity exercise like jogging, running, or hiking, you should do it 75 minutes a week.
You can also try high-intensity interval training (HIIT) like Crossfit. This increasingly popular aerobic activity — considered suitable even for older adults — features high-intensity exercises with intervals for rest.
Apart from exercises aimed at cardiovascular conditioning, you must also do muscle-strengthening activities like lifting weights and doing a deadlift at least twice a week. Other ways to strengthen your muscles include arm circle exercises, squats, lunges — and even carrying groceries.
Balance training is also essential. You can work on your balance by standing on one leg, walking backward (or sideways), and doing yoga thrice a week.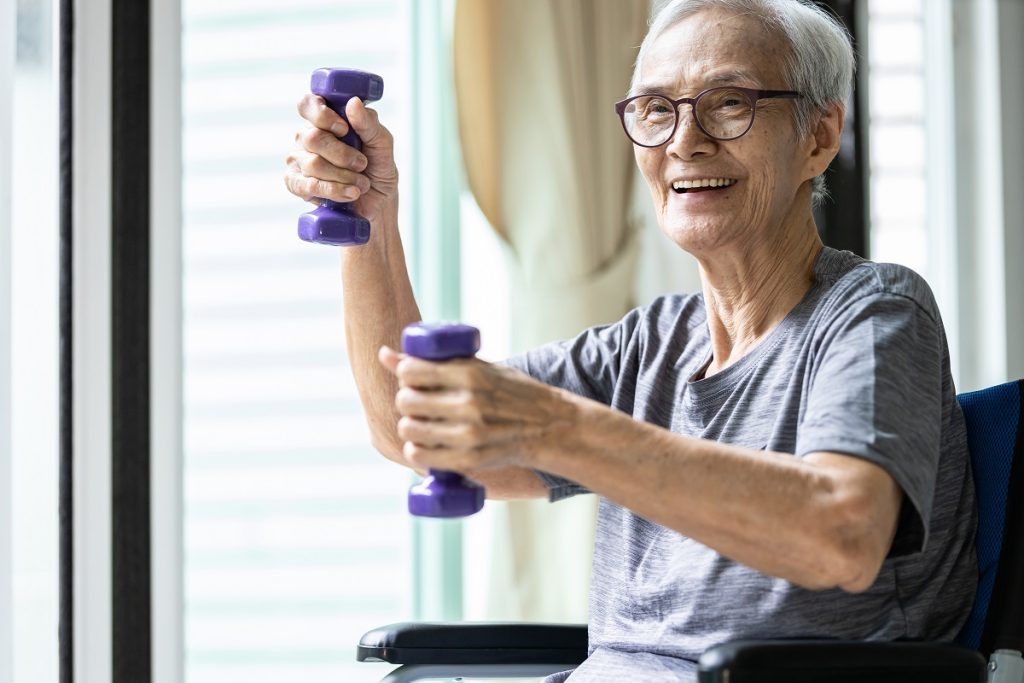 Can Disabled Seniors Be Fit?
There's an appropriate exercise program for everyone — including older adults with physical disabilities.
In adults, having a disability is a risk factor for several health problems, such as stroke, diabetes, and cancer. This is a weighty reason to do some physical activity and weight training.
You can perform cardiovascular activities like walking with the help of assistive devices and under the supervision of a physical therapist. You can also do swimming and water aerobics to help increase your activity level and heart rate.
If your disability has something to do with your legs, you can perform strength training activities like lifting weights to help build bone and muscle mass. If it has affected your arms or shoulders, you can do exercises that use your legs and core instead.
To enhance your mobility, doing flexibility exercises is also ideal. These include yoga and stretching.
Who Are Good Examples Of "Fit Old People"
Are you looking for role models to keep you motivated while you aspire to stay fit as an older adult? Here are some good examples to look up to.
1. Jane Fonda
Jane Fonda's Workout Book and fitness DVDs were big things in the '80s. Fast forward to today, the actress and fitness guru sees to it that she remains active by doing age-appropriate exercises.
2, Helen Mirren
Mirren is not only an award-winning actress but she's also known for being fit despite her age. Her go-to routine is a 12-minute workout designed for the women of the Canadian Air Force.
3. Florence Meiler
At 80, Meiler was able to set a pole vault world record. As a track-and-field star, she holds 20 US records in this sports niche. Apart from discovering and sticking with the kind of exercise you want, she recommends doing it with friends to help keep you going.
4. Charles Eugster
Despite being in his 90s, Eugster held world and British sprint records. It was only in his late 80s did he realize he needed to do something to overcome the fact that his body was deteriorating. He got into bodybuilding first, which kickstarted a fitness journey that made him the arguably fittest senior on Earth.
5. James Owen
Like many of his peers, Owen found it hard to accept that he was already an old man. Instead of getting disheartened by that reality, he used it as motivation to get fit. Now, he finds joy in aerobic exercises like cycling, swimming, and doing tai chi — and has a fitness book to boot.