Seniors who find themselves single again after divorce or the death of a partner might find the modern world of dating very different from their earlier experiences. Finding love or companionship in the 60s, 70s, or 80s can be exciting and give new meaning to life to those who are open to it.
Whether you have lost a spouse to death or you are recently divorced, re-entering the dating scene can be scary. Senior singles often find themselves struggling to navigate the world of dating after having been out of it for a bit. New relationships can be scary, and you have to get through that dreaded first date to even get to relationship status.
Luckily, we have some great dating tips for you as you put yourself back out there.
How Have Things Changed In The Dating Scene Since The Senior Last Date?
The best piece of dating advice we have for you is to just be smart and careful. Daters today have to worry about things that were not as prevalent years ago.
If you are the type of person who is a social butterfly and involved in activities, you might find your next love interest at church, while doing volunteer work, or at the local gym. However, not everyone is that lucky.
If you are intentionally trying to meet other people, you can make an effort to go more places, but finding love online is the modern way to connect with potential dating partners.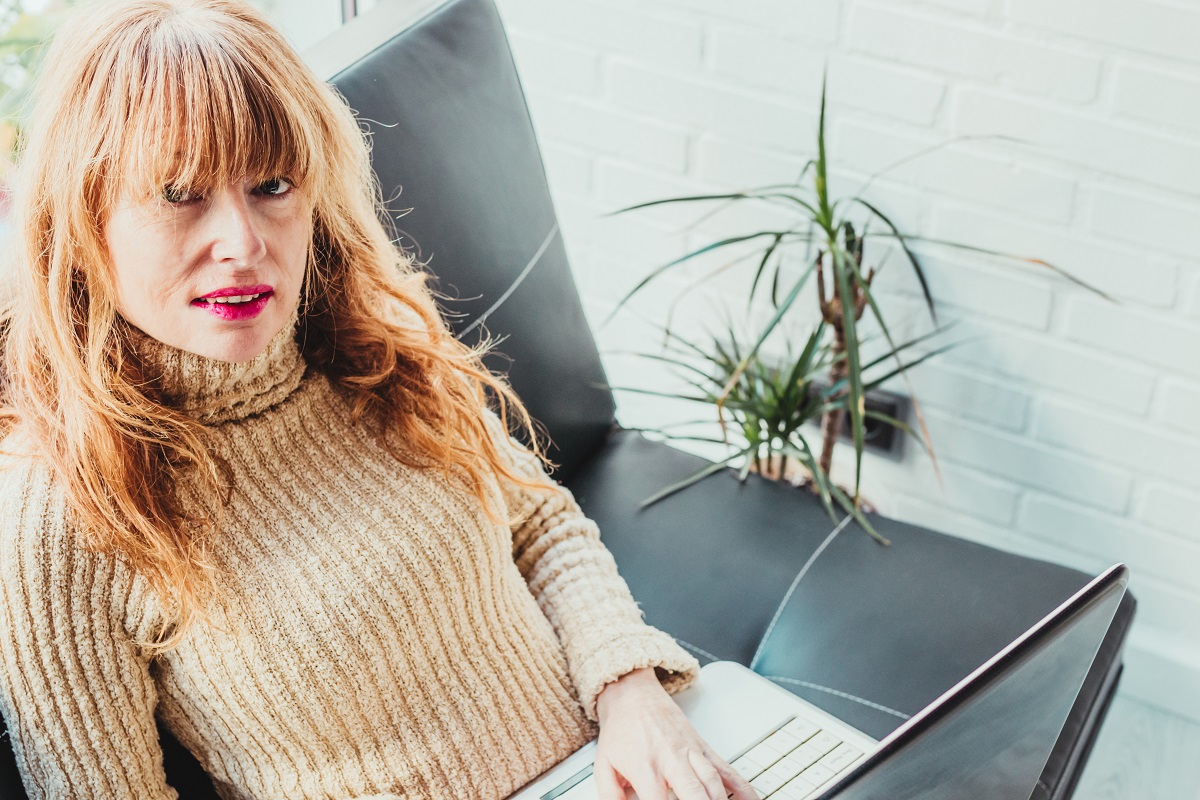 Many people find love on social media. This can be through reconnecting with someone they knew years ago or accidentally finding someone while browsing through Facebook. Others join dating sites, which might be free or have fees to them.
Online matchmaking can yield more dates, but the process comes with risks. You should be honest on social media and dating sites, but don't give too much information. Protecting your privacy is very important in this day and age.
Dating Etiquette For Seniors
Whether you meet someone online or through a personal interaction, here is dating advice to guide your journey into modern dating.
Family & Friends: Be open to new ways to meet people, but don't be afraid to meet up with someone suggested to you by a family member or close friends. Remember that it is okay to have dates that don't end in romance. You may just meet your new best friend.
Make Your First Date Or Two In a Public Place: Until you know the person and feel comfortable with them, meet at a restaurant or another public venue. Make sure a friend or relative knows where you are going.
Don't Drink Too Much On The First Date. Alcohol can loosen your inhibitions, but also cloud your judgment.
Be Discrete In Disclosing Finances: Unfortunately, golddiggers and scammers love the dating scene.
Paying: It is okay to go dutch or split the tab, especially if it is a first or second date.
Listen: Nervous sometimes get people talking way too much. Focus on being a good listener. That will allow you to learn a lot about the other person.
Move On: Your late husband or past relationships are part of your history, but don't fixate on details about the past, especially on early dates. If you are ready to date, be present!
Shared Interests: Find someone who has shared interests. Use your dates to find out more about their passions. After all, having someone to go through life with is much more fun if you share things you like to do.
Be Open-Minded: When my good friend's husband died and she finally reentered the dating pool, her new husband was nothing like her first husband. She was open-minded and it opened up a whole new world of adventure for her.
Tell Your Family: Be honest with your loved ones right off the bat if you are going to start dating. Even if it does not end in love and marriage, your family should not be caught off guard that you are entering the dating pool.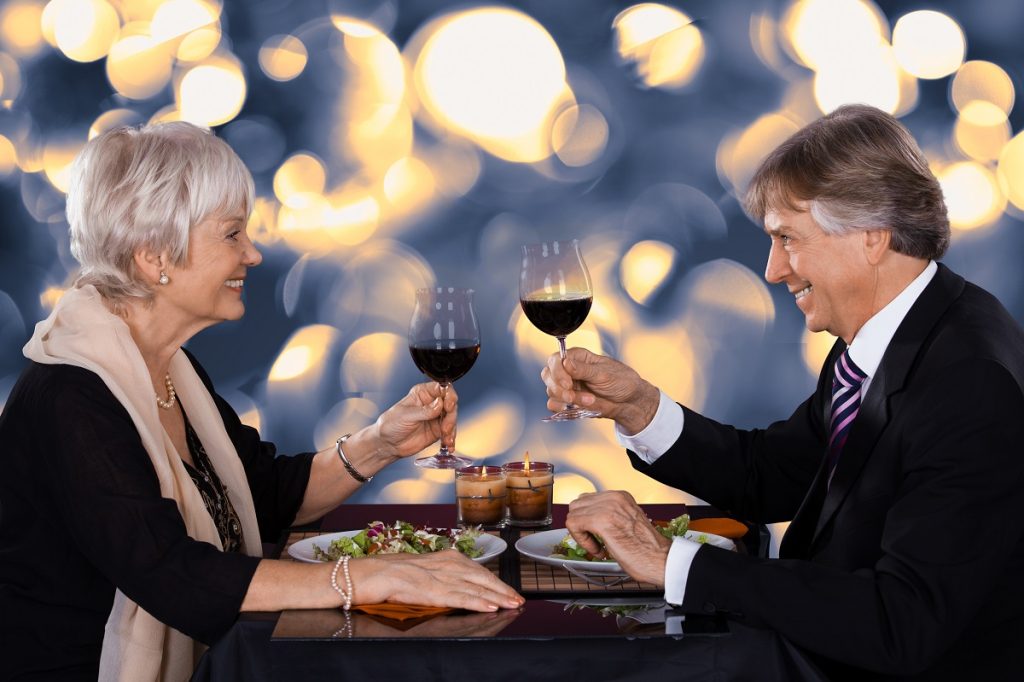 What Are The Pitfalls Of Senior Dating?
As we age we get more self-loving and set in our ways. This can make it scary to reenter the dating force. Don't let your fears stop you from trying to find someone to spend time with.
The changes in society also can make people hesitate to date. Just bear in mind that you can do everything right and still end up hurt.
We say this not to scare you but to encourage you to live carefully, but not full of fear. If you follow the advice on staying safe, you should be just fine.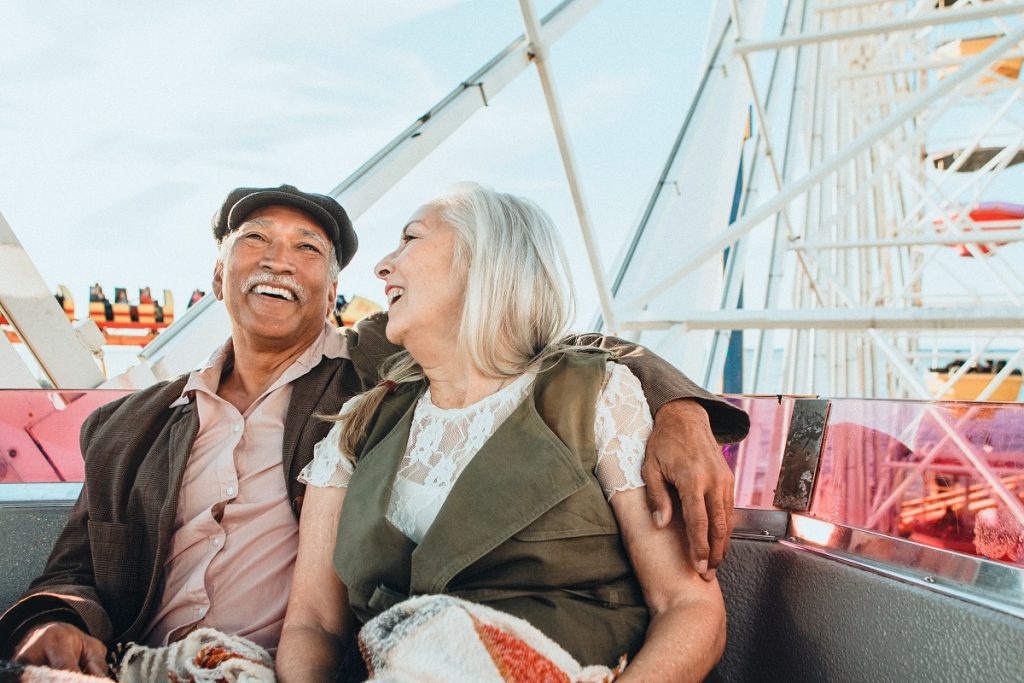 Using Dating Apps To Meet New People
There are many dating apps out there to help you meet new people. Some dating apps are geared specifically toward older adults while others help those of any age find a love connection.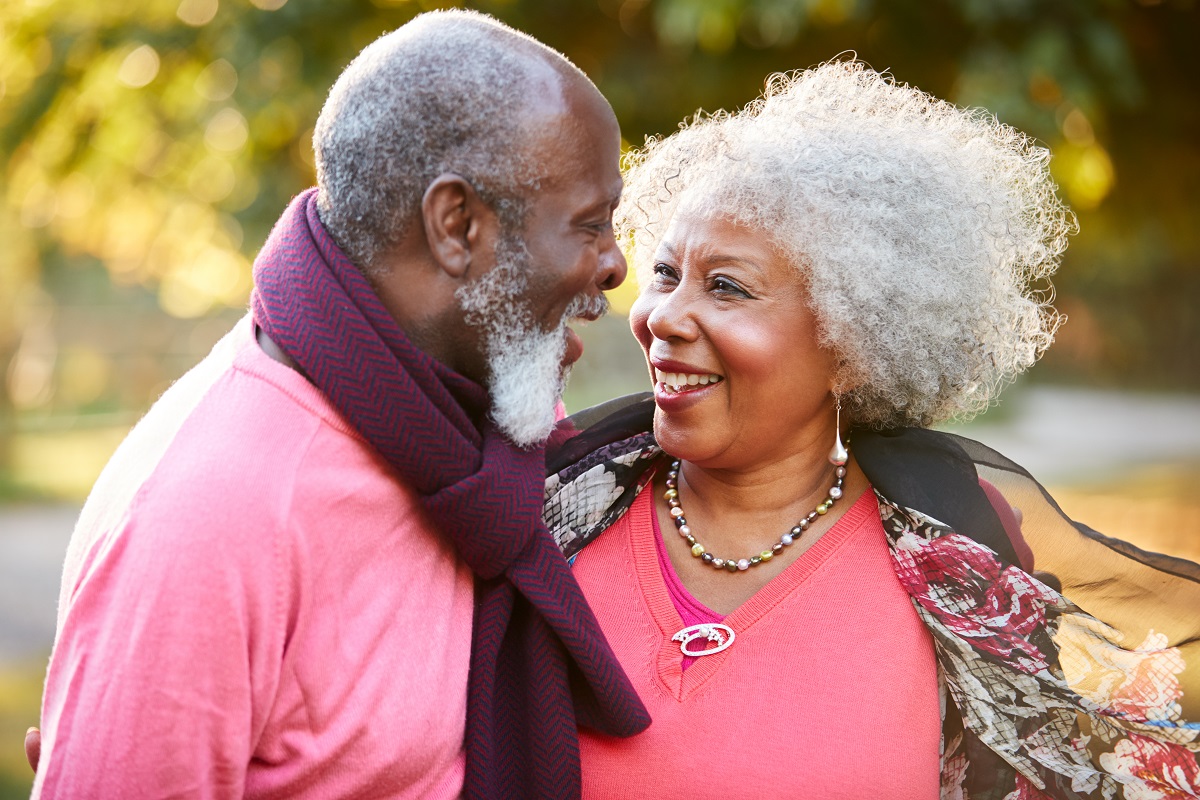 Most sites can match you with others that match your profile, but there are plenty of sites geared toward specific preferences. For example, BlackPeopleMeet (for black singles,) JDate (for Jewish single)s, and GaysGoDating (for gay singles) focus on racial, religious, and sexual preference.
Defining Personal Goals For Senior Dating: Marriage? Sex? Companionship?
Part of searching for someone to spend time with, whether you are on a dating app, website, or using an in-person dating service, is determining what exactly you are hoping to find. Are you looking for marriage? Hoping to find a soulmate who wants to do all of the things you love to do? Or are you just looking for friendship that might (or might not) blossom into something more?
Some of the best partnerships start off by making a new friend which is why it is good to be open-minded as you start on your journey. You can take pressure off your dating experience if you stay focused on just meeting someone you can share time with and if it is meant to be, love could come later.
It is important to think about things ahead of time. For example, how do you feel about sex? There are sites that cater to seniors who want to hook up for sex, but the subject comes up in many dating scenarios. Do feel that sex is a normal part of an adult relationship or do you feel it should be reserved for marriage?
If you are coming out of a long-term, monogamous relationship, you likely have not had to think about protection for quite some time. Even if pregnancy is no longer a concern, sexually transmitted diseases always remain something to worry about.
Statistics show that chlamydia, gonorrhea, and syphilis are at an all-time high among seniors, so you need to plan ahead. STD rates are rampant in assisted living and nursing home residents as well as among seniors living independently.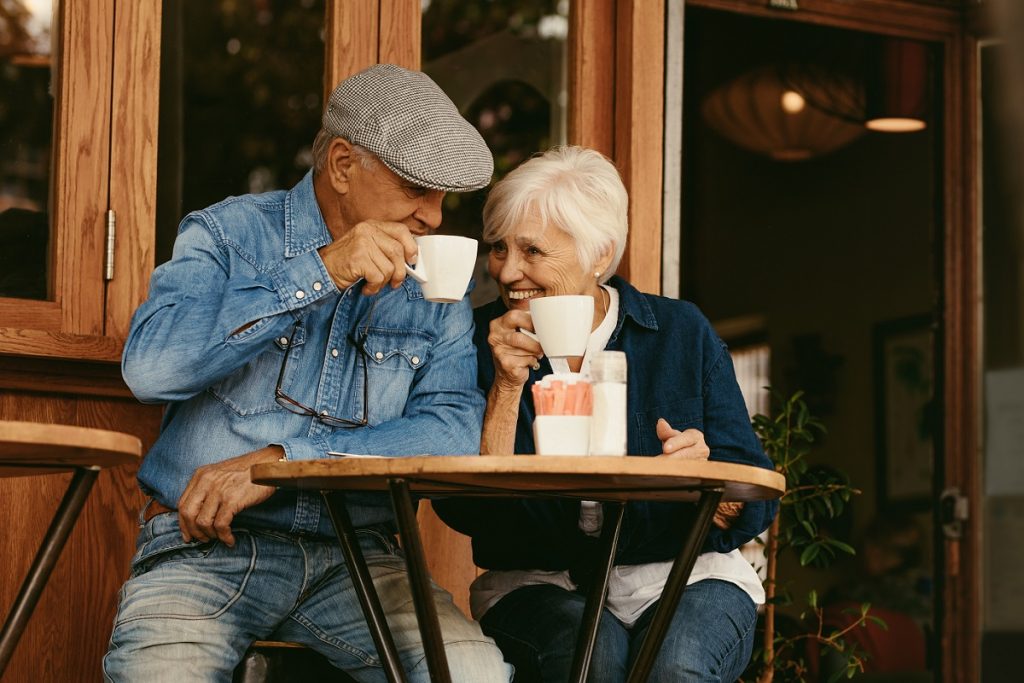 How Can Seniors Stay Safe In The Modern World Of Dating?
As the world has changed, so has dating. If you meet someone online you have to be mentally prepared for the fact that the person you go to meet may not present exactly as they portrayed themselves online.
1. Online Profile Privacy
Be very careful how much you share online in your profile. You should not give out any very specific information such as where you live, go to church, or what gym you use.
2. Meetups
When you decide to meet up with someone for the first time, it should be in a public place. It is often a good idea to schedule a first meeting for a date that can be brief if things get uncomfortable, such as a coffee date. This is easier to get yourself out of than a meal.
3. Transportation
Even though you may be old-fashioned in things such as senior men picking up a lady for a date, it is best practice not to get into a car with a stranger. It is much safer for both parties to get themselves to the meeting site.
4. Tell Someone
As you reenter the dating world always tell someone, either a friend or a family member, where you are going for your date.
5. Beware of Scams
There are many people out there looking to take advantage of someone who is vulnerable. Never give any financial information out to a stranger. Be very leery about giving out too much private information.